When you're hungry
Food & Drinks
There is no doubt that Rotterdam has become a city for the real foodies. New restaurants, cafes and lunchrooms regularly pop up with special concepts and creative dishes.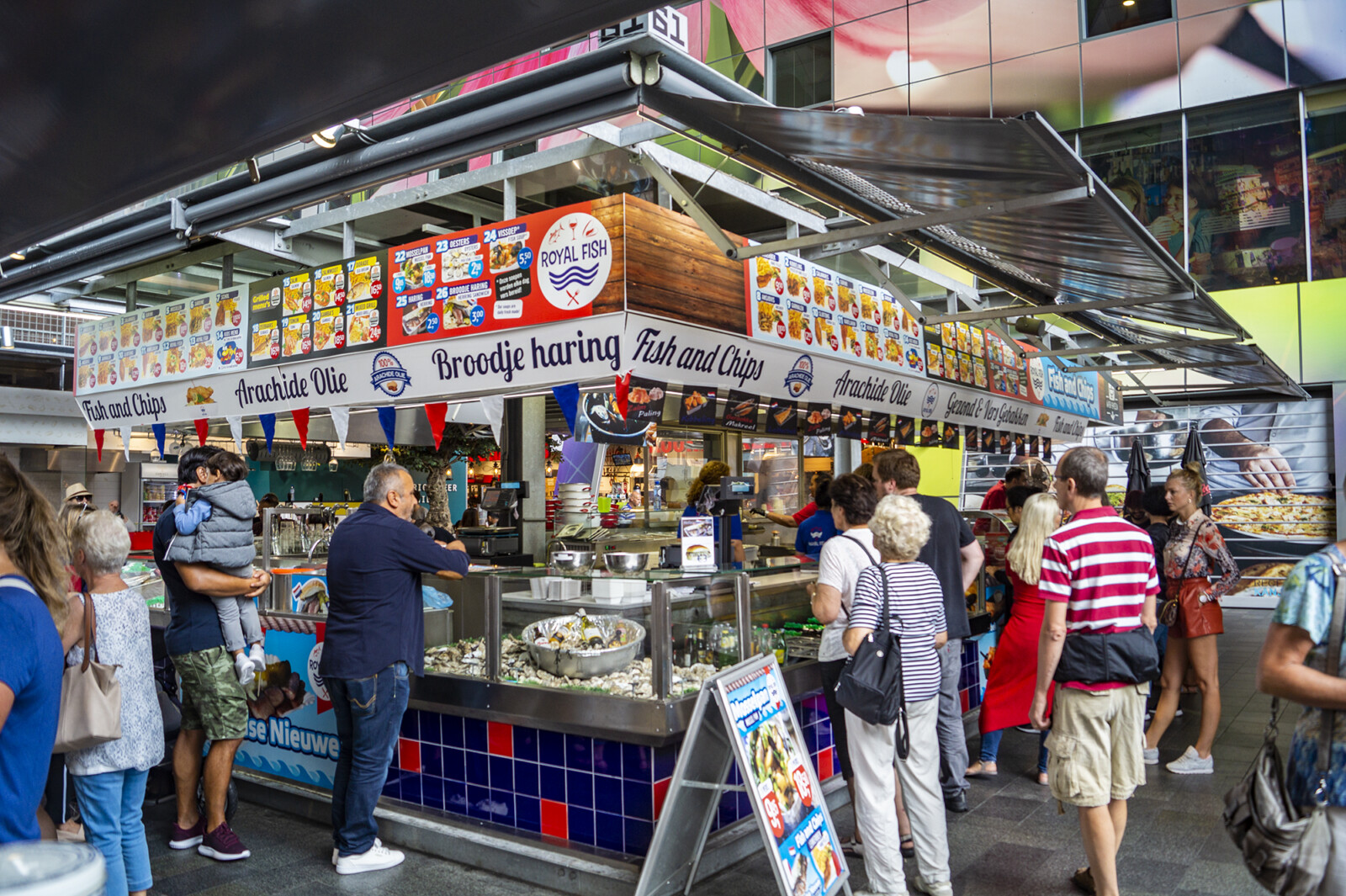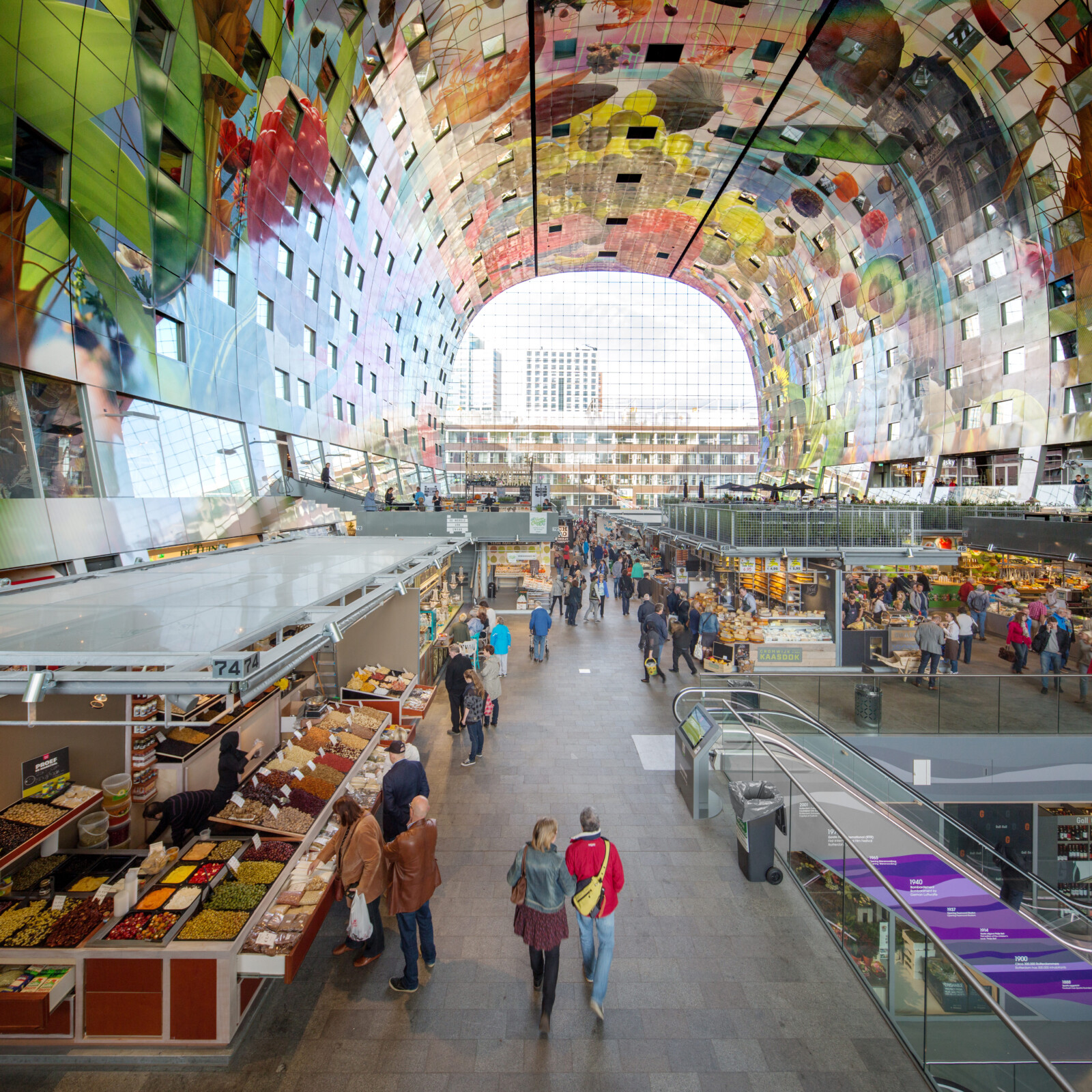 Markthal
People from all over the country visit our city to taste the street food in the Markthal, to photograph the most Instagrammable pancakes and to eat the juiciest burgers.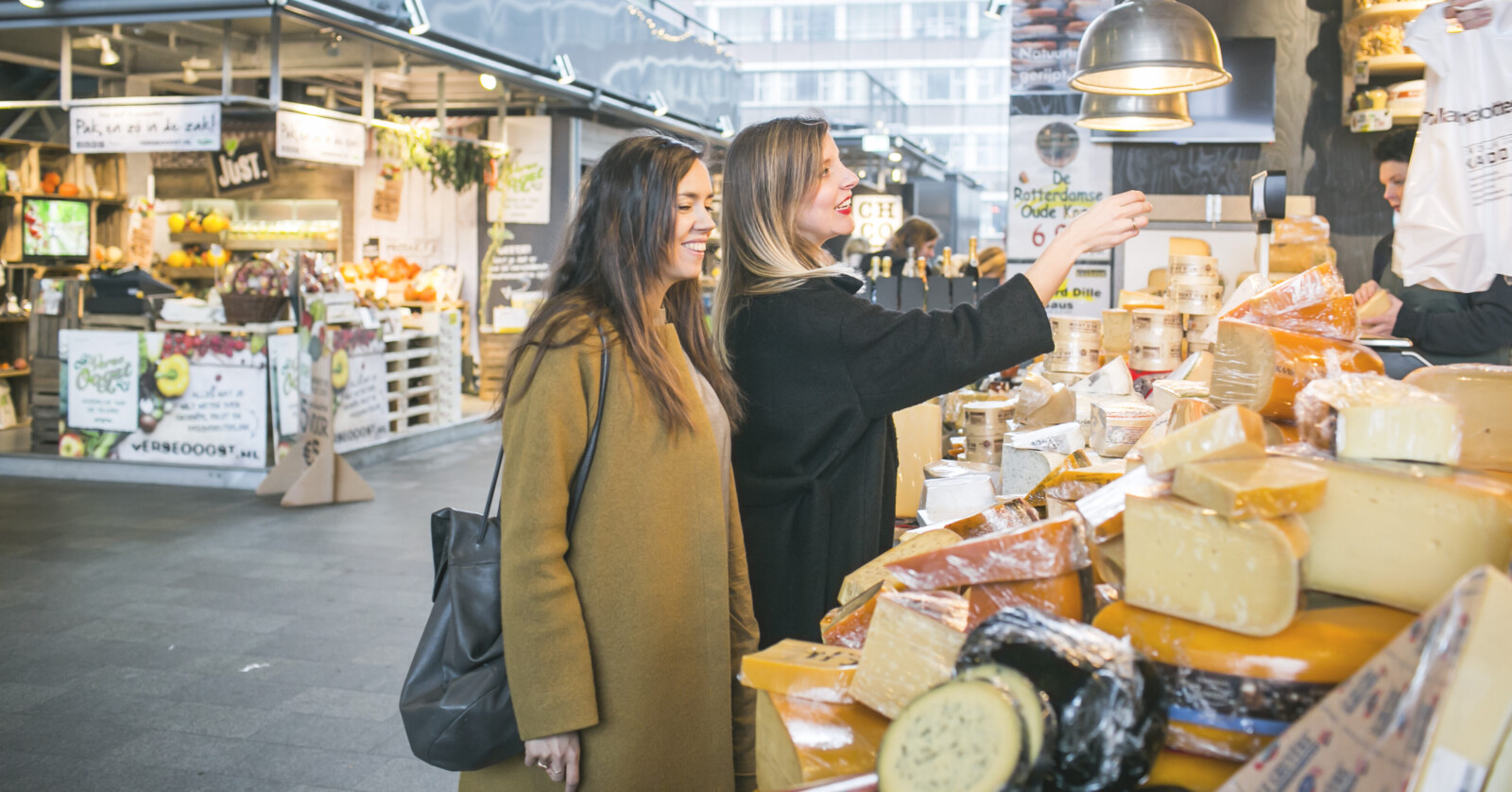 A snack and drink for everyone
But Rotterdam is so much more. Small restaurants with beautiful (indoor) gardens or a view like you see in the movies. Cafes where the Rotterdammer faithfully drinks his beer every week. Cocktail bars in small streets that have won awards. Rotterdam snacks that you won't find in any other city. Food truck festivals that are organized in the most beautiful parks. Rotterdam really is unstoppable when it comes to food and drinks.
For delicious cocktails and a good atmosphere, try The Rumah, a small 'cocktail pub' on the Oude Binnenweg. Looking for a tasty bite alongside your cocktail(s), you can go to DoDo on the Karel Doormanstraat, which we would describe as exotic, quirky and mysterious.
You can eat the ultimate Rotterdam snack at the low-waste restaurant Aloha, where you order the Rotterzwambal. For a piece of nature in the city, you go to Teds, where you can enjoy an all day brunch concept among the flowers and plants on the roof of the Schieblok. You can drink a beer at Bokaal, in the MAHO quarter. For a phenomenal view over the city, you have dinner at Fontein. And finally, you spend the summer evenings at Biergarten, where Rotterdam comes together.