Bars, cafés and more!
Going out for drinks in Rotterdam Centrum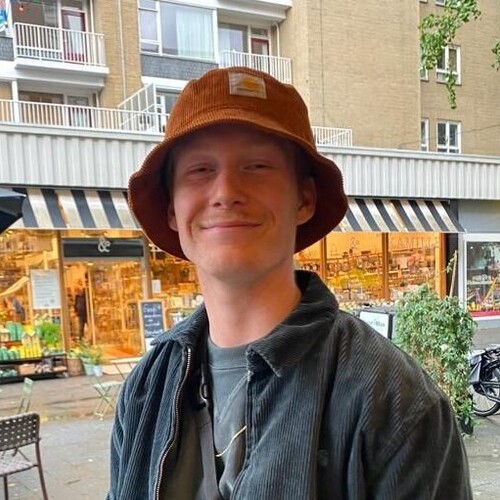 Written by Sil Lamens
March 24, 2023
Frontrunner
Going out for a drink in Rotterdam Centre? From an ice-cold beer to a tasty cocktail - in our city there is a place for everyone to enjoy your weekend, after-work drinks or a birthday party.
Would you like to enjoy the picturesque view of the Oude Haven, the bustling atmosphere of Stadhuisplein and the Coolsingel or the cosiness of the artistic Witte de Withstraat? We are happy to help you make a choice!
Biergarten
What could be better than enjoying a delicious drink in the sun? At Biergarten they have created the ideal place to enjoy a nice cold beer with your sunnies on.
At Biergarten you can also sit at one of the tables with heaters in the evening, while in the afternoon you can really enjoy the summer on the 'tribune'. A gigantic staircase filled with cushions where you can sit in the sun all day long.
You can also enjoy delicious food at the biergarten. There is a menu full of snacks and dishes inspired by the cuisine of the southern states of America.
Stalles
Special beer, whiskey, pizzas and fun. This is a brief summary of Stalles. You can have a drink at this café on the very cozy Nieuwe Binnenweg, while a delicious pizza is also made for you in no time.
Another hallmark of Stalles is the huge amount of whiskey and specialty beer. I won't list them all, because then I'll be here for a while, but chances are your favourite beer or whiskey is on the menu. Of course, it also serves as an ideal place to try something new.
Curious about more cosy cafés in Rotterdam? You can find it via the button below!

Baek
Enjoy a delicious drink at Baek, on the corner that gives color to the somewhat gray Blaak. Here they serve a delicious (special) beer on tap or in a bottle, great wines and of course cocktails.
Baek has a nice and informal vibe and in the weekends it is always packed, as the owner slash bartender Joost always makes sure it's a fun party. For example, there is a pub quiz every week where teams compete for the coveted first place. And all this while you also enjoy delicious food at Baek!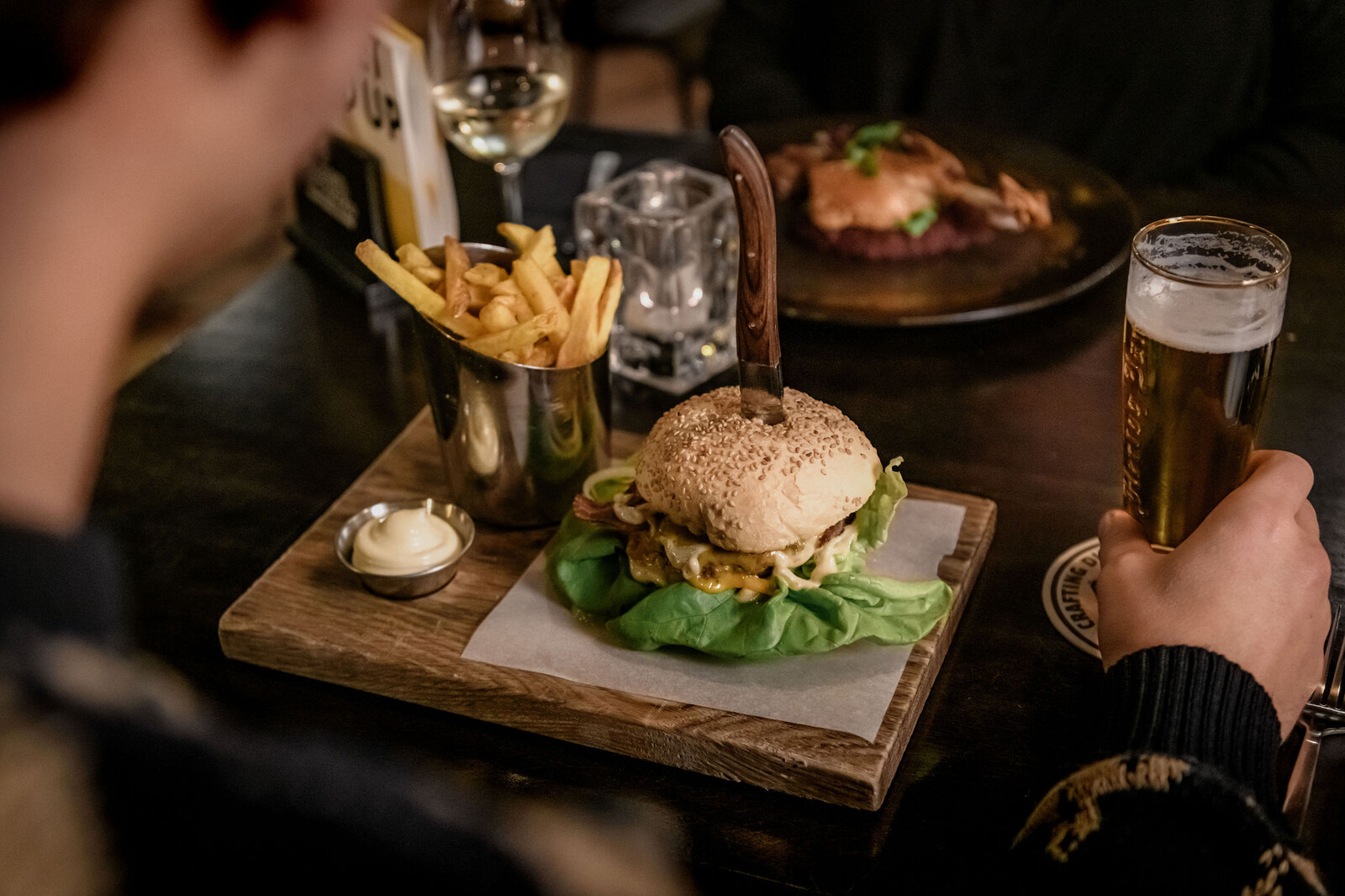 Kade 4
The usual hangout for some and an exception to others: having a drink at the Oude Haven. This cosy part of Rotterdam is actually the perfect place for an evening with friends. A beautiful view over the water, a nice drink in your hand, heaters that are keeping you warm or the sun on your face. At Kade 4 you have it all.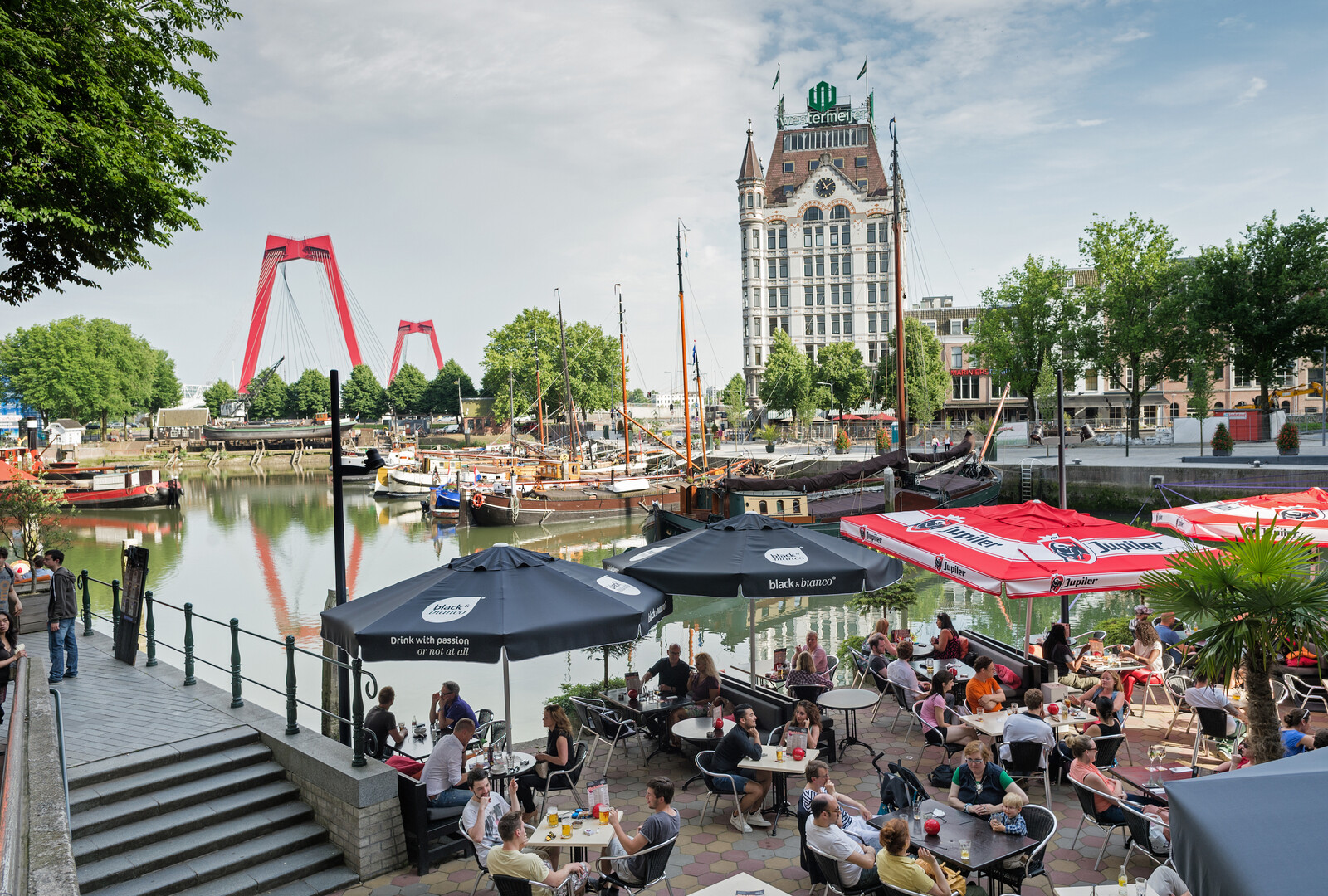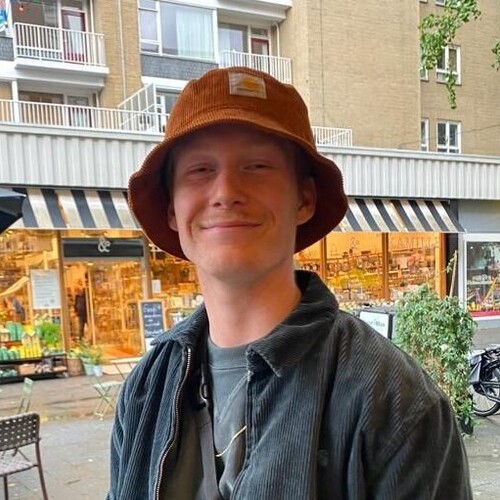 Written by Sil Lamens
March 24, 2023
Frontrunner