Drink up
5 x Drinking cocktails in Rotterdam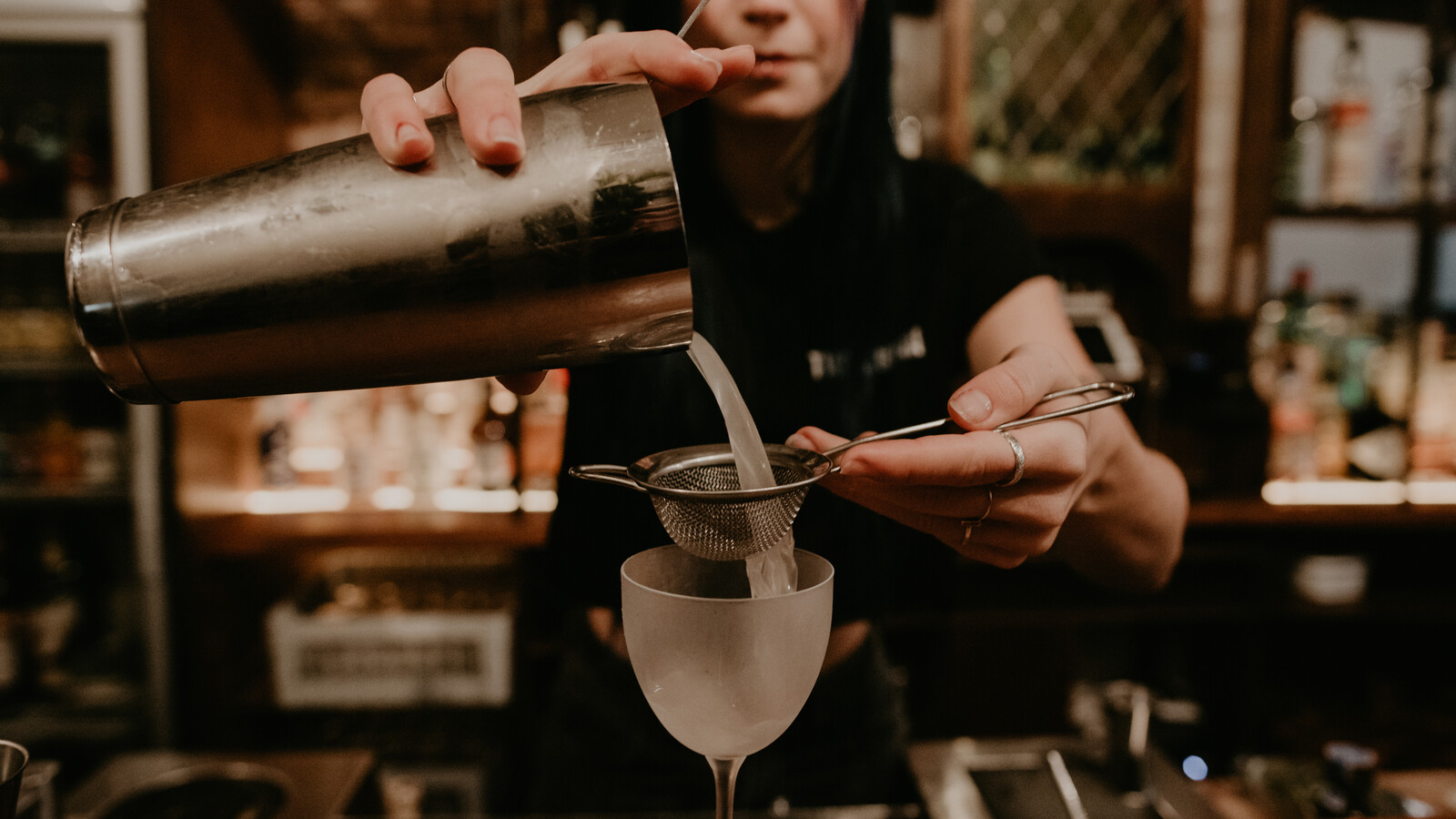 Are you going to drink cocktails in Rotterdam Centre this weekend? Great idea! Then now is the perfect time to share with you my favourite hotspots for cocktails, including my favourites from the menu!

So go out and visit one of these spots in the centre of Rotterdam. This way you are guaranteed to have a good time.
Supermercado
On the corner of Witte de Withstraat and Schiedamse Vest you will find Supermercado. As far as I'm concerned, a place that is indispensable in the city. Supermercado is a cocktail bar and restaurant in one. Also definitely recommended if you want to eat somewhere nice. A place with good street food vibes!

For now, I'll tell you more about the cocktails. At Supermercado you have come to the right place. They have a wide range of alcoholic and non-alcoholic cocktails. Think of real classics such as the Mojito and the Margarita.

My all time favourite at Supermercado is clearly the Pornstar Martini! A delicious fruity, sweet cocktail.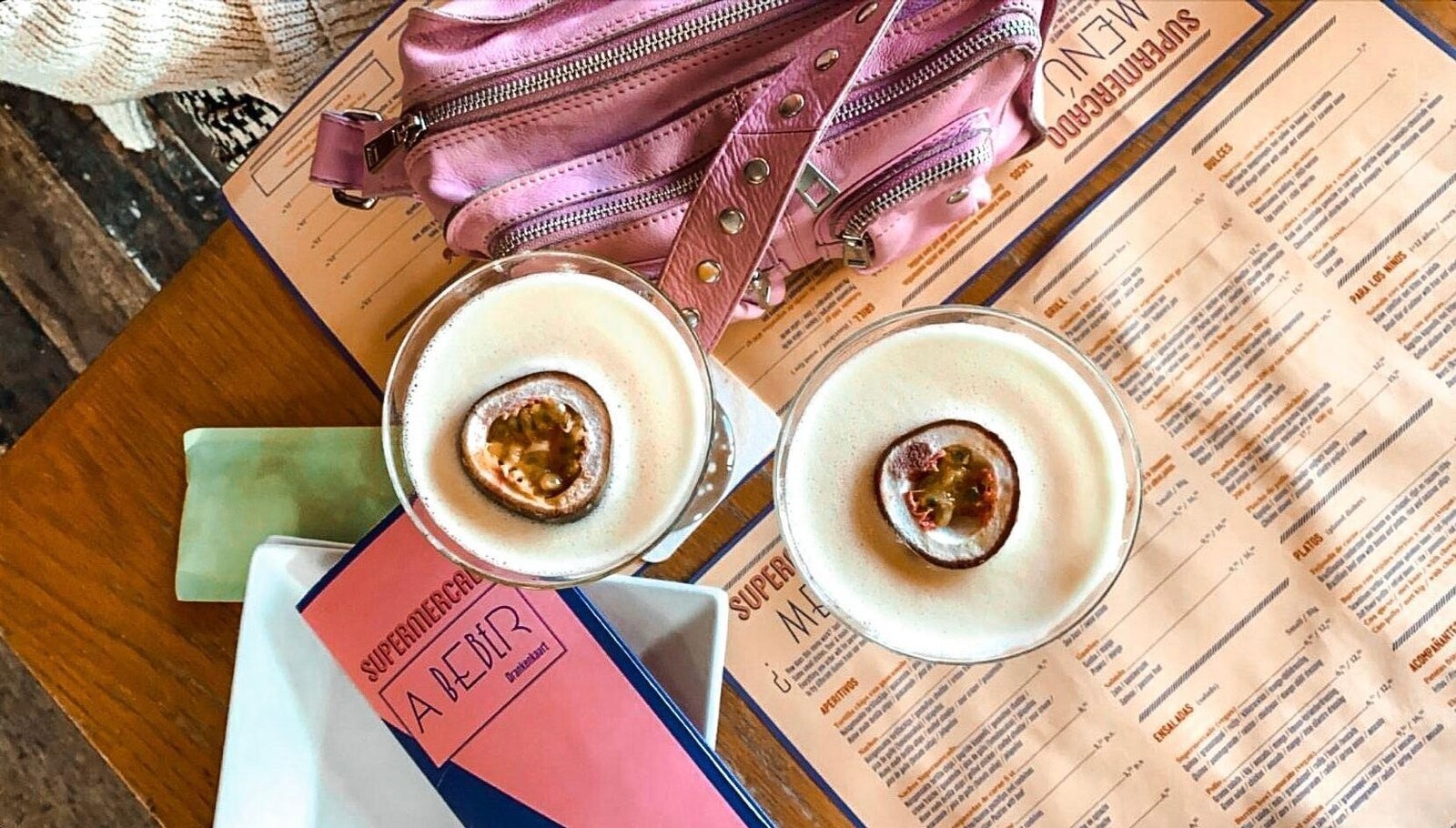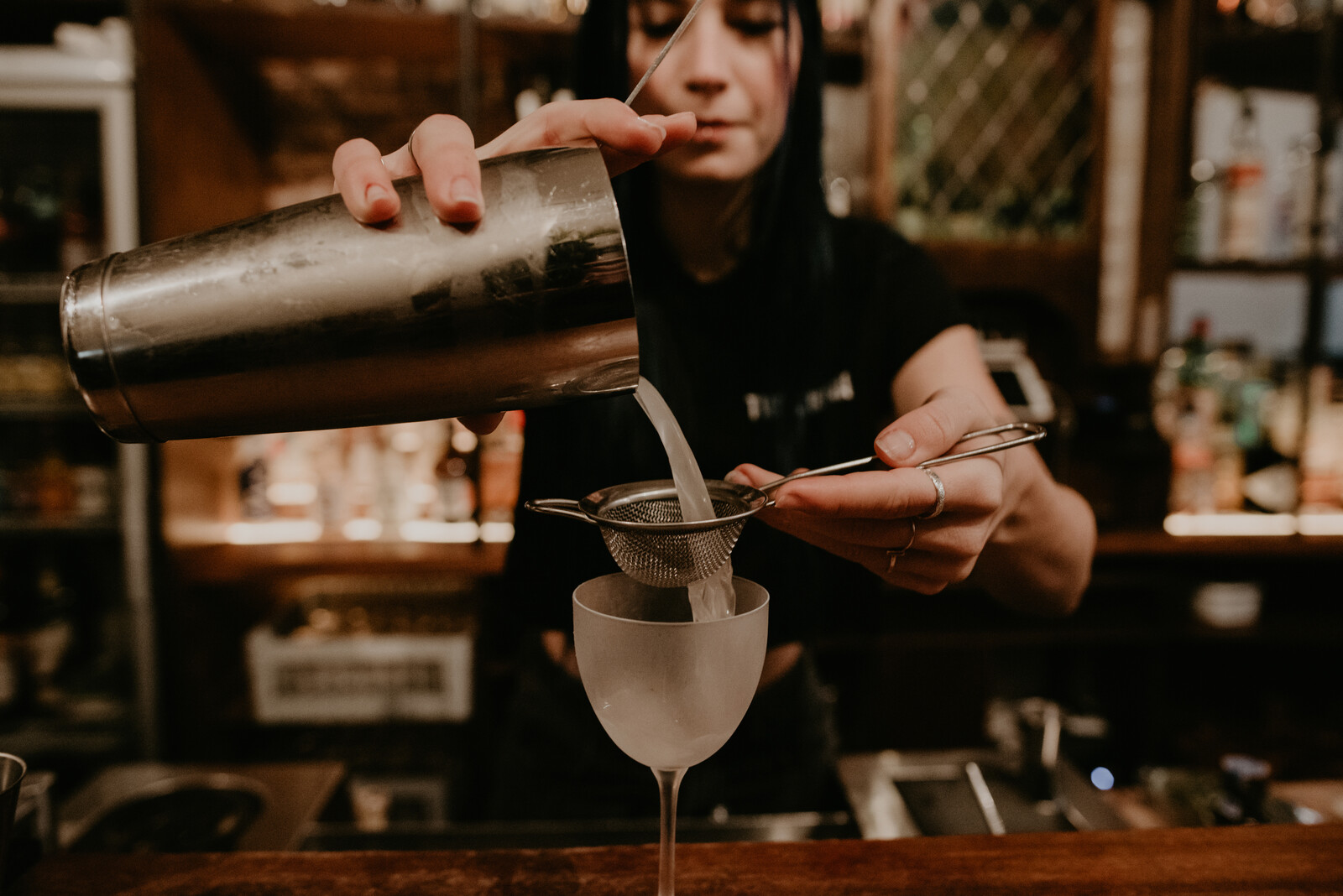 Nieuw Rotterdams Café (NRC)
It doesn't surprise me that one of my other favourite places to drink cocktails is also on Witte de Withstraat. This is one of the streets where you can best go for a tasty snack or drink.

You can go to NRC for lunch, dinner or just for a tasty drink with snacks. It's always busy and fun at NRC! Definitely a good place to kick off your Friday afternoon drink. My favourite cocktail here is the Espresso Martini. A perfect cocktail for the coffee lovers among us!

Discover even more great hotspots on the Witte de Withstraat in Anne-Lot's article.

SHIN
In the WTC Rotterdam, on the Rodezand, you will find the izakaya bar SHIN. A beautiful, colourful place where you not only enjoy authentic Japanese food, but also very tasty cocktails.
With a wide menu, SHIN offers cocktails such as the Matcha Martini, with matcha, vodka, cream and vanilla, and the Jabara Wakayama Sour, in which the rare Jabara citrus fruit plays the leading role.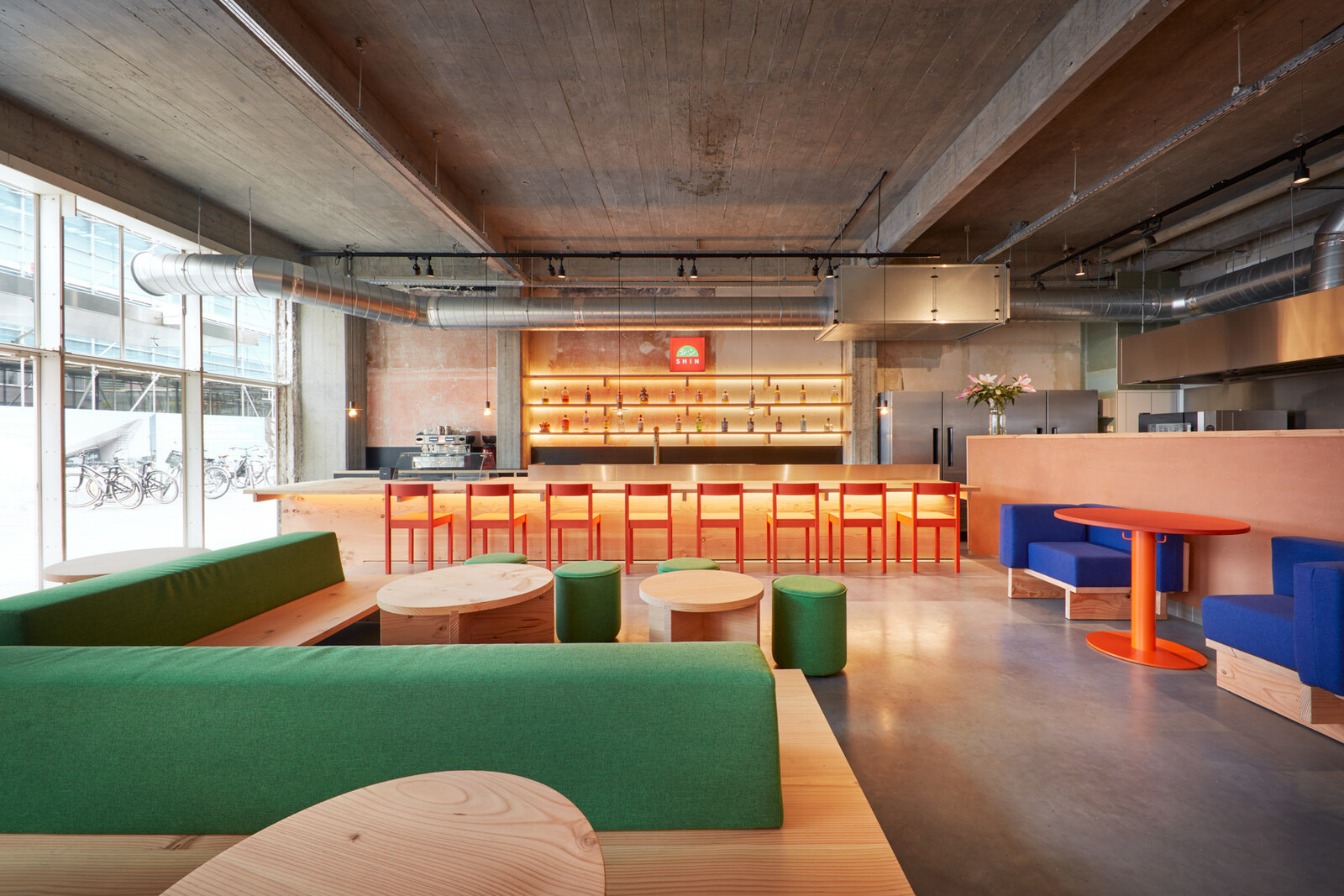 The Rumah
On the Oude Binnenweg, within walking distance of the Witte de With, you will find the small cocktail bar The Rumah. Drinking cocktails at the Rumah once will make you come back for more. The atmosphere, the look and the delicious cocktails make this a real hotspot for having drinks. You have to be lucky for a spot, because the place is not very big.

Daryl, one of the owners, received a Best Bartender award in 2017. So you can imagine that you are guaranteed to drink a good cocktail here. My favourite cocktail at The Rumah is the Daiquiri. Perhaps less known among the general public, so all the more reason to quickly taste this cocktail for yourself. I'm not revealing anything yet!
THOMS Restaurant & Undergroundbar
THOMS can be found on the Meent. This is also one of the streets where many cosy restaurants and bars can be found and where you are guaranteed to find a nice spot.

THOMS has quickly become one of the city's hotspots. Start here in the morning with a nice cup of coffee, or come here for a delicious lunch or dinner. Outside of Corona times, the Underground bar is transformed into a club at night where you can dance with your friends.

As if that wasn't enough already, you can also drink delicious cocktails at THOMS! They also have a wide range of alcoholic and non-alcoholic cocktails here. A favourite at THOMS is the Dark & Stormy cocktail. A wonderfully refreshing cocktail with rum, ginger beer and lime. As far as I'm concerned, a real recommendation!