Get together
Great hotspots on the Witte de Withstraat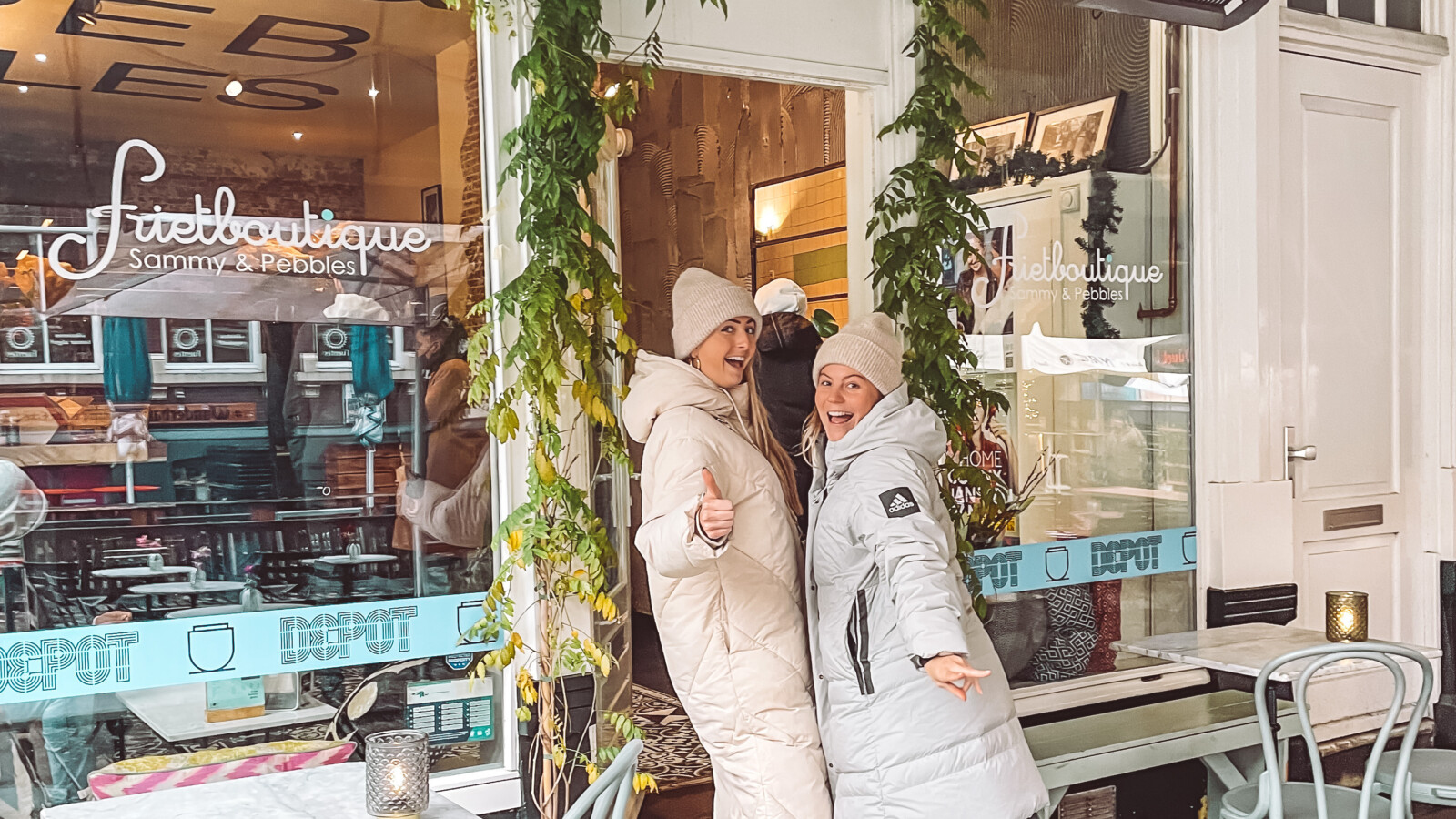 There is no Rotterdam without the Witte de Withstraat! I myself work one street behind the Witte de Withstraat, which means that on Friday after work this is usually the place to be for a get together with friends for drinks and snacks.

There are plenty of restaurants, cafes and bars to choose from. So to make it a bit easier for you to pick one, I'll share my favourite hotspots!

Unfortunately, a drink after 17:00 is not possible for a while. Save this list for when it is possible again or just start a little earlier!

Frietboutique
First the one and only Frietboutique! Not to be missed in the street scene of the Witte de With. On Friday afternoon I sometimes get fries with truffle mayonnaise for lunch. The Frietboutique is known for their fresh fries that they cut and prepare completely fresh for you.

In addition to being a hip and beautiful restaurant, it is mostly just a great restaurant. A snack bar with a golden touch!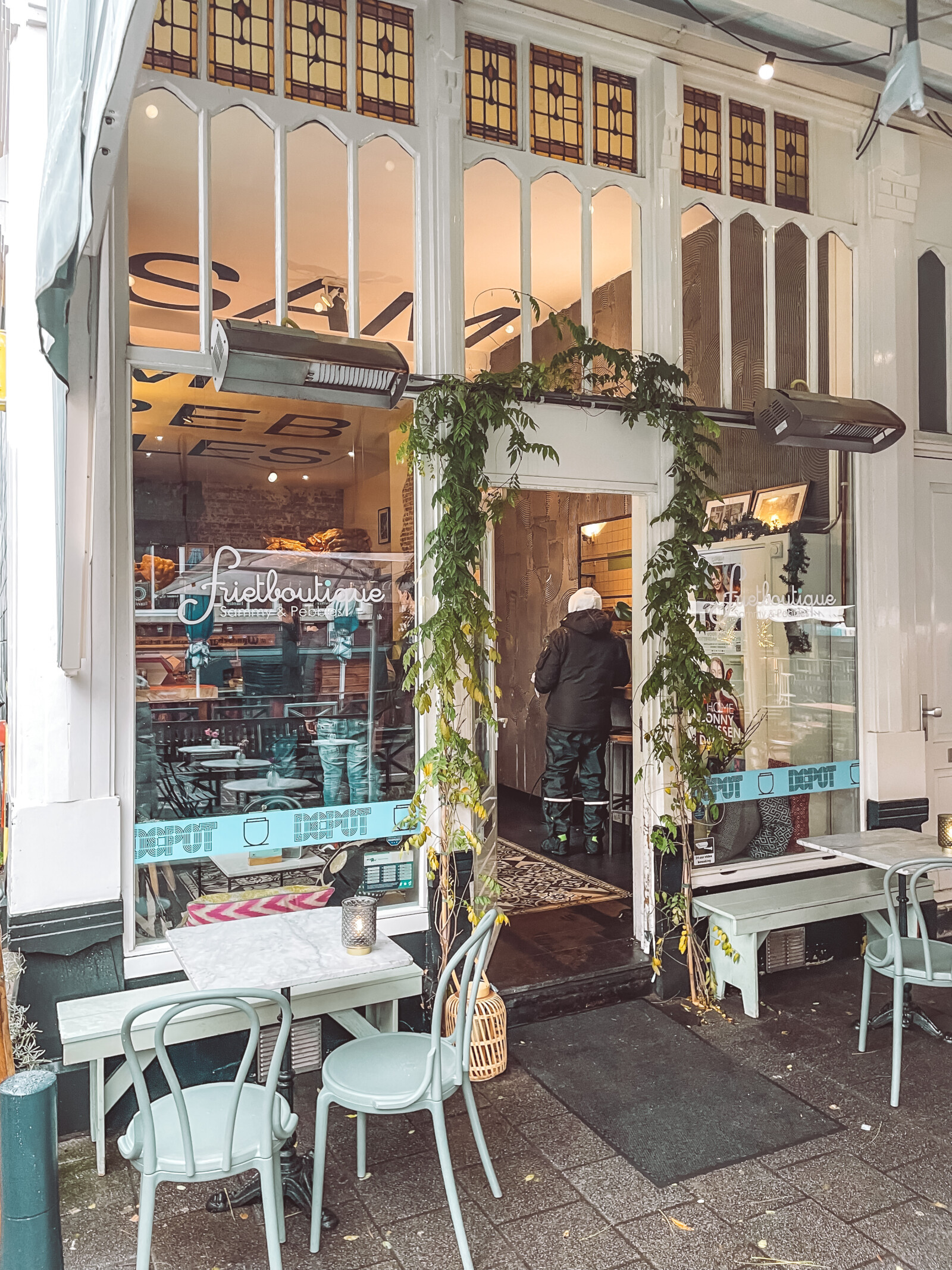 Bierboutique
After that, the Friday night drinks starts at the Bierboutique. Here you will find 90 different types of specialty beer, so there is definitely something you will like. It is a small pub with a beautiful modern interior. A get together also includes snacks. The choice at the Bierboutique is wide.

When the measures allow it, you can also hang out here on the weekends to dance. The tables are pushed aside, the music gets louder and this makes the Bierboutique the perfect place for a night out.
'The tables are pushed aside, the music gets louder and this makes the Bierboutique the perfect place for a night out.'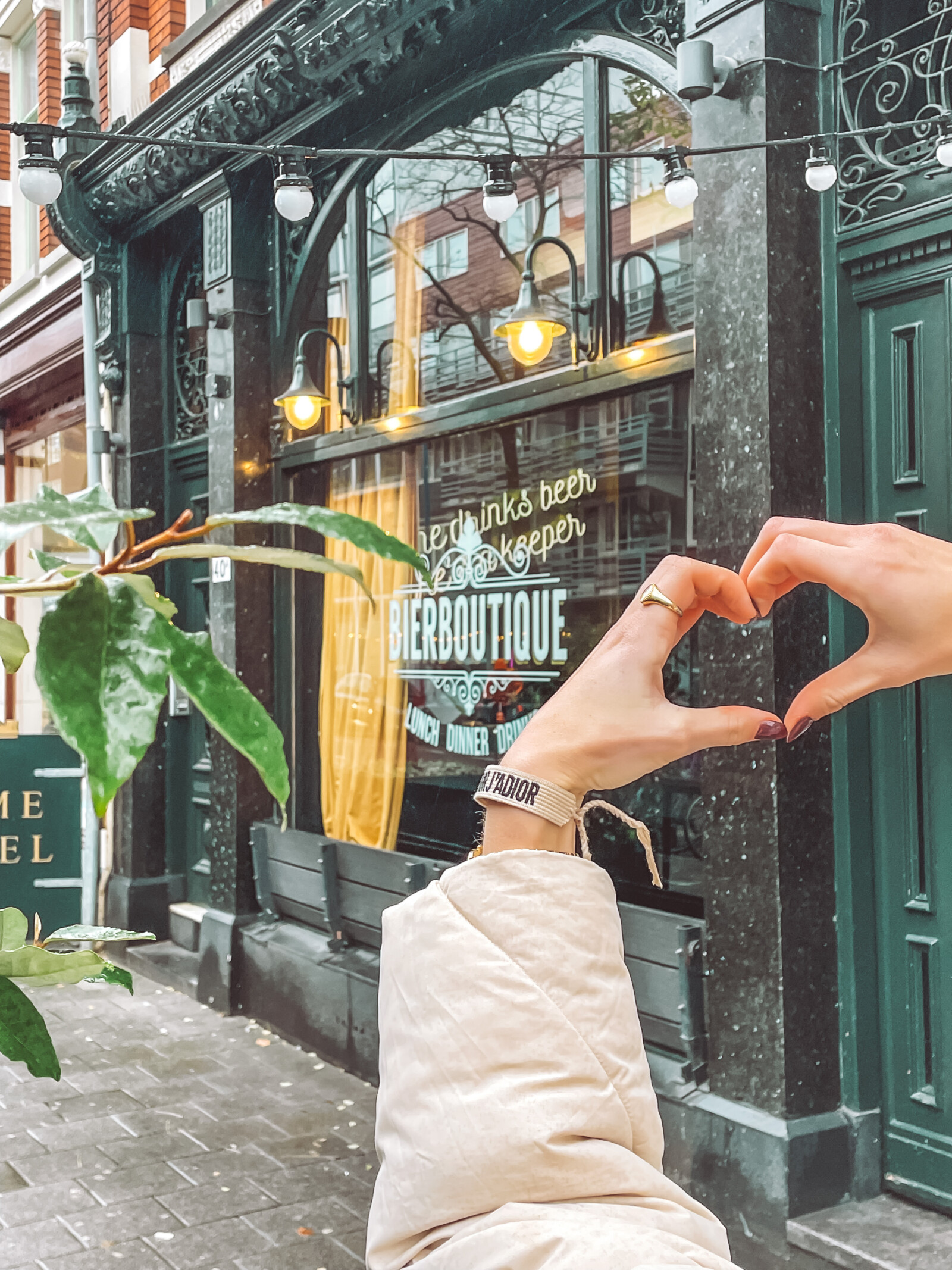 De Witte Aap
De Witte Aap is a few doors down. This is a cosy pub with a very diverse audience. You can also go here for a good glass of wine or a beer and enjoy all the snacks on the menu.

If you haven't danced enough in the Bierboutique, a visit to the Witte Aap later at night is definitely worth it. You can go here if you are looking for nightlife in Rotterdam.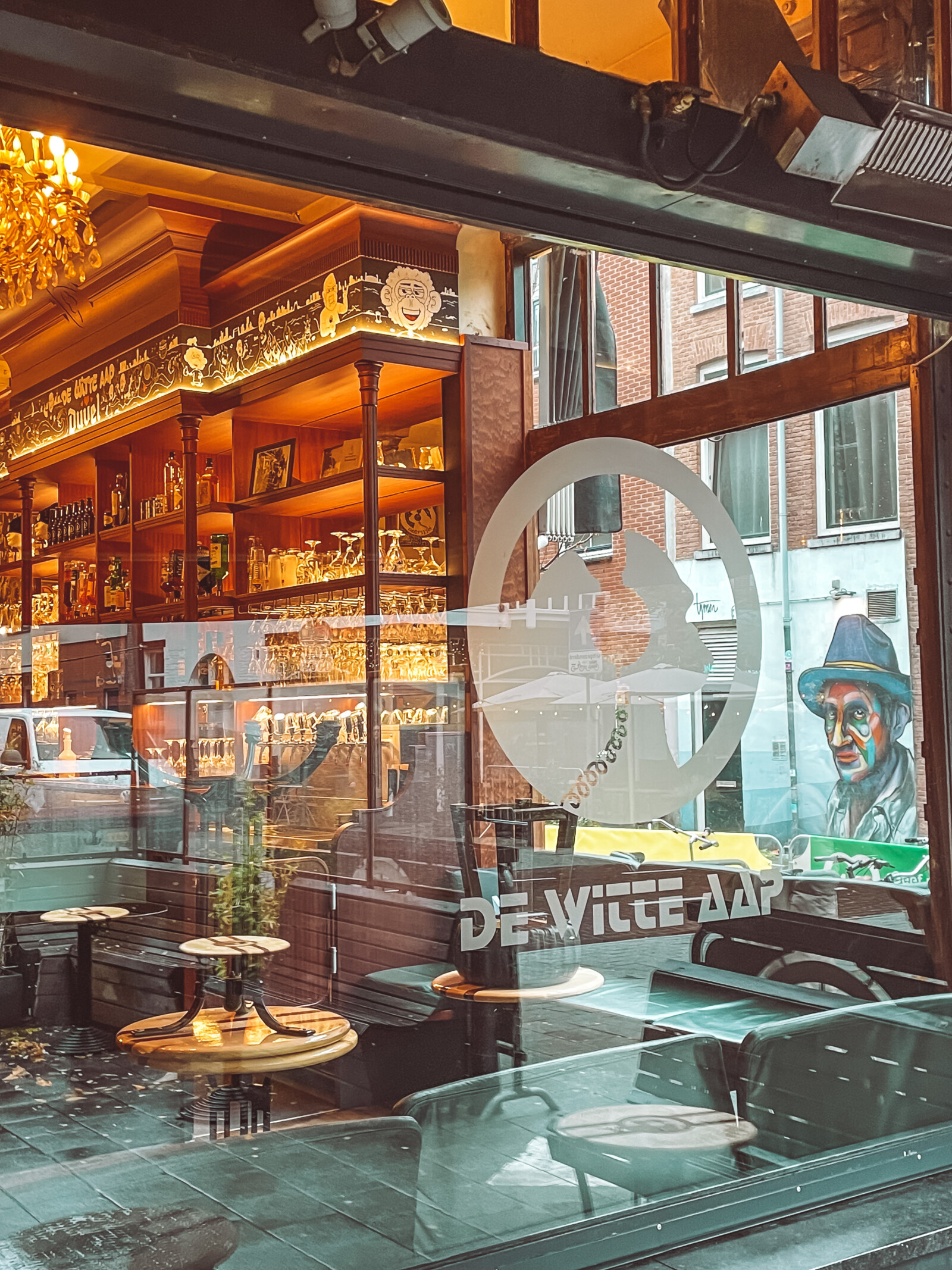 Het Eigendom
I would personally recommend Het Eigendom wine bar if you are looking for a good high wine. The place is not huge, which makes the atmosphere cosy and intimate. During the high wine of Het Eigendom you can taste two different courses of small snacks, accompanied by the perfect wines for the optimal experience.

In addition, you can also go here for a nice wine tasting, or if you just feel like having a good glass of wine!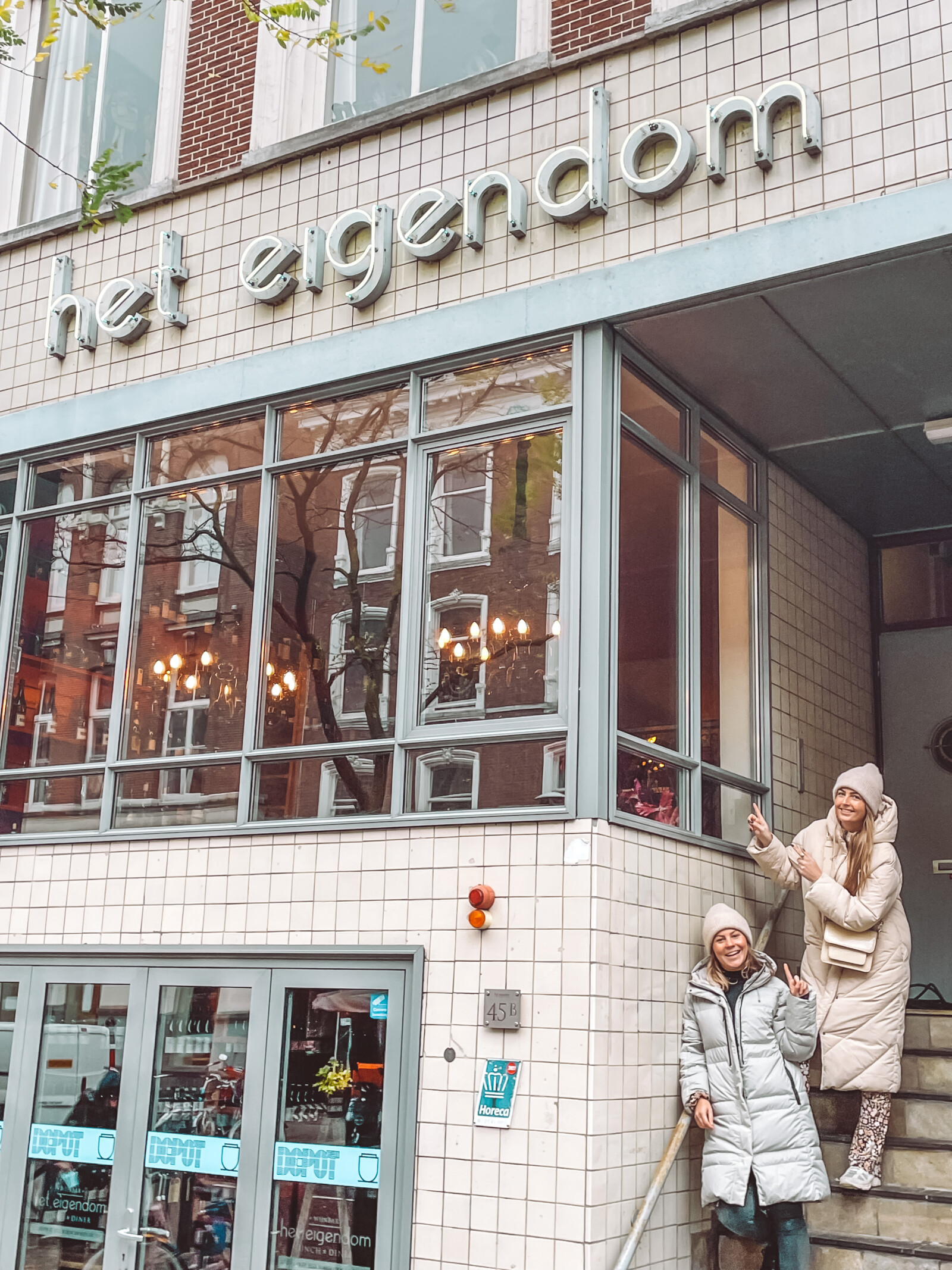 Vegan Junkfood Bar
And then we close off with the Vegan Junkfood Bar! This one is located in a side street of the Witte de Withstraat and is a big favourite of mine. Everything is vegan and very tasty!

Burgers, a kapsalon (Rotterdam specialty snack) or spare ribs? They have it at the Vegan Junkfood bar. Some dishes are indistinguishable from meat. It's nice to have a bite to eat here after a day of shopping and to be surprised.