Play hard, work hard
Working in Rotterdam Centre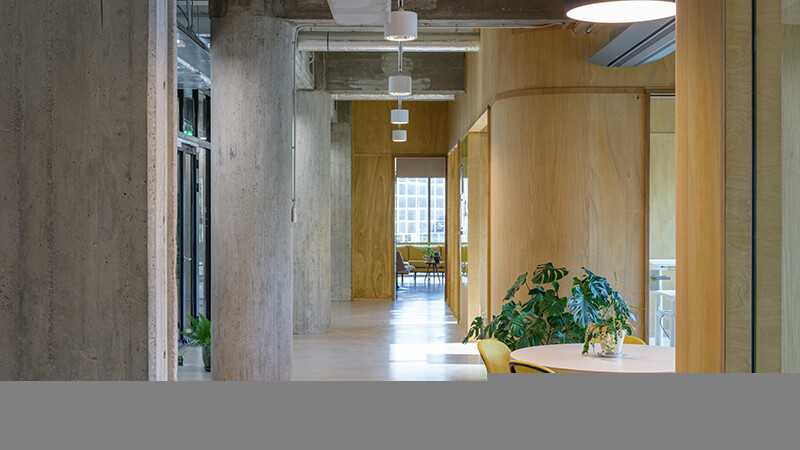 Perseverance, innovative, daring to take risks and finding a solution for everything, that is the 'niet lullen, maar poetsen' (translation: don't blab on, just clean - a common saying that means that you should take action, instead of just talking) mentality of Rotterdammers. This is also reflected in our labour market: Europe's largest port has been running here for hundreds of years. In addition, Rotterdam is one of the continent's leading innovative cities. Many entrepreneurs, small and large, are therefore only too happy to settle in the port city.
Work is being done all over the city. In beautiful office spaces at great heights, from coffee shops with a good cup of coffee and in inspiring co-working spaces full of other creatives and pioneers.
Are you looking for a good flexible workspace or co-working spot in Rotterdam? We are happy to help you further below.
Het Nieuwe Kantoor (translation: the new office) (HNK) is an office and business centre under one roof. As an HNK Club member you can rent an office, flex desk or meeting room. With this membership you have no obligations at all; you only pay if you use the facilities.
HNK has two locations in Rotterdam: Rotterdam Scheepvaartkwartier and Rotterdam Centre on Witte de Withstraat. Both locations have their own catering facility, ideal for a bite to eat with your colleagues.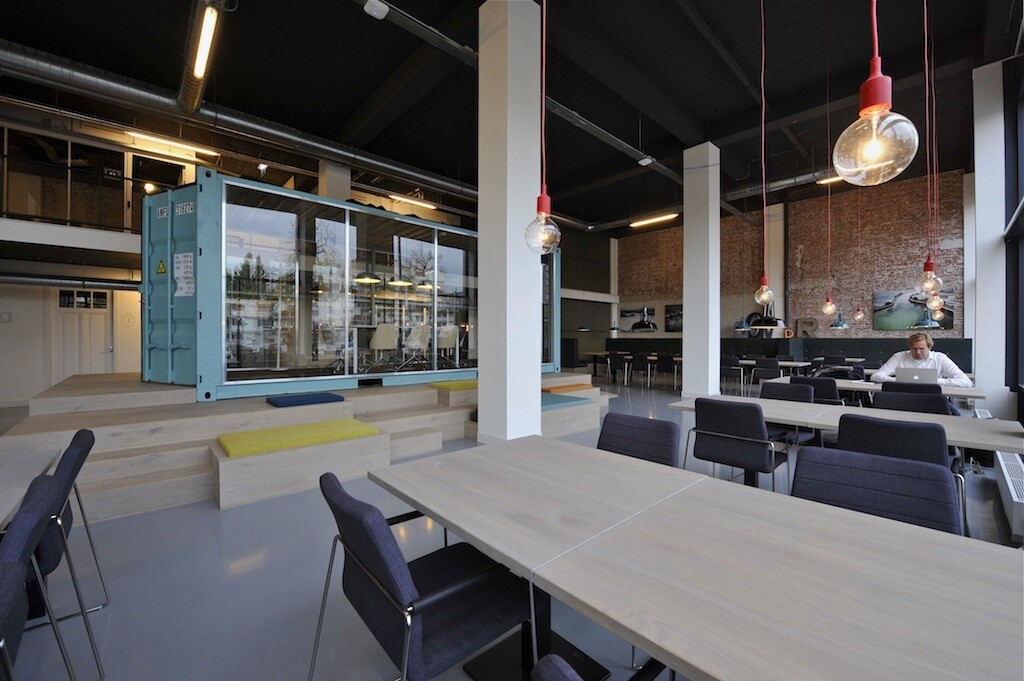 This leading co-working space was created especially for tech and digital entrepreneurs, startups and scale-ups. Located on the Schiedamse Vest, in the middle of the dynamic city centre, 42workspace offers an inspiring environment for your company.
There are three different co-working memberships at 42workspace: a flex desk with which you have access every working day, a premium desk with which you have 24/7 access (also to extra facilities and meeting rooms) and a private office with everything you need.
Do you want to work for a day in 42workspace without being tied to anything? Then buy a day pass.
Do you want to make your business thrive? LaatBloeien is a meeting and workplace, especially for impact-driven entrepreneurs, policymakers and investors. With facilities such as a work café, rest and yoga room, sleeping pods, podium, meeting rooms, fixed workplaces and office spaces, they ensure that your company continues to grow.
Laatbloeien Rotterdam is located at Hofplein and offers both flexible and permanent workplaces. There are several furnished office spaces that you have 24/7 access to. With the flexible contract you can use all facilities, but you can cancel the contract every month.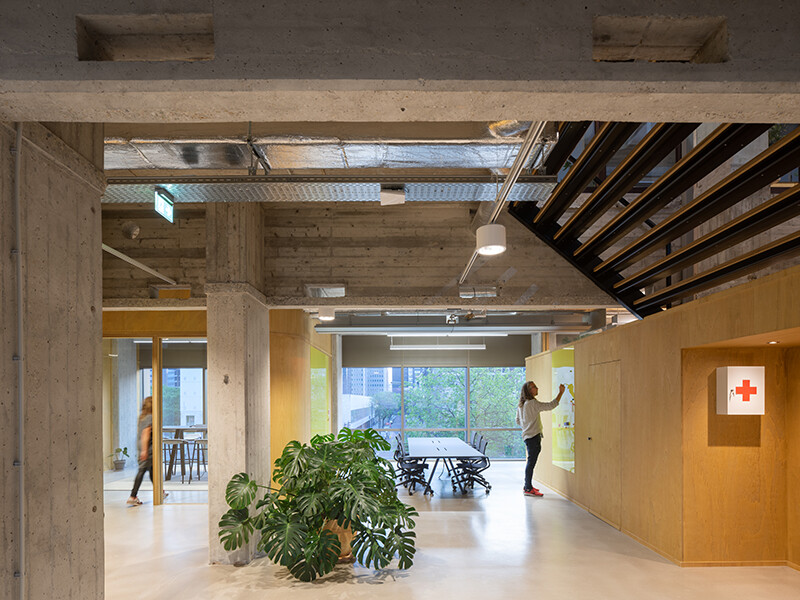 The beautiful Spaces building is also located at Hofplein. A co-working space with a strong community, where both small and large entrepreneurs are welcome. Spaces Hofplein has several meeting rooms, 100 parking spaces, outdoor space and a coffee and sandwich bar.
Spaces Hofplein offers a flexible co-working membership, which gives you access to all co-working spaces during office hours. You can also choose from renting a private office space, fixed workplace or meeting rooms.
Tribes is an inspiring place where Business Nomads can work, meet and connect. There are three Tribes locations in Rotterdam: Blaak, Coolsingel and Wilhelminatoren. Visit one of these locations for flexible workspaces, meeting rooms and other convenient facilities, such as a gym and restaurant.
Reserve a workplace for a day, rent your own office or buy a community card that gives you unlimited access to the Tribes office spaces.
This historic national monument is located next to Rotterdam Central Station. With more than 450 companies and two innovative office concepts, the Groot Handelsgebouw is the largest multi-company building in the Netherlands.

Both multinationals and start-ups are welcome in the building. Don't be fooled by the historic architecture, because the building meets all the needs of modern office users. Sustainability comes first. For example, the rooms are equipped with sun- and heat-resistant double glazing and the climate is regulated by heat/cold storage sources.

One of the innovative office concepts is Cambridge Innovation Center (CIC) on the fourth floor of the Groot Handelsgebouw. They offer flexible workplaces in the co-working space and in addition there are also fixed workplaces in a shared office and private offices. All spaces are rented out every 30 days. The facilities include 35 meeting rooms, stocked kitchens, community events and of course super-fast internet.