Wine bars
Nice glass of wine in Rotterdam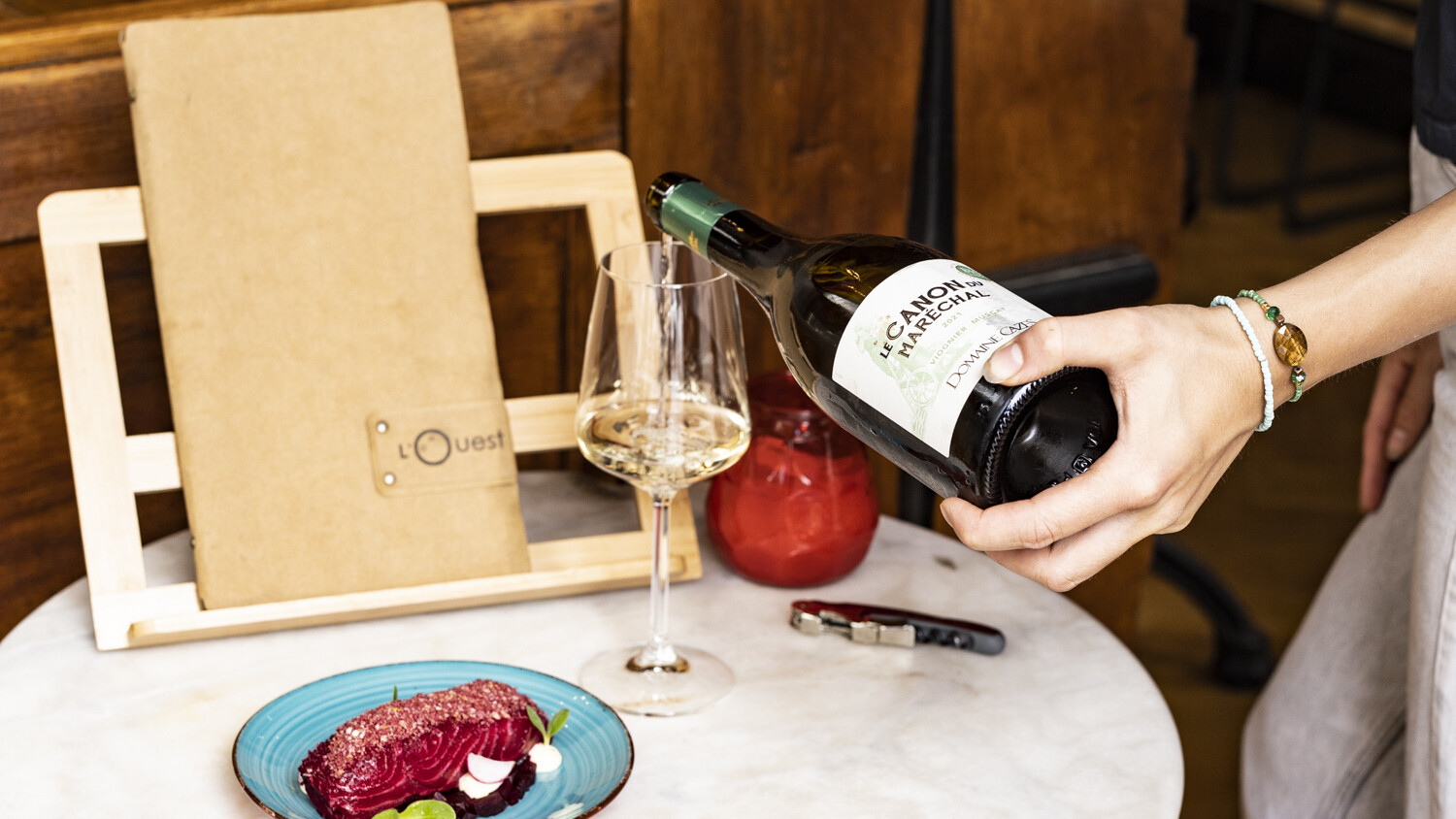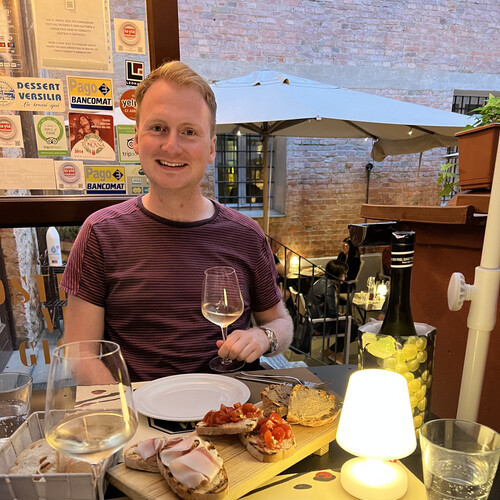 Written by Thijs van Lith
September 6, 2022
Frontrunner
A Friday afternoon drink, a chat with your best friend or simply an escape from the daily grind: whatever your reason, there are plenty of places in the centre of Rotterdam to enjoy a nice glass of wine.
This time I recommend a number of wine bars! Are you reading along?
L'Ouest (and Le Nord)
In the centre, but overlooking the Old West, and in Rotterdam North you will find L'Ouest and Le Nord. Three guesses which version you find where. The choice for the French name of the different cardinal directions is mainly due to the composition of the menu. As they say themselves, they serve dishes here with a nod to classic French cuisine. In addition to wine, you can also enjoy lunch or (shared) dining here.
Inside and on the terrace there is a cozy atmosphere. The wine list contains something for everyone, but the two orange wines are extra special. This type of wine, made from white grapes, is created by the longer skin contact during the production process. Ultimately, this produces an amber coloured wine. The technology has been around for a long time, but there are not (yet) many places where it is available.
Will they pour your first glass of orange wine at L'Ouest? You will find L'Ouest on the Van Oldenbarneveltstraat. The big brother (and wine shop too!) can be found on Proveniersstraat.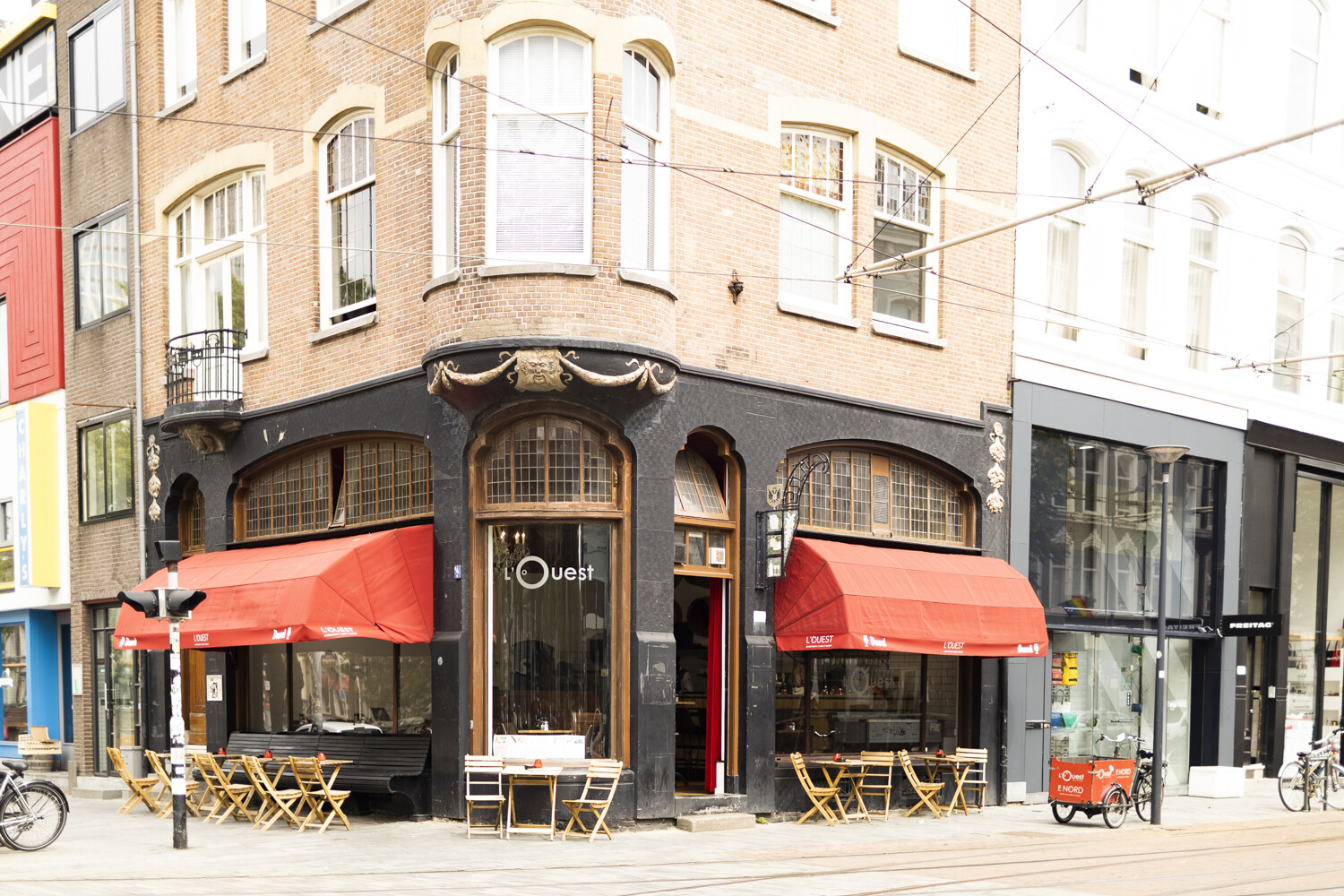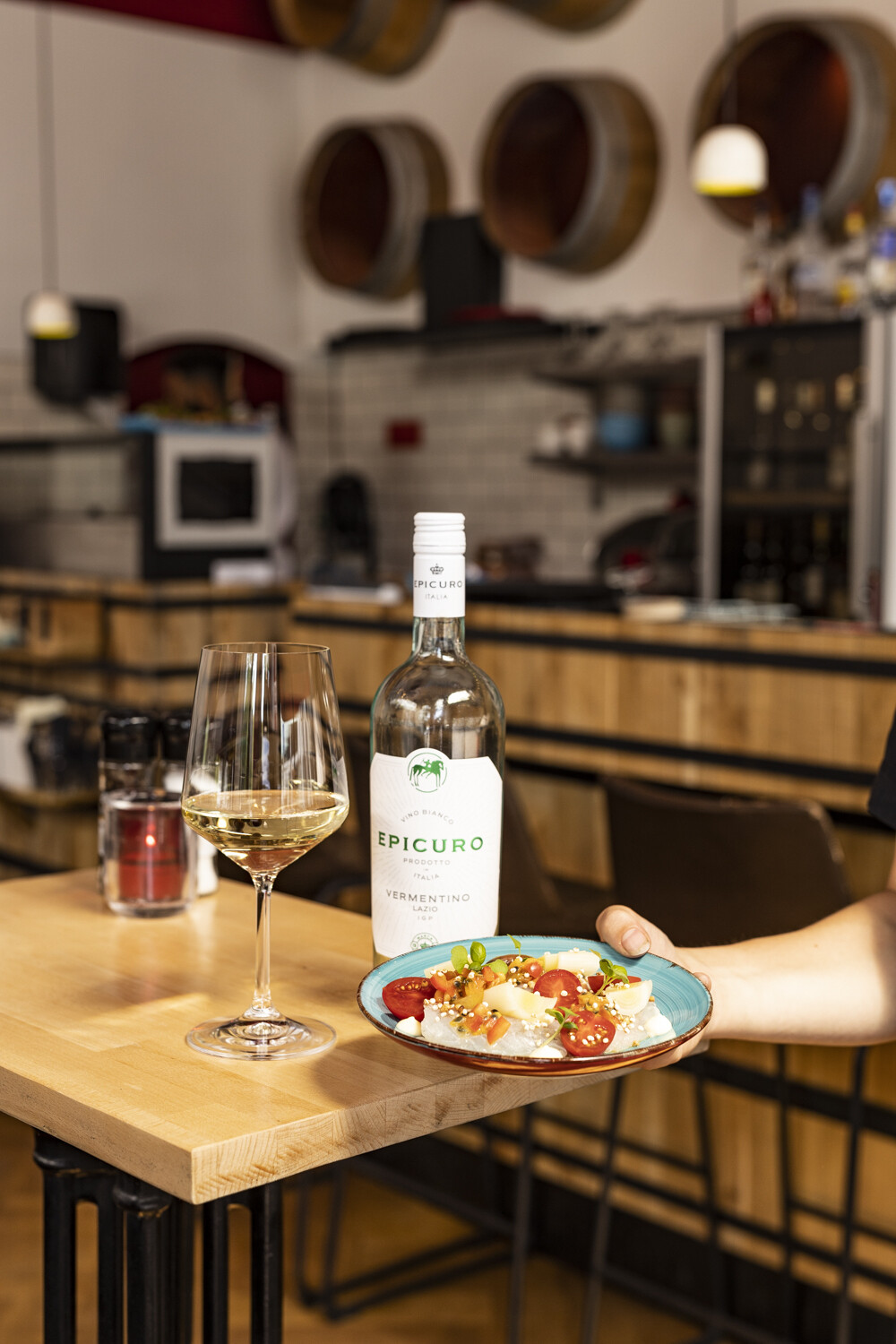 Nostra
A few meters further, east of L'Ouest, in the same street we find our next address: Nostra. A hip and above all very green lunch/wine bar. The interior is richly endowed with (hanging) plants and flowers. The best thing about Nostra is the somewhat hidden garden terrace at the rear, where you can leave the bustle of the city behind. They also serve a delicious lunch here. So do drop by if you are ready for some grape elixir at noon.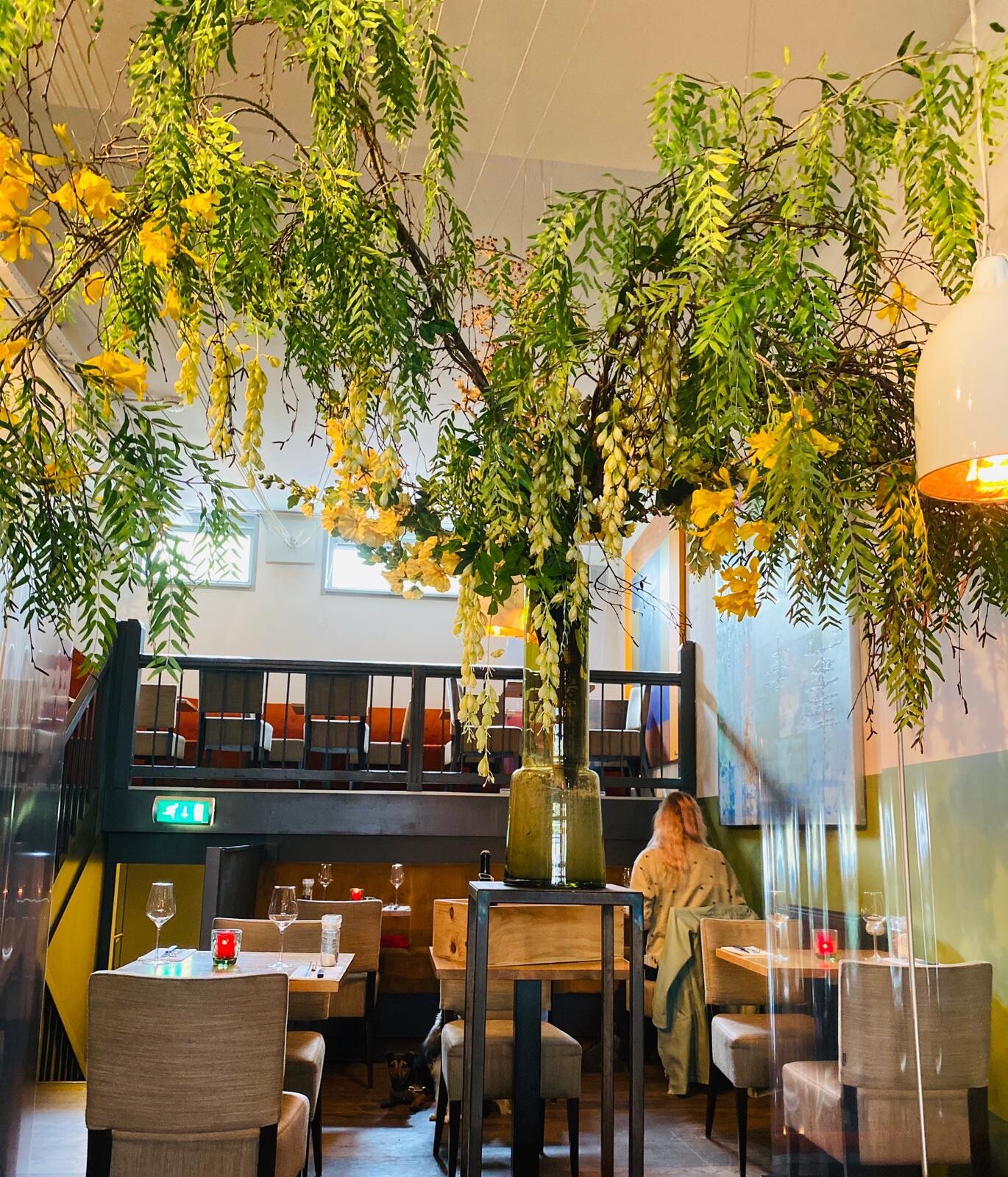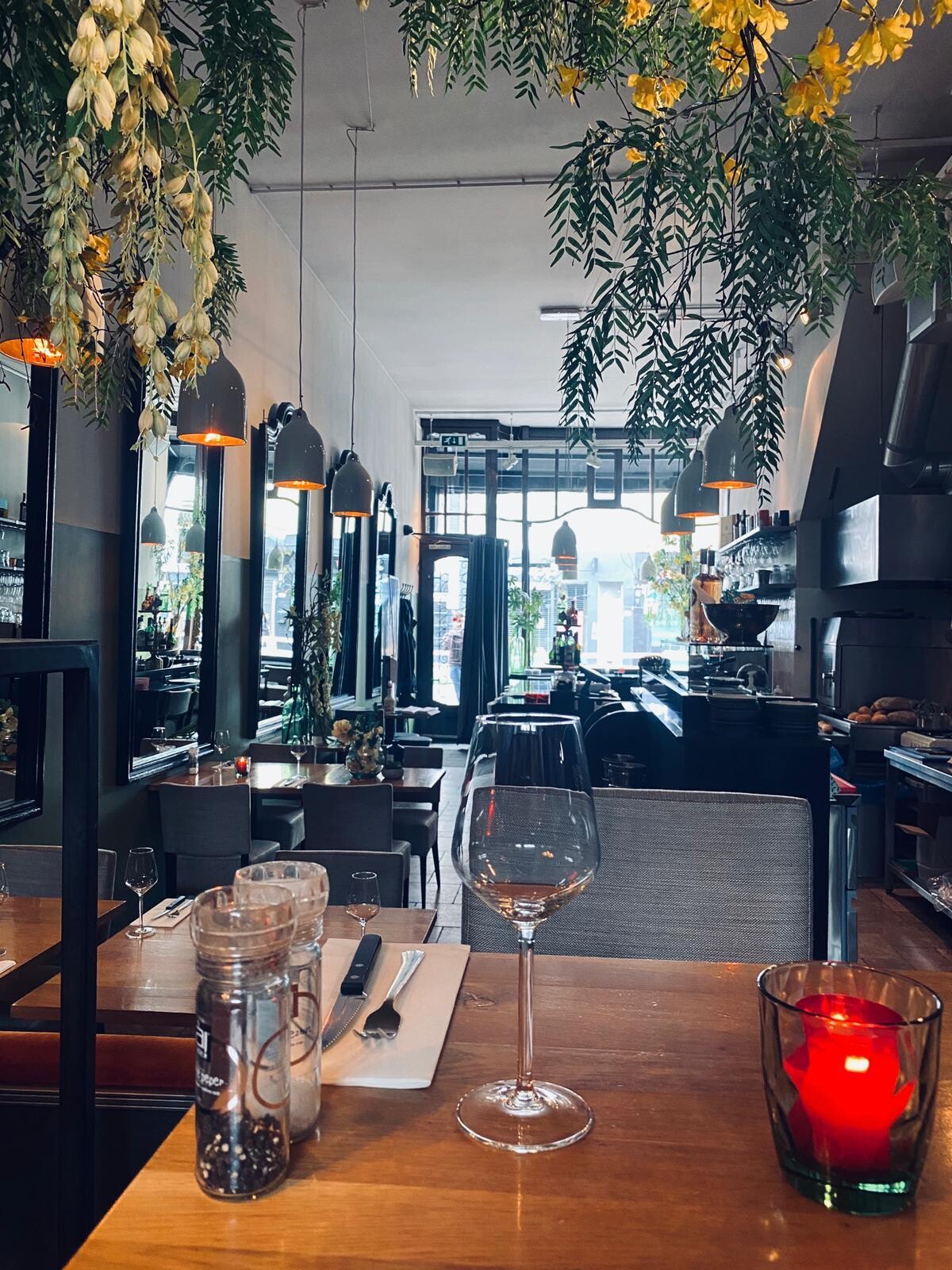 Wijnbar Janssen en Van Dijk
Thanks to their shared love for wine, the wine bar of Mrs. Janssen and Mr. Van Dijk has been a household name in the centre for over 18 years. This bar is located on the Westewagenstraat, between the Meent and the Laurenskerk. Here you will also find a wide range of wines, of which at least ten can be ordered by the glass.
Combine your glass with a nice cheese or meat platter and your drink is complete! By the way, your wine tastes just as good with one of the many bar bites. If your visit tastes like more, then you should definitely come back for a tasting.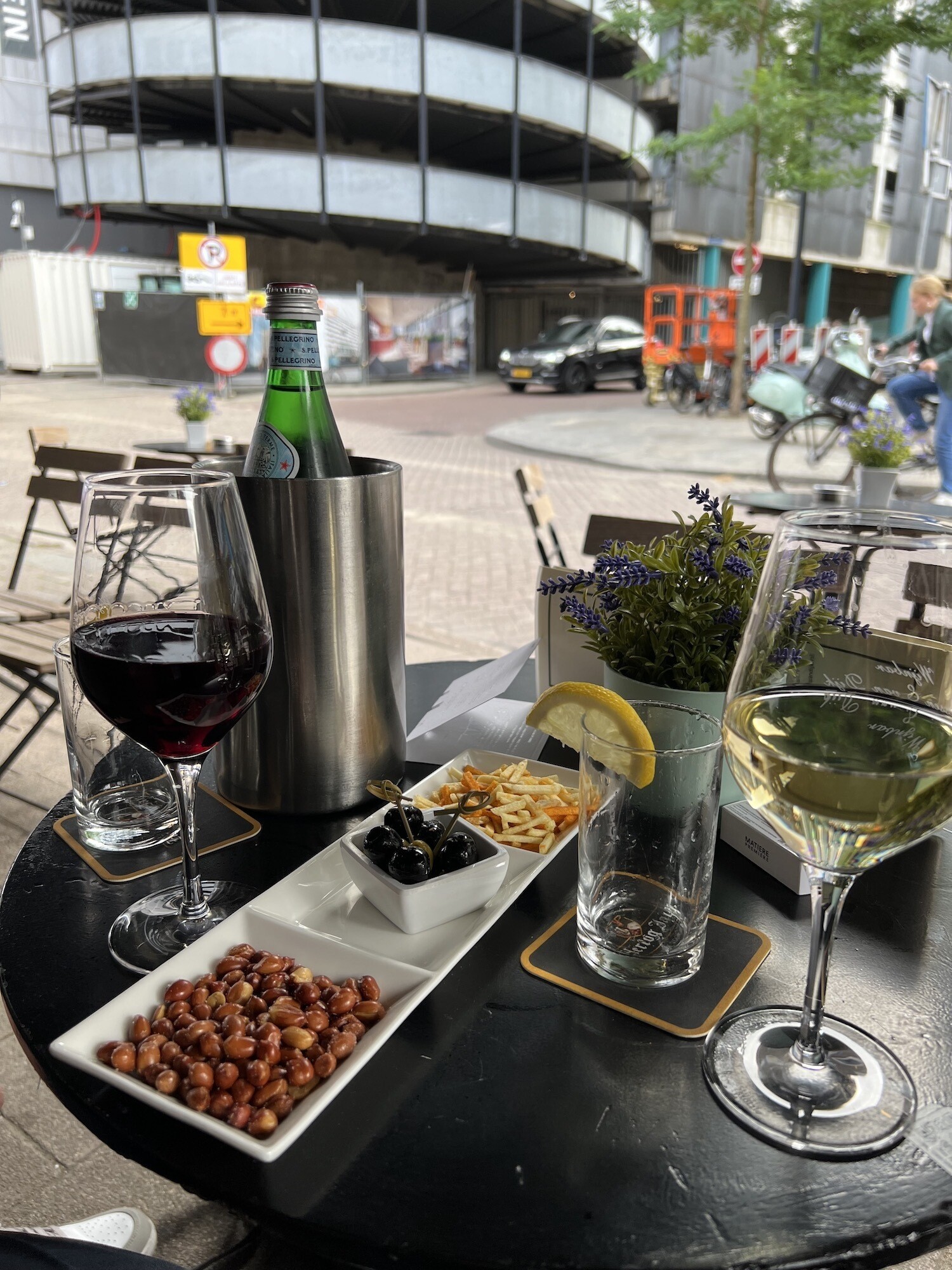 1Nul8
Actually, this is much more than a wine bar. It originally started like this, but over the years the range (and style/knowledge) has been expanded, so that it now also falls into the restaurant/café category.
An additional advantage of this is that the drinks menu is also of a high standard. Yet they have always remained true to their wine roots. On the menu you will find about twenty wines that can be ordered by the glass and if you really want to go big or you have something to celebrate soon, then the range of champagnes will certainly not disappoint you.
You will find this hotspot in one of the most famous streets of Rotterdam: the Meent, at number, how could it be otherwise, 108.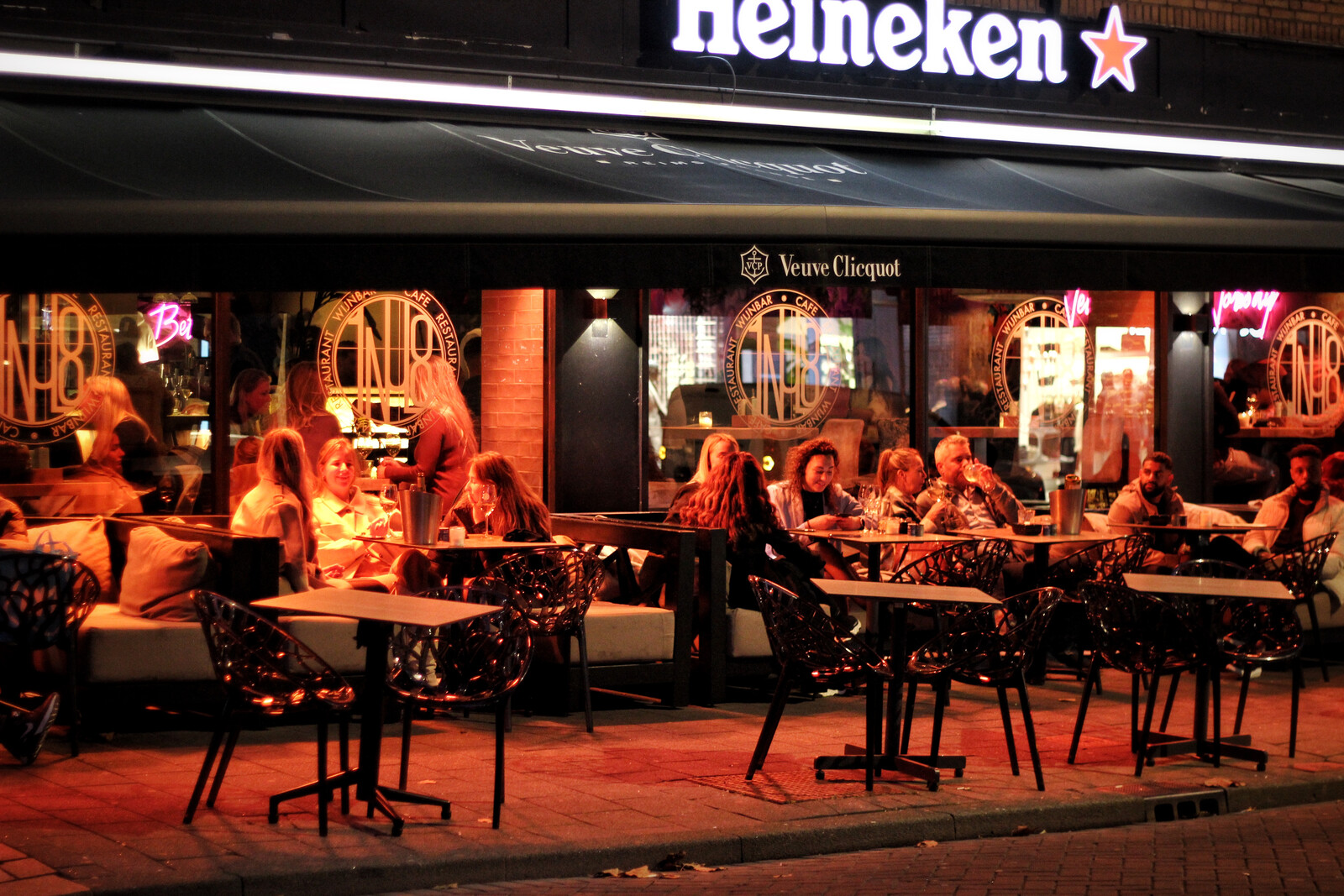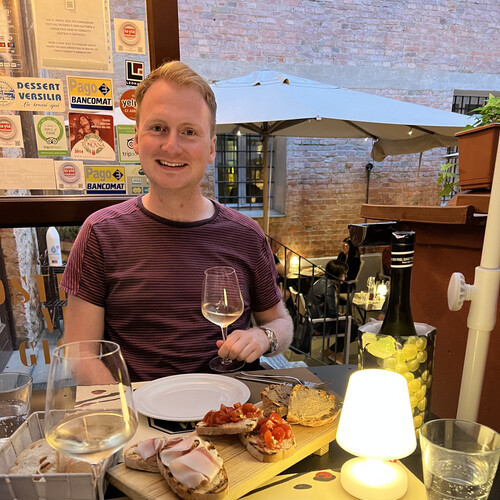 Written by Thijs van Lith
September 6, 2022
Frontrunner