Junkfood day
Time for a tasty snack!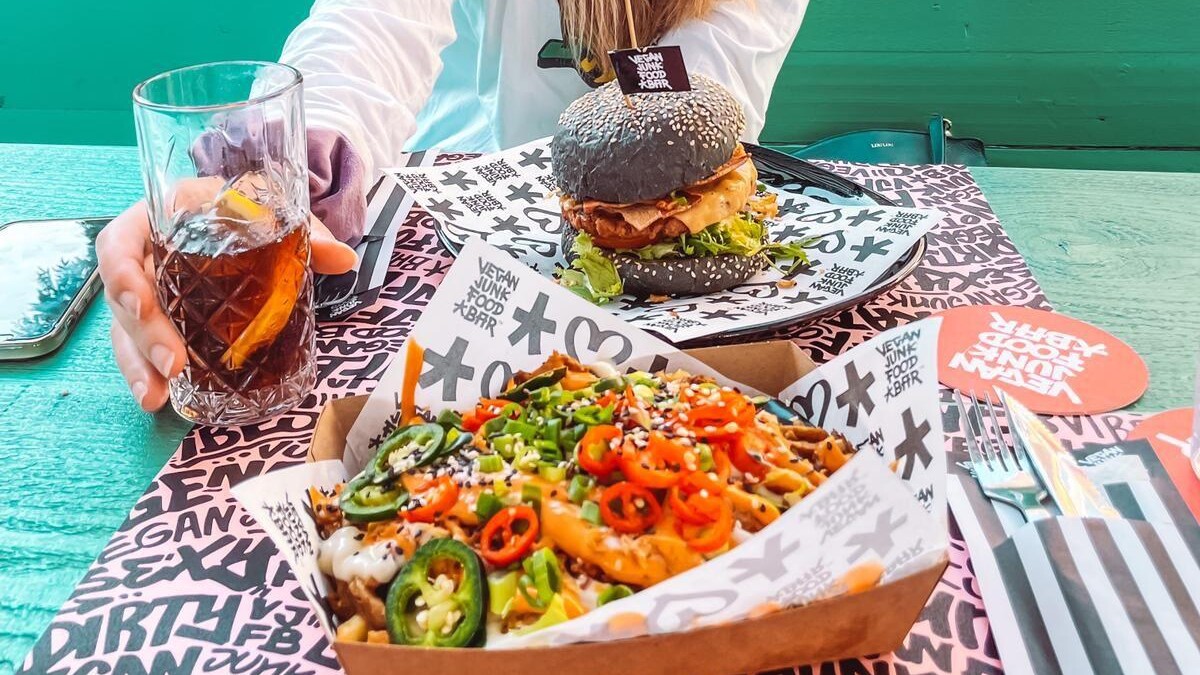 On July the 21st it's International Junk Food Day! A day that De Maas Meisjes cannot let go unnoticed. I would like to take you to some of our favourite places in the centre of Rotterdam for a tasty, greasy bite.
And believe me: there are more than enough places for this. It's still difficult to make a selection, but I'll give it a try. Who knows, there might come a sequel to this topic soon?!
Ter Marsch & Co
On the well-known Witte de Withstraat in the heart of the city centre you will find one of the locations of Ter Marsch & Co. You may already know it, because this burger restaurant can also be found in other cities. This is where you come for the most delicious, juicy burgers.

The Korean Gojira Burger won several prizes and the fries from Ter Marsch & Co were previously awarded the best fries in the Netherlands. Reason enough to visit once, right? My favourite here is the Ter Marsch Grande!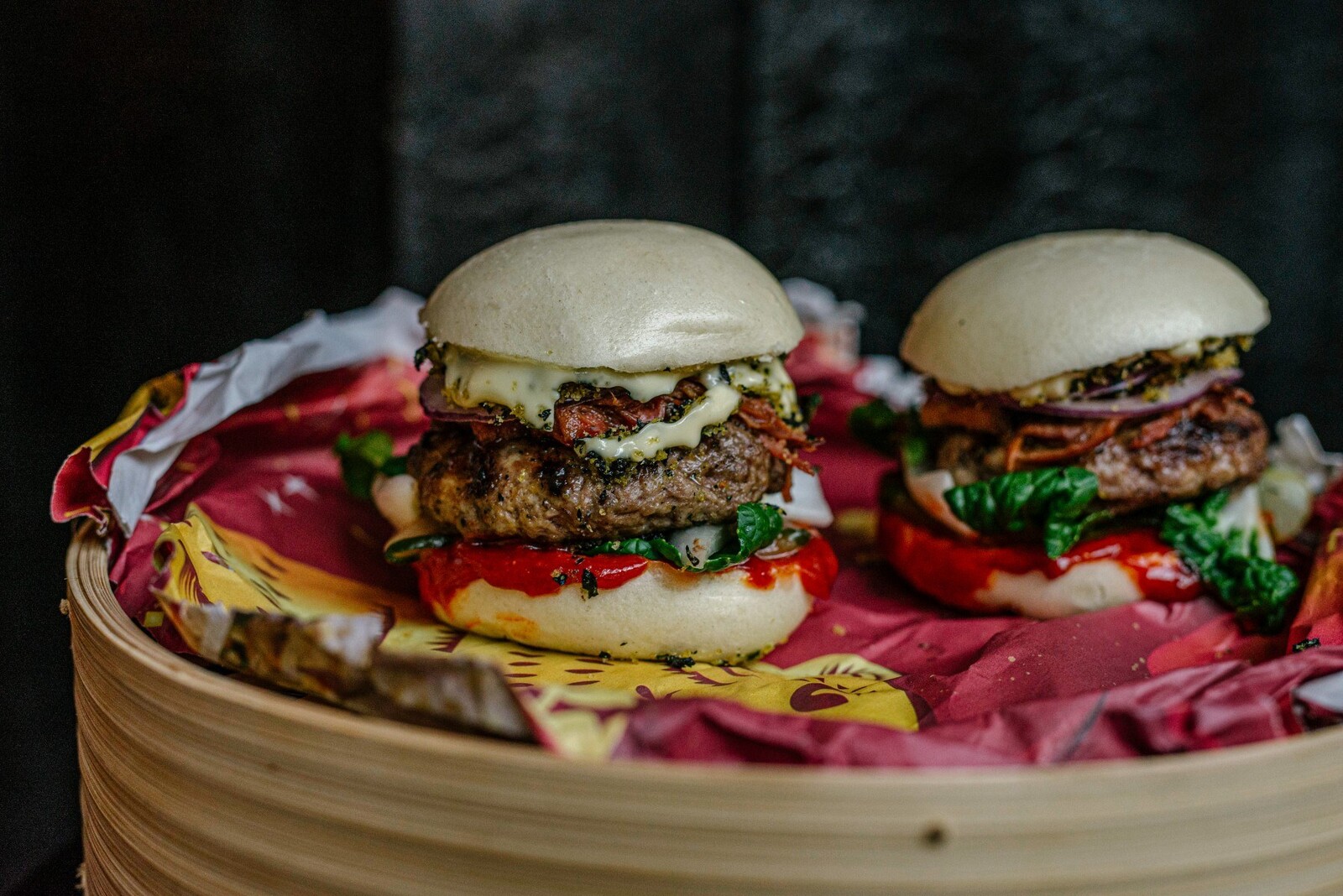 Tante Nel
Tante Nel is a household name in Rotterdam. The Rotterdam snack bar that is slightly different from the "normal" snack bar. You will find Tante Nel on the Pannekoekstraat (side street of the Meent). Here you can get your snacks to go, but it's a nice place to sit down as well. With a cosy large terrace, it is a great place to relax.
At Tante Nel, there is plenty of options. A normal fries, a fries rendang or a fries stew, you will find it all here. It's also the right spot for other snacks. In addition to the standard options, you can also choose, for example, truffle croquettes and cheese and arugula croquettes! Do I need to say more?!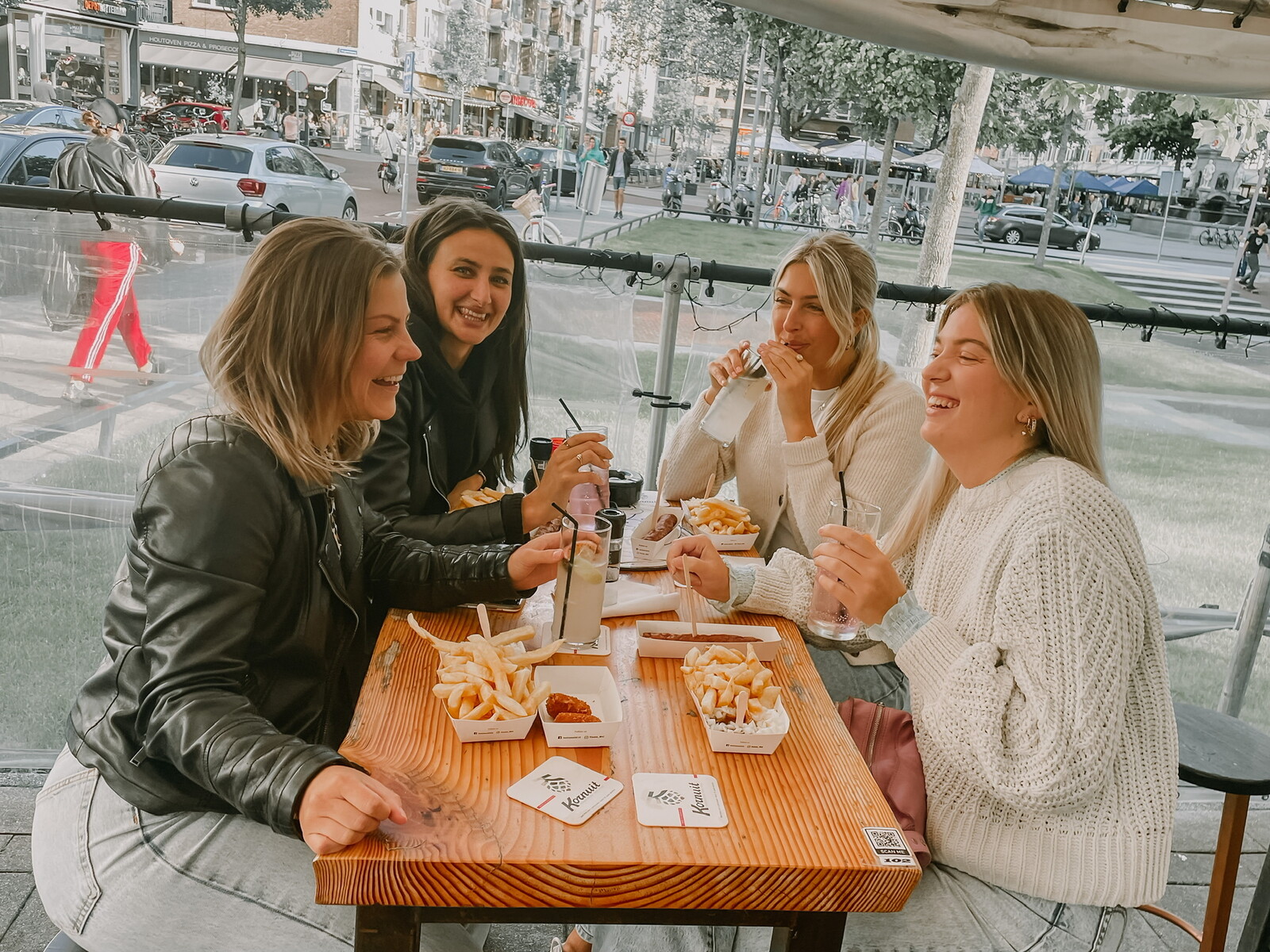 Bram Ladage
Everyone in Rotterdam knows and likes a "brammetje" (how we call fries from popular snackbar Bram Ladage). As far as I'm concerned, you can get one of the tastiest fries at Bram Ladage. It was a bit of a shock when the location on Binnenwegplein was closed, but luckily they will open their doors again soon.

You can get fries at Bram Ladage to eat on the go or to enjoy them at home. My all time favourite junk food combination is fries with mayonnaise, peanut sauce and onions and a chicken corn. I'm getting hungry just writing this article. I'll be visiting one of the locations again soon. What about you?!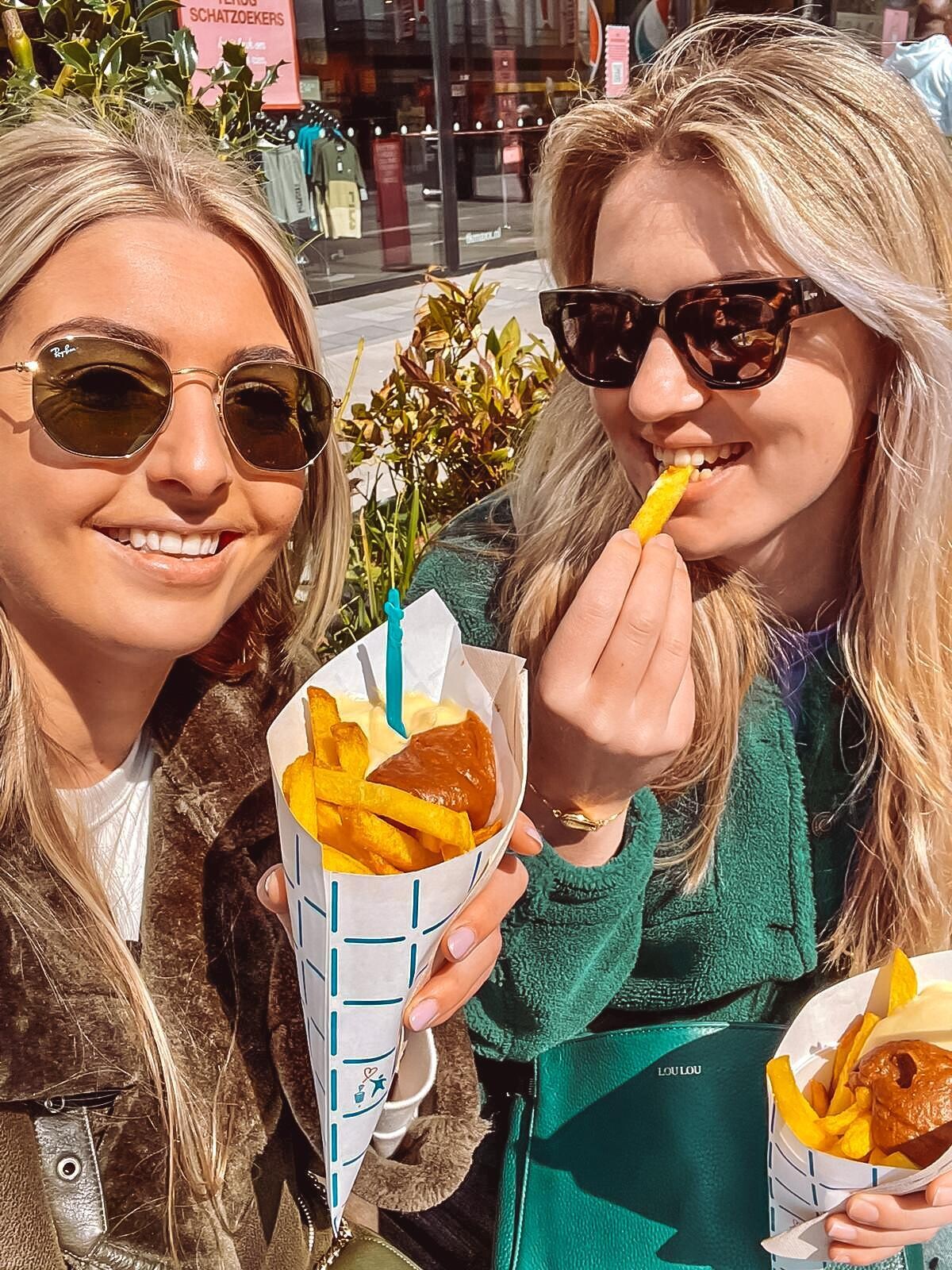 Vegan Junkfood Bar
You probably guessed it, but at the Vegan Junkfood bar you eat completely plant-based. This makes eating it at least a bit more guilt free!

The location in Rotterdam can be found at the Schiedamse Vest (around the corner from the Witte de Withstraat). You will be served the most special creations here: from pink and purple garlic sauce to black and pink buns for your burger. You can eat the tastiest (loaded) fries, burgers and hairdressers here. My favourite here is the Mc Cruelty free burger!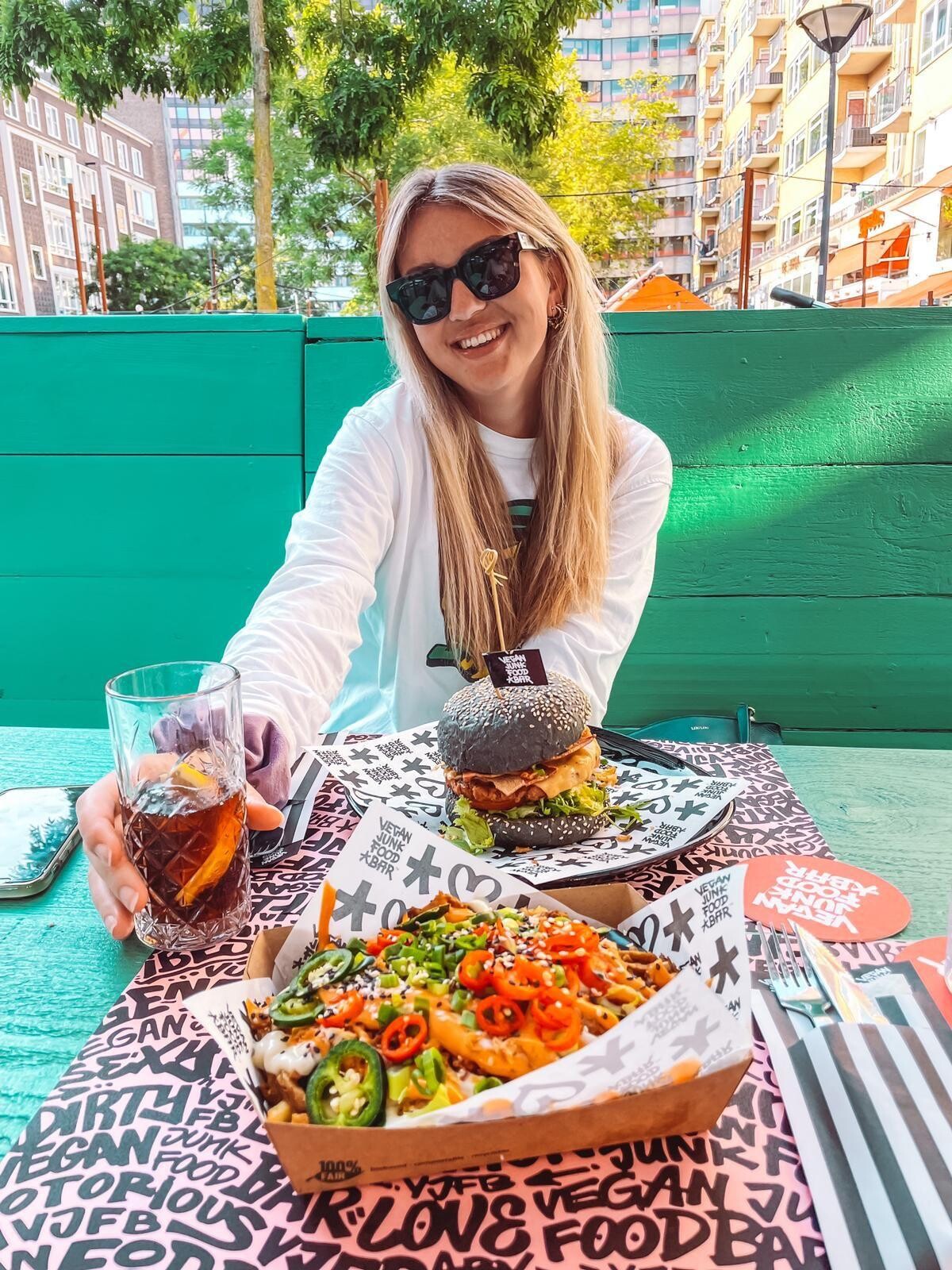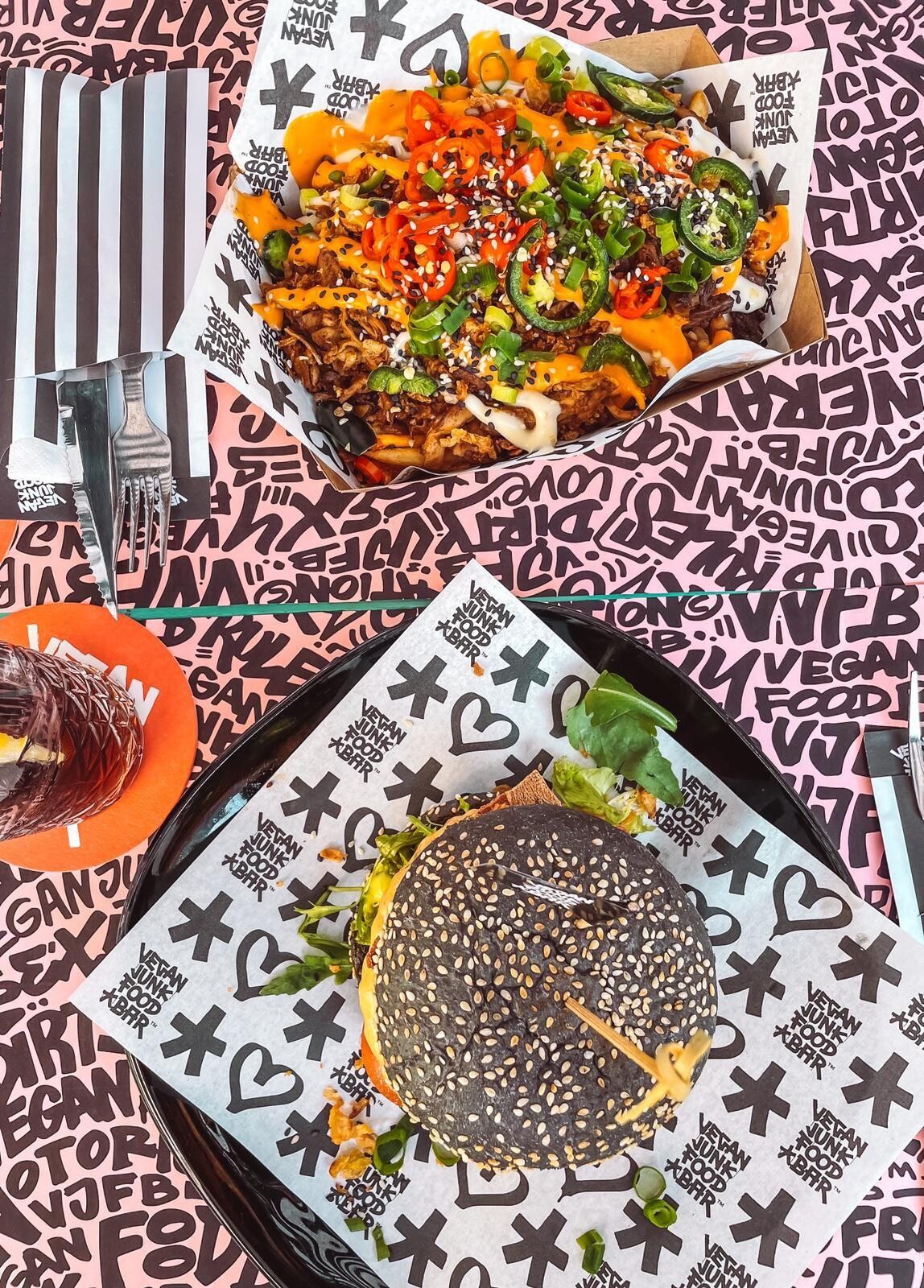 Where do you get your snacks in Rotterdam Centre? For even more inspiration, read this article with more tasty snacks in Rotterdam.