Pizza-party!
De Maas Meisjes share their favourite pizza places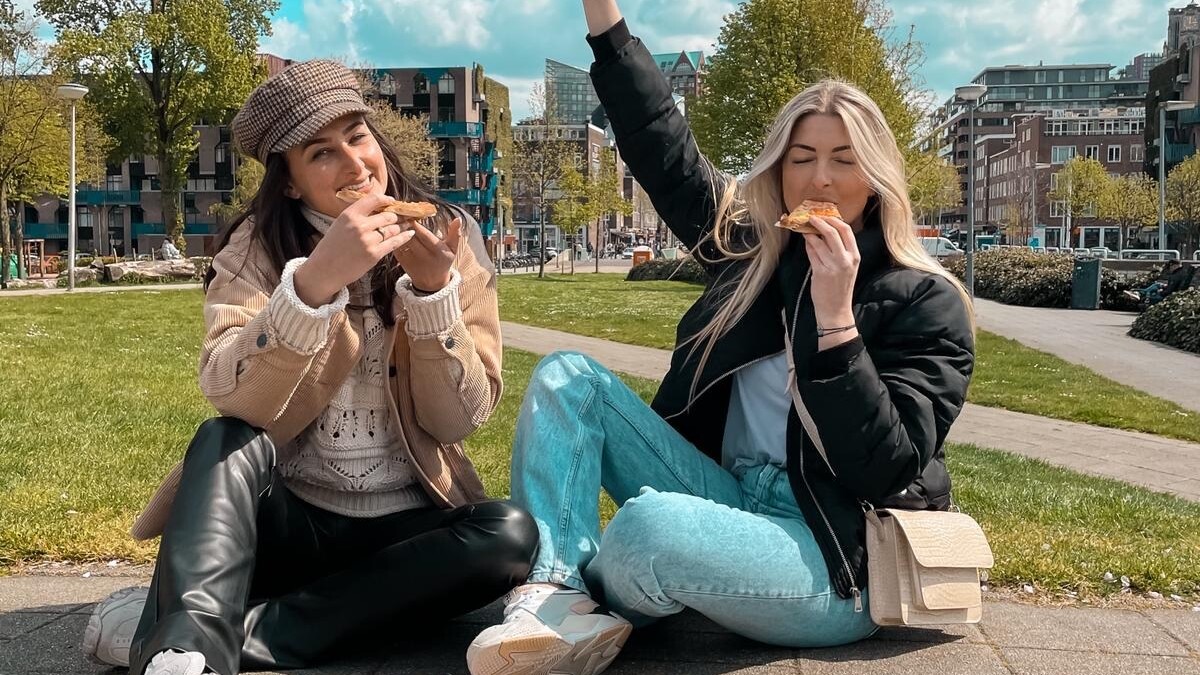 Who doesn't love a delicious pizza? We certainly do! We absolutely love the Italian cuisine. So today we share our favourite places to enjoy a tasty pizza in Rotterdam.
Think of the traditional Italian, but also affordable places (good for your bankaccount). Lets eat!

O'Pazzo
This authentic Italian restaurant can be found on Mariniersweg. It is quite big inside and yet it is almost always full. They also have a lovely terrace to enjoy the sun and the delicious food they serve here.

O'pazzo is really one of my favourite restaurants when it comes to Italian food. The restaurant is divided into two parts: the pizzeria and the part where you enjoy other Italian dishes.

My favourite pizza here? The pizza O'pazzo. This pizza is topped with prosciutto di parma and mascarpone cream. The great thing about this restaurant is that you can book a table in advance, so you are always assured of a spot. And believe me, you want to book that table!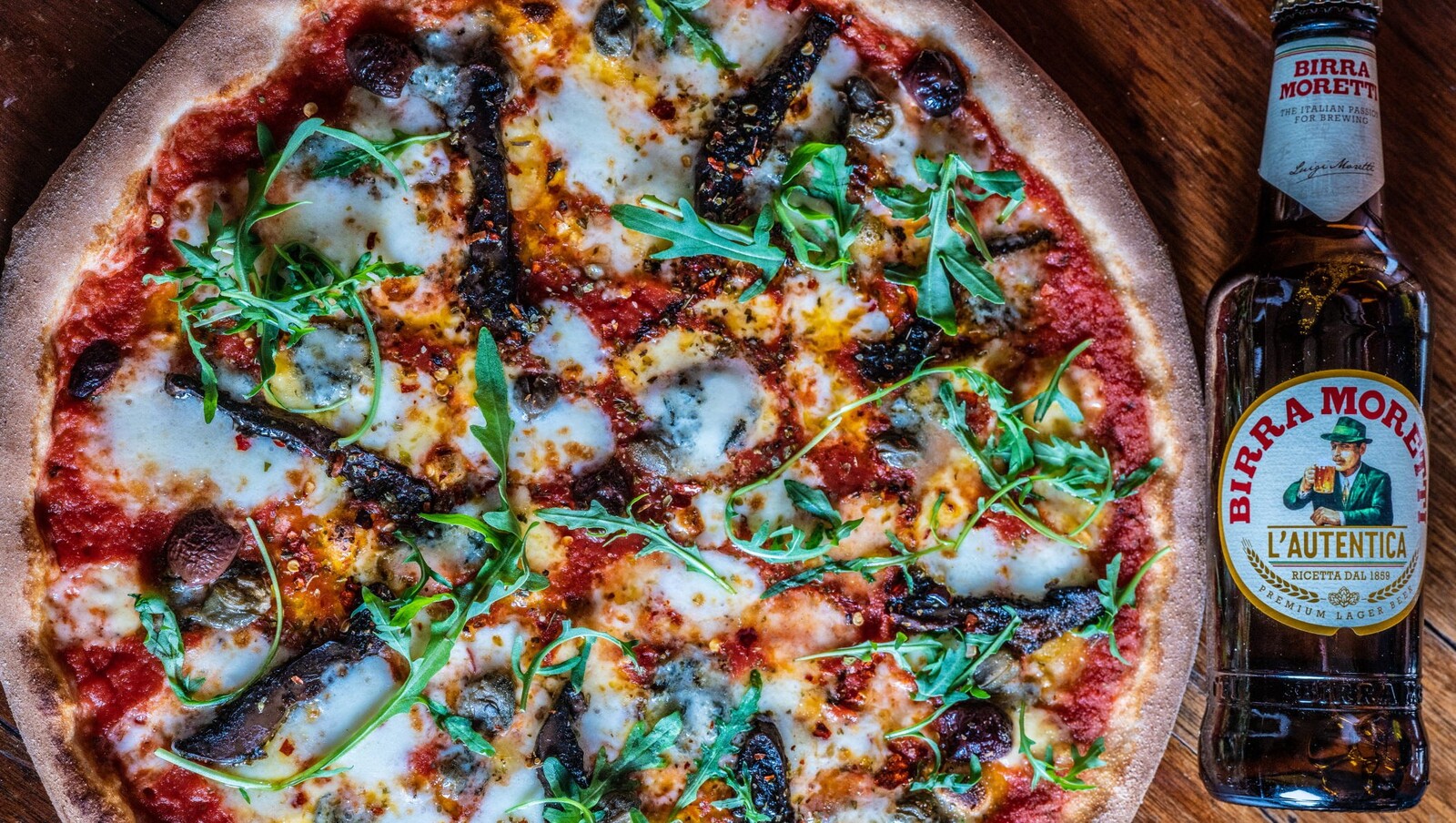 Café Stalles
Café Stalles is not a traditional Italian, but it is a very nice place on the Nieuwe Binnenweg to eat affordable pizza. It is actually a pizzeria and cafe in one. I've been coming here for years and think this a nice place to enjoy a casual pizza. Here you can enjoy food in combination with a delicious cold beer (or wine) in a pub vibe or on their great terrace.
Stalles has over 22 different pizzas on the menu, so there's something for everyone. There are meat, fish or vegetarian options. Of course I also have a favourite here, namely the prawn pizza. Topped with king prawns, red onion, garlic and parsley.
Don't feel like getting a pizza? They also serve tasty pastas and snacks.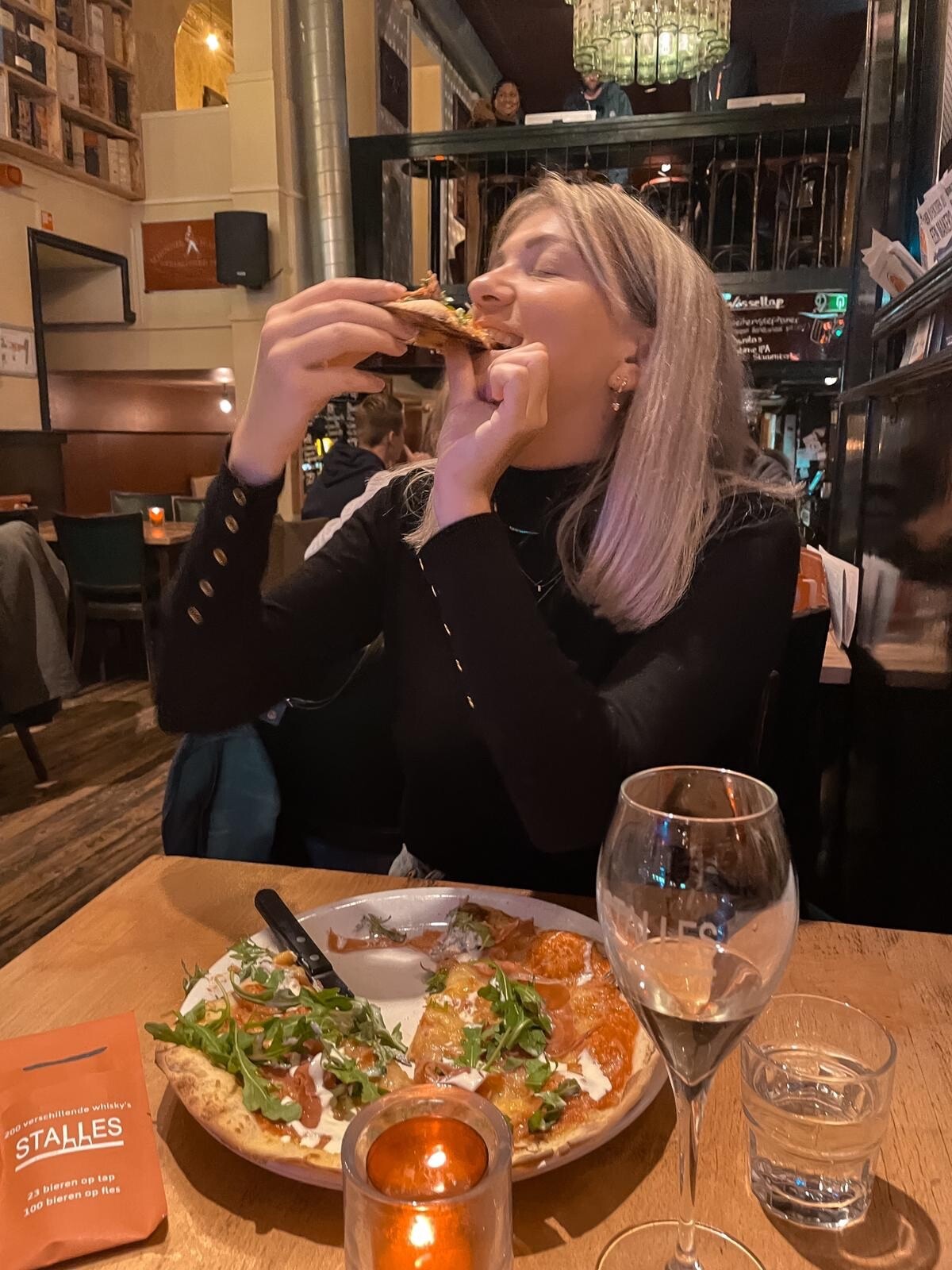 Little Italy
Little Italy is the Italian supermarket of Rotterdam. Here you go for the tastiest fresh pizzas, lasagnes, cheeses and meats. In addition, the fresh herb butter is also highly recommended: fantastico! Everything for a delicious Italian food platter - for an affordable price - to enjoy at home.

Little Italy is known for their delicious pizzas. These are really comparable to the pizzas in Italy. You can take the pizzas with you half-baked, so you only have to heat them up once you're at home.
You can find Little Italy on the Lombardkade, around the corner of the Meent. So if you're in the centre of Rotterdam, it is definitely worth paying a visit to this fine establishment.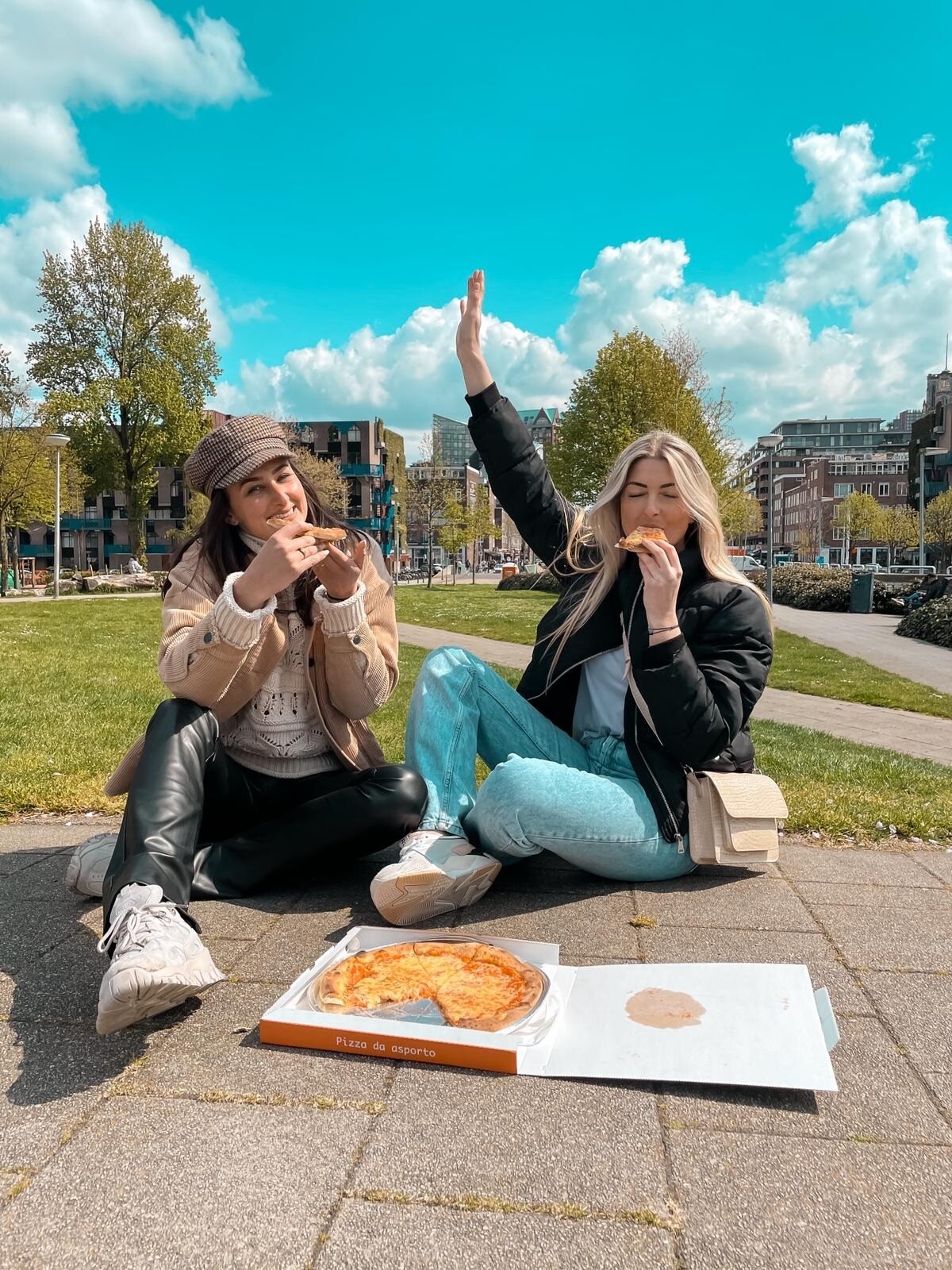 La Pizza
La Pizza is also a must visit in Rotterdam. In addition to their location in the centre, they have a branch in Blijdorp. Both locations are closed on Mondays, but you can go here for the rest of your week.

La Pizza is a cosy place to spend time with friends or family. Here you can enjoy delicious pizzas, but also antipasti and daily changing Italian specialties. The nice thing here is that you can order pizzas in two different sizes, so you don't have to pass up the antipasti if you don't tend to eat much.

The pizza I prefer to order here: pizza con spinaci, ricotta e pancetta. But actually I find it difficult to choose, because I've never had anything here that I didn't like!

'The nice thing here is that you can order pizzas in two different sizes, so you don't have to pass up the antipasti if you don't tend to eat much.'