Be amazed!
Rotterdam restaurants with a beautiful view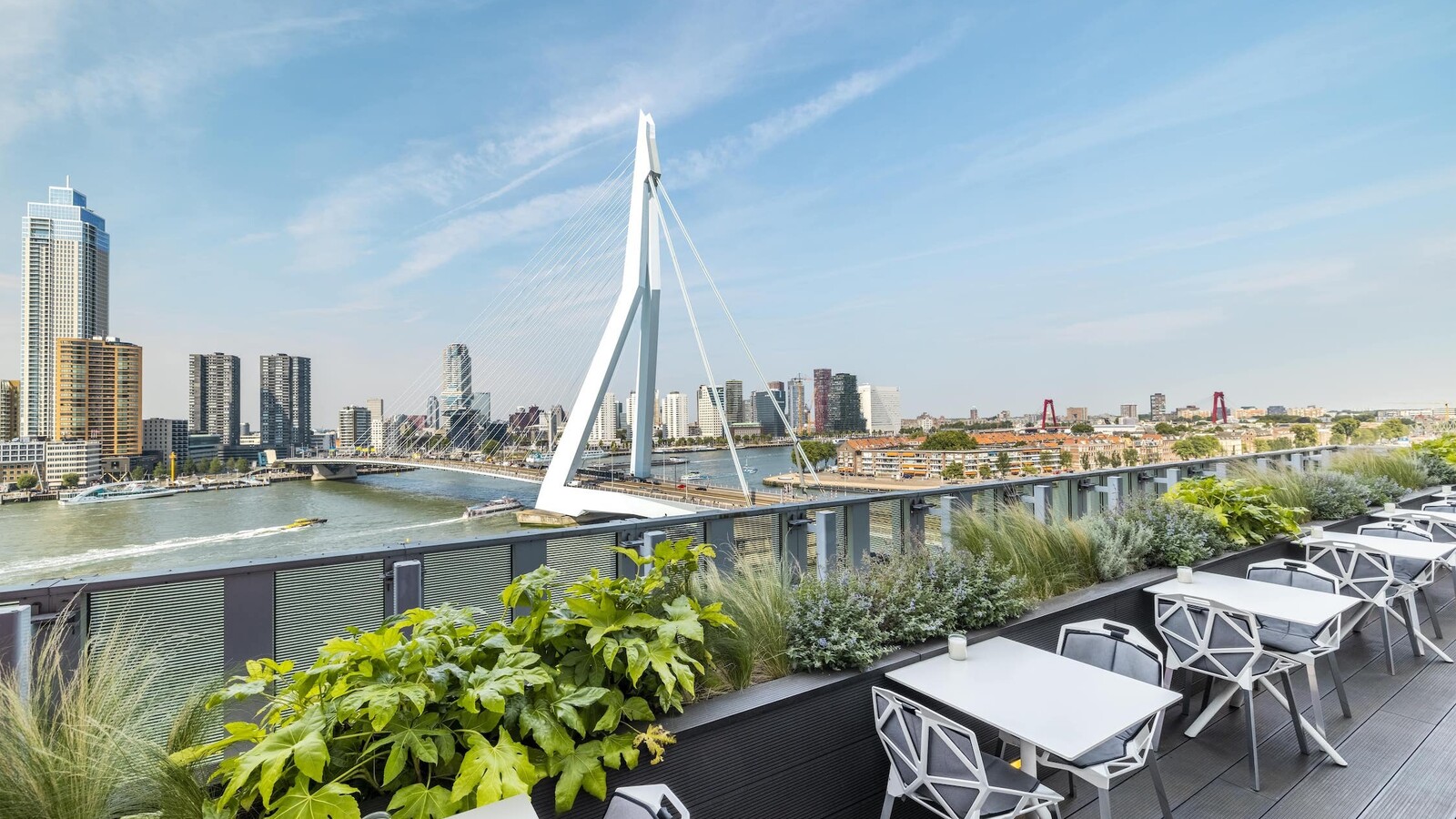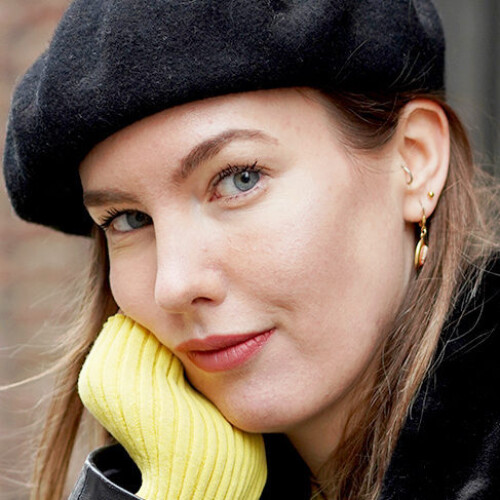 Written by Lisanne van Beurden
Frontrunner
In a city with such an enchanting skyline, you naturally expect restaurants with a good view. Whether you want to enjoy a nice lunch, dinner or drink, it's always better when overlooking a beautiful part of Rotterdam.
Fortunately, we have good news. There are a number of Rotterdam restaurants where you can enjoy an amazing view. Think of a rooftop bar with a 360 degree view or a roof garden where they serve the most delicious brunch. Read about restaurants that you can feast your eyes on below!

Rooftop Fontein
Fontein, named after the famous Hofplein fountain right in front of the building, is a real asset to the city.
Romantic evening out? Yes please! At Fontein's Rooftop bar, you start with a bubbly drink on the roof terrace, while enjoying a 360 degree view of the city. Then you go inside to your table, where you can admire all the high-rise buildings from behind large windows, while enjoying an extensive five-course menu from the chef. Between courses you are free to walk up to the roof terrace to watch the sunset with a drink in your hands.

'At Fontein's Rooftop bar, you start with a bubbly drink on the roof terrace, while enjoying a 360 degree view of the city.'
The Millèn
Located in the Millennium Tower in the heart of Rotterdam, on the first floor of the Marriott Hotel, you will find the restaurant The Millèn. From your table you can look out through the floor-to-ceiling windows at Rotterdam Central Station, one of the many iconic buildings in our city.
There are plenty of reasons to visit The Millèn, but one of the biggest reasons is the Michelin star that was earned within only five months. The excellent service, the pleasant ambiance, the high-quality culinary dishes by top chef Wim Severein and of course the view make this a real Michelin star restaurant.

Chef Wim Severein cooks the most beautiful creations with pure seasonal ingredients and sommelier Bas van Beveren carefully selects the wines that match the dishes perfectly. Come and try it out yourself!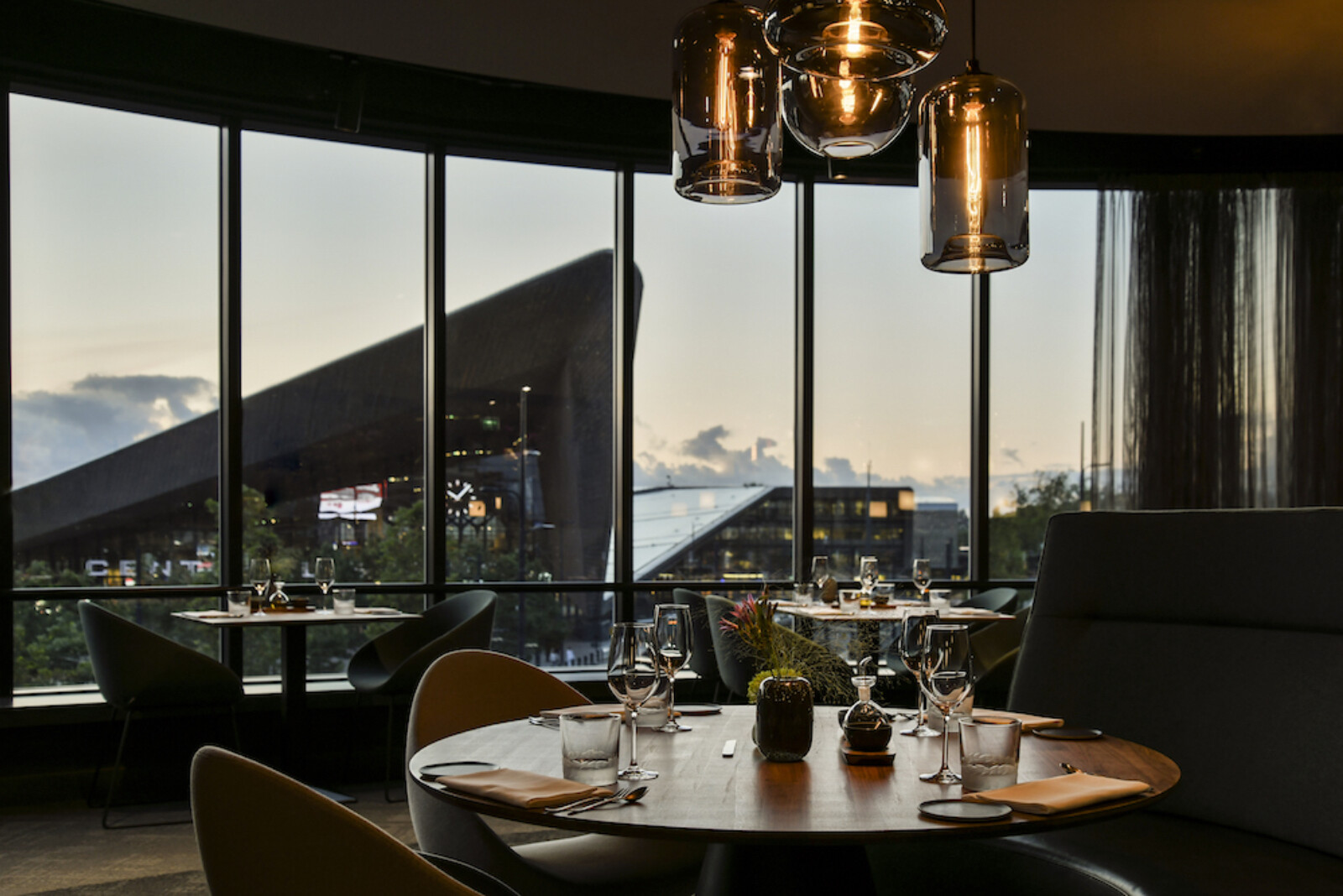 Teds
Eating delicious brunch dishes with an incredible view, that's what you can expect at Teds. Teds took over from Op Het Dak in the Schieblock in the summer of 2021. From this green roof you have a special view over the city.
The menu includes eggs prepared in various ways, such as the classic Eggs Benedict. Or if you prefer sweet breakfasts, you can order fluffy pancakes. An alcoholic snack? That's not a problem at all at Teds. A hungover Sunday brunch can't be without a mimosa!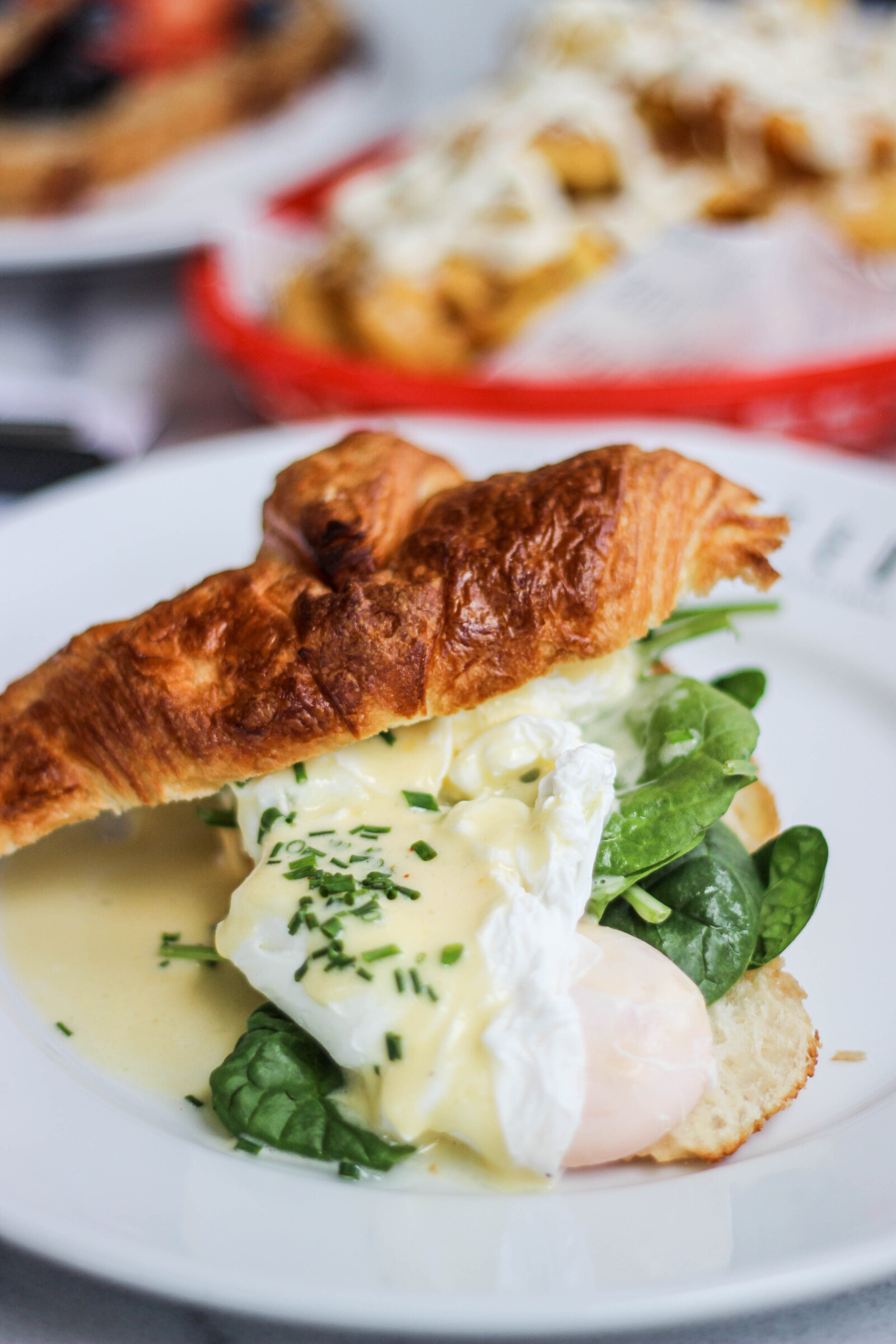 Prachtig
Restaurant Prachtig has a particularly special view. Directly located along the Maas, right under the Erasmus Bridge, you can view the red Willemsbrug, Kop van Zuid and of course the Erasmus Bridge as iconic highlights.
Here you can enjoy the view while indulging on an extensive lunch, dinner or a drink or two, such as a refreshing gin & tonic. If you want to have the full experience during your trip, travel to Prachtig with the water taxi.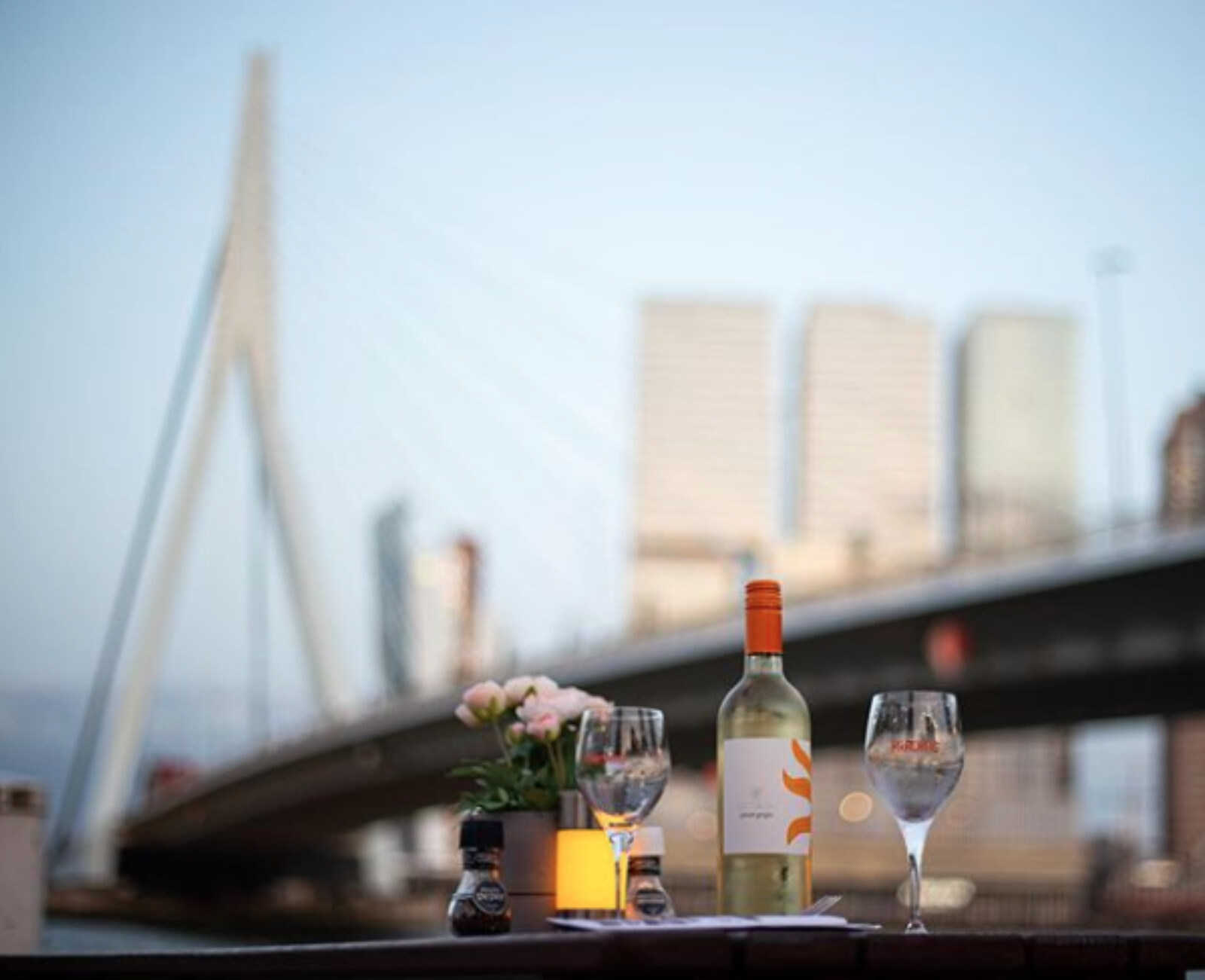 Comedy Club Haug
Not a fancy restaurant for an extensive dinner, but a cozy place with a great terrace. If you're not inside Comedy Club Haug to attend a hilarious show, you can enjoy a cocktail and an amazing view over the Maas on the sunny terrace. Perfect as a pre-show pre-party, or on a quiet Thursday afternoon.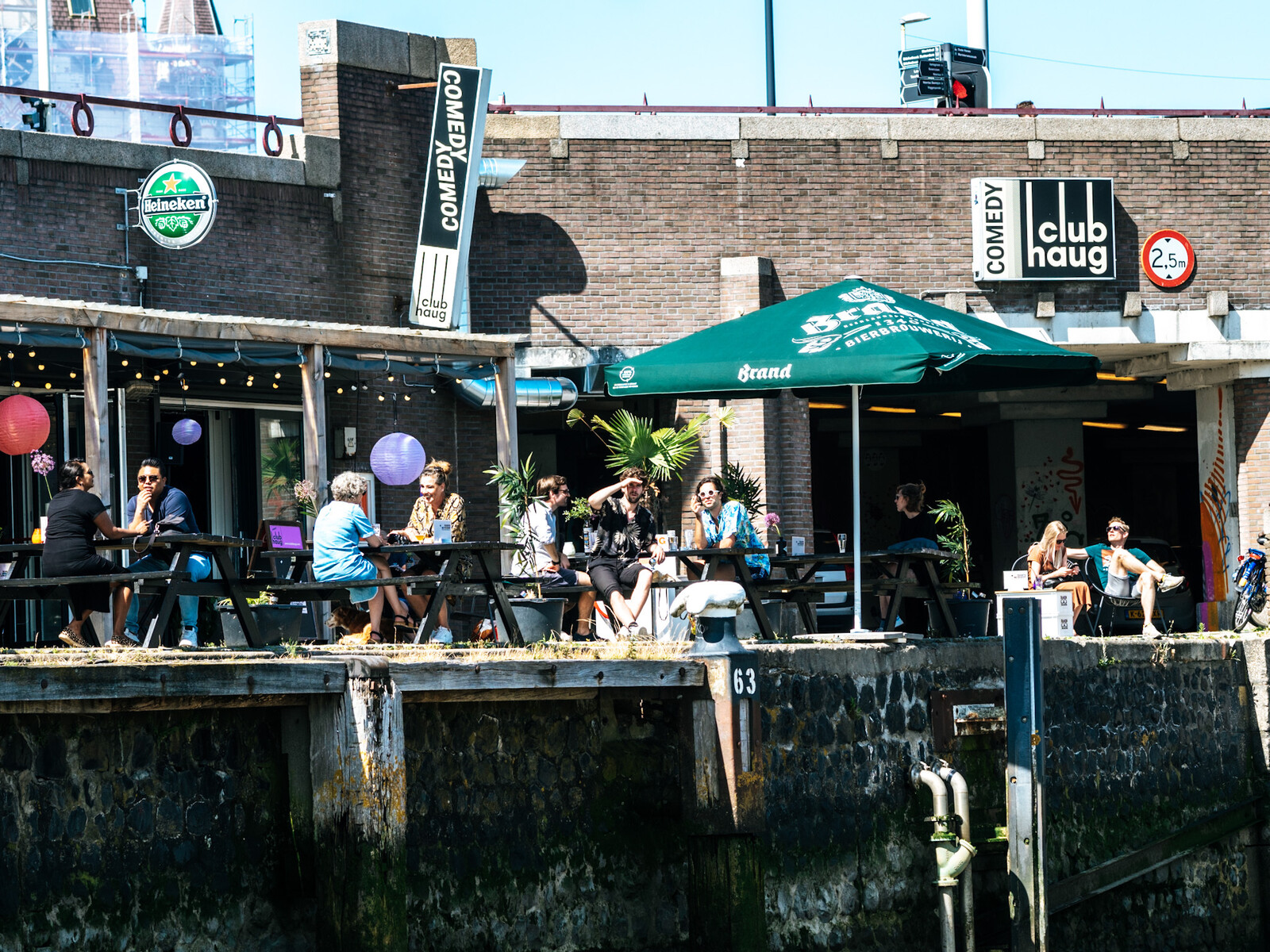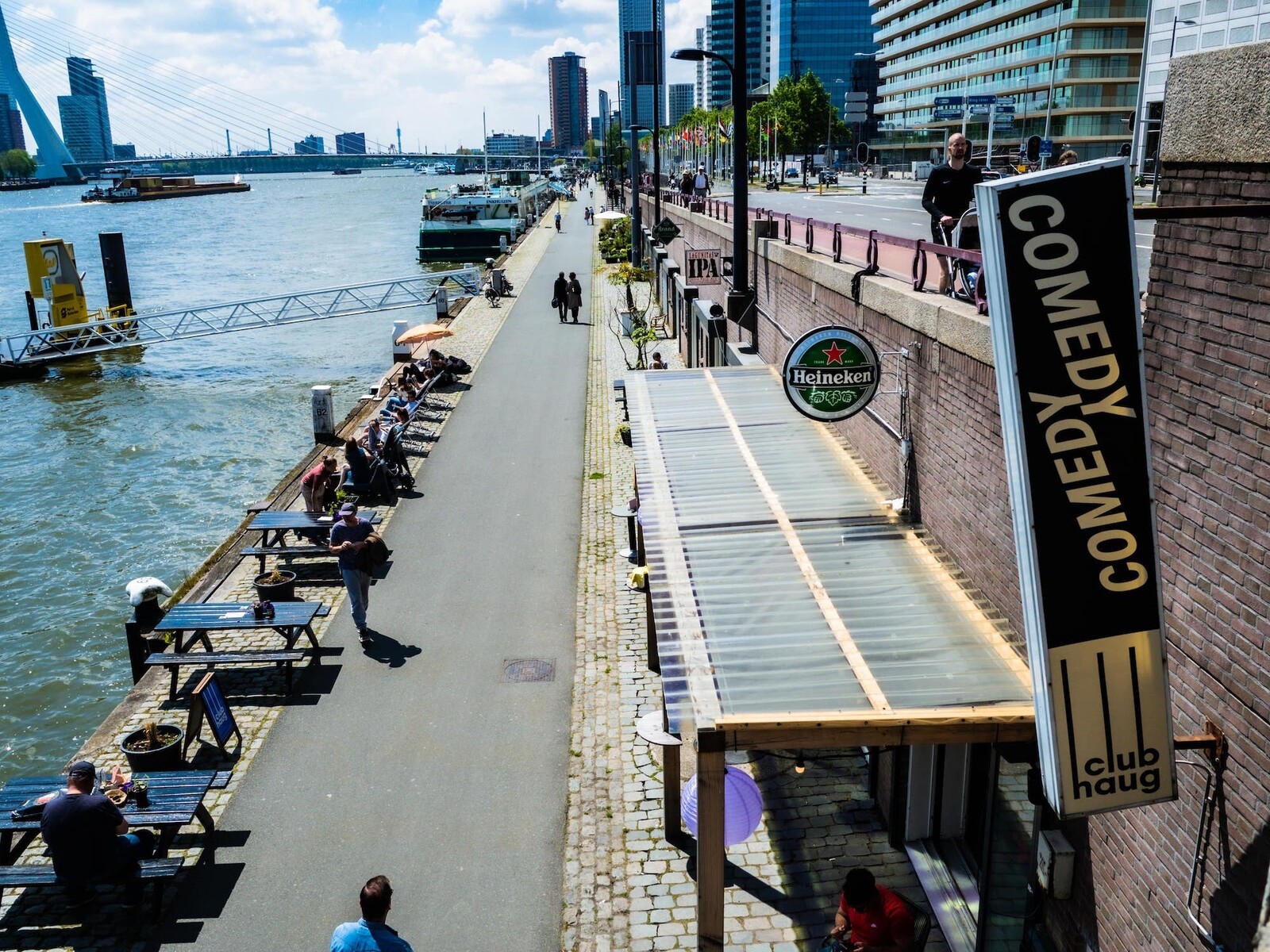 Gastrobar Elvy by nhow
For an amazing view we have to move upwards. And we've found the perfect place in the Rotterdam Building! In this modern gastrobar you eat delicious small dishes that you can combine or share, while overlooking the Maas. The perfect location for an unforgettable date or if you have something to celebrate.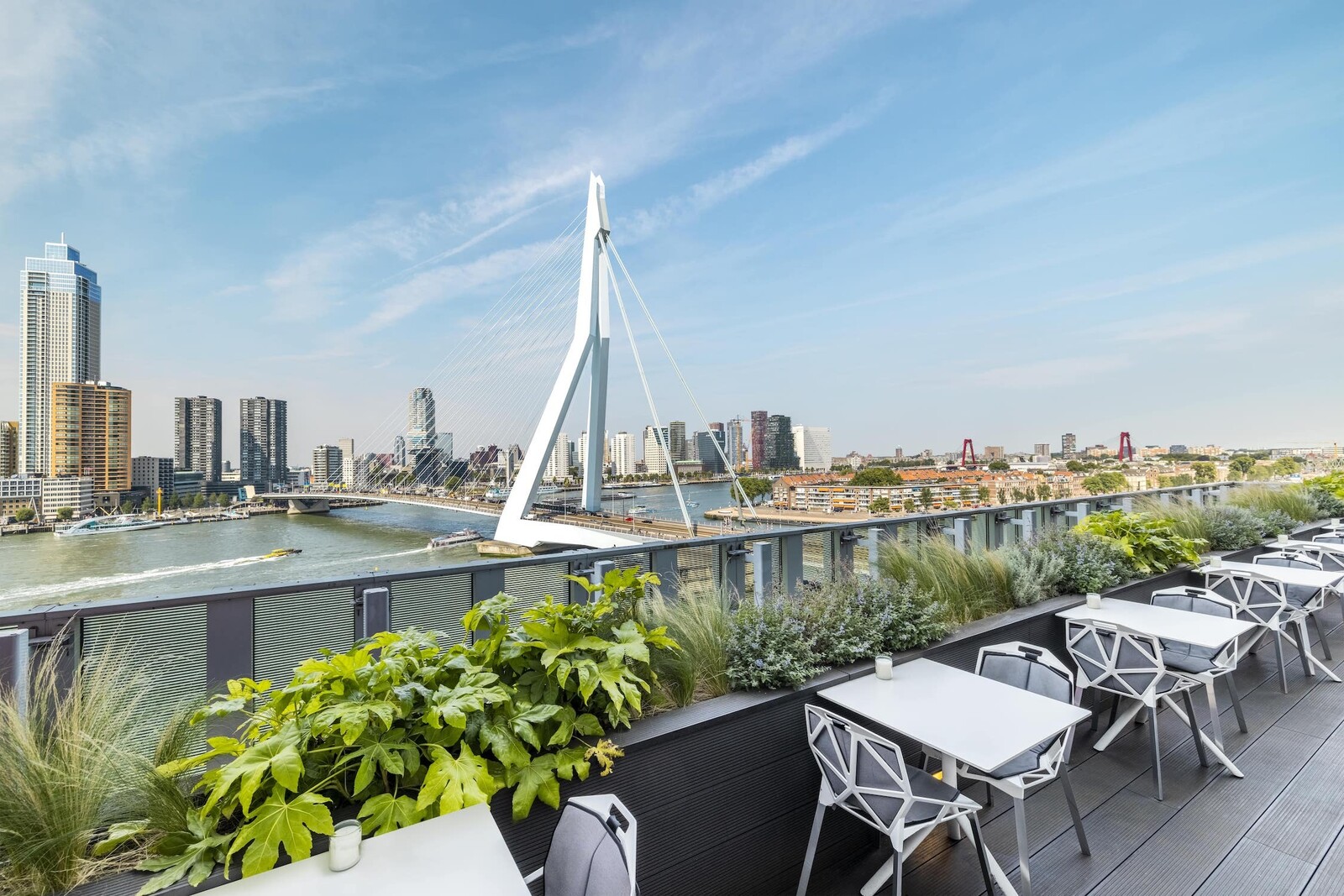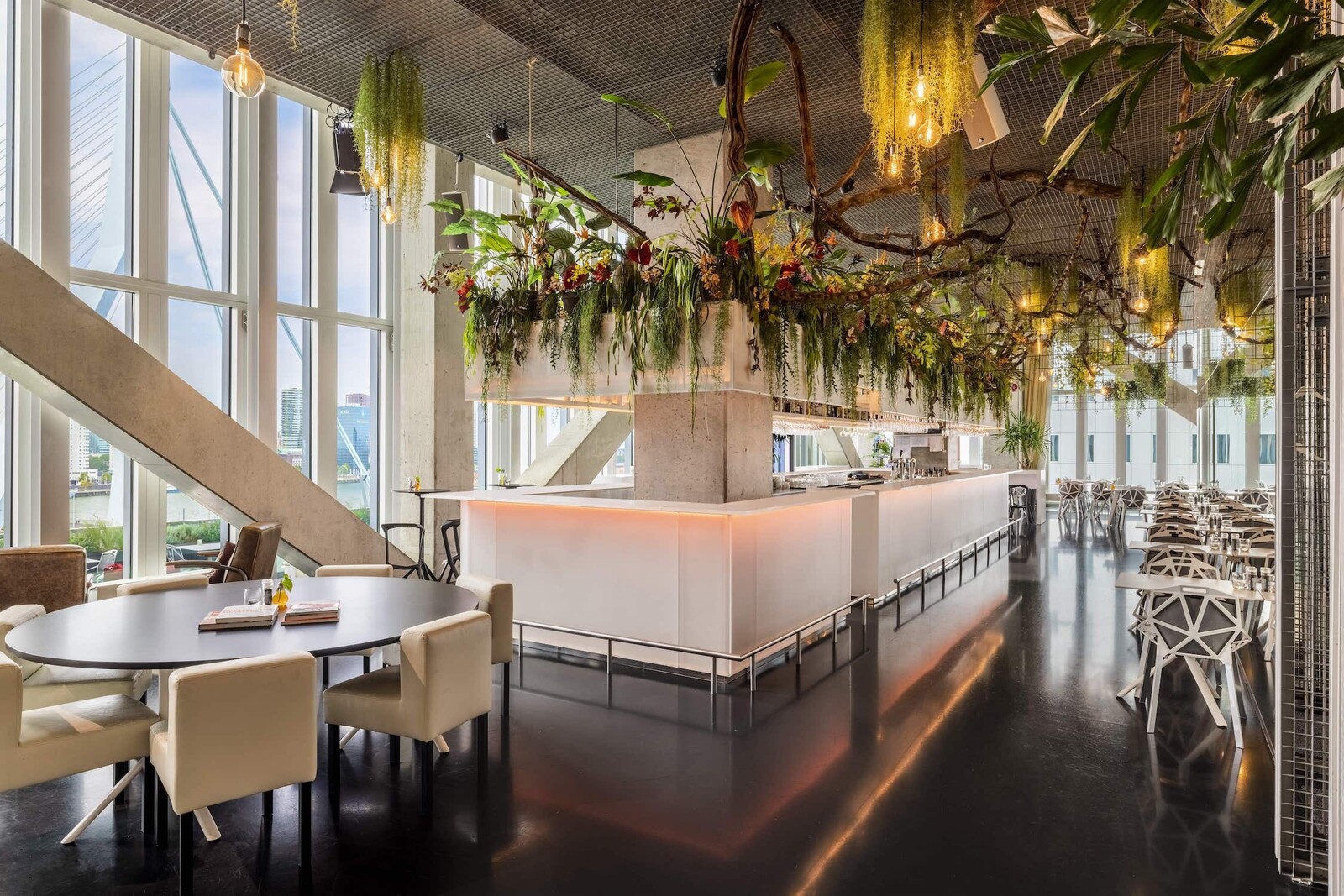 Aloha
From Prachtig, travel further up the Maasboulevard towards the Esch and eventually you will stumble upon an old (but familiar) swimming pool. Most Rotterdammers still have many memories of the great slides in Tropicana. This water paradise closed its doors permanently in 2010, but in its place we now have (among other things) the great restaurant Aloha!
Special appetizers such as Aloha's oyster mushroom 'bitterballen', fried dumplings with kimchi and smoked almond or shared dining dishes such as the BBQ Cauliflower and Sea Bass Tartaar; culinary delights abound in this restaurant.
And then of course what this article is all about: the view. From the old outdoor pool, which has been transformed into a terrace, you look out over the Maas and the two iconic Rotterdam bridges.
De Euromast
Of course we cannot forget the highest restaurant in Rotterdam: the Euromast. This 185 meter high tower is not only a real eye-catcher, it also offers space for a restaurant with a beautiful panoramic view.
In the restaurant of this watchtower you can enjoy brunch, lunch, high tea, high wine or dinner. Perfect for a special occasion, where you not only eat delicious food, but also be amazed by the sun that's setting over the city.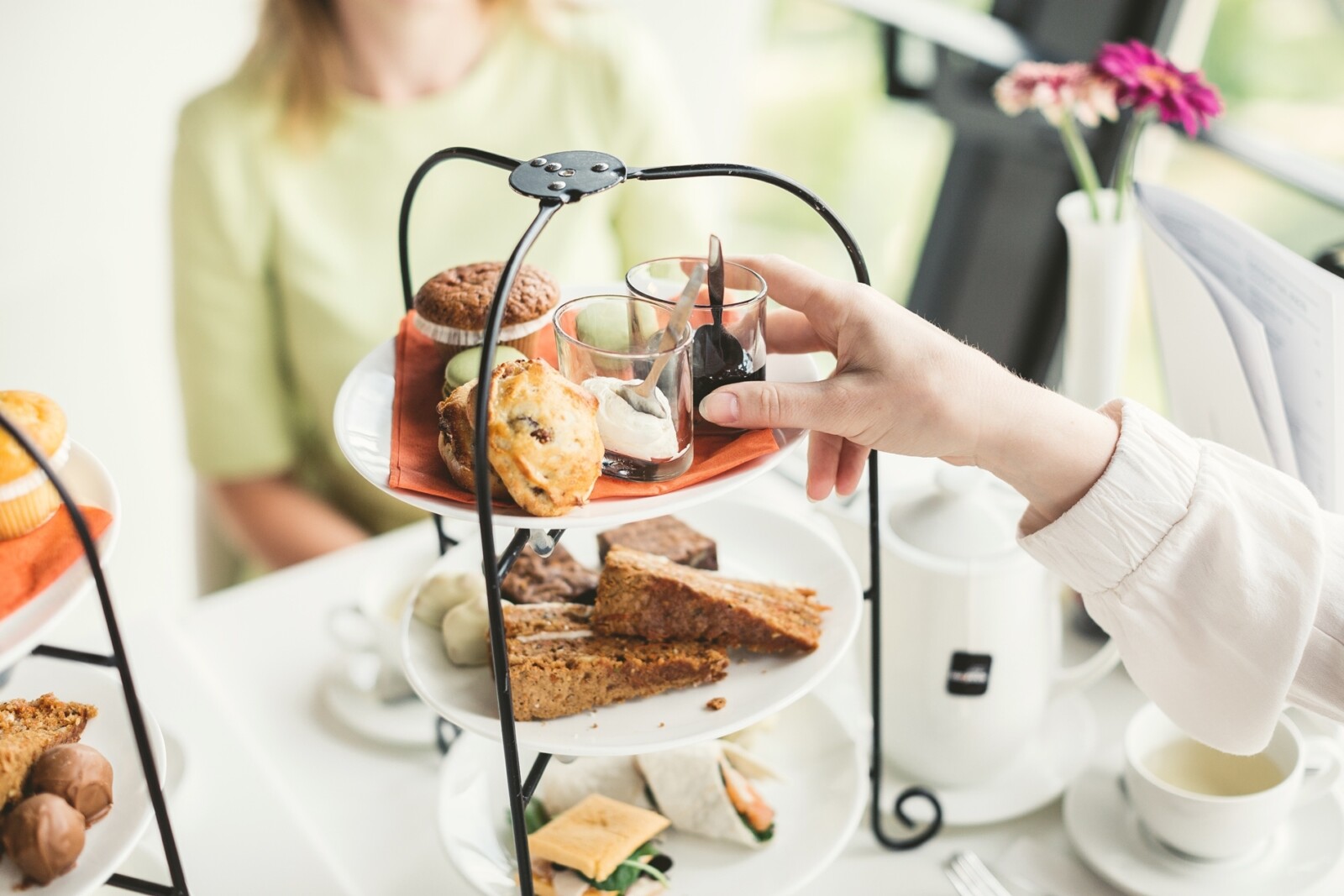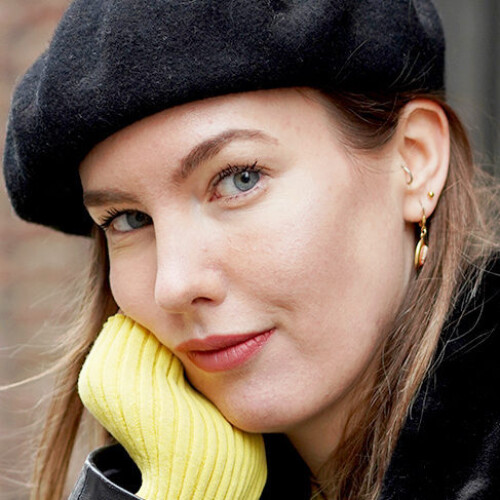 Written by Lisanne van Beurden
Frontrunner