Love is in the air
5x Date night in Rotterdam Centre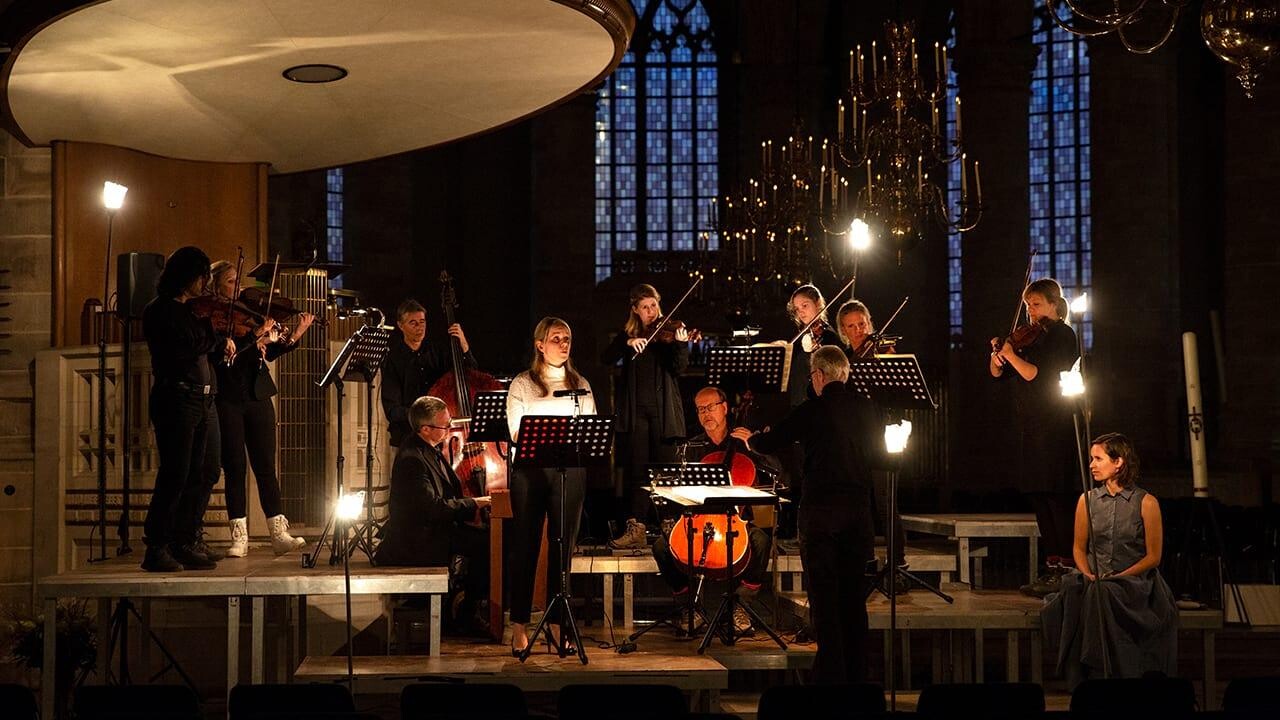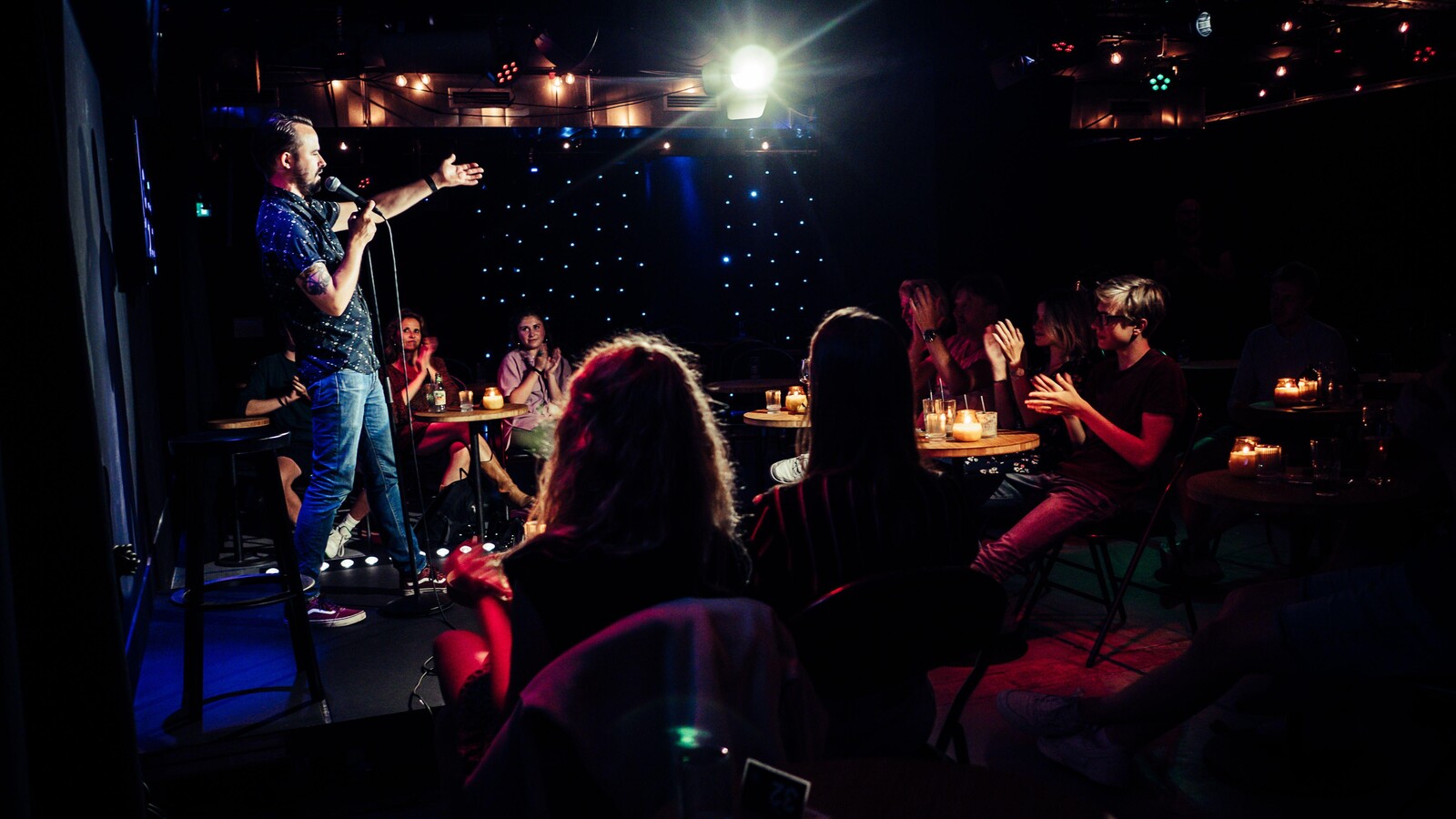 Looking for a nice date place in Rotterdam Centre? For example for a night out with your sweetheart? Or do you really want to impress that nice Tinder date? Then you can enjoy yourself in Rotterdam - even during the dark days. In addition to the many restaurants and bars, there is no shortage of culture and entertainment.
Are you getting overwhelmed because of all the possibilities? No worries, because as a Frontrunner I would like to tip you some of my favourite places for a date night in the city centre. A fun evening is guaranteed!
Comedy Club Haug
Humor is important, right? Because you want to be able to laugh with your date. Then a visit to a stand-up comedy club is the perfect spot to check whether that is the case! Even if you've been together for a while, a night of real laughter can be exactly what you need.

Comedy Club Haug is located on Boompjeskade, directly on the Maas. Every week there are (inter)national shows from Thursday to Sunday. From up-and-coming talents during open mic evenings, to big names doing a try-out, you'll see them all there.

A big plus is their table service. That means they just bring your drink to you during the show! That way you never have to worry about missing a good joke.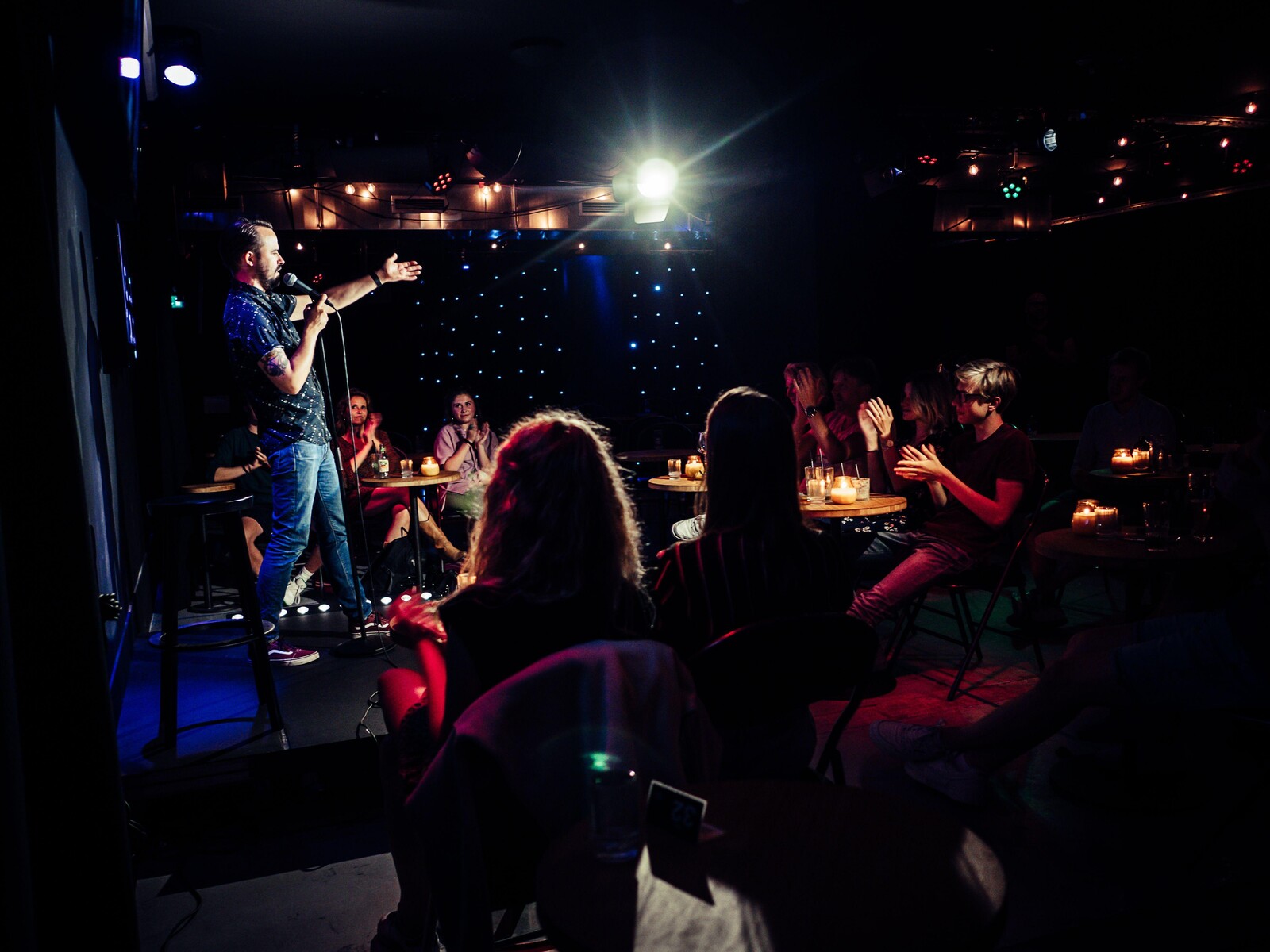 Cinerama
This date classic has to be on this list: going to a movie together. Maybe not ideal for a first date, but a great option if you've known someone for a while.

My favourite in Rotterdam Centre is the Cinerama Filmtheater, one of the oldest cinemas in the city. And actually not even because of the regular film offer, but because of their specials.

For example, Cinerama is home to the Wildlife Film Festival Rotterdam every autumn. The documentaries shown during the festival often consist of beautiful nature images, are nice and light and do not last too long. Perfect for a night out!

I like to stick around in the foyer after a movie, where you can often enjoy live music. Then the evening is really complete for me.

Extra tip: in the winter months you can also enjoy fairytale opera and ballet performances at Cinerama, which are streamed live from London's prestigious Royal Opera House - also super date-worthy!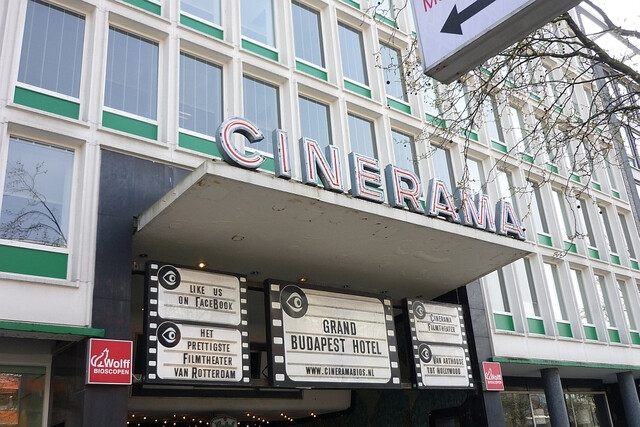 Poing-Arcade
More in the mood for a do-date? Then travel back in time for an evening of games. Poing-Arcade is located just 500 meters from Rotterdam Central Station (on the spot where BAR used to be).

As the name suggests, it's an arcade with all the classic games: Pandora's Box, Pacman, Dance Dance Revolution, Pong, Catch the light, Airhockey, and much more!

Personally, I need a drink (or five) for it, but you can possibly outdo each other with karaoke. So challenge each other and discover in a playful way if you have what it takes.

Need an extra challenge? Make it a bit more interesting. For example, that the person who loses buys a round or has to do some household chores at home. In the unlikely event that you lose, head up! After all, it's just a game.

Poing-Arcade is open Wednesday through Sunday from 2 pm to 2 am. Since you can also eat and drink there, you can easily spend a whole evening there.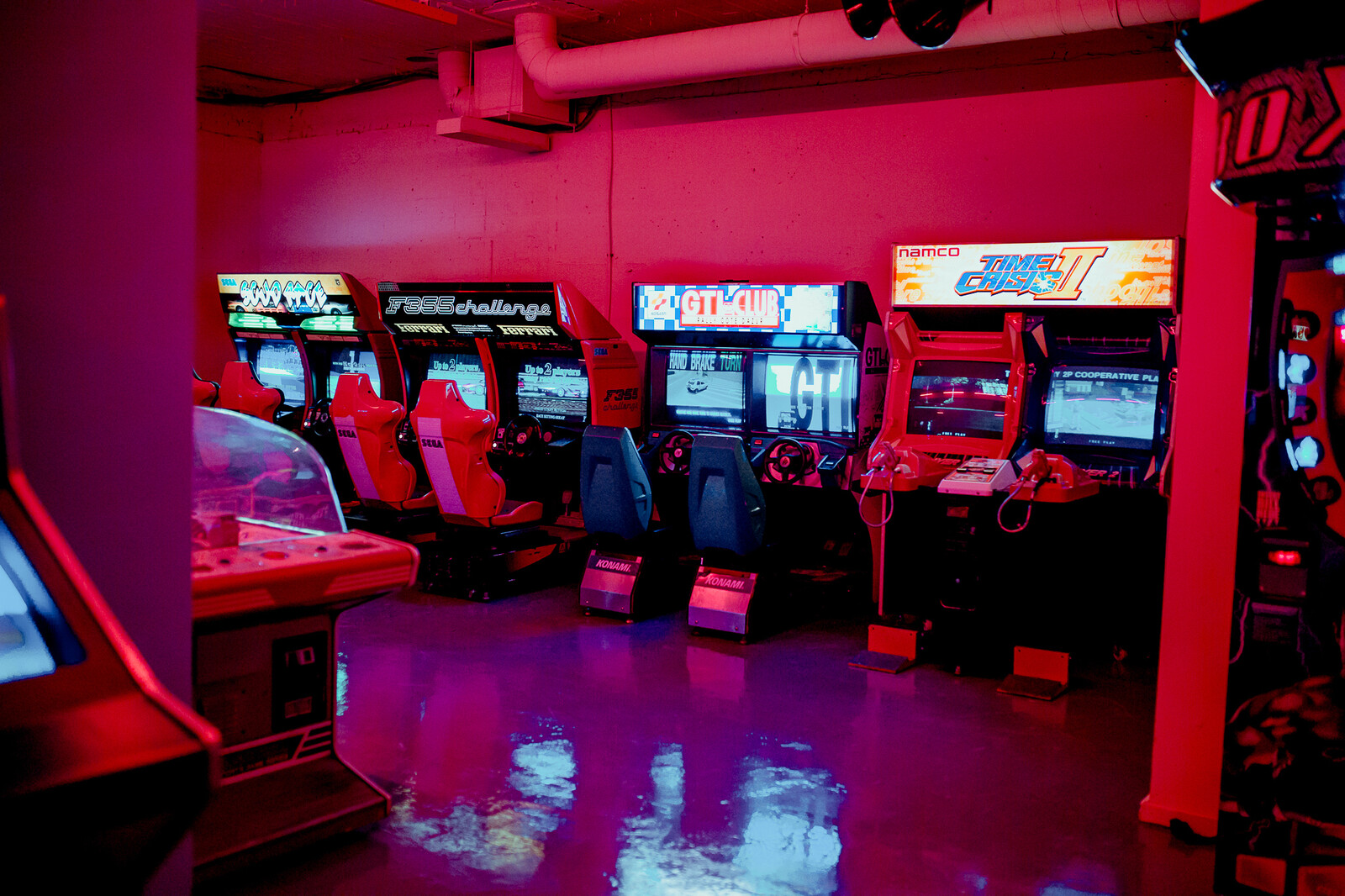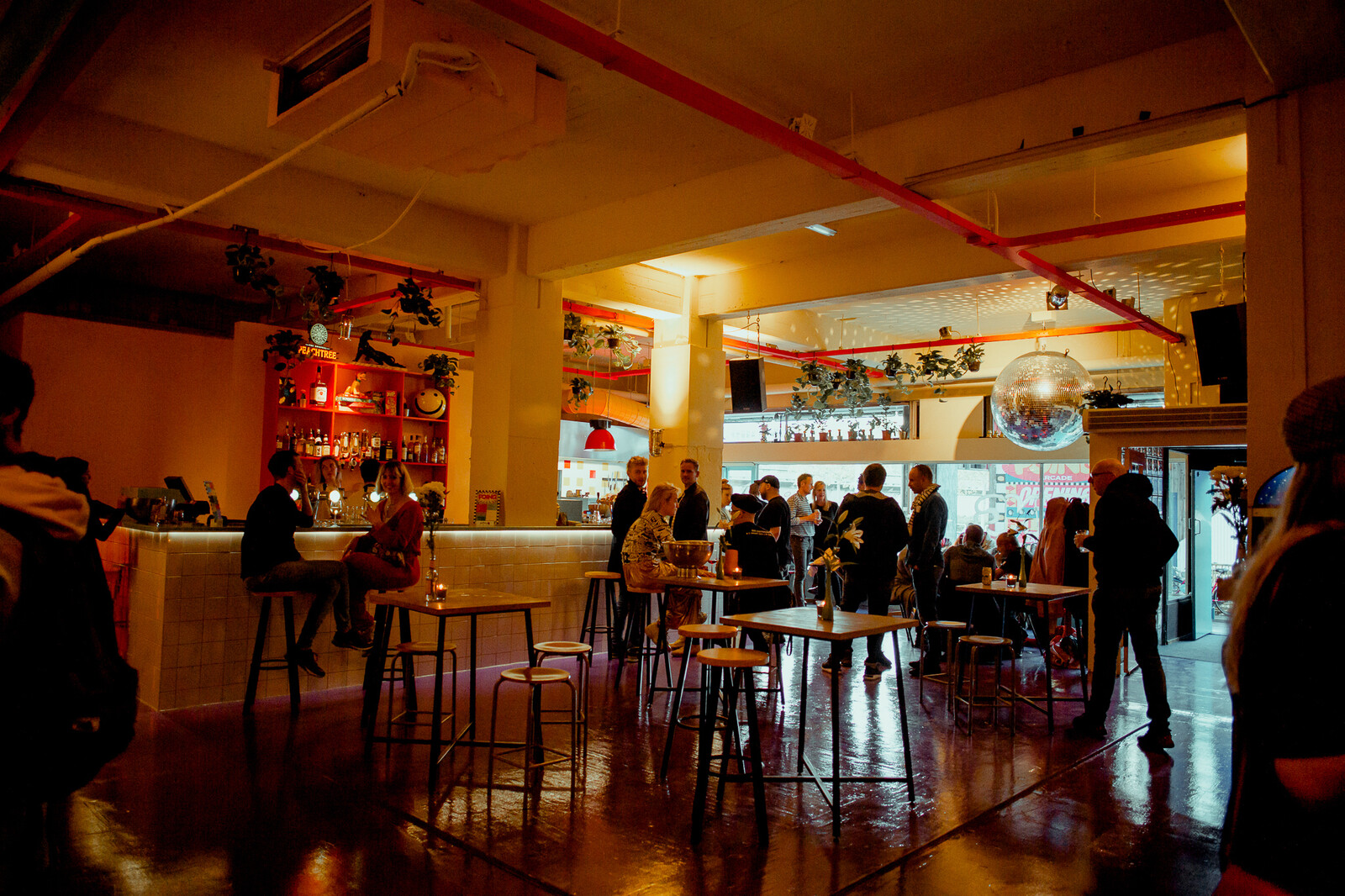 Laurenskerk
"Take me to church" as the singer Hozier sings in his hit song of the same name. Because you don't expect it, but the Laurenskerk is a great date location in Rotterdam Centre.

And I don't mean Sunday mass of course (it is possible, to each their own). Events are regularly organized in the Laurenskerk, such as dance parties and concerts.

I recently discovered Domestica Rotterdam myself and I am a fan. This unusual ensemble consists of members of the Rotterdam Philharmonic Orchestra and regularly performs in the Laurenskerk.

"Classic!?" Yes, but trust me, this is a magical experience even for non-connoisseurs (like me).

The opera repertoire is treated in an intimate atmosphere. The combination of the vocals, acoustics, location and the strings makes the whole a stimulation for your senses. It will certainly be a night to remember!

You can find when the next performance is on the website of both the Laurenskerk and Domestica Rotterdam.
'The opera repertoire is treated in an intimate atmosphere. The combination of the vocals, acoustics, location and the strings makes the whole a stimulation for your senses.'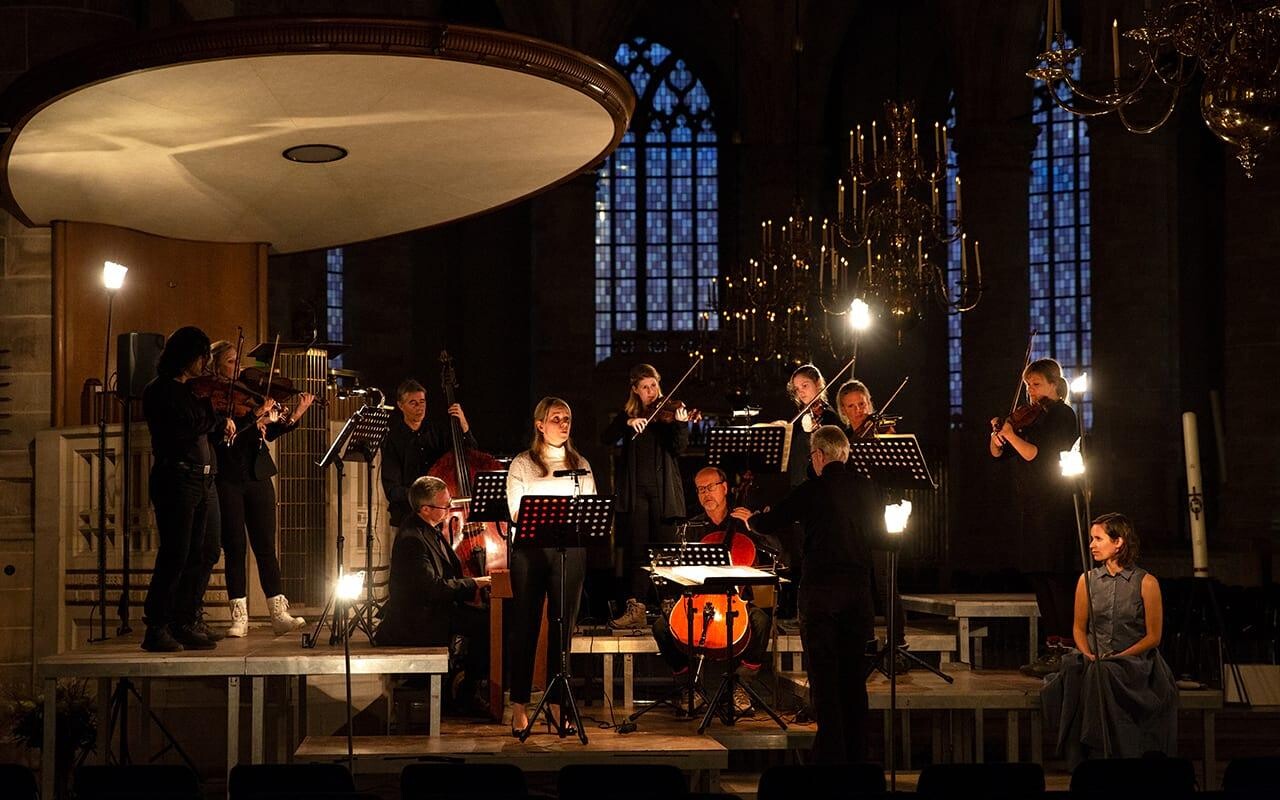 De Doelen
"They only have classical concerts in De Doelen, don't they?" Well, you've come to the right place for jazz, pop and even dance performances.

My personal favourite for a date night? Those are the film screenings with live music. While the film is projected on a screen, an orchestra brings the film music to life. Trust me, you experience the film so much more intensively!

From Harry Potter and Lord of the Rings to even Love Actually and National Geographic - different types of films have already been in theatre. Check their website to see when the next one is!

After the performance you can have a nice chat with a drink in Stadsbrasserie Rotterdam, which is located in De Doelen. A good end to a date night full of impressions.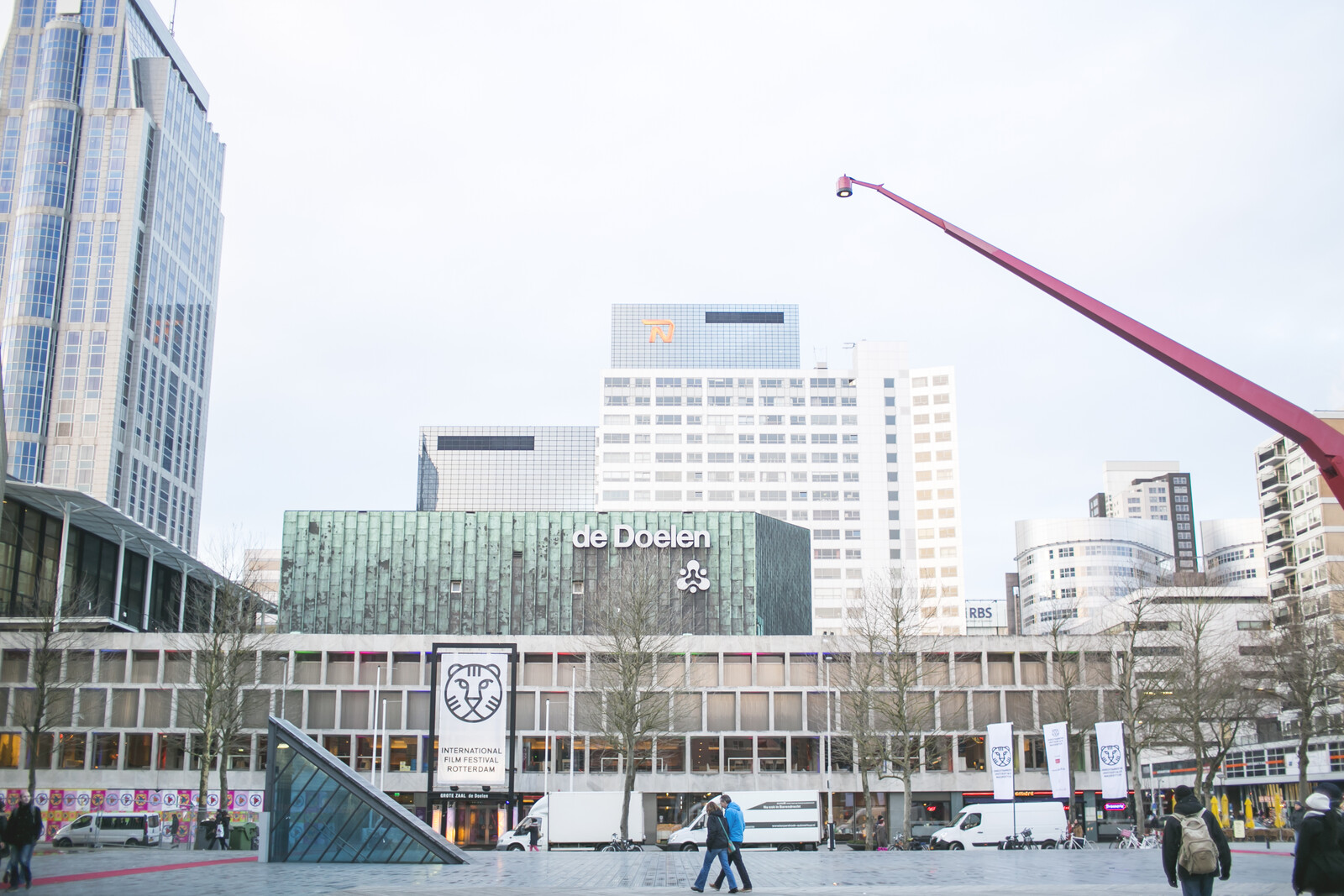 That were my top five suggestions for a date night in the centre of Rotterdam. It's of personal preference of course, but maybe you can get inspiration from it! There is also so much to experience in the city. Hopefully I was able to help you on your way and you get to plan a lovely night out soon.

Do you want to combine your special evening with a romantic dinner? Then take a look at the food blogs of my fellow frontrunners under the Food & Drinks section. This will complete your date night.