An icon
Visit the Markthal in Rotterdam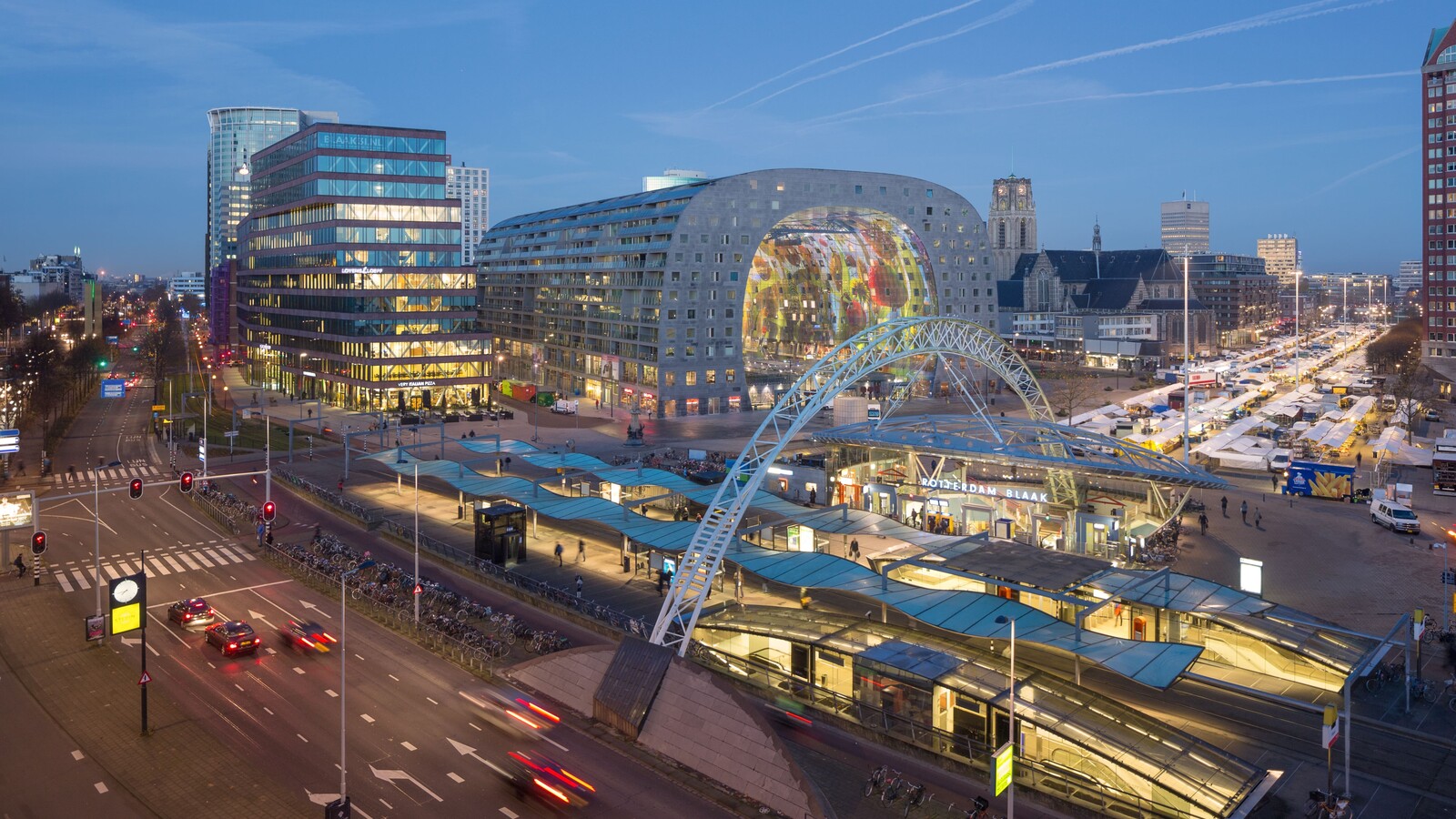 One of the most iconic buildings in Rotterdam has to be the Markthal. The design is unique, the homes are beautiful and the restaurants are delicious.
The building is an impressive work of art, if you ask us. This architectural gem is therefore a must-see when you visit Rotterdam. Want to know more? Read all about the Markthal in Rotterdam below.

Architectural gem
The Markthal is located in the heart of Rotterdam, close to other iconic buildings such as the Laurenskerk and the Cube Houses. The building, designed by Dutch architectural firm MVRDV, is a horseshoe-shaped structure covered with a massive glass facade. The entire building is more than 40 meters high and spans no less than 120 meters.
Besides the interesting exterior, the inside of the Markthal also offers some remarkable things. For example, the inside of the Markthal has an area of more than 12,000 square meters and is decorated with a huge mural that spans the entire ceiling. The artwork is called the "Horn of Plenty" and contains bright, colourful images of fruits and vegetables, among other things.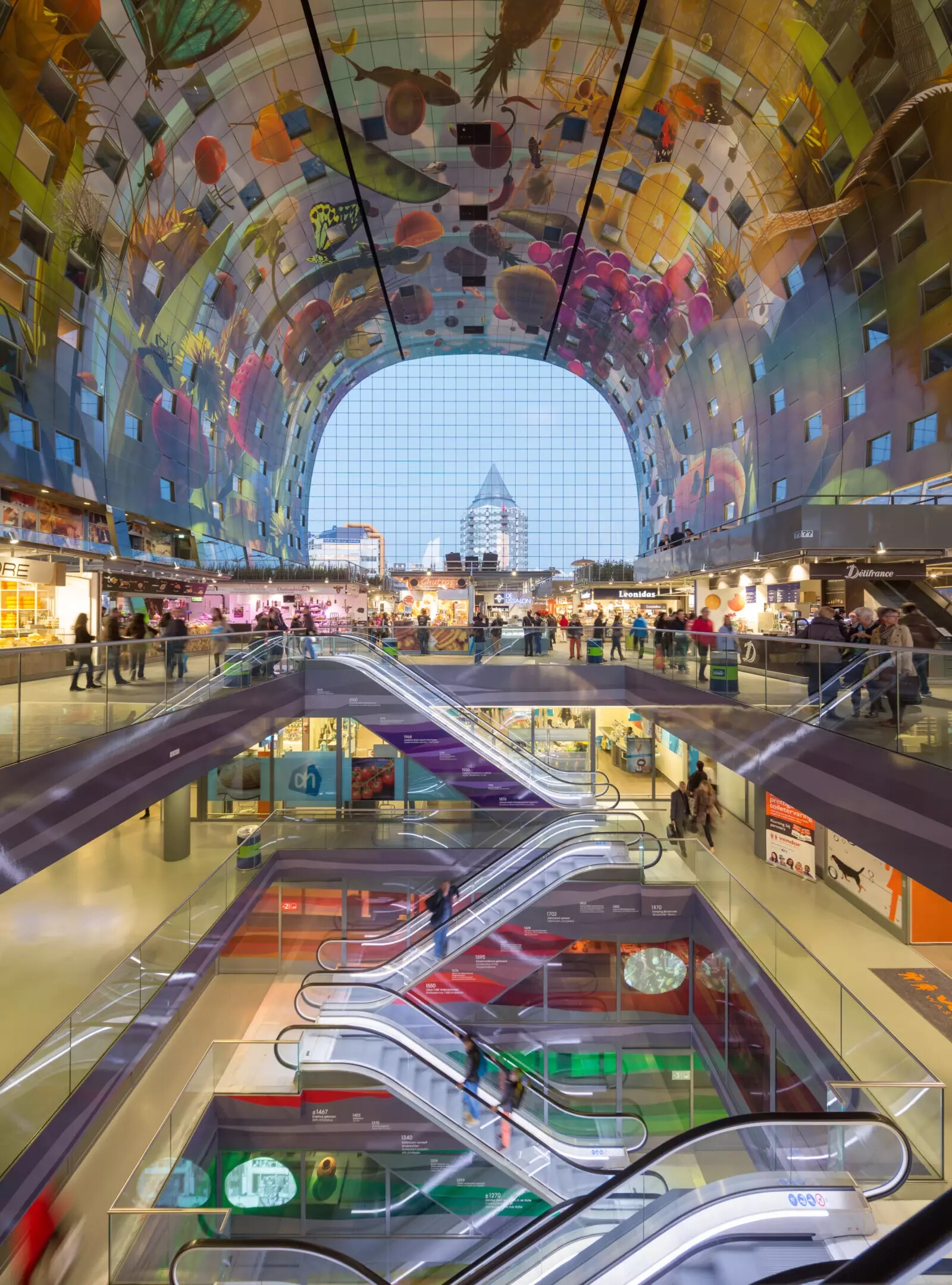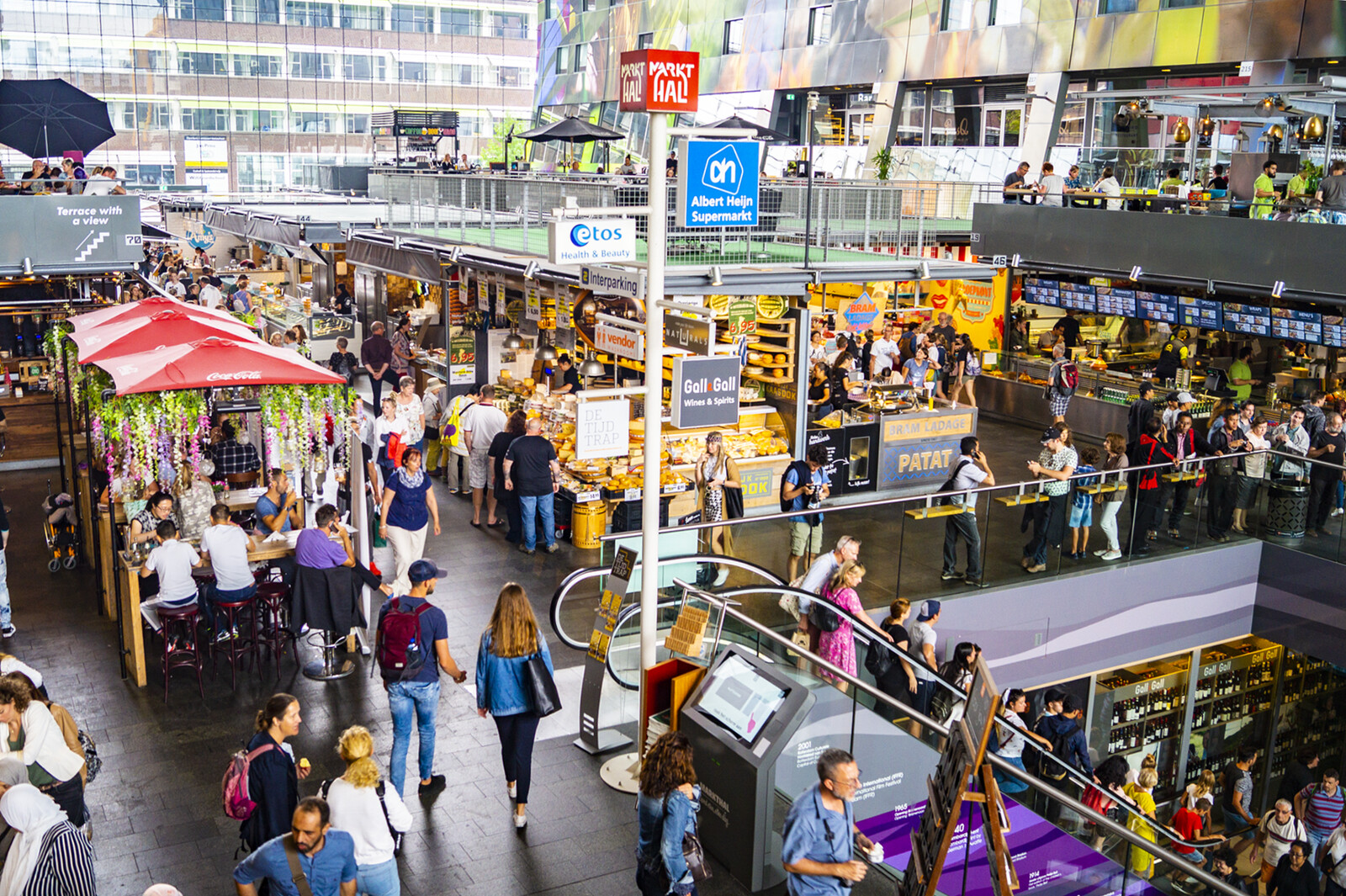 Streetfood and restaurants in de Martkhal
For foodies, the Markthal is a place in Rotterdam that you should not miss. The various 'stalls' offer worldly flavours and unique dishes. For example, join 21 Pinchos for delicious tapas, snack on a tasty dumpling from Uncle Wang, taste the Dutch croquette at Het Kroket Loket or eat a delicious warm stroopwafel at Goudstroop. With dozens of food stalls you will be entertained for quite a while.
In addition to street food, the Markthal also has a number of restaurants where you can sit down and relax. Eat sushi at the well-known Sumo, satisfy your fast food cravings at TGIF's or enjoy a warming bowl of ramen at Takumi.
Want to know more about all the delicacies that can be found there? Read our article about comfort food in the Markthal.