The sky is the limit
Great rooftop bars in Rotterdam Centre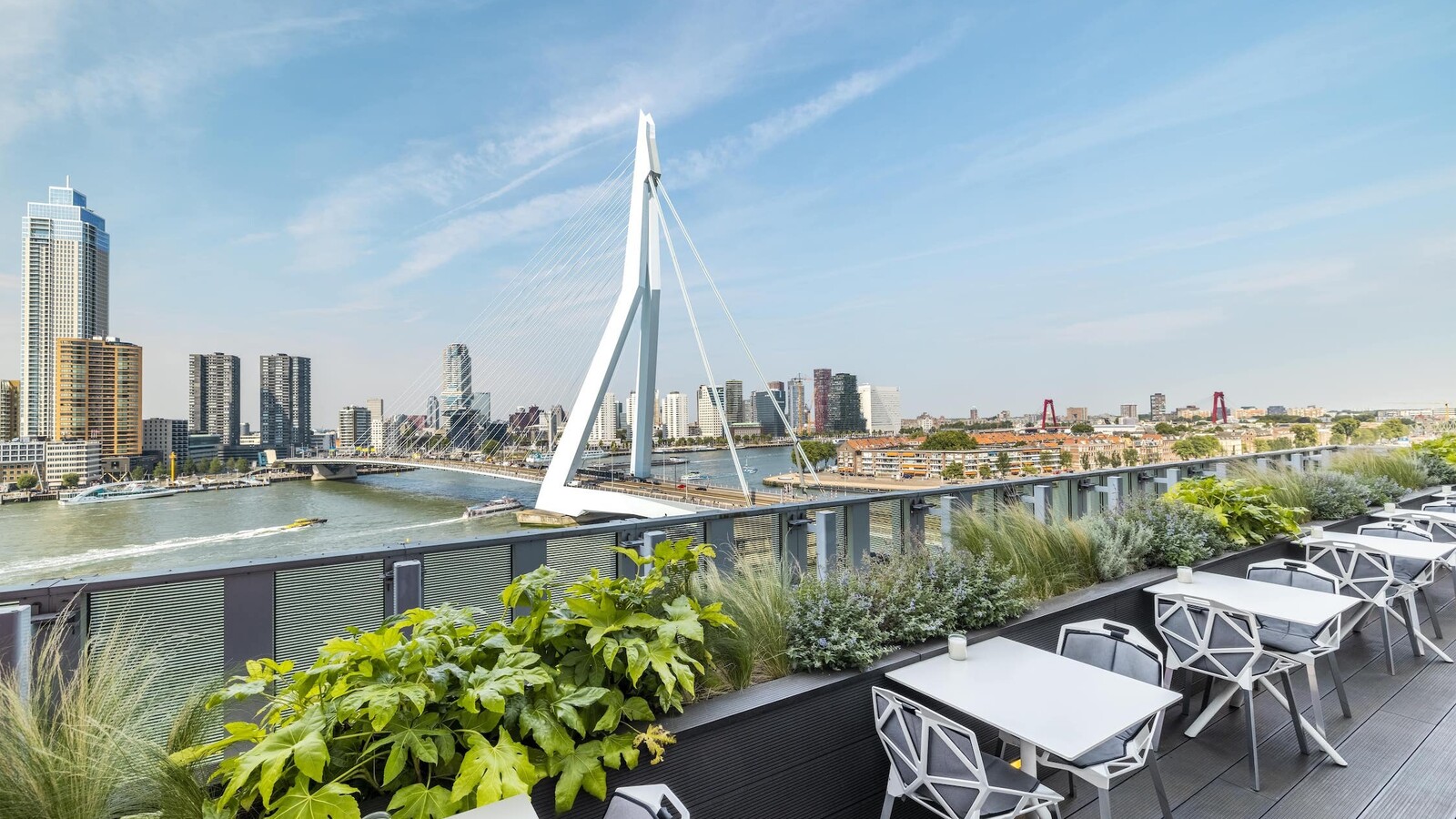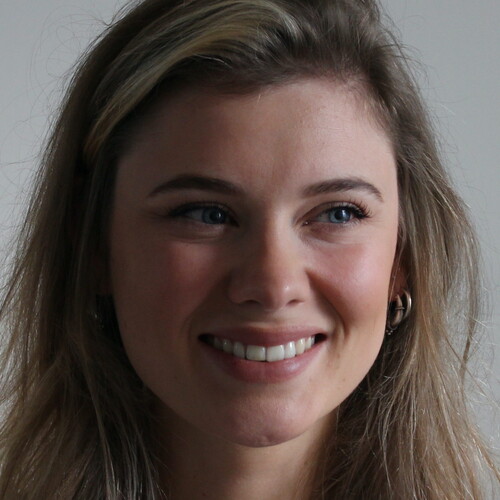 Written by Mathilde Simon
August 28, 2023
Frontrunner
Looking for a nice rooftop bar in Rotterdam? In Rotterdam we have plenty of places where you can enjoy a fantastic view while enjoying a drink or two.
Watch the people and traffic of the city go by and admire the city's impressive icons, while you've secured yourself a nice spot and a Gin & Tonic.
Elvy at Nhow
For an amazing view we have to go to a particularly beautiful part of Rotterdam: the Kop van Zuid. Here you will find the well-known hotel chain Nhow, which has given their restaurant Elvy a very nice location in the hotel.
In this modern gastrobar you can eat delicious food and drink refreshing drinks. All this while overlooking the Maas and the Erasmus Bridge. The perfect location for an unforgettable date or if you have something to celebrate, for example.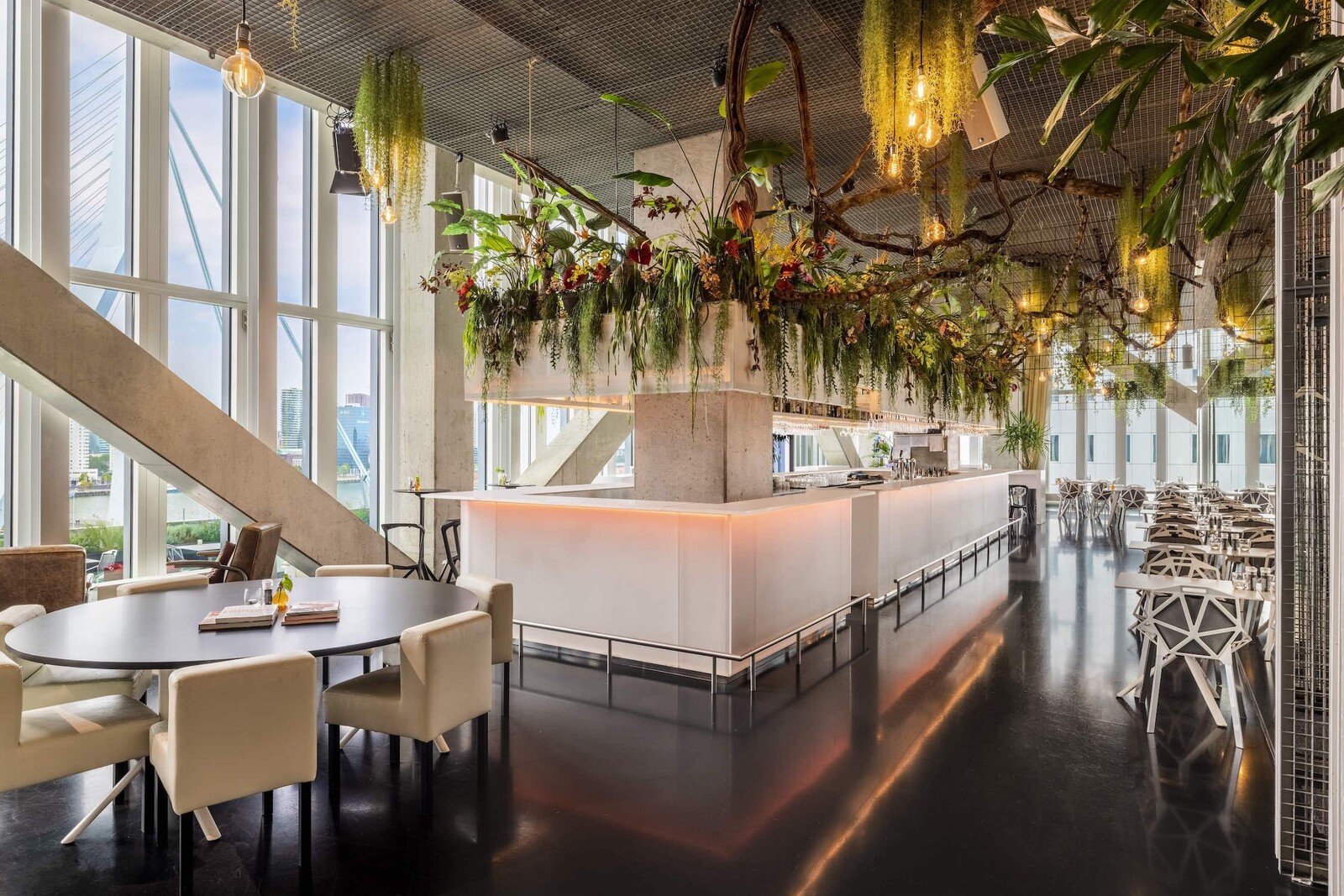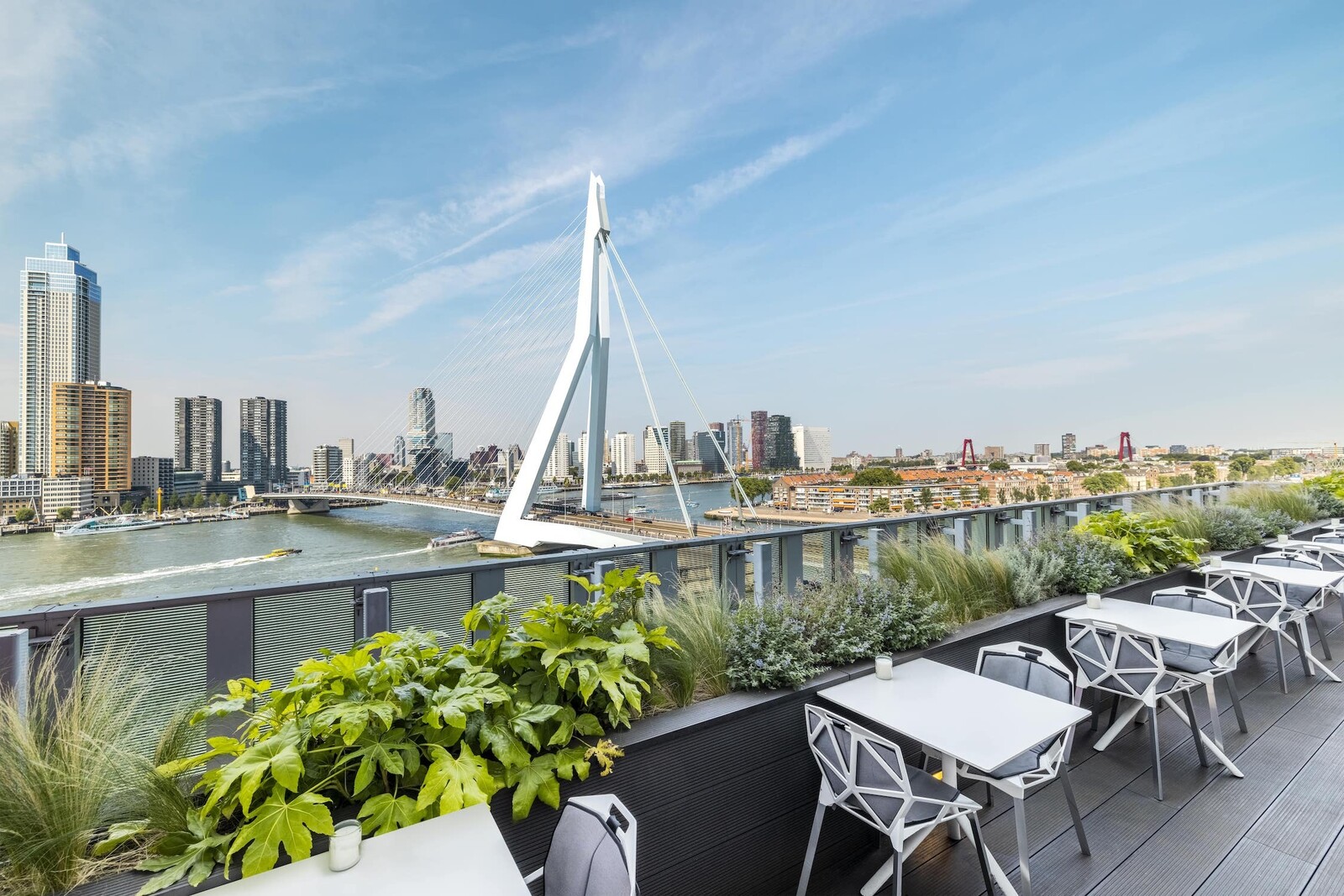 Fontein Rooftop
The Fontein restaurant is named after the well-known Hofplein fountain, which is also part of the beautiful view. Before you sit down at the table, you can enjoy a drink at the rooftop bar, where you witness a 360-degree view of Rotterdam Centre. Once at the table you still have a beautiful view of course, thanks to the large windows. Have you finished your plate and are you waiting for the next course? Then you are of course also free to walk up to the roof terrace and watch the sunset.
Ted's All Day Brunch
For a nice brunch, lunch or a refreshing drink, go to Ted's. A place to enjoy the sun, while you are surrounded by plants, flowers and pleasant people. Ted's is located on the green DakAkker, which makes the view of the city extra beautiful.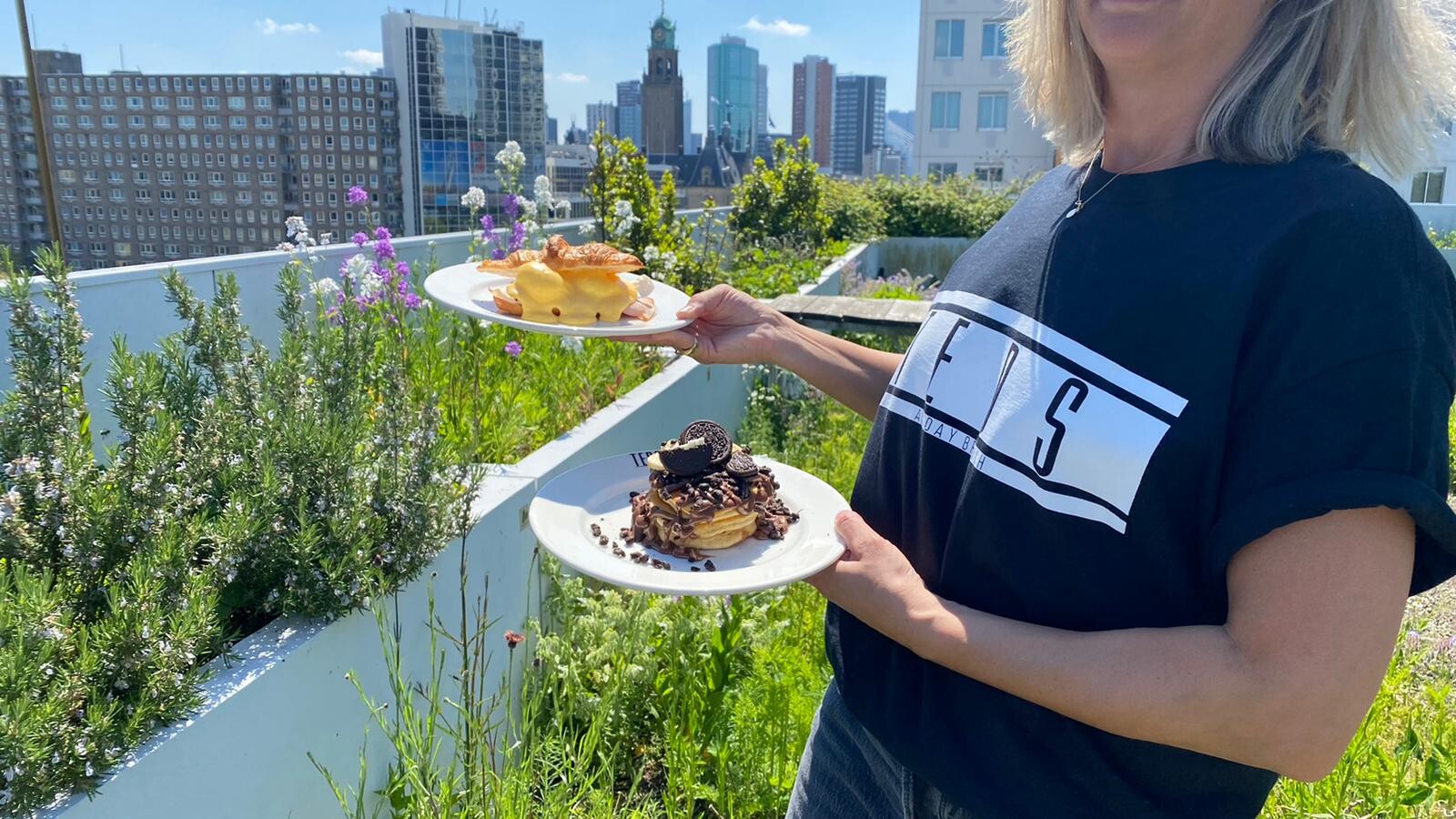 The Rooftop at GHG
Until the end of December 2023, Rotterdam will have a rooftop bar thanks to the GHG. Where the Suicide Club used to be, The Rooftop at GHG is now where you eat, drink and play fun games. Arcade games, foosball and a life-size maze await you. You can of course conclude this active outing with a drink on the breathtaking roof terrace.
You can discover more about the hotspots in the Groot Handelsgebouw via the button below!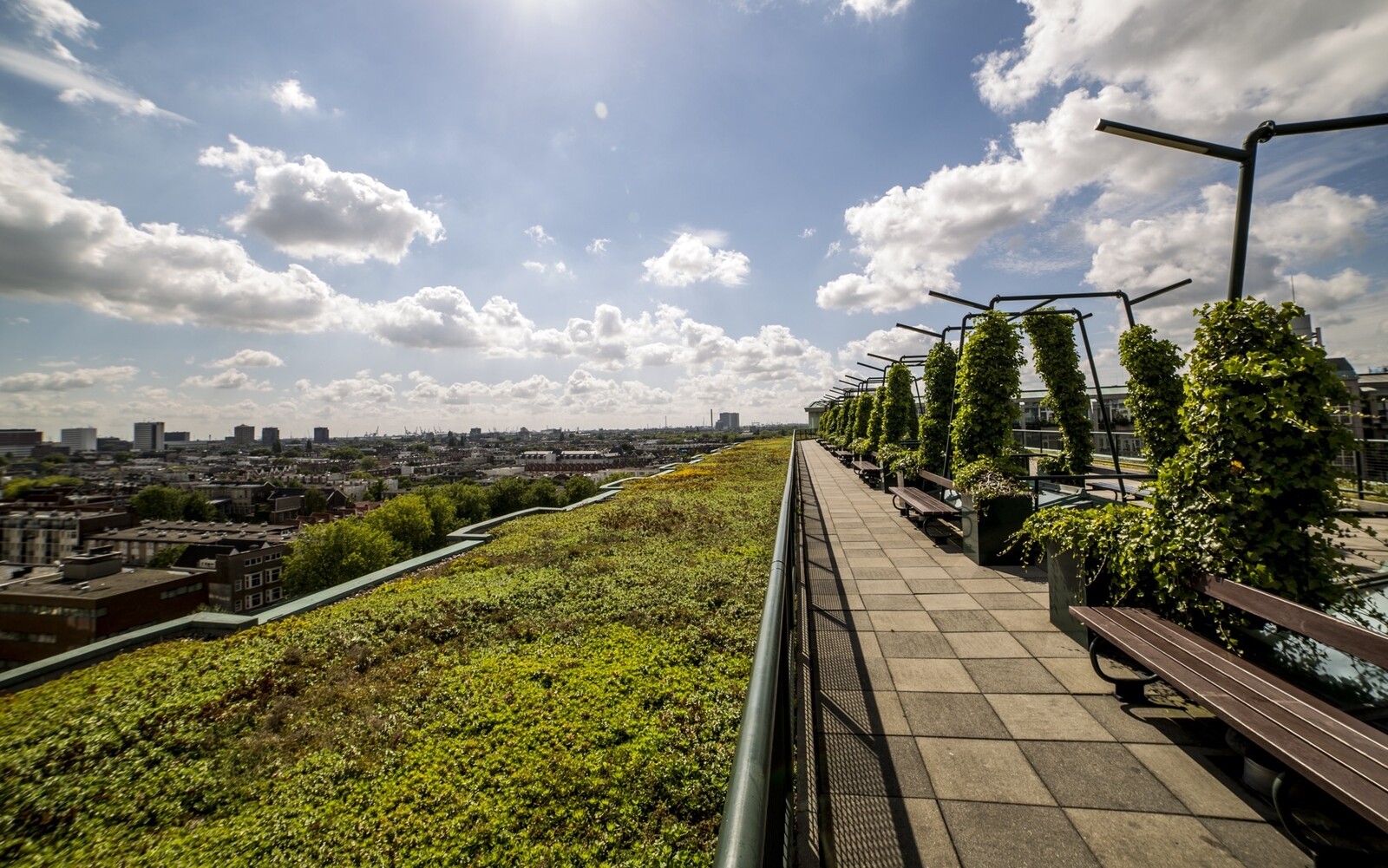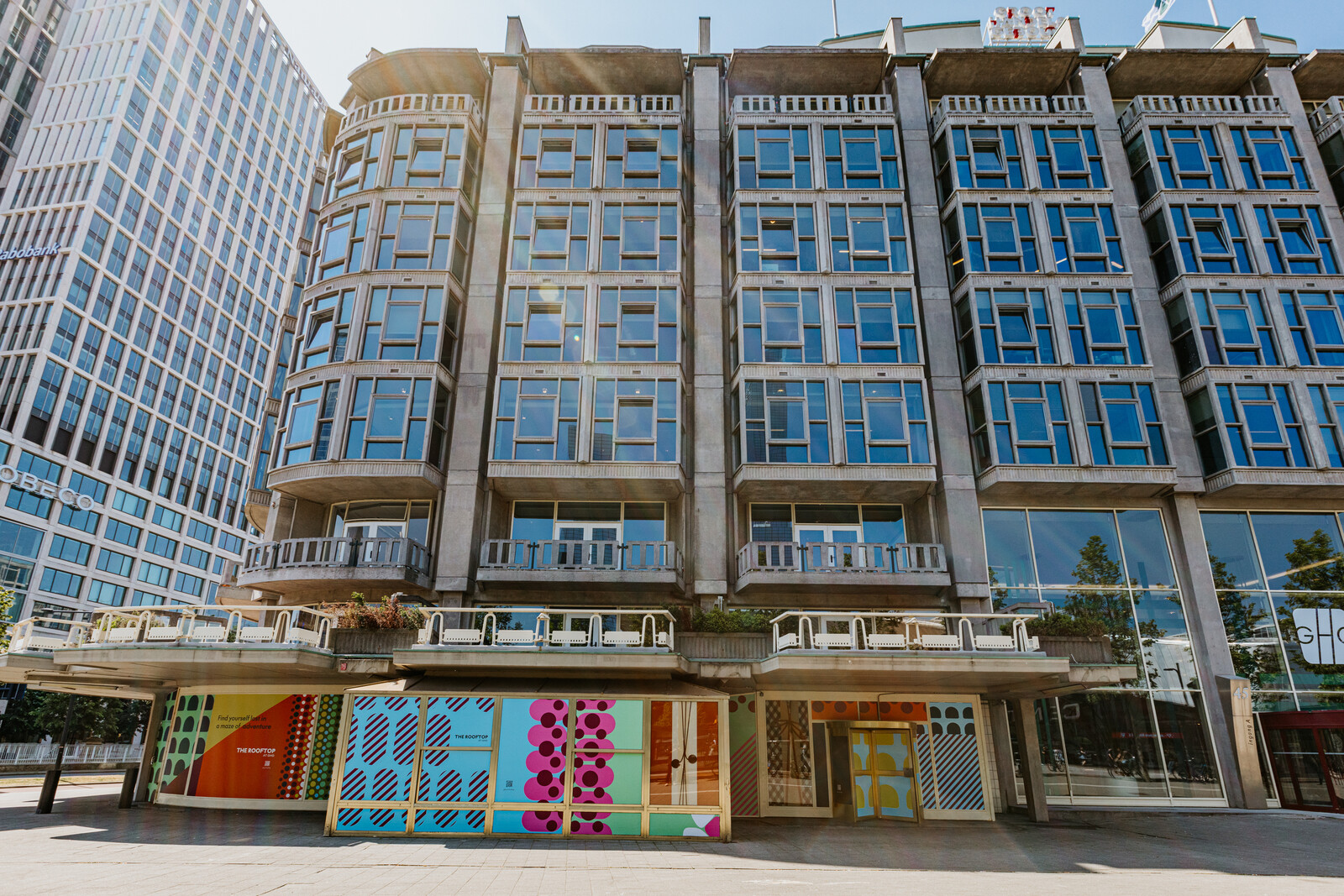 Bistrobar Binnenrotte
Did you know that the Central Library of Rotterdam has a very nice roof terrace? And which also offers a fantastic view? On the ground floor you enter the Bistrobar and take the stairs to the first floor. Here you will find a spacious terrace with an impressive view over the Binnenrotte. Including the Markthal of course! A beautiful backdrop to end the week with a beer in your hand and the sun on your face.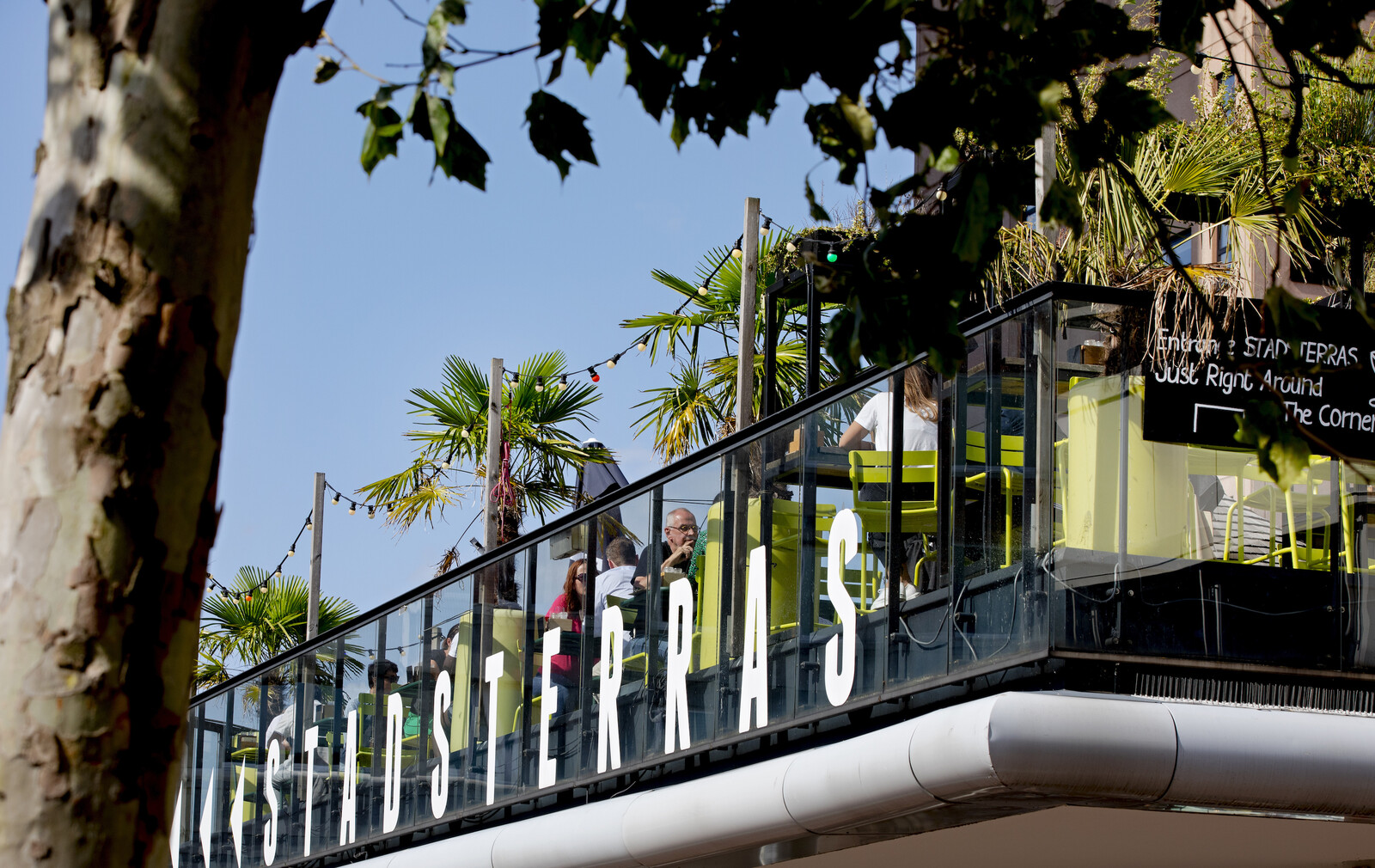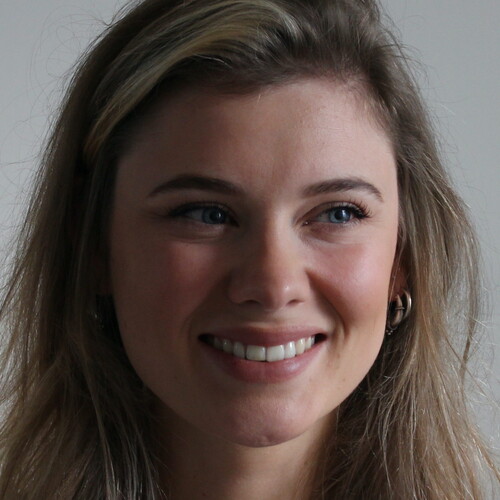 Written by Mathilde Simon
August 28, 2023
Frontrunner