Enjoy!
Hot ramen in Rotterdam Centre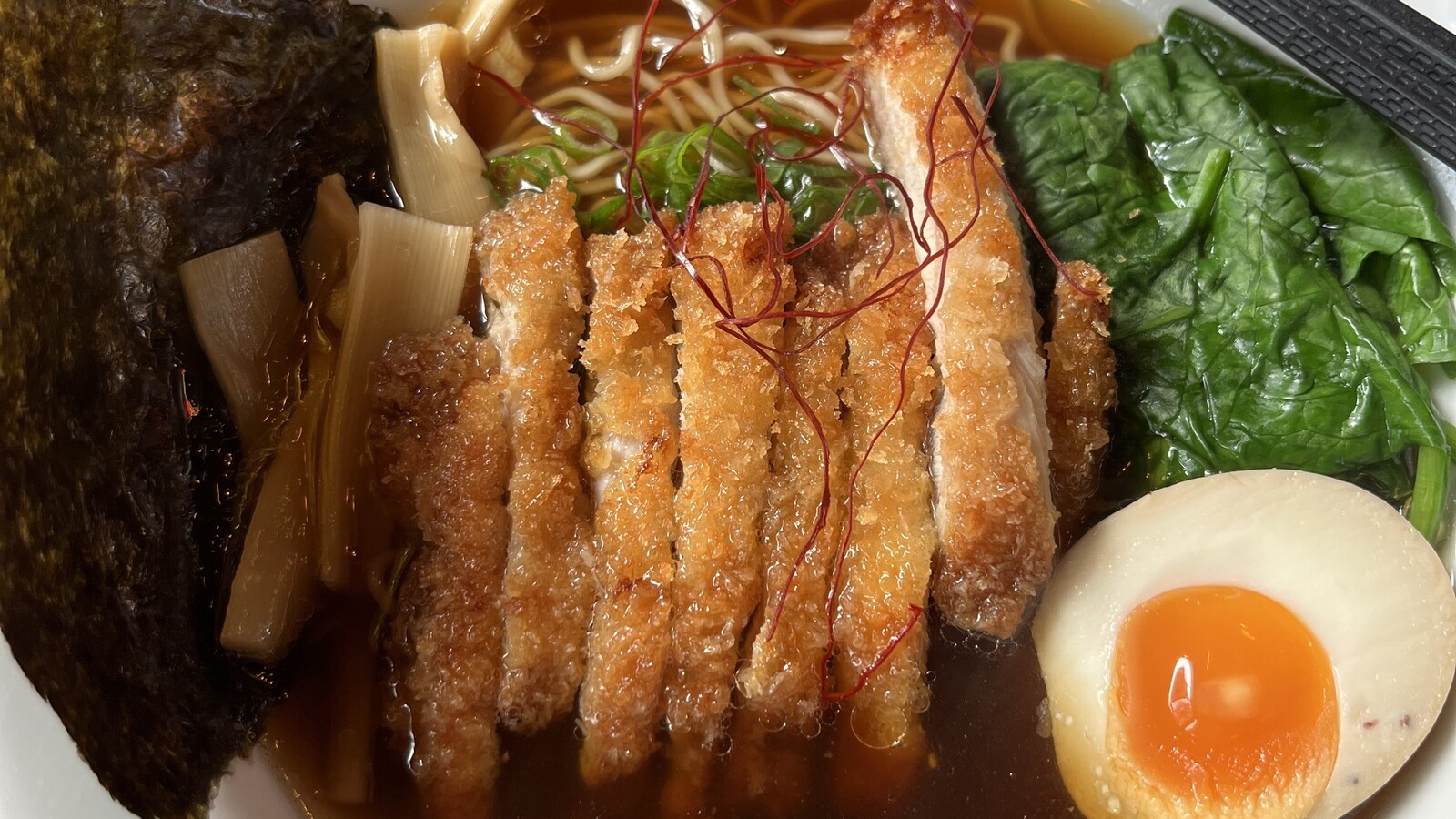 Want to warm up during a rainy day with a bowl of ramen? In Rotterdam Centre there are a number of places where you can eat this delicious Japanese soup.
This ramen soup consists of four elements: broth, noodles, tare (a flavour base) and various toppings. The original version is often based on pork stock, but you see more and more chicken or vegetarian stocks.
I visited three spots in the centre area and reviewed them for you. I don't consume any pork, so my review is based on the chicken and veggie options.
Tensai Ramen
Just next to the Coolsingel you will find Tensai Ramen. I'll start with this restaurant as it's my favourite in town. The noodles are freshly prepared here, which made it extra attractive to take a look. 'Take a look' turned out to be literally the case, thanks to their open kitchen concept. I definitely recommend sitting at the bar, so you can watch the chef perform his magic.
Ramen has different kinds of soups. You can choose a clear soup or a thicker one. I always prefer a clear soup, but this time I opted for a thicker soup. The Tan Tan Men Ramen especially appealed to me because the word 'spicy' is mentioned in the description, which I can't live without. The ramen reminded me of a kind of Laksa (Malaysian soup) especially because of the peanuts and coriander. Very tasty!
Not entirely unimportant is mentioning the chicken karaage and the seaweed salad. I often order these dishes at Japanese restaurants and I found them very tasty here too. The fried karaage chicken in particular had a particularly nice taste and didn't taste too greasy.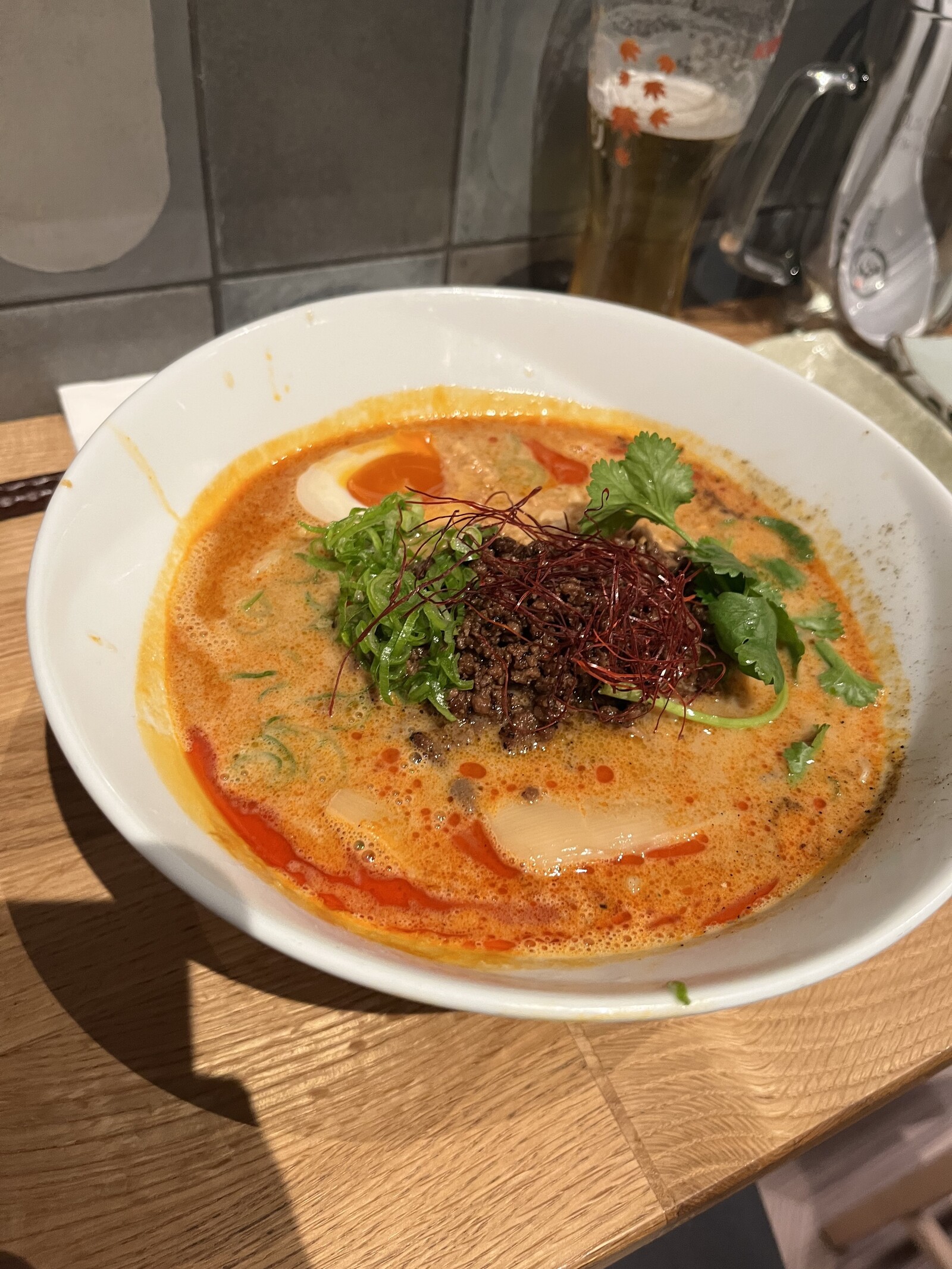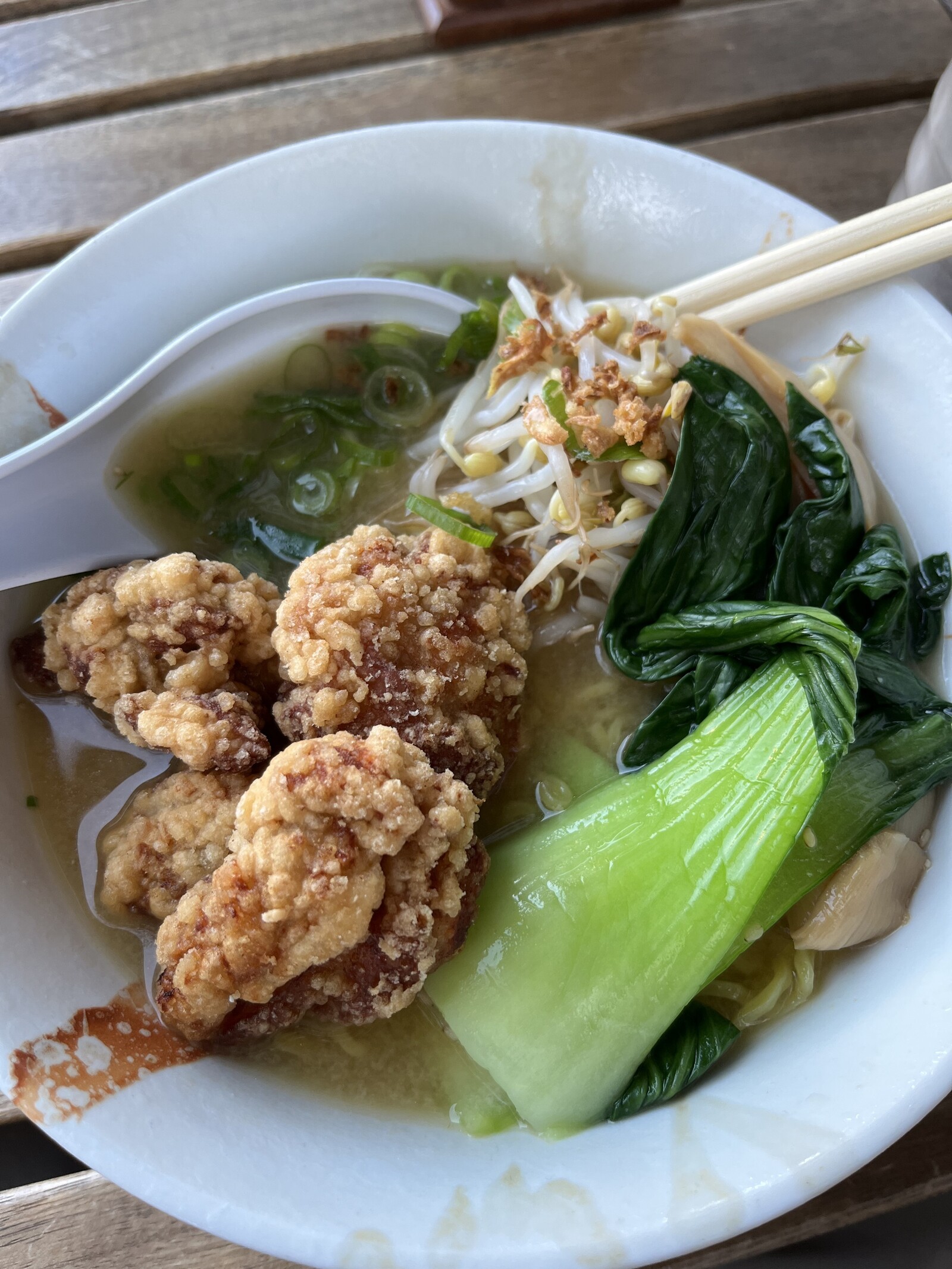 Hinoki
A little closer to the Koopgoot you will find Hinoki. I've always found this a nice spot in the centre. You escape from all the chaos around the Goot and Blaak and find yourself in a serene side street where you can enjoy your warm ramen.
I only went here for a soup as I wasn't very hungry. Do you want vegetarian broth? Fortunately, this is clearly explained on the menu. Every other option is made from pork broth. This time I opted for the Karaage Miso Ramen. It is slightly milder in taste than Tensai and a very good option for a warming lunch or dinner.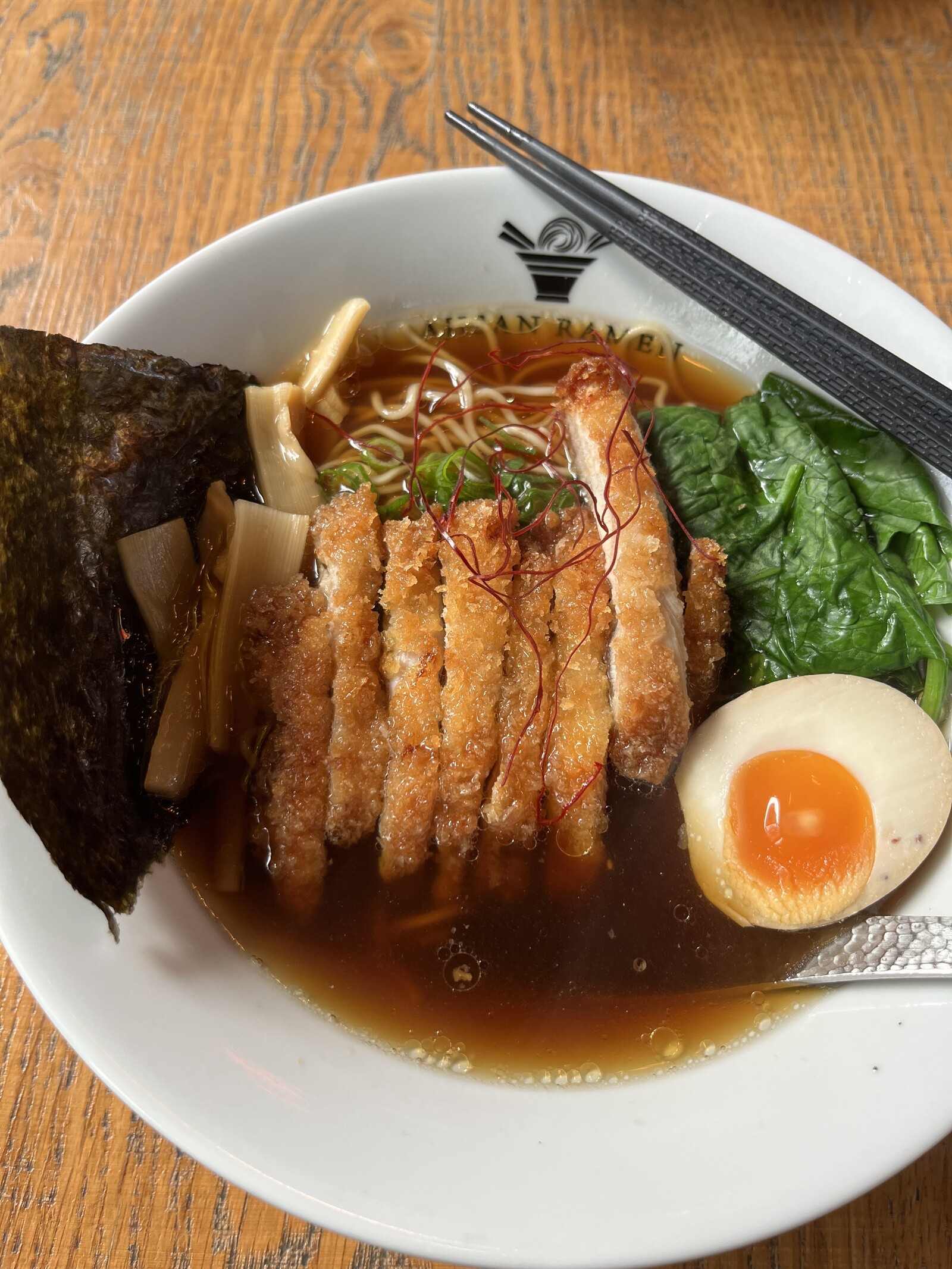 Ajisan Ramen
This is actually a place I normally always walked past. Never before had I thought about eating here until I wanted to have lunch with a friend and we didn't have a lot of time.
Out of all the ramen I've had, it's not necessarily the best, but it's definitely a good option for warming yourself up on a fall or winter shopping day! The location is perfect and the service is very fast. I had the Chicken Shoyu Ramen here and it was tasty and more than enough for a 'quick' lunch. Also good to know is that the chicken they serve is halal. In addition, you can collect stamps here, with which you can choose a free ramen with a full card!