New hotspot!
Grace opens doors in Rotterdam Centre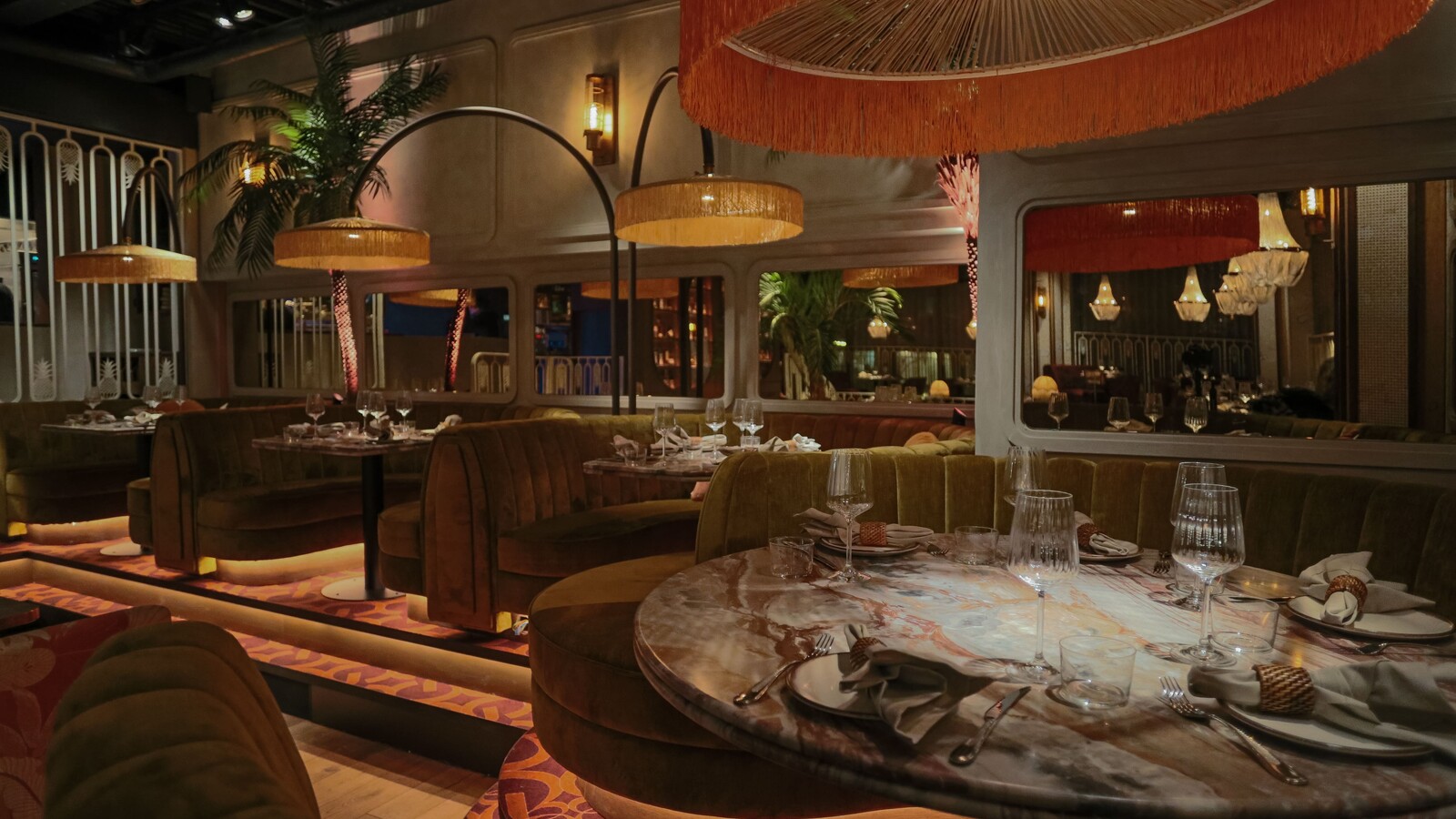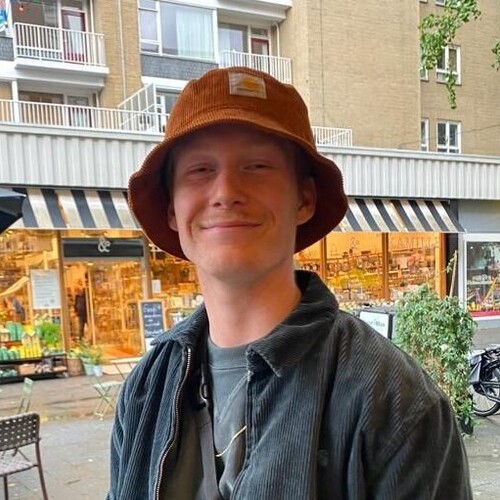 Written by Sil Lamens
February 17, 2023
Frontrunner
Grace finally opened its doors in Rotterdam Centre on February 18th. Every Rotterdammer had probably noticed that a huge corner building between Coolsingel and Stadhuisplein was suddenly thoroughly renovated after years of vacancy.
And that's where hospitality entrepreneur Herman Hell is now opening his very latest project. It promises to be something big, because Hell is taking Marco Prins with him, who made a furore for years as a star chef in New York. In this article you can read all about one of Rotterdam's newest acquisitions. Or actually two...
Worldly flavours at Grace
At Grace, you can stimulate your taste buds with dishes from all over the world. The menu is full of tasty snacks such as Colombian empanadas with aji dip, Peruvian yellowtail ceviche and the classic Caesar salad with a Japanese surprise. And if you really want to go all out, you should definitely try the Italian lobster with sage, green asparagus and Parmesan cheese. And there's more! You can also start your dinner in style with the Perle Imperial caviar with blinis. Now that's chic!

But if you don't feel like going big, that's fine too. At Grace you can also enjoy a pleasant evening with a cocktail at the bar or a small snack with your loved one. Although the dishes are refined and well thought-out, it is important to Grace that everyone feels welcome.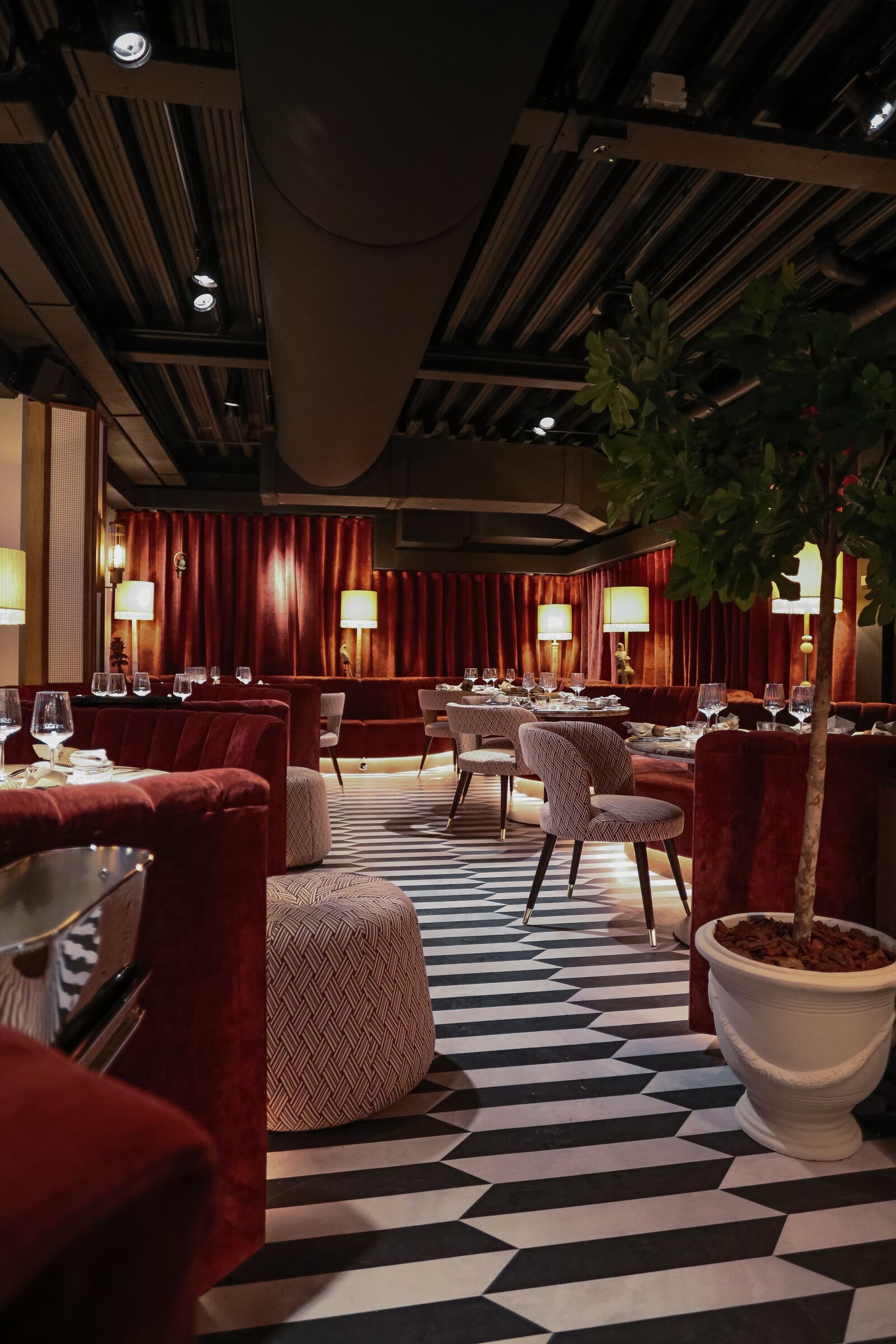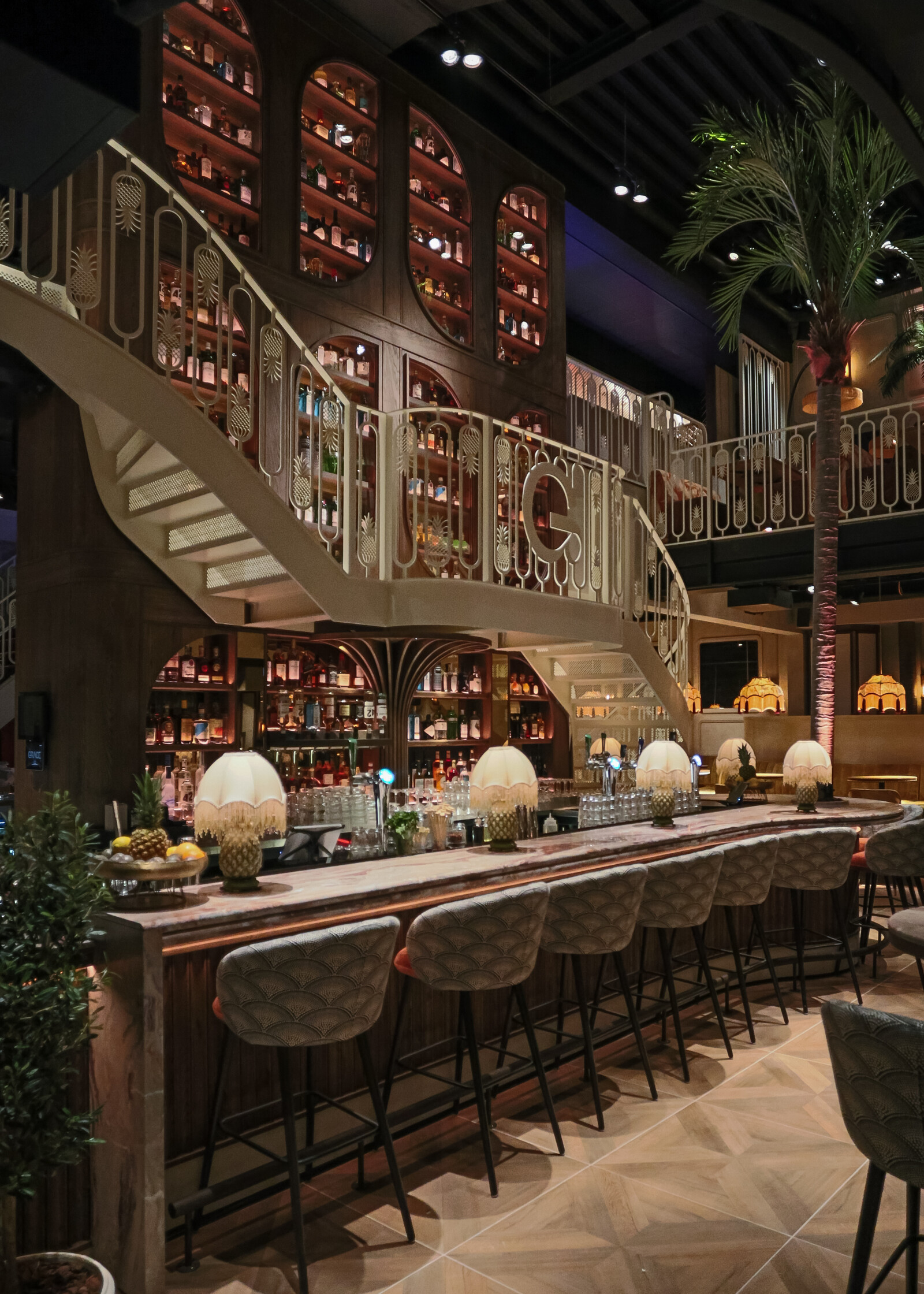 A location with charisma
We in Rotterdam are well aware that Hell is not afraid of the more daring concepts. Of course we know Hell from Sijf, NRC, Loos and Wester Paviljoen. He even won the Entree Award 'Best New Bar and Restaurant' with Zalmhuis! Well, that's quite an achievement. That distinct identity has also been extended to Grace, right down to the interior. The patterns on the floor are a nice mix of different worldly influences. Those colours, warm and, as is often the case with Hell's restaurants, daring. If you pay attention, you will also see beautiful elements from the 1920s.

The interior design is by the way provided by the one and only Liselore Holman. She already has several awesome catering projects to her name. That huge building on the Coolsingel was just an empty concrete box of 910 m2 for years. But with very good parties, they have now turned it into a warm, flamboyant place where you can escape the day for a while. That is promising!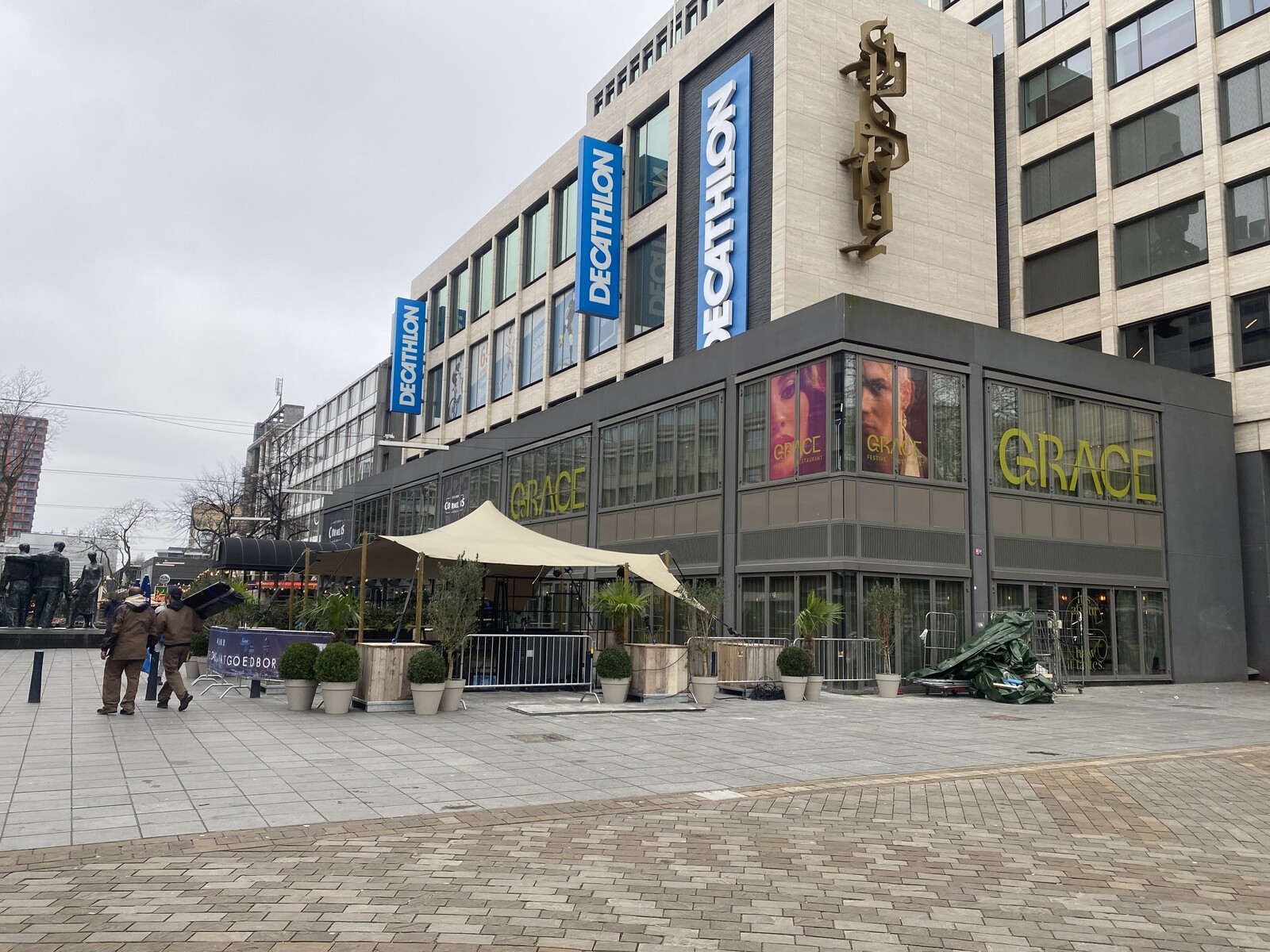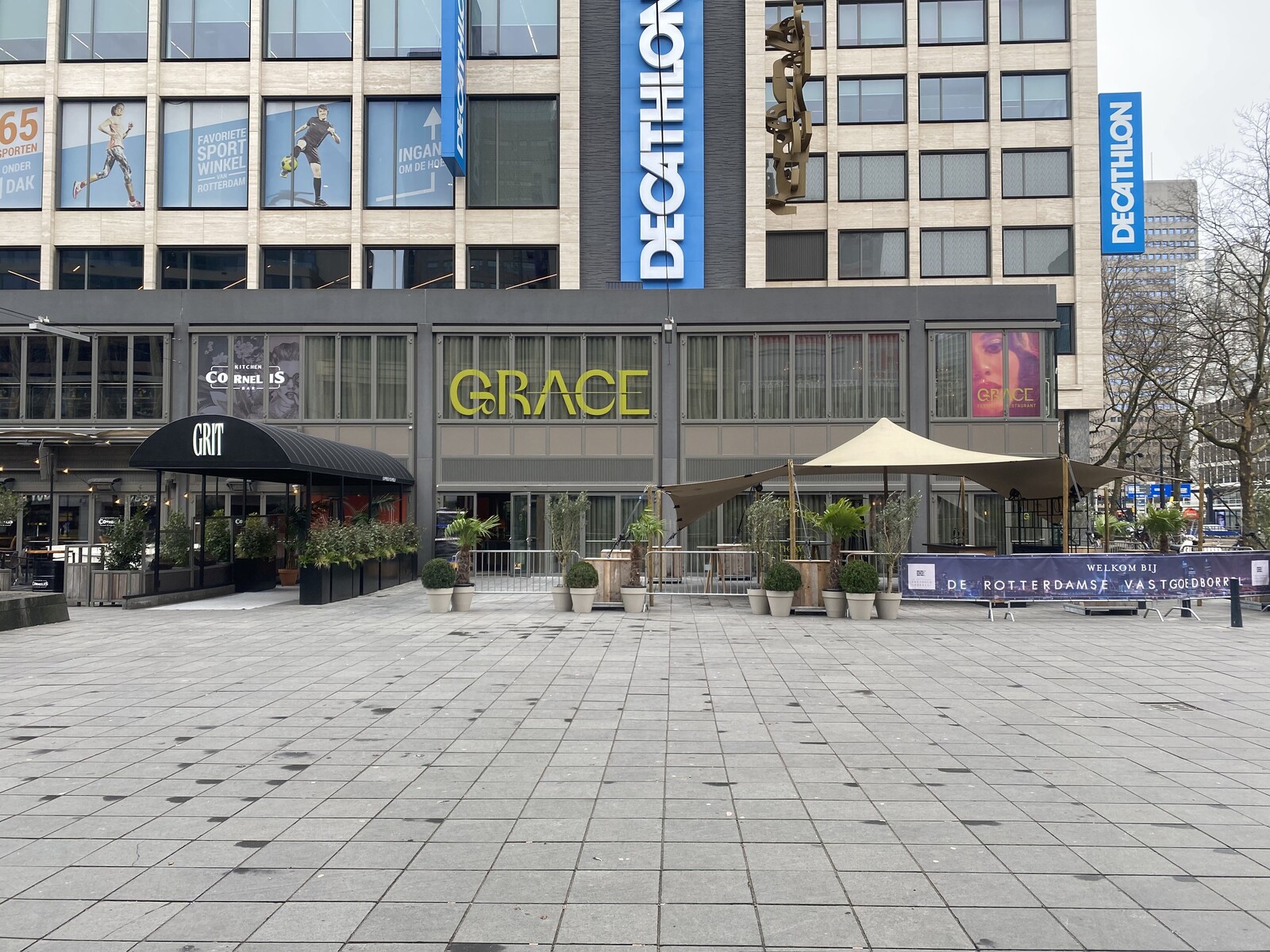 Off the grid at Grit in Grace
Those who have had a delicious meal and are looking for a place to continue the evening can go to the Grit in Grace. Delicious house beats, great classics and everything in between, you dance until you can't anymore. Just like with Grace, the Grit has an amazing interior!

Something has even been devised for the floor. Special projections and the glare of disco lamps ensure that the dance floor is a work of art. The Grit also offers a perfect place for the more experienced party animals. The club is only open to people over the age of 23, ''For the older audience we saw that there was a great need for a club like this. A large part of the target group now visits Amsterdam to go out,'' says Herman Hell at entreemagazine.nl.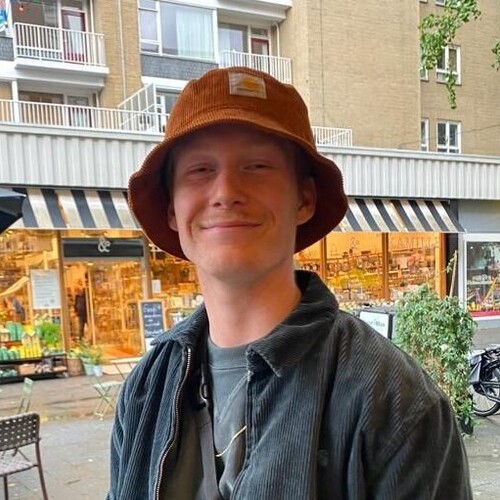 Written by Sil Lamens
February 17, 2023
Frontrunner