Kicks!
4x stores for the Rotterdam sneaker lover!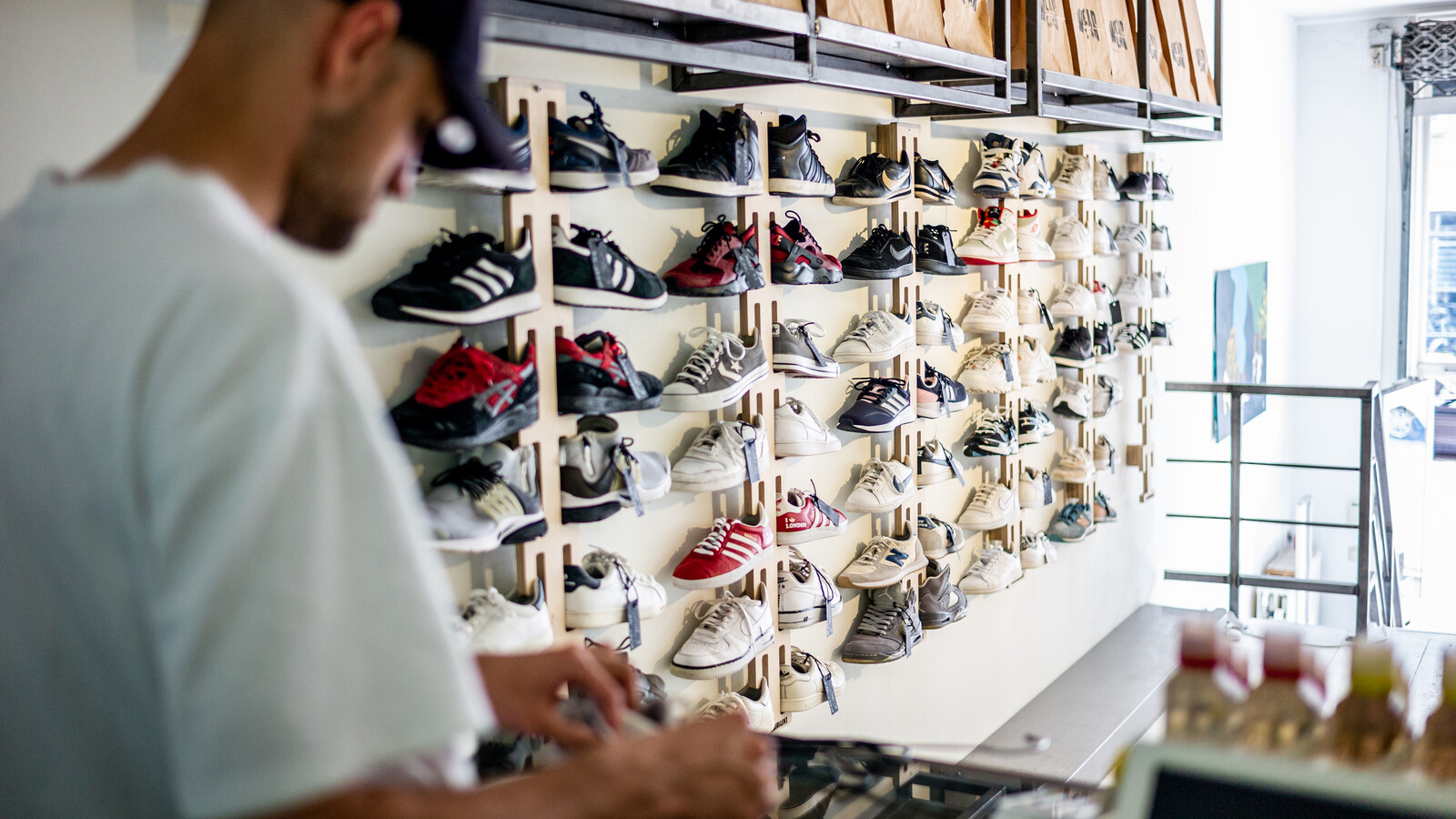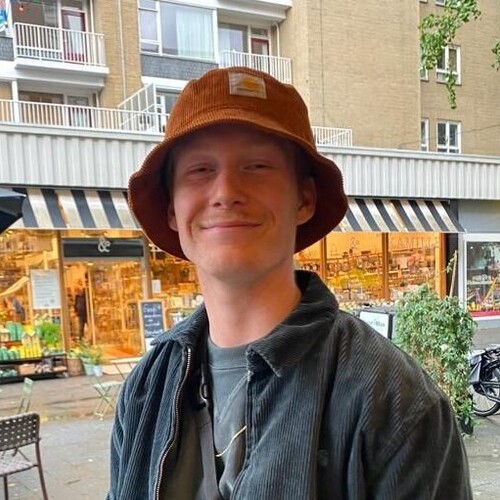 Written by Sil Lamens
July 8, 2022
Frontrunner
Rotterdam sneaker stores have been flourishing in recent years. With stores such as WOEI and Oqium, Rotterdam has a few sneaker stores that have grown into true giants.
In this article you will dive into the sneaker madness and discover the secrets behind the success of famous Rotterdam sneaker stores. Read which rough diamonds are trying to fit in with the established order and how they use their creativity in doing so!
WOEI
Chances are you already know WOEI. Over the years, the store on the Hoogstraat has grown into an iconic sneaker and streetwear store in Rotterdam. Sneaker fanatics from the port city and far beyond hope to be able to get hold of that one sneaker at WOEI. Fans sometimes wait for days in front of the door. Sometimes even in tents! WOEI fans are also waiting for the opening at the annual WOEI Sale from early in the morning.
For years, WOEI has participated in interesting collaborations with artists such as Piet Parra, other sneaker stores such as Patta and of course with the major sneaker brands. An unprecedentedly rare Asics sneaker with the Woei logo once appeared. In addition, sneaker fans from Rotterdam could pick up the Nike BW 'Rotterdam' at WOEI.
At WOEI you can not only find sneakers, but also great streetwear. In addition to merchandise by famous artist Piet Parra, WOEI also has its own clothing line. This WOEI clothing goes almost as fast as the sneakers!
So bring your tent and come to WOEI!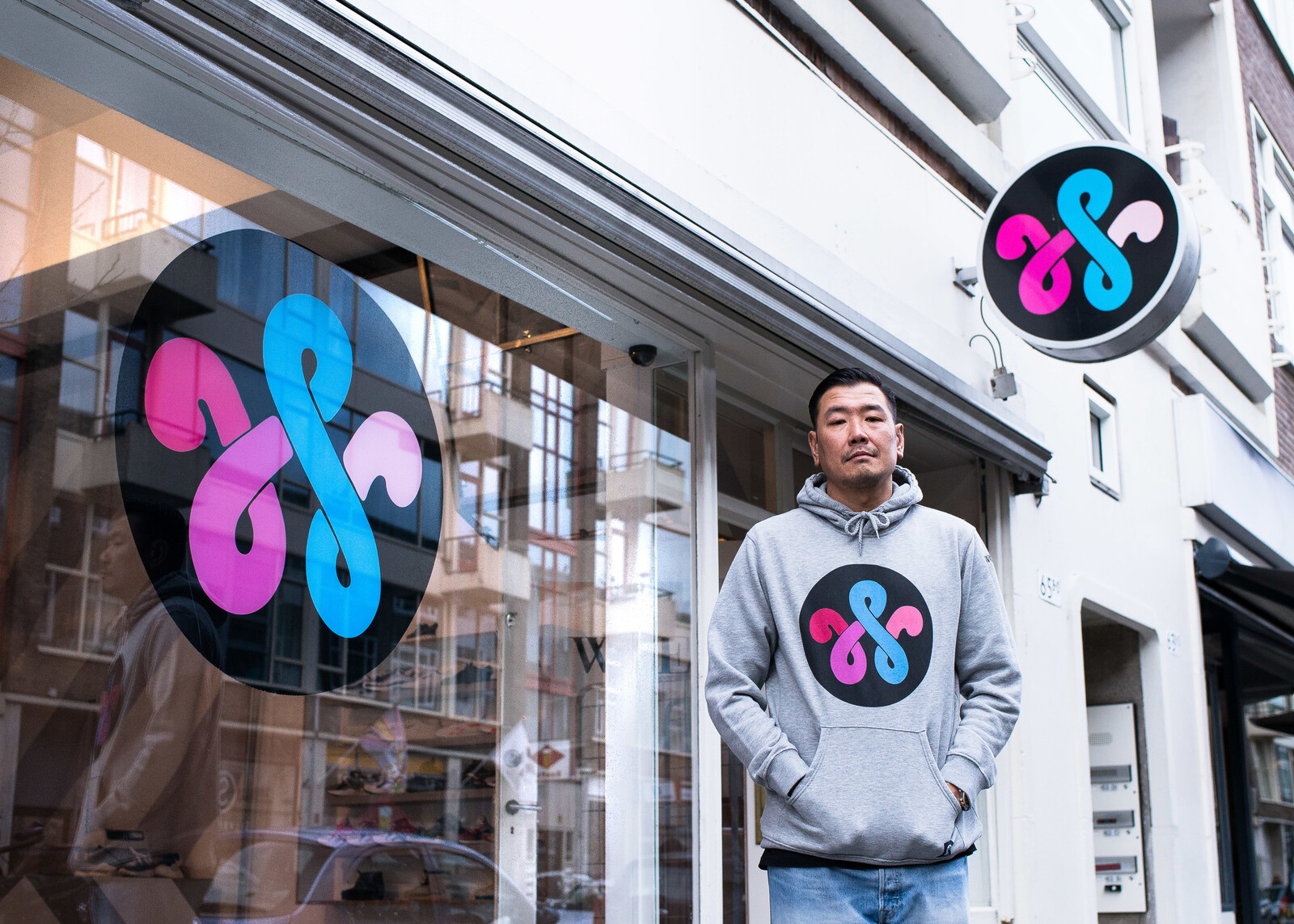 Pirri
From one of the pioneers in the (Rotterdam) sneaker industry we go to fresh blood. Pirri opened its doors on the van Oldenbarneveltstraat in 2020. The brand started as an online platform and quickly made a name for itself with a strong social media campaign.
The Pirri team does not sit still and shares great content on their website and Instagram. Pirri, in collaboration with hip-hop platform ComplexNL, invited homegrown rapper ADF Samski to shop for sneakers during an interesting interview.
Pirri also hosts an annual skateboarding event. At this event, skateboarders can show their skills at skate park Blaak. The lucky winner wins a pair of very exclusive sneakers. Last year's edition was unwittingly the biggest skate event of the year! In this way, Pirri knows how to be more than just a sneaker store in a special way.
But in addition to all these side activities, the shoes and streetwear on sale are extremely exclusive and always top notch!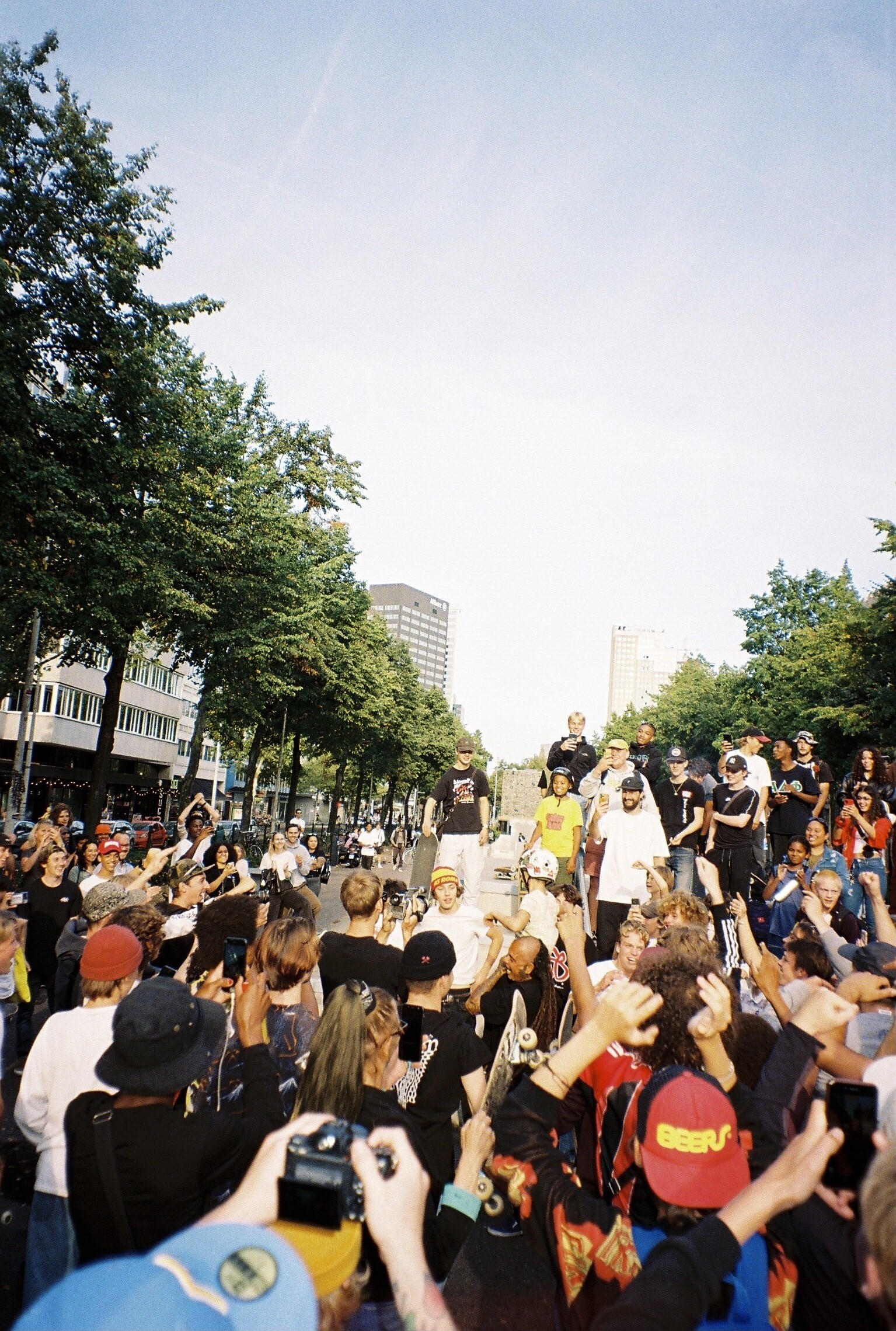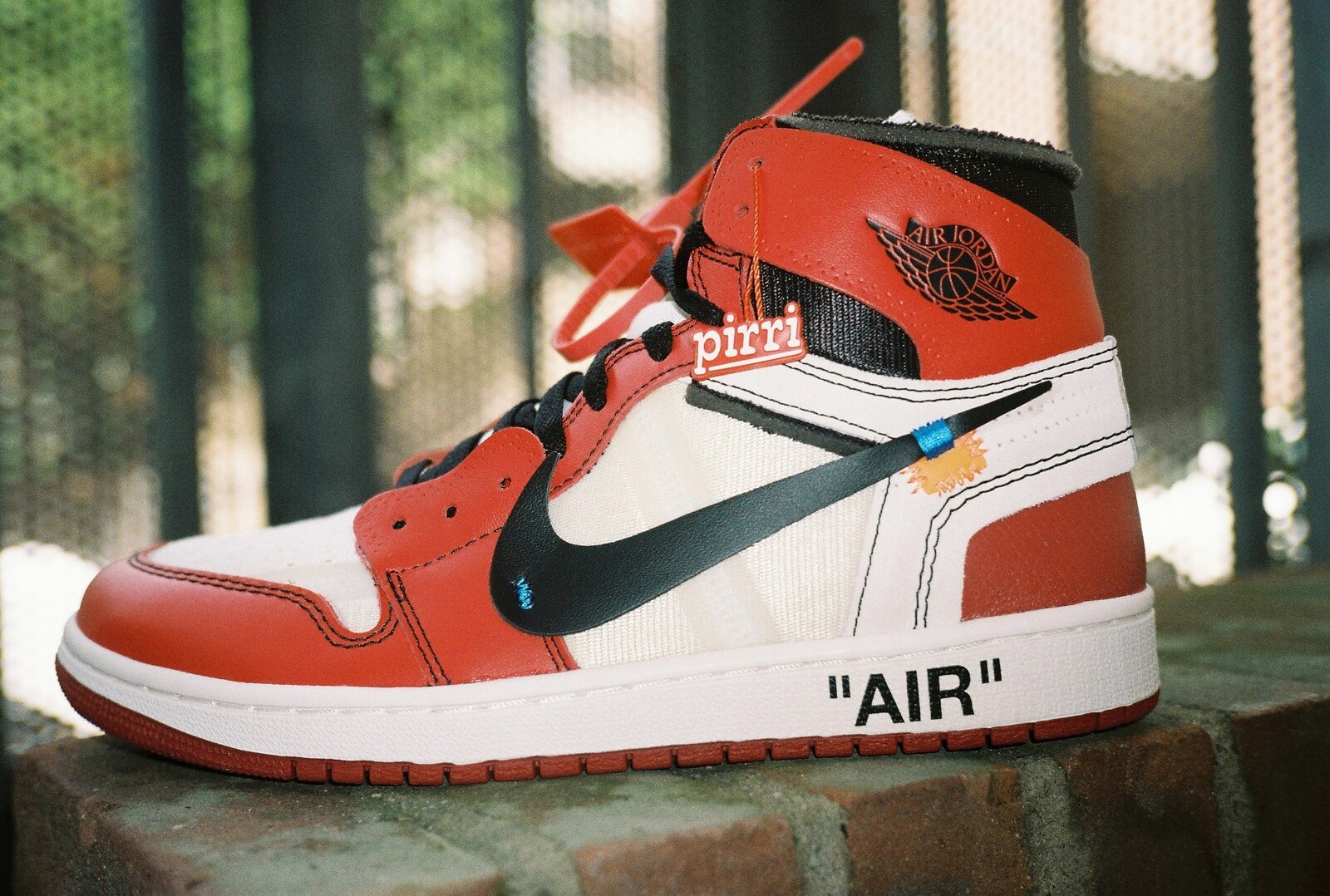 WEAR
WEAR is a shop with a mission. At WEAR you can find sustainable shoes made in an inclusive working environment. How do they do that? Breathing new life into sneakers!
WEAR buys shoes from a company that collects old textiles for recycling. The shoes are then completely refreshed by people with an 'untapped labor potential' (people who are less likely to find a job because of their past).
By buying shoes at WEAR you are good for your wallet, your fellow man and the environment. I see no reason not to take a look here! Especially not now that their new branch in the Koopgoot has been opened.
Read more about WEAR here!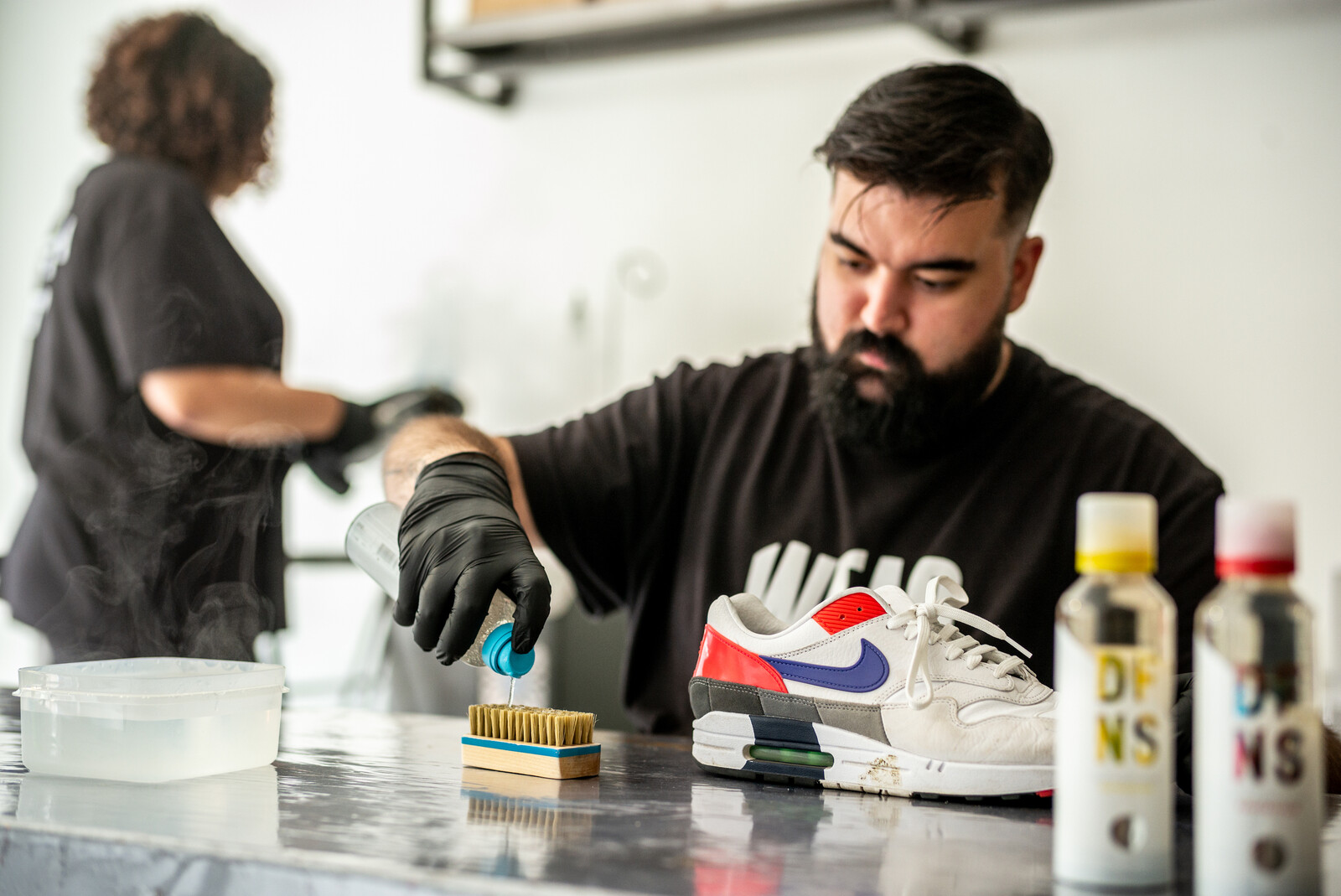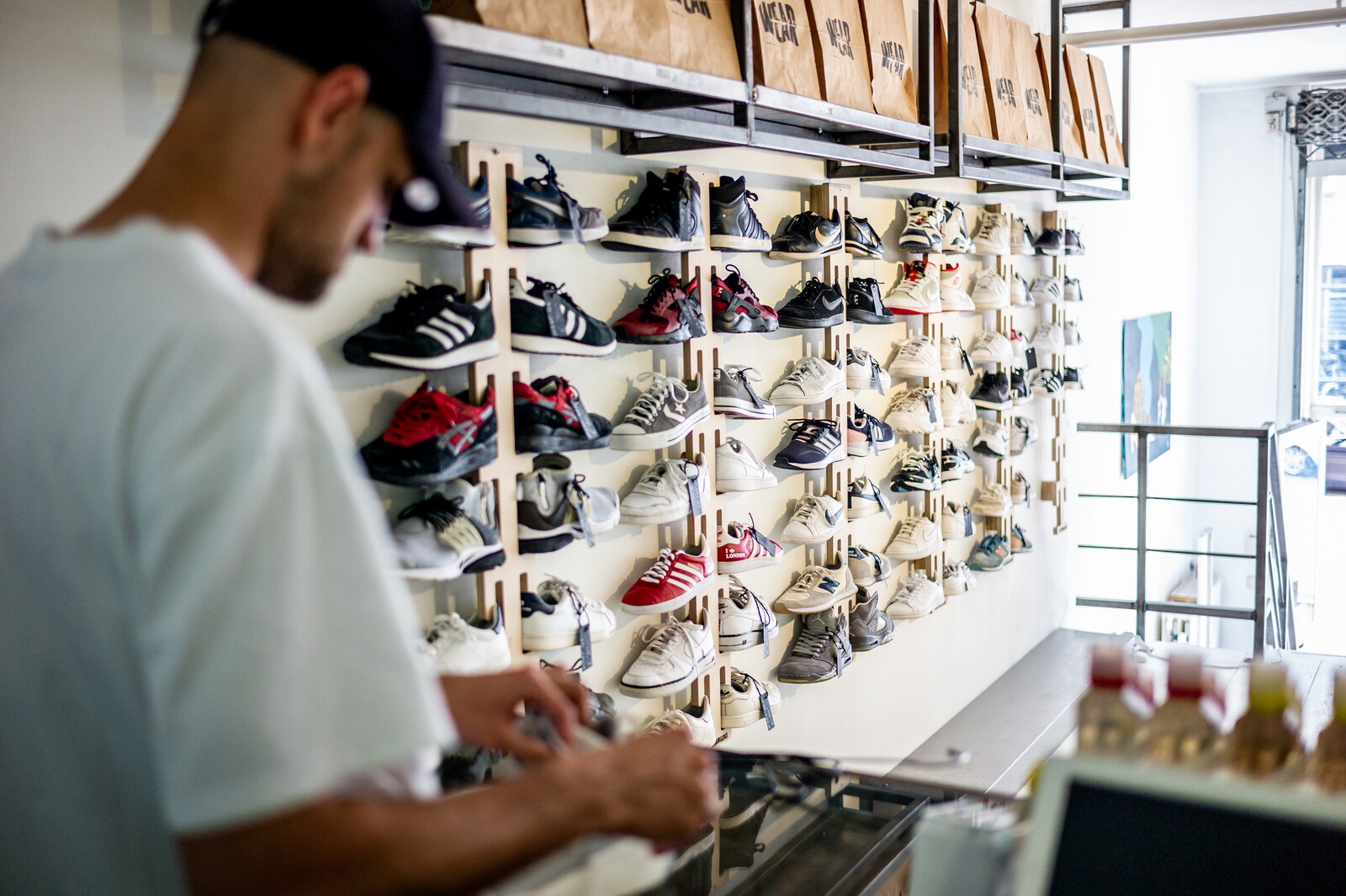 Oqium
Oqium is one of the sneaker giants in Rotterdam Centre that has been delivering consistent quality for years. Oqium has been active on the Korte Lijnbaan number 10 since 2008.

What characterizes the sneaker store is its great predilection for basketball and basketball culture, which is strongly related to influences from hip-hop. Basketball shoes and jerseys are therefore indispensable at Oqium. The most exclusive Jordans and air maxes have been on display at Oqium for years.
Oqium keeps up with the time and nowadays sells much more than just basketball sneakers and clothing. Also for the best Nike Air Maxes you can go to Oqium more than well. For the most exclusive shoes, Oqium organizes raffles that you can enter to be one of the lucky ones to be able to buy a pair of shoes!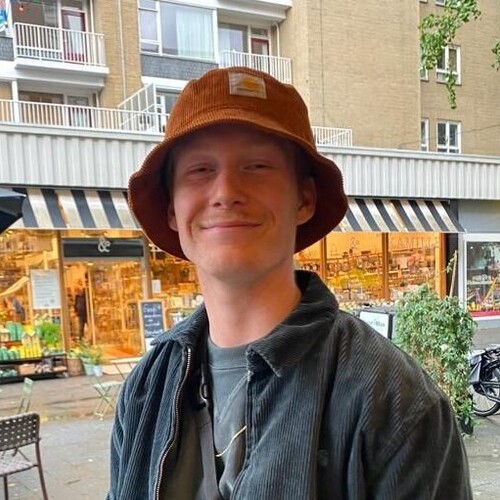 Written by Sil Lamens
July 8, 2022
Frontrunner