Summer, sun & ice cream
3x special ice cream salons in Rotterdam Centre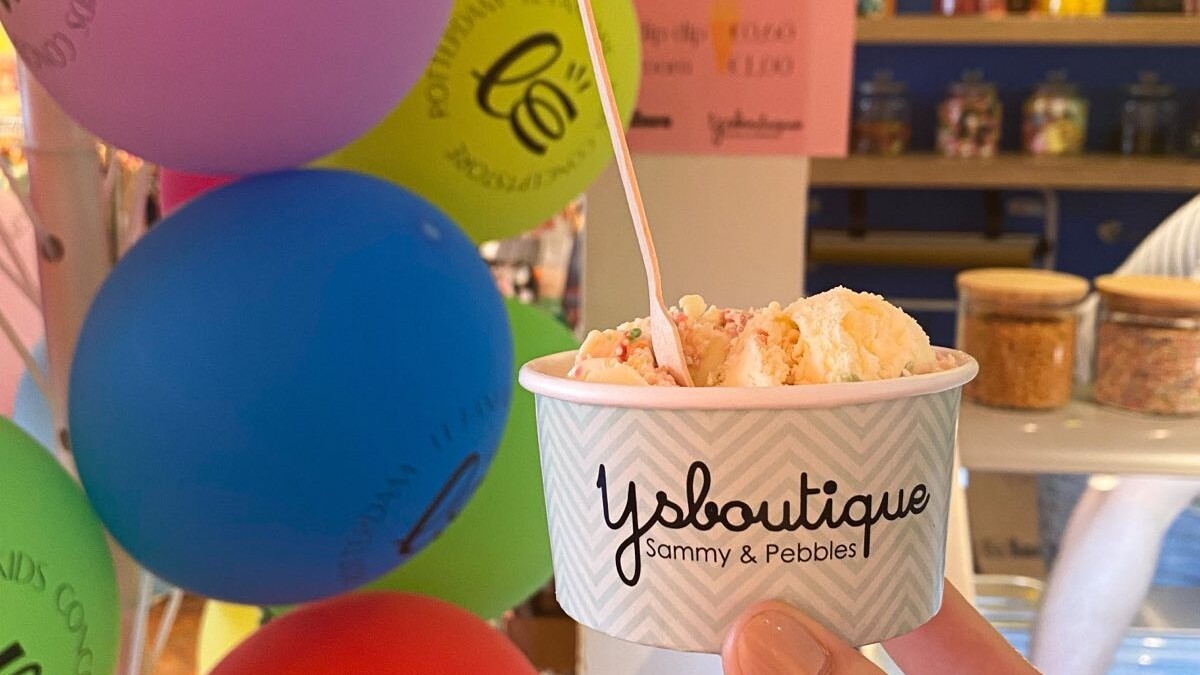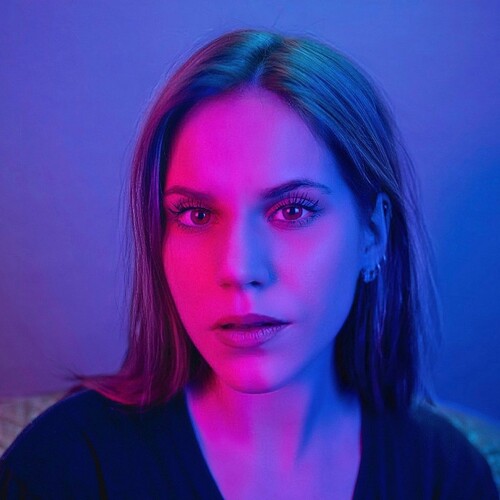 Written by Sara Owusu
July 5, 2023
Frontrunner
Looking for a refreshing sweet snack in Rotterdam Centre? During the warm summer months, you might not be so motivated to walk around all day in the blazing sun to discover new specialities.
This is why I'm introducing you to my three favourite insider ice cream salons for a cooling refreshment that you definitely wouldn't have found straight away!
Le Fanfare Outlet
This colourful shop reminds me a bit of the villa from Pipi Longstocking and offers children's clothes from size 56 to 156 (all from organic brands) and earth friendly toys (made out of wood, natural rubber and other plastic free materials). The shop is an outlet store, located on the Nieuwe Binnenweg, which means that there is a 30-40% discount on every item! If you don't find anything in the outlet, you can also visit the other two shops in Kralingen and Hillegersberg or have a look at their assortment on Instagram.
But here at last is the reason why you read about Le Fanfare in the first place: they sell ice cream from @frietboutiquerotterdam in the Outlet! Frietboutique has been successfully producing their own ice cream since 2022 and it is really something special. So when you shop here, you're not only supporting eco-friendly brands, you're also supporting local entrepreneurs. One scoop costs you €1,90 and if you're wondering what my favourite flavour is, it's Birthday Cake!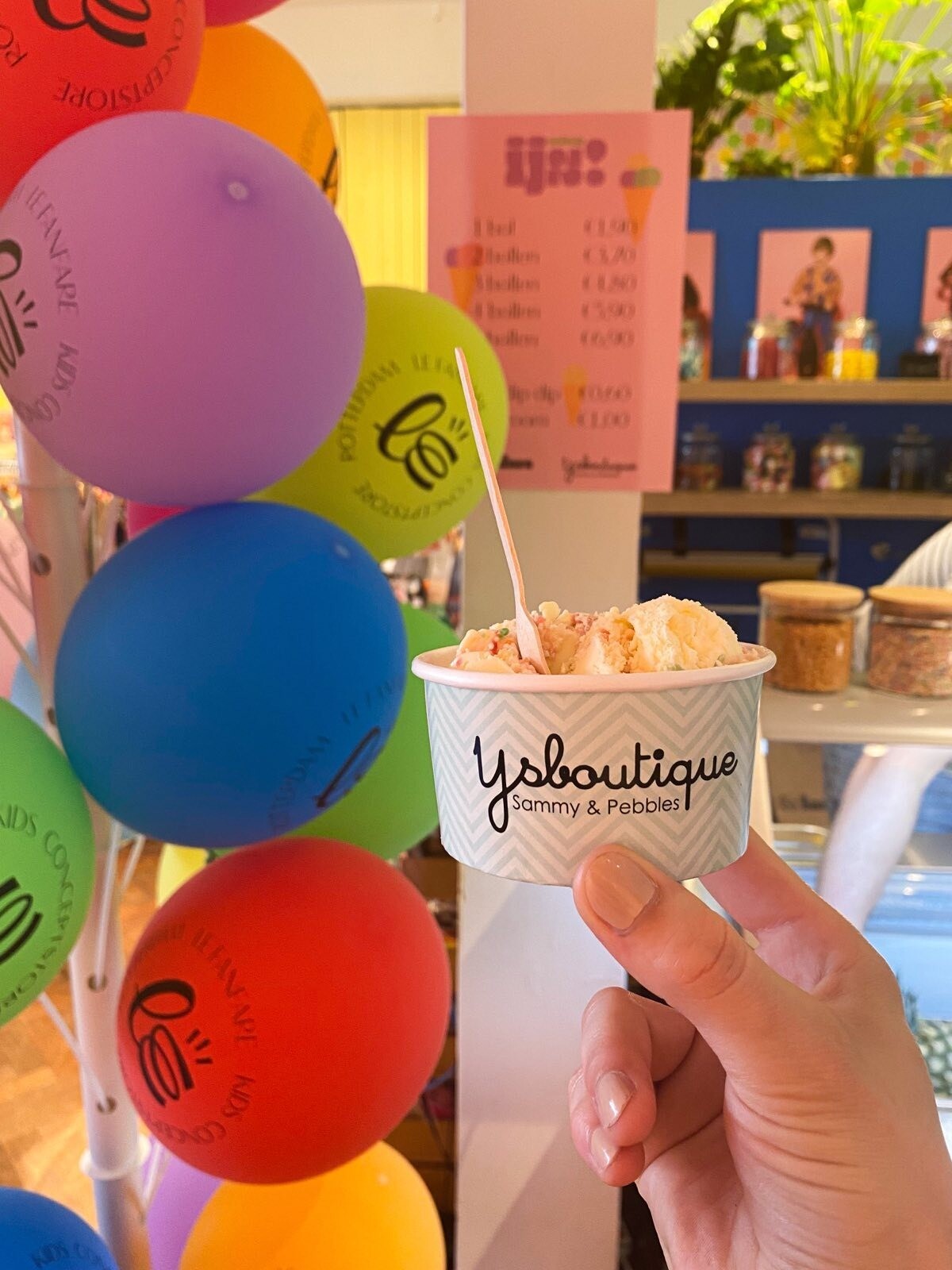 Belicio Cheatday
In the Koopgoot you'll find the American-inspired ice cream shop right at the metro station "Beurs". What I particularly like about Belicio Cheatday is the truly huge offer of ice cream specialities, cookies, milkshakes and waffles! The scoops of ice cream sometimes even have really big chunks in them. For example, I had huge chunks of white chocolate in my Velvet ice cream.
After my visit, I understand why the shop was named after the typical cheat day. The calories and possibilities here are definitely without limits!

'The calories and possibilities here are definitely without limits!'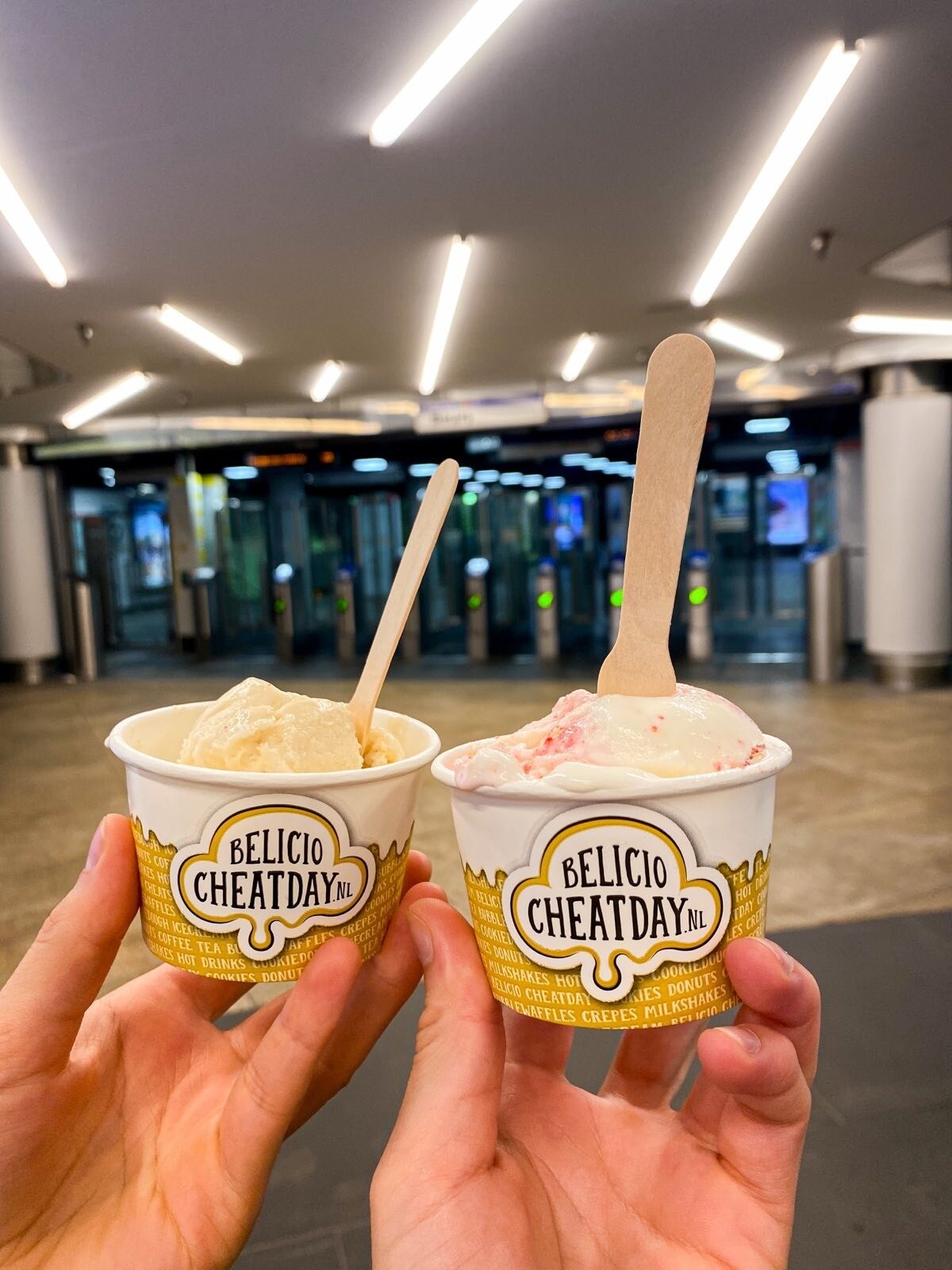 Capri ijssalon Rotterdam
It's hard to imagine the Karel Doormanstraat without Capri. From classic Italian gelato to gorgeous ice cream cakes and modern ice cream cocktails: the well thought-out menu brings young and old together here. I especially like the idea of boozy ice cream - I've never seen such an interesting selection of alcoholic ice cream in any ice cream salon. But don't worry: if you want to skip alcohol, there's even primarily cream or sorbet ice without any colourings, flavour enhancers or aromas. And because that's not enough: in addition to cold dishes and drinks, you can also order an espresso or cappuccino.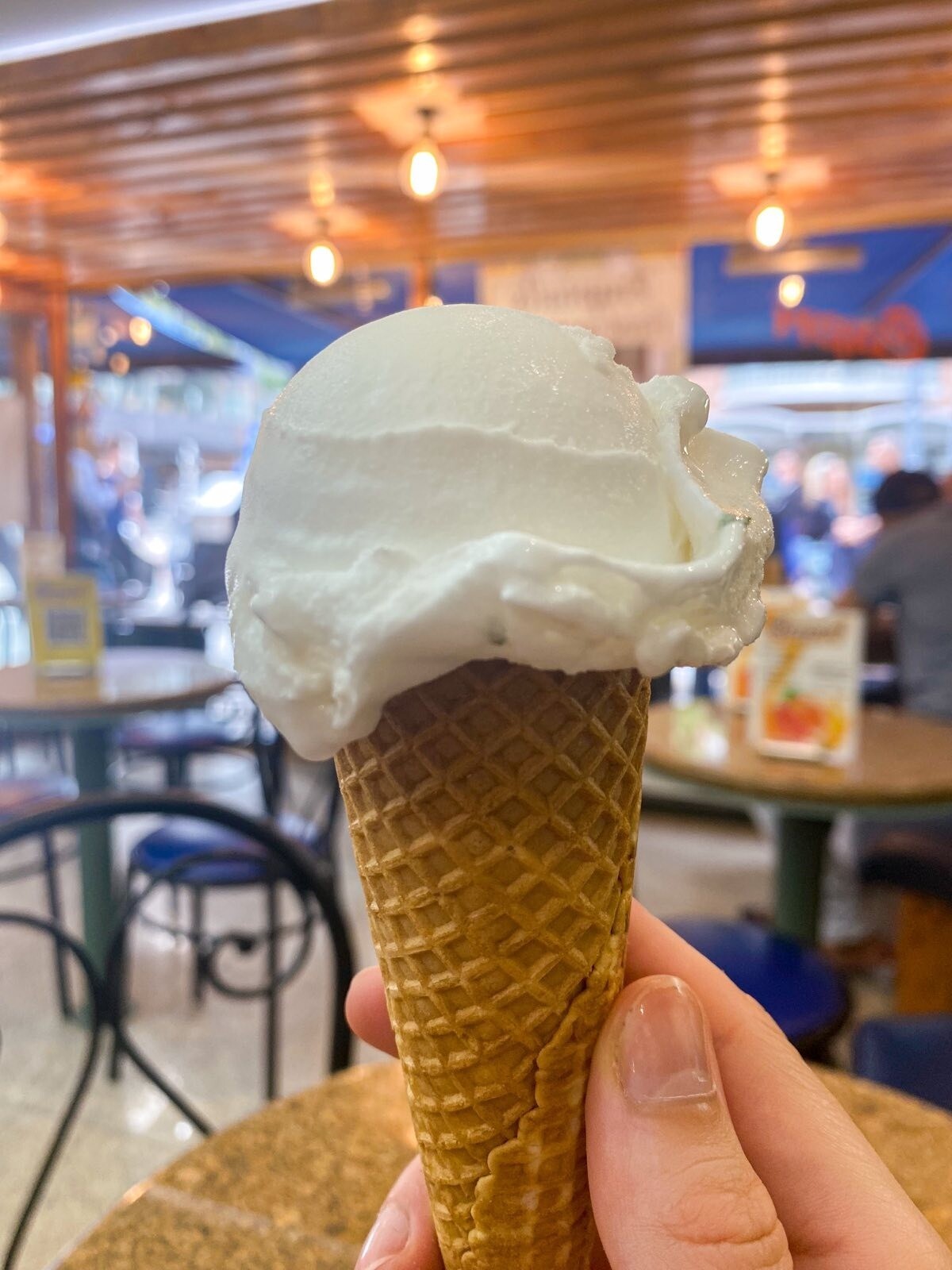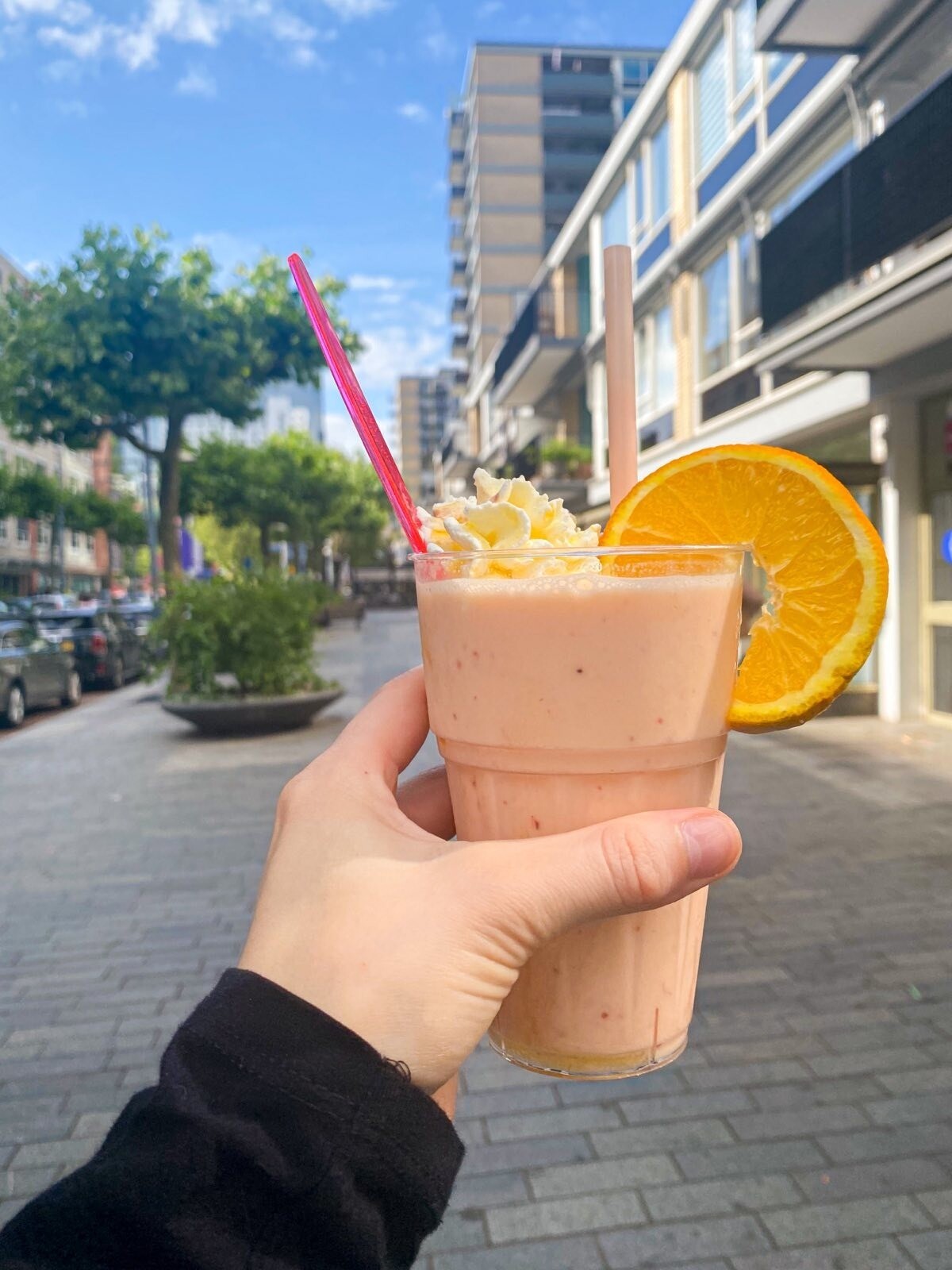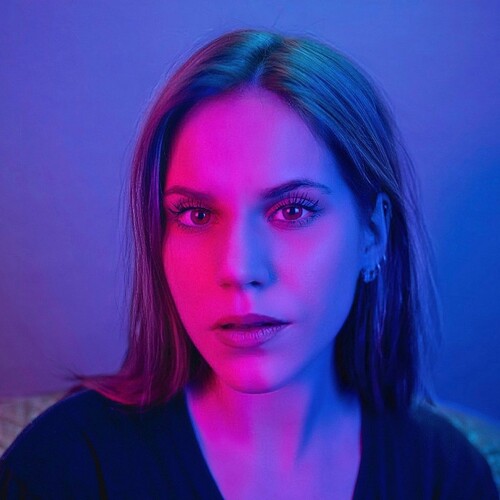 Written by Sara Owusu
July 5, 2023
Frontrunner