The Next Morning
Visit Alpro's pop-up breakfast club!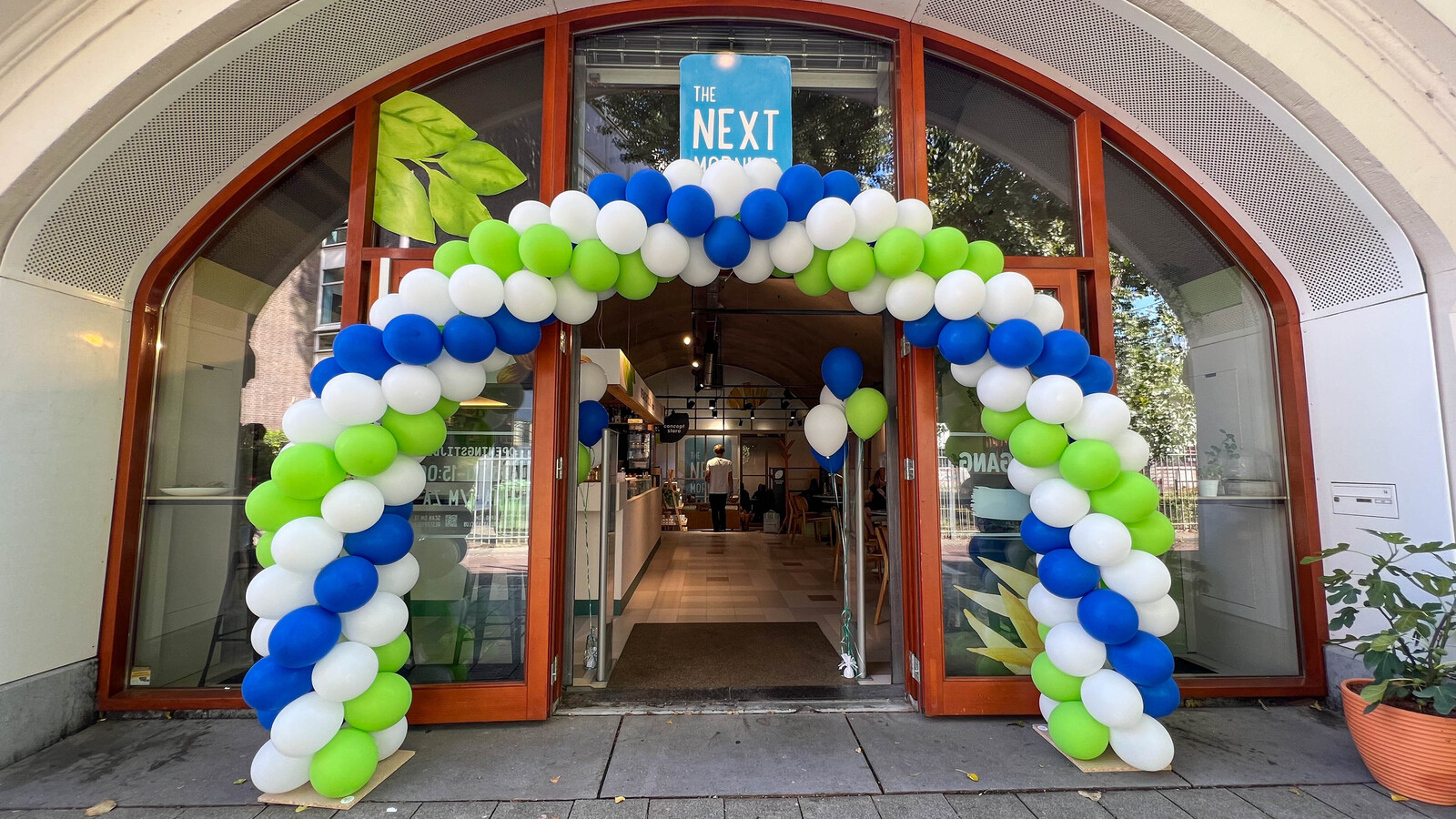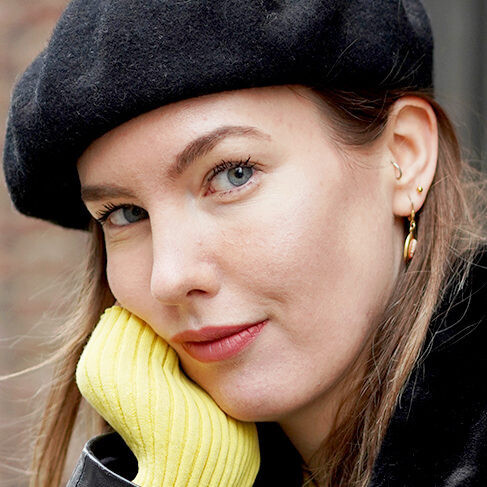 Written by Lisanne van Beurden
September 7, 2022
Frontrunner
On September 7, Alpro opened the doors of The Next Morning, a pop-up all day breakfast club. Experience the versatility of the vegetable kitchen, made with Alpro products. You can find this cosy breakfast bar at the Hofbogen in Rotterdam.

The mission of Alpro is to let as many people as possible enjoy healthy and plant-based food. During your visit to The Next Morning you will enjoy delicious breakfast dishes and you will be surprised with the latest food trends in the field of plant-based food. The pop-up breakfast bar is open daily from 08:30 to 15:00.
On the menu
Of course, the menu is 100% plant-based. But what can you eat here?

A small selection of the menu: American Hotcakes, Double Chocolate Granola, Frozen Breakfast Bars and an Autumn Smoothie Bowl. There are also savoury options, such as the Baguette with 'Soya-cotta' with roasted vegetables.

Do you want to taste a little bit of everything? Then I recommend the All Day Breakfast platter with the Double Chocolate Granola, Baguette with 'Soya-cotta', Sourdough Toast with homemade hazelnut-miso spread, mini Autumn smoothie bowl and one sweet item. You can share this platter and it costs €15 per person.

Enough breakfast dishes to choose from! Of course there are also all kinds of (hot and cold) drinks, such as vegetable coffee or just a ginger tea.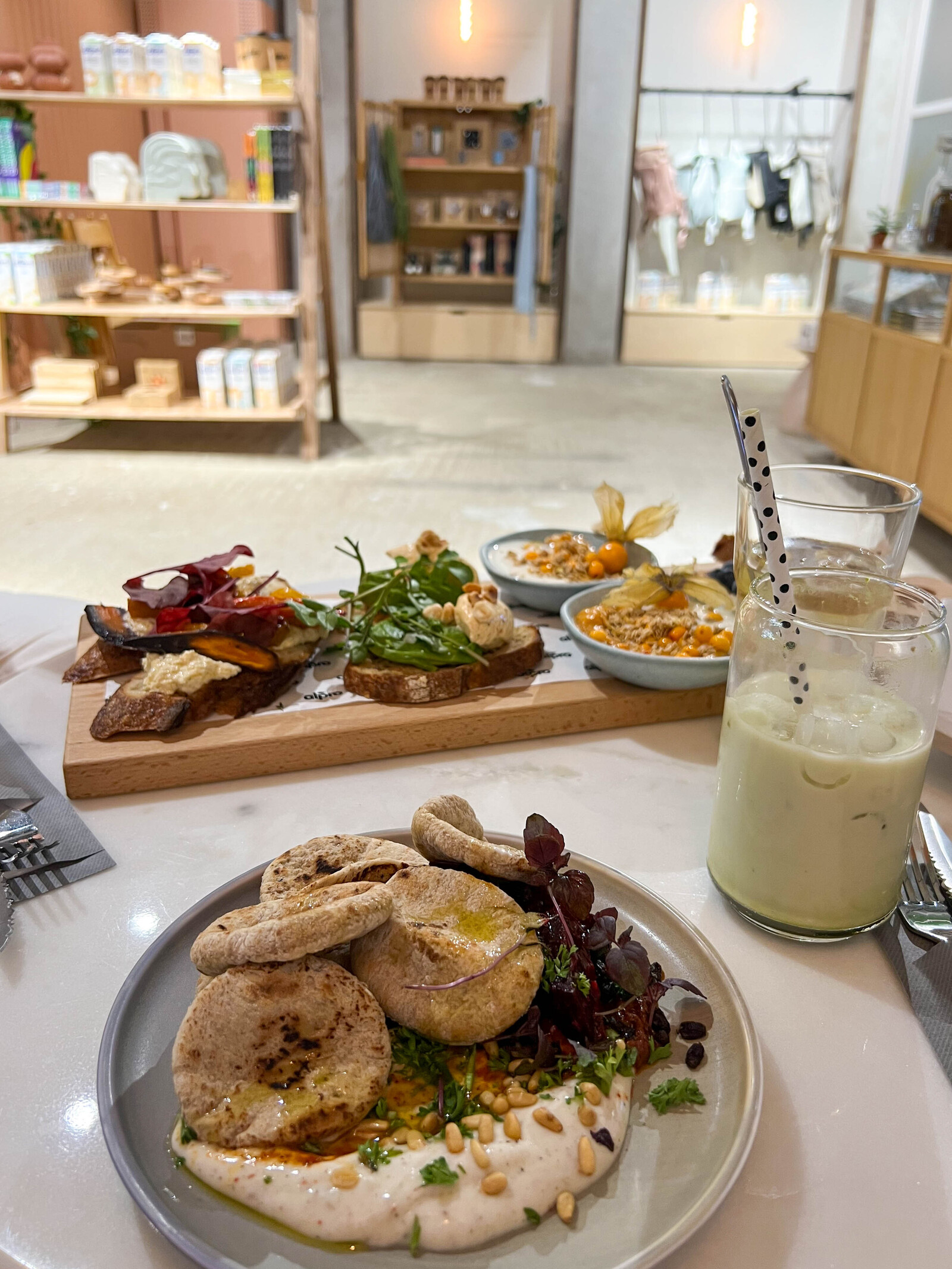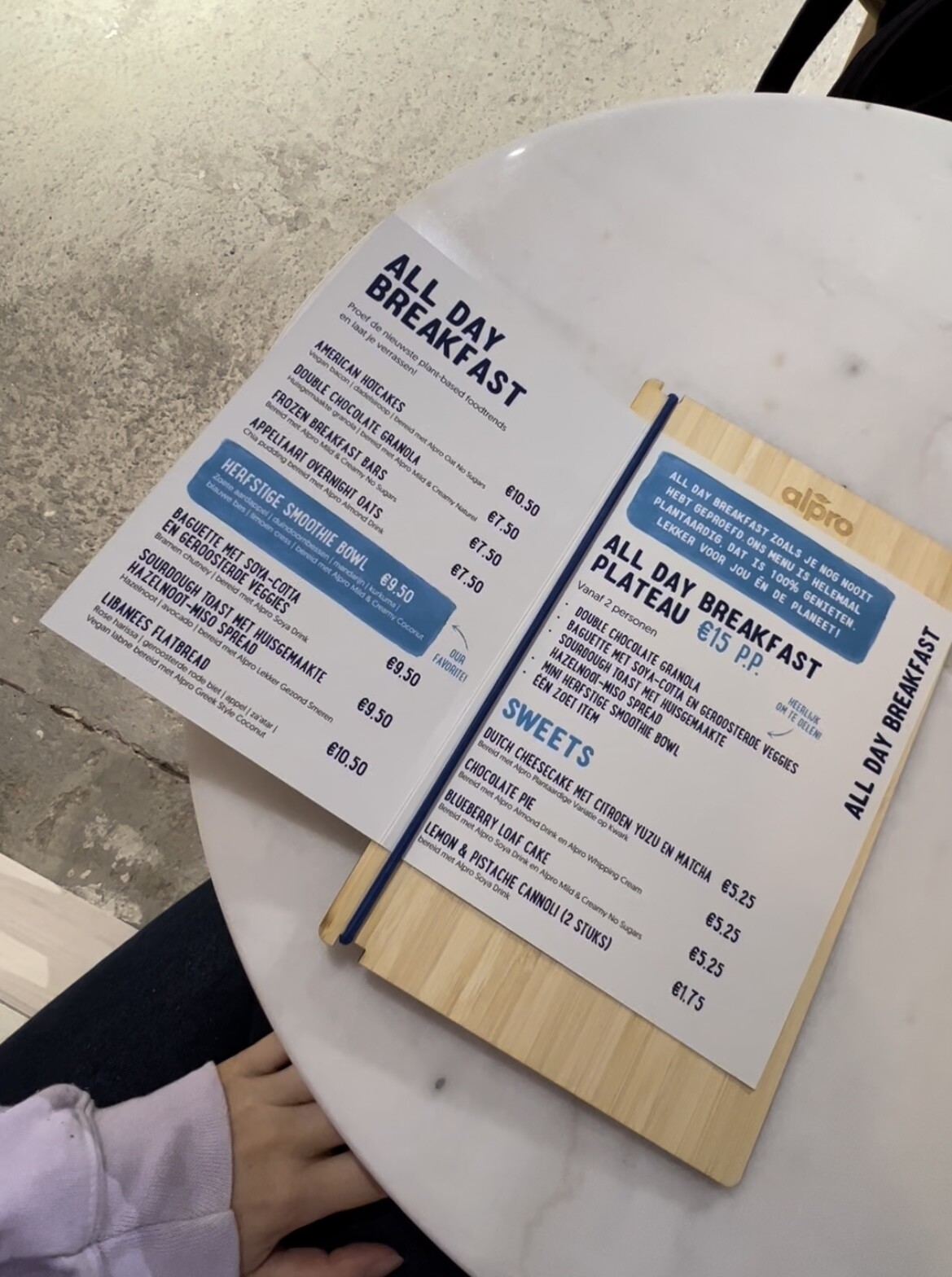 Concept store
After your breakfast you can stick around to shop at the concept store. Of course you can find some Alpro products here, but also other handy (cooking) products. For example, take a look at the (vegan) cookbooks. Also nice to browse through for inspiration! In addition, there are beautiful vases, backpacks and other sustainable products.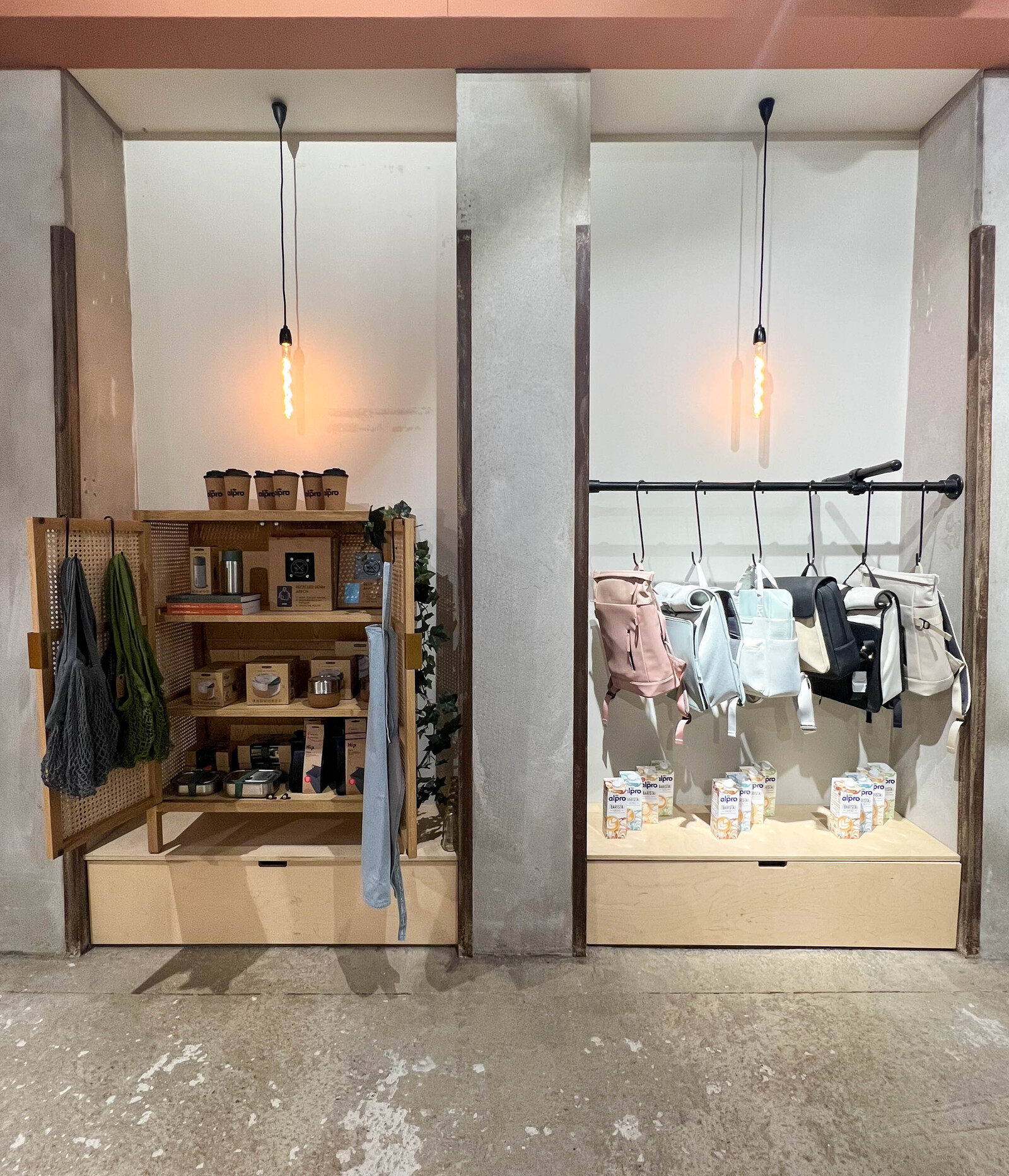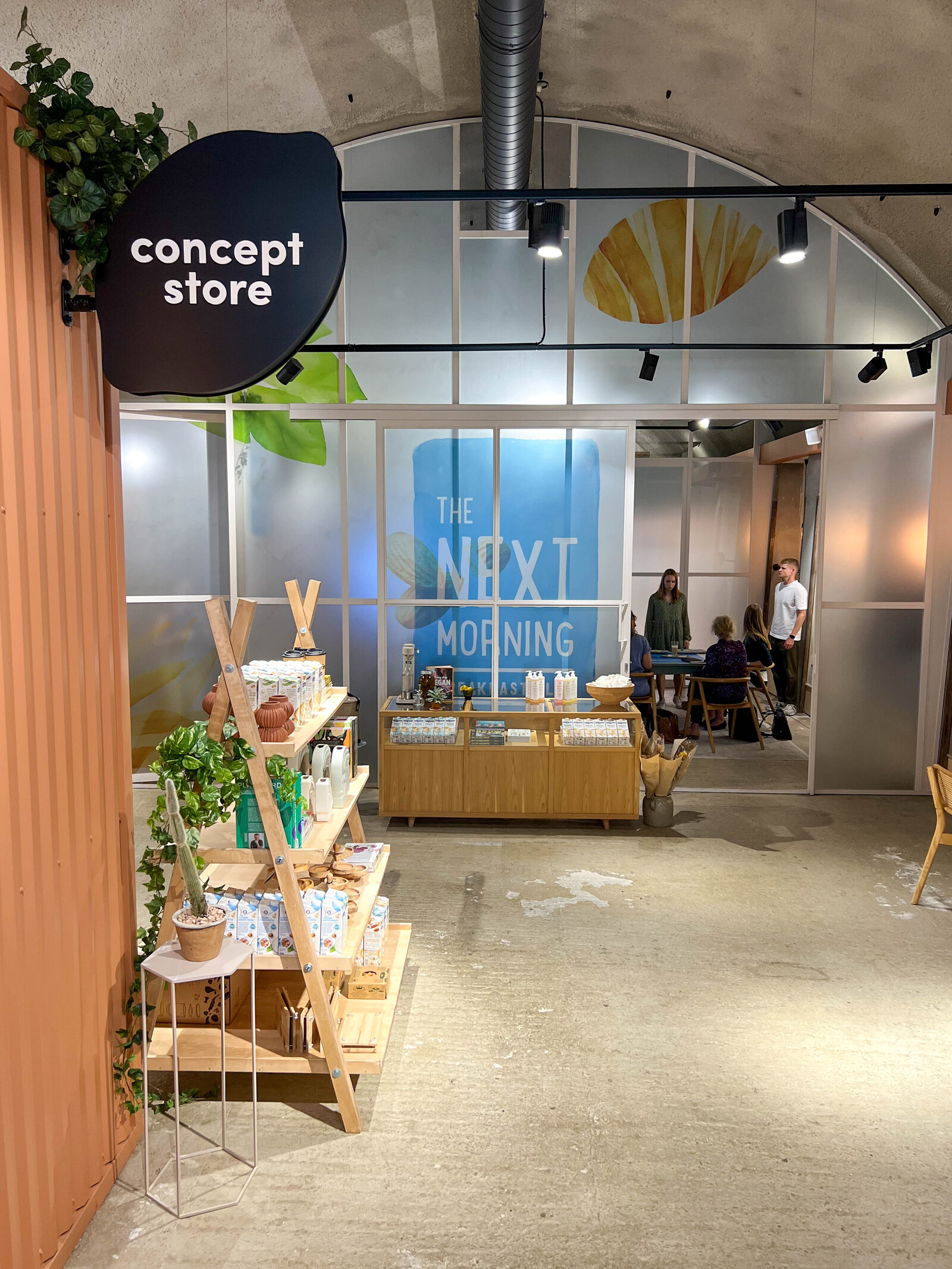 Whether you're vegan or not, this pop-up breakfast club from Alpro is worth a visit. The Next Morning is open from September 7 to October 1.

Discover even more breakfast spots in Rotterdam Centre!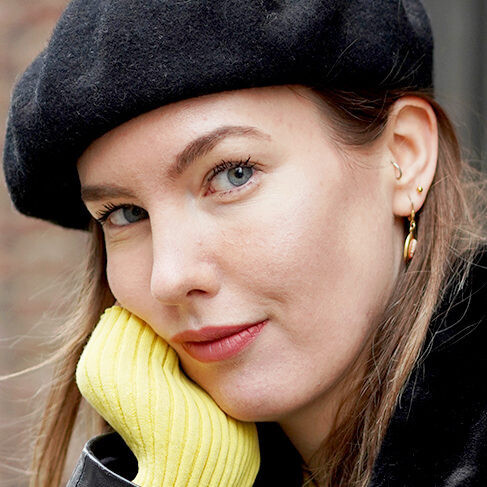 Written by Lisanne van Beurden
September 7, 2022
Frontrunner