Greasy meal
Comfort food in Rotterdam Centre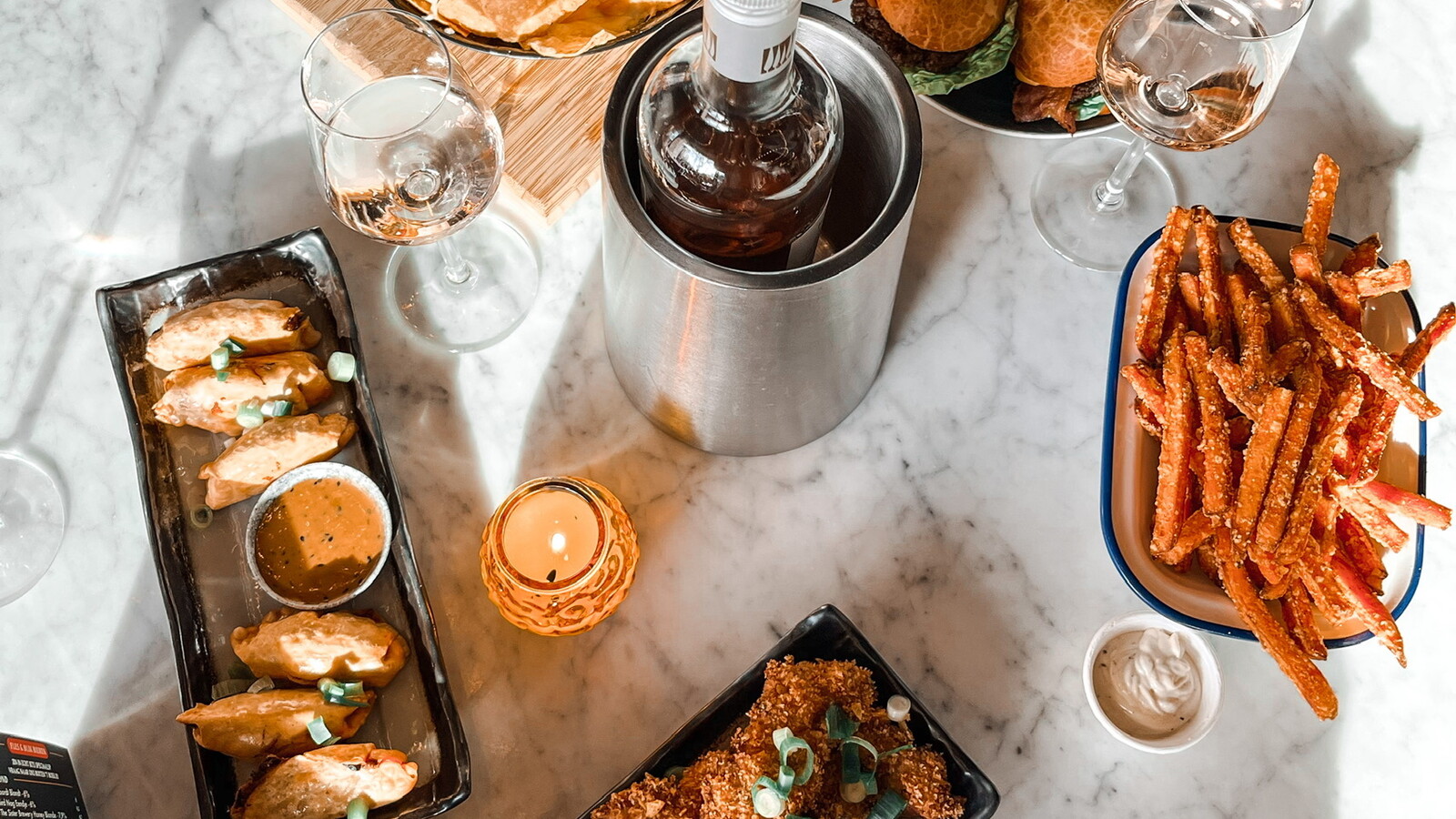 The cozy days in the autumn in Rotterdam Centre naturally include comfort food. Summer is over, autumn is here and it won't be long before winter is just around the corner. No more bikini bodies and time to get our winter body back.
Nice and unabashedly eating a greasy bite is (almost) no one averse to! There are plenty of things in the centre of Rotterdam that can meet your needs, but to help you along the way, I would like to share a number of hotspots that you should definitely not miss in the centre of Rotterdam.
By Jarmusch
At this hotspot in the Industriegebouw on the Goudsesingel they serve all day breakfast. Perfect right? The nice thing about By Jarmusch is that the place is very American. American breakfast, American interior and the staff walk around in typical American uniforms. The atmosphere is great and the food is even better.
You have come to the right place for a really tasty American breakfast, but if you are on the healthy tour, this place is also for you. The menu includes American pancakes, chicken & waffles and sandwiches. It's a popular hotspot and especially on weekends there's a good chance you'll have to wait, but it's well worth the wait!
Tip: if you are with 4 people or more, you can make a reservation in advance.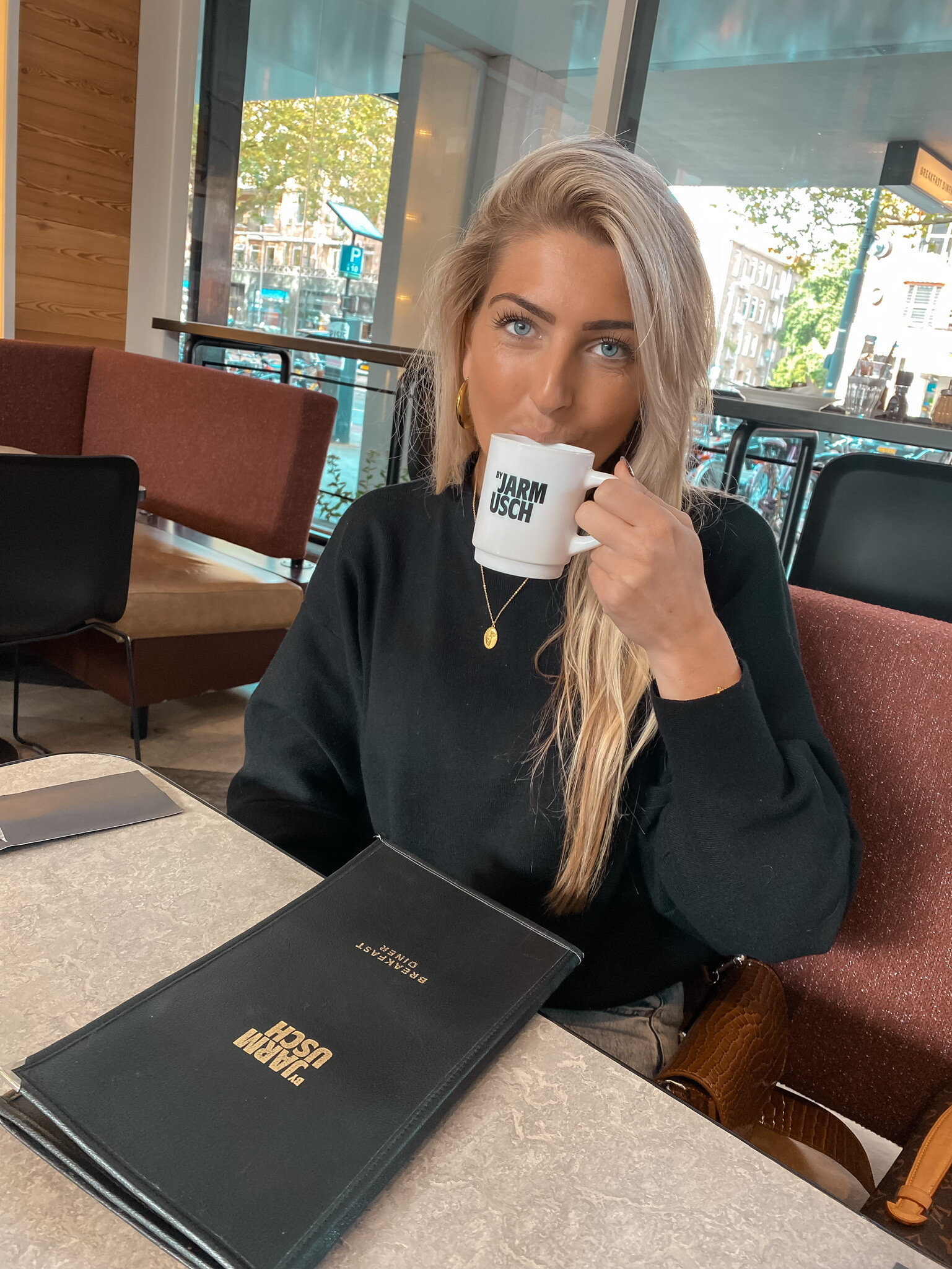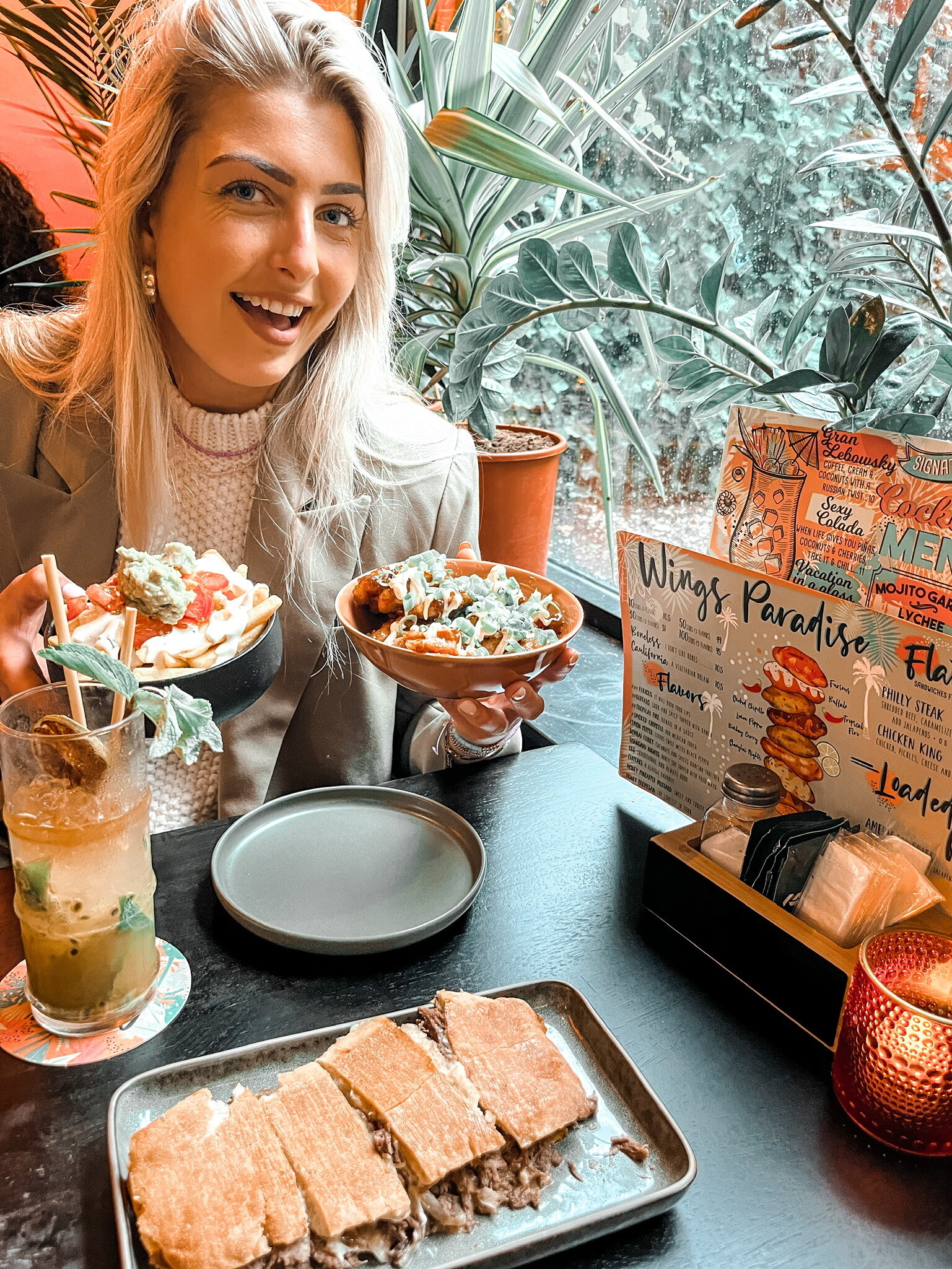 Wings & Flats
Wings & Flats are located on the Nieuwe Binnenweg. What they serve here should be obvious. You can choose from different types of wings and you also have a choice of 11 different flavours. You can compose it however you want!
Are you someone who doesn't like the bones? Then there is also the option to opt for boneless wings. Are you vegetarian? Even then you can eat well here. The vegetarian option consists of cauliflower wings. There is also a wide choice of loaded fries and various sides, including mac and cheese. The perfect place to enjoy comfort food, isn't it?

De Gele Kanarie
You would not immediately expect de Gele Kanarie on the Goudsesingel in a list about comfort food, but nothing could be further from the truth. Besides the fact that they serve delicious beers, the food menu is also really finger-licking. The choice is huge and I can tell you, the choice is also very difficult.
I prefer to put together something here myself with different snacks, but they also have full main courses or pre-composed 'borrel' boards. My favourite snacks? The nachos, the sweet potato fries and the gyozas!
Do you really want to go for a Rotterdam experience? They serve a Rotterdam board with Rotterdam old cheese, Rotterdam dried sausage and Rotterdam bitterballen. Do I need to say more?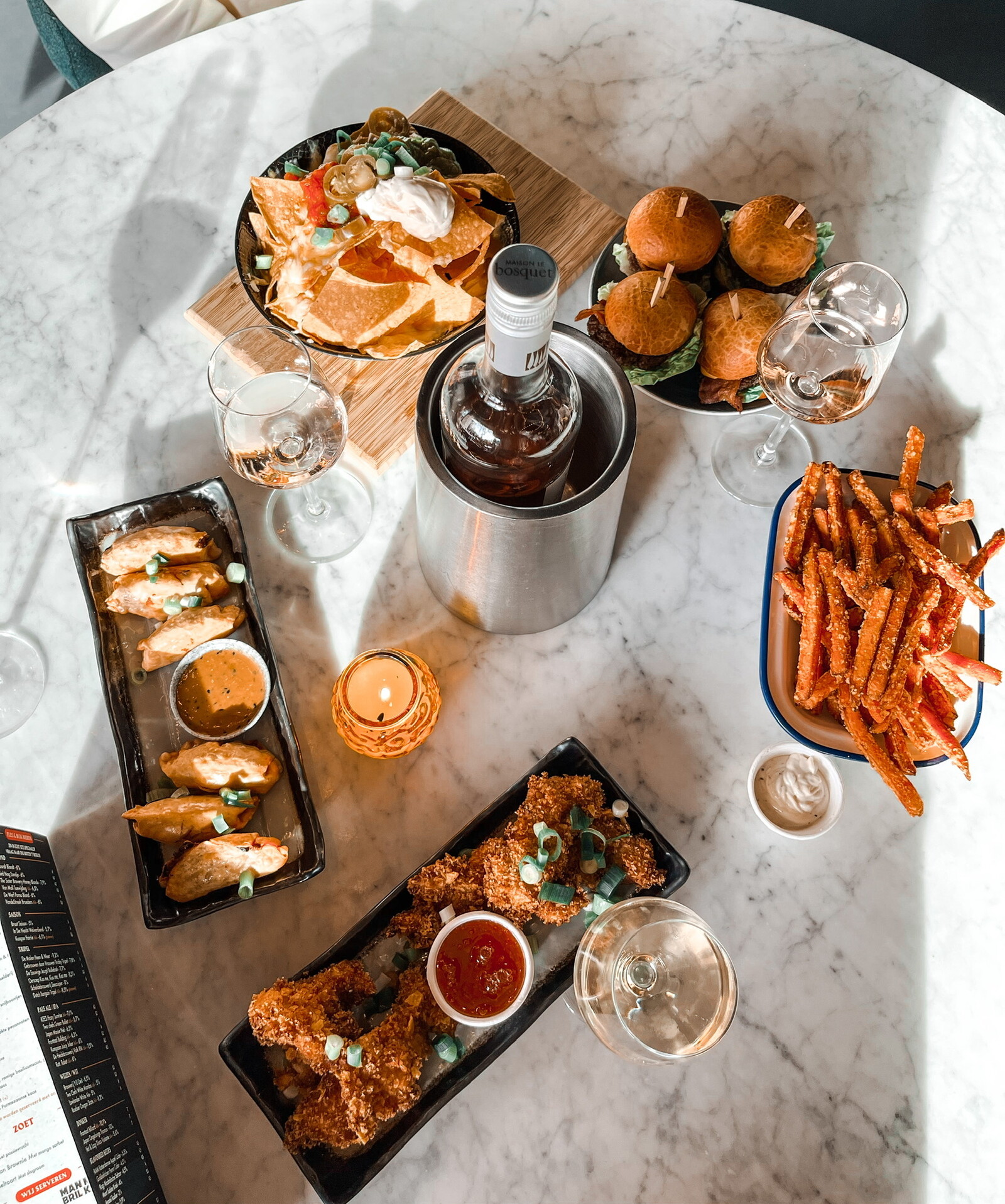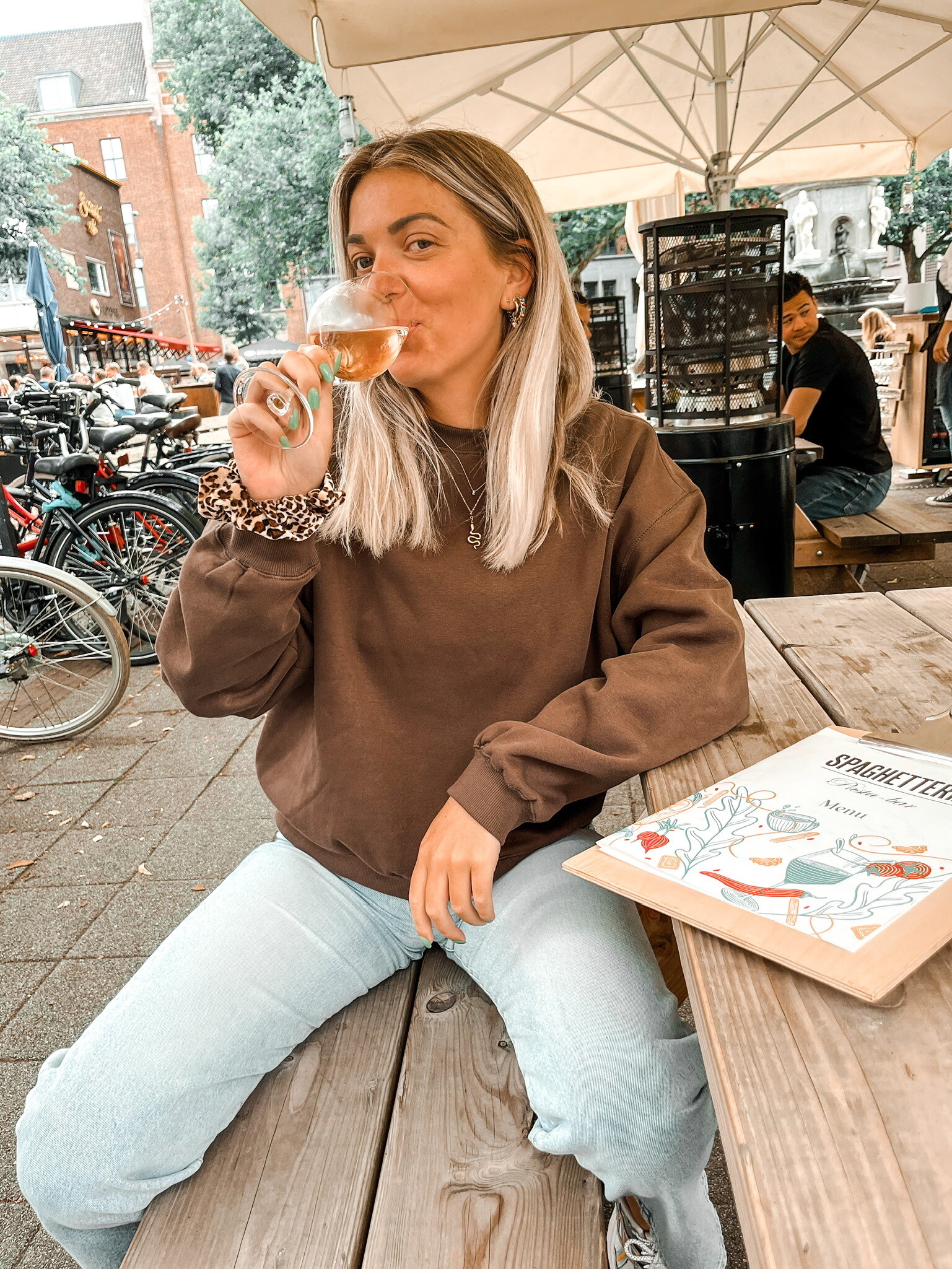 Spaghetteria
When we talk about comfort food, a tasty pasta should not be missing from the list. Spaghetteria is one of my favourite places to eat pasta. There are two locations in Rotterdam, namely on the Nieuwe Binnenweg and on the Pannekoekstraat.
They work with a changing menu, so it is always a surprise what you can order. There are also always vegetarian options on the menu. If you still have room for dessert after the pasta, be sure to try the tiramisu!
What I like about Spaghetteria is that it has a cozy atmosphere. You eat at long tables where several guests are seated. The staff is also always super friendly. All in all, highly recommended if you are looking for a nice place to eat pasta.