Yum!
Bubble tea bars in Rotterdam Centre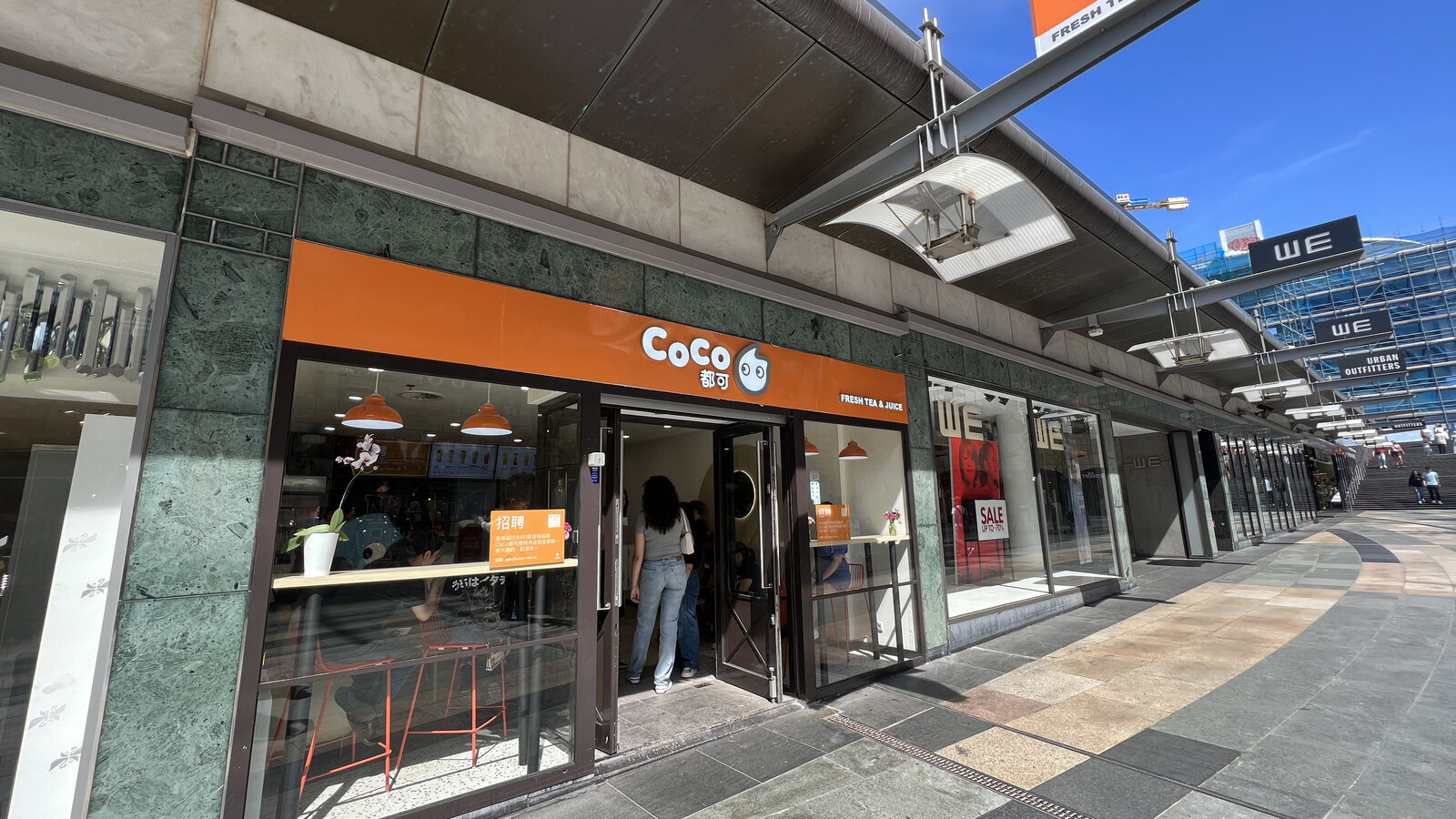 More often than ever you come across the special bubble tea bars in Rotterdam. Originally this popular drink - made with tea, milk, fruit syrup and tapioca balls - comes from Taiwan, but now it is also becoming very popular in the Netherlands. Below I share three places where you can score bubble tea in Rotterdam Centre and share my personal opinion.
There are plenty of places in the centre where you can get a bubble tea to go. I especially like the local spots. YoYo! and 8tea5 Bubbletea are also located in Amsterdam and The Hague, that's why I went for a taste at three places that you can't visit anywhere else in the Netherlands.
CoCo Fresh Tea & Juice
Am I a little biased? Perhaps. Before I already mentioned that I am a big fan of CoCo Fresh Tea & Juice, especially when I lived in Beijing way back. This establishment does not disappoint! The first few weeks it was very busy at this place. Fortunately, you can now just walk in and you will have your favourite boba in your hands in no time.

My favourite? The Three Guys. Here you have the classic milk tea and the tapioca balls, but also grass jelly and the best: PUDDING! It is so delicious and definitely my all time favourite. Not a fan of grass jelly? Then order the Two Ladies. This boba drink is exactly the same as Three Guys, but without the grass jelly. Both highly recommended for all pudding lovers.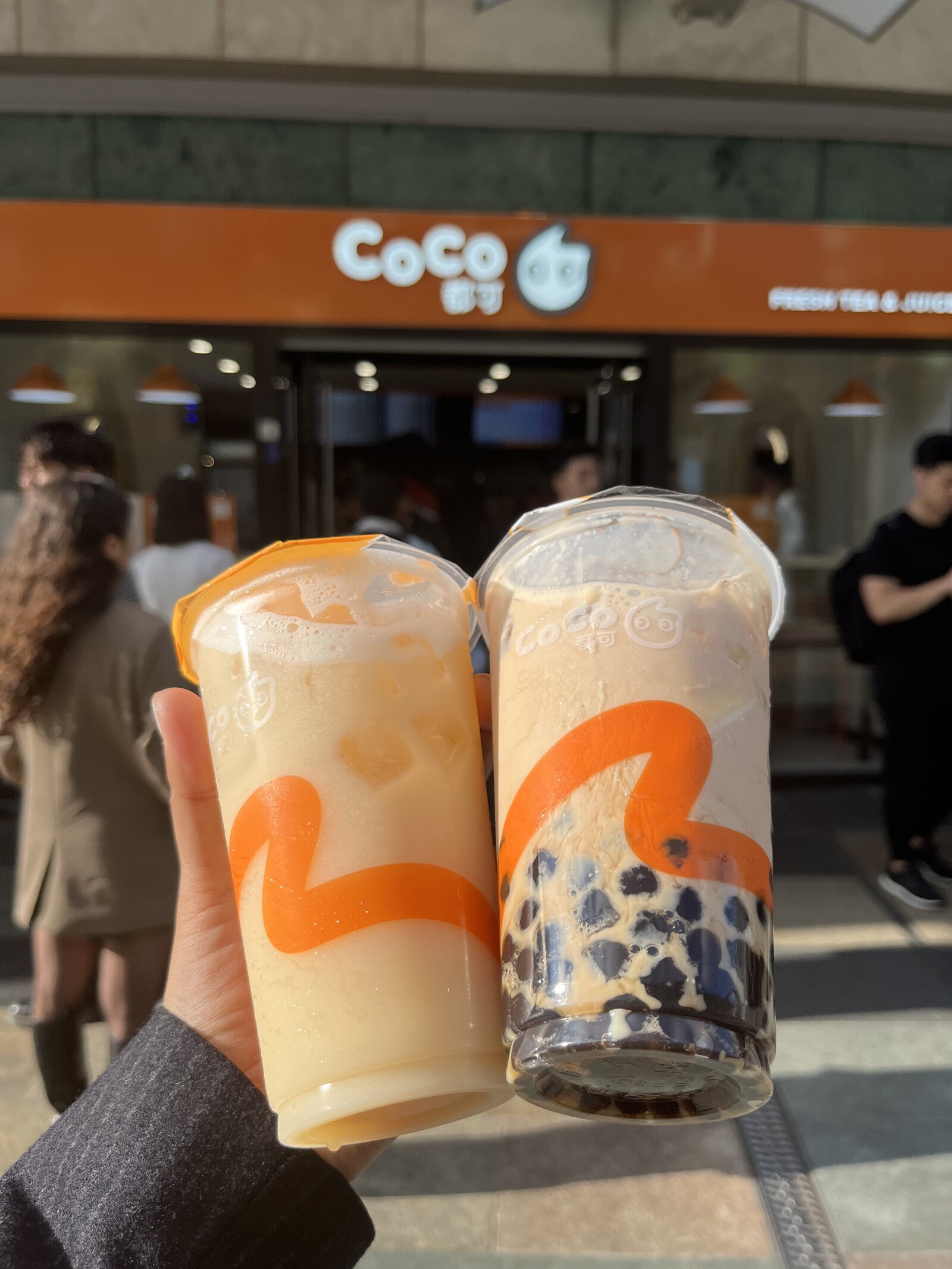 Tea Society
The Tea Society store on Karel Doormanstraat is very minimalistic and clean. Instead of an overwhelmingly colourful place, like most bubble tea bars, they have opted for a concrete ciré look. This way you immediately get a calm and calm feeling when you enter and that makes the whole feel a lot more luxurious.

I ordered the Brown Sugar Milk Tea. Certainly not bad! The tapioca balls were a bit on the hard side, but that's a personal taste. In general, I found the price-quality ratio to be decent.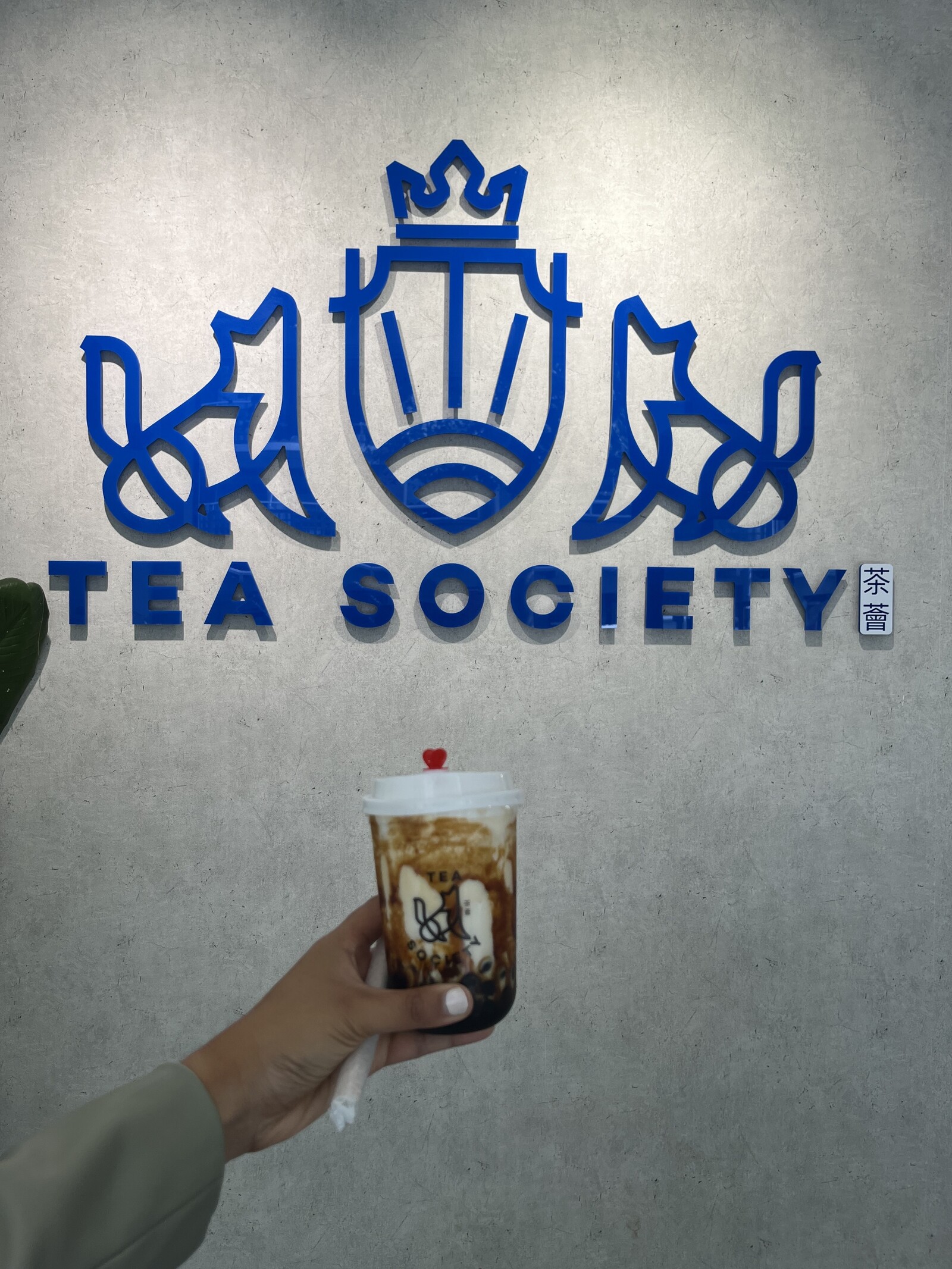 Cutea
Cutea is a cute bubble tea bar in Rotterdam. As soon as you enter their pink paradise, an ordering post is waiting for you. Here you can choose your favourite bubble tea or create your own bubble tea. This way you can opt for more or less sugar, select your toppings and actually adjust it completely to your taste.

I chose the Famous Cake myself; very tasty if you have a sweet craving. What I especially like about Cutea is the location. It is close to Pathé Schouwburgplein, so also nice and close to Central Station and therefore a nice place to refuel after a day of shopping before traveling again.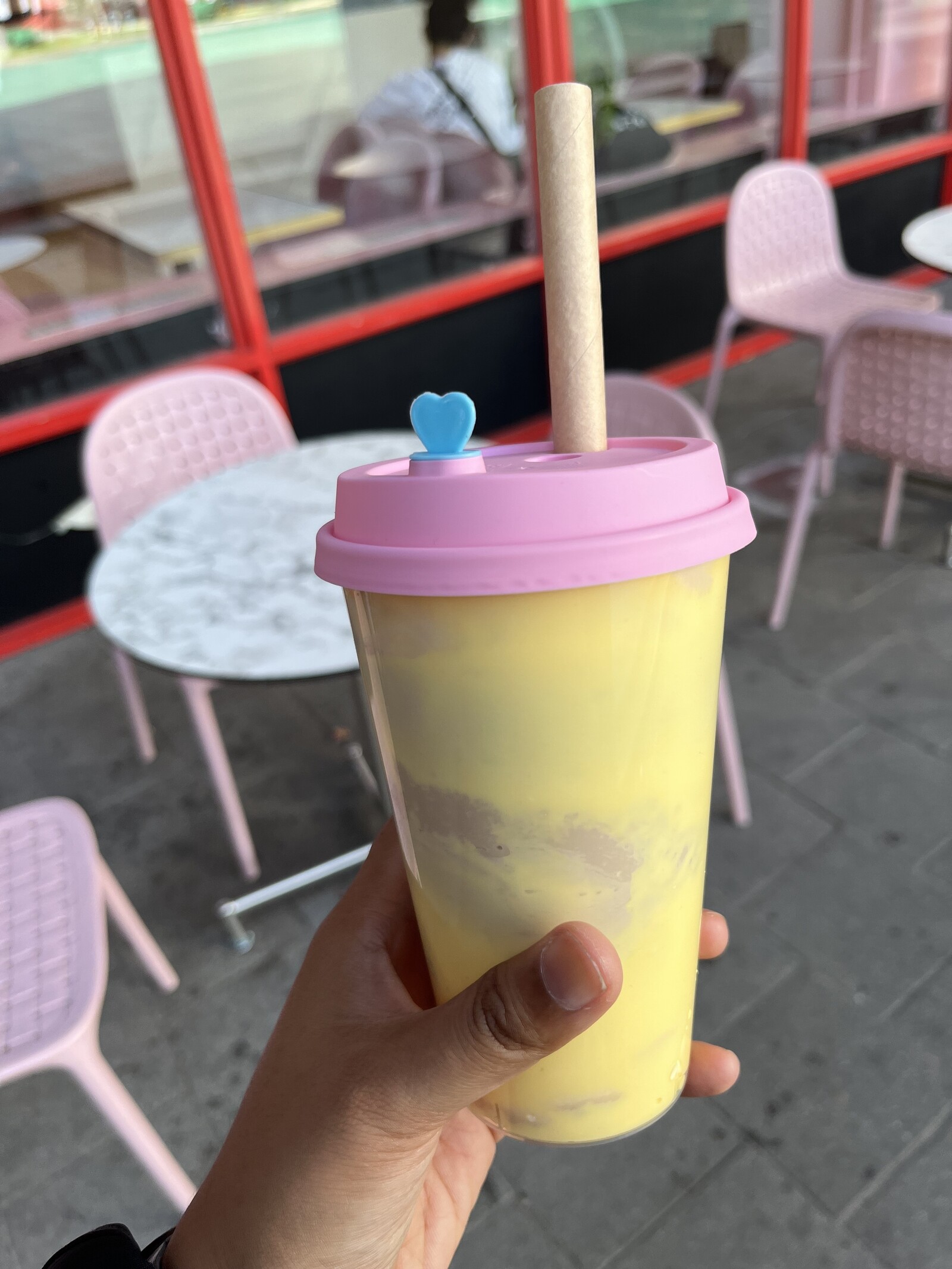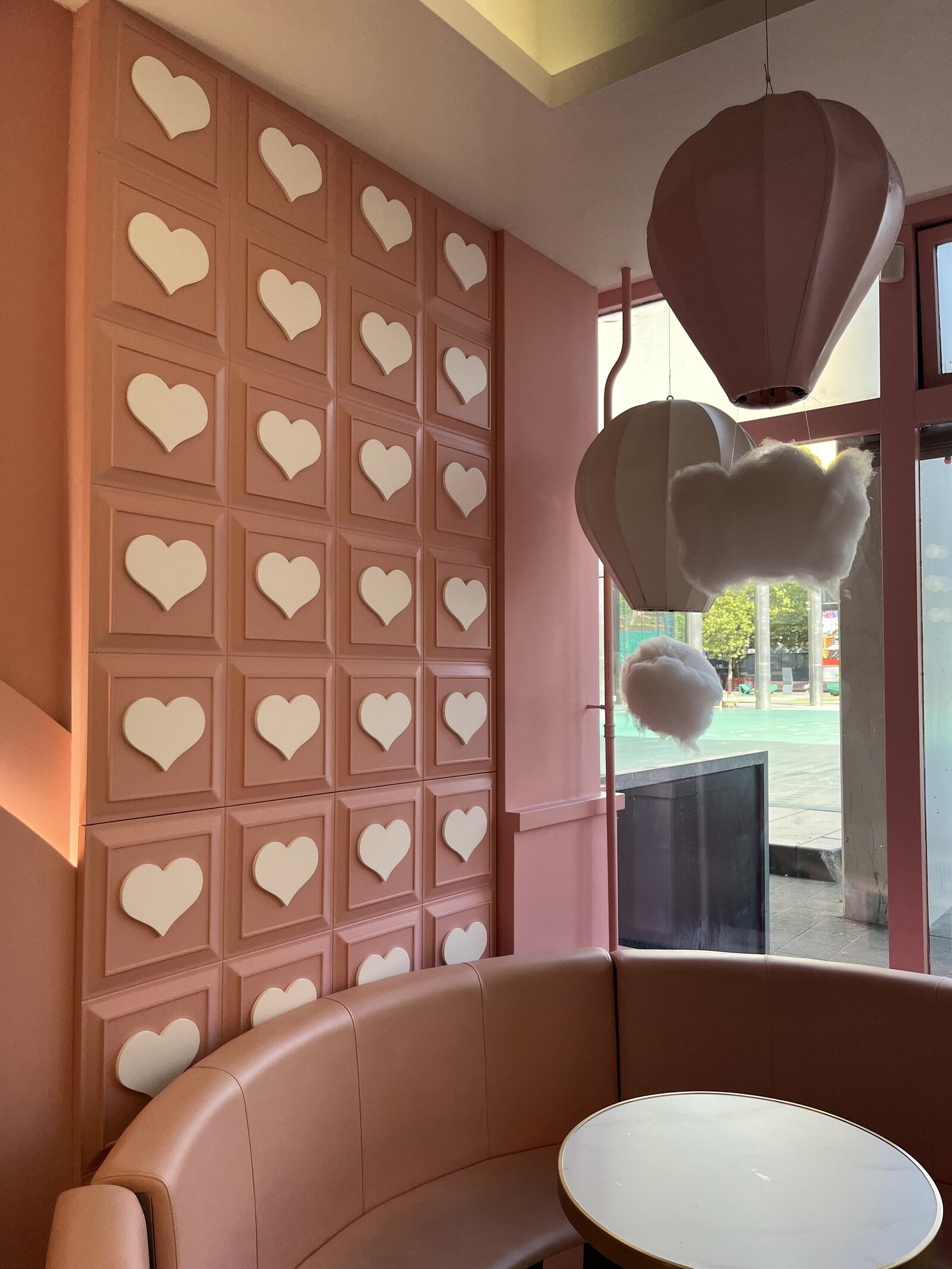 Dimple's favourite
Of all three spots I have to say that CoCo Fresh Tea & Juice comes out as the winner. The tea is not too sweet, the tapioca balls are just right and the medium portion is more than medium if you ask me! This is followed by Cutea, because I think the hardness of the tapioca balls there is perfect. As I mentioned, I found the balls at TeaSociety a bit on the hard side and with that this bubble tea bar ends up at number three.

Still, all three spots are more than worth a try, as this is of course my personal opinion. Click here to discover even more of my favourite places in Rotterdam!

What is your favourite boba spot in Rotterdam Centre? And do you think I should really try one more? Let me know!