Insider tips
Dimple's favourite spots in #RC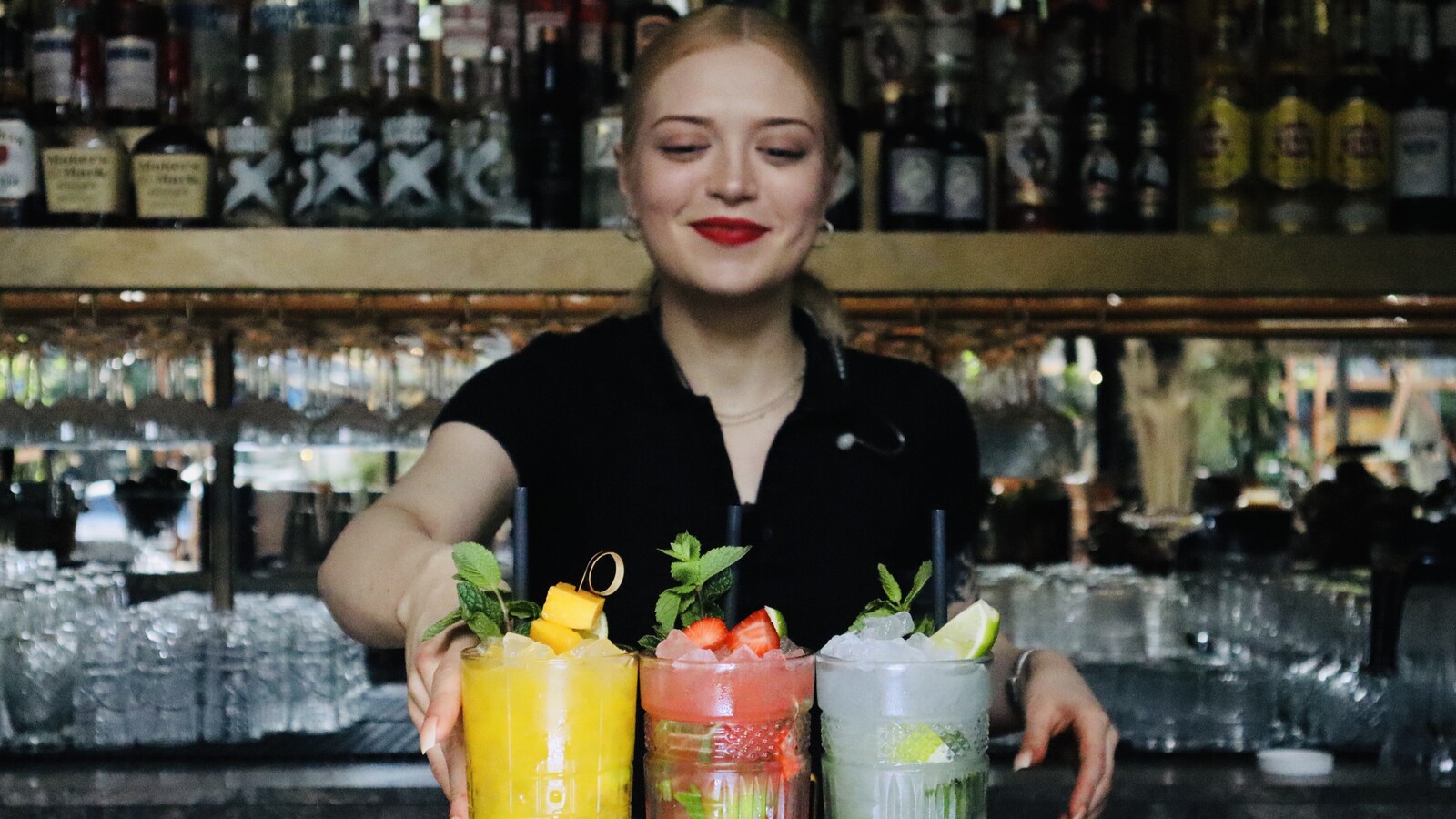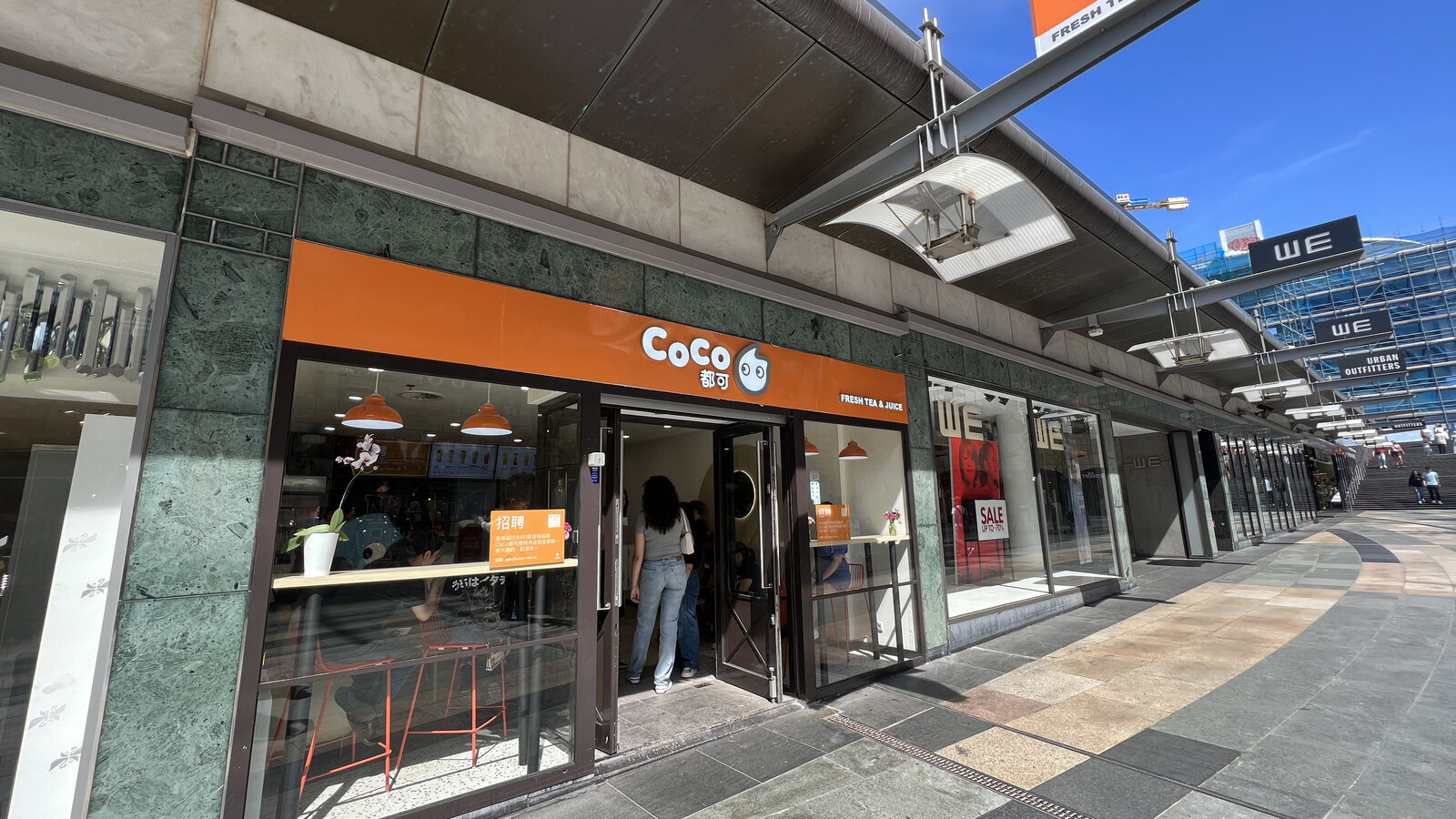 From drinks to shopping: I enjoy the city centre to the fullest! There are five special places where I prefer to spend my time and I would like to share them with you.
Do you also like good coffee, second-hand shopping and tasty cocktails? Then these spots should not be missing from your list. Are you reading along?
TK Maxx
I am a big fan of thrift shops, preloved luxury and everything that is certainly not worn out yet. That's why TK Maxx is one of my favourite stores.
You may know this one from other cities, but you can also find this gigantic store in Rotterdam. I can spend hours scouring racks and looking for hidden gems. Sometimes even beautiful designer pieces pass by.
TK Maxx is not a second-hand store, but an outlet of outlets. So if a garment of a certain brand has gone from the store to the outlet, but has not been sold there either, it ends up at the TK. I think it's a great concept, because that way products that are made remain on the market instead of ending up in a garbage dump.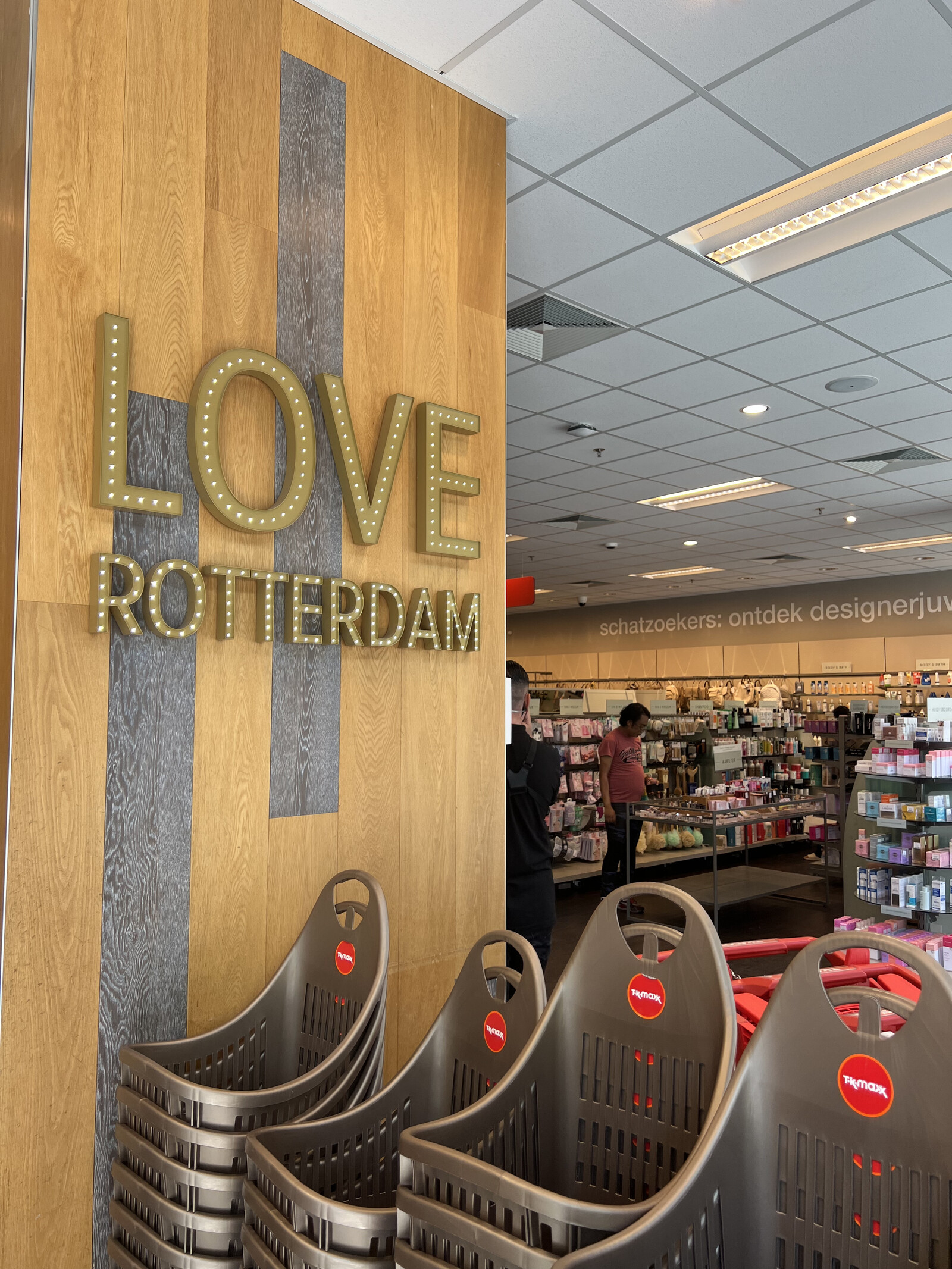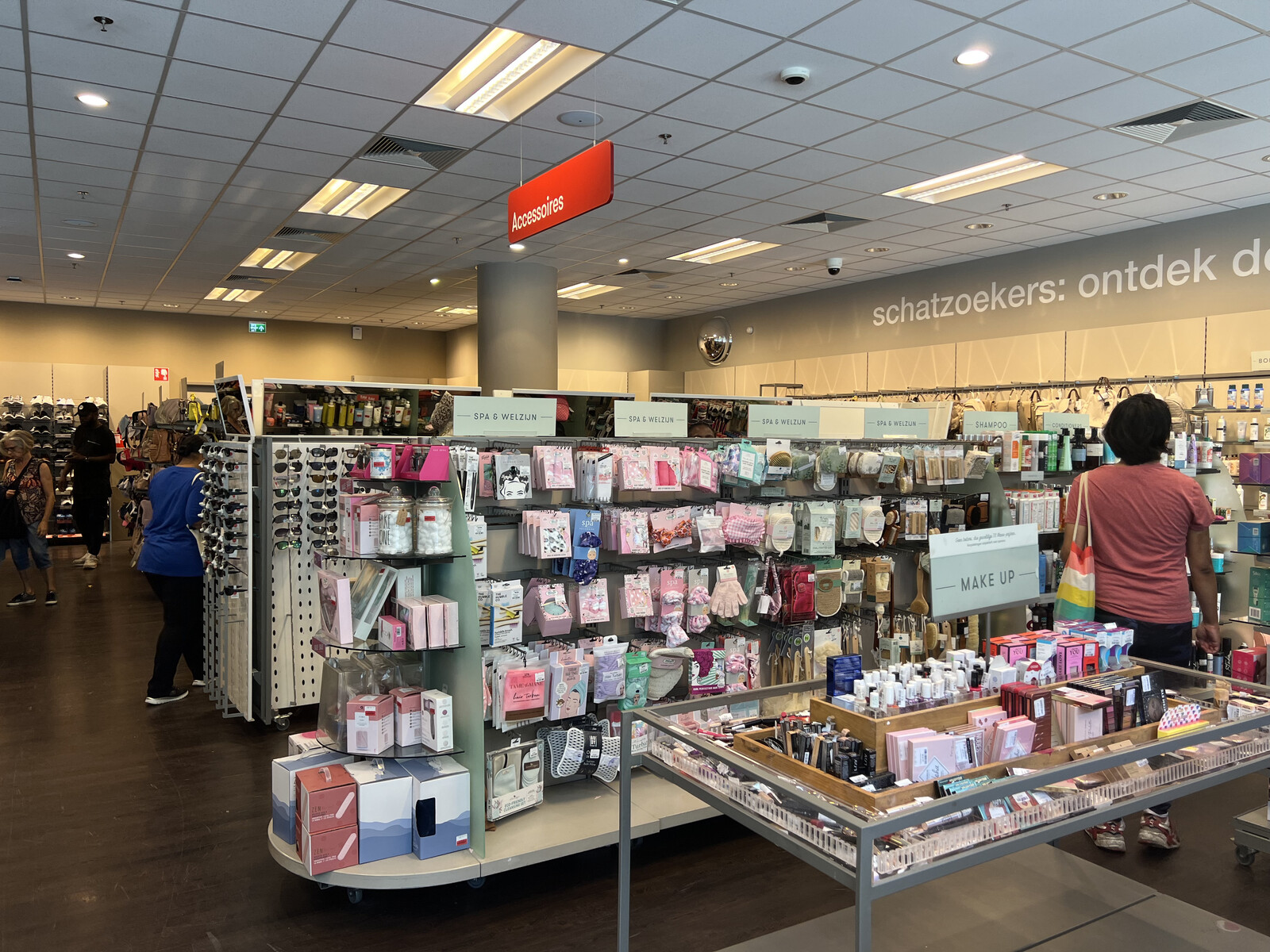 Wawburger
I don't often eat fast food, but when I really feel like a good burger, Wawburger is the first thing that comes to mind. The reason? Because of their turkey bacon! I don't eat pork myself, so I love having bacon on a burger every now and then. The fries are also delicious. In my opinion, this local spot is highly recommended if you want to support Rotterdam entrepreneurs.
Chinny
Roll Chicken Curry? Bakkeljauw? You know that these sandwiches are best at a Surinamese restaurant! At the beginning of the Lijnbaan you will find Chinny, who ensures that you can tame your cravings. Definitely recommended for lunch if you work in the area or if you want a break from all the shopping on the Lijnbaan.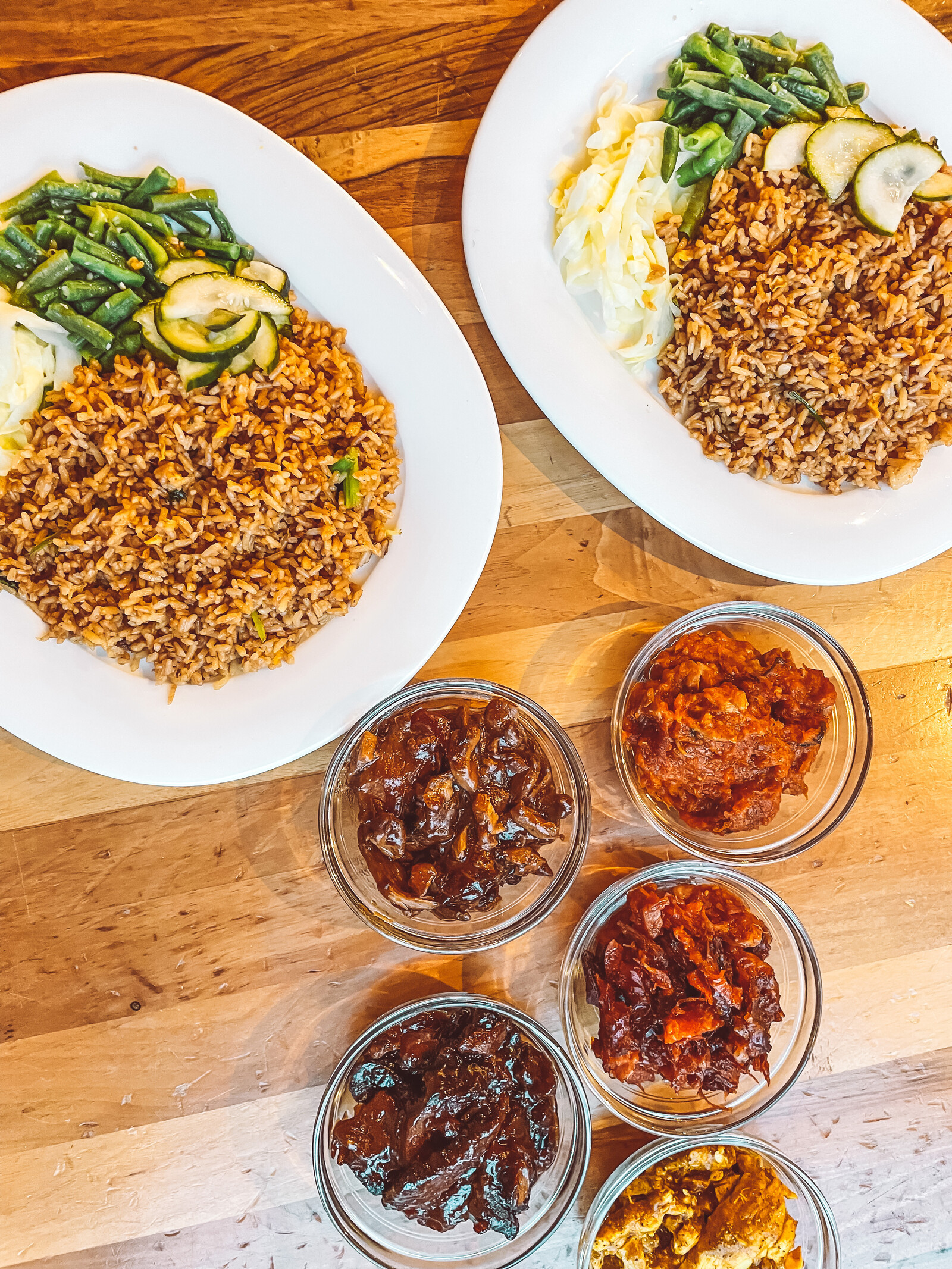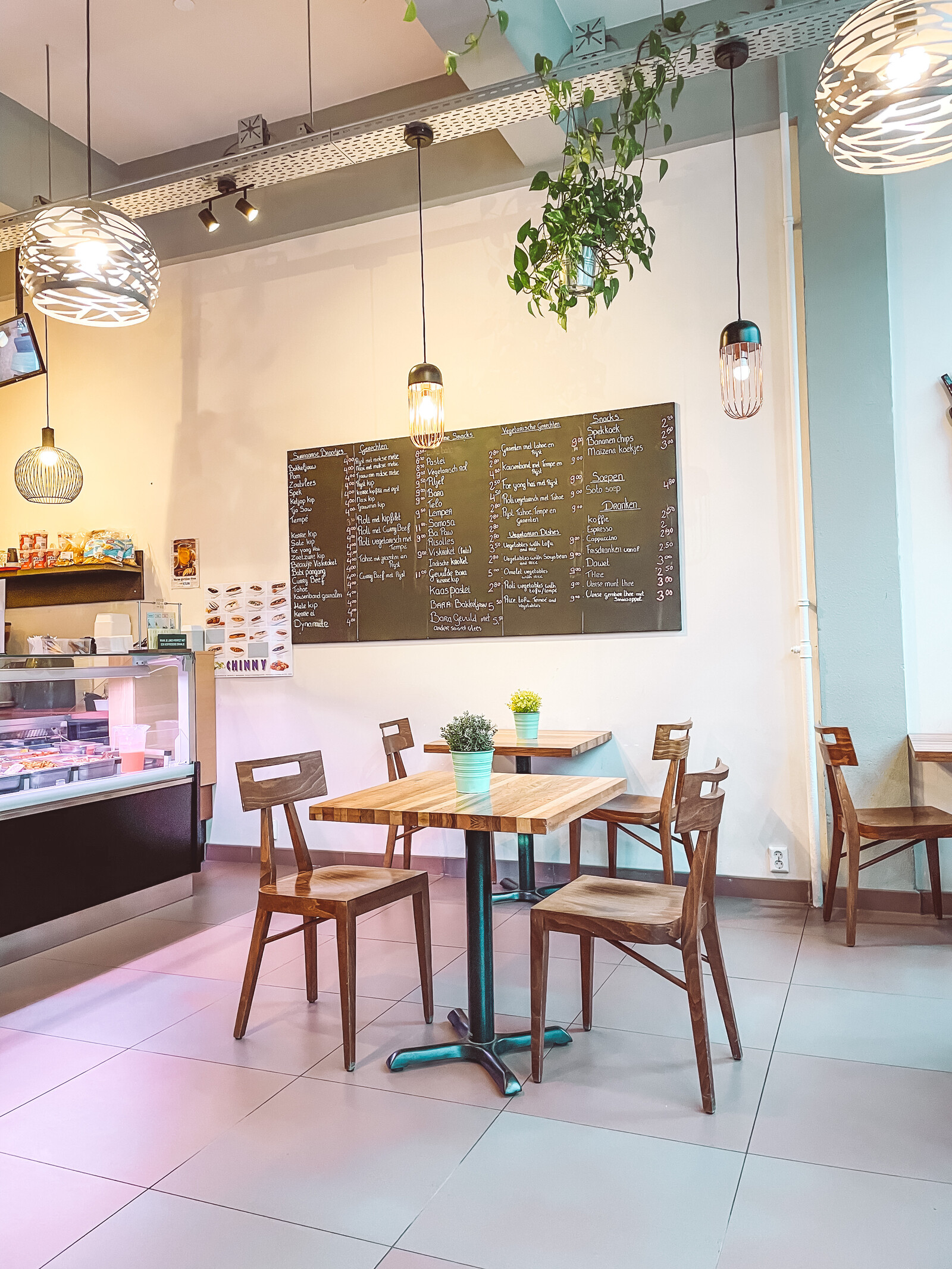 DoDo
DoDo Café is located on the corner of Kruiskade and Karel Doormanstraat. I'm a sucker for interior design and I love the bohemian vibe at DoDo! You can go here for lunch and it is also highly recommended for a drink. The cocktails, both virgin and alcoholic, not only look instagrammable, but also taste really good.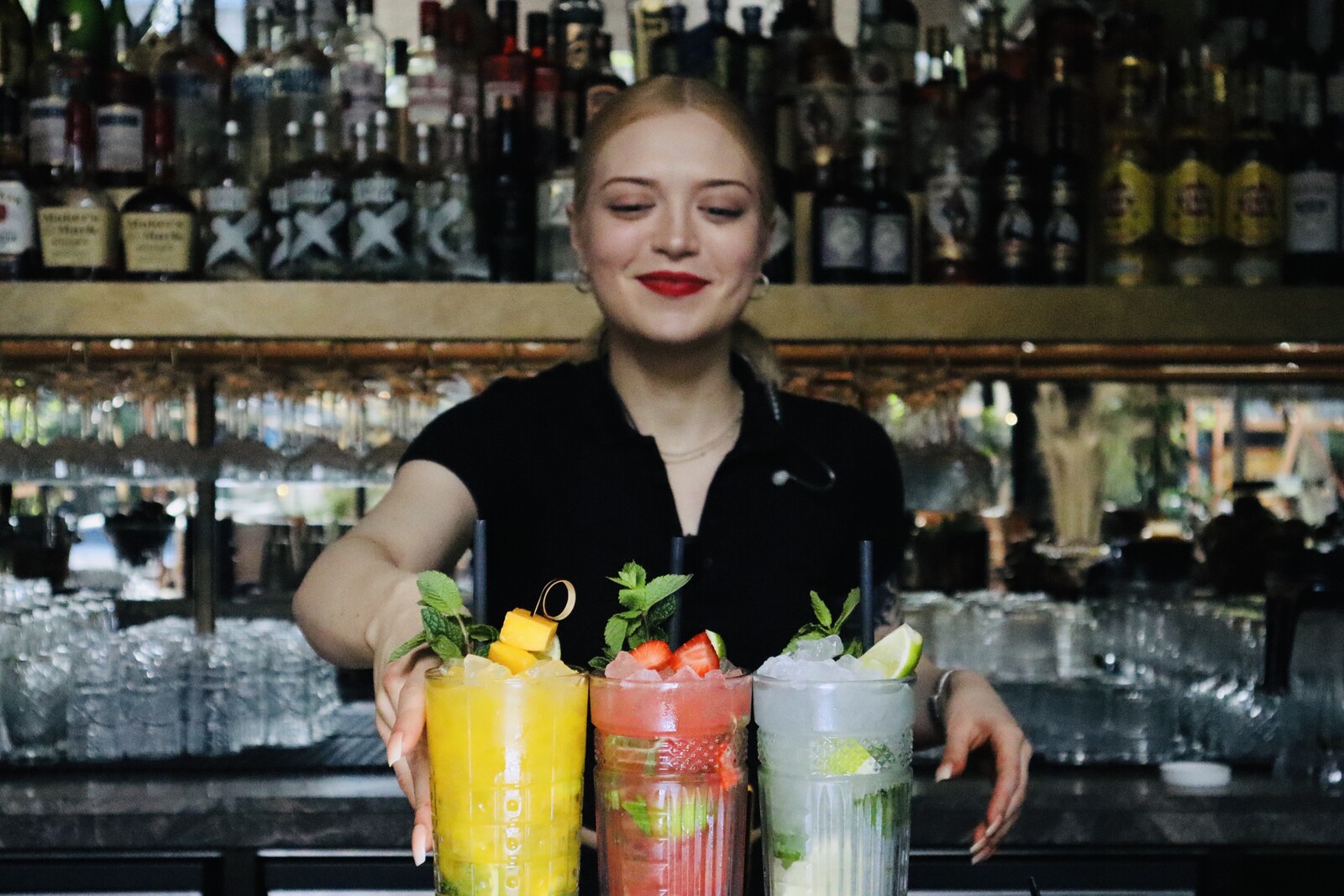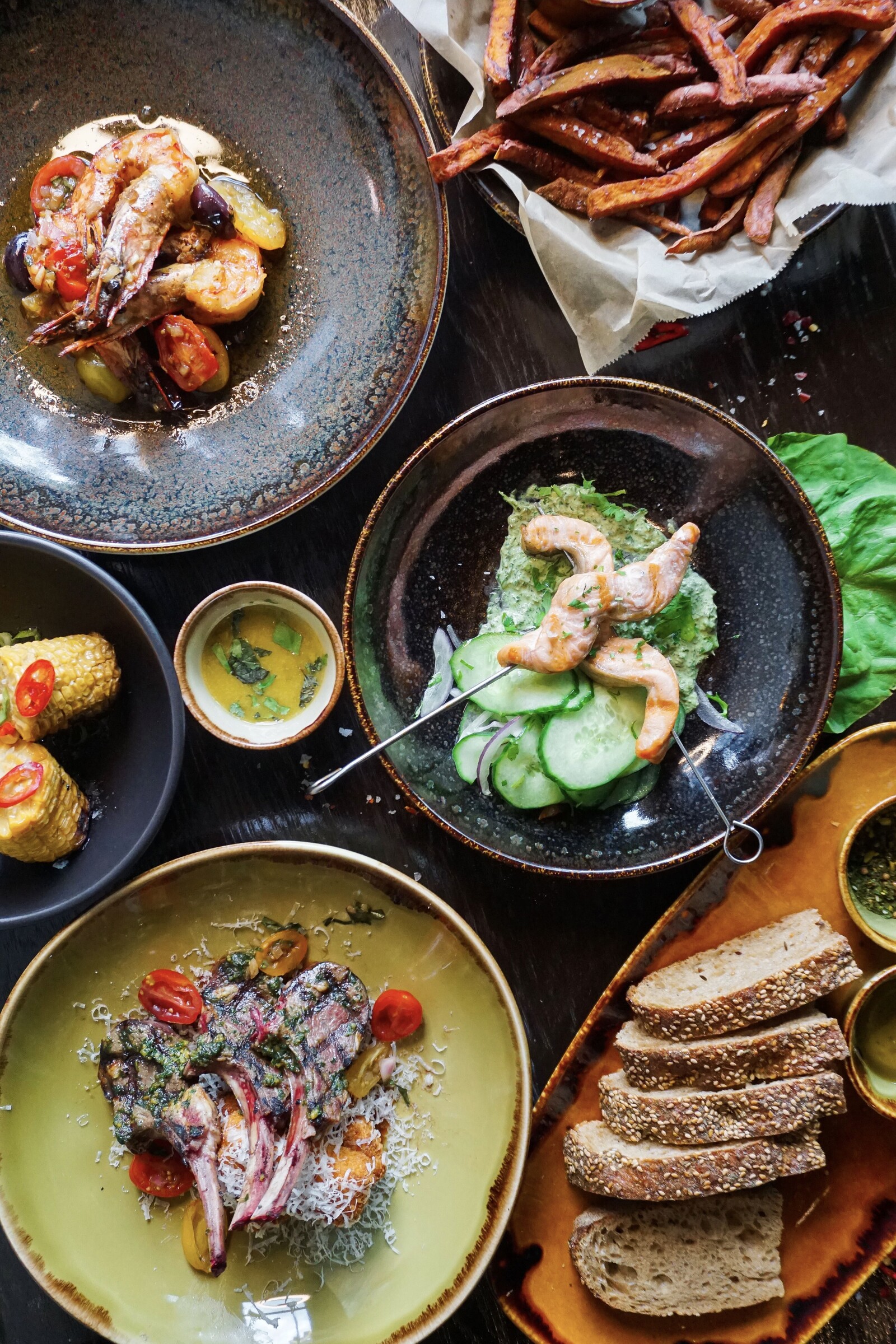 Coco
Bubble tea fans unite! The bubble tea hit from North/East Asia has now also opened a branch in Rotterdam. And specifically in the Koopgoot. I'm always a fan of the classic Milk Tea, but like many other bubble tea shops, Coco has a range of different options. Enough for all boba fans!