When you want to experience
Design & Architecture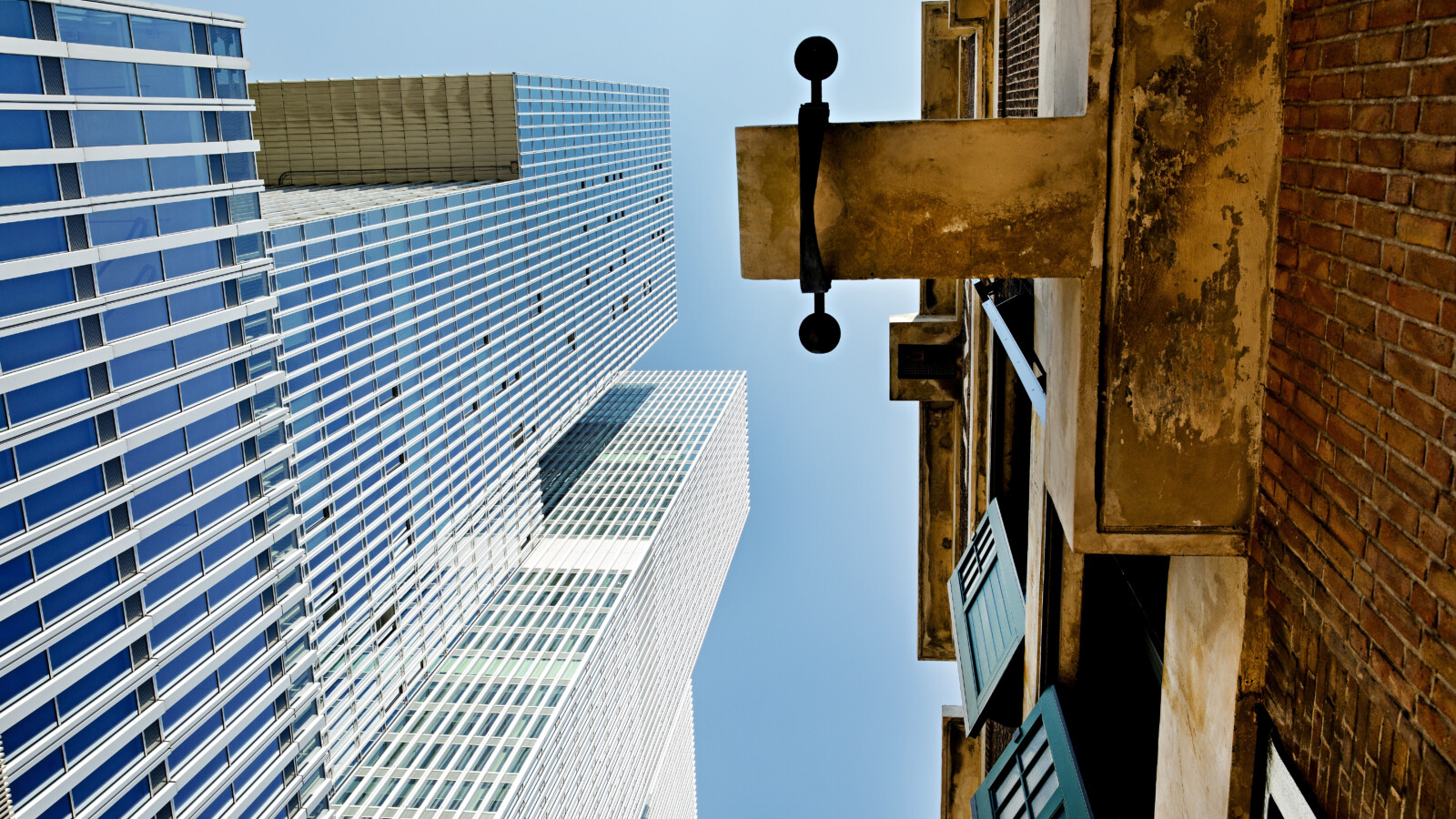 If there's one reason you should visit Rotterdam, it's because of its unique designs and progressive architecture. Nowhere in the Netherlands will you find such structures as here. And that is of course not without reason.
Amsterdam, Delft or Maastricht are known for their historically beautiful buildings, whereas Rotterdam has undergone a major metamorphosis after the bombing of 1940. This resulted in a city full of modern and unique places that you can admire.
Right in the heart of the centre you will find the eye-catchers such as the Markthal: an enormous gray arch with dozens of windows and a colourful ceiling. Or how about Central Station? An asymmetrical building with an aluminum roof. And of course let's not forget one of the city's new additions: the Depot. A forty meters high reflecting building, in the shape of an egg. With trees on the roof, of course. Then take a stroll across the Museum Park, with its beautiful lawns, trees, plants, a pond and works of art. A real oasis.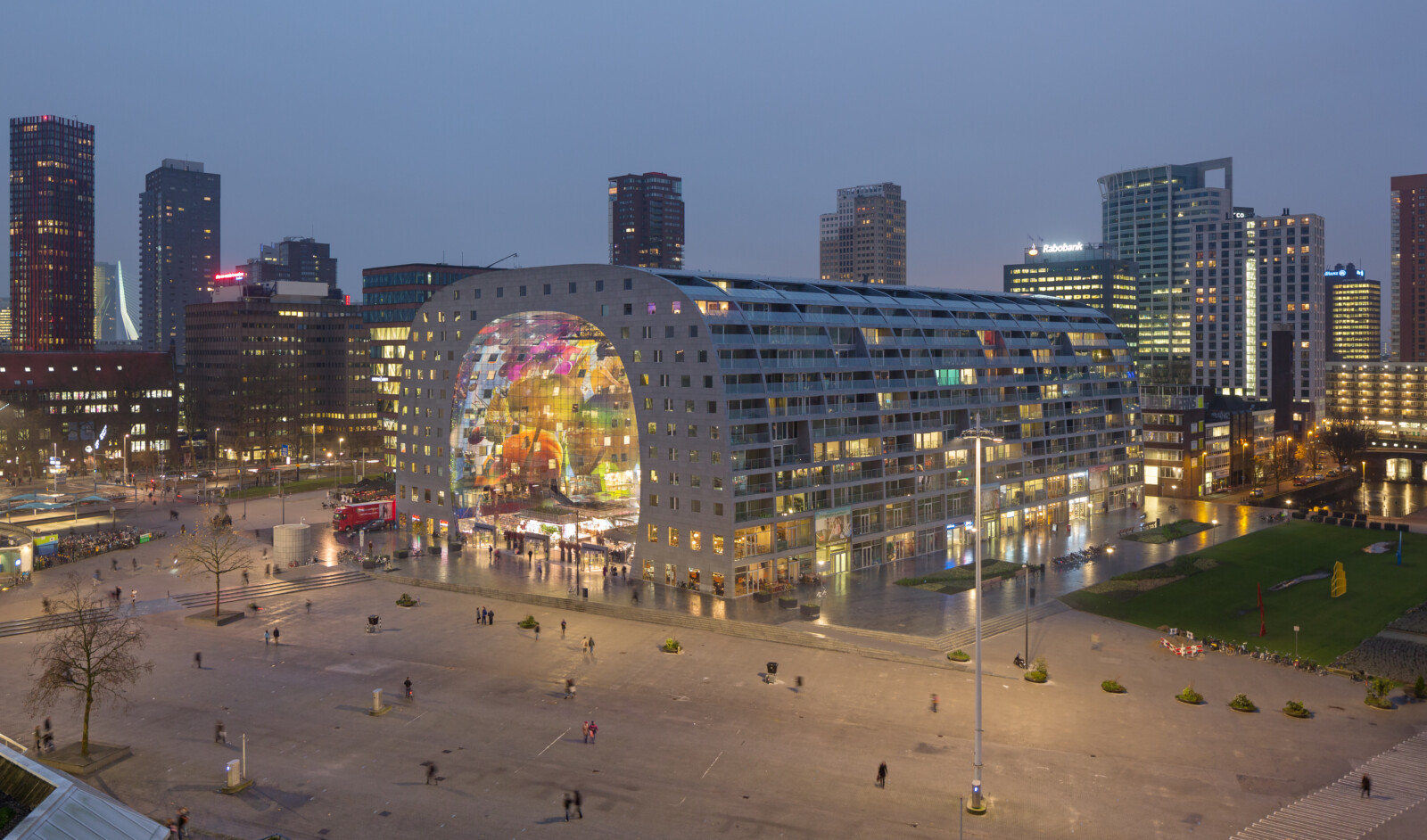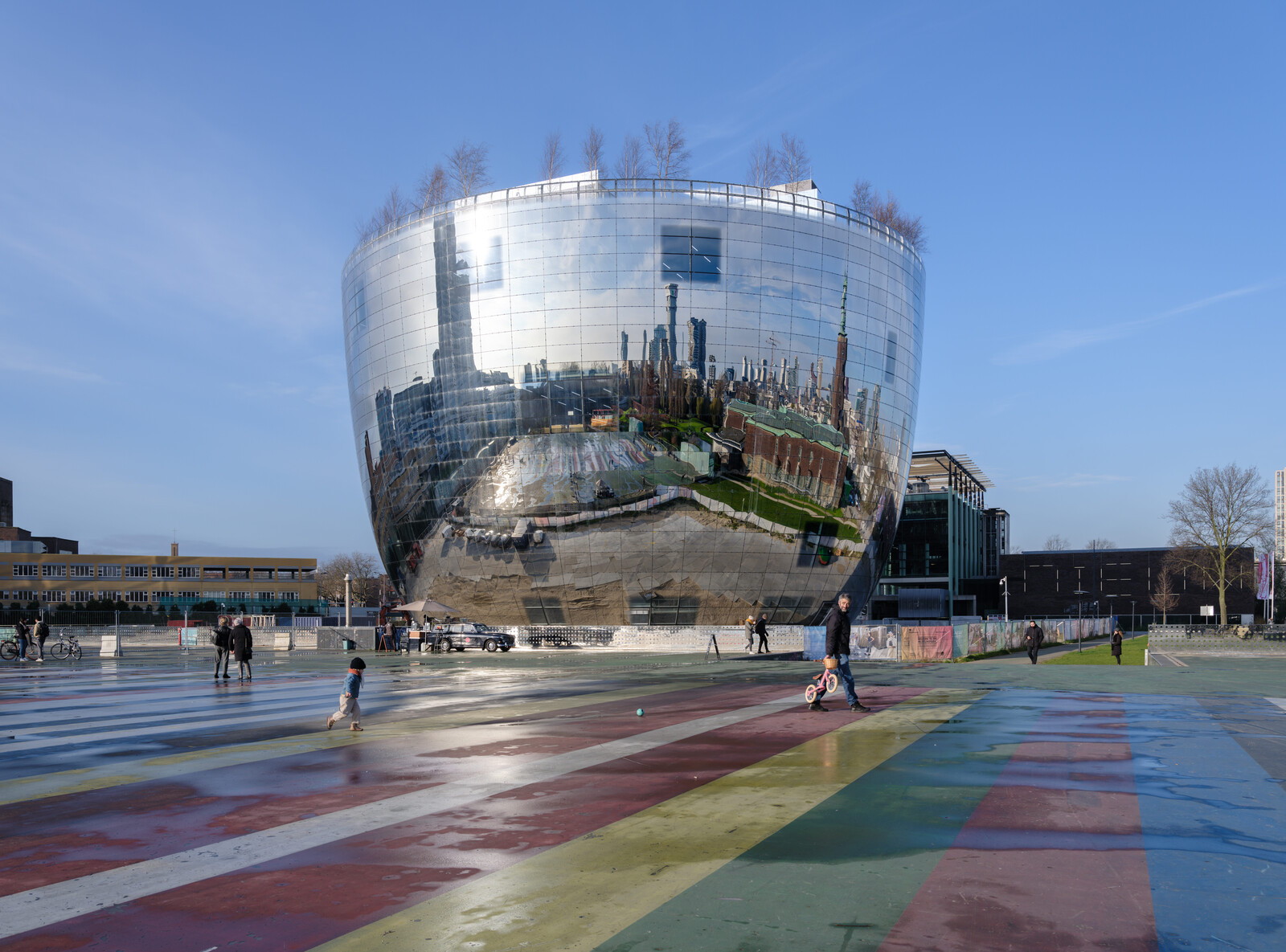 Eyecatchers
But it is not only these eye-catchers that make Rotterdam the city it is. The skyline is expanding and new skyscrapers are being built, filled with unique apartments with a beautiful view over the Maas. Take a stroll through the Wijn- en Glashaven, for example, where beautiful new architecture is under construction or has already been completed. And then walk straight to the Scheepvaartkwartier, where you will find the impressive Zalmhaven tower; the tallest skyscraper in the Benelux.
'A forty meters high reflecting building, in the shape of an egg. With trees on the roof, of course.'