When you want to experience
Design & Architecture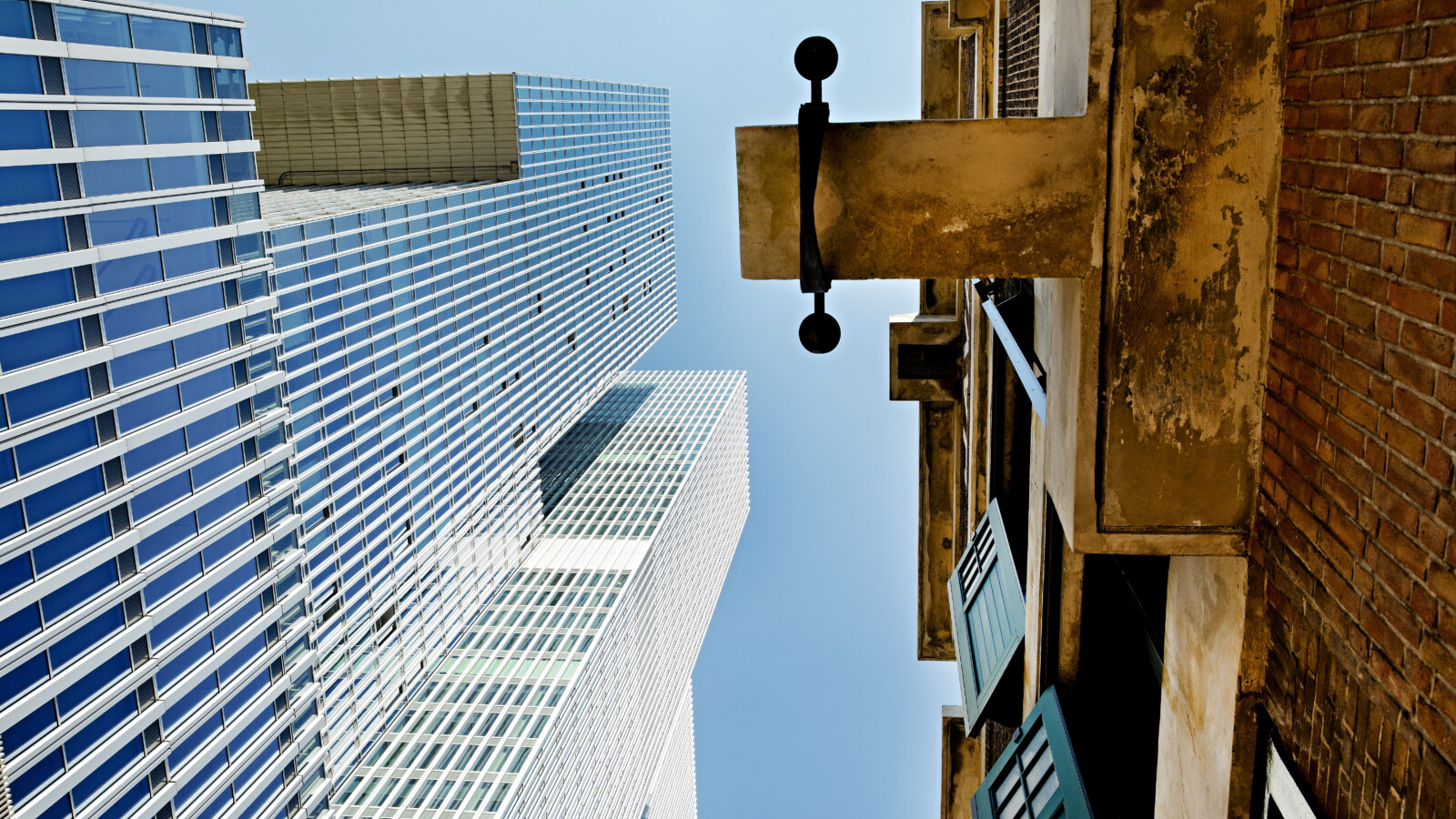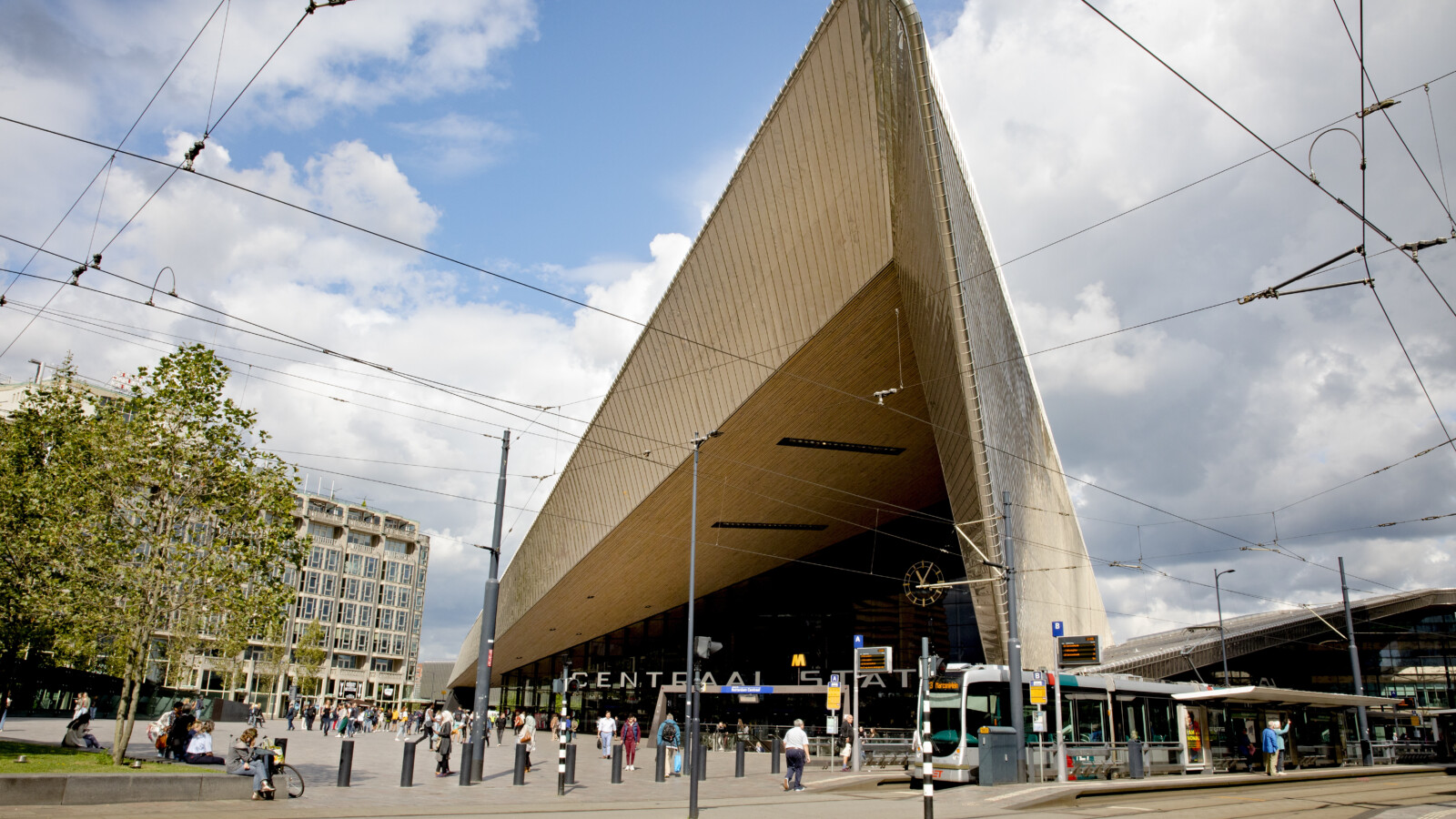 Als er één reden is waarom je Rotterdam moet bezoeken, is het vanwege de unieke designs en vooruitstrevende architectuur. Nergens in Nederland vind je zulke bouwwerken als hier. En dat is natuurlijk niet zonder reden.
If there's one reason you should visit Rotterdam, it's because of its unique designs and progressive architecture. Nowhere in the Netherlands will you find such structures as here. And that is of course not without reason.
Want waar Amsterdam, Delft of Maastricht vol staat met historische mooie panden, heeft Rotterdam een flinke metamorfose ondergaan na het bombardement van 1940. Dit resulteerde in een stad vol met moderne en unieke plekken waar je je ogen uitkijkt.
Recht in het hart van het centrum vind je de absolute eyecatchers zoals de Markthal: een enorme grijze boog met tientallen ramen en een kleurrijk plafond. Of wat dacht je van het Centraal Station? Een asymmetrisch gebouw met een aluminium dak. En laten we natuurlijk niet een van de nieuwe aanwinsten van de stad vergeten: het Depot. Een veertig meter hoog spiegelend gebouw, in de vorm van een ei. Met bomen op het dak, natuurlijk. Wandel dan gelijk ook even het Museumpark over, met mooie grasvelden, bomen, planten, een vijver en kunstwerken. Een echte oase van rust.

Amsterdam, Delft or Maastricht are known for their historically beautiful buildings, whereas Rotterdam has undergone a major metamorphosis after the bombing of 1940. This resulted in a city full of modern and unique places that you can admire.
Right in the heart of the centre you will find the eye-catchers such as the Markthal: an enormous gray arch with dozens of windows and a colourful ceiling. Or how about Central Station? An asymmetrical building with an aluminum roof. And of course let's not forget one of the city's new additions: the Depot. A forty meters high reflecting building, in the shape of an egg. With trees on the roof, of course. Then take a stroll across the Museum Park, with its beautiful lawns, trees, plants, a pond and works of art. A real oasis.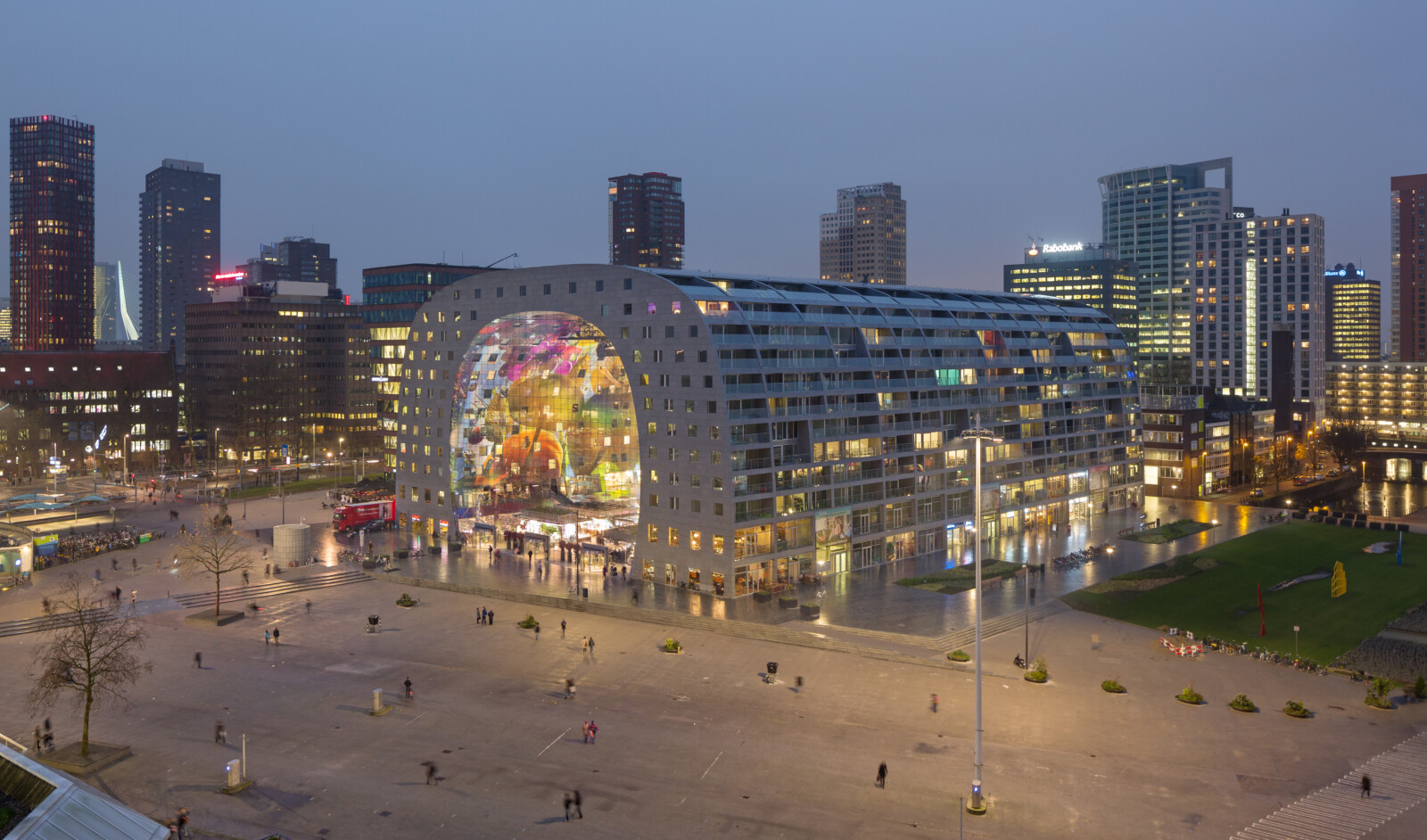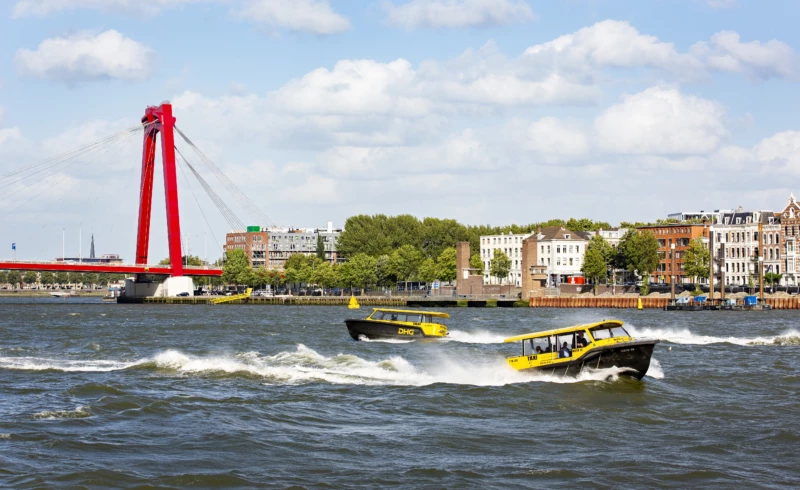 Eyecatchers
But it is not only these eye-catchers that make Rotterdam the city it is. The skyline is expanding and new skyscrapers are being built, filled with unique apartments with a beautiful view over the Maas. Take a stroll through the Wijn- en Glashaven, for example, where beautiful new architecture is under construction or has already been completed. And then walk straight to the Scheepvaartkwartier, where you will find the impressive Zalmhaven tower; the tallest skyscraper in the Benelux.
'A forty meters high reflecting building, in the shape of an egg. With trees on the roof, of course.'