Sustainable transformation
New building on the Kruiskade with a green roof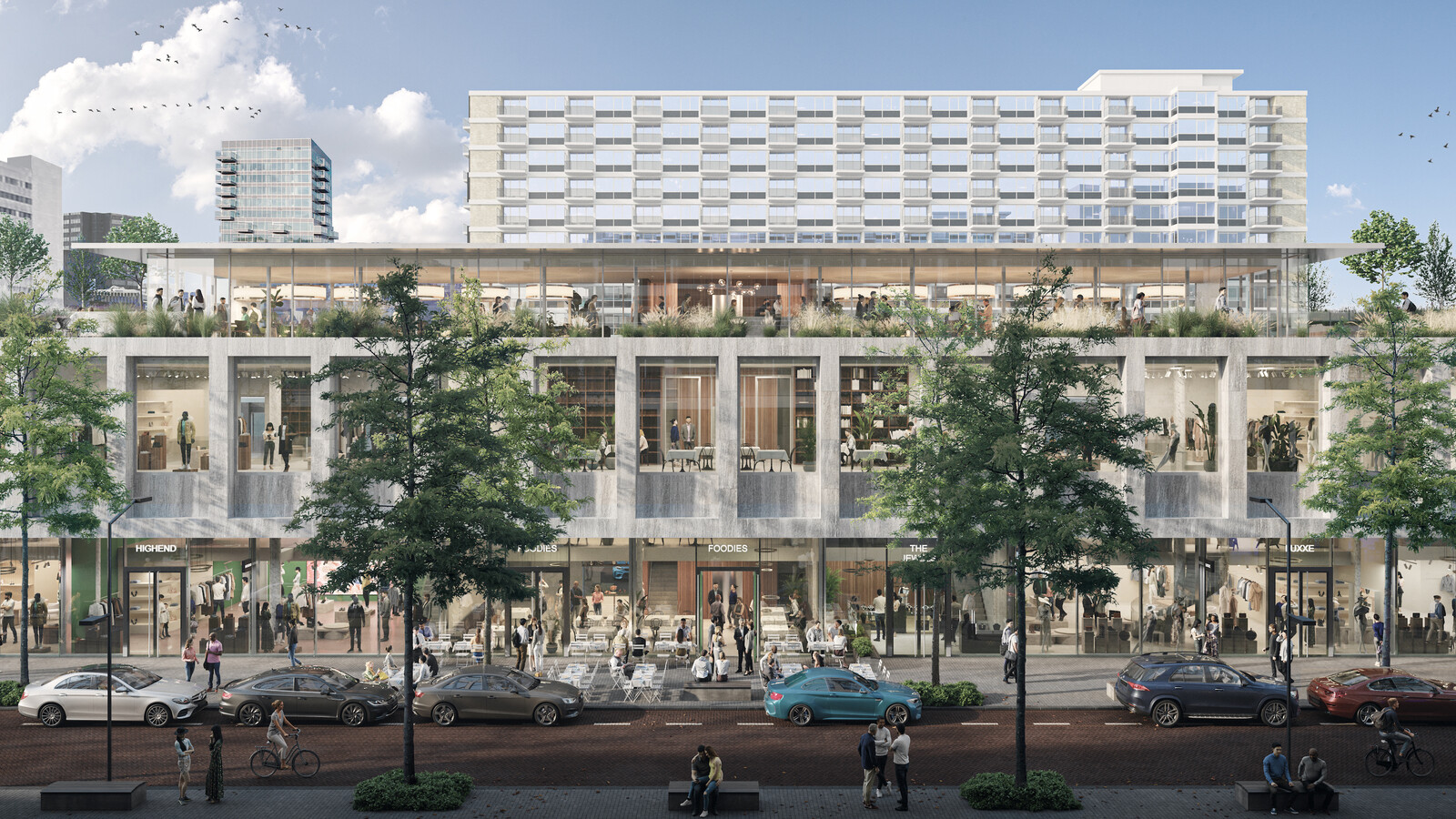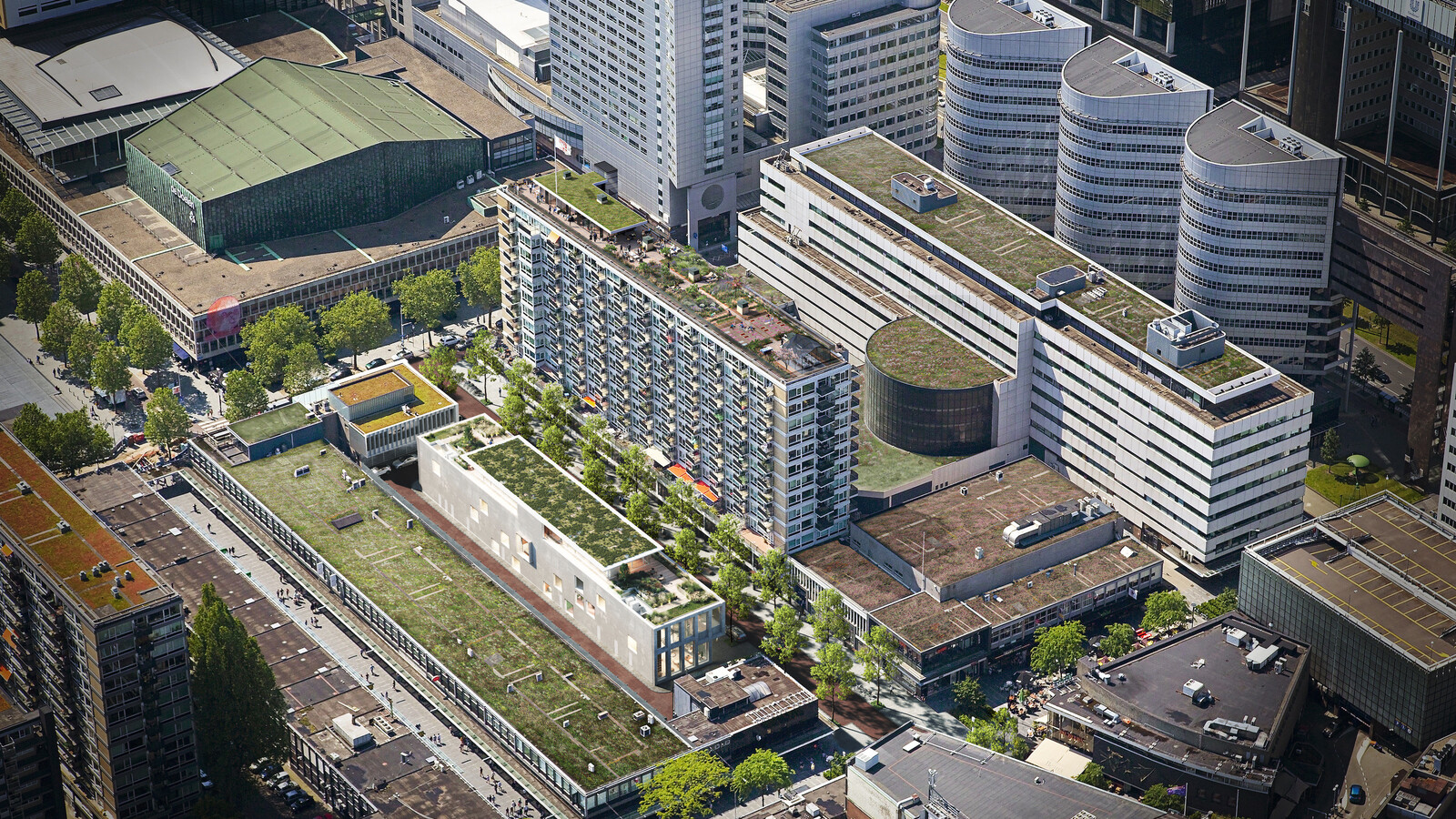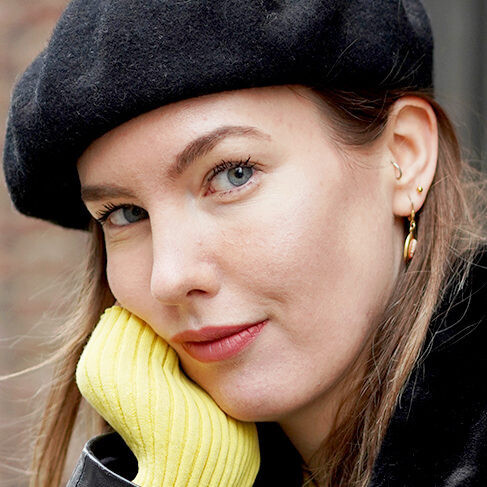 Written by Lisanne van Beurden
March 22, 2022
Frontrunner
Do you know the Crystal House on the Kruiskade in Rotterdam? This red, mirrored building is being completely transformed to the contemporary design of KAAN Architecten. The building will also be given a new name: The Lobby. Get an impression below!
Design by KAAN Architects
You may have heard of the Rotterdam architectural firm KAAN Architecten. In addition to projects in the Netherlands, this multidisciplinary agency has also worked on interesting structures internationally. They have been asked by family business Manhave Vastgoed to help with the redevelopment of The Lobby.

In consultation with Manhave and the Municipality of Rotterdam, KAAN has decided not to demolish the Crystal House, but to renovate it sustainably. The frame of the Crystal House will therefore remain standing. All other parts are renewed and preserved.

KAAN has chosen to completely open up the Crystal House and use large windows and a lot of glass. The building will be more in line with the surroundings of the Kruiskade.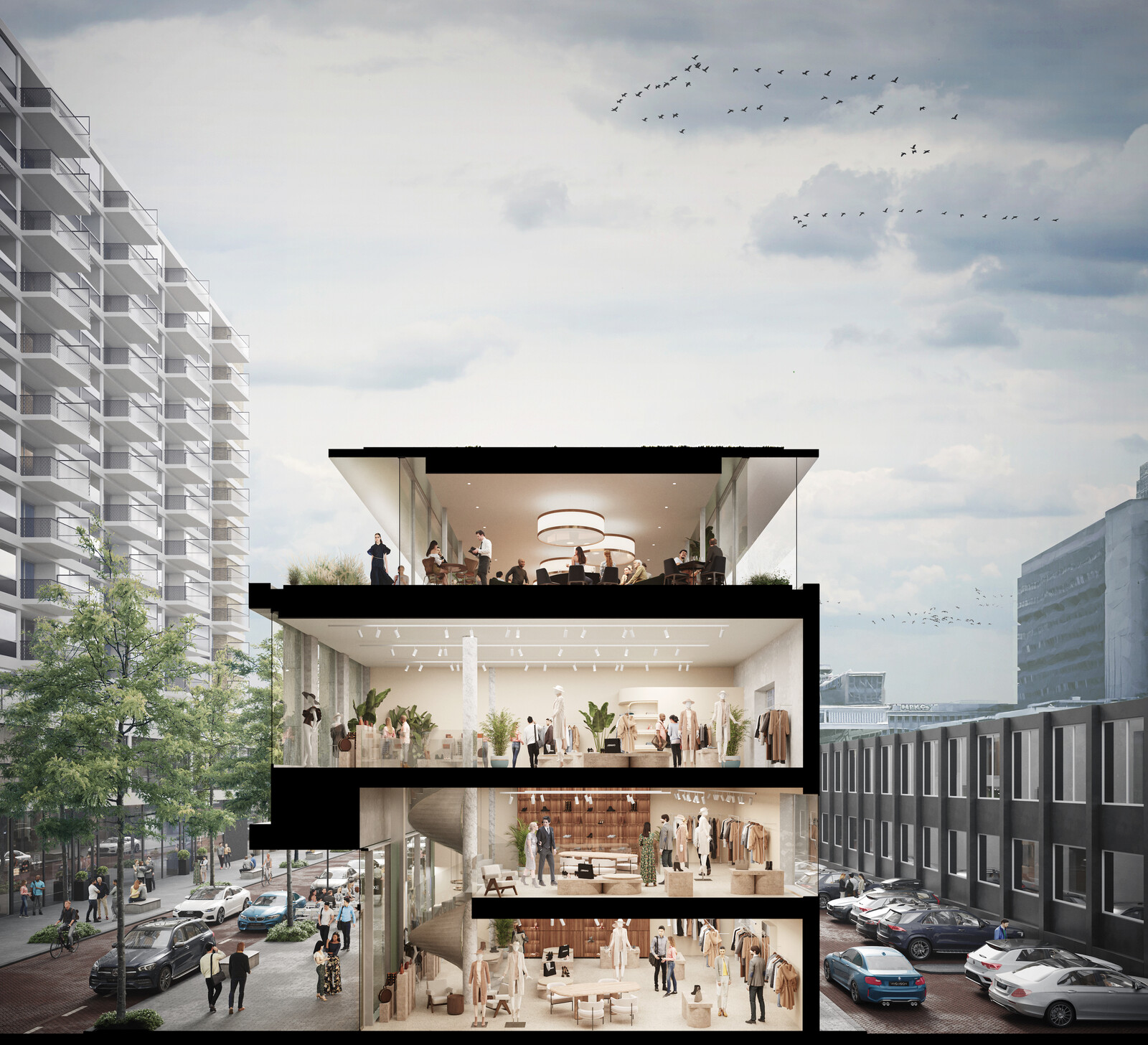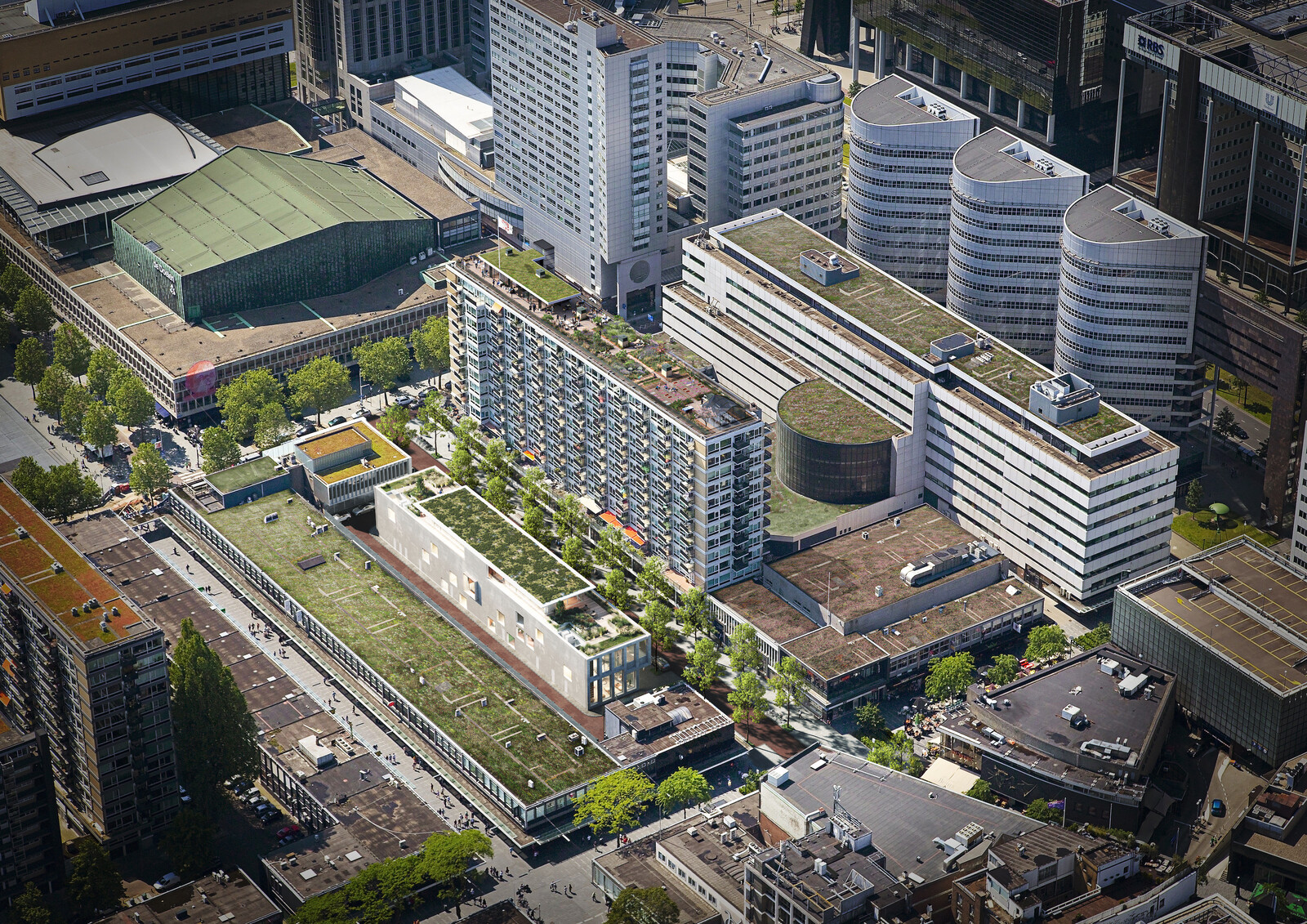 High-end shops and restaurants
On the ground floor of The Lobby there will be space for luxury shops. Due to the transparency of the building, you can easily look into the store from the street. Time for window shopping!

There is also space for restaurants in The Lobby, with the pavilion with roof garden as icing on the cake.

A green oasis on the roof
Something that the whole of Rotterdam can enjoy: there will be a green roof pavilion on the roof of The Lobby. Glass sliding doors have been chosen for the roof pavilion, so that there is a lot of light. The roof terrace will be accessible and can be visited at any time of the year.

By using green flat roofs, the water management and drainage can be better regulated. As a result, there is less flooding during heavy rainfall. There are also options for generating sustainable energy. Win-win for people and nature!
'Something that the whole of Rotterdam can enjoy: there will be a green roof pavilion on the roof of The Lobby.'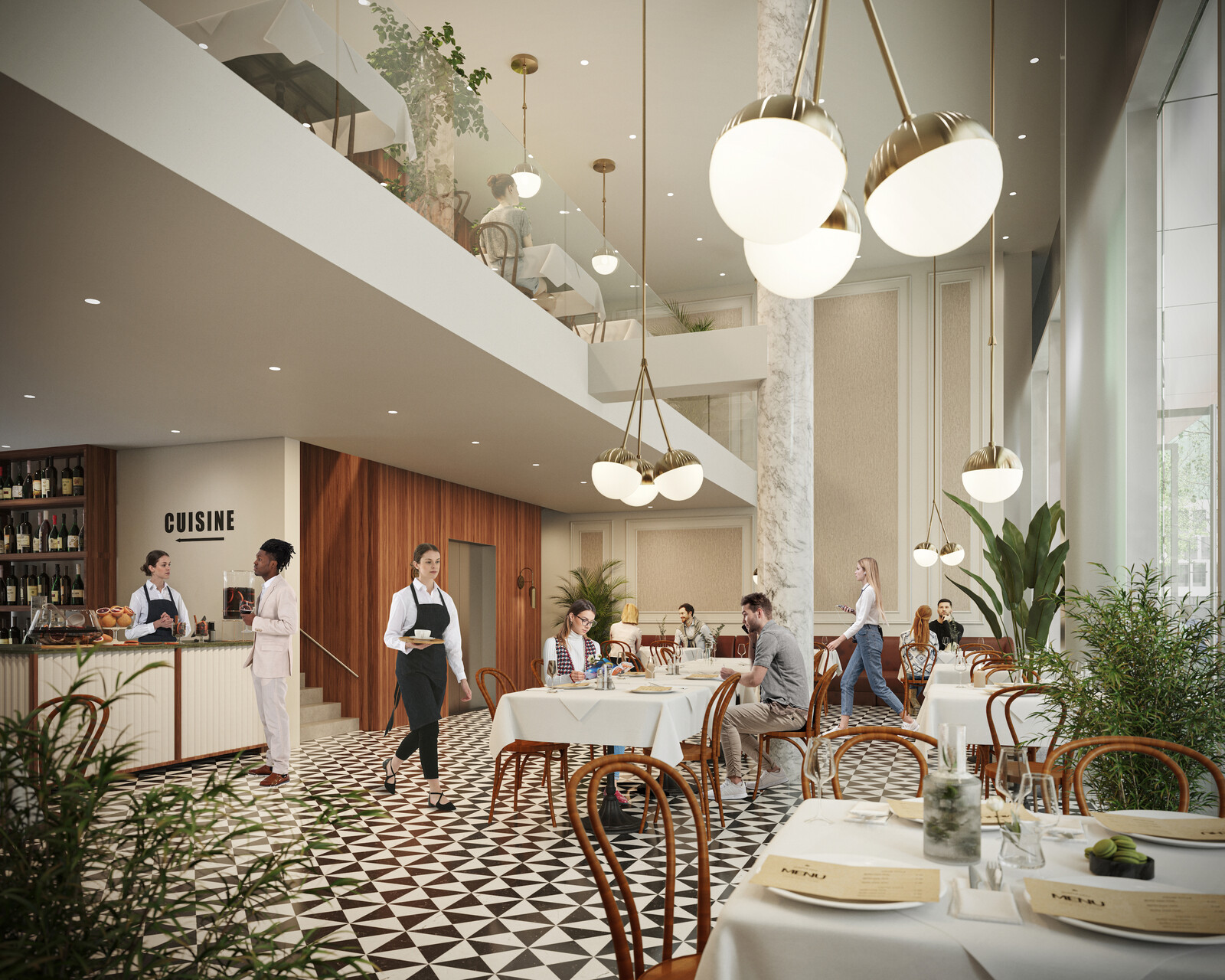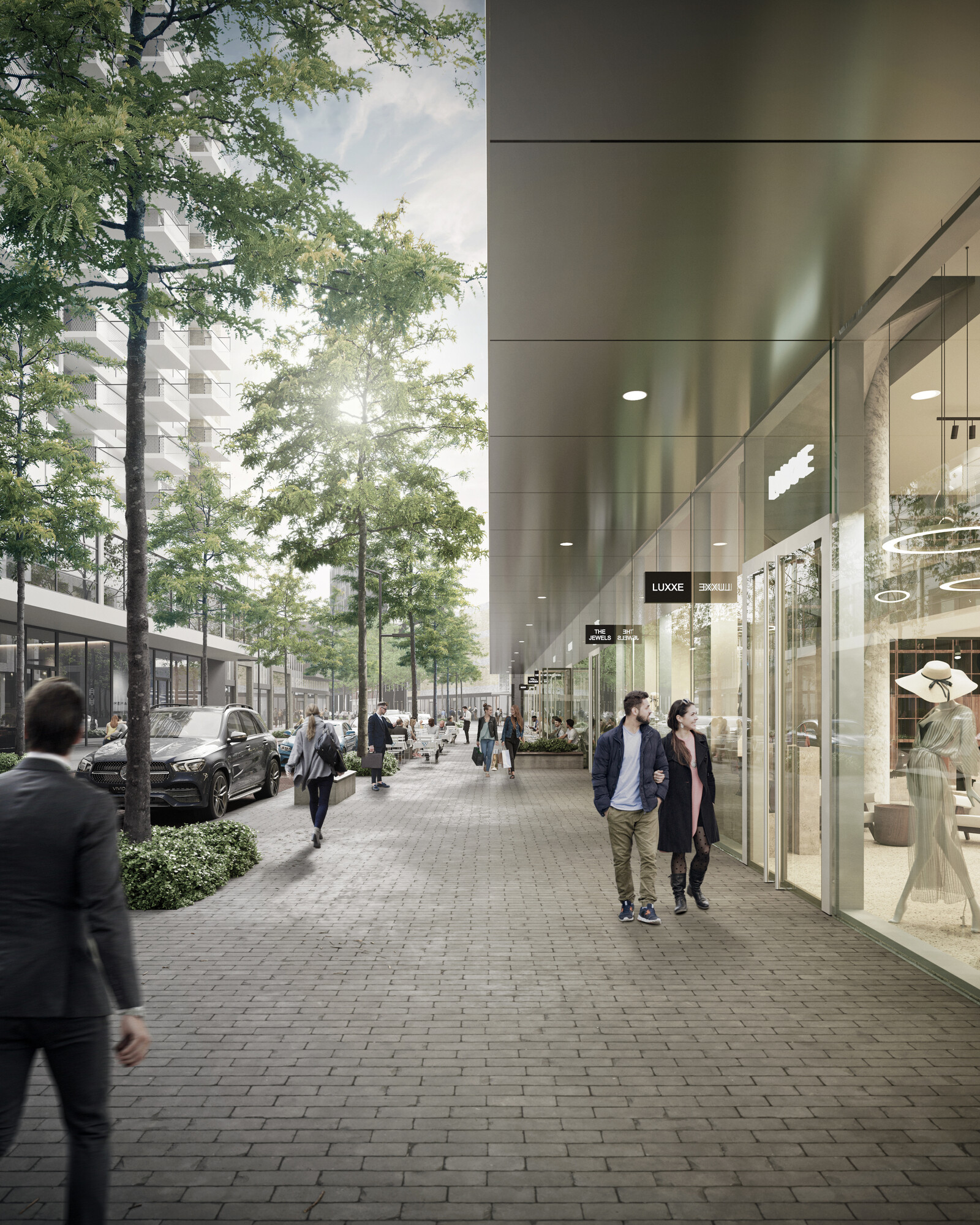 Need to be patient
The Lobby's sustainable transformation has already begun, but we need to be patient until we can admire the result. Stay informed of all the developments of The Lobby via the Manhave Vastgoed website!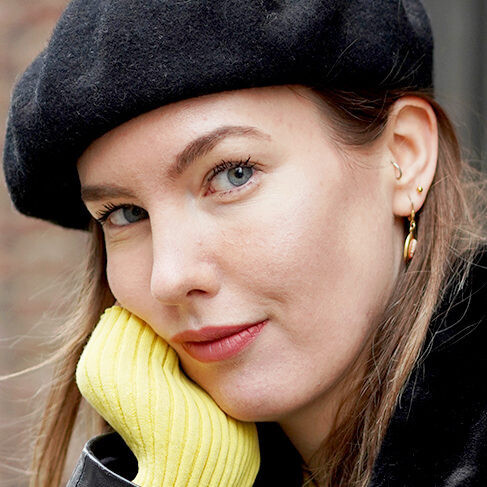 Written by Lisanne van Beurden
March 22, 2022
Frontrunner