The new WTC
A multifunctional & dynamic place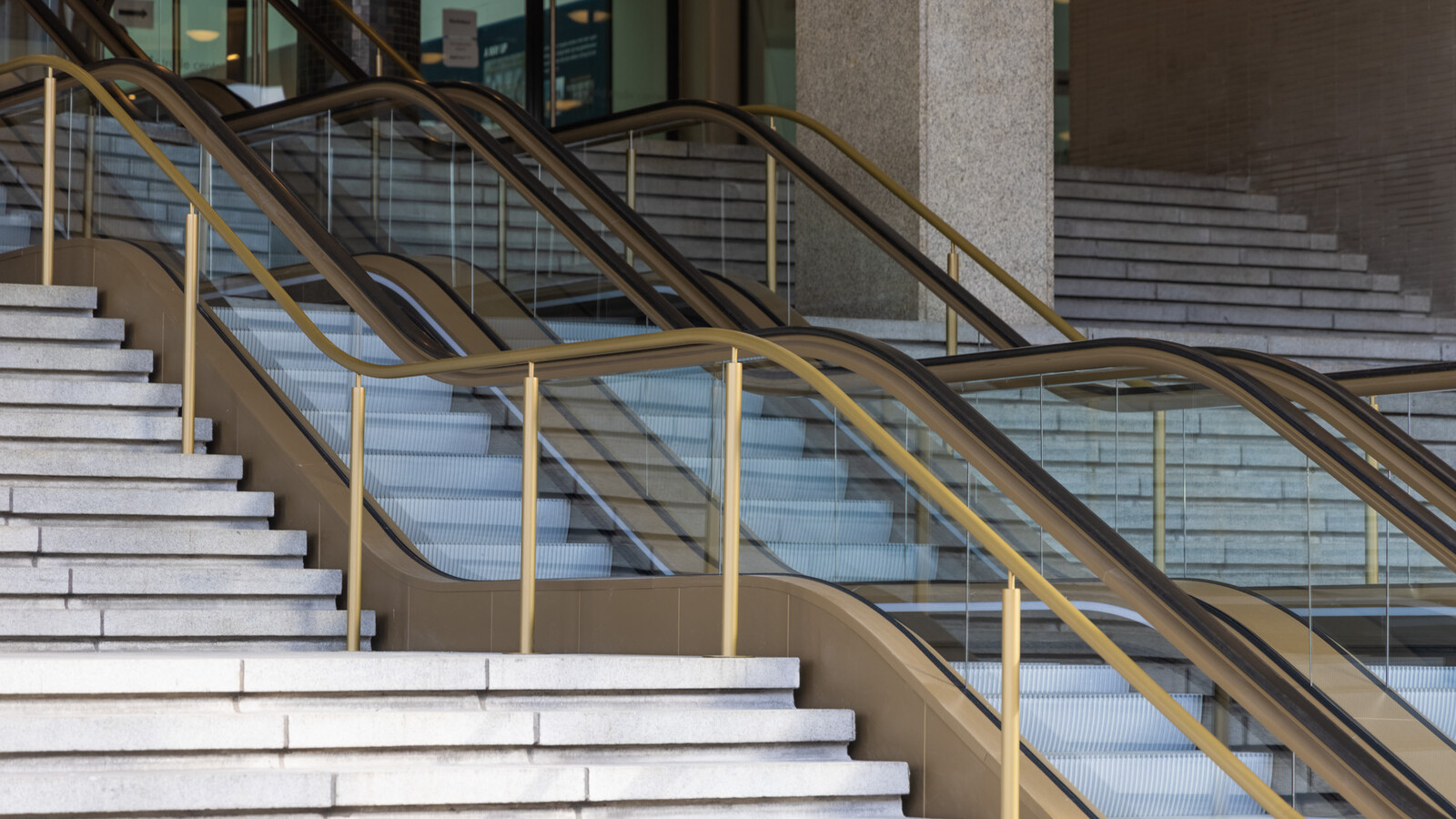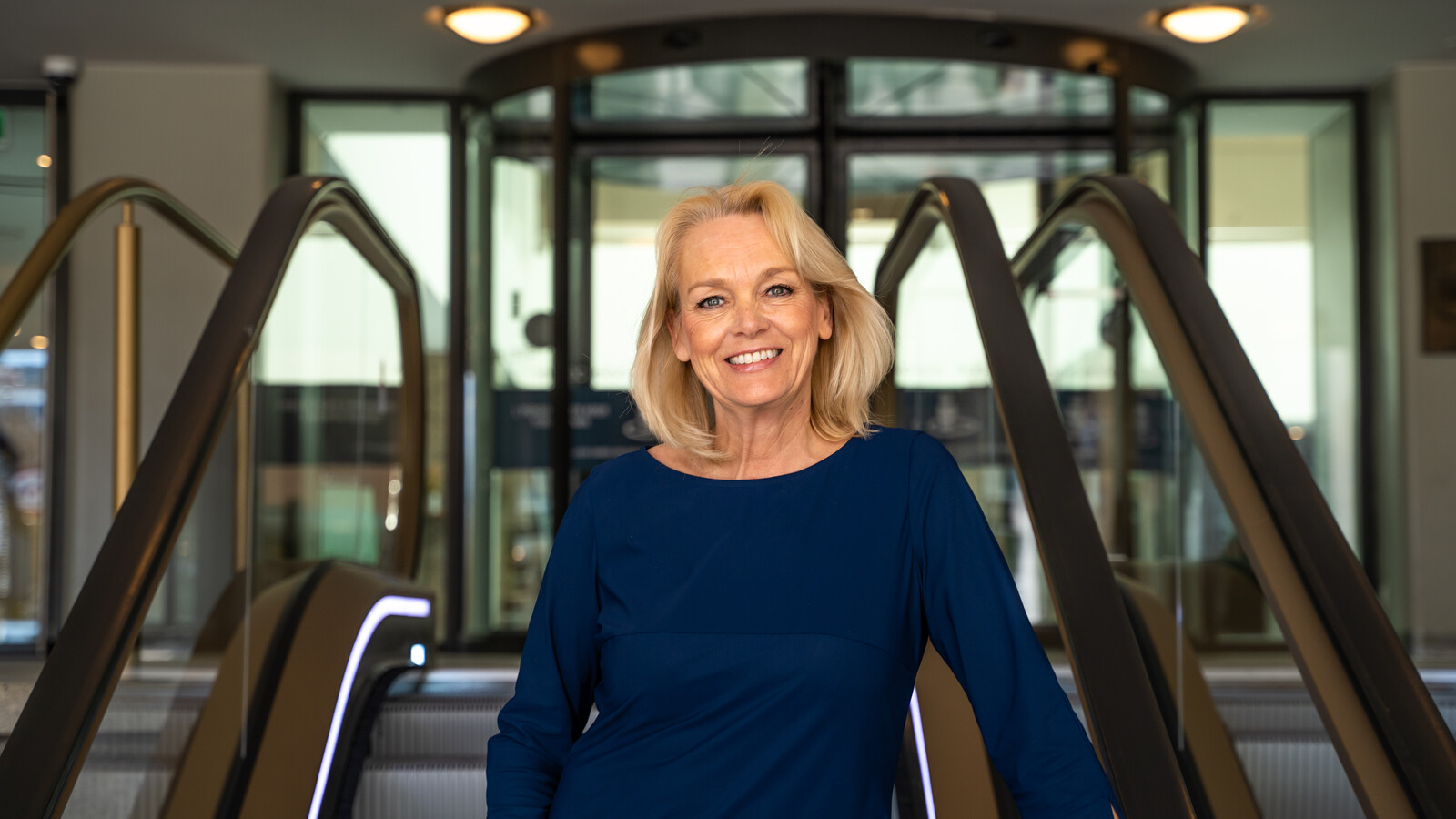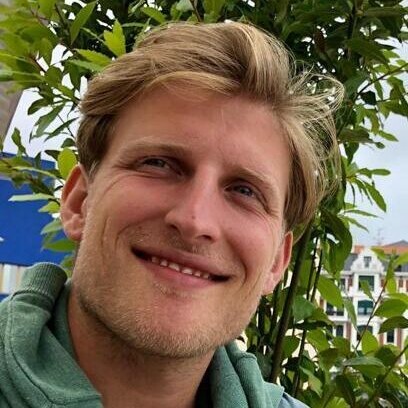 Written by Rob Ittmann
January 11, 2022
Frontrunner
For the past three years, WTC Rotterdam has gone through a complete revitalization. The project kicked off simultaneously with Eveline Steenbergen-Kolk's appointment as managing director of WTC Rotterdam.
With the Grand Opening set for the first quarter of 2022, work is progressing at full steam. Its monumental scale, historic character and central location add up to make this a unique and exciting project.
It was at the beginning of 2015 that owner Bouwinvest came up with an idea to redevelop WTC Rotterdam. Eveline had gained experience while working on WTC The Hague and was asked to do this job in Rotterdam as well.
Eveline: "Asking to accomplish the same thing in Rotterdam is a whole different ball game, considering it's one of the city's few listed buildings. That has working on it more exciting, more fun, and more complex."
Master plan
The World Trade Center Rotterdam is a vast edifice with entryways opening onto some of the city's main roads, including Coolsingel, Meent and Koopgoot. The ground-floor layer consists of forty shops, above which is a monumental collar extending six floors which was recently partially claimed by the Postillion Hotel & Convention Center. The 23-storey tower was added in 1987.
"The master plan sets forth ideas to future-proof the entire WTC, from the listed shell right up to the big central tower. The plan was drawn up together with the City of Rotterdam, Monumentenzorg preservation service and BiermanHenket architects, who specialize in the restoration and conservation of historic spaces."
One key objective during the past three years was to attract a mix of amenities and upgrade building facilities. That has brought about a 168-room hotel, gym, business center and restaurants as well as a new reception desk and escalators. The result is a multifunctional center for office, convention and leisure.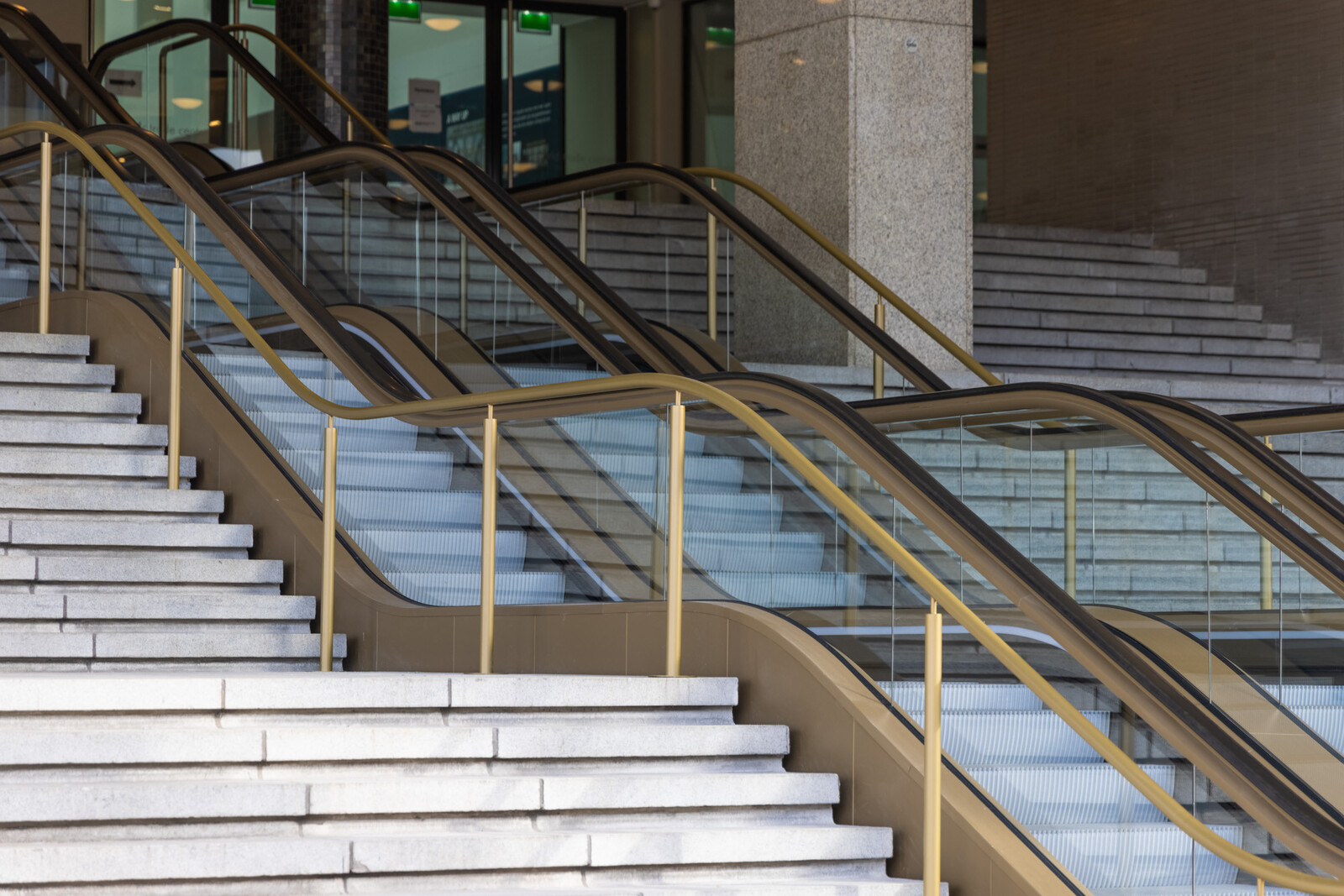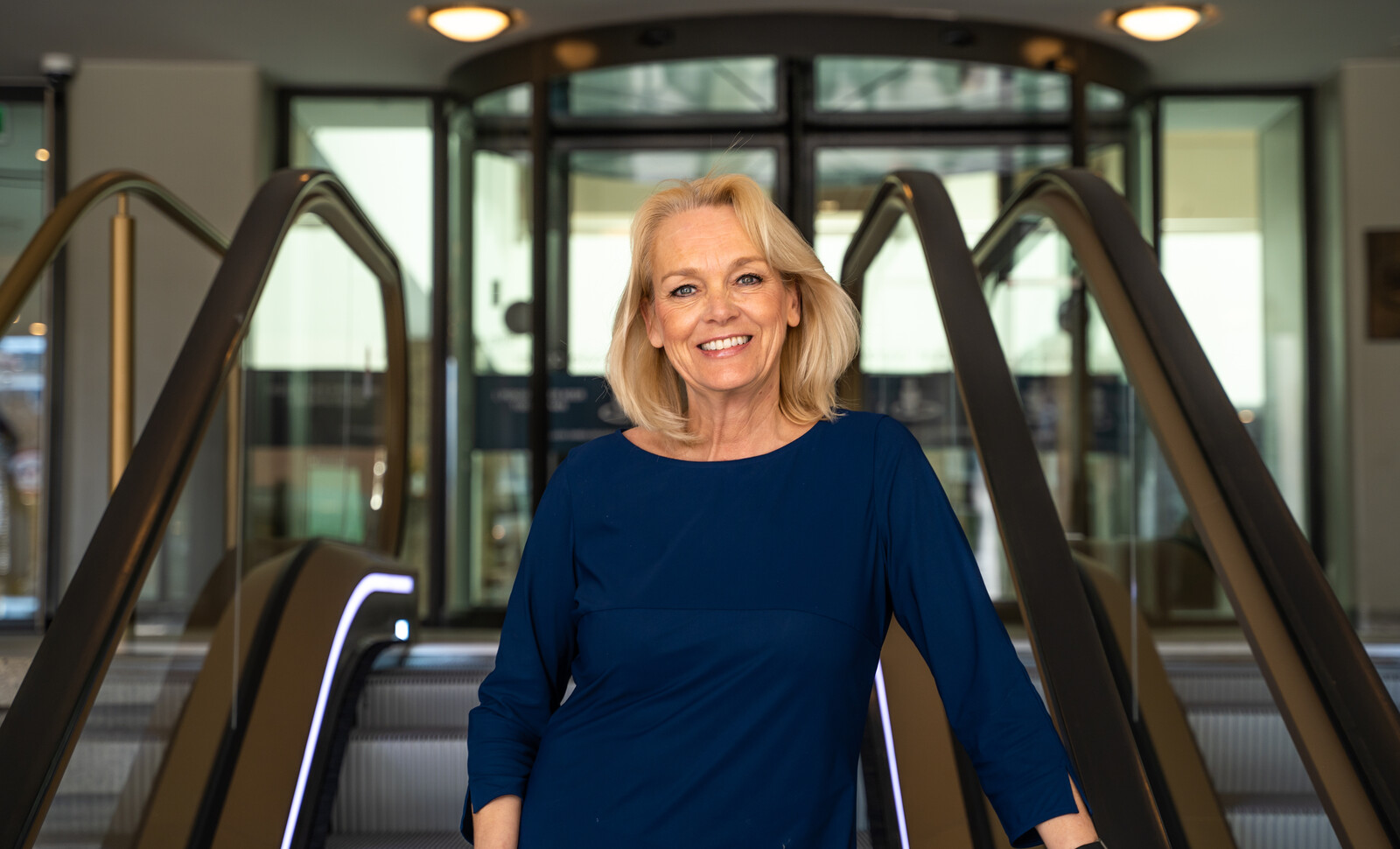 Eye-catcher
Once upon a time, the WTC's vast main hall served place for insurance, shipping and commodity. BiermanHenket has restored the space to its former splendour, with gorgeous, soft materials to lend the right ambience.
"This is the eye-catcher of the building: as you come up via the escalators, the main hall fills your view and you're just blown away by the beauty of it. Everything around is transparent, giving it a nice, open atmosphere. Because of the building's historic character, we kept opening doors and finding new surprises throughout this process", Eveline says, laughing.
Another important aspect of the project is sustainability, to which Bouwinvest made a serious commitment. The entire revitalization was done sustainably, with the use of ecological construction materials, LED lighting and radiant ceilings. The two covered car parks are furthermore fitted with thirty electric charging points, and there will also be a bike hire service.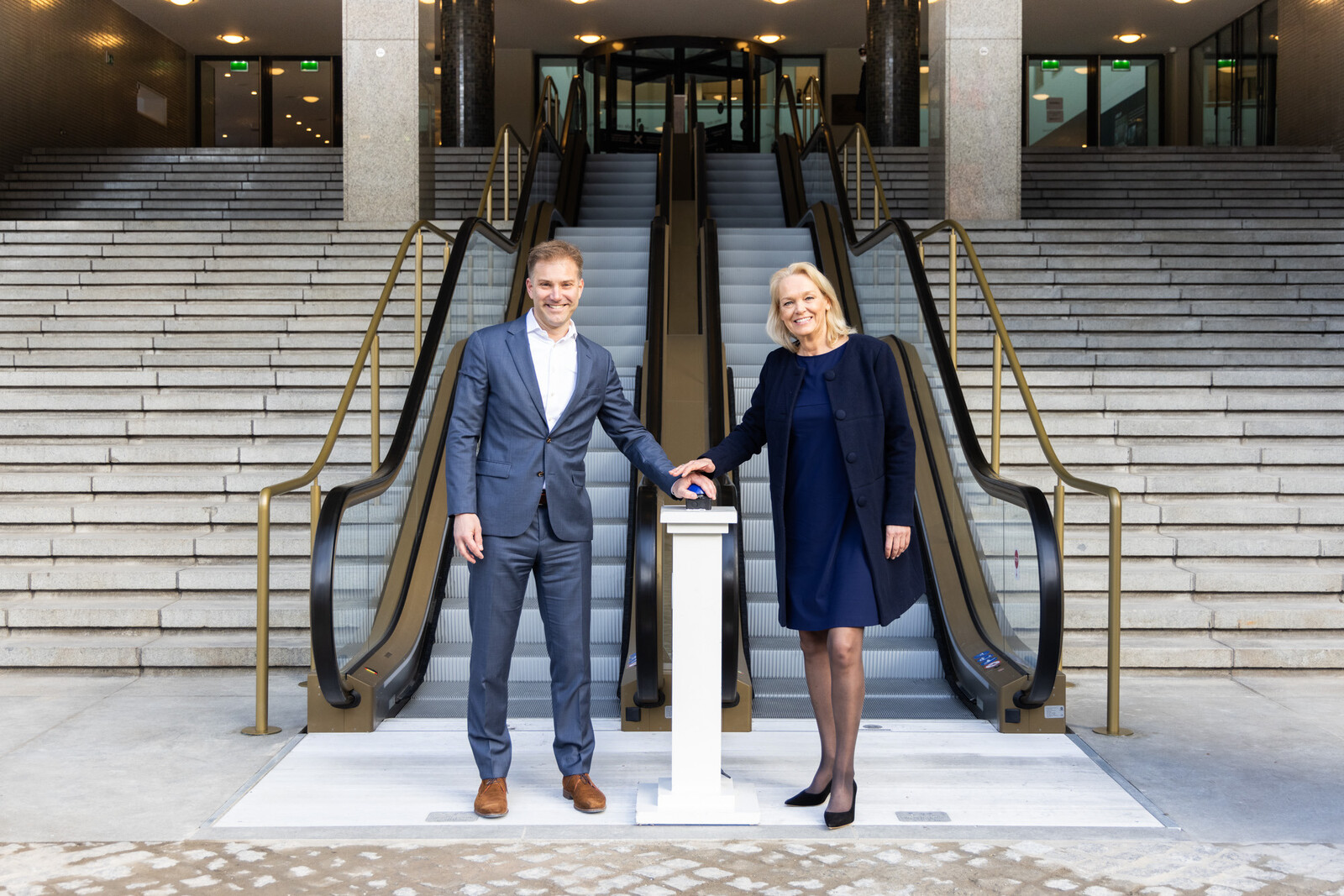 Dynamic heart
Inside the building, a great deal of thought has gone into improving access. This year, a footbridge across the main hall will be built, which will provide a flexible regulated flow of visitors and tenants through the building. Ideally situated in the heart of Rotterdam, WTC also boasts excellent transport links for businesses and visitors.
"In the past three years we've been successful in attracting corporate, translational, domestic and creative businesses here, and there's plenty of spaces for independent contractors and small enterprises. It's a dynamic place with a balanced mix."
In short, the WTC will be the perfect place to host office meet & greets, grab a coffee at De Koffiesalon with friends or clients, or cap the day with cocktails on the planned rooftop terrace.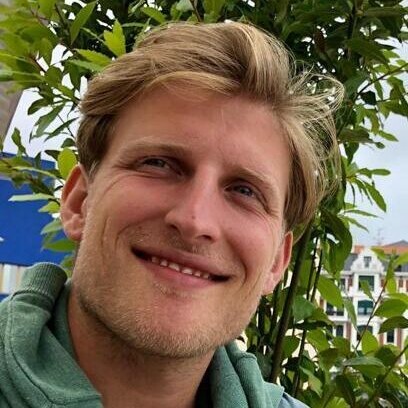 Written by Rob Ittmann
January 11, 2022
Frontrunner