Out and about
Spring break tips!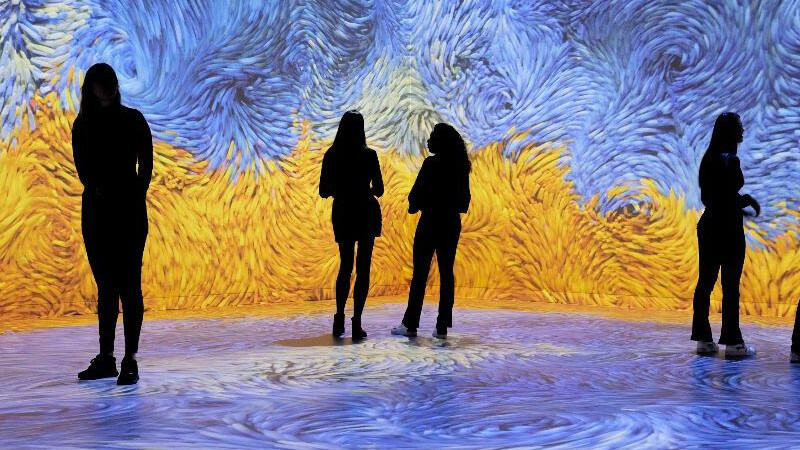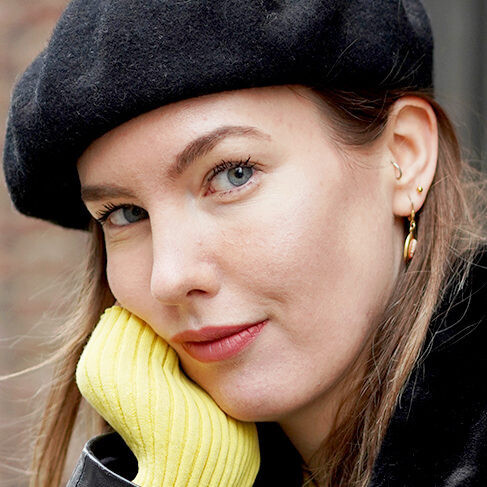 Written by Lisanne van Beurden
February 15, 2023
Frontrunner
From February 25 to March 5, 2023 it's spring break time again! A visit to our port city with friends and/or family should not be missed. Read this article for great tips for spring break 2023 in Rotterdam.

Rolling at skate park Westblaak
Westblaak skatepark is a great spot for showing or improving your skate(board) skills. This skate park can be found right in the centre of the city. A typical Rotterdam place where there is always a friendly atmosphere.

The park was completely renovated in 2016. The Finnish landscape designer Janne Saario, in collaboration with urban planner Marcel Musch, designed the skatepark. The result is a 200 meters long and 20 meters wide skate park consisting of concrete with various skateable elements.

There are walkways around it and it includes benches where you can sit. So even if you don't feel like rolling (anymore), you can sit here quietly and watch (and learn).

'Westblaak skatepark is a great spot for showing or improving your skate(board) skills.'
Catching a movie at Cinerama
Is it too cold to skate? Then you can also catch a movie at Cinerama on Westblaak.
Cinerama is an excellent date spot, but it is also a good place to spend time with friends or family. Even for the youngest movie lovers there is something to see.

The film offer at Cinerama is very diverse, from arthouse to Hollywood Blockbusters. A great way to see old classics on the big screen. Cinerama often has special programmes where they run a movie with a theme for a while. In November 2021, for example, they had the YOU CAN'T SIT WITH US programme with the films Mean Girls, Grease and Clueless. Awesome!

After the movie you can stay a while longer and order a snack and drink at the bar. The vintage interior of the old film house makes it a location with a great vibe.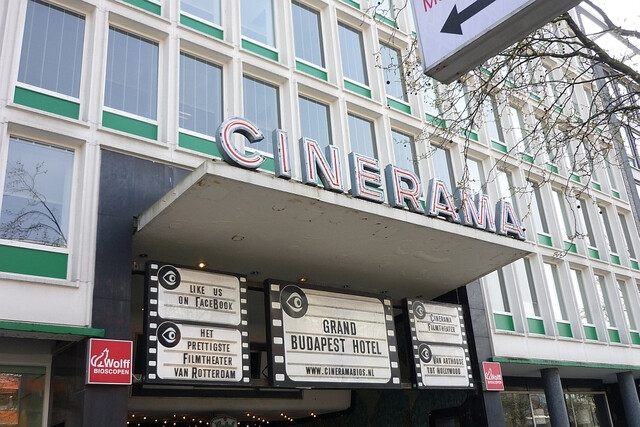 Visit an escape room
Looking for an exciting outing? There are several escape rooms in Rotterdam Centre. Fun together with your partner, friends or family and a real (relationship) test. Because how well do you work together?

For example, Escape 010 has two awesome rooms that can be cracked by two to eight players. Escape 010 opened the very first escape room in Rotterdam in 2014 and offers a brain-cracking experience with these rooms.

Try Enigma, for example: a story in which Rotterdam is under the spell of a psychopath who kidnaps people and plays the innocent against each other. Or else the Book of Mystery room, in which you look for the secret of the book that possesses dark powers.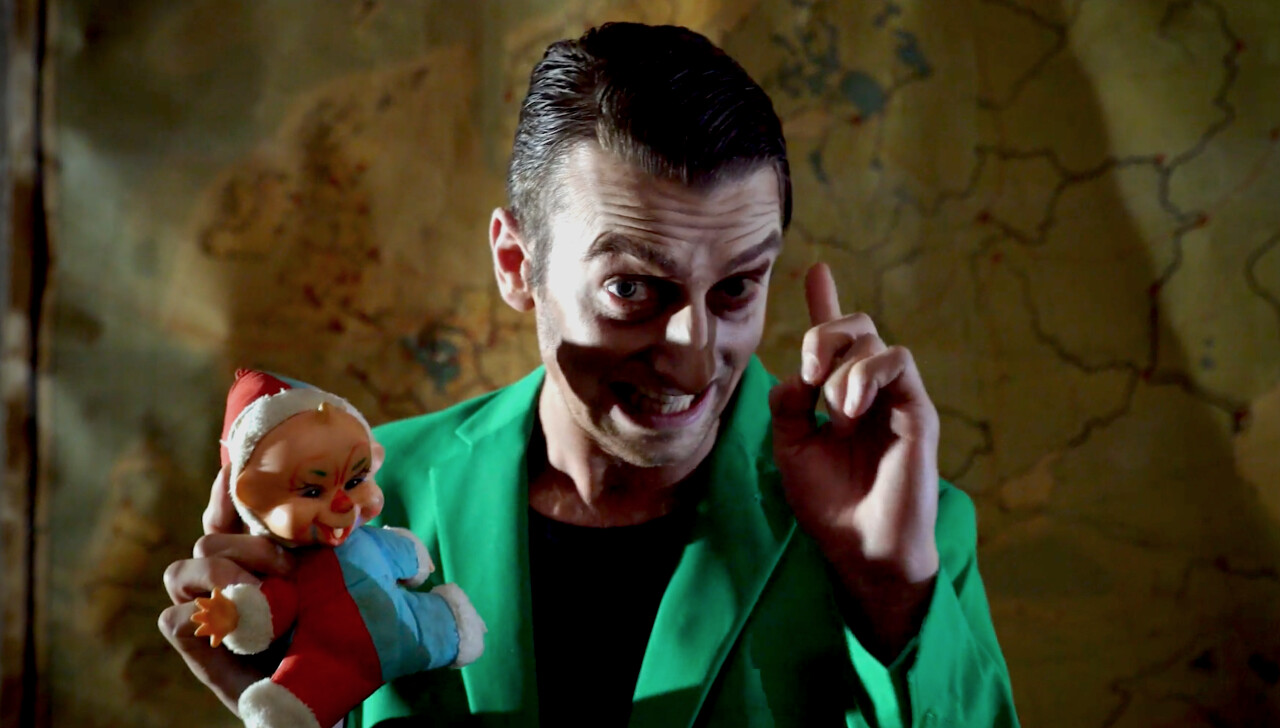 Immerse yourself in the Remastered Experience
Under the Erasmus Bridge you will find the digital wonder Remastered. A new world where you are taken in wonderful, colourful environments.

All your senses are stimulated in the different rooms. In the Playground you create digital 3D art yourself, thanks to a scanner that makes your drawing appear on the LED screen. In the Underworld you interact with thousands of fish. They also call it diving without diving equipment. Prefer to have your head in the clouds? Then walk on to the Overworld, where you can watch flocks of birds soar by and 'sail' through the sky.

Everything at Remastered is all about interaction: you are part of the artwork and can even influence it.

The Remastered experience is suitable for children from 6 years old and lasts an hour, during which you walk through all the spaces of this unique world. A ticket costs €24.50 and is available through the Remastered website.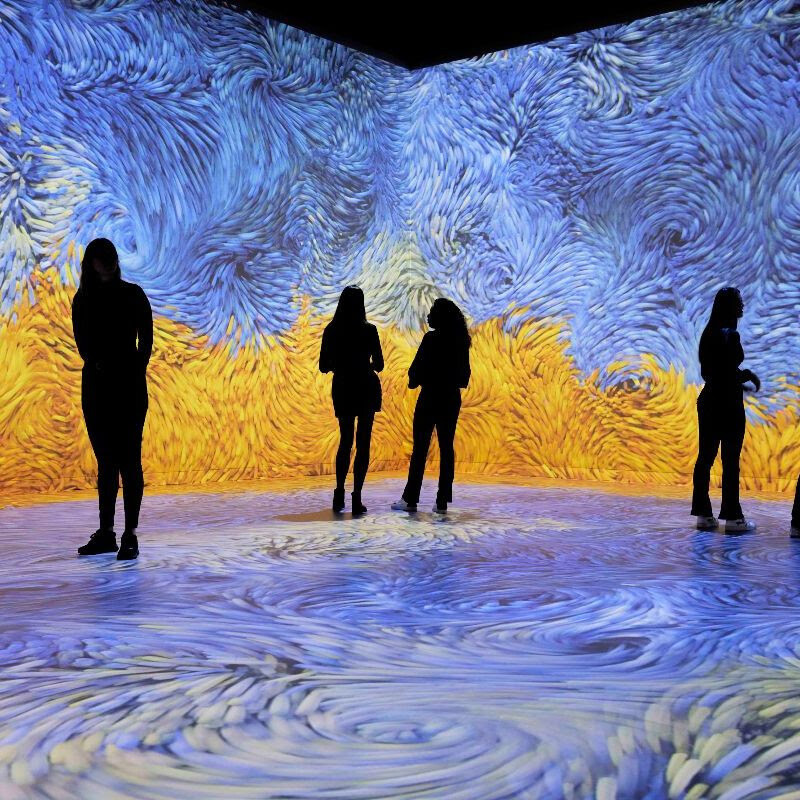 High up the Euromast
A typical Rotterdam outing is a visit to the Euromast. This 150 meter high viewing tower has become a permanent part of the Rotterdam skyline and is a real eyecatcher.

The Euromast is very accessible to the public. You can have a bite to eat in the brasserie, sleep in a suite or take the Euroscoop all the way to the top for a panoramic view. And for the real daredevils there is even the possibility to abseil from the Euromast.

But just getting a breath of fresh air on the viewing platform is adventurous enough for most and a very nice experience for young and old!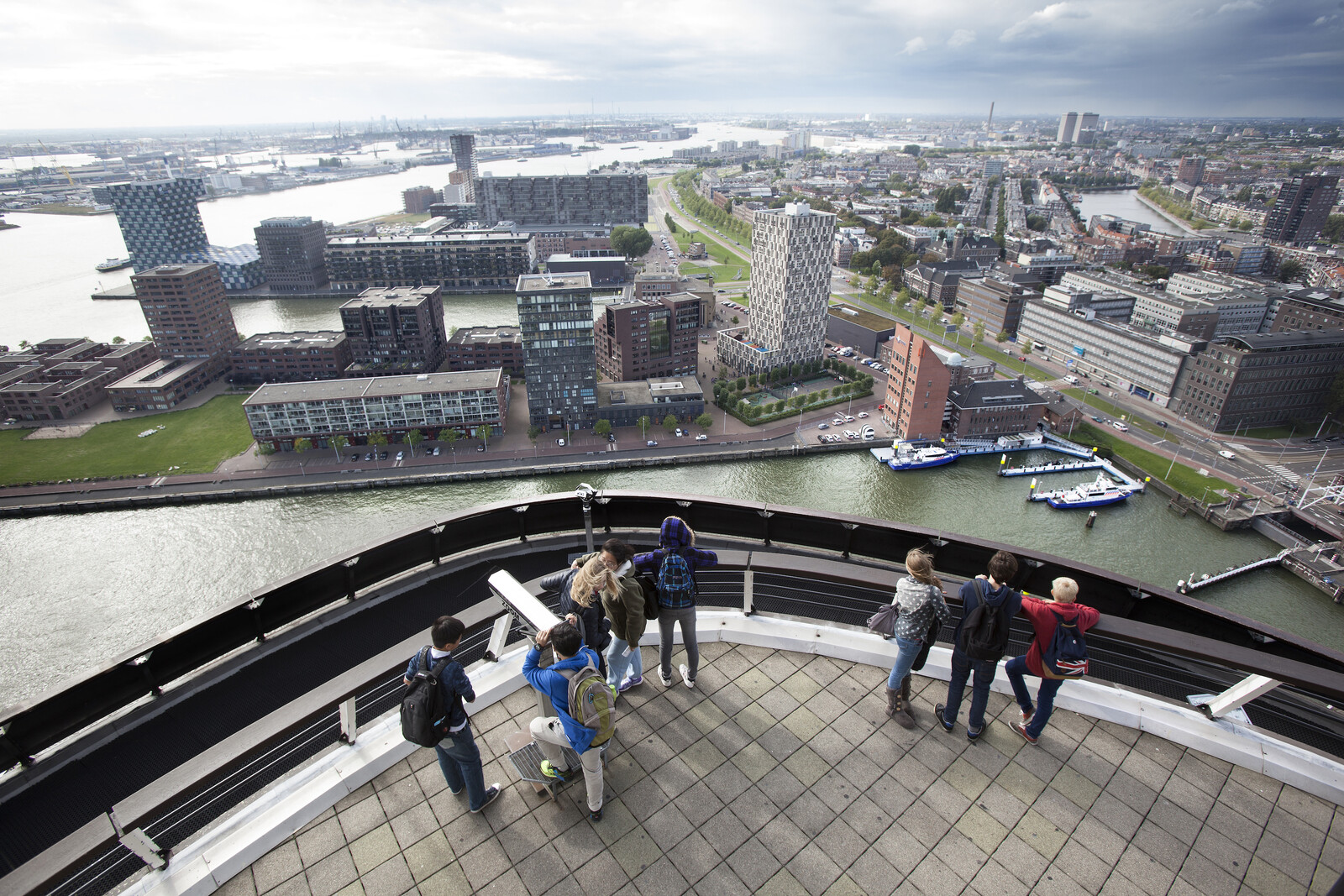 Ride with the water taxi
With an enormous harbour, a world-famous river and beautiful marinas, Rotterdam is a city that you should (also) discover from the water. The best way is of course by water taxi!

A ride with the water taxi is a fun outing for young and old. There are more than 50 pick-up locations throughout the city, from where you will be sailed across the water at great speed. This is not only a lot faster than by road, but also a lot more fun!

Sail from the centre to a special location, such as Hotel New York on the Wilhelminapier, for lunch or breakfast. That way you can really make a day of it!

Check the Watertaxi website for pick-up locations and to reserve your taxi.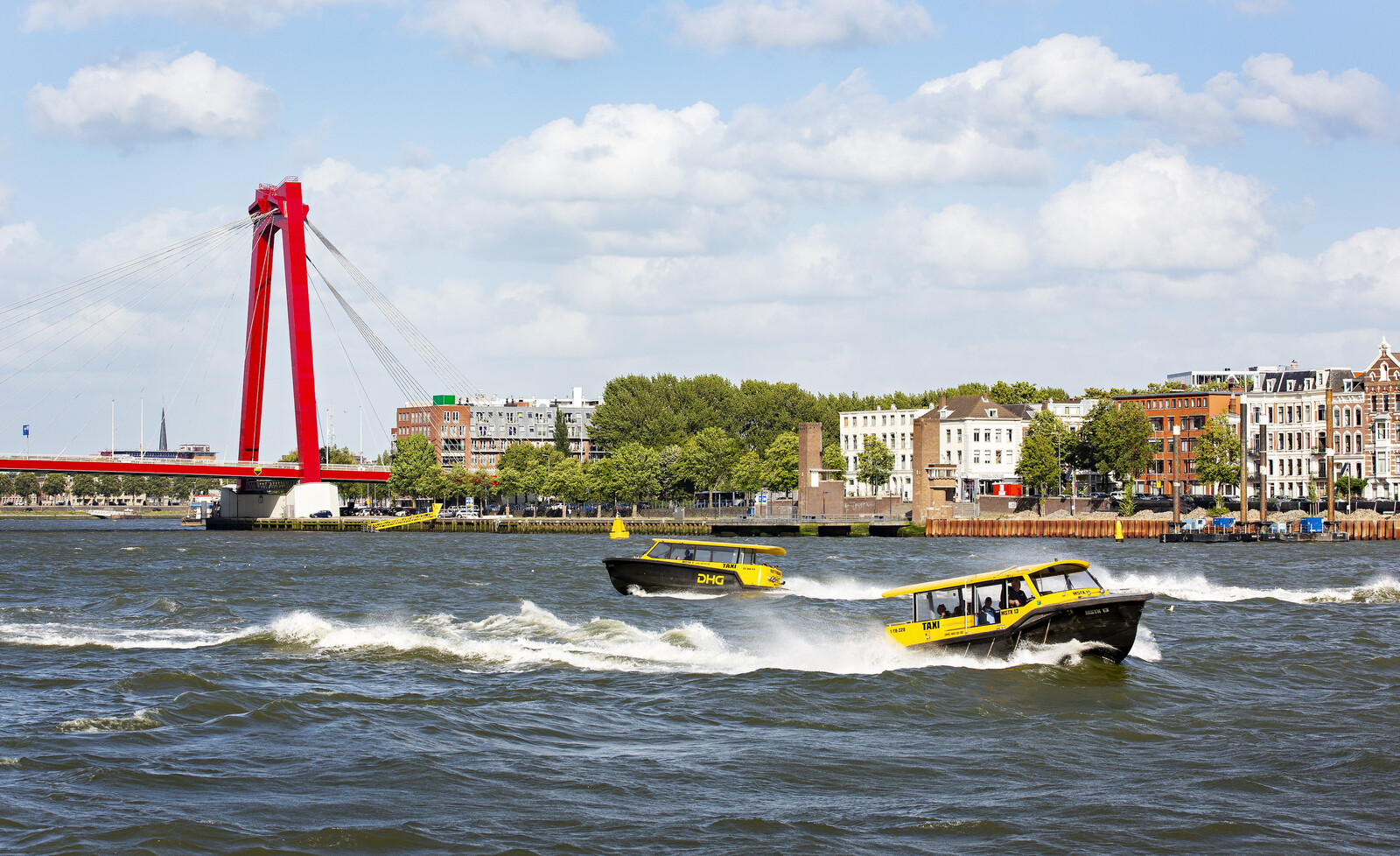 A day of shopping in Rotterdam Centre
Rotterdam is a great shopping city. In the centre you will find special concept stores, large department stores and nice vintage shops. There is something to score for everyone!

Explore the Kruiskade and discover high-end shops such as Shoebaloo, Skins Cosmetics and Schaap en Citroen. Near the Kruiskade, towards Central Station, you have the covered Central Plaza, where you can shop at Coccinelle Fashion or Plaza Jewelers.

The iconic Lijnbaan and Koopgoot are of course not to be missed. All kinds of popular retail chains are waiting for you here: Primark, Pull & Bear, Bershka, Urban Outfitters, Stradivarius, Lush and of course H&M and Zara. But also nice, perhaps unknown shops such as KKEC, the Peanut Butter Shop and Marjorie Fernandes X Life at Goodiez.

Explore the Hoogkwartier and escape the hustle and bustle of the Koopgoot and Lijnbaan, while you browse the nice shops and enjoy good food and drinks.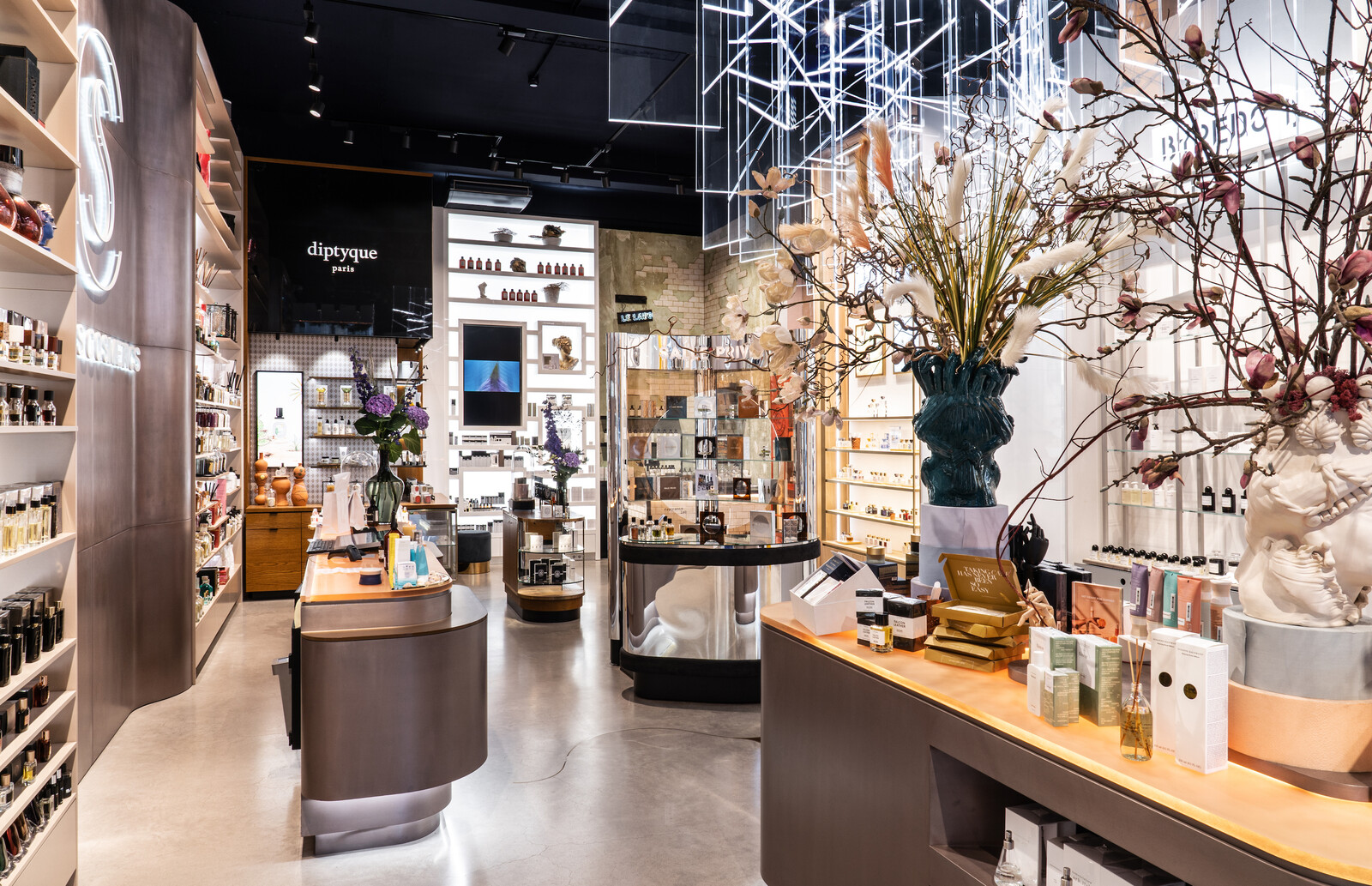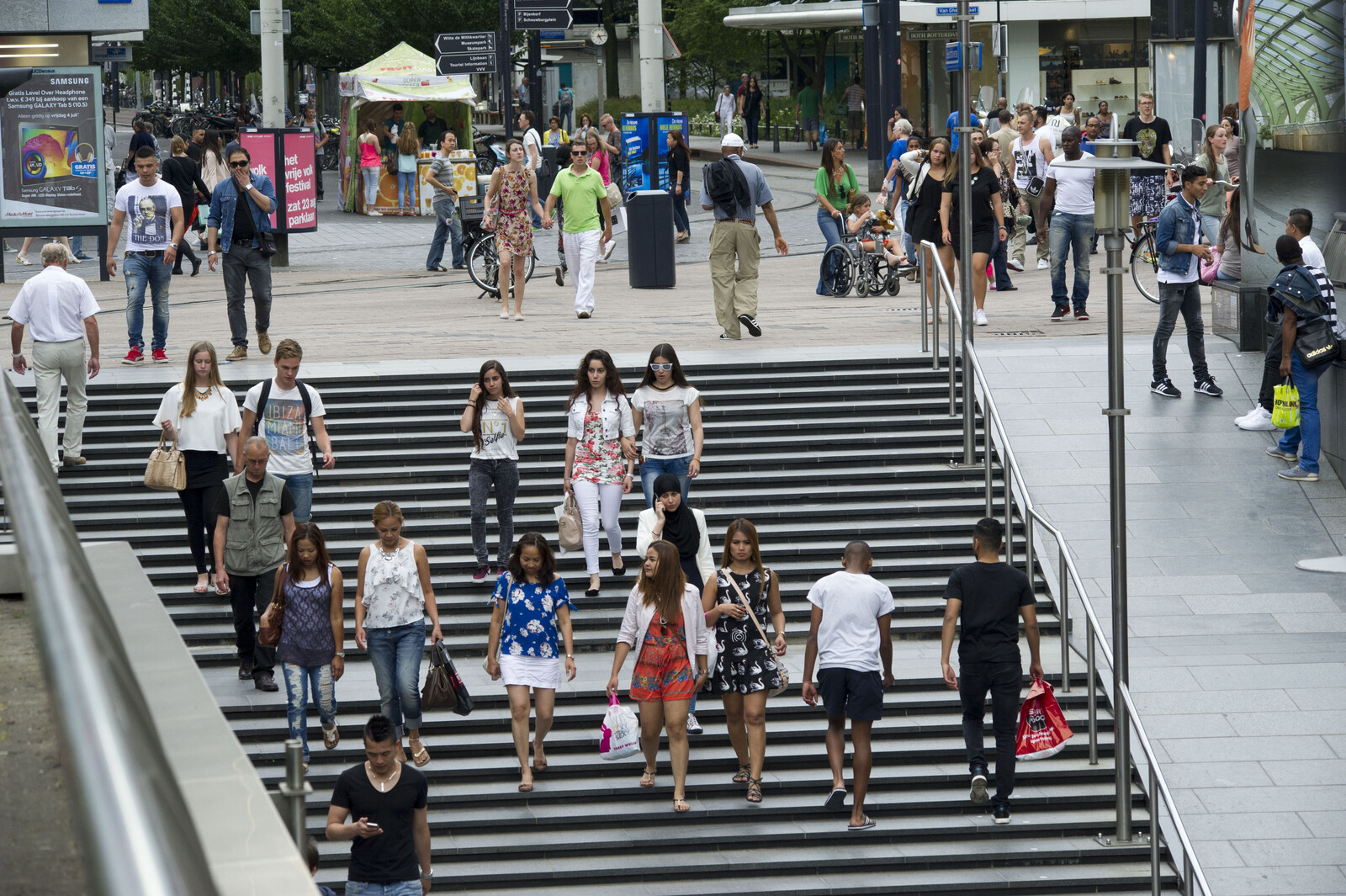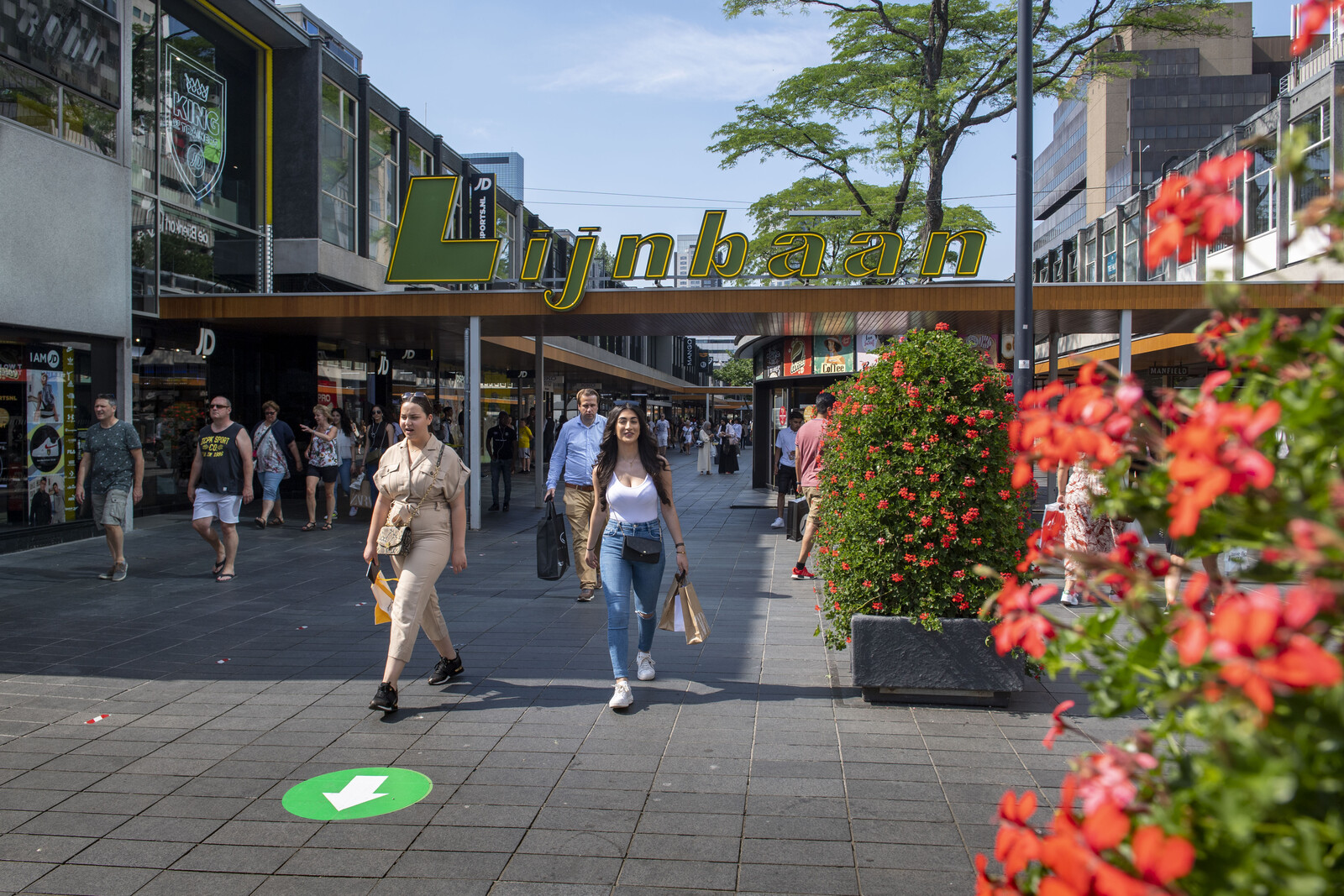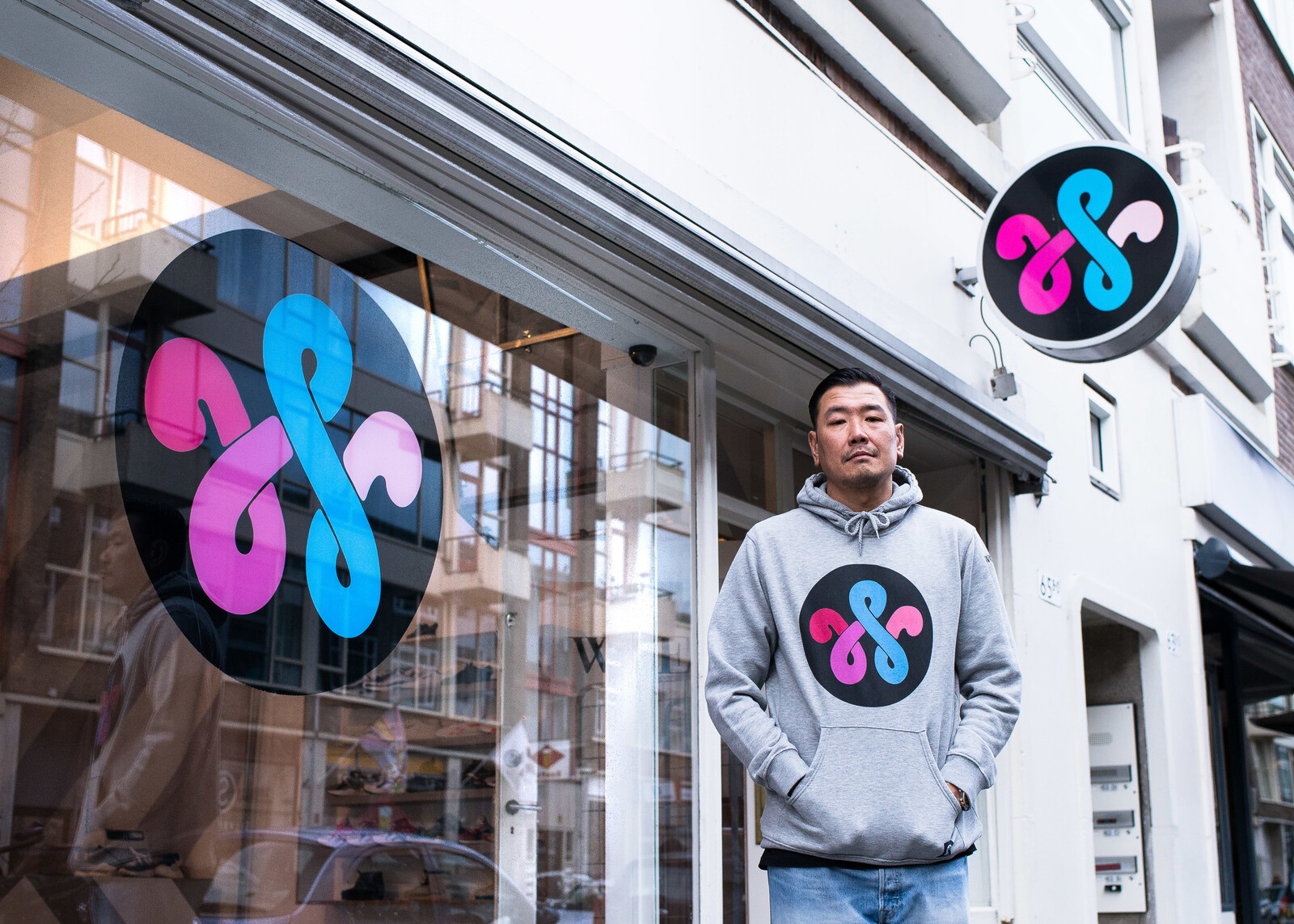 That was it! Are you exploring Rotterdam with your kids this spring break? Read our article with more great holiday tips, such as a visit to Villa Zebra or the Pannenkoekenboot (Pancake Boat).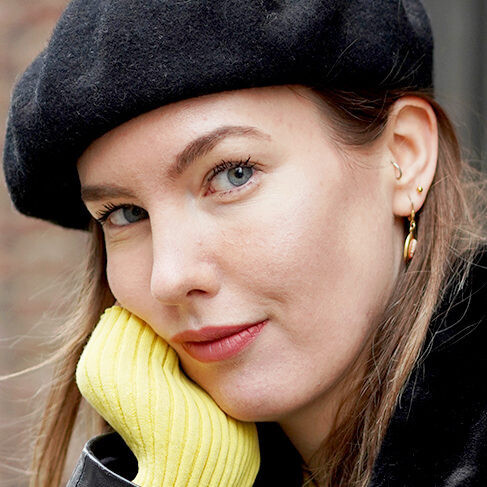 Written by Lisanne van Beurden
February 15, 2023
Frontrunner