More than a road
Explore the versatile Westblaak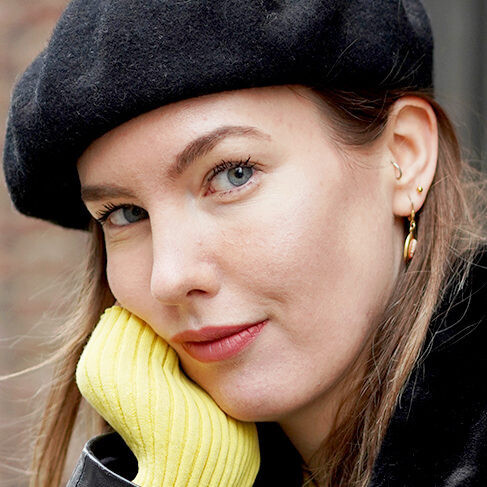 Written by Lisanne van Beurden
February 7, 2022
Frontrunner
Westblaak is een typisch Rotterdamse plek. Veel mensen zien het enkel als drukke autoweg en zijn hier het liefst zo snel mogelijk weer weg. Maar eigenlijk is op Westblaak veel meer te beleven dan je zou denken. Toffe winkels, restaurants, een bioscoop en skatepark wachten hier op je.
Skatepark Westblaak
As a skater you will probably not recognize yourself in the intro above, because Westblaak will not be unknown to you. To be precise, you will certainly be at Skatepark Westblaak now and then.

In 2016 the skate park was completely renovated. The Finnish landscape designer Janne Saario, in collaboration with urban planner Marcel Musch, designed the skatepark. The result is a 200 meters long and 20 meters wide skate park consisting of concrete with various skateable elements.

A really nice place to pass the time and work on your skating skills.

Skatestore Rotterdam
The Westblaak is a logical place for the Skatestore, with the skate park diagonally opposite the store. Here you can find well-known skate brands such as Huf, Polar, The Hundreds and Carhartt.

When you enter the store and you move on to the left part and then all the way to the back of the store, there is a door to another store: Sevenply.
You may remember this store from the Binnenwegplein next to the Mediamarkt. It's just a small shop, with skate brands like Fucking Awesome and Dime. They also have their own entrance at Schiedamse Vesthof 33.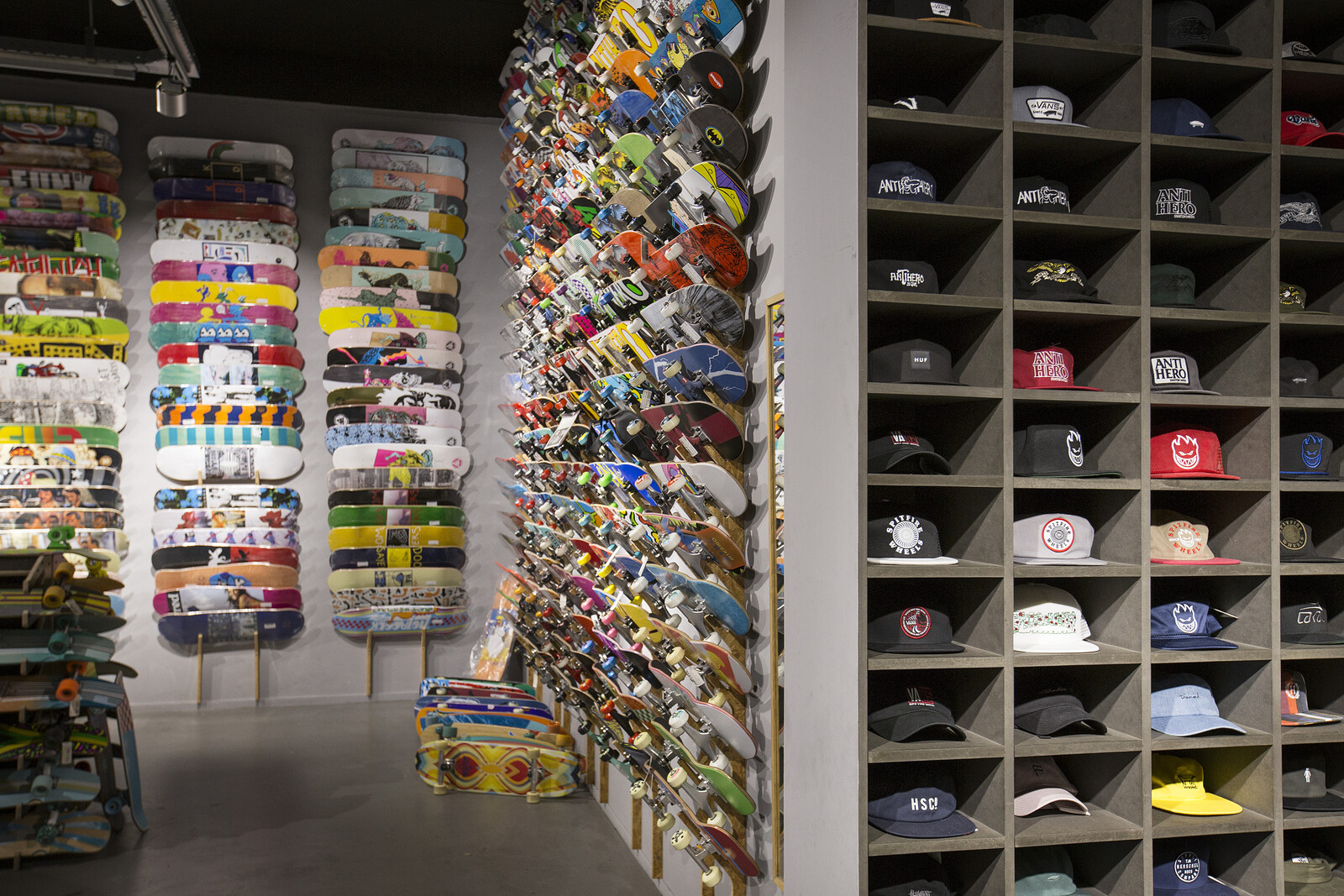 Cinerama
Cinerama is an excellent date spot, but it is also a good place to spend time with friends or family. Even for the smallest movie lovers there is something to see.

The range of films at Cinerama is very diverse, from arthouse to Hollywood Blockbusters. So you can see old classics on the big screen. After the movie you can linger and order a snack and drink at the bar. The vintage interior of the old film house gives it a great vibe.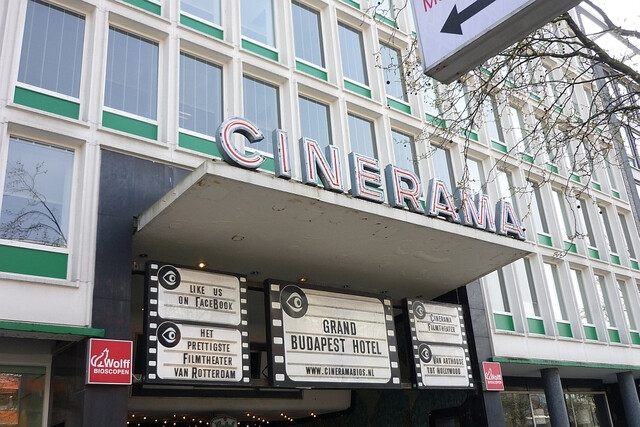 Baker & Moore
Baker & Moore is a nice all day breakfast and lunch place. Frontrunner Tess had already tipped this spot for a sandwich to go, because Baker & Moore serves delicious sandwiches. Choose the award winning Mr Baker Goes Asia with avocado, seaweed and salmon or the Grilled Baker with mature cheese, crispy bacon, truffle mayonnaise and avocado. Or share the luxurious breakfast board for two. That's how you start the day right!

But at Baker & Moore they also have different bowls, toasts and salads. You can even go there for a cosy high tea and on the drinks menu you will find everything from a beetroot matcha to a fresh ginger shot. In short, it's a nice hotspot on Westblaak where you can eat and drink well!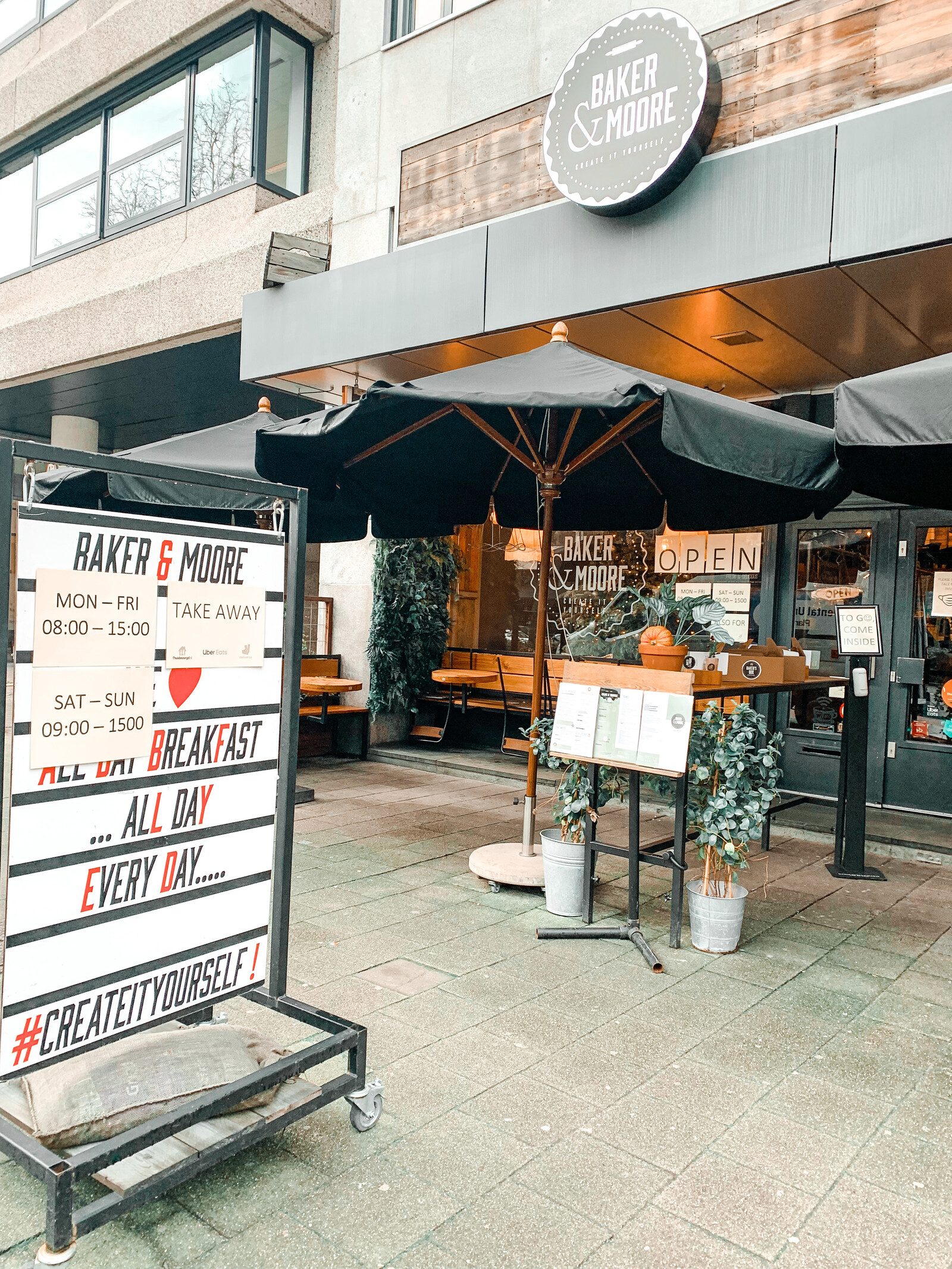 Kite
Restaurant Kite is a special restaurant where you can taste the Afghan cuisine. Think of (side) dishes such as naan, white rice with saffron and barberries, samosas, fresh curries and skewers from the BBQ. All dishes are made with a modern twist.

It is also an excellent place to drink delicious cocktails. You can even follow a cocktail workshop here, both with non-alcoholic and alcoholic options. Or enjoy a cocktail workshop with a four-course menu.

Also not unimportant: in addition to the fact that you can eat well here, the interior at Kite is super colourful, hip and very Instagram-worthy!

Sugo
A pizza slice is always a good idea, right? Visit Sugo on the Westblaak for this. Here you order the pizza al taglio, which means sliced pizza. The pizza is baked on a large rectangular plate and cut into long pieces. This way you can try out different flavours with friends and share them together.

Ideal for lunch or dinner. When are you going to visit the Westblaak?

'Also not unimportant: in addition to the fact that you can eat well here, the interior at Kite is super colourful, hip and very Instagram-worthy!'
Metamorphosis Westblaak
Even though Westblaak is already a lot nicer than you might think, there are big plans to make it even better. The municipality of Rotterdam wants, among other things, to reduce the number of lanes from four to two, to provide more space for pedestrians and cyclists. The car-free part, on the north side of Westblaak, will then provide space to live, work and recreate and is a way to add more greenery.

From Eendrachtsplein to Oostplein will be renamed Het Blaakpark, a green oasis in the city. Work is expected to start in 2024.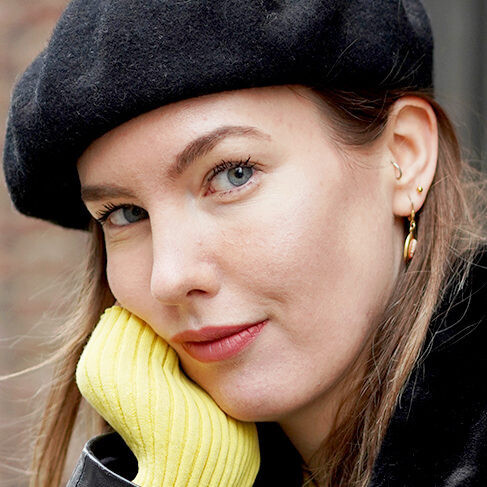 Written by Lisanne van Beurden
February 7, 2022
Frontrunner