Food & shops
10x Hotspots on the Van Oldenbarneveltplaats in Rotterdam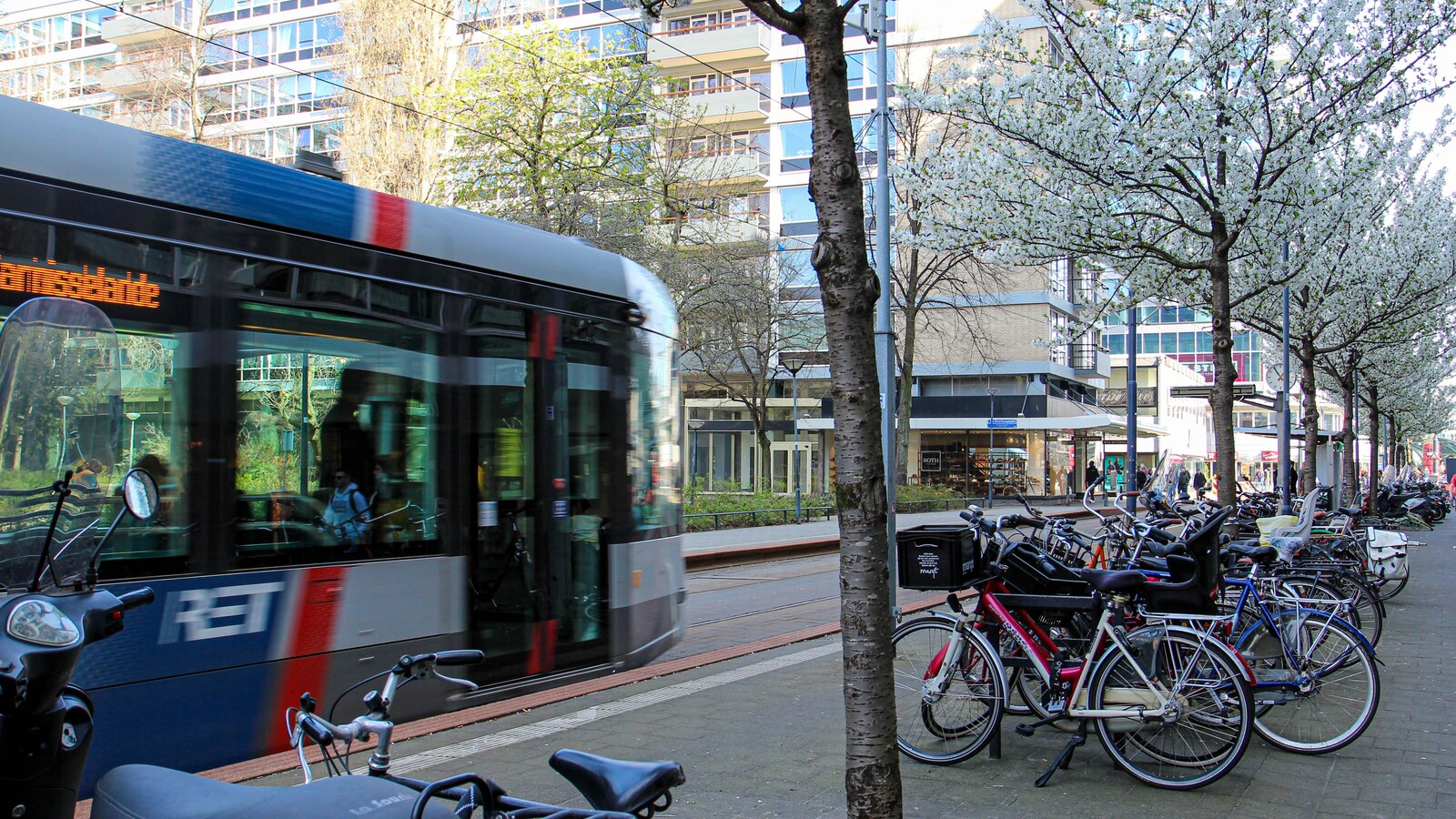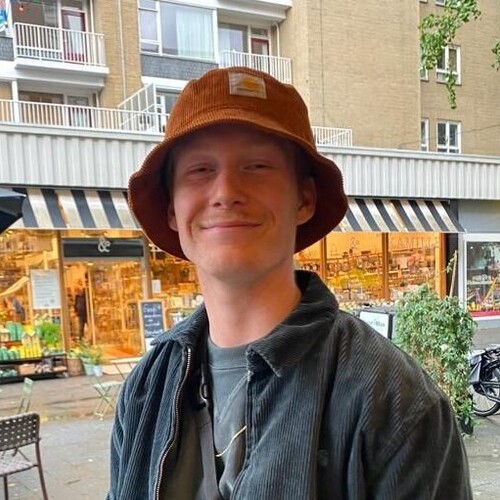 Written by Sil Lamens
July 26, 2023
Frontrunner
It is a street that is perhaps less known to non-Rotterdam residents, but the Van Oldenbarneveltplaats and the Van Oldenbarneveltstraat in Rotterdam Centre is bursting with nice shops and restaurants.
The street is located between the Mauritsweg and the Coolsingel, so you can hardly miss it when you visit the centre of Rotterdam! From colourful clothing stores and trendy sneaker stores to delicious Italian restaurants and cozy bars. In this article we take you to a few of the gems on the Van Oldenbarneveltplaats.
Marjorie Fernandes X Life at Goodiez
If you have good taste and like colourful clothes, this is the place to be. Anyone who is also looking for stylish accessories for the home will be in a state of unprecedented euphoria here. At Marjorie Fernandes X Life at Goodies they have both!
Marjorie Fernandes is a Rotterdam fashion designer with African roots, which is a great source of inspiration for her diverse range. Her goal is to create a perfect balance between unconventional colours with a feminine touch that simultaneously represent vitality, optimism and youthfulness. Another great thing about Marjorie Fernandes is that you can also have your clothes made to measure here!
Life at Goodies was created by interior designer Agaath Gorré, who emphasizes a fusion between her African roots and the Western world. Everything you see in Marjorie Fernandes X Life at Goodies is for sale. From the golden racks on which the clothes hang, to the beautiful chairs you sit on. This makes it a unique shopping experience!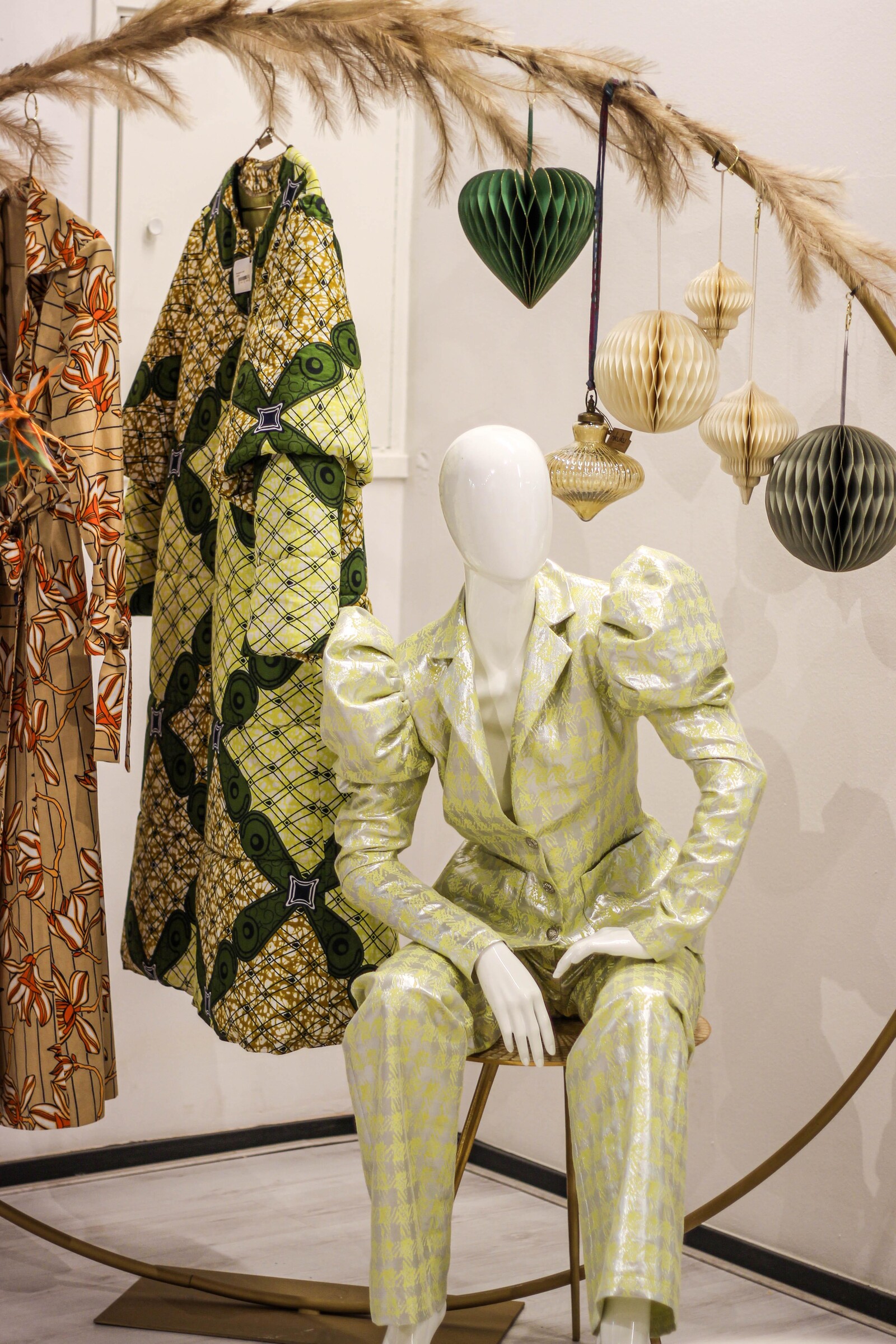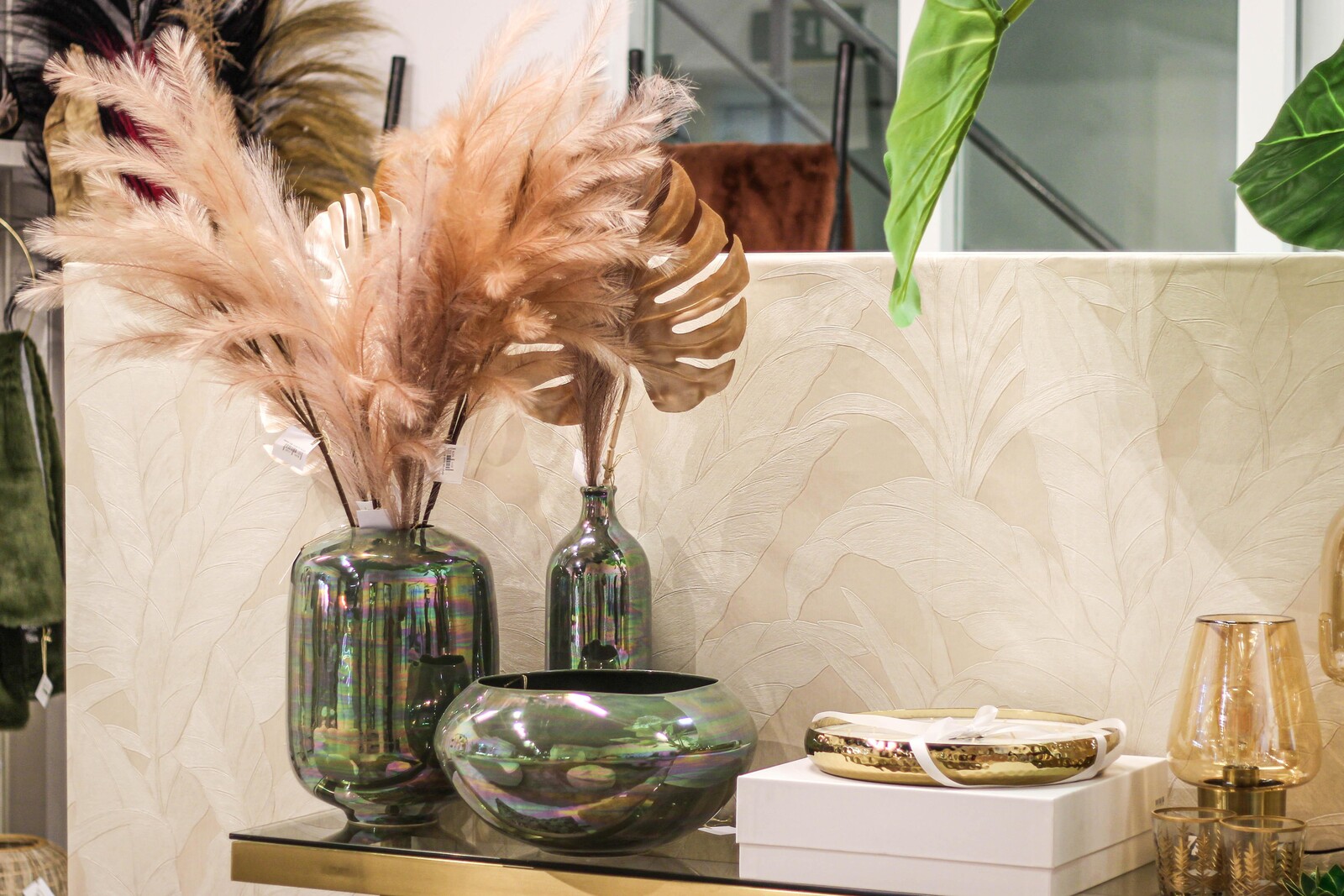 Warhammer
Okay, this is something completely different... Warhammer! If you have ever walked across the Van Oldenbarneveltstraat, you must have noticed this store. Here you can buy everything you need for the fantasy games of Warhammer and more from the creator of the game: Games Workshops.
Warhammer is a popular franchise featuring both tabletop miniature games and video games, set in both a medieval fantasy world and a dystopian future. Players can collect, paint and battle different factions (game pieces) in extensive and deep game worlds. The game has millions of fans worldwide and the game remains extremely popular in the Netherlands as well.
Whether you're a die-hard Warhammer fan or not, a look at this shop with its incredibly passionate staff is well worth it. Learn everything about the games, or expand your knowledge and acquire new pieces that boost your fighting power.
Ulla Popken
You will find stylish outfits in large sizes at Ulla Popken. You will not easily notice that this store is part of an international brand. Because the first thing you notice when you enter the store on Van Oldenbarneveltstraat is the tranquility and warm service.
Whether you are looking for classic and timeless items, or more modern trendy clothing, Ulla Popken has it for you. The collection consists of different styles. For example, you can go there for both a casual outfit for a day at home as well as something for a special occasion.
One of Ulla Popken's services is the personal shopping experience. The fashion consultant will help you find the style that suits you best and in the right size. Also nice to book with friends or as a mother-daughter outing! An afternoon or evening full of tips and tricks, delicacies and of course the best advice to take your fashion wardrobe to the next level.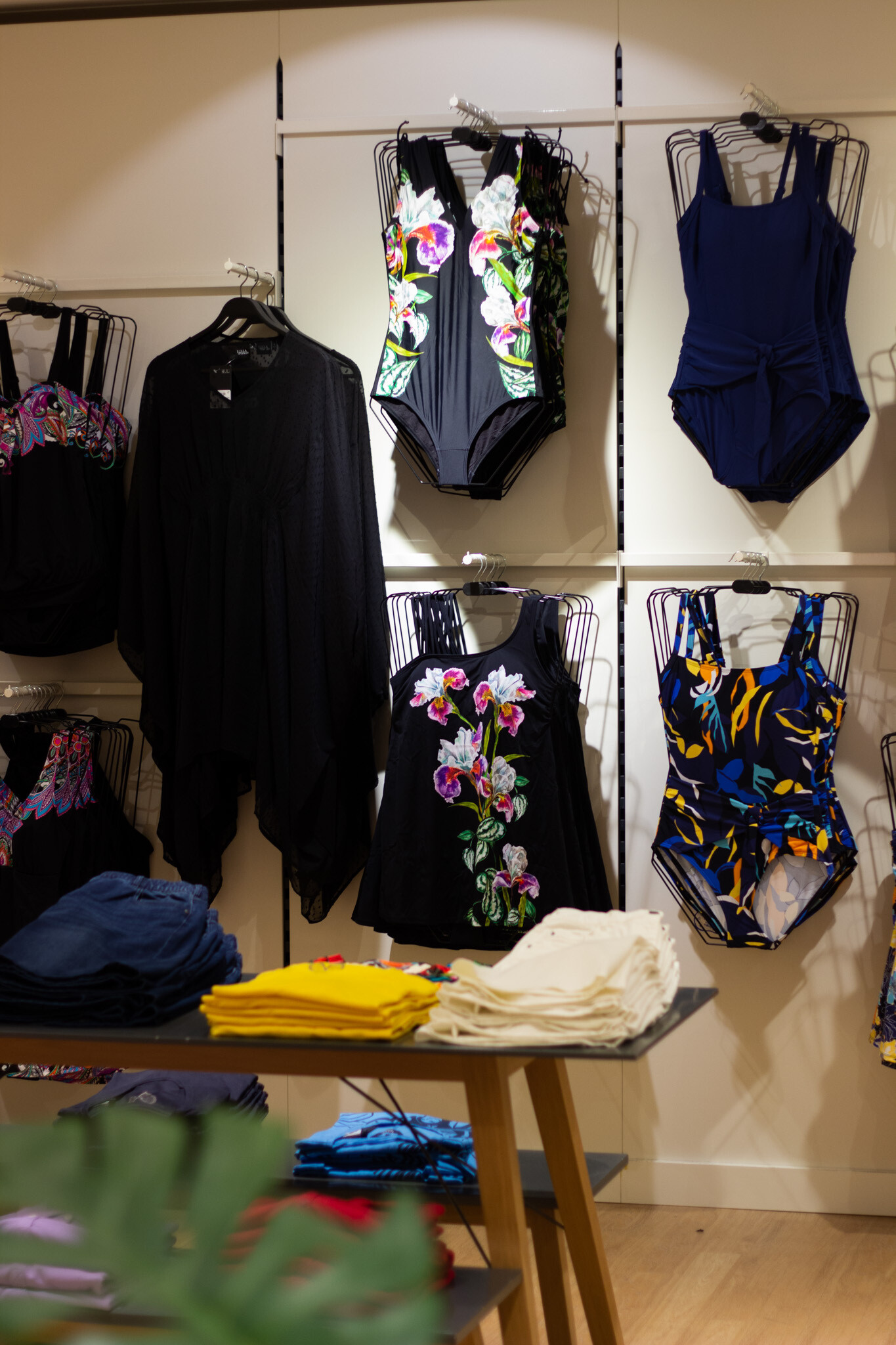 BOTH
Shoe specialist BOTH has been a household name in the city for more than half a century. There are two locations in the same street: BOTH Rotterdam Men at Van Oldenbarneveltplaats 25 and BOTH Rotterdam Women at Van Oldenbarneveltplaats 194. Right opposite each other!
At BOTH, quality and personal attention go hand in hand. All shoes in the shoe store are selected by the owner himself and added to the collection. The extensive range consists of business and private, young and old, trendy and classic.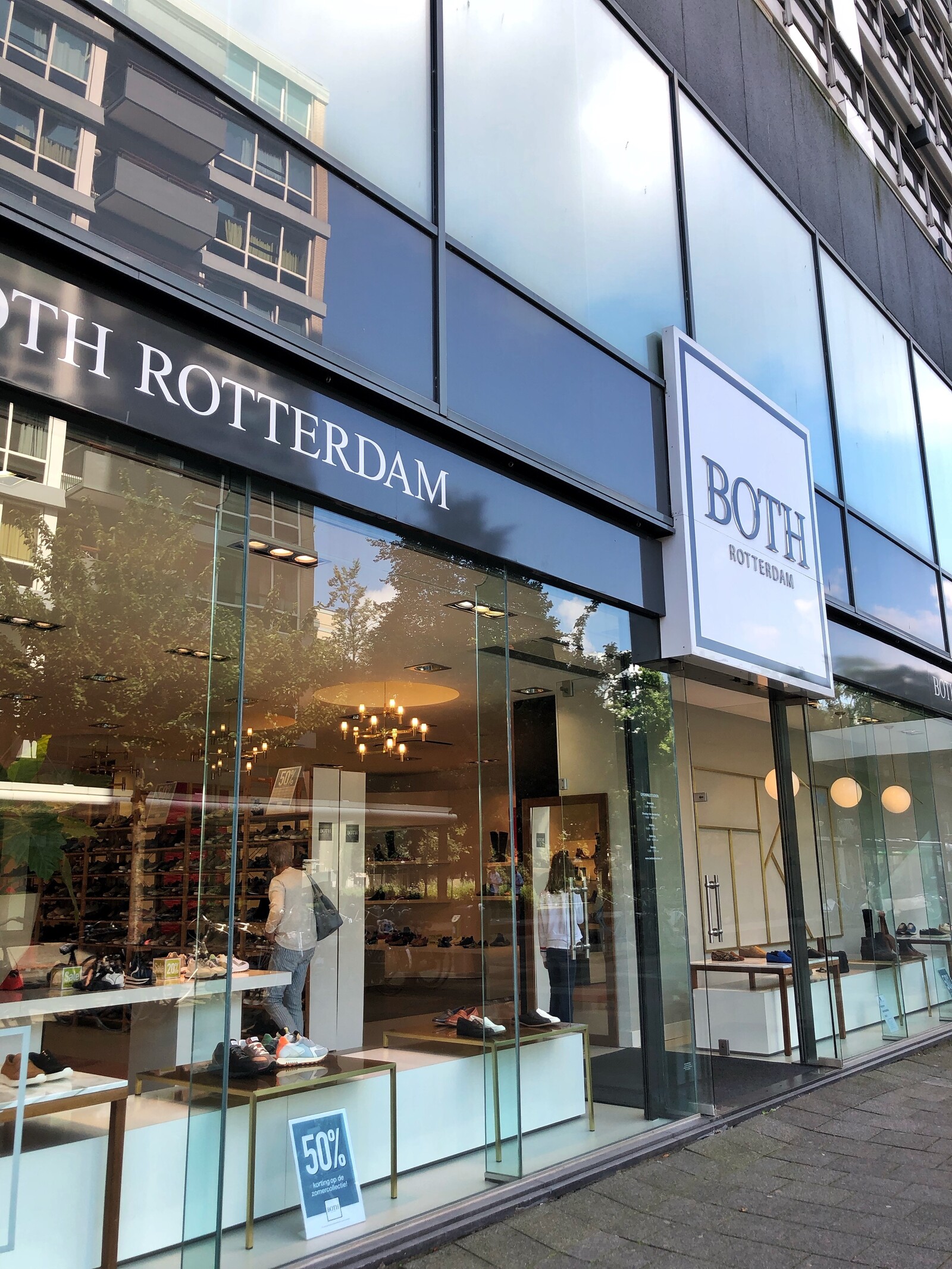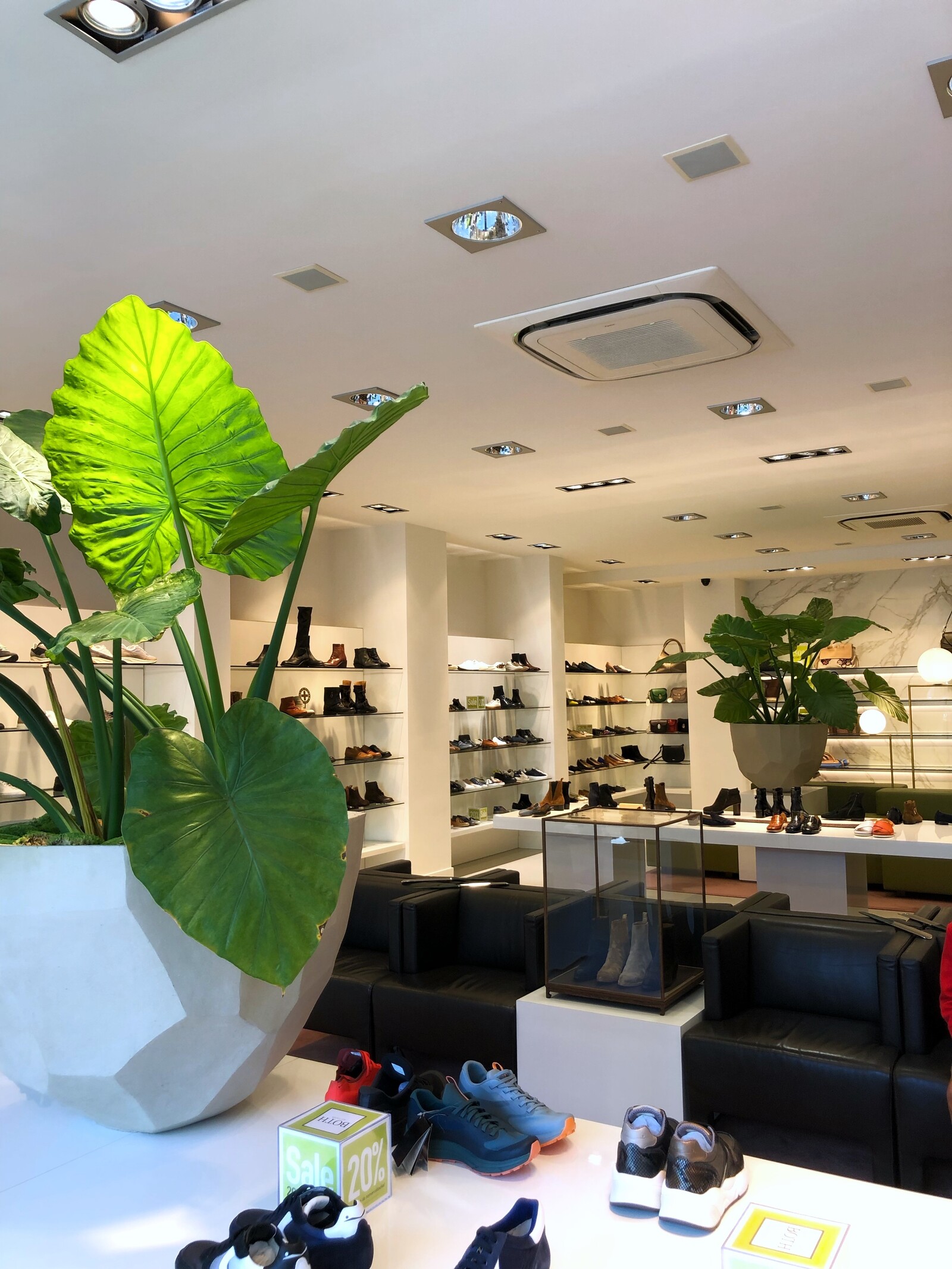 Bagels & Beans
The Bagels & Beans has several locations in our city, one of which is in the heart of the shopping centre: the Van Oldenbarneveltplaats. An attractive and homely atmosphere where you can settle down for a hot, cold, savoury or sweet bagel. Ideal in between shopping, if you are in need of some energy. Also make sure to try their tasty salads, small desserts and hot drinks.
Starbucks
Who doesn't know it, the Starbucks? The world's largest coffee chain has also found the centre of Rotterdam and is the place to go for an energy kick or a heart-warming drink.
If you prefer something more exciting than a black coffee or cappuccino, you will be surprised by tasty specials every season. For example, in the summer months you can opt for a delicious strawberry frappuccino, while during the autumn months the Pumpkin Spice Latte takes centre stage.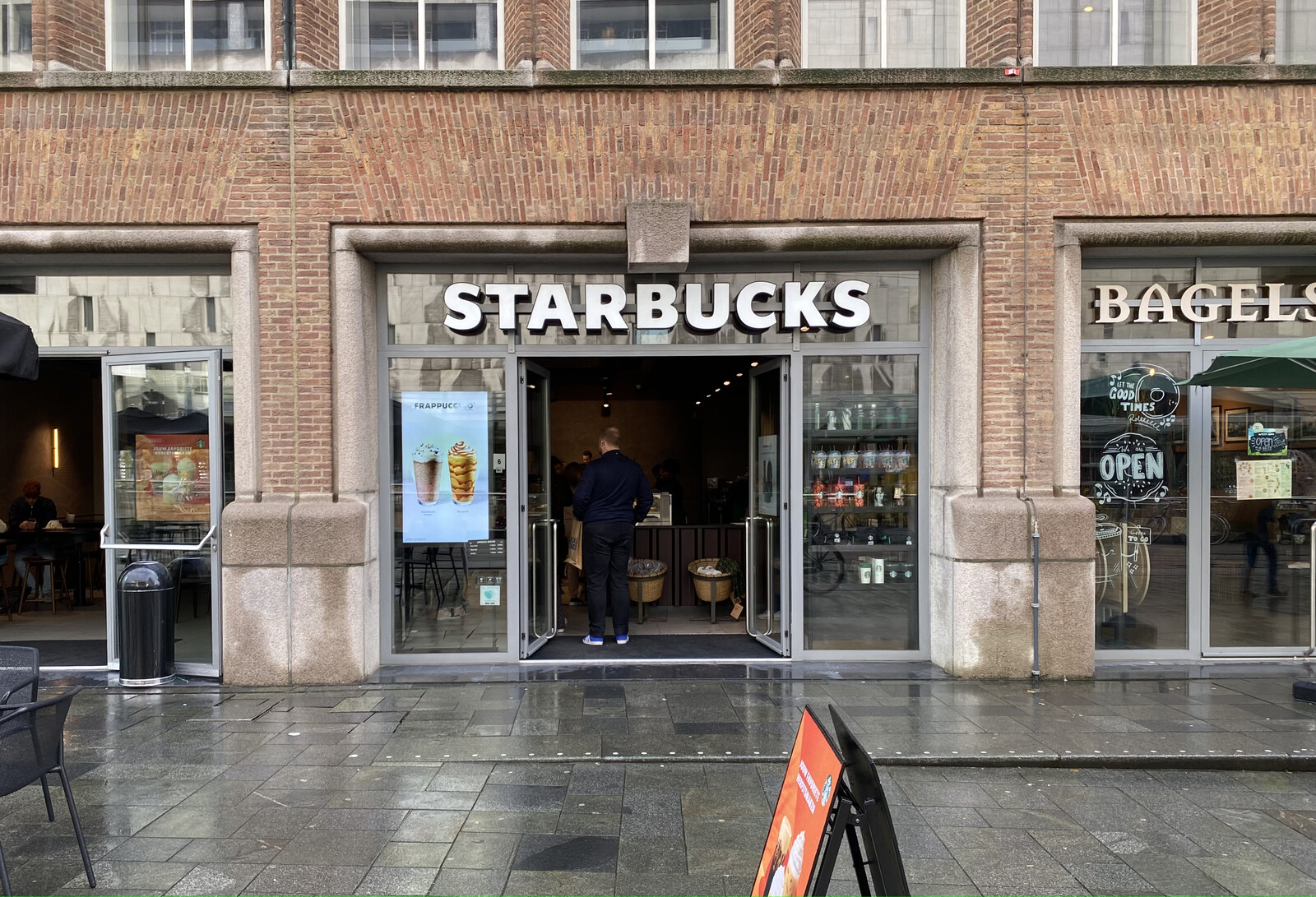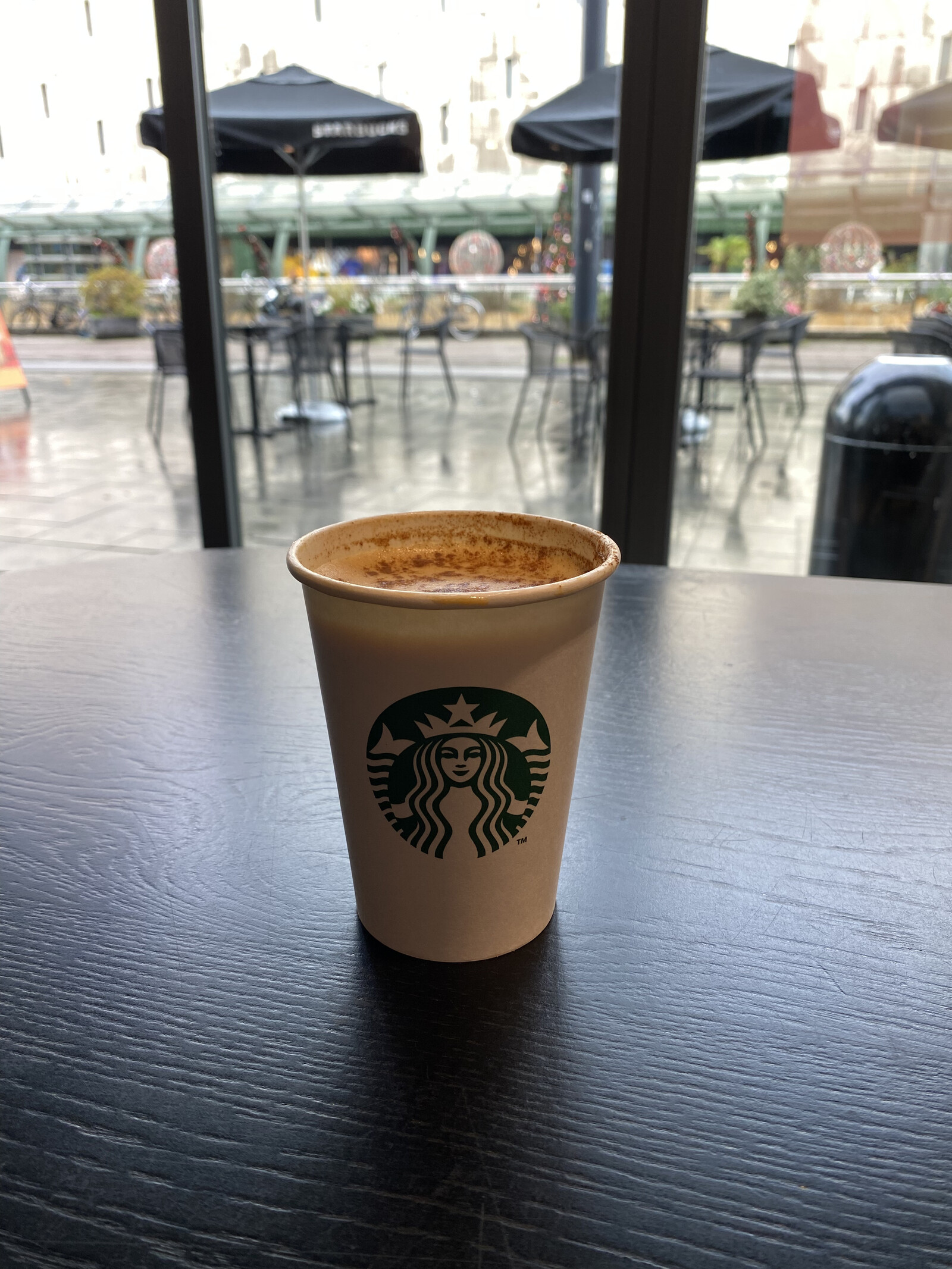 La Place
This Dutch chain is busy conquering the world, but luckily they don't skip Rotterdam. Known for their homemade sandwiches and smoothies, this is an ideal lunch spot in Rotterdam Centre. Right next to the Primark, above the Coolsingel and almost crossing the Lijnbaan, there is hardly a more central place to settle down and enjoy a hearty lunch.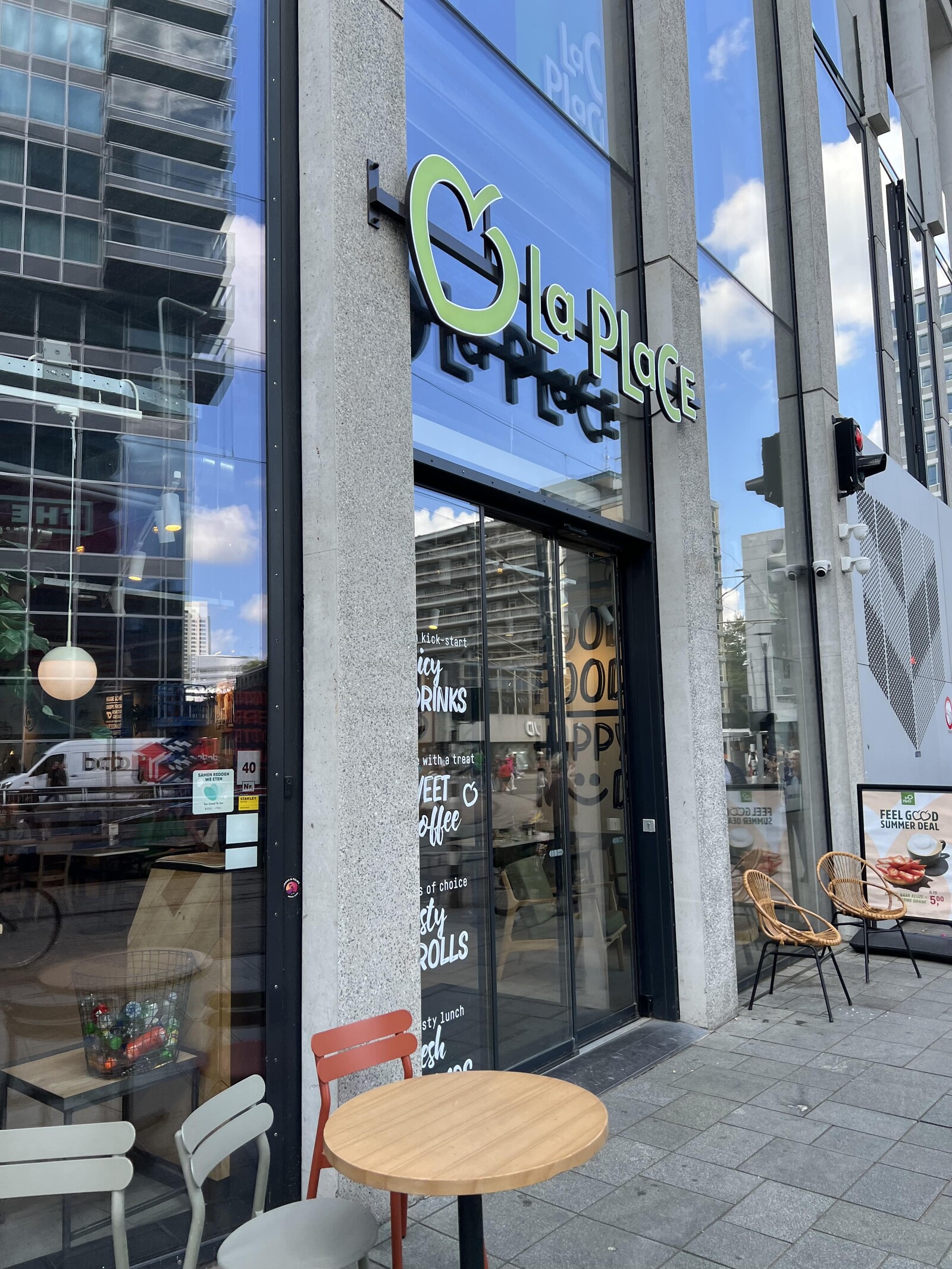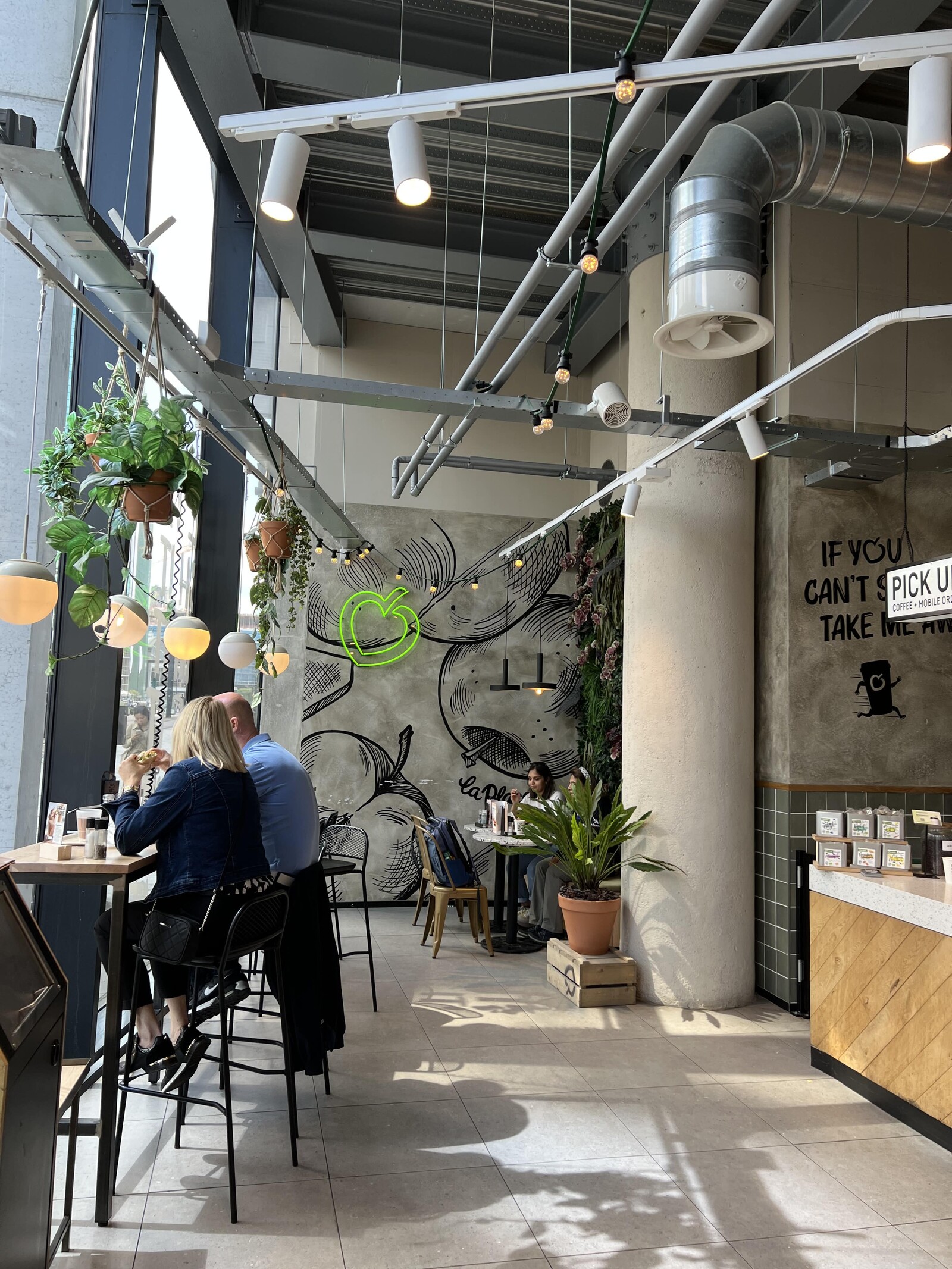 Pirri
For sneaker lovers in Rotterdam Centre, Pirri is one of the shops to take a look at. Looking for exclusive Jordans, Nikes or Yeezys? Then you're in the right place here.

If you scroll a lot on Instagram you might know Pirri from their cool content. For example, they occasionally invite well-known artists to take a look at the store and pick out their favourite shoe. While a skate event is also organized every year where the winner wins an extremely exclusive pair of sneakers!

Pirri also introduced its streetwear brand of the same name, which you can find in the webshop, but of course also in the store. From t-shirts and hoodies to socks and even a skateboard deck!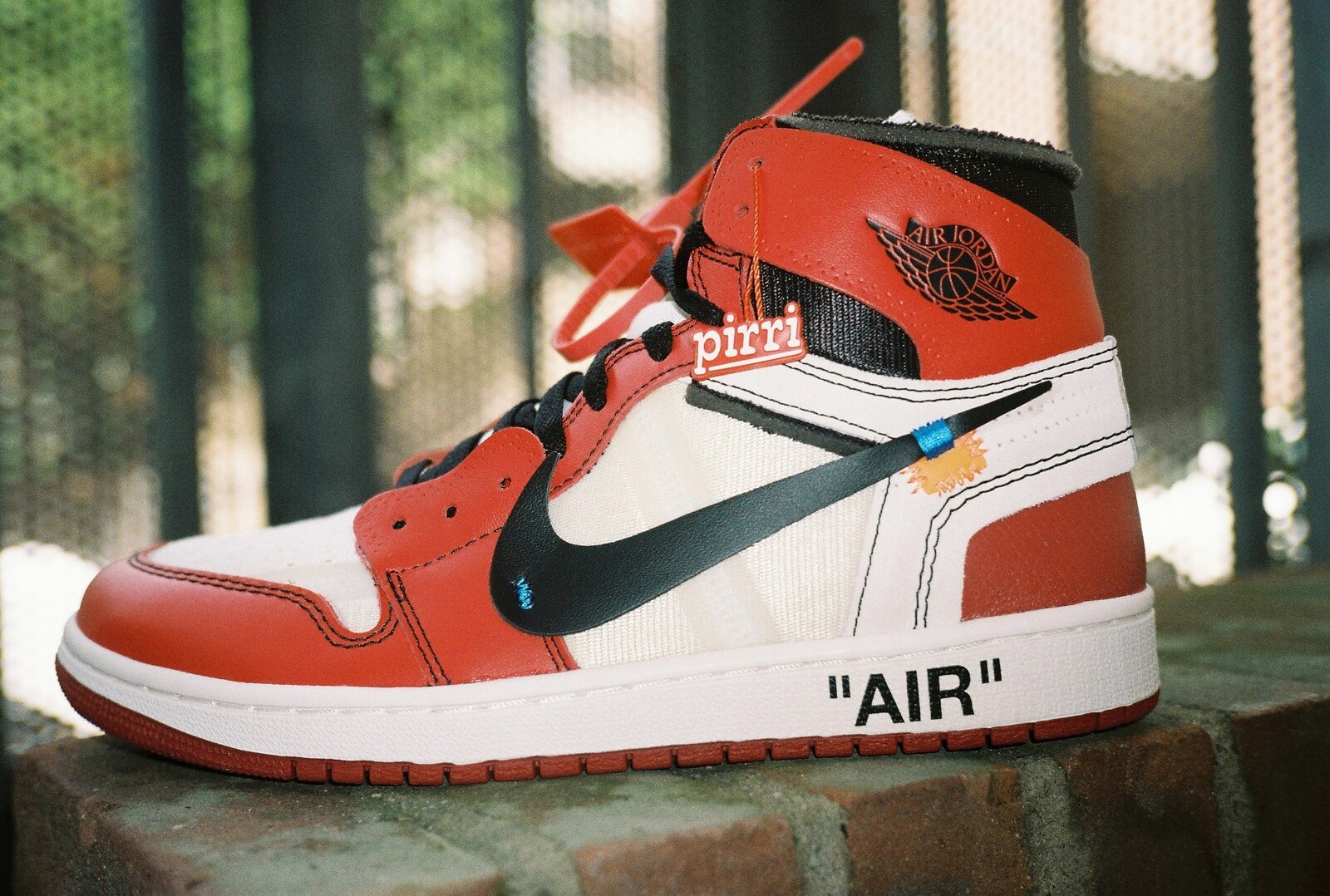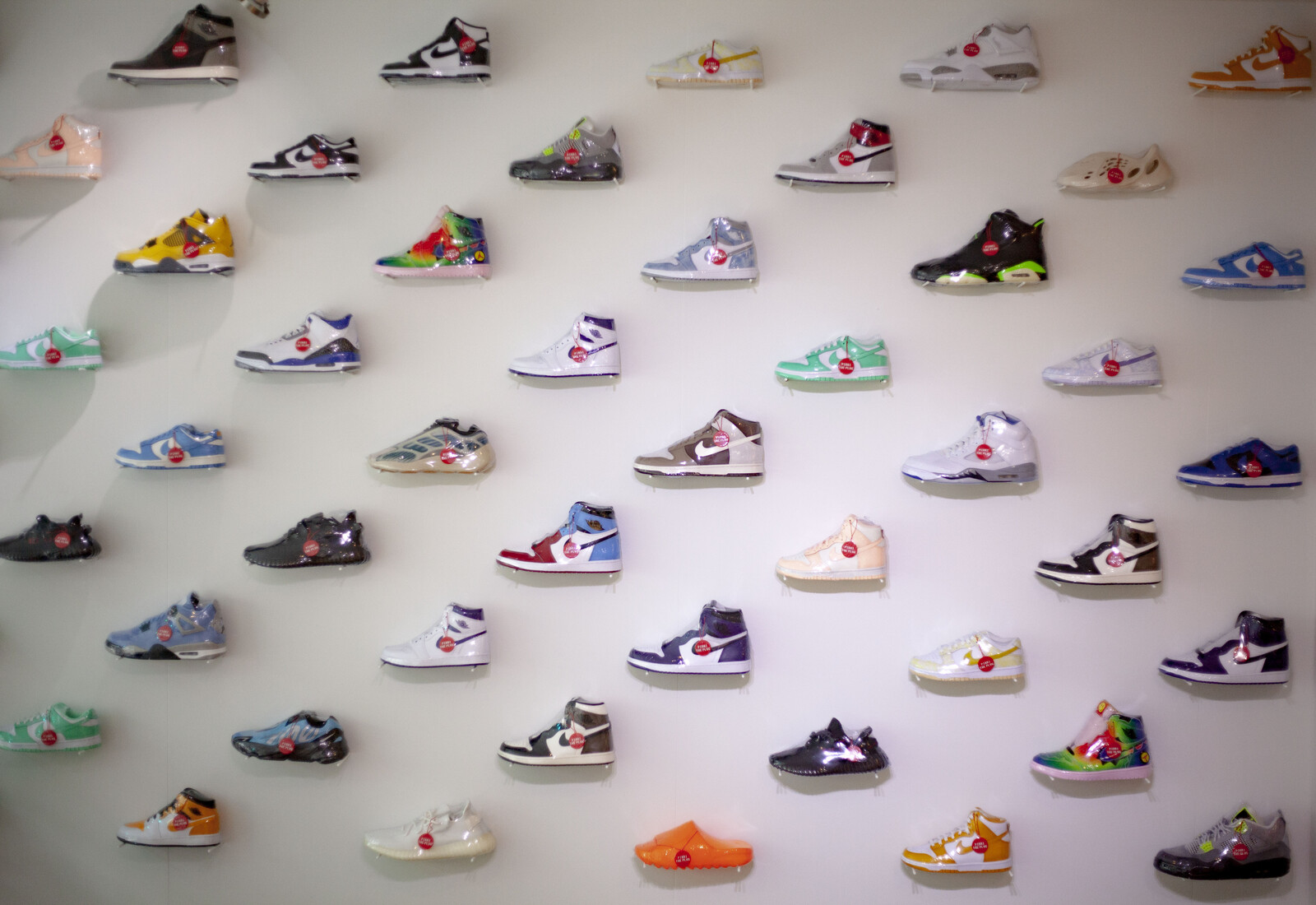 Mangiare
Mangiaire is just a bit further from the Van Oldenbarneveltplaats, namely on the Van Oldenbarneveltstraat! It's a place with friendly staff, a nice wine and delicious Italian food in a homely atmosphere. Mangiare has it all. Come for a lunch with, for example, an Italian meat sandwich that your taste buds didn't know they needed so badly. Or an extensive dinner with a delicious drink.
Mangiare is easy to recognize by the racks of vegetables that are placed in front of the door every day. On arrival you will be helped to a table in the small but extremely cozy restaurant. Both the entire menu and the drink range are told at the table, because the seasonal kitchen does not work with a card. A great concept that ensures real contact between staff and guests!
The jewel of Mangiare is - in addition to the washer, chef and service who give everything every day to give you a wonderful time - the antipasti display. Here are the fresh fish, meat and vegetables that eventually end up on the famous sandwiches and antipasti boards. With such a board you can choose meat (such as slices of Italian sausage), fish (such as shrimp and tuna), vegetables or cheese. But the best is of course a mix of them all.
Another specialty that you really must try at Mangiare is the great homemade limoncello. Perfect as a dessert after your dinner! Can't get enough of it? It's not unusual to take a bottle home with you!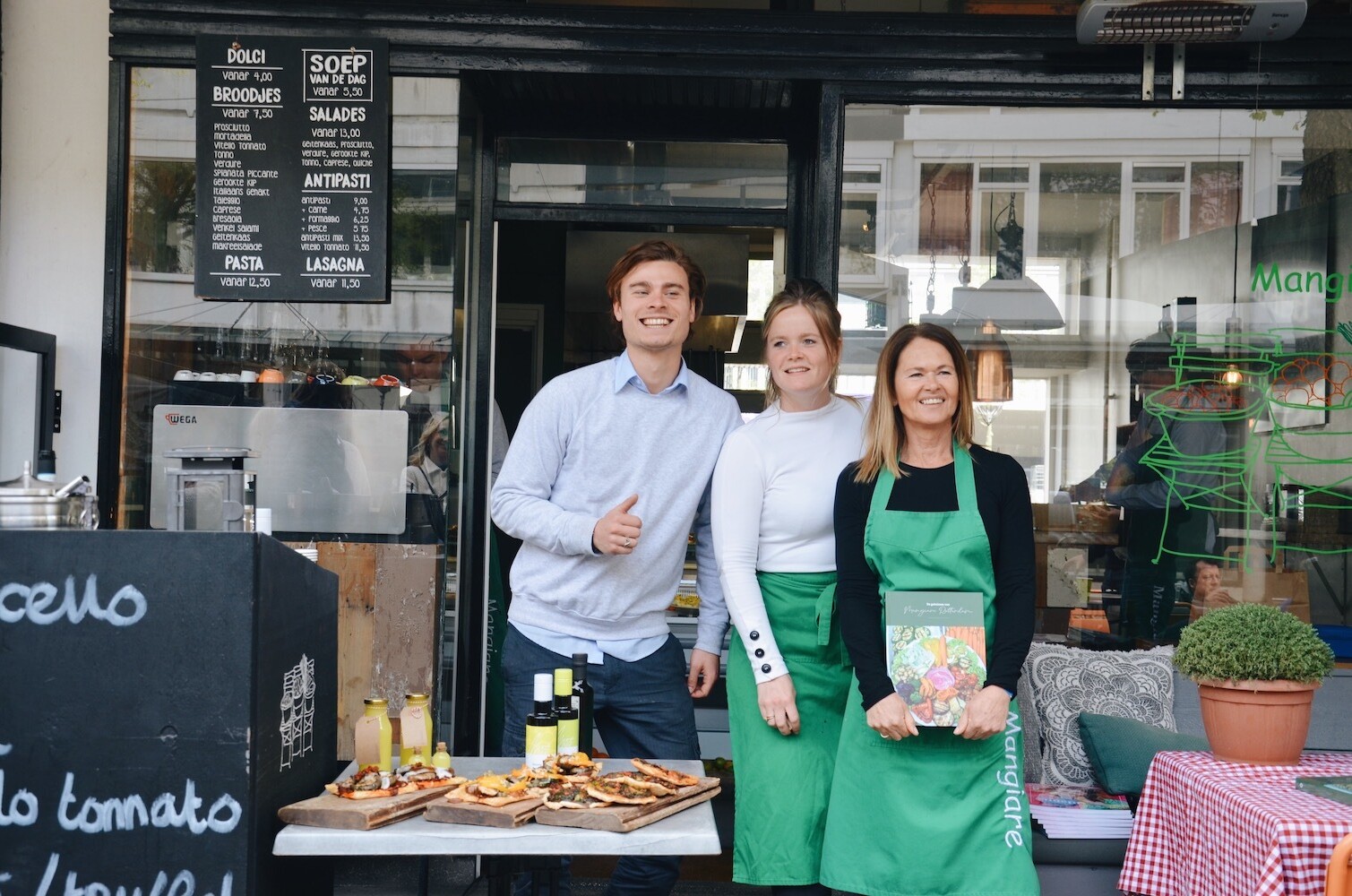 Banketbakkerij van Beek & Specker
Perhaps one of Rotterdam's most famous bakers: van Beek & Specker. A true Valhalla of delicacies! And now also with a location on the corner of Karel Doormanstraat and Van Oldenbarneveltstraat.
Chocolate bars, bonbons, cakes... Just about everything that makes your mouth water. Also other sweets such as an old-fashioned tompouce and profiteroles, as well as a nice croissant before work or a sausage roll for lunch!
Are you still looking for a nice present for someone you care about? Buy their chocolate bars with someone's name on it, or get a delicious birthday cake.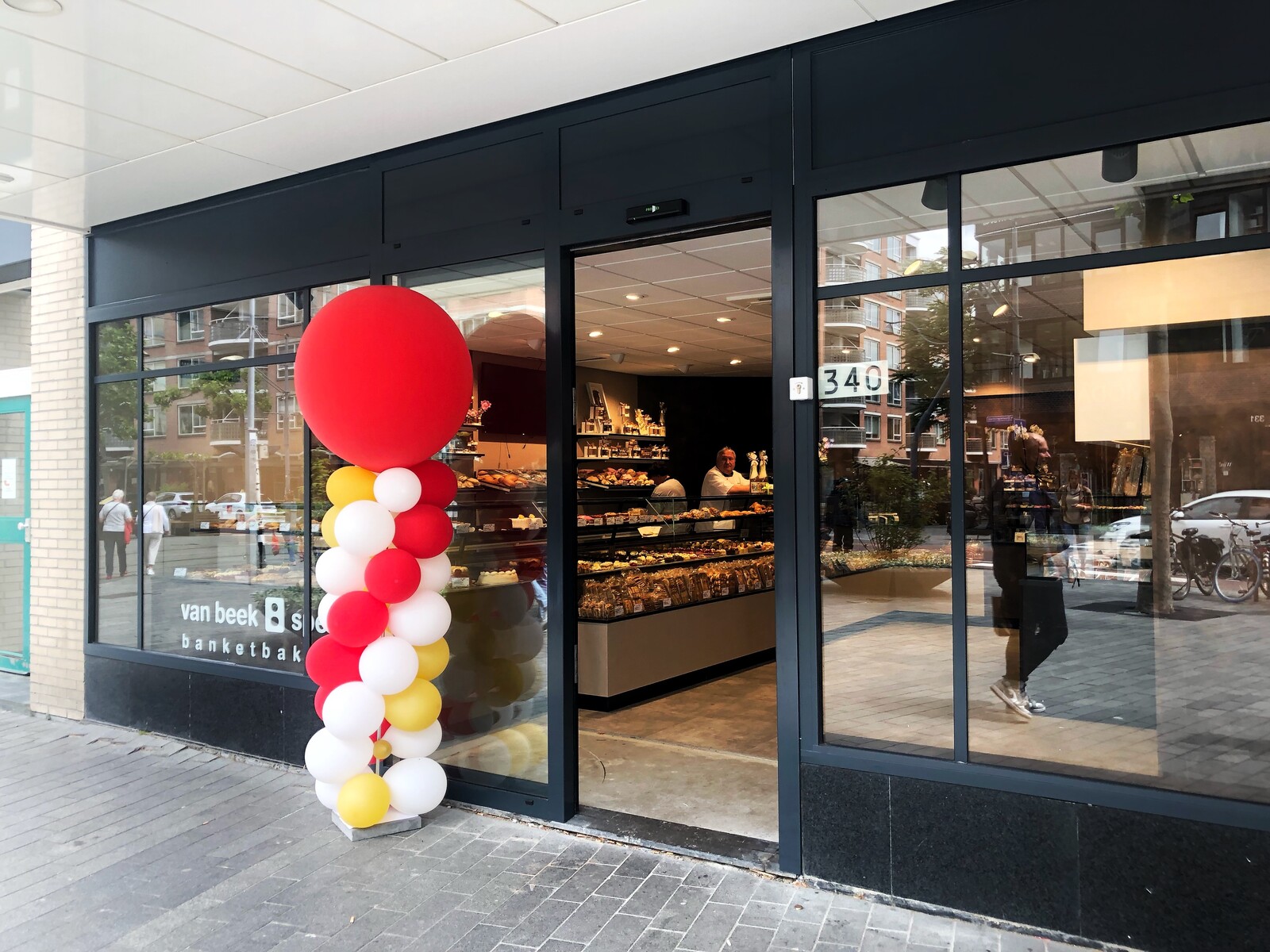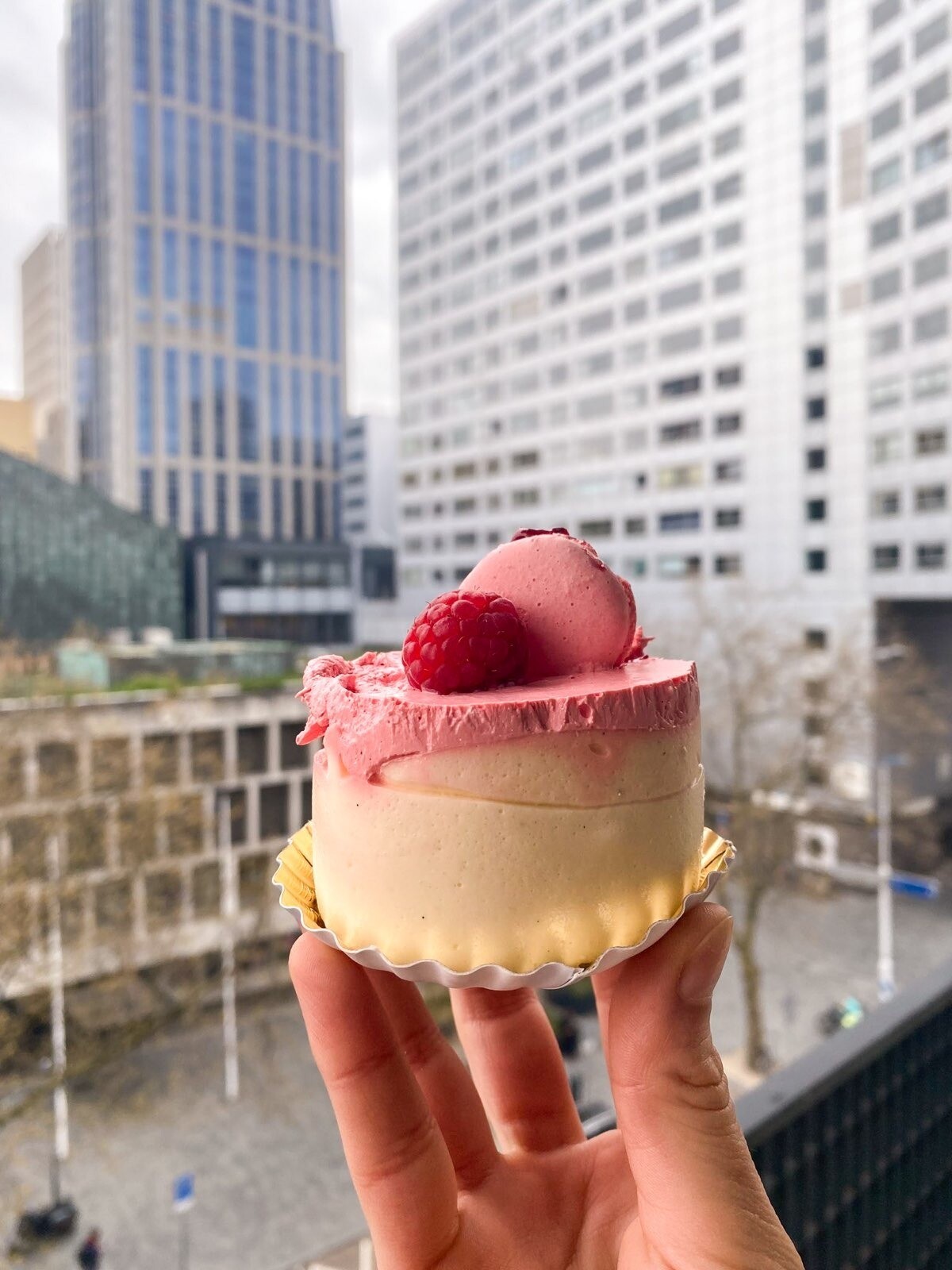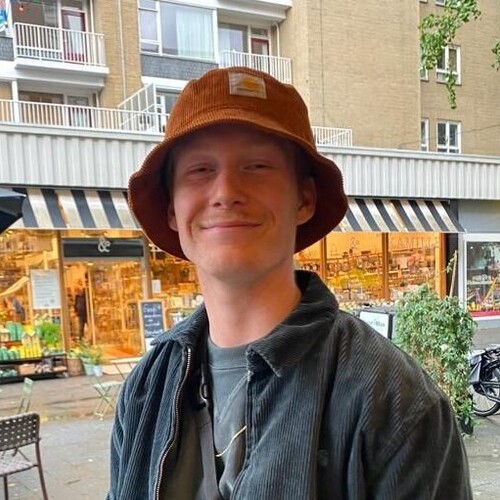 Written by Sil Lamens
July 26, 2023
Frontrunner