Out and about in Rotterdam
A day full of activities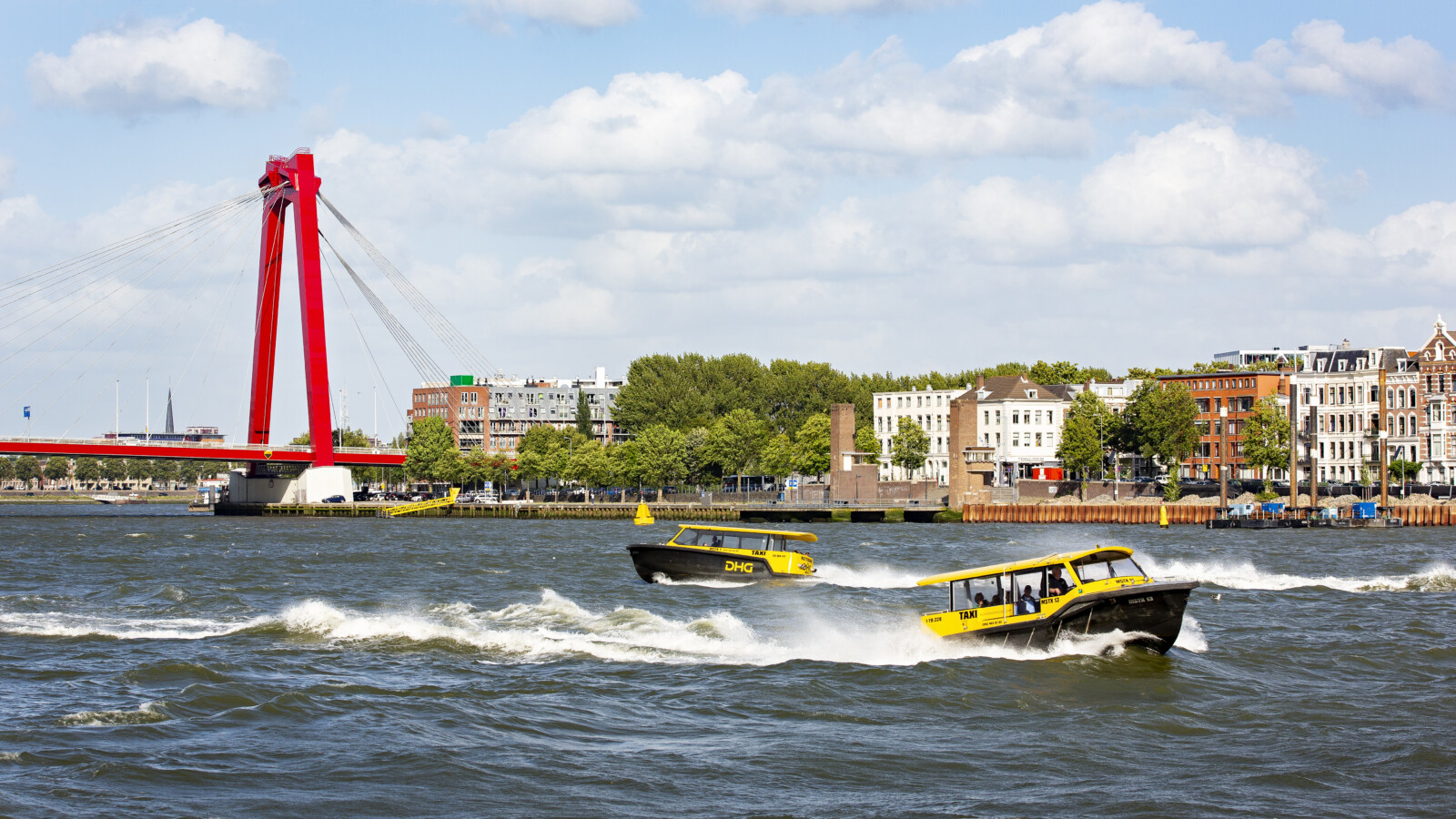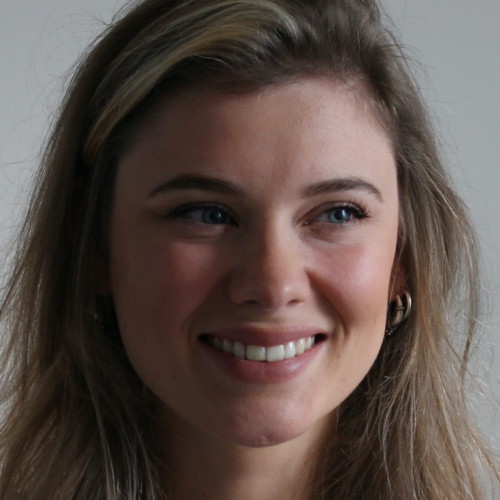 Written by Mathilde Simon
Frontrunner
Do you have a whole day to explore Rotterdam? You're in luck! There are so many fun things to do in our city. An unforgettable day requires a perfect mix of the well-known attractions and hidden gems. That is exactly what you can expect in this article.
De route hieronder leidt je van moderne iconische gebouwen naar historische plekken en groene oases. Deze route is gemakkelijk te voet te doen, al pakken we een enkele keer de metro en natuurlijk een aantal keer de watertaxi. Want dat moet je een keer meegemaakt hebben!

Blaak: de Kubuswoningen, de Markthal en de Binnenrotte markt
De dag begint bij een centrale plek in onze stad. Kom je met de tram, metro, trein of fiets? Het kan allemaal. Je loopt hier zo het station uit of je kan je fiets neerzetten in de openbare (gratis) fietsenstalling.

Bij Blaak kan je direct een paar eyecatchers van Rotterdam (link naar artikel) spotten, zoals de Markthal en Kubuswoningen. Als je trek hebt kun je wat halen in de Markthal, hier vind je namelijk twee supermarkten (Wah Nam Hong en de Albert Heijn) en allerlei eetkraampjes.
Elke dinsdag en zaterdag staat op de Binnenrotte de markt, waar je voor van alles terecht kan. Groente, fruit, vis, bloemen en (tweedehands) kleding en spullen. Dus als je toevallig wat nodig hebt of je gewoon gek bent op graaien, kan je hier je slag slaan.
The route below takes you from modern iconic buildings to historic sites and green oases. This route is easy to do on foot, although we take the metro once in a while and go on the water taxi a few times. Because you have to experience that at least once!
Blaak: the Cube Houses, the Markthal and the Binnenrotte Market
The day starts at a central location in our city. Are you coming by tram, metro, train or bicycle? Everything is possible. You can walk straight out of the Blaak station or you can park your bike in the public (free) bicycle shed.
At Blaak you can immediately spot a few eye-catchers of Rotterdam, such as the Markthal and Cube houses. If you're hungry, you can get something in the Markthal, because here you will find two supermarkets (Wah Nam Hong and the Albert Heijn) and all kinds of food stalls.
Every Tuesday and Saturday there is a market on the Binnenrotte, where you can find all kinds of things. Vegetables, fruit, fish, flowers and (second-hand) clothing. So if you happen to need something or you just love looking around, this is the place to be.
Grotekerkplein, Laurenskerk and the Koopgoot
Seen everything at Blaak? Then walk from the Markthal onto the Hoogstraat. Along the way, if you feel like it, you can slip into the side street Wijde Kerkstraat to admire the Grotekerkplein and Laurenskerk. Then follow the route again via the Hoogstraat to arrive at the Koopgoot.
In the Koopgoot you have all kinds of great shops in a row: H&M, Urban Outfitters, Zara, Lush, Rituals and HEMA. Clearly the ideal place for a (short) shopping session!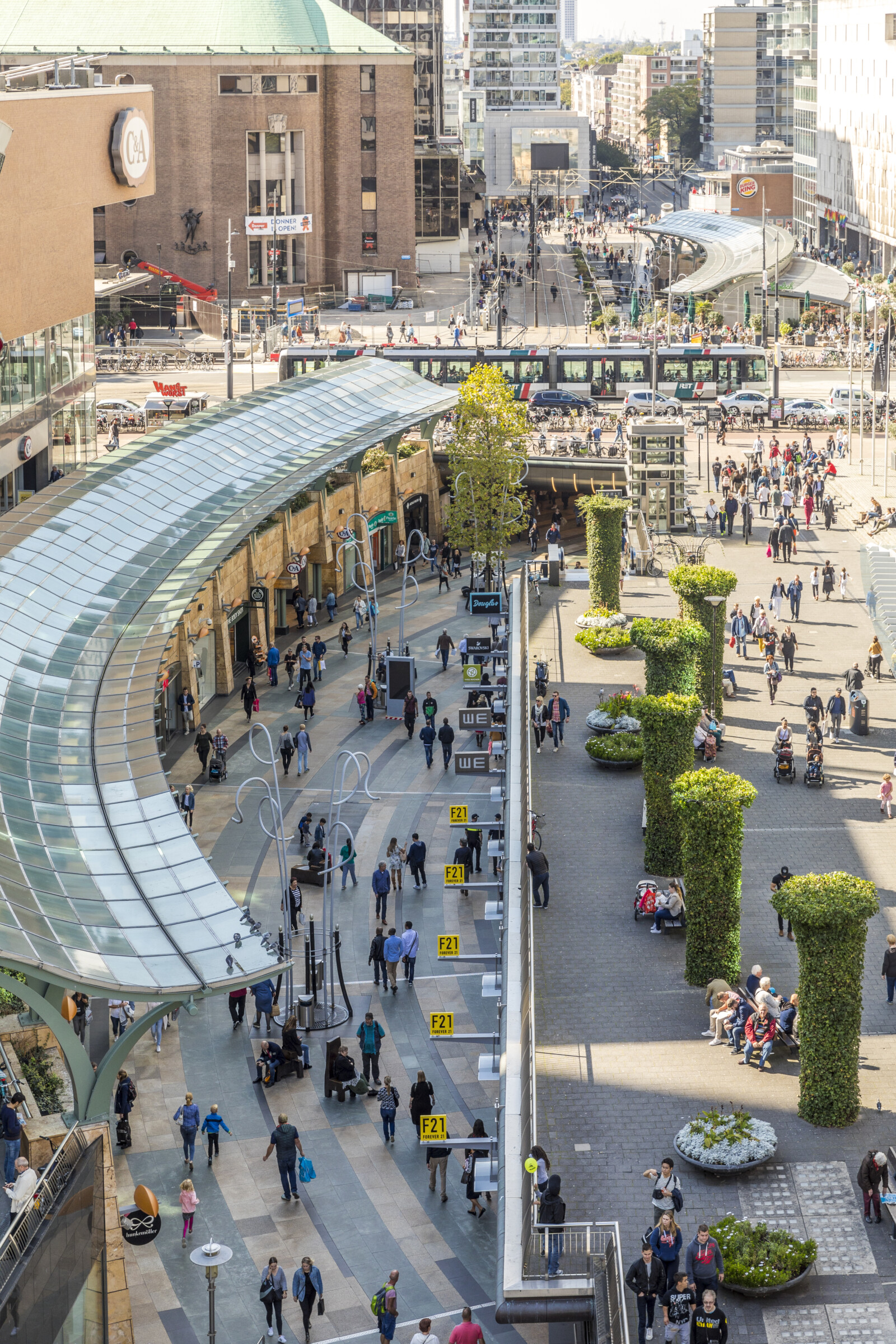 Erasmusbrug
Once you've finished shopping, you can take the metro from Beurs and get off at Leuvehaven.
One of the most famous parts of the Rotterdam skyline is the Erasmus Bridge. Due to its elegant graceful shape, this white bridge resembles a swan, which is why you sometimes hear the nickname "The Swan".
Did you take pictures from every possible angle? Then you can choose to take a walk across the bridge. This way you have a beautiful view over the Maas and the next destination is on the other side of the bridge: the Kop van Zuid. If you'd rather save your energy, we know of an even more fun way to get to the next location: take the water taxi!
Take the water taxi to Hotel New York
There is a yellow jetty next to the Erasmus Bridge. From here you can take the water taxi. You can easily arrange a water taxi ride via the water taxi website. On the day itself, this can be reserved four hours in advance. It is possible to pay with pin, credit card or cash and a ride costs about €4.50.
From the jetty location next to the Erasmus Bridge we go to the jetty at the Wilhelminapier/Hotel New York. This imposing building has been on the Kop van Zuid since 1901. The Holland America Line used to be housed here.
Hotel New York has a large café-restaurant with an extensive à la carte menu. You can of course make good use of this to relax and have a delicious lunch or drink. This will give you energy to discover more of Rotterdam!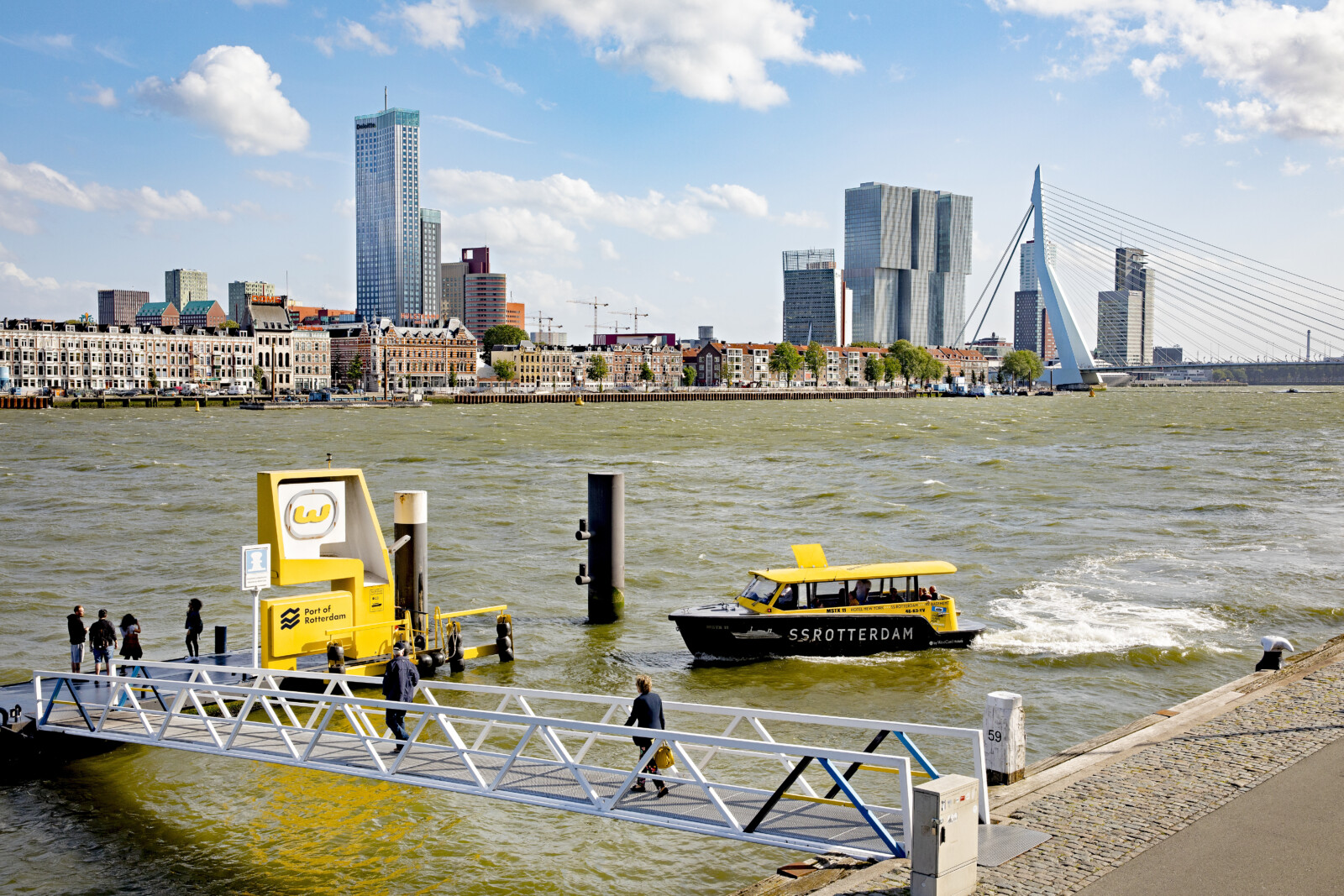 Discover the Kop van Zuid
After a bite to eat at Hotel New York you can discover more of the Kop van Zuid. There are a number of eye-catchers here that are not to be missed, such as De Rotterdam by architect Rem Koolhaas and the Cruise Terminal.
If you have enough time, walk straight across the Rijnhaven Bridge (better known as the Hoerenloper) to the Fenix Food Factory. This is a culinary mecca where you can buy traditional food and drinks (to eat in or take away).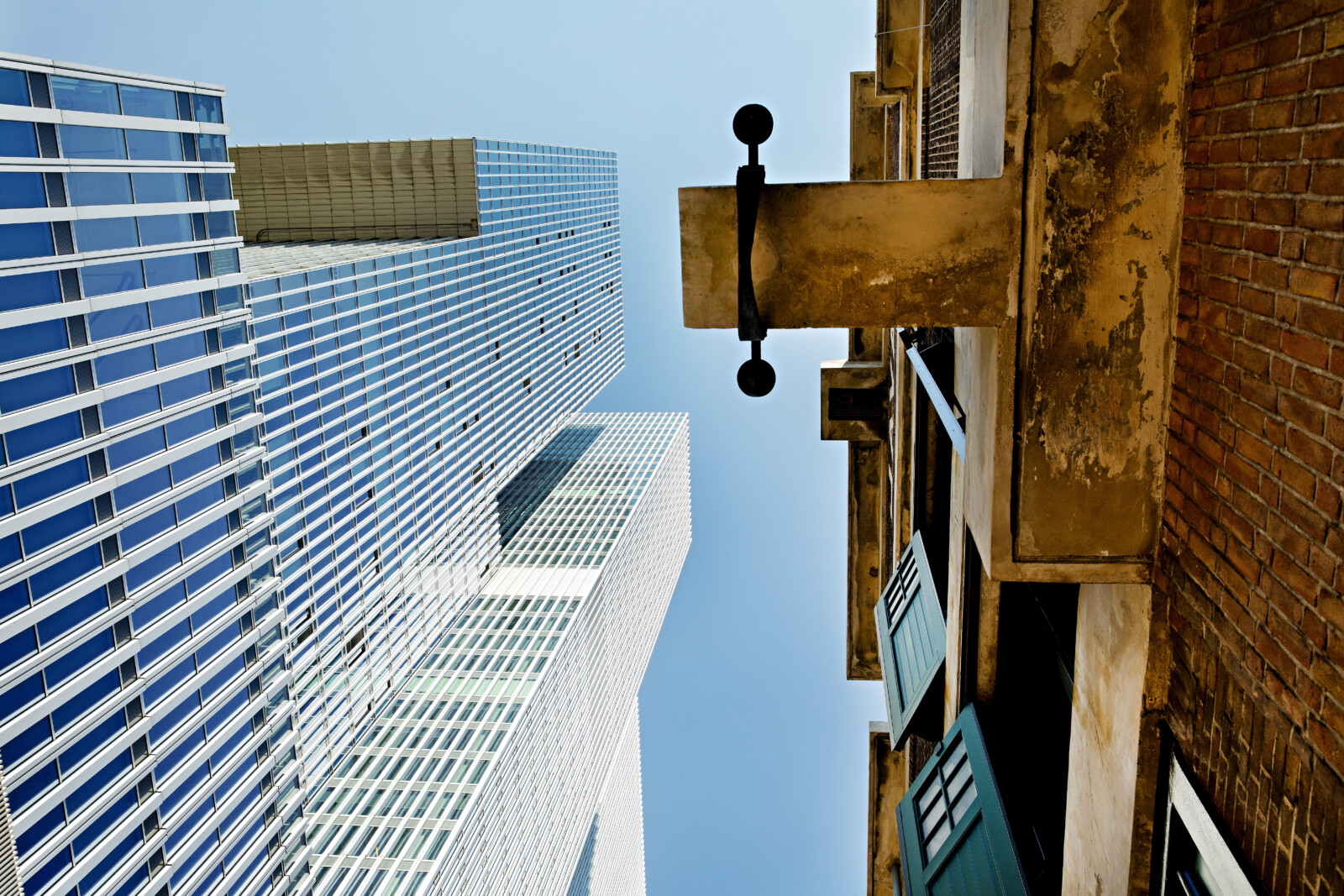 Watertaxi to Het Park
From the Fenix Food Factory you have the chance to take the water taxi again to race over the water. This time we're going to the jetty at the Parkkade. The next destination of the day is Het Park, a green oasis in the busy city.
Het Park, also called the Euromast Park, is located on the edge of the center in the shadow of the Euromast. Beautiful large old trees, winding water features and large green spaces smile at you. Bird watching is also very good here.
If you are better at spotting nice restaurants, you are also in the right place, because a number of hotspots are located here: Parqiet, Dudok in the Park and the star restaurant Parkheuvel. If you hadn't eaten anything at Hotel New York yet, there are still plenty of options in Het Park to satisfy your hunger.
Surprisingly, it is often a lot quieter in this urban park than in other well-known green parks such as the Kralingse Plas or Vroesenpark.
Historical garden Schoonoord
But if you really want to completely relax, this hidden gem of our city is worth a visit: the Historical Garden Schoonoord.
Schoonoord has a rich history that goes back 350 years. Originally this garden was called 'Rust en Lust', which means rest and lust. It was not until 1816 that it was given the name Schoonoord and in 1860 the current design for the garden was made and laid out in English landscape style.
Today the pond, Lebanon cedars and beech trees can still be seen in the garden, choices made long ago. It has been a protected national monument since 2000.
As soon as you enter the 18th century entrance gate of this garden, you set foot on a piece of oasis with a rich collection of flora and fauna. Walk around and enjoy the greenery, take a seat on a bench by the pond and read a book. That way you can really relax.
The park is open every day between 08:30 and 16:30.
'If you really want to completely relax, this hidden gem of our city is worth a visit.'
Enjoy the view from the Euromast
To top it all off, we recommend a visit to the Euromast. This is located a few hundred meters from Het Park. You have probably already heard of this famous watchtower, because from here you have the best view over Rotterdam!
End your day of exploring with a relaxing high wine or dinner. While enjoying a culinary experience, admire the Rotterdam skyline from behind the high windows.
Whether you ultimately decide to eat at the Euromast or not, buy a ticket to the top anyway. After you have walked a whole round on the viewing platform at 100 and 112 meters high, you can take a seat in the rotating euroscope that takes you to a height of 185 meters. You don't have a higher vantage point in our city.
To make it completely unforgettable, you can also abseil from the Euromast. Please note that this is only possible on weekends and you must book in advance.
You can also spend the night in the Euromast! Do you already know these hotels with a beautiful view?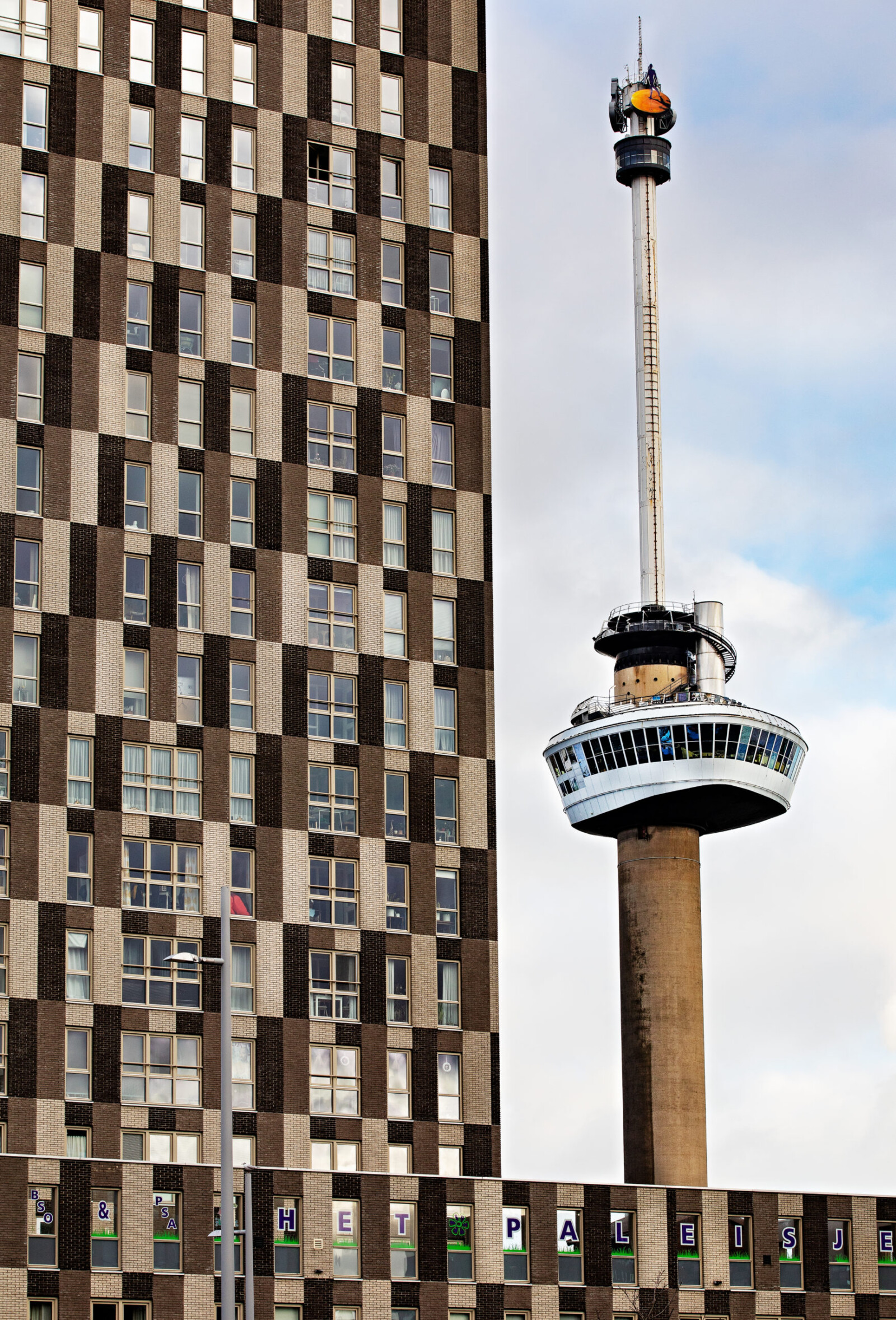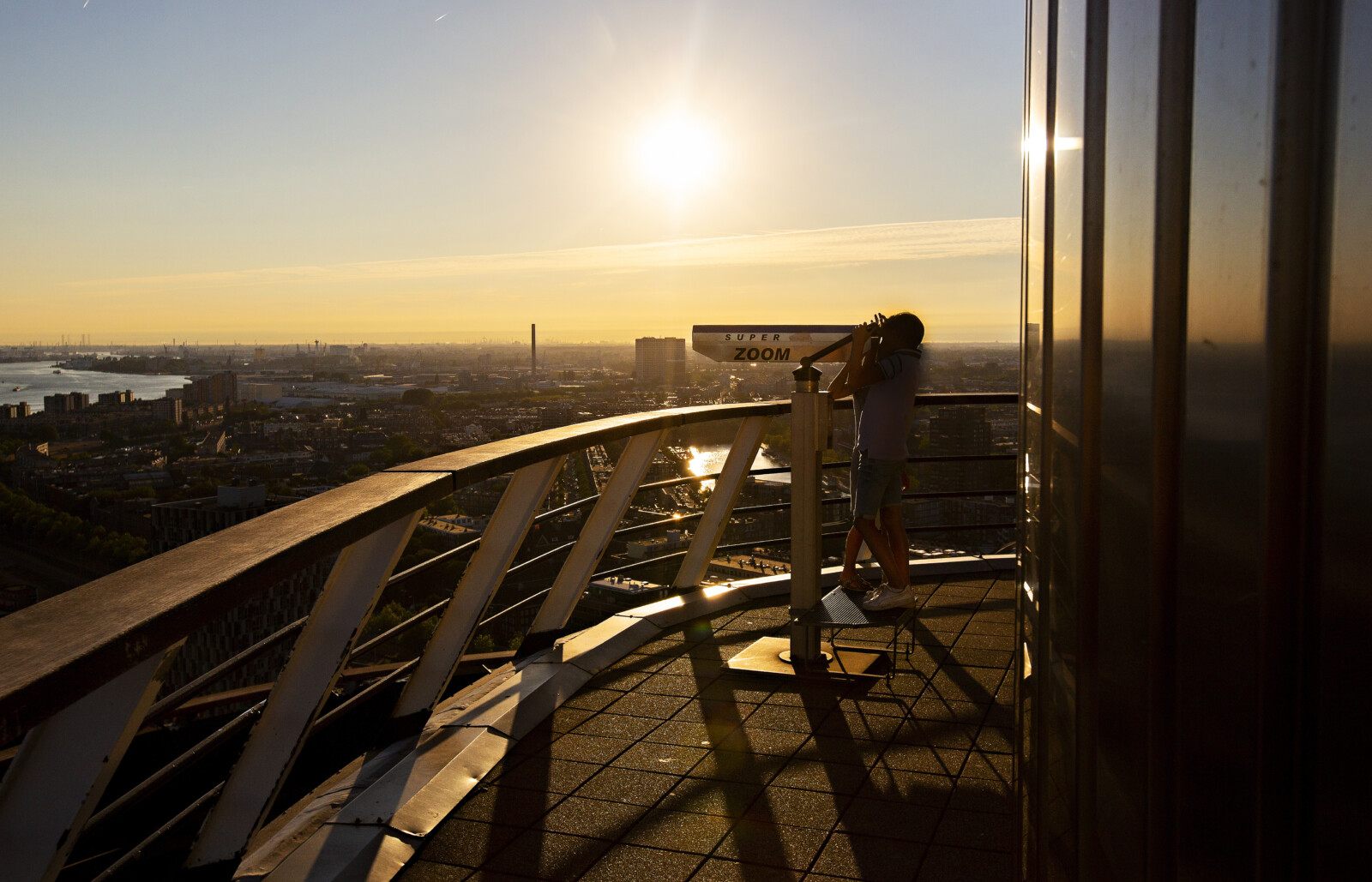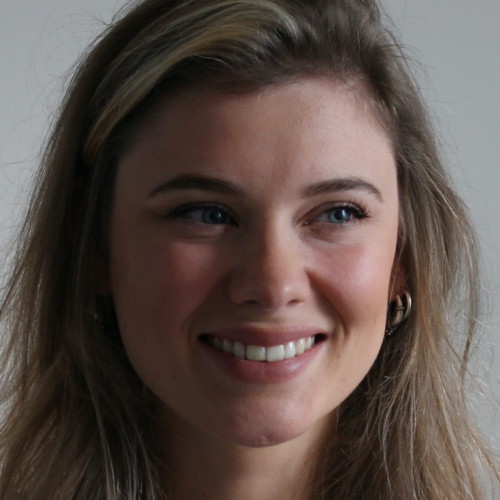 Written by Mathilde Simon
Frontrunner