Finding nature
7 Green oases in the city centre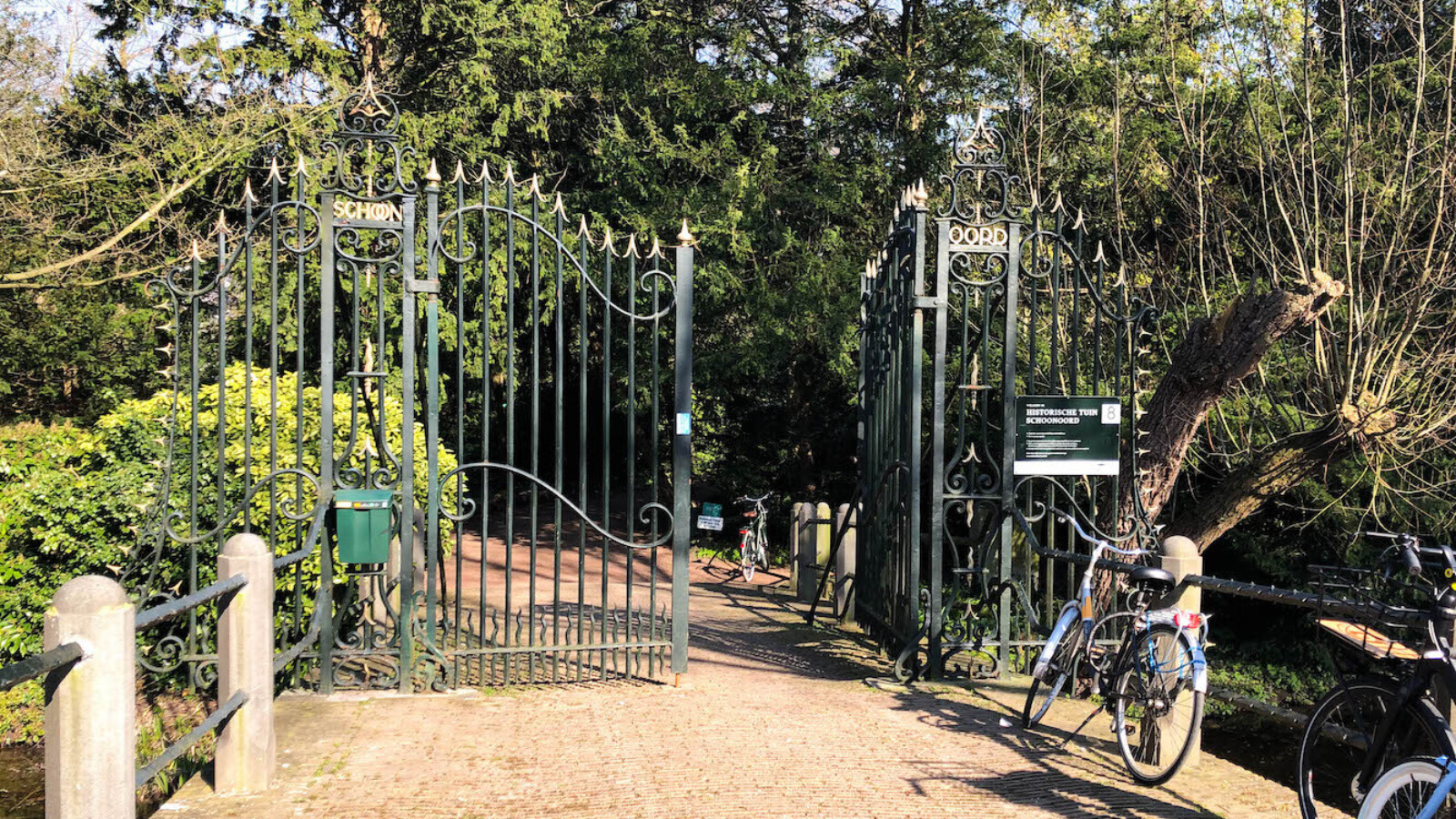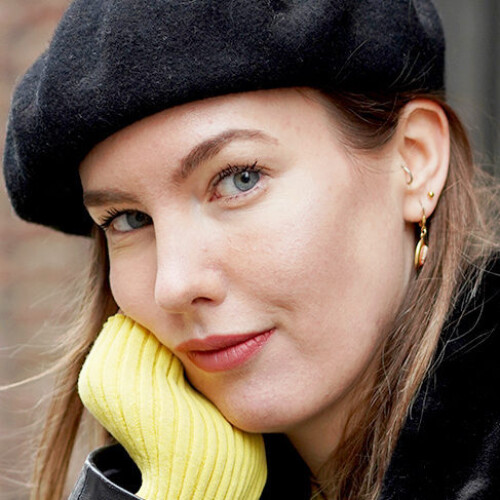 Written by Lisanne van Beurden
Frontrunner
Zelfs een echt stadsmens is wel eens toe aan natuur. Gelukkig staat vergroening hoog op de agenda en dat maakt Rotterdam een prachtige leefbare stad.
Even a real city dweller sometimes needs nature. Fortunately, greening is high on the agenda and that makes Rotterdam a wonderful, liveable city.
Het biedt een mooie afwisseling tussen de tofste stedelijke appartementen, kantoren, winkels, straten en wegen en prachtige groene plekken om te wandelen, fietsen, ontspannen, sporten of met je vrienden bij te kletsen. Sommige van deze plekjes zijn niet te missen, maar voor andere moet je goed zoeken.

Dus ben je wel toe aan wat rust in alle chaos van de stad? Lees dan gauw verder en ontdek mooie parels!

Binnentuin Stadhuis
Wat het Stadhuis zo bijzonder maakt is dat het een van de weinige gebouwen is in Rotterdam Centrum die het bombardement van de Tweede Wereldoorlog heeft overleefd. Menig bezoekers vergapen zich dan ook aan de historische bouwstijl van het gebouw vanaf de stoep. Niet iedereen weet dat het Stadhuis een verborgen binnentuin heeft, een plek die vrij toegankelijk is tijdens de openingstijden van het Stadhuis. En deze verborgen groene plek is zeker een bezoekje waard!
De Binnentuin van het Stadhuis is een echte oase midden in de stad. Rond de lente en zomer maakt deze binnentuin een grote indruk door de prachtige bloemen en groene vergroeiing aan de muren. Maar ook in de herfst, als de bladeren rood en oranje kleuren, is het een bijzonder mooie plek.

It offers a nice variety between the coolest urban apartments, offices, shops, streets and roads and beautiful green spaces for walking, cycling, relaxing, exercising or catching up with your friends. Some of these places are not to be missed, but for others you have to look hard.
So are you ready for some peace and quiet in all the chaos of the city? Then read on and discover these beautiful gems!
City Hall Courtyard
What makes the City Hall so special is that it is one of the few buildings in Rotterdam centre that survived the bombing of the Second World War. Many visitors marvel at the historic architectural style of the building from the sidewalk. But not everyone knows that the City Hall has a hidden courtyard, a place that is freely accessible during City Hall opening hours. And this hidden green spot is definitely worth a visit!
The City Hall Courtyard is a real oasis in the middle of the city. During the spring and summer, this garden makes a huge impression because of the beautiful flowers and green leaves on the walls. But it is also a particularly beautiful place in autumn, when the leaves turn red and orange.
'Not everyone knows that the City Hall has a hidden courtyard, a place that is freely accessible during City Hall opening hours.'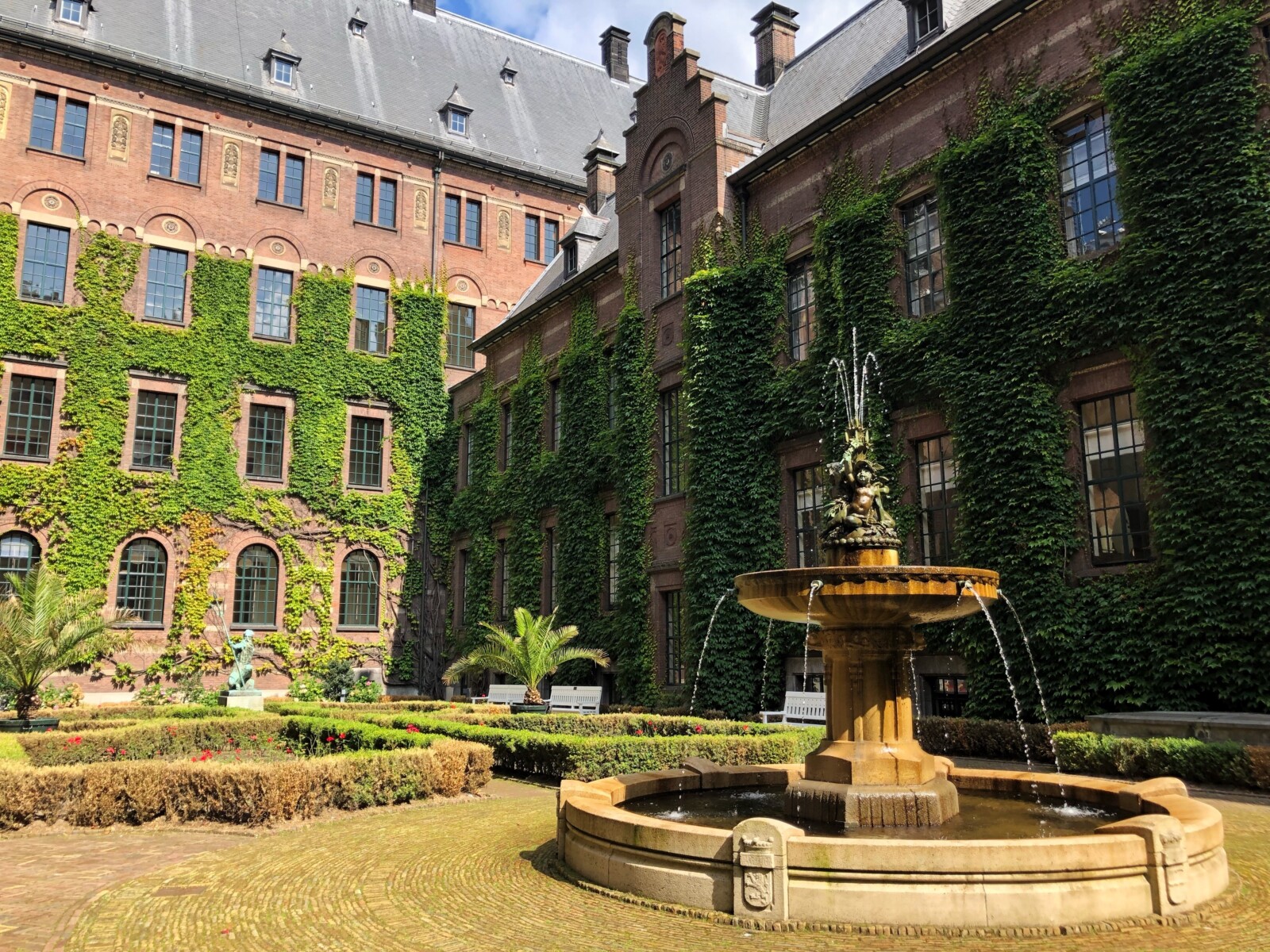 Historical Garden Schoonoord
Most Rotterdammers are familiar with Het Park, also known as the Euromast Park. Located next to this park, between the Parklaan and the Westzeedijk, you can find the Historical Garden Schoonoord.
Schoonoord has a rich history that goes back 350 years. Originally this garden was called 'Rest en Lust'. It was not until 1816 that it was given the name Schoonoord and in 1860 the current design for the garden was made and laid out in the English landscape style.
Today the pond, Lebanon cedars and beech trees can still be seen in the garden, choices made long ago. It has been a protected national monument since 2000.
As soon as you enter the 18th century entrance gate of this garden, you are no longer in the city centre, but you are in a protected national monument, a piece of oasis with a rich collection of flora and fauna. Walk around and enjoy the greenery, take a seat on a bench by the pond and read a book. That way you can really relax.
Historical Garden Schoonoord is open every day between 08:30 and 16:30.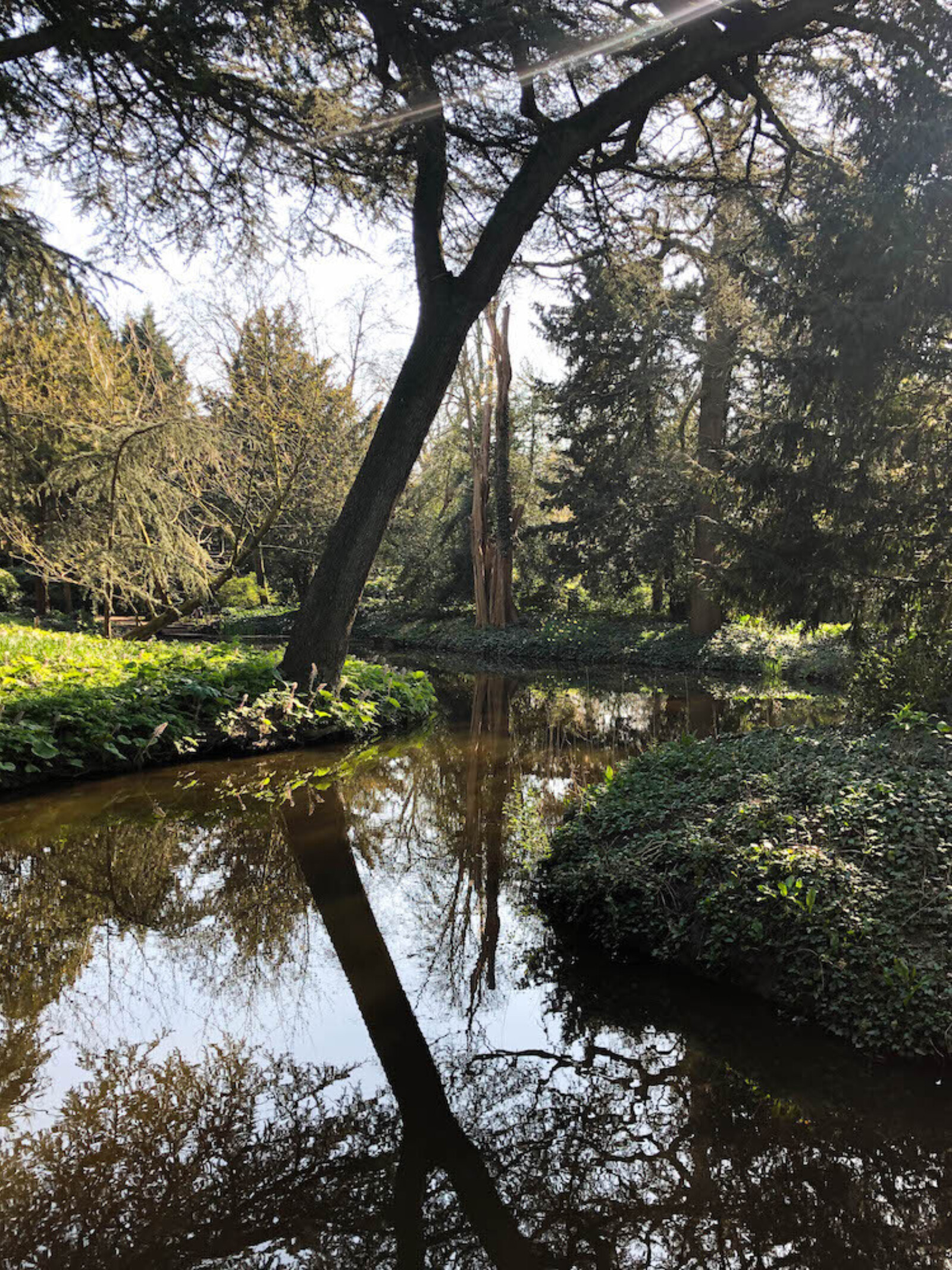 De Lijnbaan Plataan
You may have passed it several times during your shopping day in Rotterdam, but there is a very special tree on the Lijnbaan. This tree was planted in 1851, when the Lijnbaan was not even there yet, and thus survived the bombing. When they started building the Lijnbaan, they had to take the tree into account in the design, because removing it was of course not an option.
This Rotterdam icon is a lovely green spot right in the centre, where you can take a seat in the shade of the branches for a well-deserved break, with of course a nice drink or snack.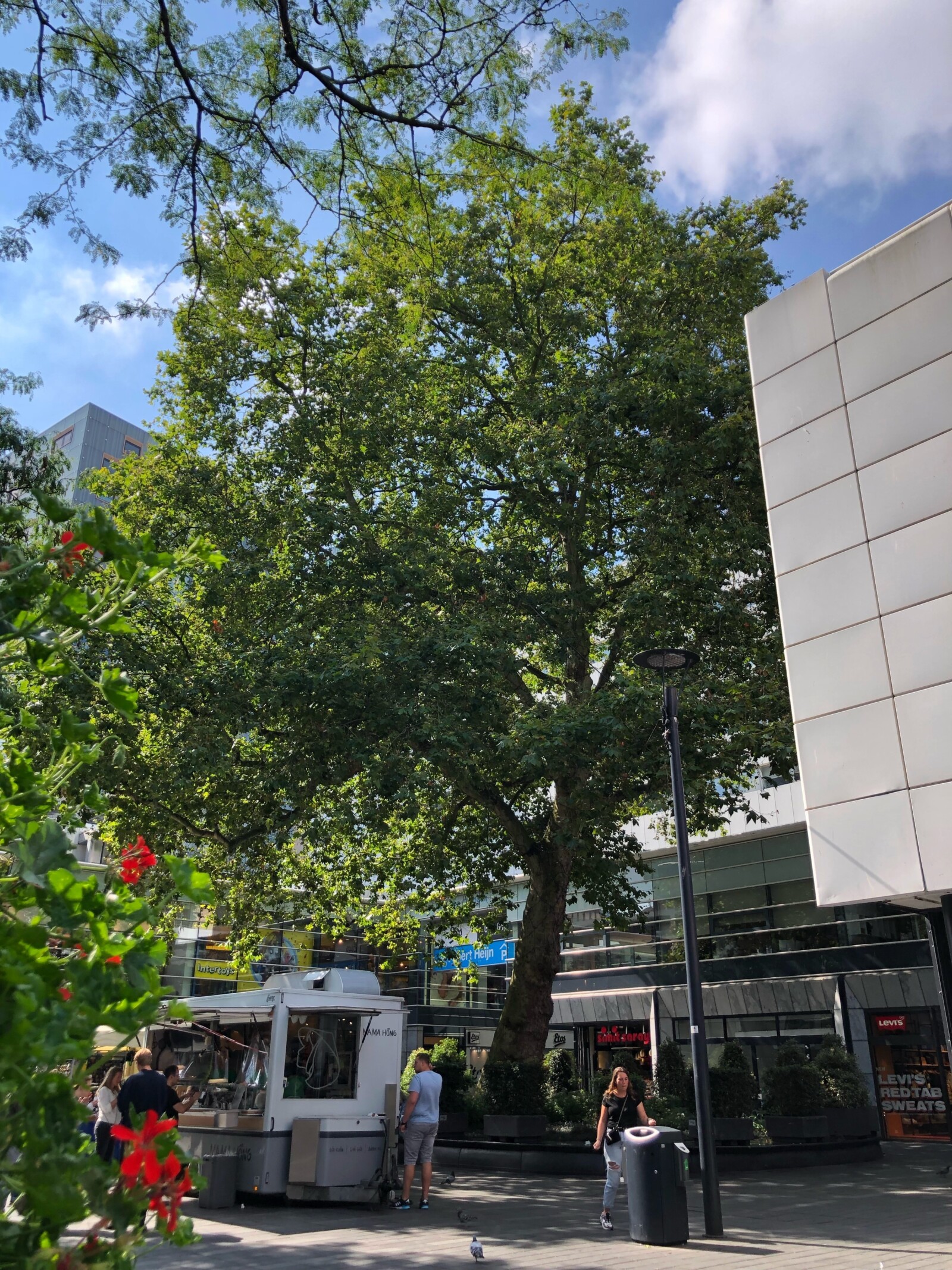 Het Grotekerkplein

A green spot that many Rotterdammers overlook is Stadspark Grotekerkplein, while it is located in the heart of Rotterdam. And to be precise: next to the Laurenskerk, between the Hoogstraat and the Meent.
Concerts can be found here regularly. In the summer you will also find groups of people sitting on the grass or along the water on the Delftsevaart. A wonderful place to relax after, for example, a day of shopping.
Museumpark
The beautiful Museumpark is located between the Museum Boijmans Van Beuningen and the Westzeedijk. Besides the fact that the most popular museums in Rotterdam are within walking distance, it is also a beautiful green spot in the centre.
Next to the pond on the south side of the park are lawns where you can sit down and chill. You will also find many trees and plants here. Museumplein functions as an open-air museum, so be sure to admire the works of art on display.
You also have the Depot here, a large mirrored building in the shape of an egg, with a terrace on the roof covered with a real forest. Here they have placed no fewer than 75 trees, at a height of 35 meters. How cool is that?
The garden of the Schielandshuis
Directly behind the Coolsingel is the stately Schielandshuis. Besides the fact that this 17th century building is a historical highlight in Rotterdam and therefore definitely worth a visit, it has a beautiful secret garden that is freely accessible.
We therefore recommend that you take a short walk here for a break. Find a nice spot and order something delicious to eat or drink in the restaurant of the Schielandshuis.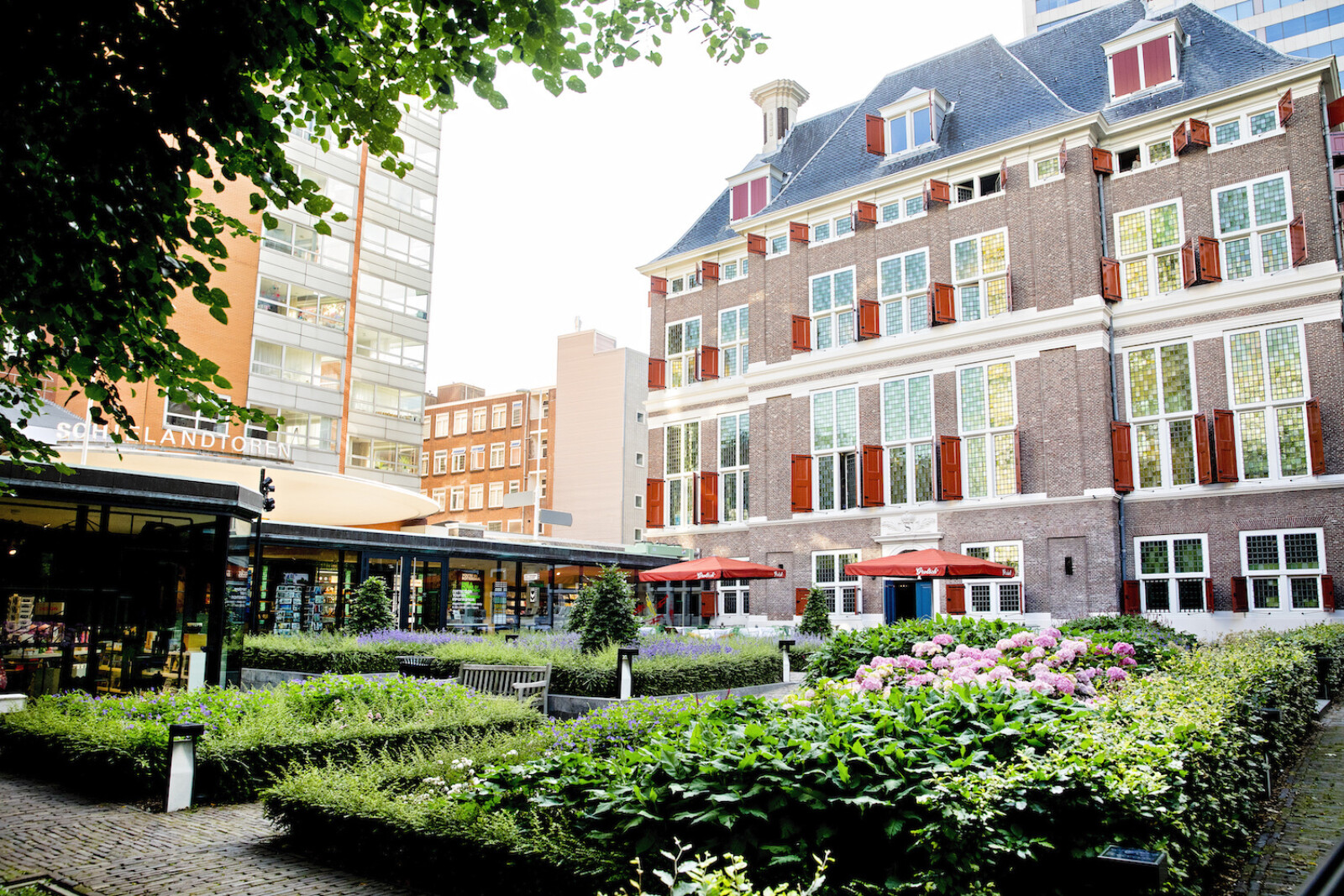 Harmonie 23
The hidden gems we mentioned before are mainly public locations. But what's also very nice are the many restaurants with hidden gardens. This way you can enjoy nature and have something to eat and drink as well.
A good example is Harmonie 23 on Westersingel. A beautiful garden has been laid out behind the restaurant. A romantic place for a culinary date! And if you really want to go all out, you can order their 23-course menu.
Very appropriate for this list is chef Marco Somer's source of inspiration: nature. He grew up with his grandparents on the farm, where he learned to appreciate and accept nature. A must try when you love nature and good food!
Quay along the Maasboulevard
You may have overlooked it because of the iconic buildings of the Kop van Zuid, the stately houses of Noordereiland and the flaunting Erasmus Bridge, but along the Maasboulevard there are pieces of greenery where you can sit and enjoy the sun and the view.
You can of course find a bench here during your evening walk. But it's extra fun to bring a blanket, some snacks, and have a picnic while you have the best view of the city.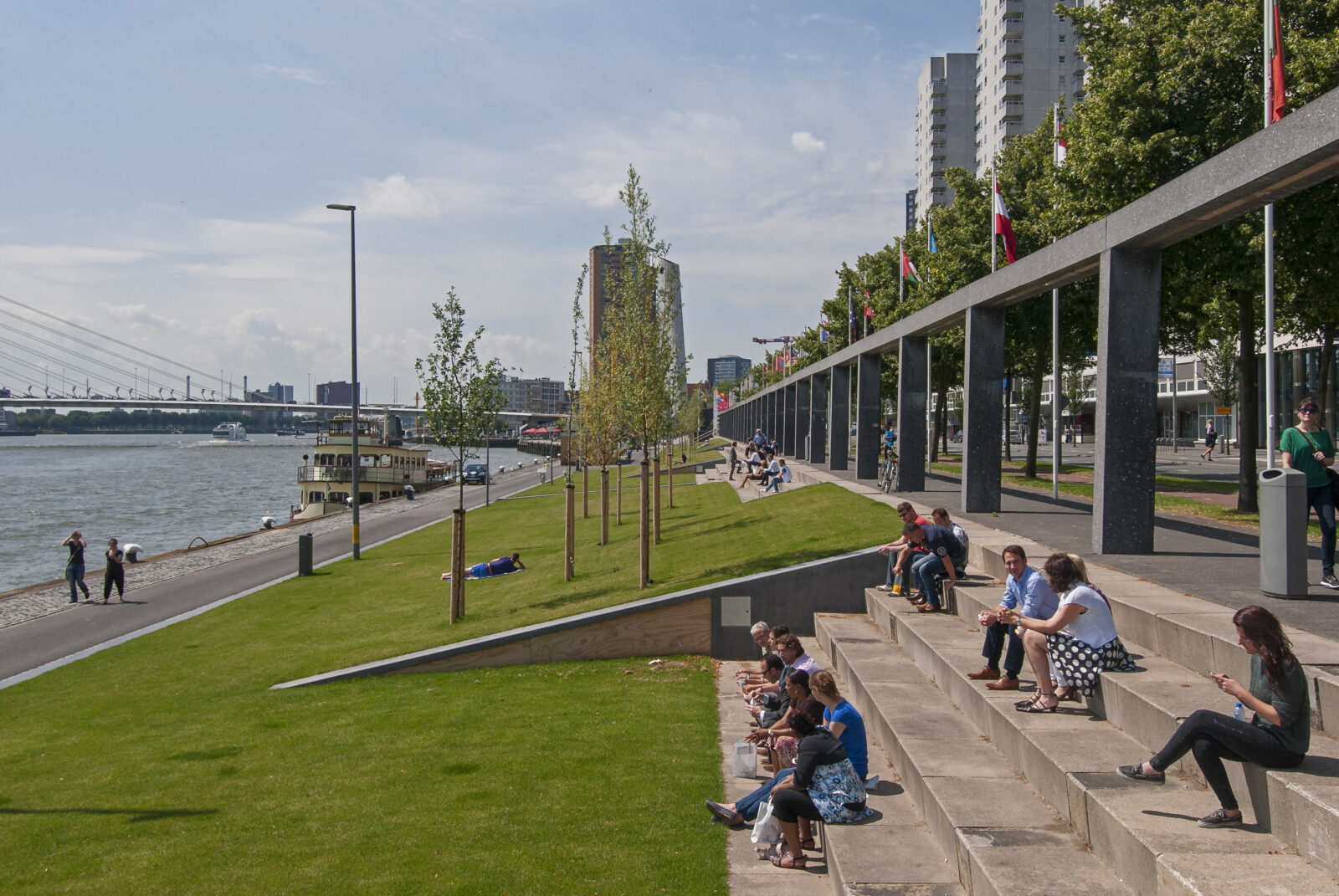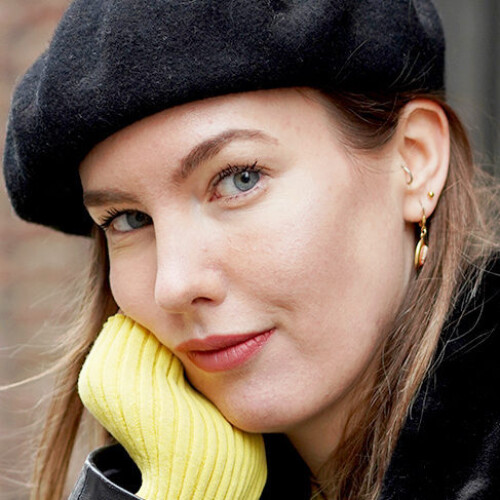 Written by Lisanne van Beurden
Frontrunner