Train
Get fit at Vondelgym in WTC Rotterdam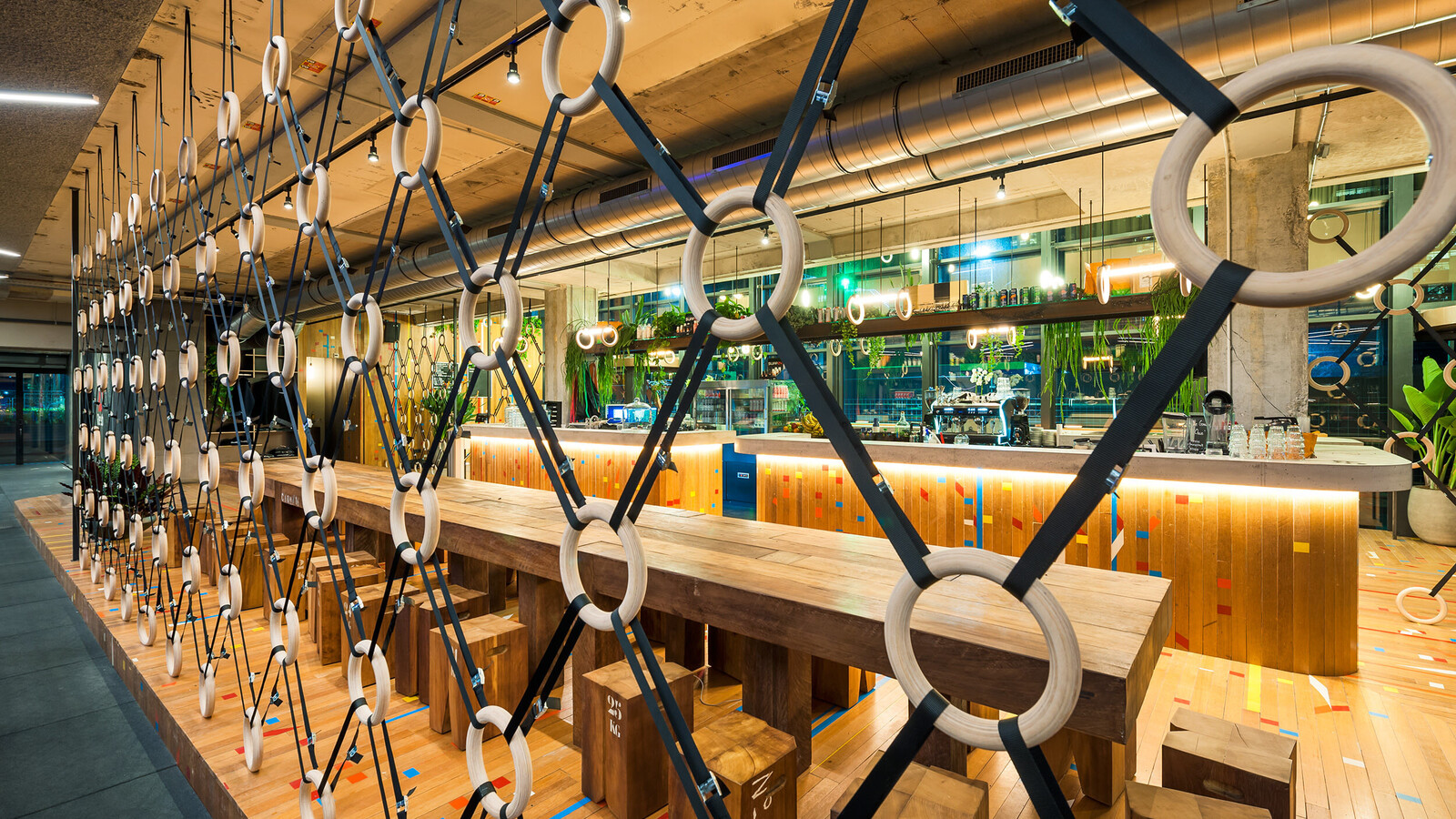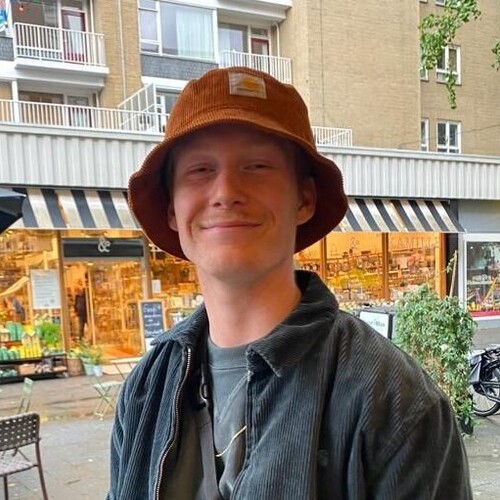 Written by Sil Lamens
June 22, 2023
Frontrunner
A lot of great locations are hidden in WTC Rotterdam, including Arie Boomsa's and Winston Bergwijns Vondelgym. You may not have noticed it before, but it's just on the side of the building!
At Vondelgym you become fitter, stronger and happier in a social environment. In this article you can read all about the sports gem of WTC Rotterdam.
Winne

The founder of Vondelgym is well-known presenter and actor Arie Boomsma. Together with the Rotterdam rap icon Winston Bergwijn, he opened a location in Rotterdam. Bergwijn is better known by his stage name: Winne. If you are not a hip-hop fan, you could still recognize him, as Winne is the face of that awesome mural on the Kruisplein.
Winne, born and raised in Rotterdam-West, has ensured that the gym is as inclusive as possible. At Vondelgym Rotterdam, people from all kinds of different backgrounds come together. Whether you are 12, 30 or 78 years old, everyone is welcome at Vondelgym.

Workouts at Vondelgym Rottterdam
At Vondelgym Rotterdam you can choose to exercise alone, but the most fun way of training is of course following one of the training sessions.
Crossfit at Vondelgym
For those who want to train to the max, the CrossFit workouts are recommended. CrossFit combines weightlifting, athletics and gymnastics in a unique and challenging way, allowing you to push yourself physically and mentally. Accompanied by one of the trainers, trained by Vondelgym itself, you will go test your limits with your group.
Bag training: boxing and kickboxing at Vondelgym
Those who want to improve their boxing or kickboxing skills can go to one of the bag training sessions. Let yourself go and vent your frustration with a left hook and a devastating kick to a punching bag. Nothing better than that, right? Nice side effect: it is also extremely healthy.
Weight training at Vondelgym
Want to pump up your muscles? The supervised strength training is the ideal way to get the most out of your body.
Running at Vondelgym
You can also become a master of the long distances at Vondelgym. Train with the Patta running team to help you take your condition to the next level.
Circuit training at Vondelgym
The trainers at Vondelgym set out a course every day that's fun and challenging. Strength, condition, boxing - everything is covered. This way you will become a fitness beast in no time.
Personal training at Vondelgym
If you really want to master the finest tricks of fitness, there is of course nothing better than personal training. One-on-one guidance by one of the incredible trainers at Vondelgym. No excuses. Of course this is also a bit more pricey, but it is definitely worth it.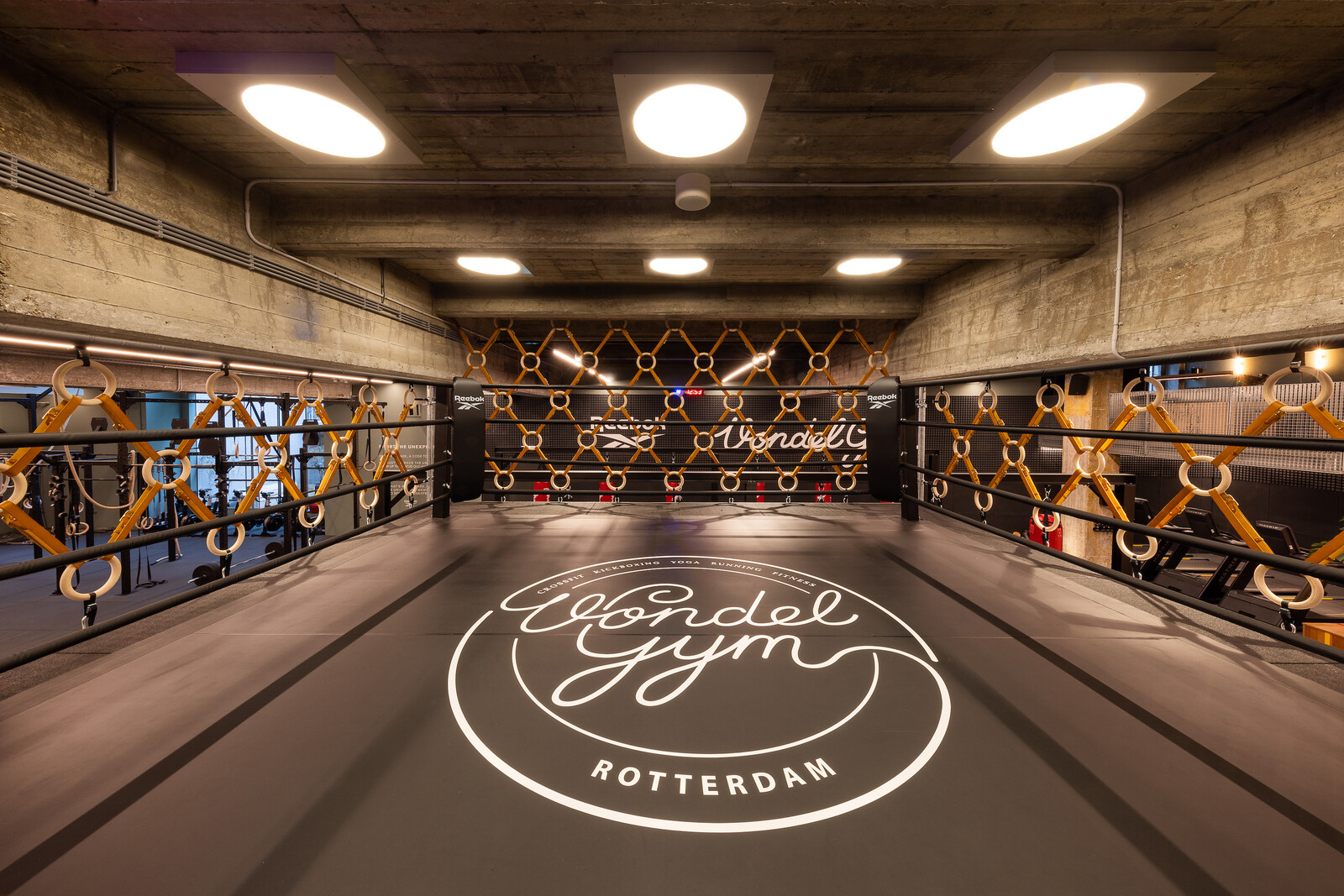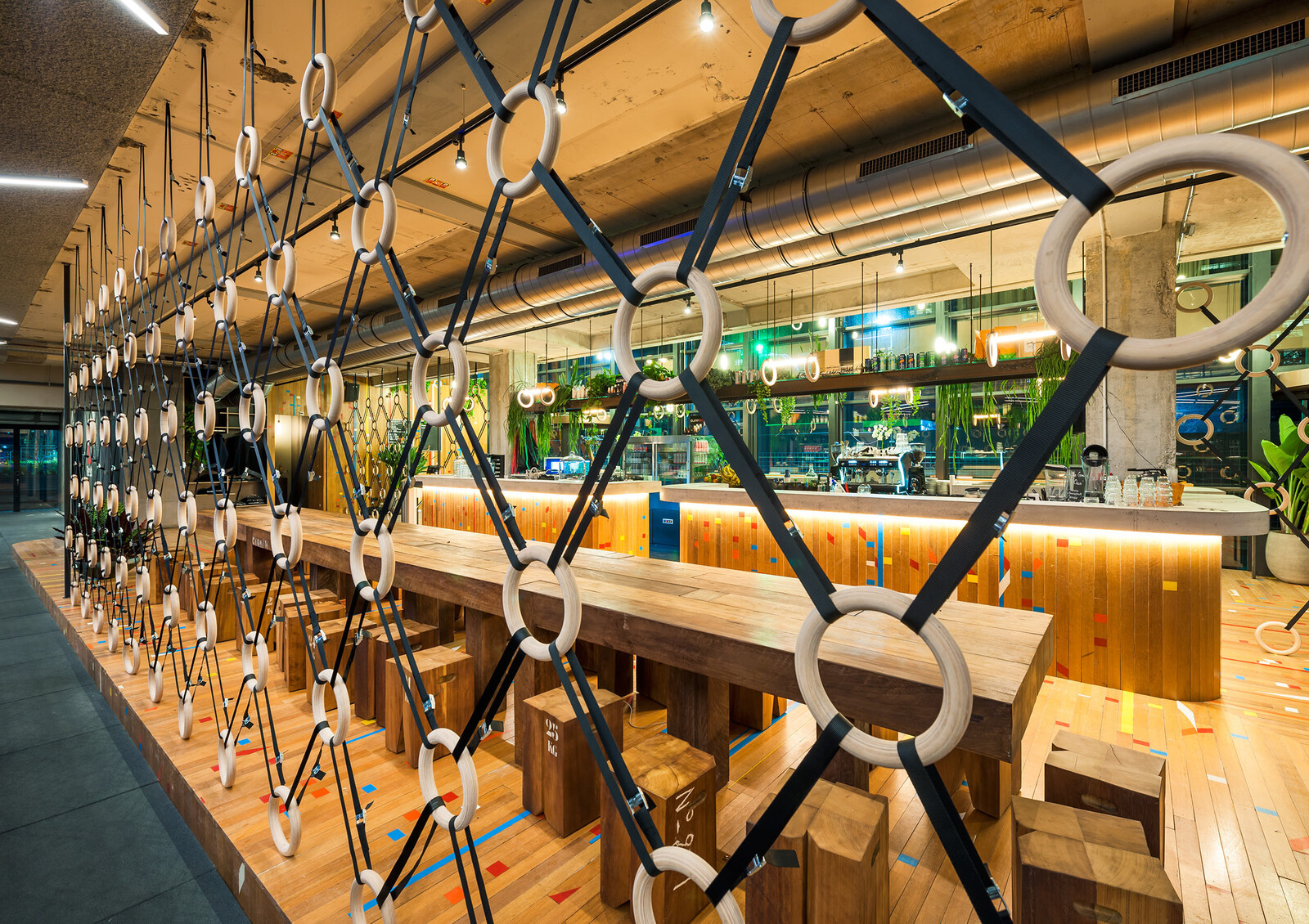 Yoga at Vondelgym
For those who train a lot, it is important to maintain flexibility and mobility. That's why you can also participate in wonderful yoga classes and mobility training at Vondelgym. Vondel is also the place to be for fans of hot yoga, given in a room heated to forty degrees.
For example, take part in the Mogy Yoga Recovery. If you've been training hard, or could use a little relaxation and stress relief, this is for you. With this yoga class you give your big muscle groups some love through stretching exercises. Go from fight or flight mode to relaxation.
Getting in sync with your body? Then the Mogy Yoga Flow is the best option. Move, sweat and above all listen to your body. Controlled movements makes an active class in which you move from one position to another (vinyasa style).
The sports club feeling
Anyone who comes to work out at Vondelgym can count on an authentic sports club feeling. A greeting when you enter and a cup of coffee afterwards - it's all part of it. It fits in the social DNA of Vondelgym, which, in addition to a gym, is also a meeting place where you meet and know great people.
The fact that all classes are in the same room certainly contributes to that sense of community. The sounds of people who are busy getting the best out of themselves, gives plenty of energy. Even the café part of the gym is largely connected to the sports part.
Join the Vondelgym in Rotterdam
Would you like to become a member of Vondelgym? Then you can join by taking out a subscription, getting a stamp card or a week pass. You can even purchase a day pass, or take an off-peak subscription to save money. Not a fan? Then you can easily cancel your subscription (with a notice period of four weeks). It is also possible to take a break from your subscription, in case you're injured, for example.
Opening hours
Monday: 06:00–23:00
Tuesday: 06:00–23:00
Wednesday: 06:00–23:00
Thursday: 06:00–23:00
Friday: 06:00-23-00
Saturday: 07:00-20:00
Sunday: 07:00-20:00
Adres
Meent 132B (World Trade Center Rotterdam)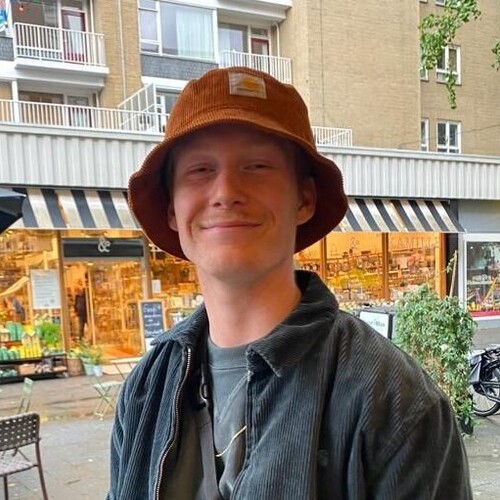 Written by Sil Lamens
June 22, 2023
Frontrunner