Handy!
Practical tips for a visit to Rotterdam Centre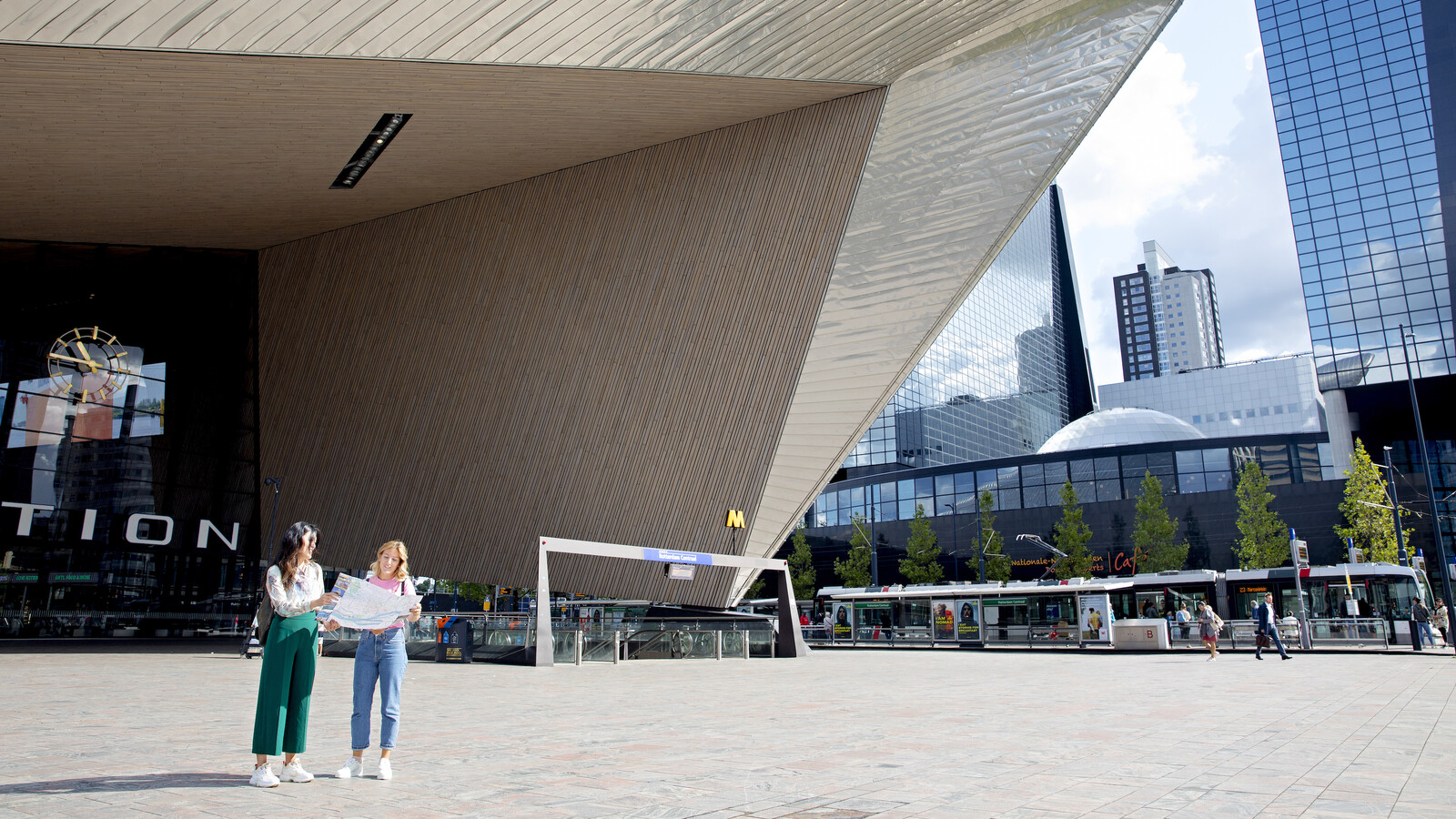 Are you coming to visit Rotterdam Centre and would you like to receive some practical information? Then you've come to the right place! In this article we share all the useful tips and tricks you want to know for a day, weekend or longer in our city centre.
Where do you park in Rotterdam Centre? When are the shops opened in Rotterdam Centre? And, not unimportantly, where can you go to the toilet in Rotterdam Centre? You can read the answers to these questions and more here.
Parking in Rotterdam Centre
If you come to Rotterdam by car, you want to be well prepared. Because parking your car might not be an easy task if you don't know your way around.
There are various options, such as one of the parking garages in the city, parking on the street or parking at a P+R area. In the latter case you pay the least and continue your journey to the city centre by public transport.
For a complete overview of all parking options, click on the button below!
Public transport
Are you coming to explore our city by public transport? Good choice! Because Rotterdam is well connected thanks to the many trams, metros, trains and buses. You can use the extensive (underground) metro network to reach all corners of the city. Nowadays there is even the possibility to travel to the beach of Hoek van Holland by metro.
Are you arriving by train? Then we recommend that you first take a good look at the architecture of the station, because we are quite proud of this! Then get on the tram or walk directly into the city centre.
Do you want to know which lines there are and which tickets you need? View our article via the button below.
Toilets in Rotterdam Centre
Need to go? No problem! There are several open toilets in shops and restaurants that you can use. You are always welcome at De Bijenkorf and HEMA. But the La Place and the Burger King are also suitable places to make a short pit stop.
Do you want a complete overview of the public toilets in Rotterdam Centre? Read it via the button below!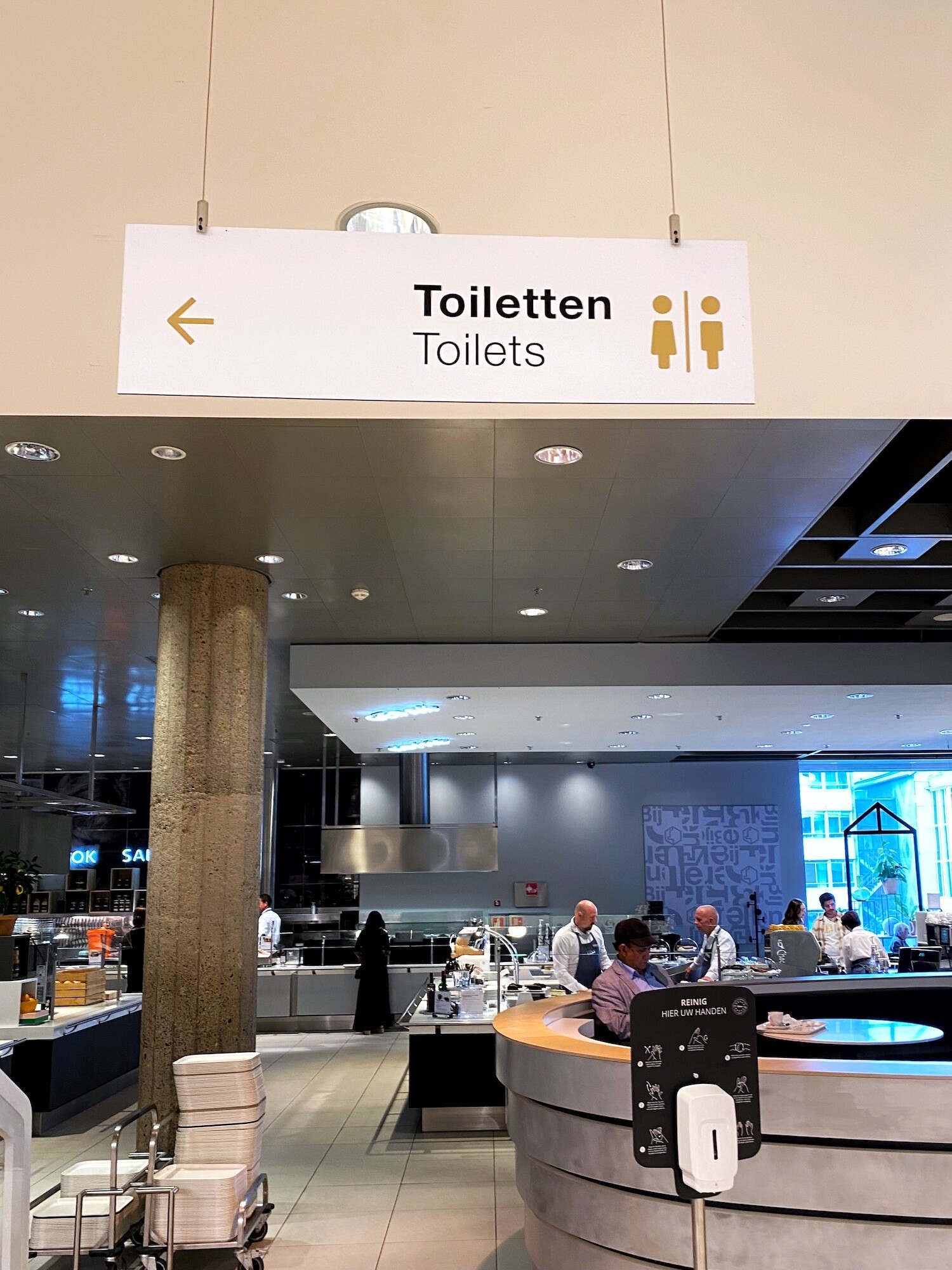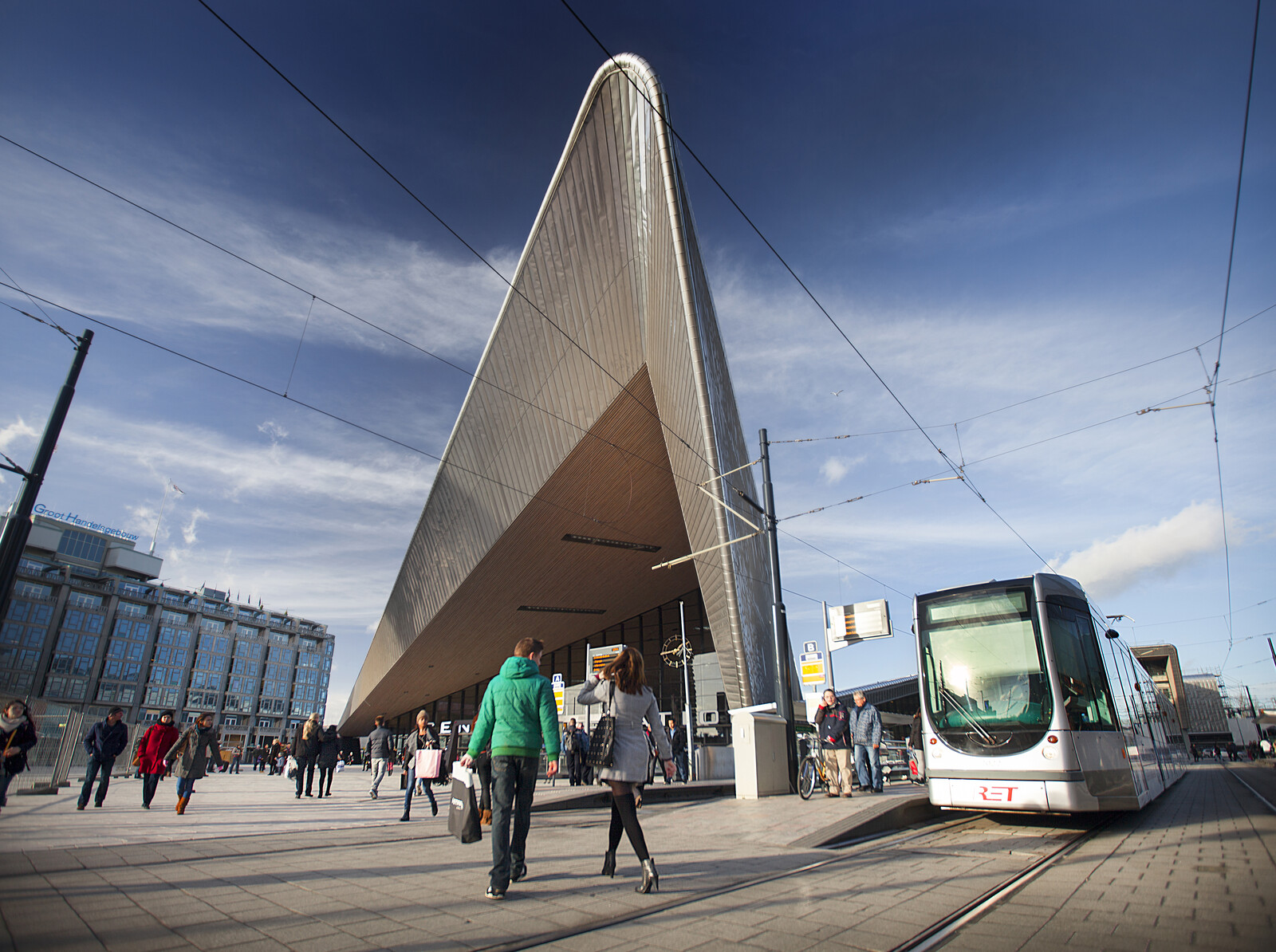 Water points in Rotterdam Centre
In the summer, temperatures in the city can rise considerably. It is therefore important to stay well hydrated by drinking enough water. To help you with this, there are several water points scattered throughout the city. If you are in the centre, we recommend going to the Lijnbaan to fill your empty bottle, for example.

Opening hours in Rotterdam Centre
Working days, weekends and public holidays - the shopping hours may differ depending on when you visit Rotterdam. For example, most shops in the centre are open on weekdays and Saturdays from 10 AM to 7 PM and on Sundays from noon to 6 PM. Will you come shopping on Friday? Then you can continue until pretty late, as the shops are open until 9 PM on shopping evenings!
Car rental in Rotterdam Centre
Are you arriving in the centre and would you like to have a car at your disposal temporarily? A stone's throw away, in the Central Plaza, you will find Hertz. Here you can rent a car according to your preference. Renting starts online, here you simply indicate which car you want and when you will pick it up. Then you pick up the car at the agreed time and you are ready to go.