Winter programme
Warm welcome in wintry Rotterdam!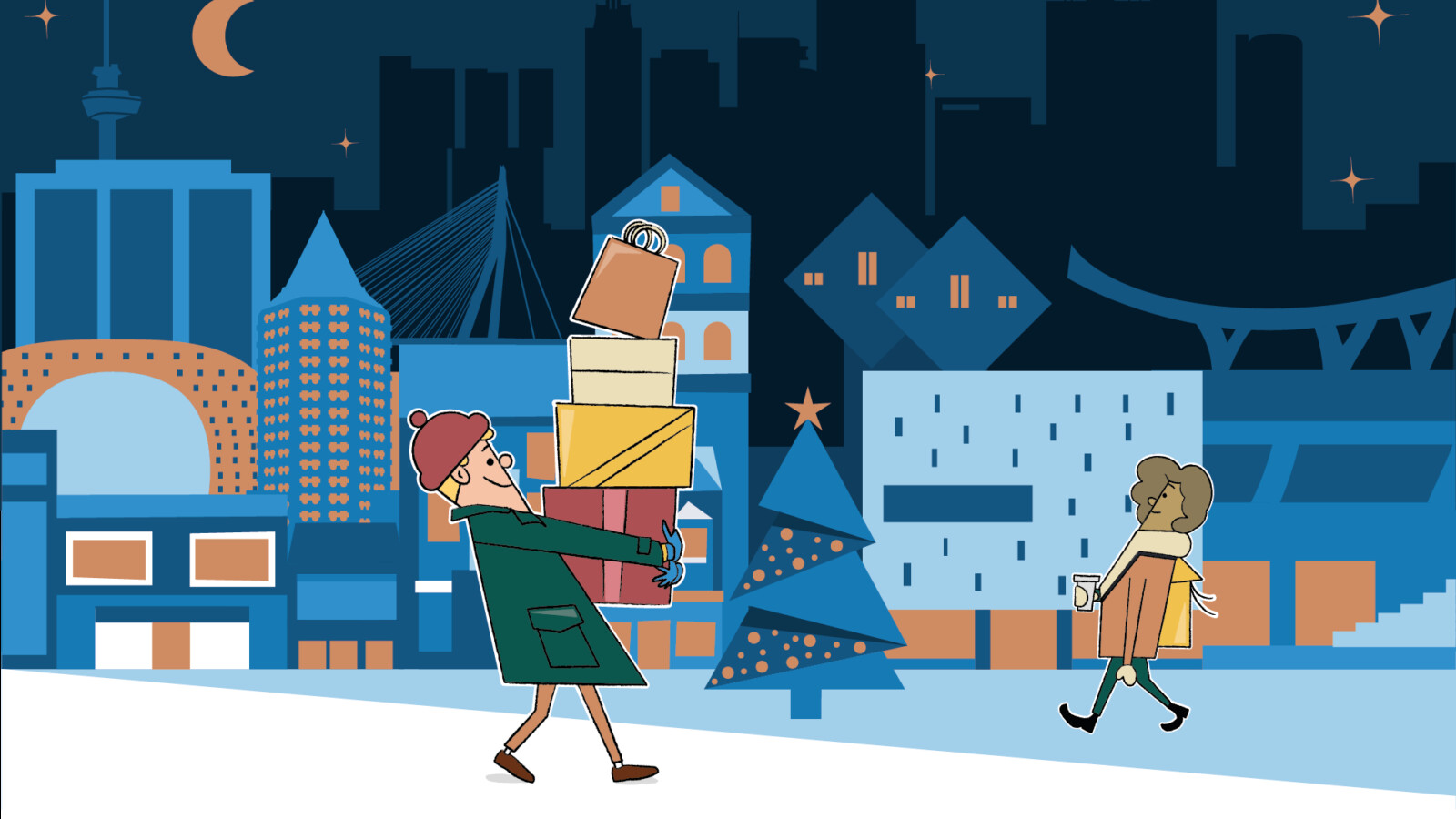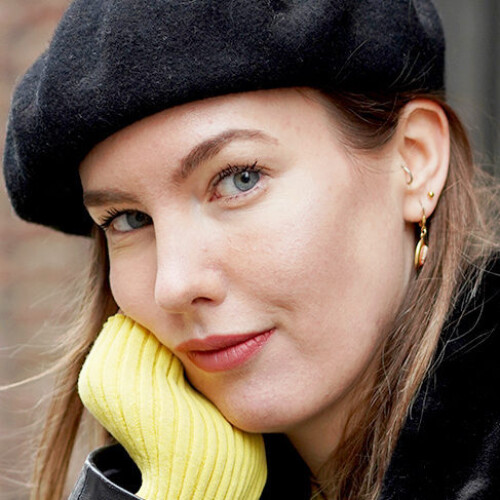 Written by Lisanne van Beurden
Frontrunner
It is almost time for winter in Rotterdam. Time to prepare, because we need to buy gifts and make beautiful memories. In this handy guide you will find the winter programme of Rotterdam Centre.
This winter there is an amazing atmosphere in the city centre. You can expect awesome performances, heated terraces and extra long opening hours. Read all about it below. The team of #RotterdamCentrum wishes you a warm welcome to wintry Rotterdam!

Long opening hours Rotterdam Cente
With the Christmas shopping just around the corner, extra shopping evenings in Rotterdam Centre are more than welcome! To give you some space in your agenda, the shops are open extra long around Christmas. This means that on Tuesday 20 November, Wednesday 21 November and Thursday 22 November the shops will be open until 21.00!

Please note that the shops are closed on Christmas Day and New Year's Day.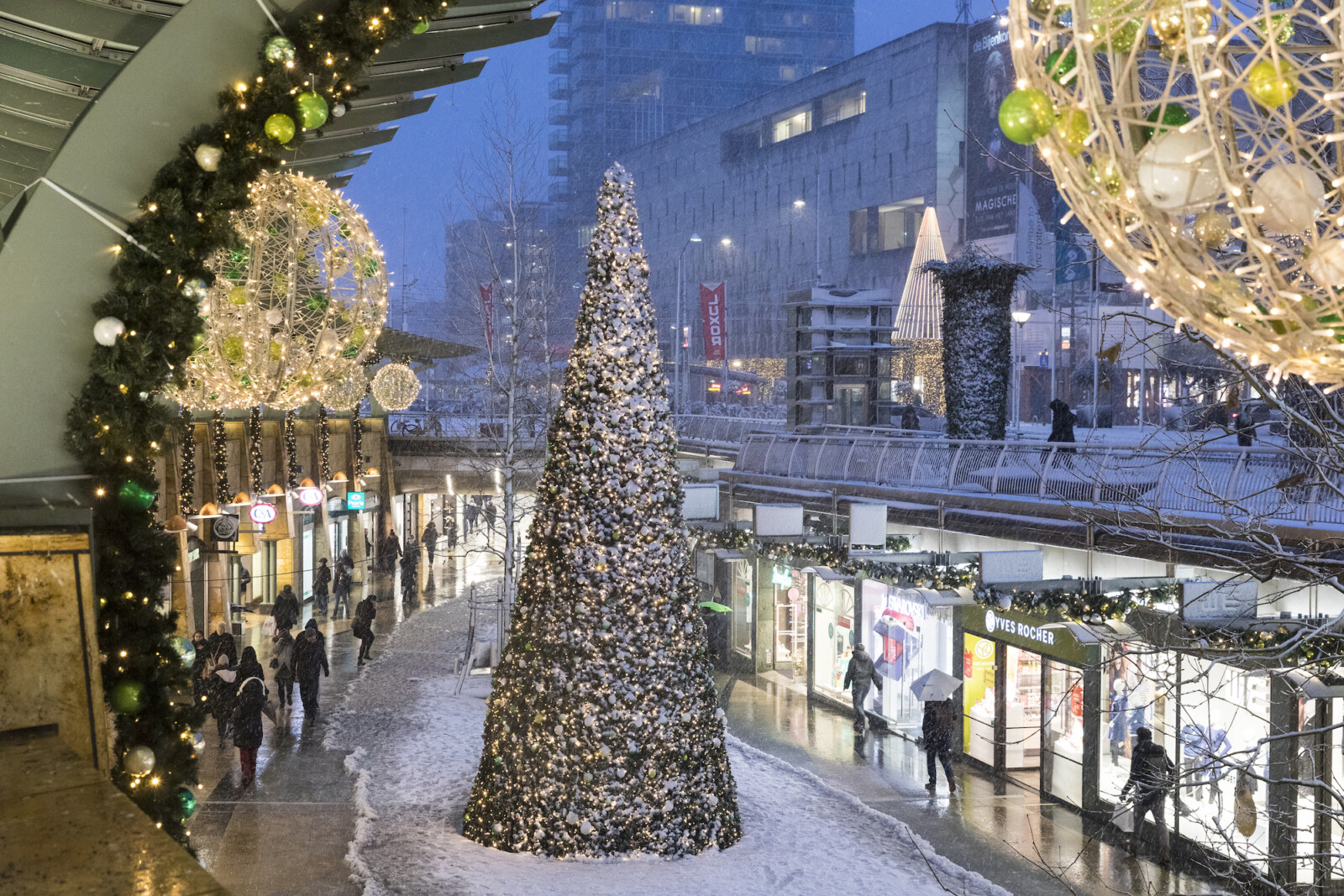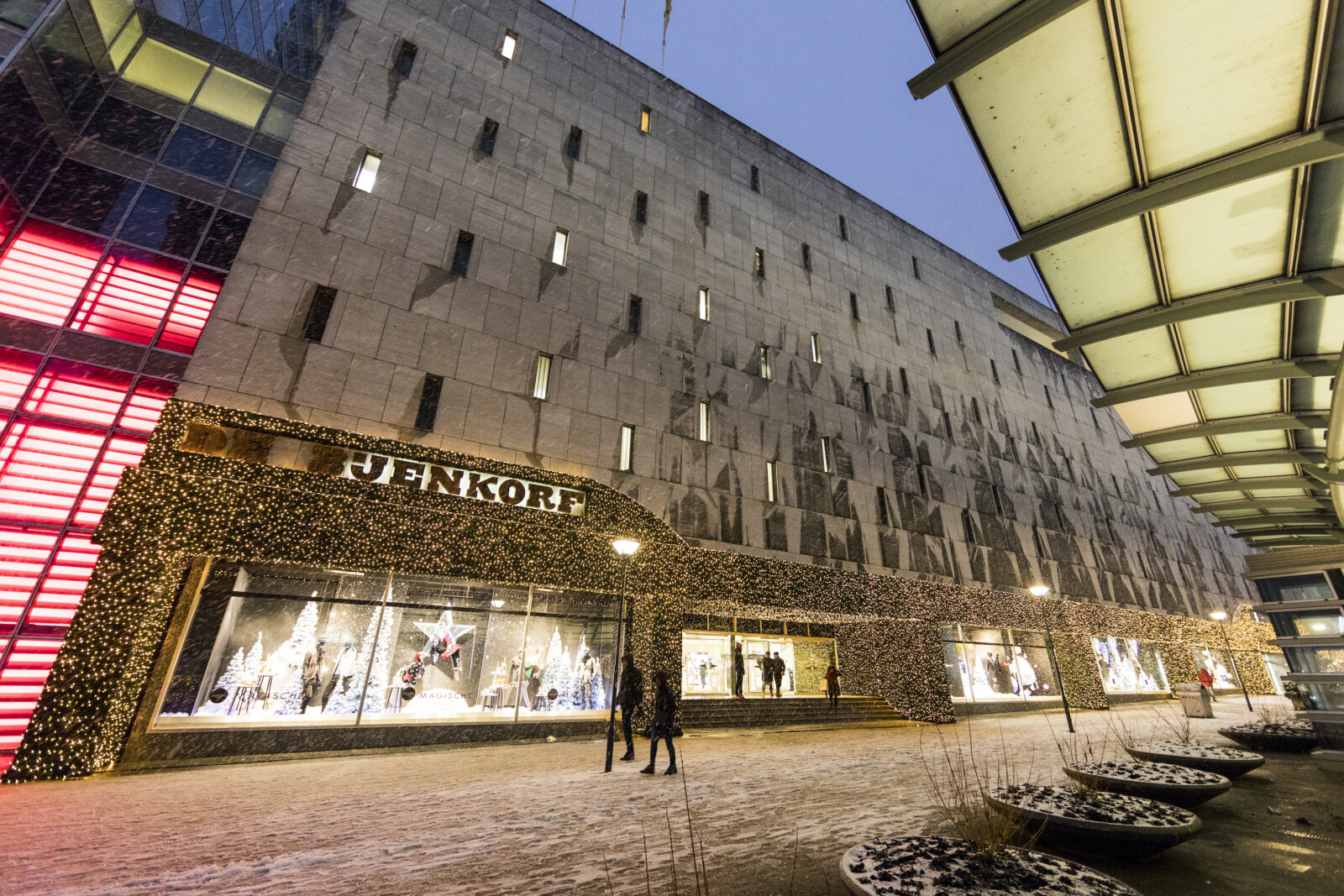 Ice skating in the city
When you think of winter, you think of ice. IJsvrij understands that, and is therefore providing us with a great skating rink right in the centre!

From December 15 to January 8, everyone is welcome at Plein 1940. Here you can enjoy a romantic winter paradise, with an ice skating rink, silent discos, hot chocolate and more!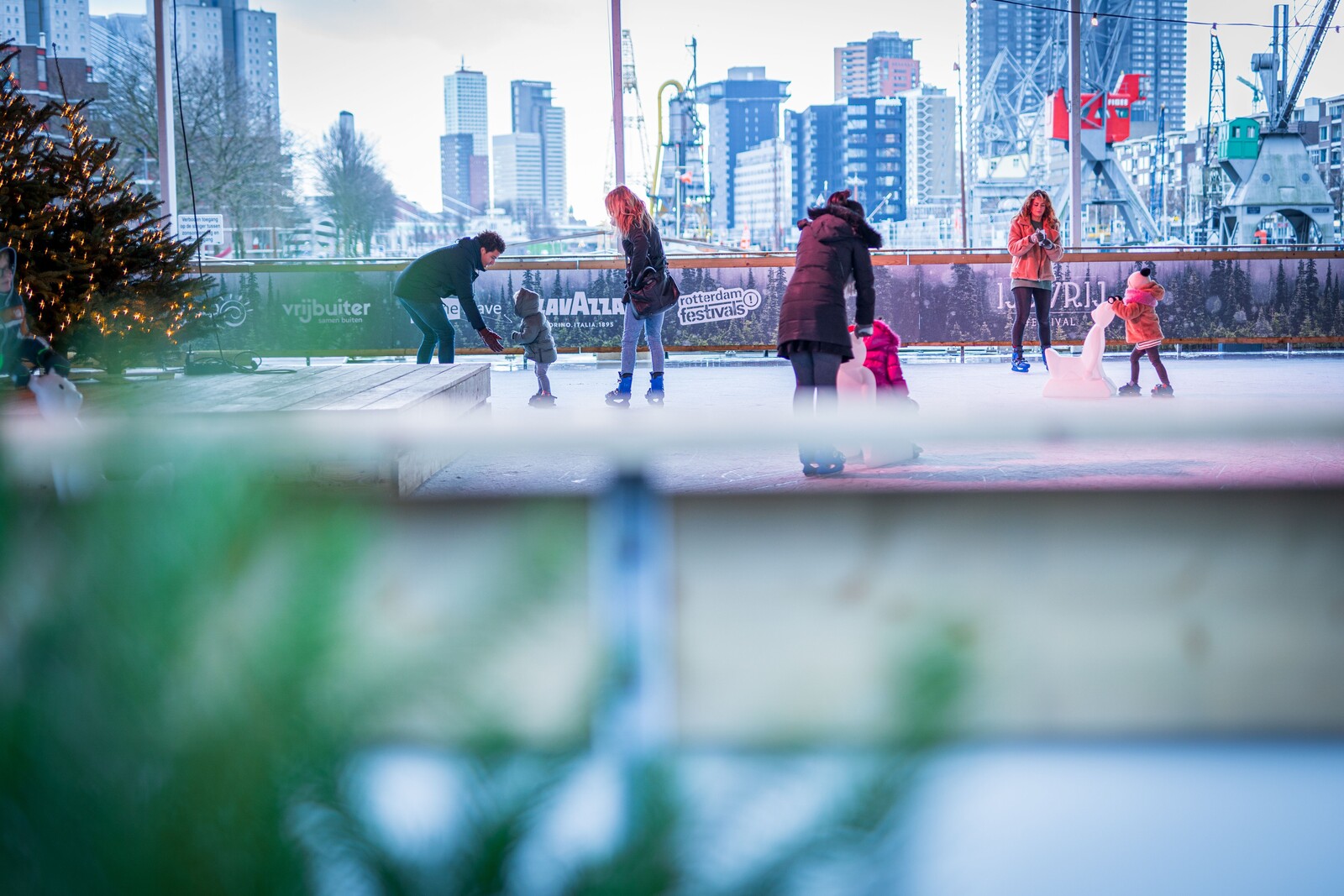 Great performances in Rotterdam Centre
Every Saturday and Sunday, from December 3 to January 8, it is very cosy in Rotterdam. But also during the Christmas holidays, on Tuesday, Wednesday and Thursday before Christmas. Then you can enjoy all kinds of fun performances in different places between 12:00 and 17:00.

Where? Among others in Central Plaza, on the Kruiskade, Lijnbaan, Binnenwegplein, Koopgoot and Beursplein.
Winterjazz
Closer to Jazz provides swinging jazz music in Rotterdam Centre. In the middle of the street and in the shops, shoppers are treated to jazz concerts. At selected times, three mini concerts by the top of the new generation of young Dutch jazz talent will take place.

A cappella (Christmas) choirs
Enjoy the a cappella (Christmas) choirs that delight shoppers with their angelic singing.

The varied programme includes various pop choirs such as S1Voice, O Jee, Sweet Pepper and LOS. But also singing groups such as Mixed Voices, Ratatouille, Voices in Harmony and Encore will enchant you. Or you are suddenly sung to by the Rotterdam boys' choir, the Carolgroup Close2Xmas or the Ukrainian ensemble Chervoni Korali.

Violinist
To bring about that real winter fairytale feeling, a talented violinist will provide the shopping streets with some beautiful music. This way you will quickly get in the mood for the holidays!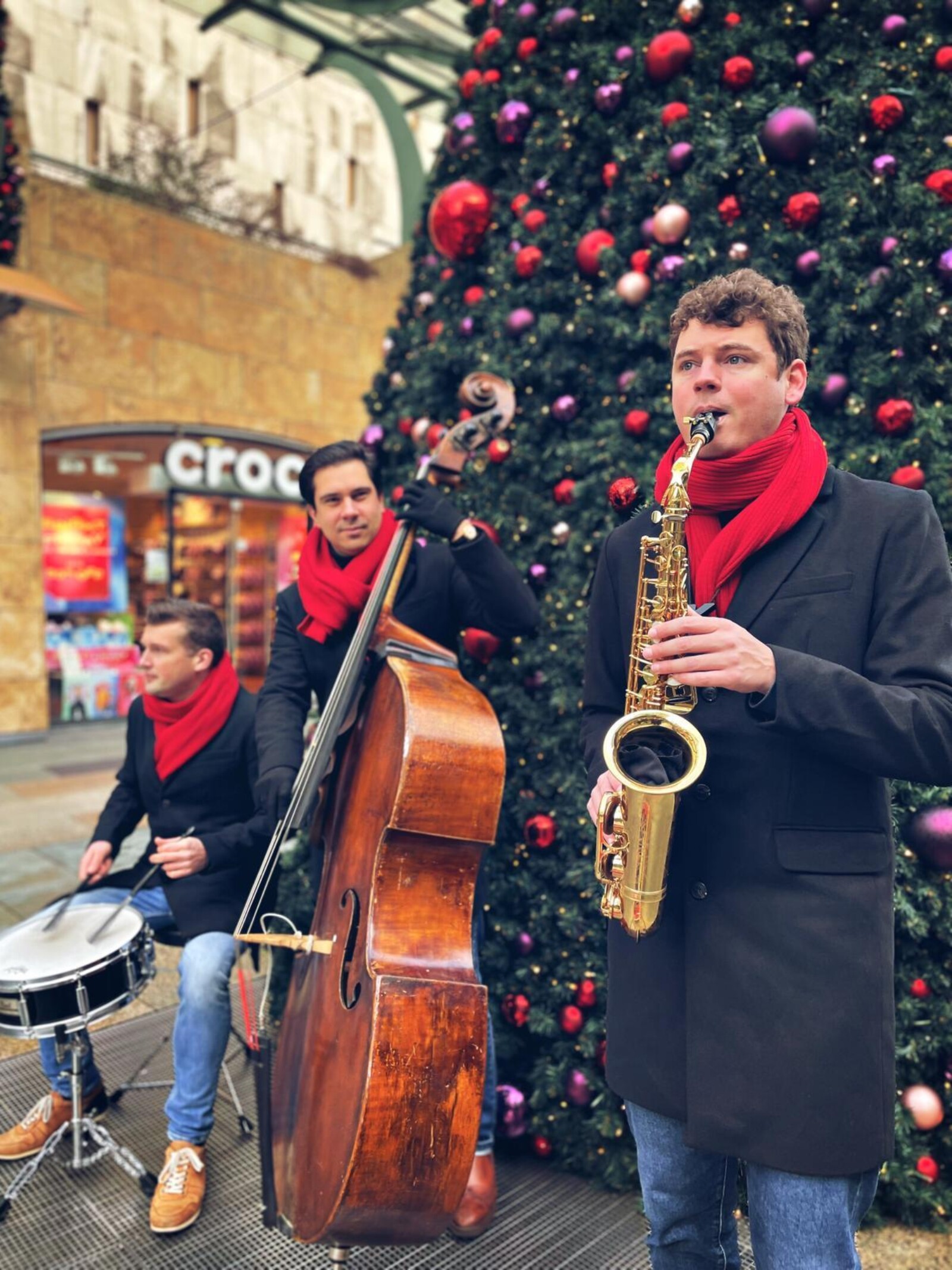 Heated terraces in winter in Rotterdam Centre
Even in winter you can grab a terrace in Rotterdam Centre. Heated terraces can be found scattered throughout the city, where you can warm up with a hot cup of chocolate under a patio heater or blanket.

On which terraces can you sit comfortably and warmly? On the map below you can see where you can find the heated terraces. Add a snack or drink at:
1. Do Do (Karel Doormanstraat 34)
2. Beurs (Lijnbaan)
3. Tiwya (Rotterdam Kruiskade 15)
4. JAQ (Kruiskade)
5. Brasserie Barclay (Karel Doormanstraat 316)
6. Raoul Lunchcafé (Van Oldenbarneveltplaats 1)
7. BEET Seafood & Bites (Rodezand 21)
More information? Read our article with more heated terraces in Rotterdam here.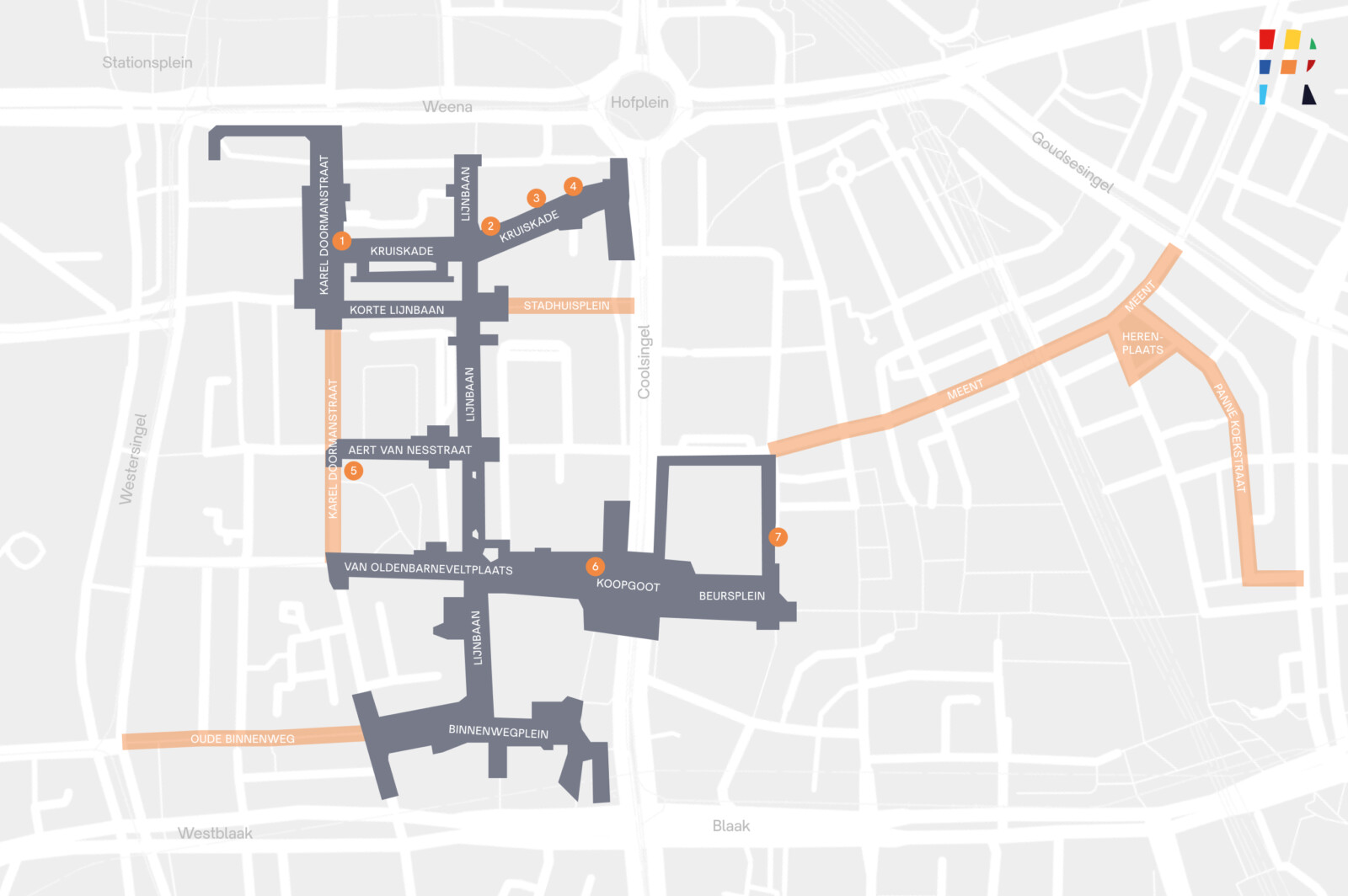 Light art in Rotterdam Centre
As soon as the sun goes down, it gets even more cosy in Rotterdam Centre, as the lights go on on the beautiful light squares.
But where can you admire these dancing lights? You will find the first lights on the square between the Lijnbaan, the van Oldenbarneveltplaats and the Koopgoot. If you continue on the Lijnbaan, towards the Korte Lijnbaan and the Stadhuisplein, you will find the second light square.
The lights can be admired until 8 January as soon as it starts to get dark. They turn off automatically after midnight. Will you come and see them shine?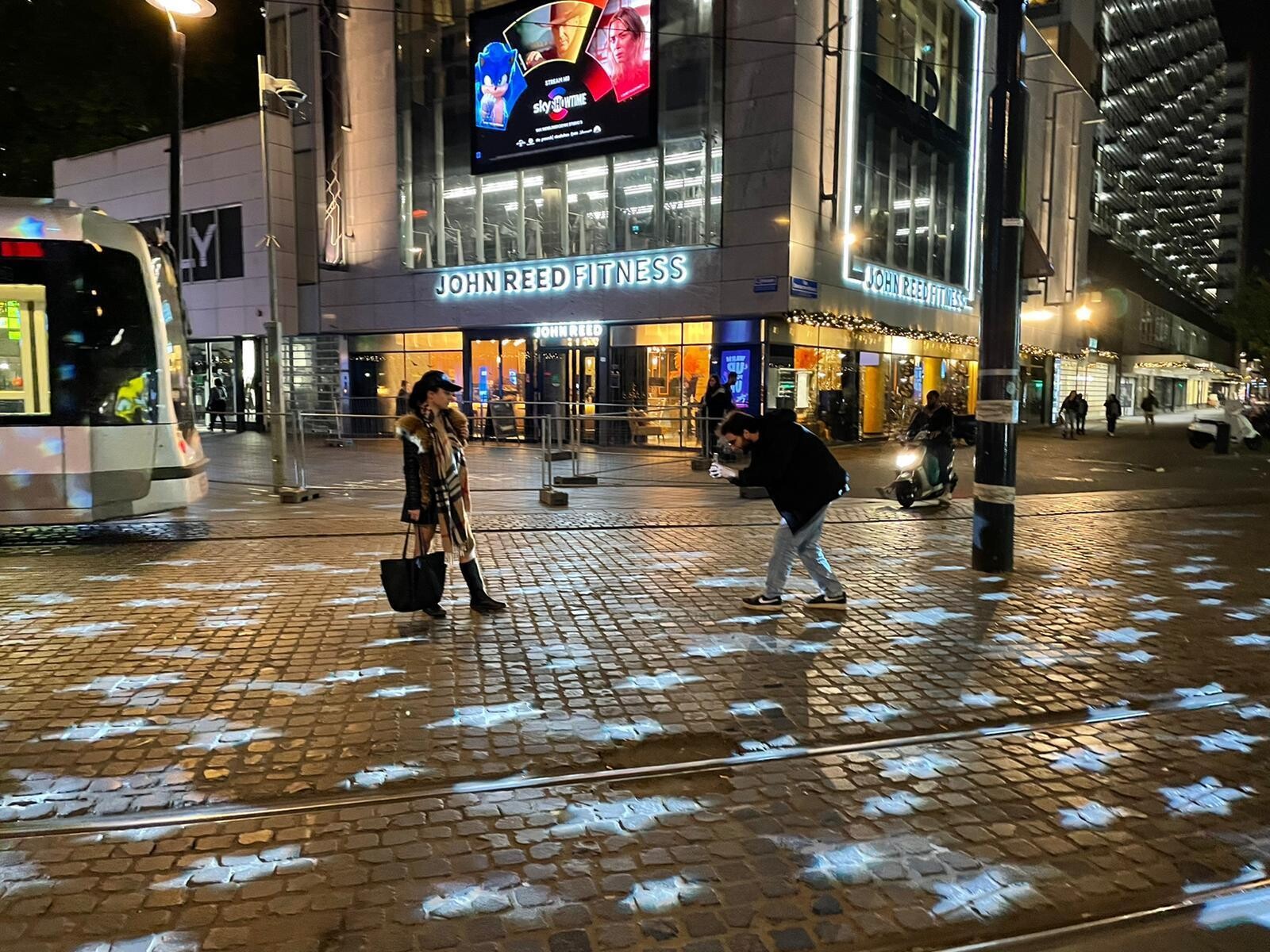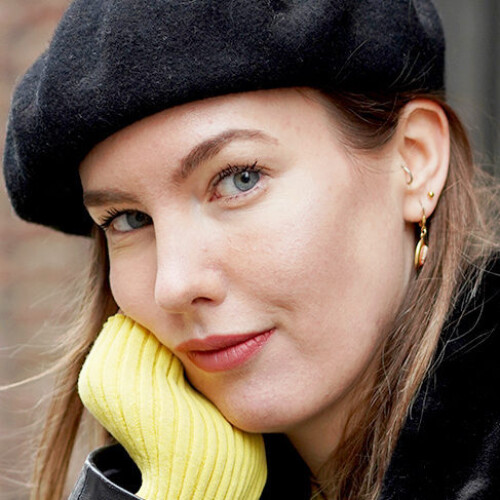 Written by Lisanne van Beurden
Frontrunner