Video flag parade
Warm welcome from the Boompjes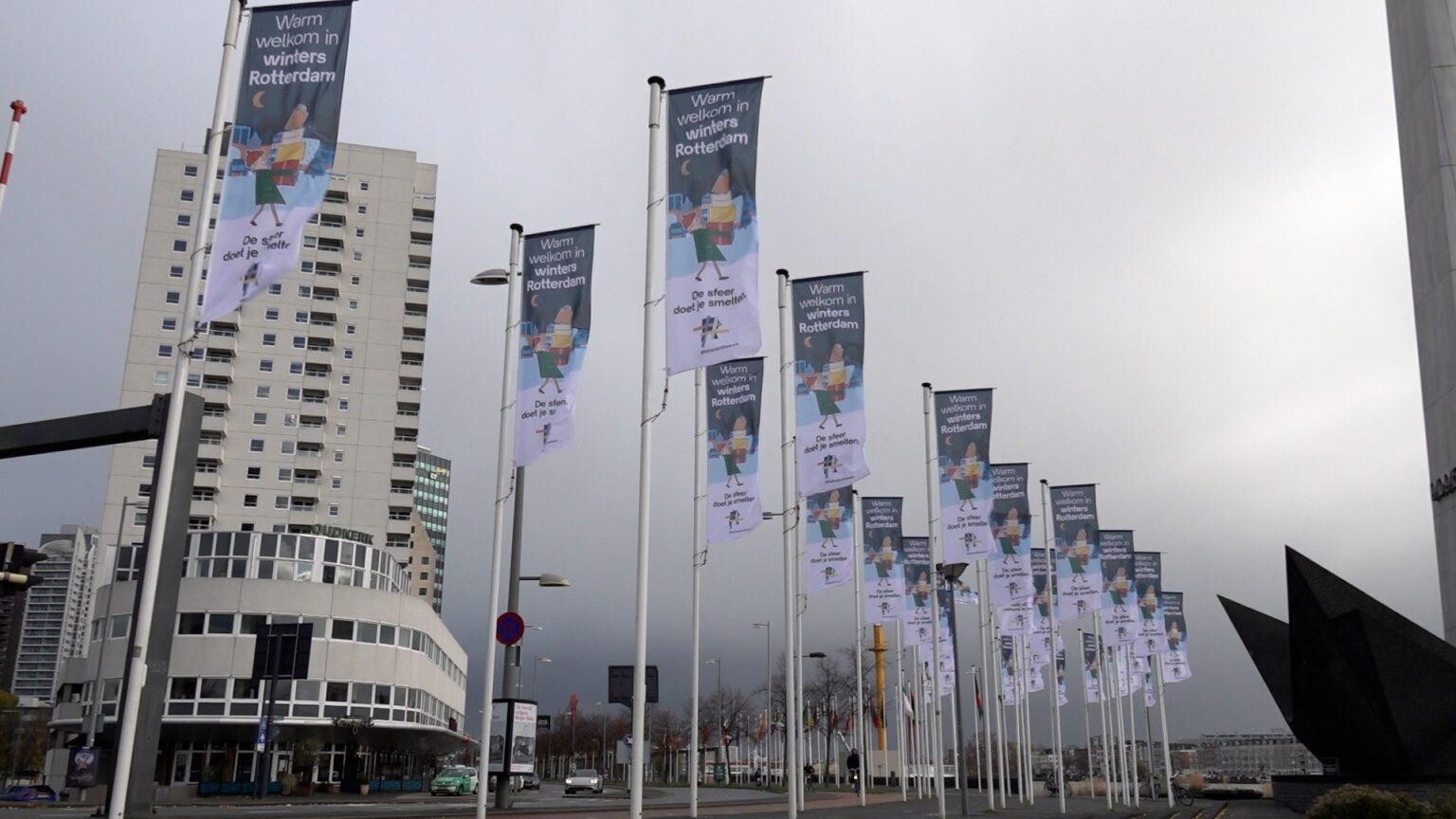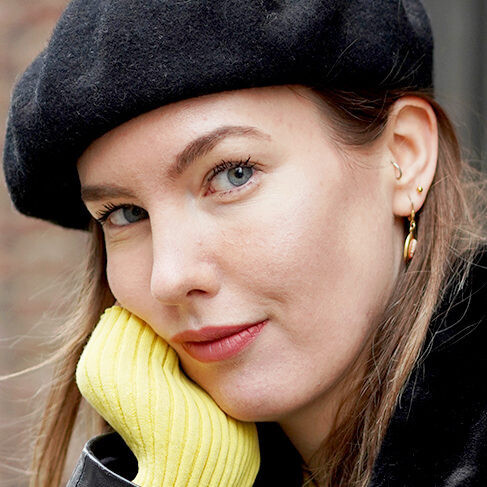 Written by Lisanne van Beurden
December 2, 2021
Frontrunner
Rotterdam Centre is completely ready for winter! And this winter there is an amazing atmosphere in the city. Think of awesome performances, heated terraces and a cool light show on the Coolsingel.

And since Monday 30 November, the winter programme flags have been raised on the Boompjes to give everyone a warm winter welcome in the city centre!

Winter ready on the flag parade
Open Rotterdam made a nice report while hoisting the flags on the Boompjes. Heleen Mookhoek, project manager of Urban Department Store Rotterdam, walks along the Flag Parade with Corine Lidouw of Raoul Lunch Café.

"The winter keeps a lot of people behind the door. Home. Especially during this corona time. It is important to show that people can still stay or shop here safely. At the moment, of course, only until 5 p.m.," says Corine.

Heleen adds: "it is precisely during this period that you want to ensure that shoppers feel welcome, that it is pleasant in the city, and you do that mainly through lighting, but also through the programming."

That is why from the coming weekend up to and including the last weekend of the Christmas holidays, there is plenty to do in the centre of Rotterdam. Here you can read everything about the winter programme!

View the video of Open Rotterdam below.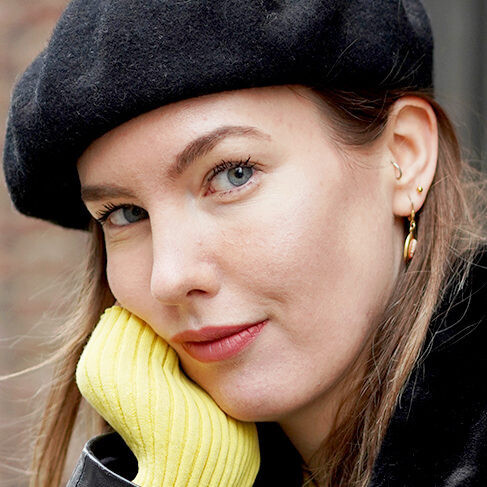 Written by Lisanne van Beurden
December 2, 2021
Frontrunner