Sustainable shopping
Dimple's favourite vintage shops in Rotterdam Centre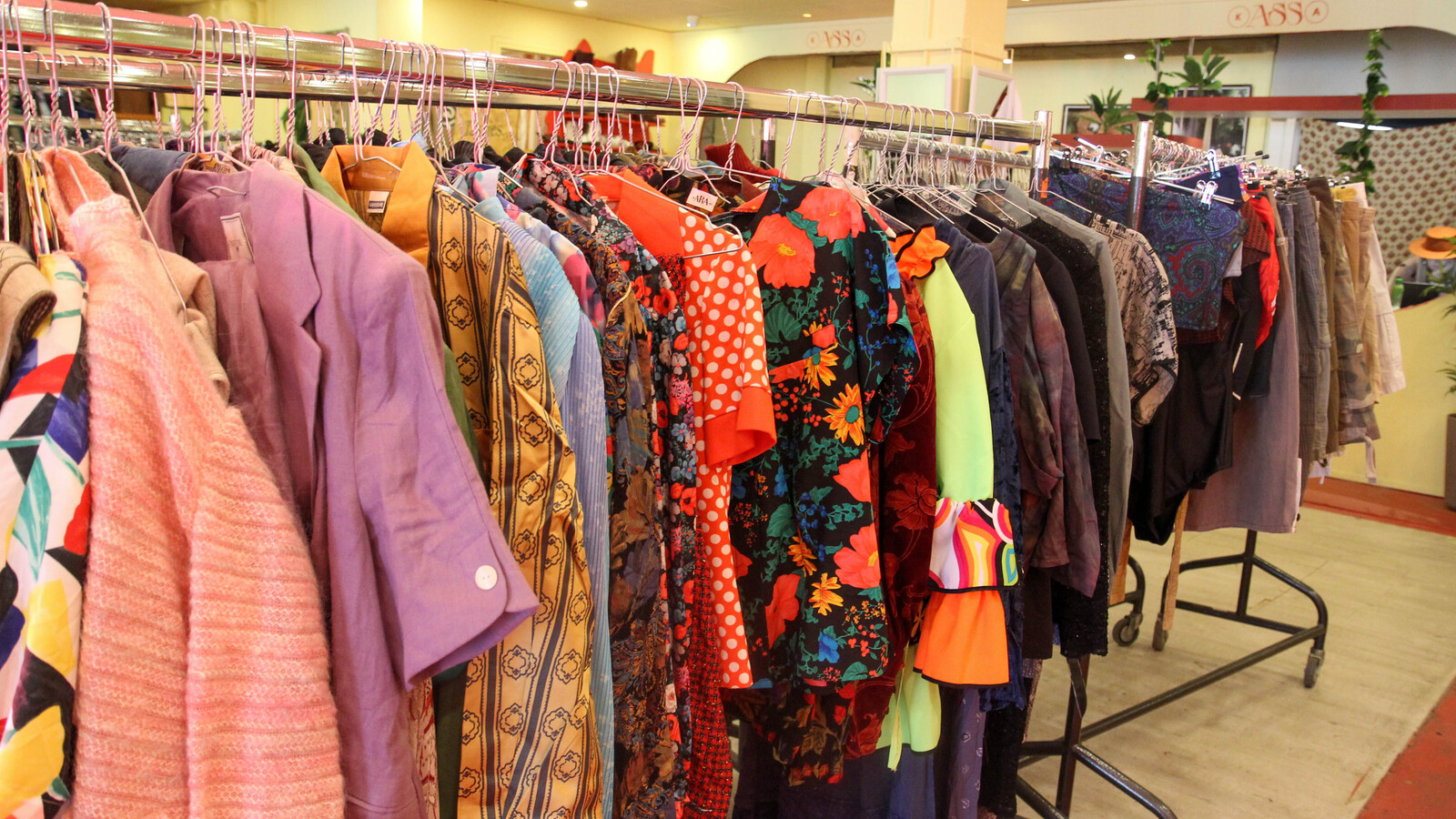 Have you ever shopped at vintage shops in Rotterdam Centre? The words second-hand and vintage sound like music to my ears. Whether we're talking about cars or clothes, I love both the look and the concept.
I think it's a great idea to give products a second (or tenth) life, especially because many of them are far from being used up. The old, antique look is one that really appeals to me, also because you often see many details. Often, the style of vintage products is not so minimalistic and I love it!
Fortunately, there are plenty of options in the centre to fill your wardrobe with second-hand gems. I visited three that you should definitely not miss.
REJOES
REJOES is located in the centre of Rotterdam, on the corner of the Oude Binnenweg. Take the escalator up and enter a true vintage paradise.

There are racks full of clothing, where you will undoubtedly find unique vintage pearls. Think of dresses in various styles, party tops, casual sportswear, skirts from all kinds of brands and much more. There are also various bags, caps and other accessories throughout the store.

Pros: wide choice, good location and nice interior.
Cons: not many jewelry.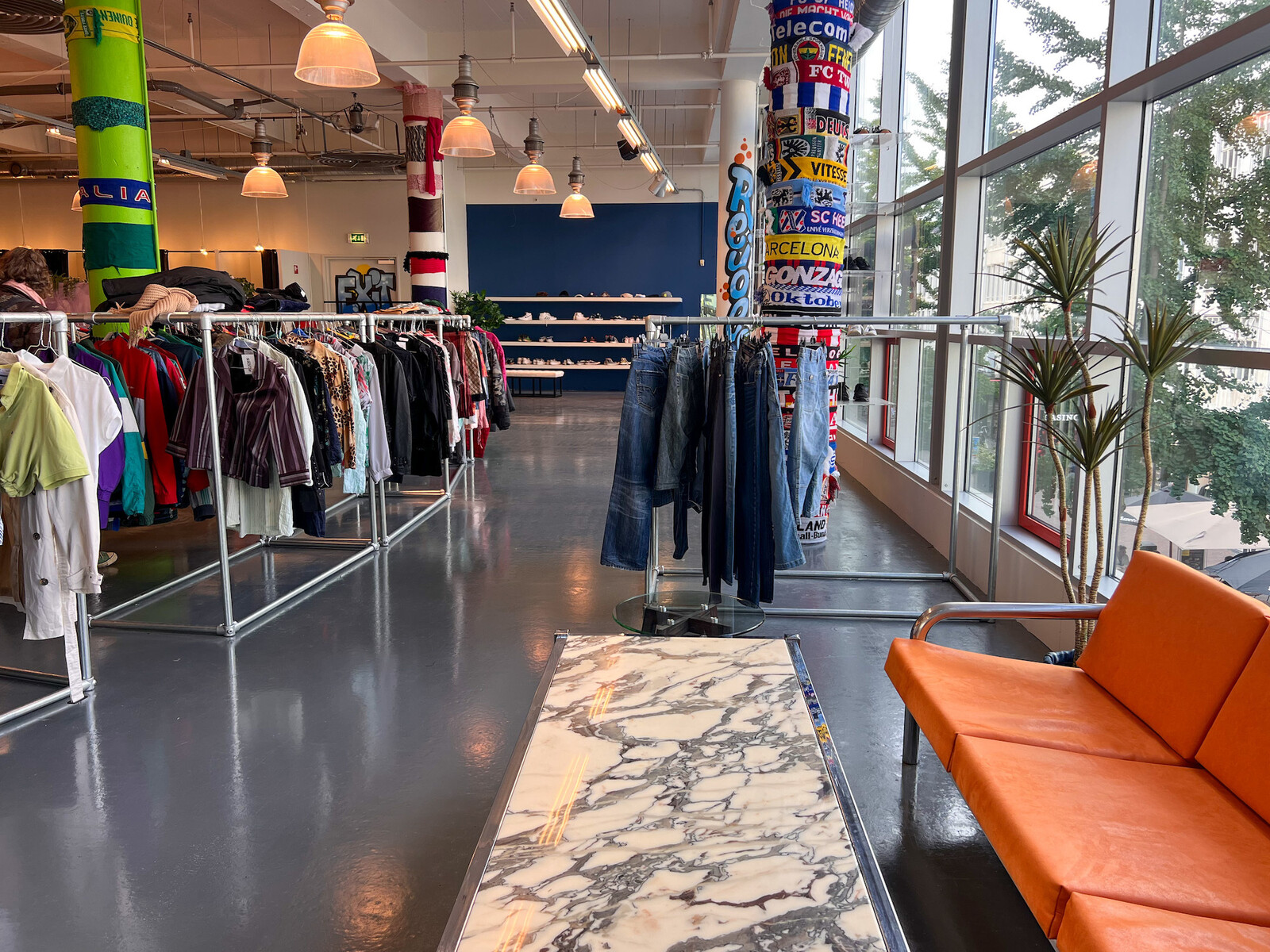 Kilo Kilo Vintage
You may know this name from vintage events that are organized throughout the country. The Kilo Kilo events move from city to city, so you can get your second-hand gems in multiple places and dates.
Since August 6 2022, there has also been a permanent place in our beautiful centre! The shop on Schouwburgplein is not to be missed. Want to score a good outfit before going on a date in the city? Or are you in for a real shopping spree? Then it certainly comes in handy that they charge per kilo here.
For 30 euros you have a bag full of clothes. And of course you put it in the nice Kilo Kilo tote bag. From beautiful checkered skirts to the famous Levi's jeans; they have it all and there is plenty of choice in the spacious shop!
Pros: wide choice, good location and a chill vibe.
Cons: On the pricey side if you only buy one or two items.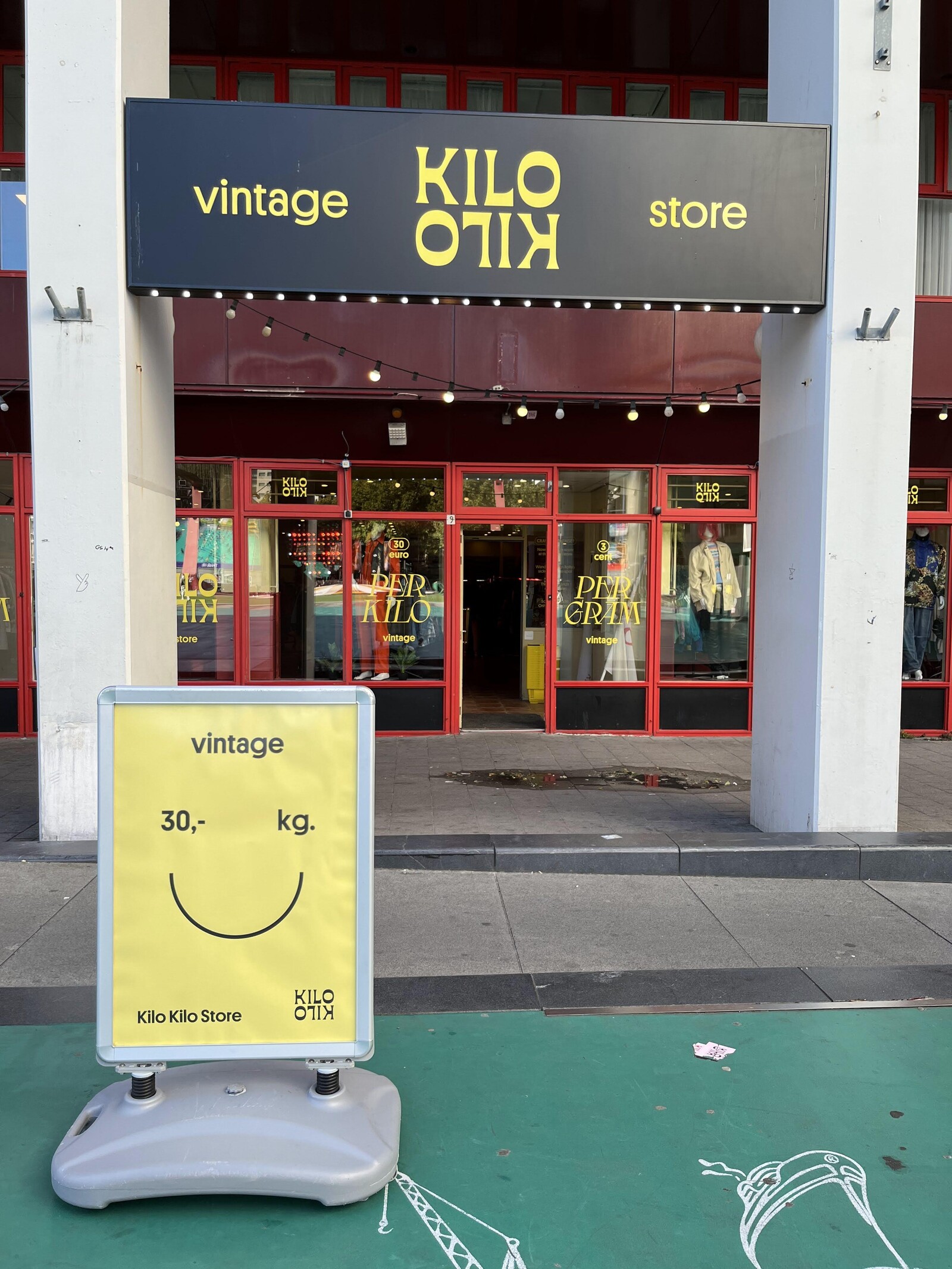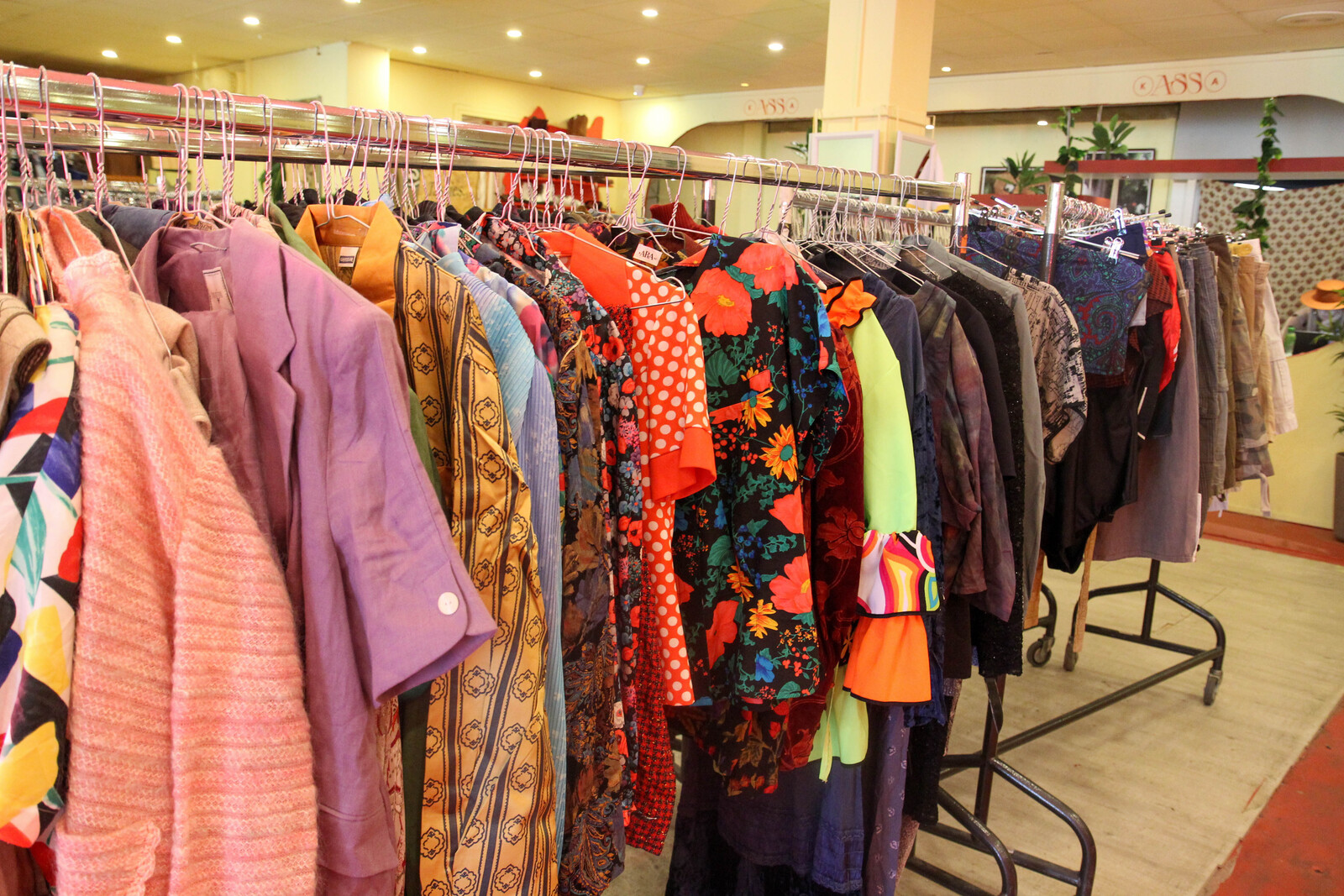 Reshare (Leger des Heils)
I especially like it when second-hand shops are also linked to a good cause. The Salvation Army's Reshare store is therefore extra special to me.
As soon as you enter the shop on the Korte Hoogstraat you get the feeling that you have arrived in a large living room where everyone comes together. You see people of all ages and with different styles snooping between the racks. The offer is huge. Downstairs you don't get bored easily and upstairs there is also a floor dedicated to sportswear. I loved shopping here, and the fitting rooms with the nice denim curtains have stolen my heart.
Pros: good value for money, wide choice and a clean and calm aesthetic.
Cons: Not so many accessories.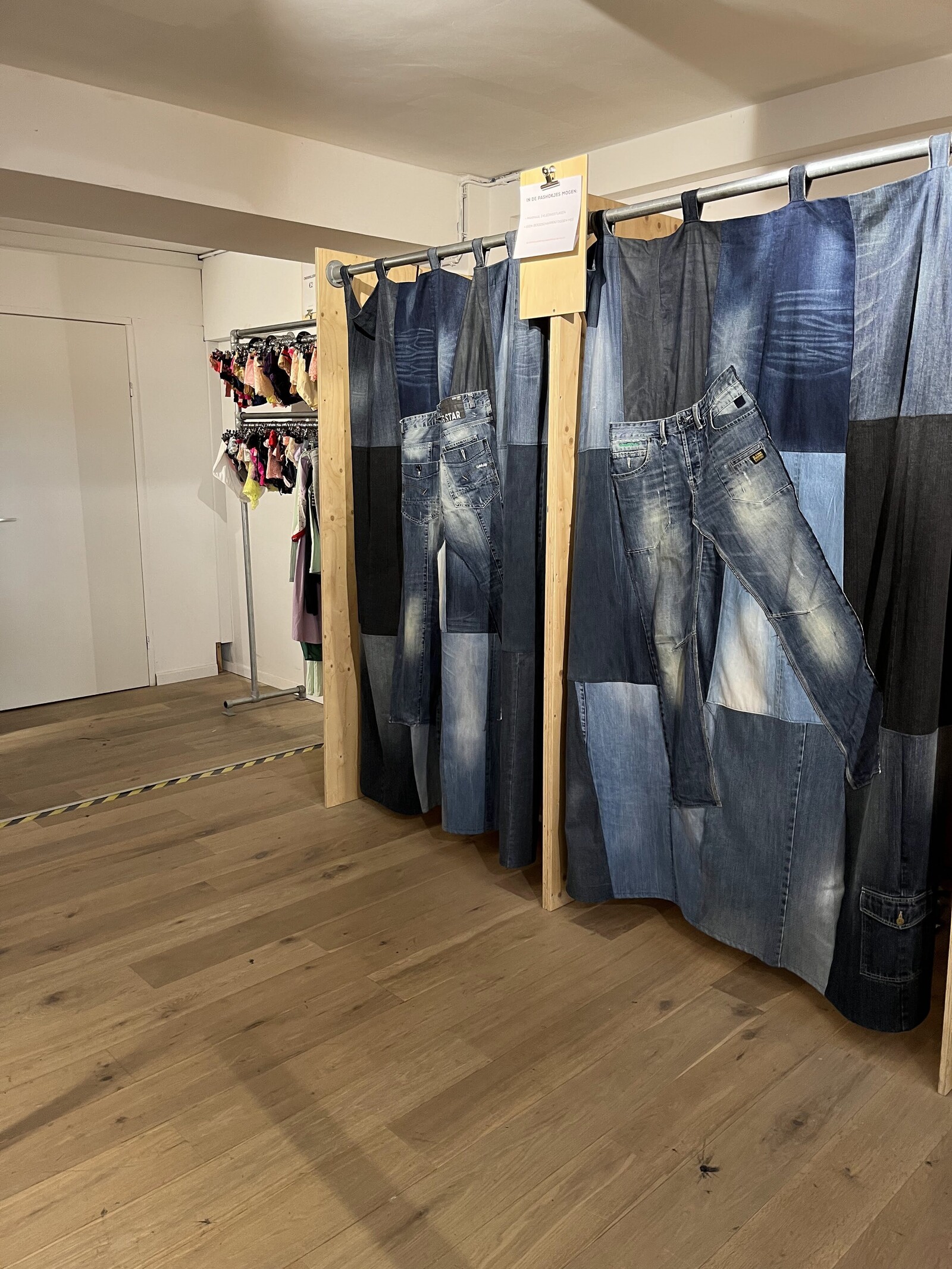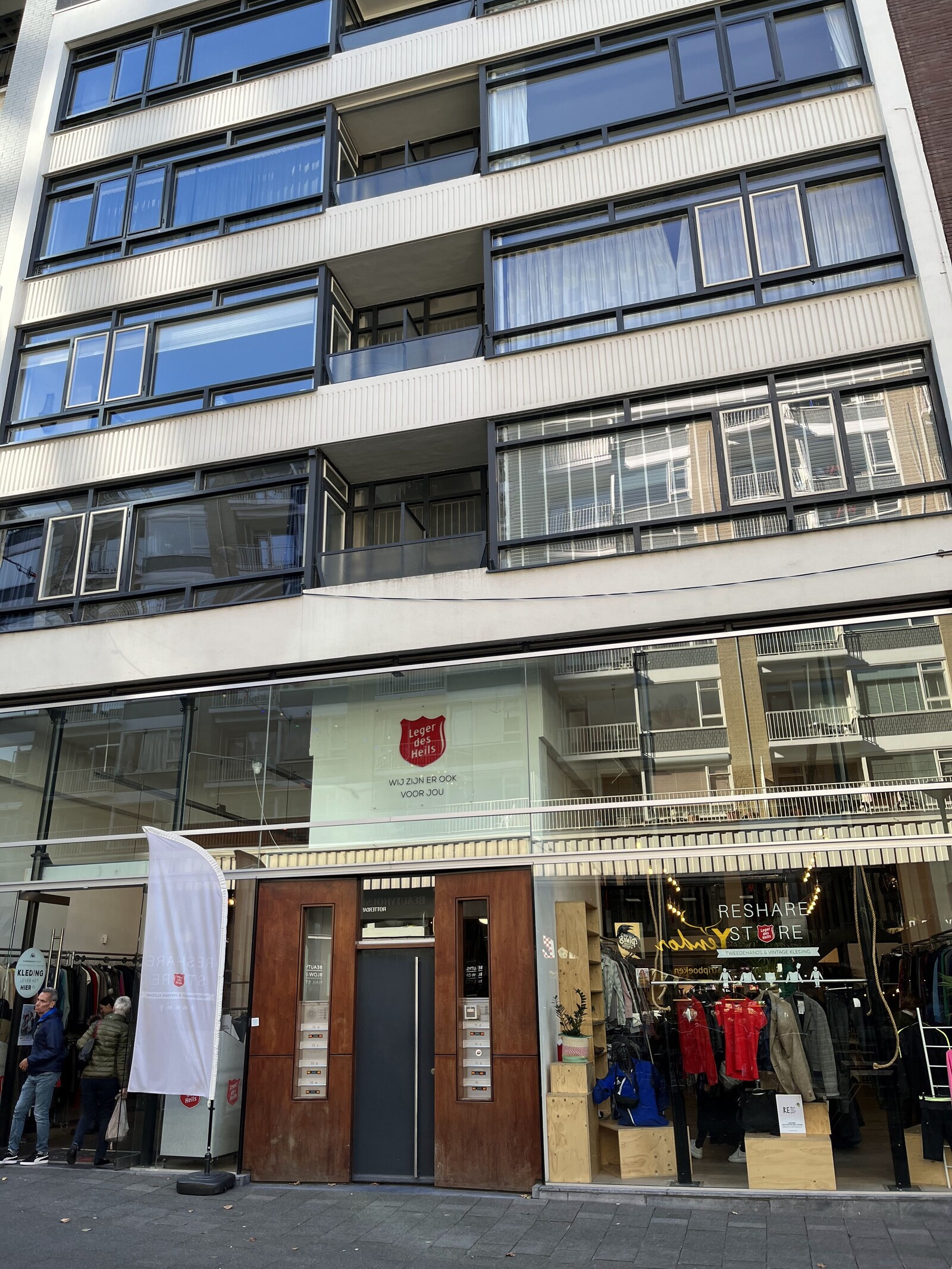 Square Eight
This is my favourite vintage store in Rotterdam Centre! It's a lot smaller than the other two I mentioned, but just right for me. Why I love it so much is because of the style of the store. They have items that I like to see in my wardrobe, such as unique blouses, beautiful long raincoats, unique varsity jackets and a rack with designer brands. For example, you can score a nice Burberry jacket or a shirt from Fendi here for a reasonable price.
What is also nice is the large mirror in the middle of the store. Here you can easily try on something quickly while you are browsing the store. Handy if you see a nice coat, for example.
Pros: quality products, designer brands and a unique style.
Cons: small selection.