Fitness and relaxation
Workout at the brand new YG Studios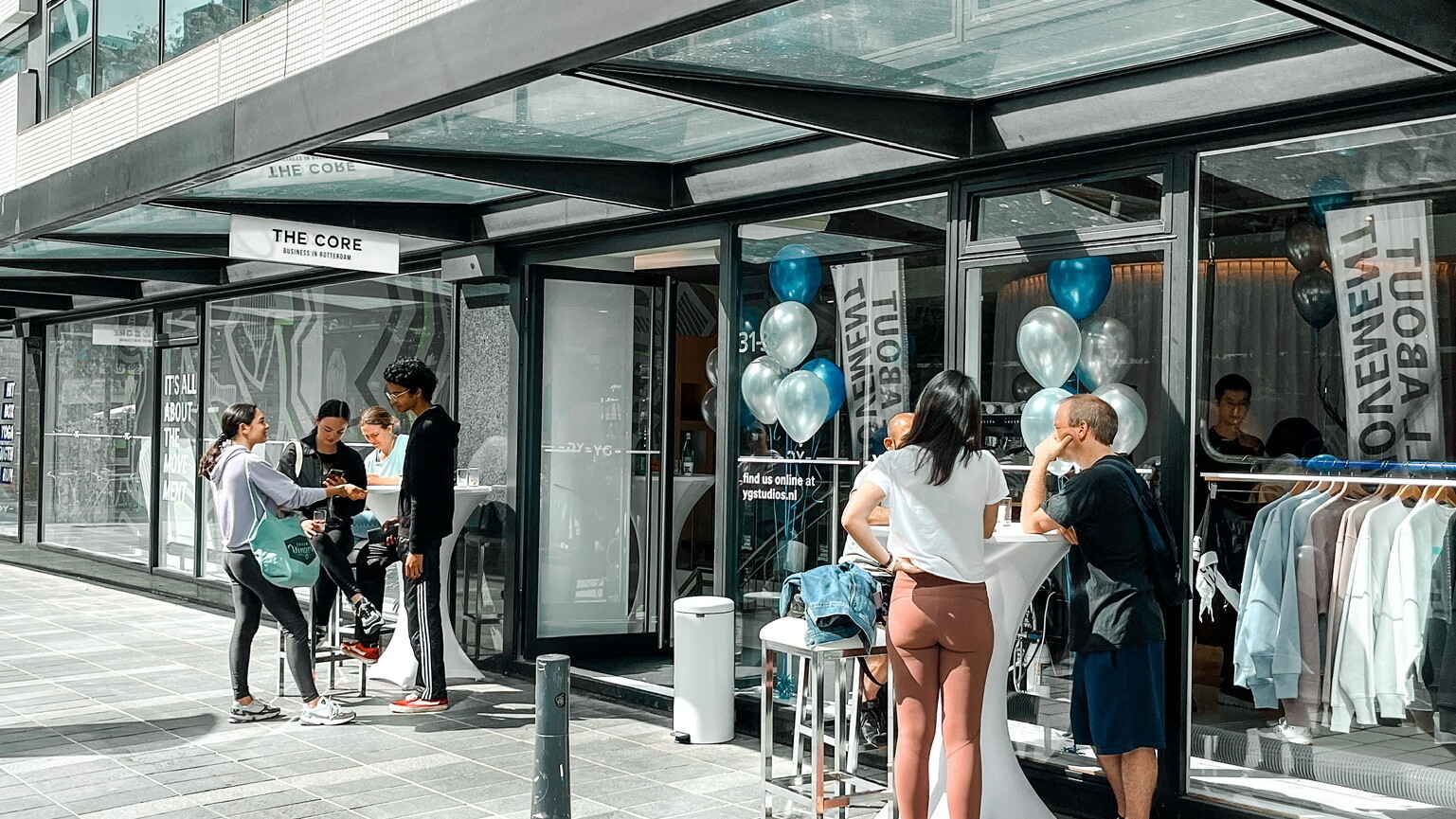 You may already know YG Studios! This location has been near the Veerhaven for a while, but they recently opened a second location on the Lijnbaan. As a real sports fan I was at the festive opening!
Being open to something new
In my spare time I love to clear my head by following a sports lesson. In addition to playing hockey, I like to take a Rocycle lesson or, for example, a HIIT lesson via my Onefit subscription. But I'm also open to something new! When I heard that a new YG Studios branch was opening in the middle of the city centre, I went to take a look.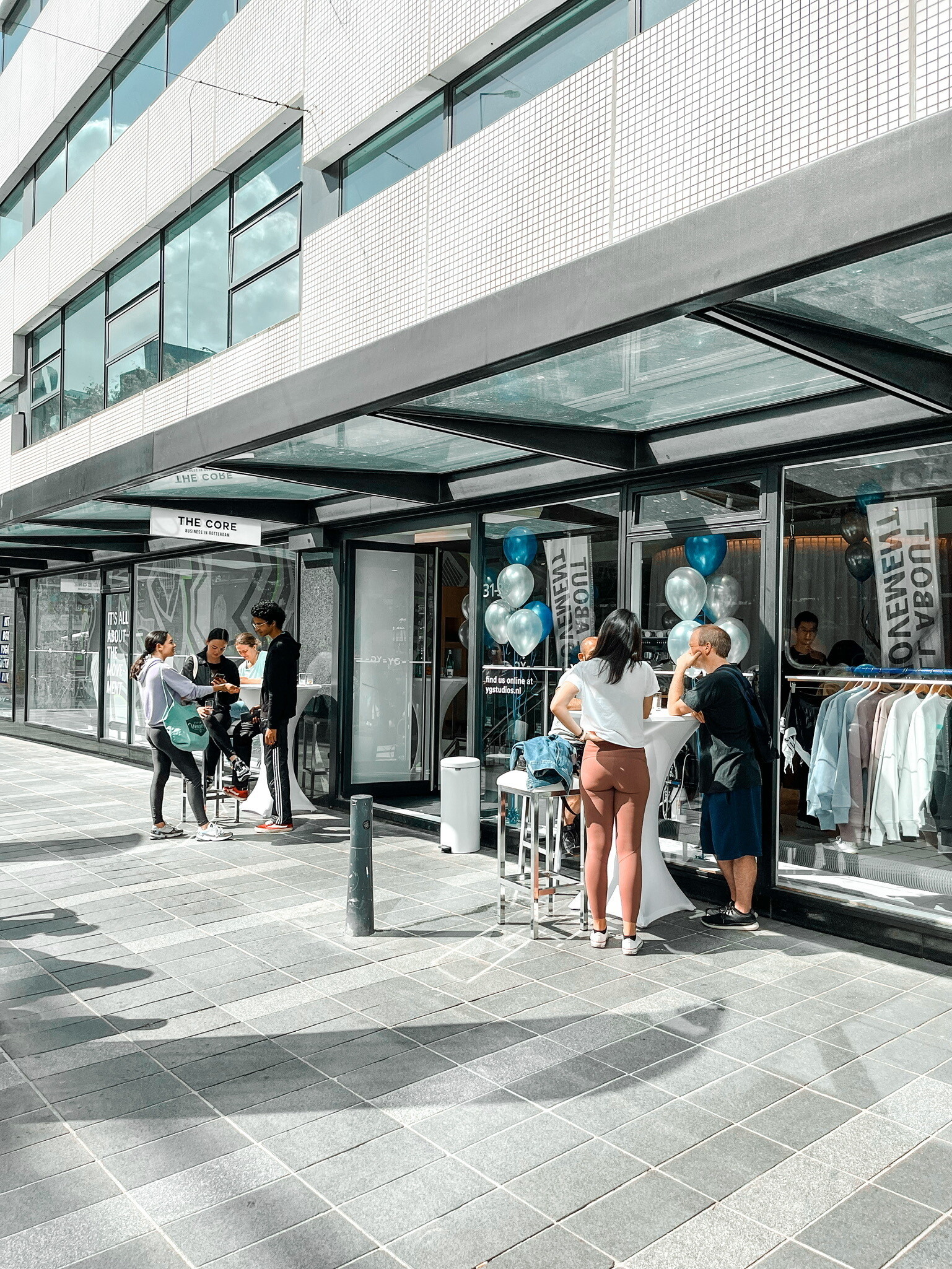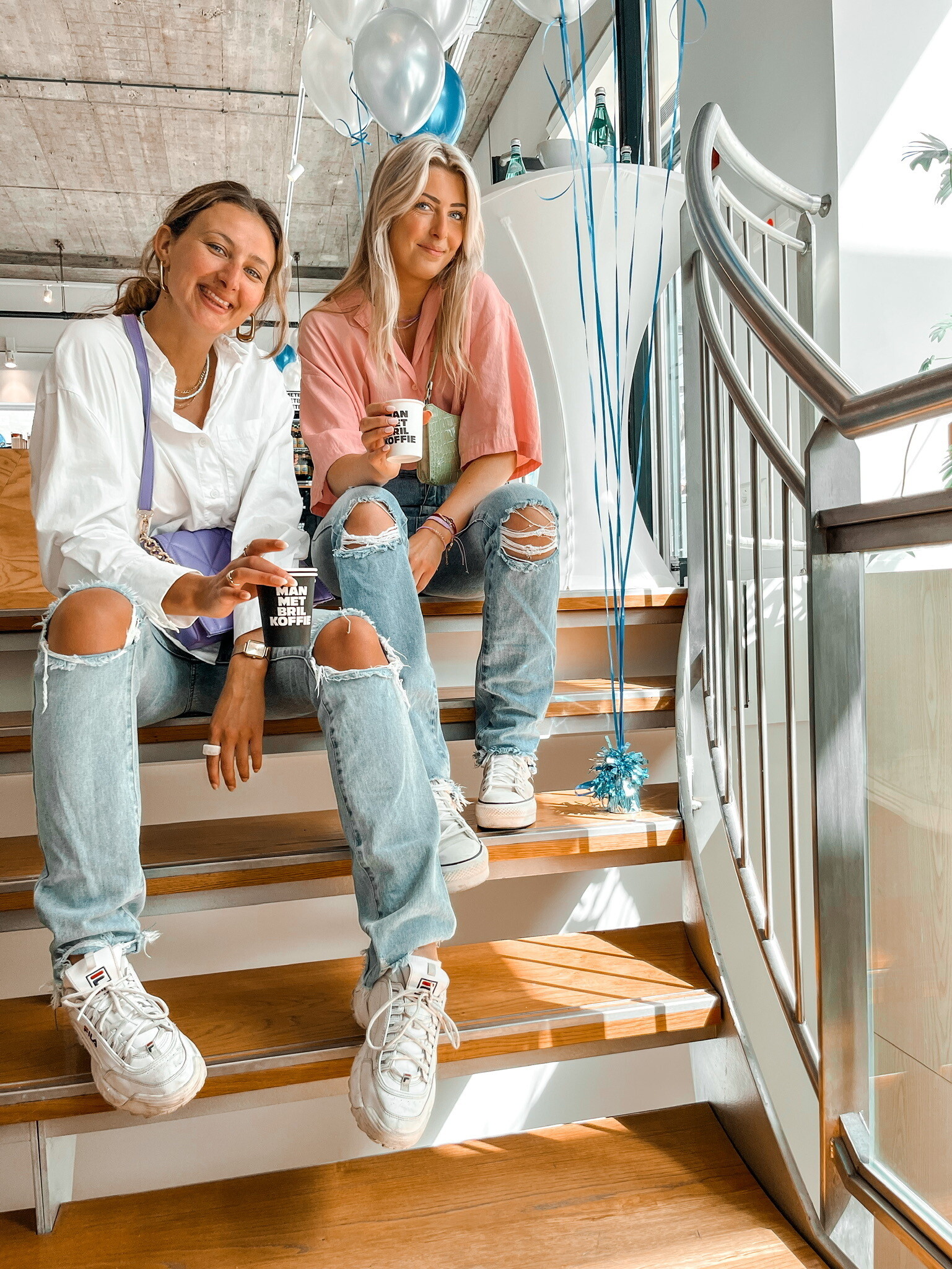 Guided tour of the beautiful building
After a tour around the building I was already sols. The open space, different studios, beautiful changing rooms including showers and the lovely staff, who are completely ready to get started with you, means that I will definitely take some lessons here!
Tough HIIT lesson
Recently I went here for the first time to take a HIIT class. I followed the one with Mandy and I can tell you: it was tough! The perfect combination of exercises at a high pace within 50 minutes made me leave the class tired but satisfied.
What can you expect from this class? You will get started with weights, short sprints, rowing, abdominal exercises, but also your glutes won't be forgotten. Muscle pain the next day guaranteed!
Mandy is top notch as an instructor. Her enthusiasm, personal coaching and the fact that she participates herself is certainly motivating!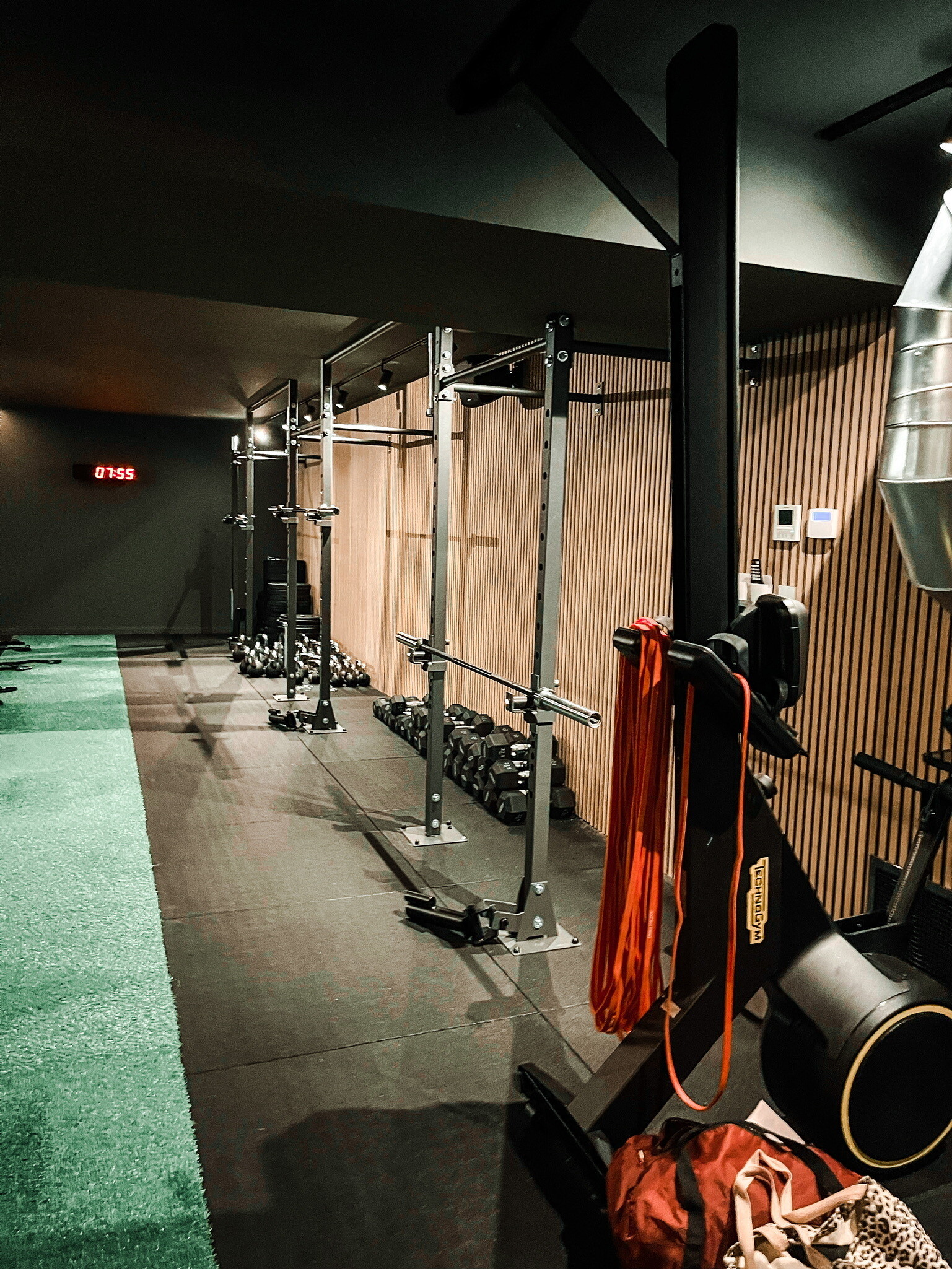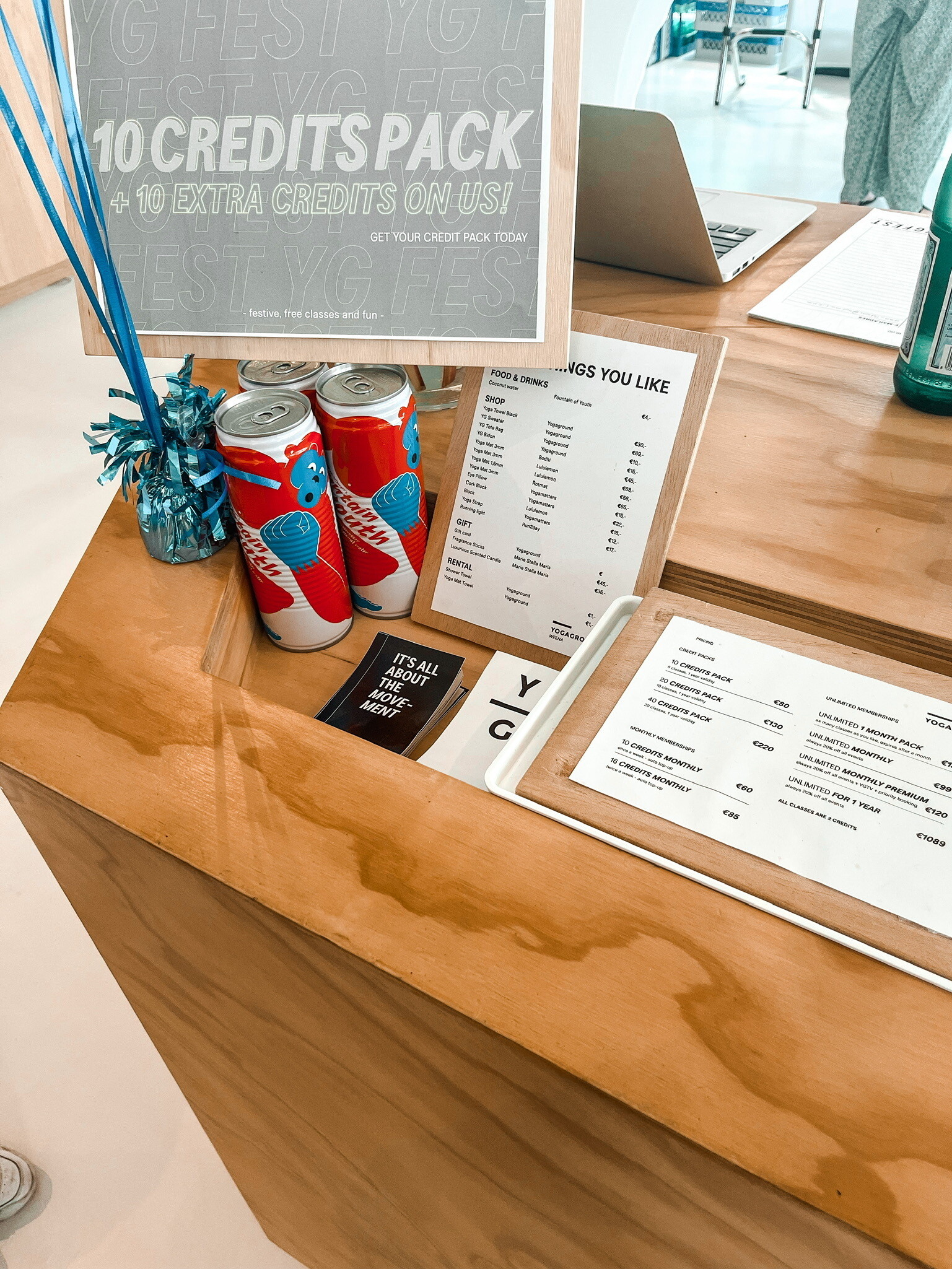 Yoga Experts
Furthermore, yoga is central here. This is still unknown territory for me, but Mandy has already told me a bit more about this. For example about the class 'Restore'. With the help of yoga you clear your head, you boost your energy and you are taught relaxation techniques. According to Mandy it's very special and definitely recommended.
They also have (yoga) classes in heat, or focused on breathing and also strength classes or a workout with dance! The YG Studios will therefore become a permanent address for me for a wonderful sports session!
You can come here 7 days a week and you can book lessons via the site or use your Onefit subscription, for example.