De Bijenkorf
The Future is Green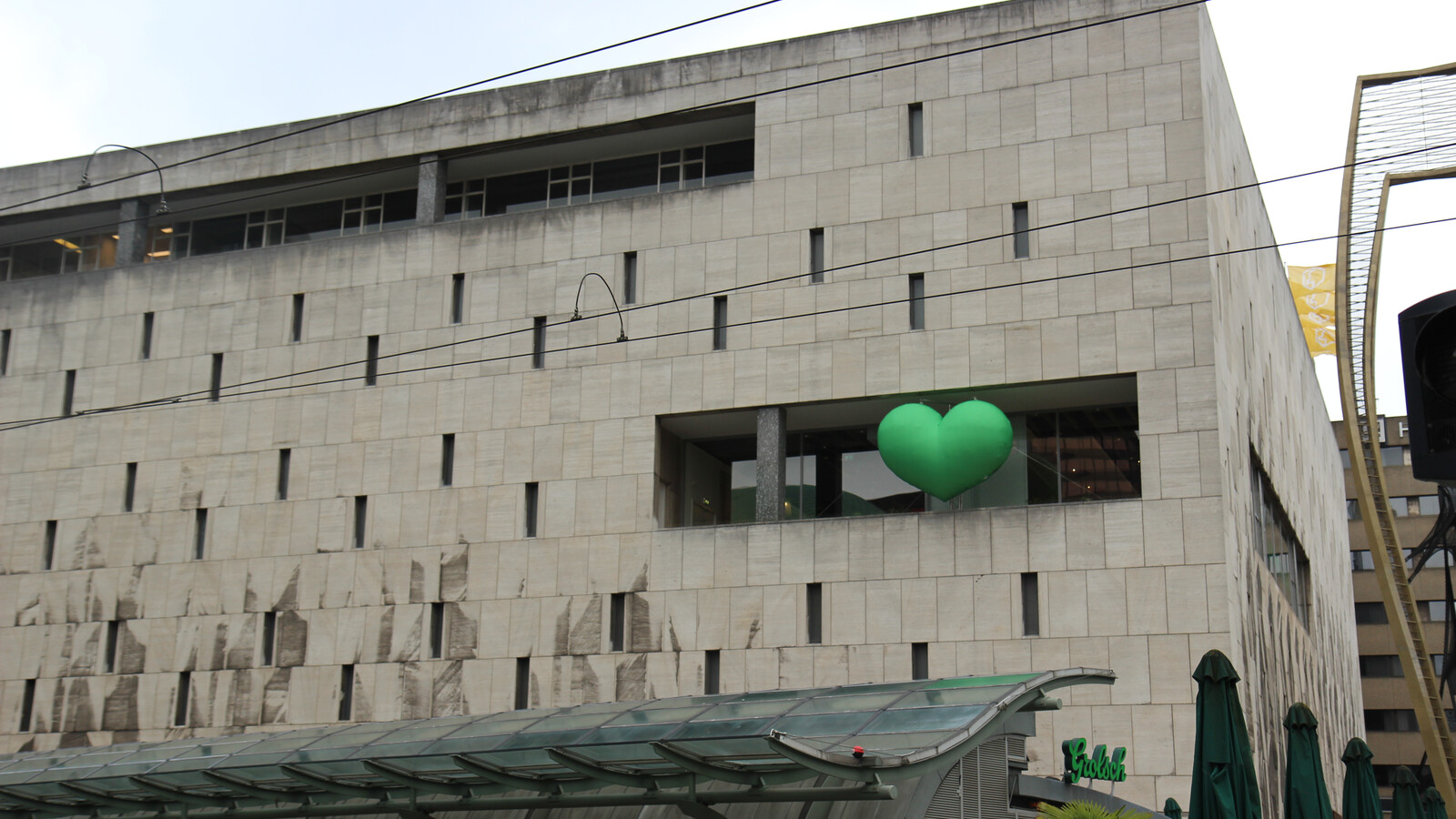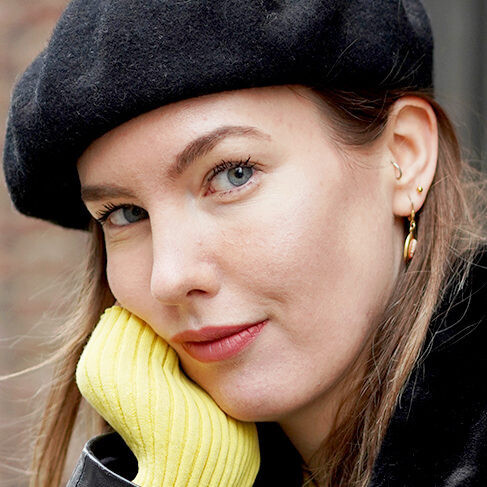 Written by Lisanne van Beurden
February 8, 2022
Frontrunner
What is that big green heart on the facade of the Bijenkorf in Rotterdam for? That heart refers to the sustainability campaign The Future is Green. In the coming period, the Bijenkorf will pay extra attention to more sustainable initiatives and alternatives.
The Shop of the Future
De Bijenkorf asked children aged 6 to 16 to design a store of the future. Because who better to design the future than the new generation?

A lot of creative submissions came in between October and the end of December. Drawings, crafts and films are filled with innovative and sustainable ideas in which people, animals and the environment are central.

What have we learned from the drawings? The store of the future has an entrance that is accessible to everyone, including people who are less mobile. There are digital full-length mirrors where you can try on virtual clothes and there is a gym where people generate energy for the store on treadmills. There is also a slide, which quickly takes you to another department, such as the vegan restaurant!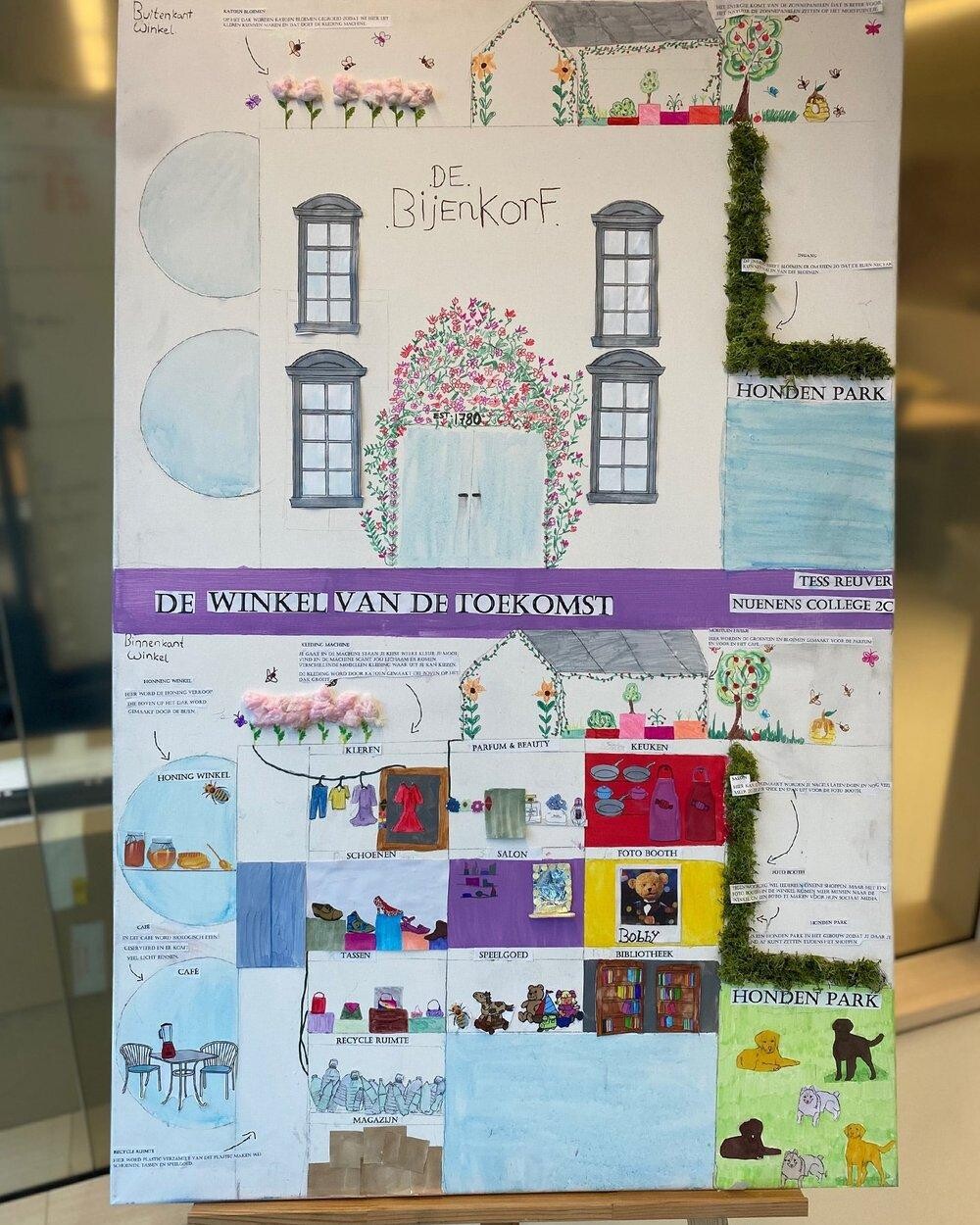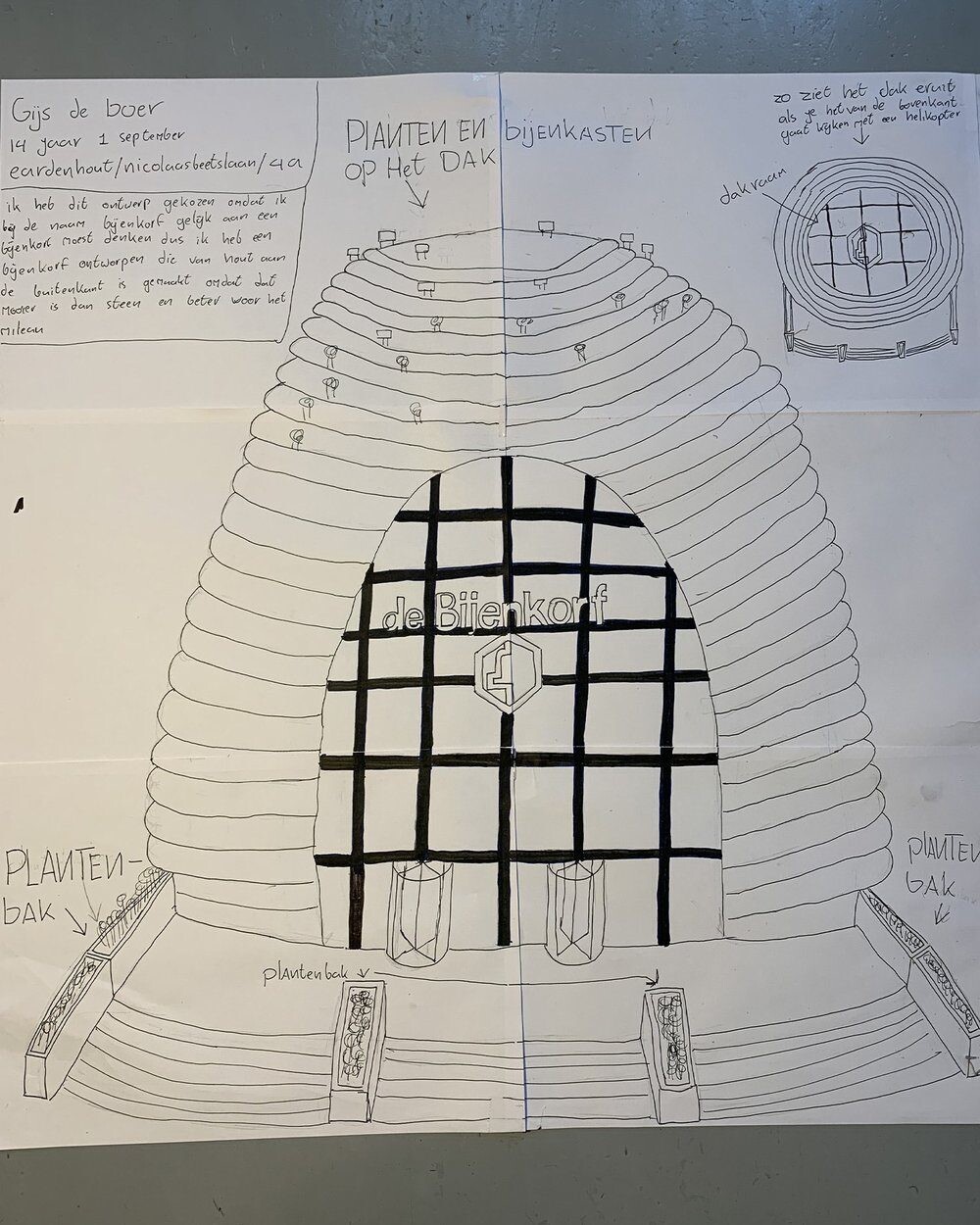 De Wasserij
De Wasserij and the Bijenkorf have joined forces. This has led to a great collaboration in which ten designers have developed a collection, made entirely with damaged items.
You may have heard from De Wasserij, as this is a breeding ground where about 40 fashion makers work on a healthier and fairer fashion industry. Many of these creators are already using re-cycling, up-cycling and the use of dead-stock materials to make their production process more sustainable.
A great collaboration for the Bijenkorf, because they regularly have clothing that they can no longer sell because it is broken, for example. A great opportunity for designers to breathe new life into clothing while using their creativity.
The result is for sale in the Bijenkorf, until 13 March 2022. The designers involved will be in the store on 19 and 20 February and 12 and 13 March. A great chance to meet them and learn more about their making process.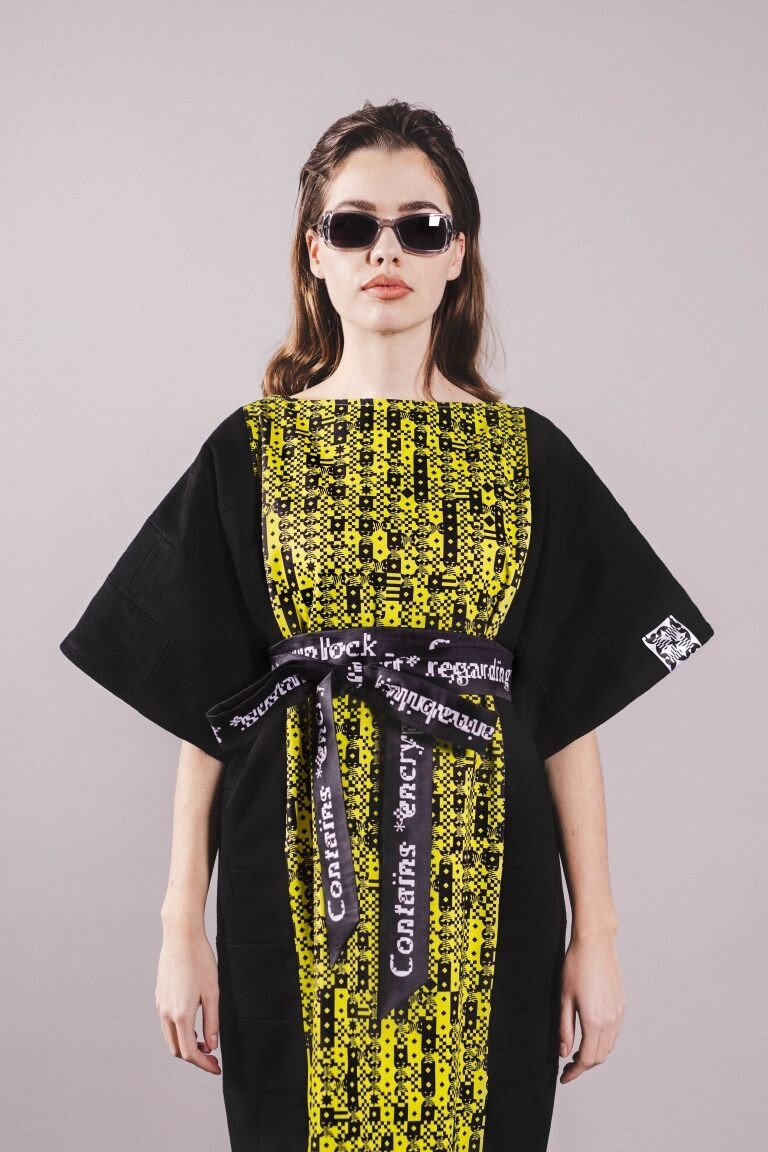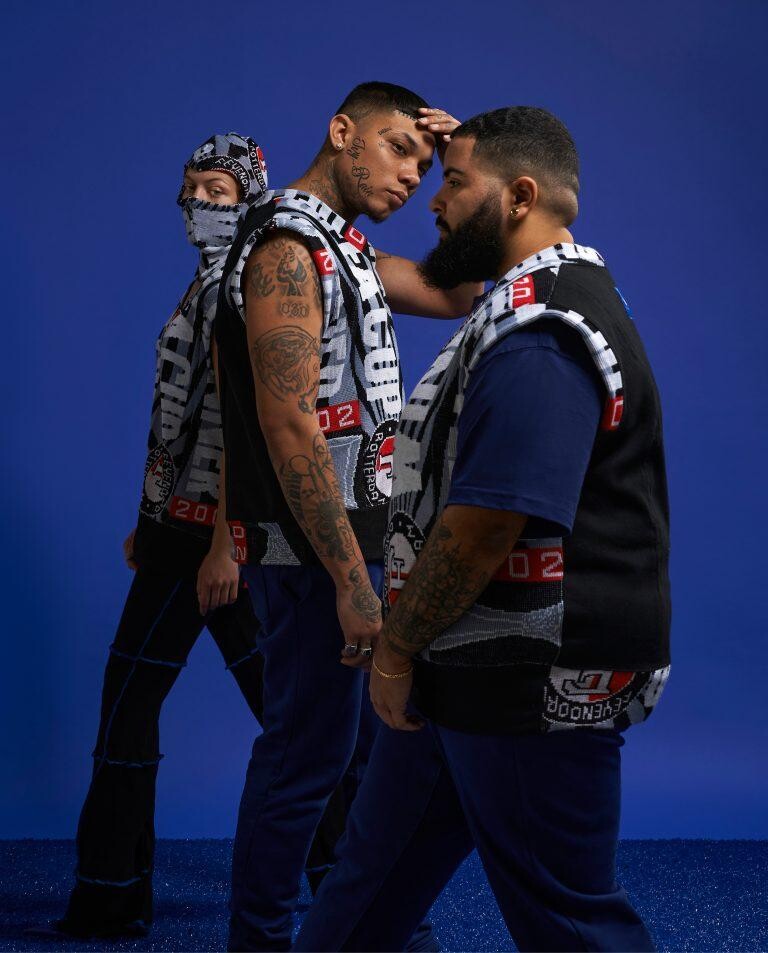 Green Bee logo
Of course you will mainly find stylish items of clothing at the Bijenkorf. But that doesn't mean it can't be responsible and sustainable. Their mission is therefore to inspire customers to make more sustainable choices.
To help with this, the Bijenkorf has designed the Green Bee logo. You can find these on items that are a more sustainable choice, such as fashion and accessories, home items and delicacies.
But when is an item more sustainable? The Green Bee logo may only be used if the product is designed with respect for people, animals and/or the environment. In addition, the Bijenkorf checks whether a piece of clothing is vintage, upcycled or a refill. Another option is that it consists of at least 50% more sustainable materials or ingredients. Finally, the product must have the correct certification of the materials or raw materials.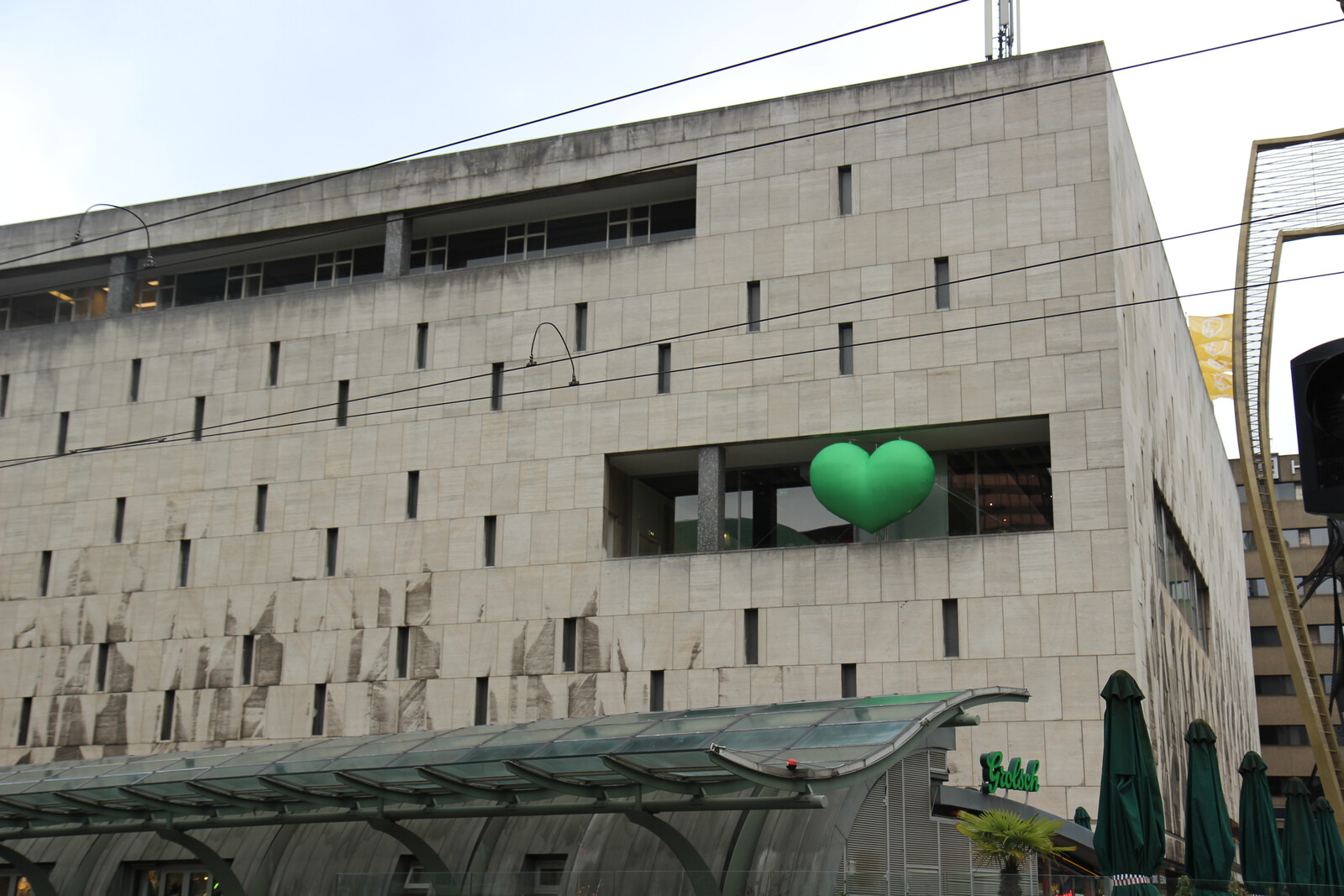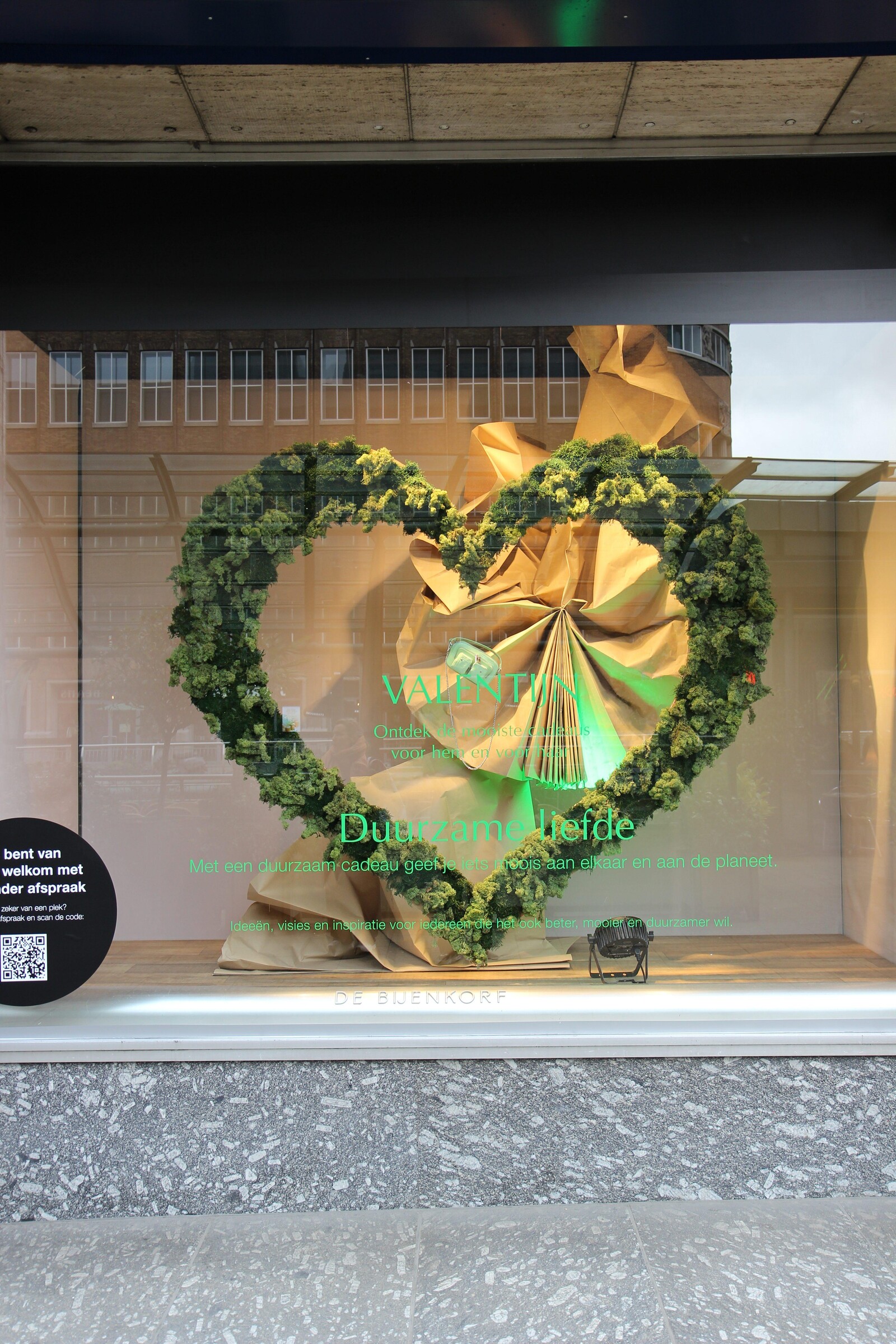 The Green Services
The Green Services is another part of the Bijenkorf's green initiative. This means that the department store helps to make people's lifestyles more sustainable. In this way they can lend a helping hand to reduce the burden on the environment.
For example, you can go to the Bijenkorf to donate clothing, so that it can get a second life. There is also a repair service, to ensure that you can enjoy your favorite garments for years to come. Do you want a beautifully set table? Then rent the crockery at the Bijenkorf instead of buying it; that in turn saves a lot of production and raw materials.
Of course, there is also thought of the delivery services. Do you live within 10 kilometers of the store? Then your package will be delivered by bicycle. De Bijenkorf also works with Red, their sustainable partner when it comes to reducing CO2 emissions during delivery.

Learn more
Want to learn more about sustainability? De Bijenkorf organizes various sessions in which experts in the field of sustainability have their say.
Visit the website of the Bijenkorf to see when The Green Sessions take place. It's also possible to listen to them online.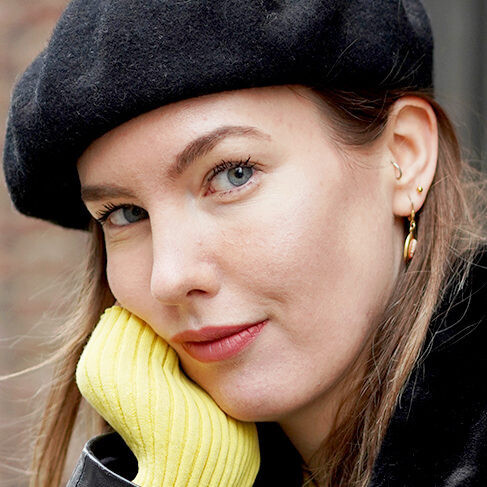 Written by Lisanne van Beurden
February 8, 2022
Frontrunner