Heart Work Heroes
What are all those statues with heart-shaped heads in the city?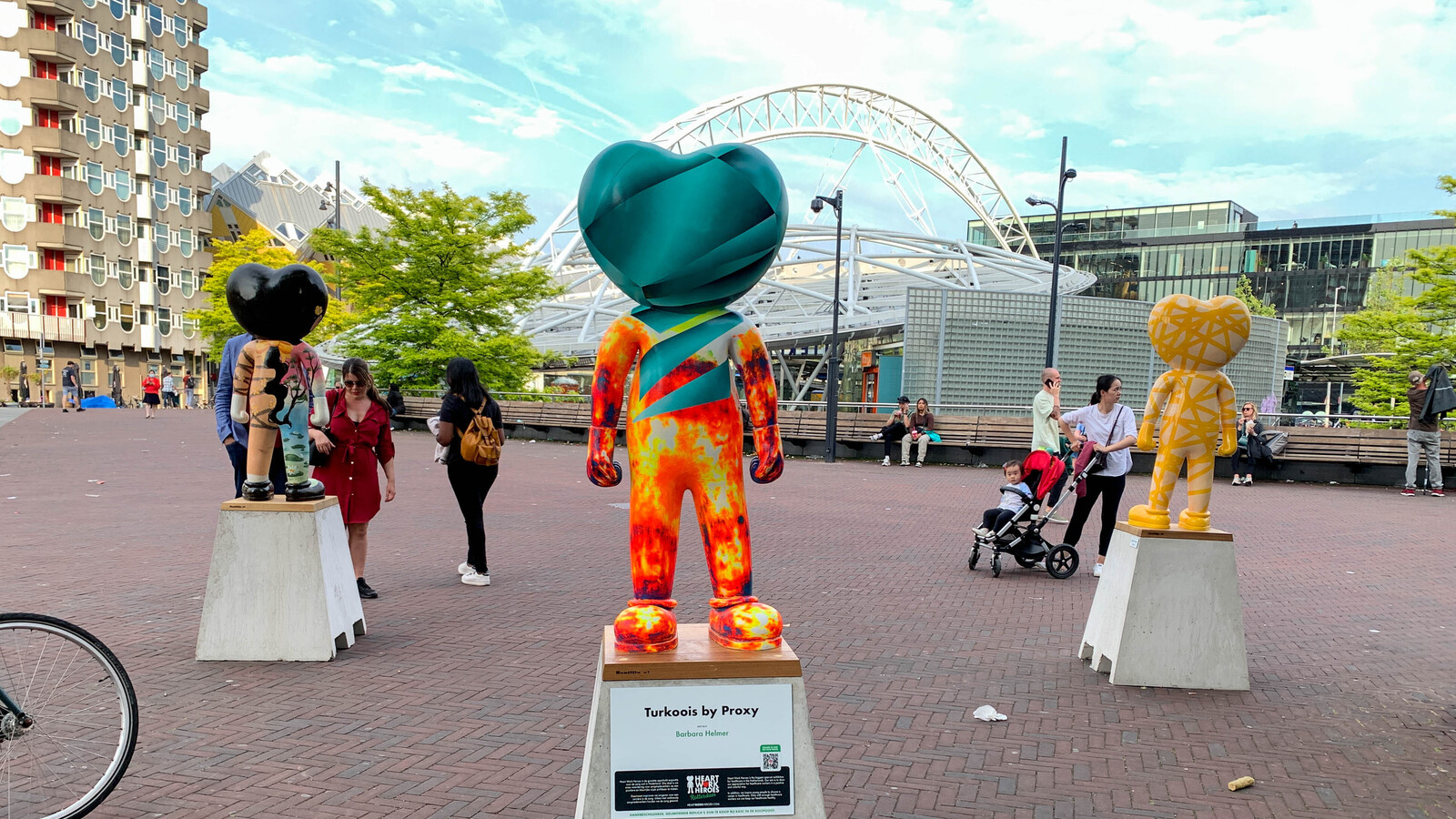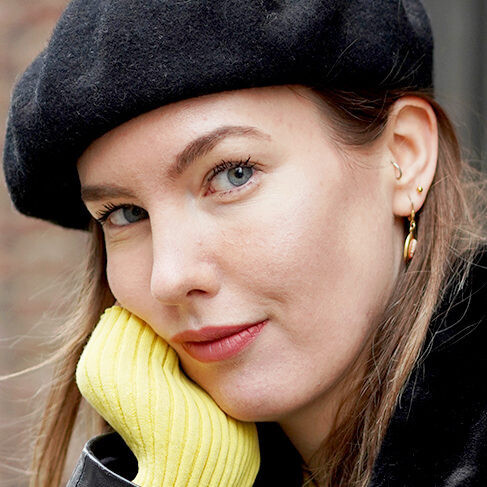 Written by Lisanne van Beurden
May 17, 2022
Frontrunner
You may have already spotted them in the city: the artistic statues with a heart as head. This is an initiative by Heart Work Heroes, in collaboration with Diederik Gommers, to show that Rotterdam has 'Heart' for healthcare workers. Keep on reading!

Art for healthcare
The statues are part of the largest open-air exhibition for healthcare ever in the Netherlands. From May 18 to June 27, 2022, these statues will make Rotterdam Centre even more beautiful and with their big heart they symbolize healthcare.

Initiator Herman Poort wants to honour the heroes of our time with the open-air exhibition and, above all, thank them for their efforts and enthusiasm. At the same time, he wants to make the next generation enthusiastic about healthcare. Statue by statue, the Heart Work Heroes team wants to place healthcare on a pedestal. Because as they rightly point out: only with enough healthcare employees can we keep healthcare healthy!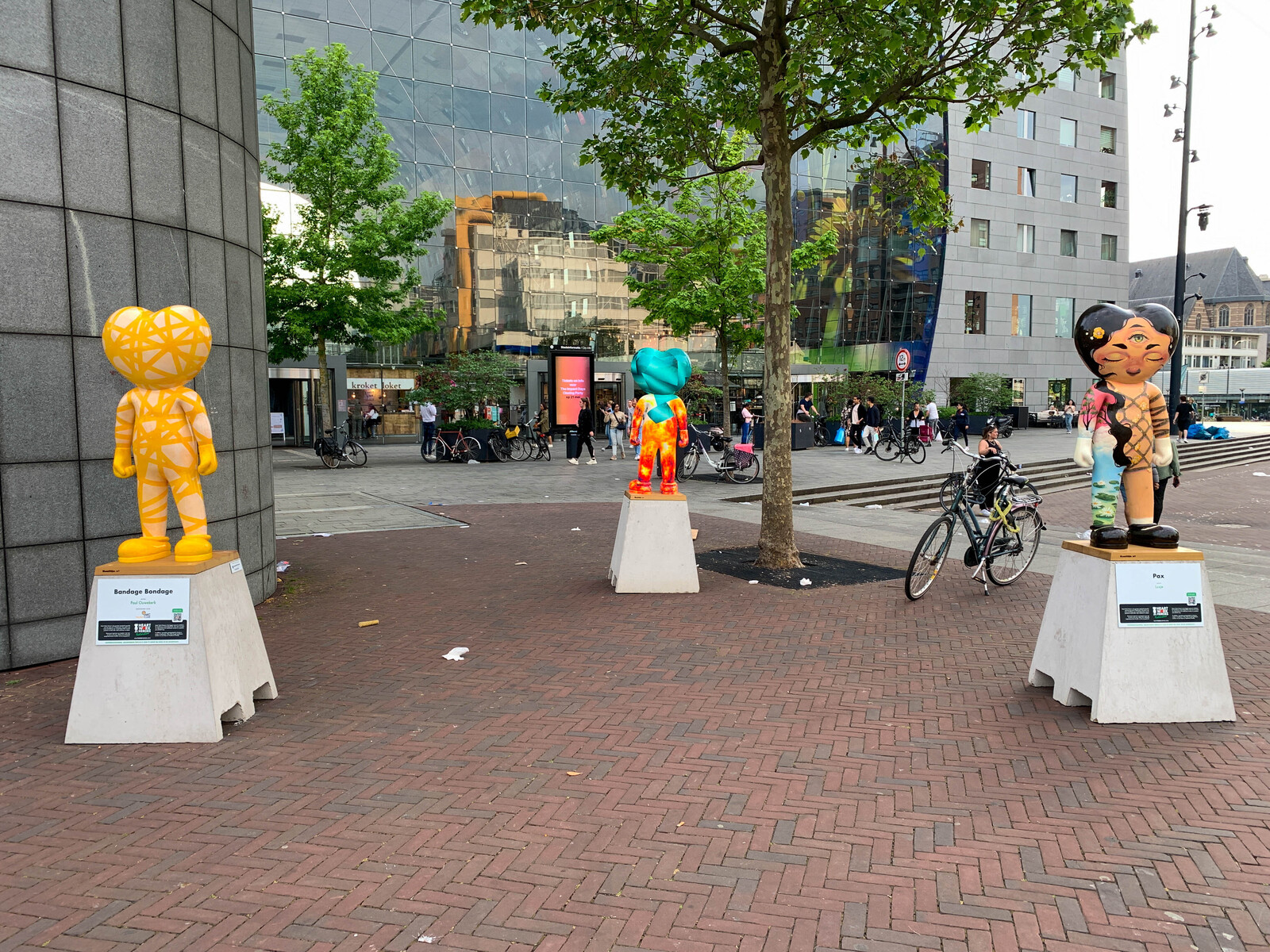 Kick-off in Rotterdam Centre
Rotterdam is the very first city where Heart Work Heroes takes place. Our port city was not chosen without reason, because both art and healthcare play a prominent role in Rotterdam. More cities will follow after this edition.

After the open-air exhibition, the striking and unique works of art will be auctioned by a renowned auction house. The proceeds of the auction will go to local health care. Heart Work Heroes will support initiatives that aim to enthuse people, young people in particular, for a career in care.

One of the ambassadors of the statue campaign is Diederik Gommers, who will present the opening of Heart Work Heroes on 18 May.
'We have to keep repeating what a wonderful profession we have! Heart Work Heroes is a positive project that contributes to this and I am happy to participate in it,'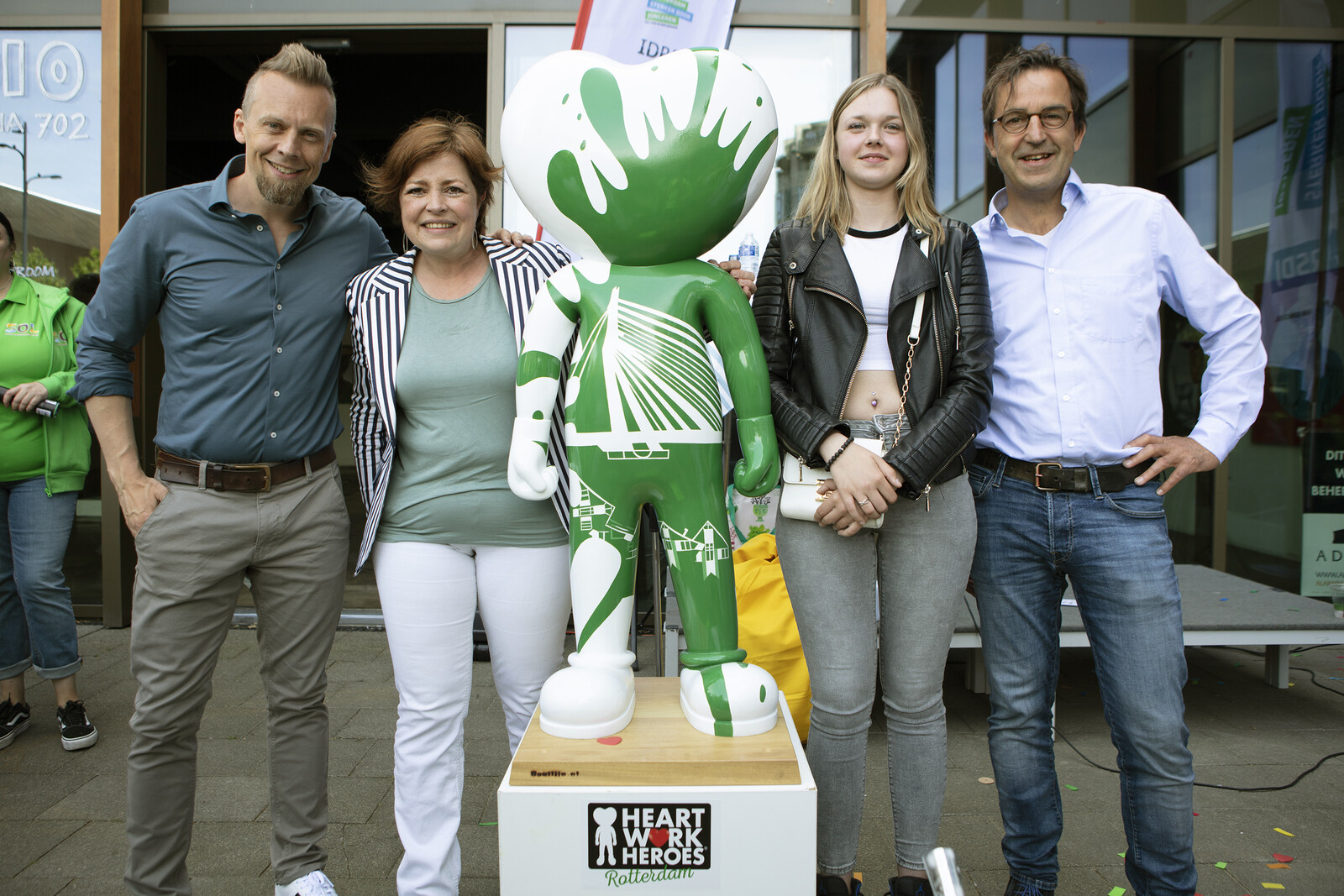 Rotterdam artists
The 41 sculptures were created together with mainly Rotterdam artists. The artists painted the life-size statues, each in their own way. The result is amazing!

Tymon de Laat, AAA Fresh and Vera Nederlof, among others, are participating in this initiative. Julia Tomecka (18), a student of the Albeda college, is also one of the artists. She was chosen out of 88 entries to paint one of the statues. Click here to view all artists and statues.

Have you already spotted the Heart Work Heroes statues in Rotterdam? Tag us on Instagram @Rotterdam.centrum or use #rotterdamcentre.
Rotterdam Art Week
From 18 to 22 May you can enjoy art during Rotterdam Art Week. During this week, Rotterdam is completely taken over by art. There are various fairs, exhibitions, installations, pop-up shows and studios to visit throughout the city. Read Anika's article for her Rotterdam Art Week tips.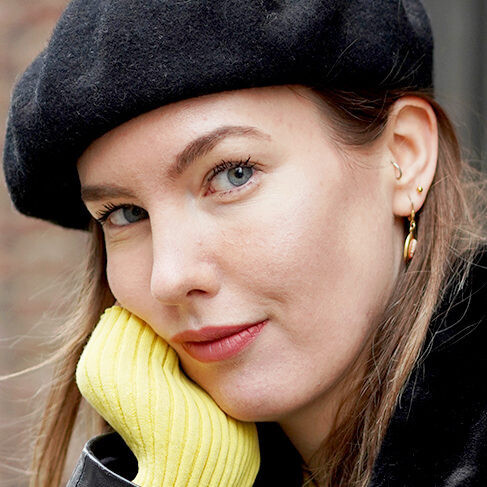 Written by Lisanne van Beurden
May 17, 2022
Frontrunner