Come and watch
Roparun finish on the Coolsingel in Rotterdam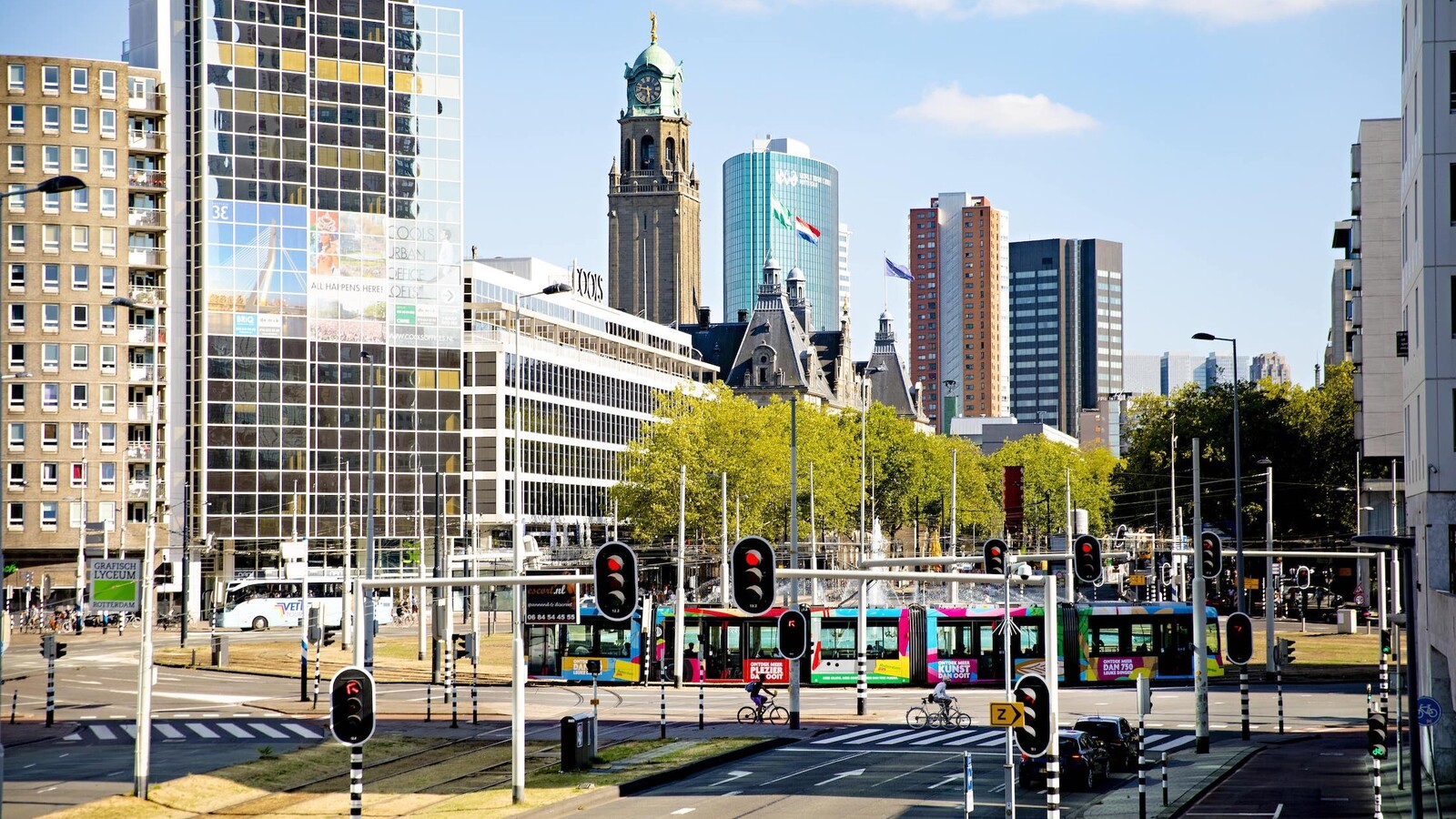 On Monday 29 May, the runners of the Roparun will finish on the Coolsingel. Through Rotterdam, from IJsselmonde via Rotterdam South to the Coolsingel; the last stretch of this fantastic run for a good cause.
It is an adventure for life, in which thousands of runners in their team cover a lot of kilometers in the form of a relay race. Every runner runs about 65 kilometers on average! A major undertaking, which requires support from cyclists, drivers, caretakers, caterers and road captains.
Charity
In addition to it being an unforgettable sporting experience, money is also raised for charity. Teams do this by organizing all kinds of actions. Think of packing groceries, washing cars, holding collections and looking for sponsors. The members of a team are also obliged to sell Roparun lottery tickets, the proceeds of which benefit the cause.
This year, the money raised will be awarded to institutions, charities or projects that contribute to Roparun's mission: "Add life to the days, where days can often no longer be added to life".
Finish on the Coolsingel
On Monday 29 May, which is also Whit Monday, the sports enthusiasts in Rotterdam will finish on the Coolsingel! The runners come in between 11 AM and 8 PM and could use some final encouragement. Are you coming to watch?
Accessibility Rotterdam Centre Roparun
Because the Coolsingel is used for the finish, there are some closures in the city that you have to take into account when you come to Rotterdam. For example, the street between the Doelstraat and the Coolsingel is closed, as is the Stadhuisstraat, which is located between the Coolsingel and Rode Zand. The Schiedamsedijk and Churchillplein will also be inaccessible.
For up-to-date information about accessibility during the Roparun, we advise you to check this website. And especially come by bike, by public transport or by foot!