New!
Sneakers get new life in the Koopgoot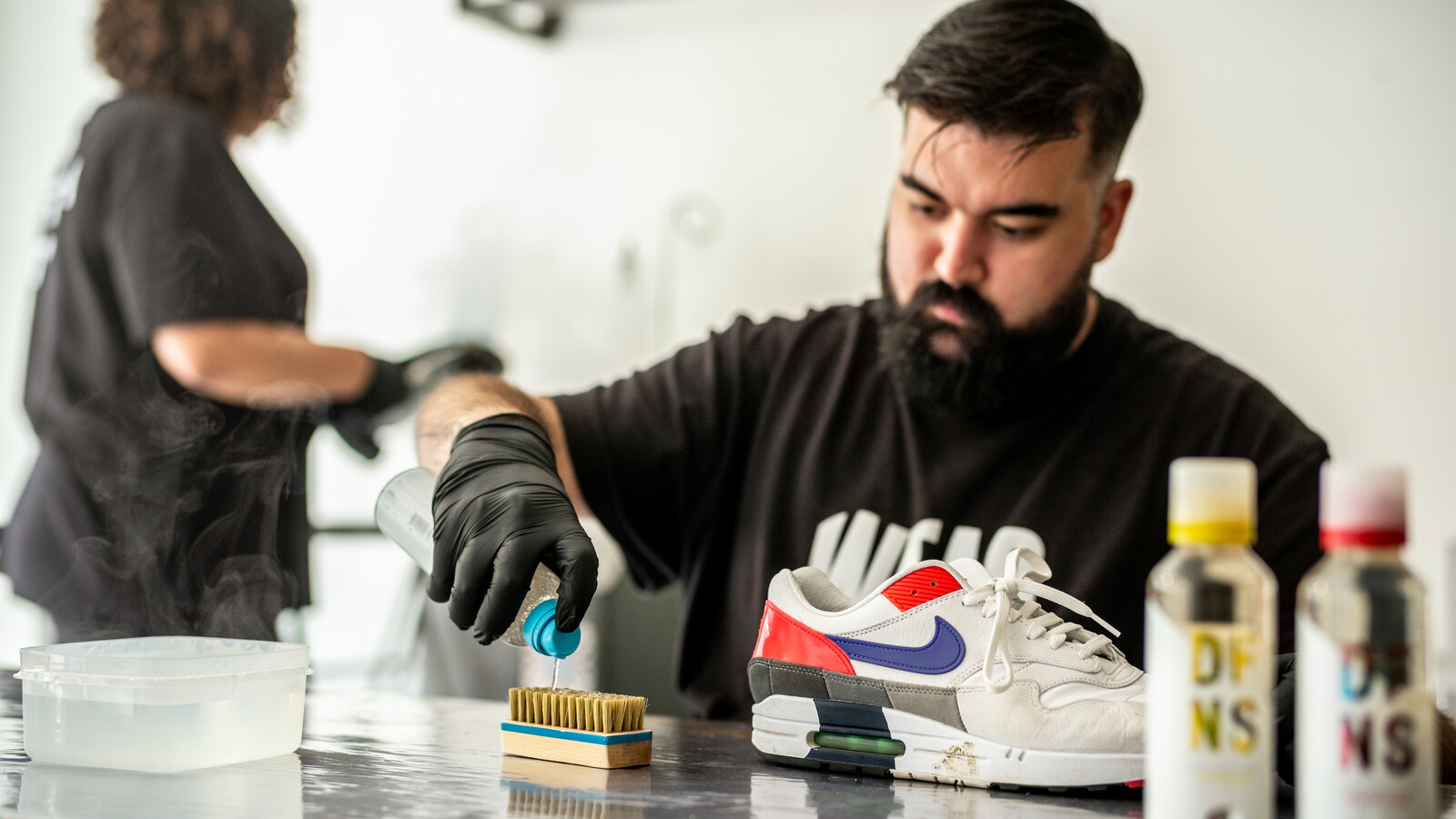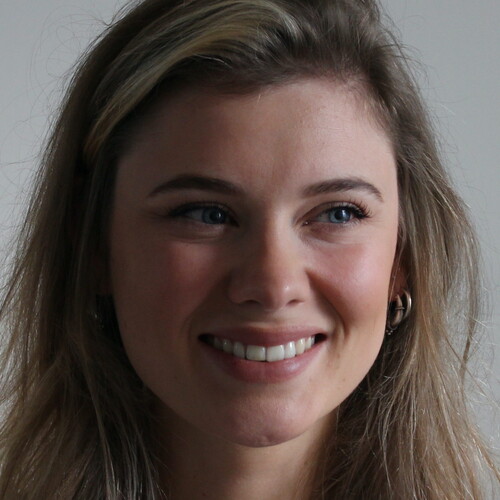 Written by Mathilde Simon
June 1, 2022
Frontrunner
Breathe new life into your sneakers? Or buy cool sneakers for a good price? You can do that from now on in the Koopgoot at WEAR!
The sneaker enthusiasts were already be up to date, because since March the WEAR store was closed for a few months. Shame, but for good reason! A cool new location has been being built in one of the nicest shopping streets in Rotterdam.
WEAR sneakers
A shop with a mission. Because at WEAR they want to work sustainably and inclusively. How do they do that? By breathing new life into used sneakers! By refurbishing and reselling old sneakers, they contribute to a longer use of existing products and a decrease in production. Sneakers that are normally thrown away now get a second chance.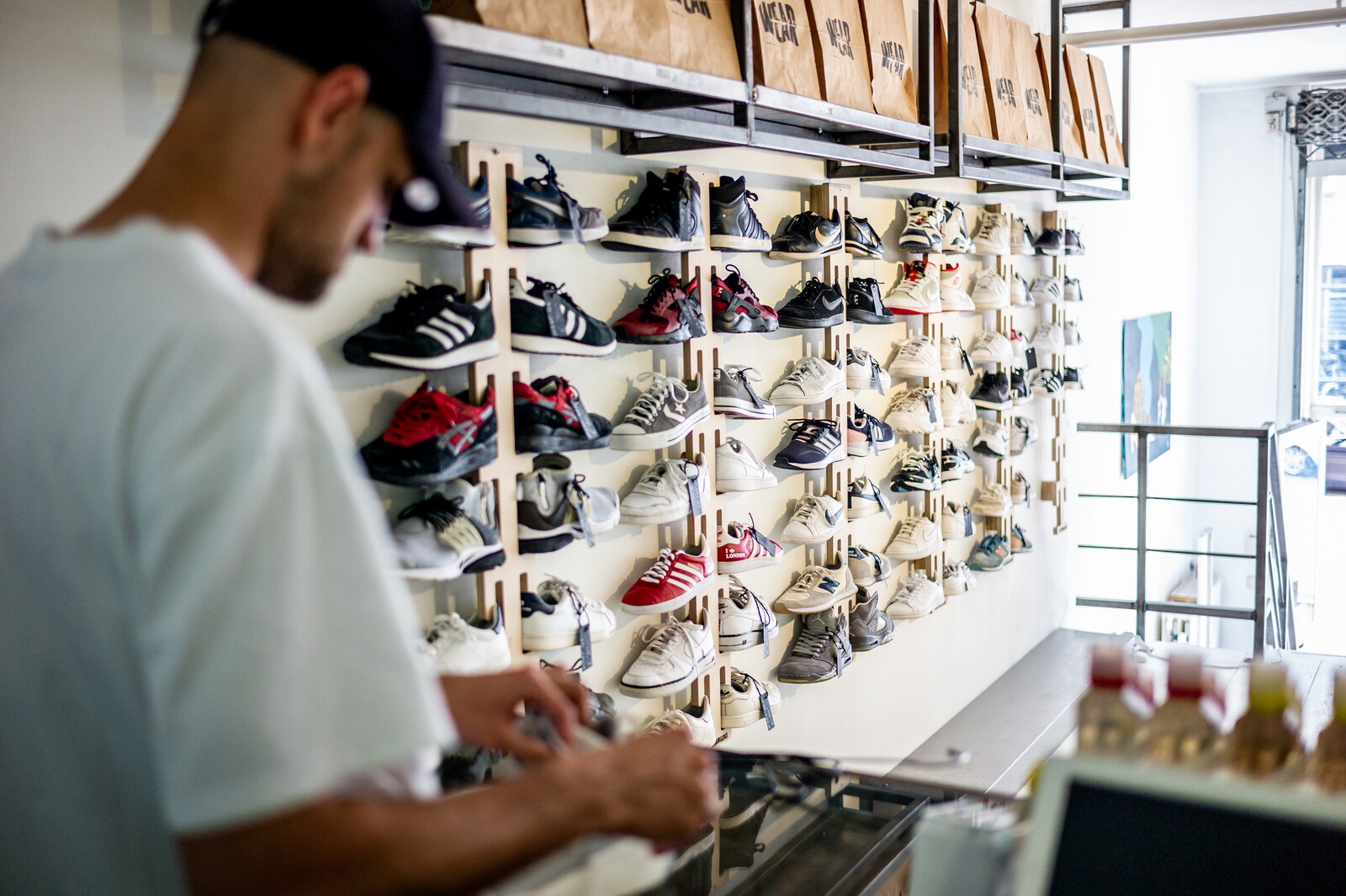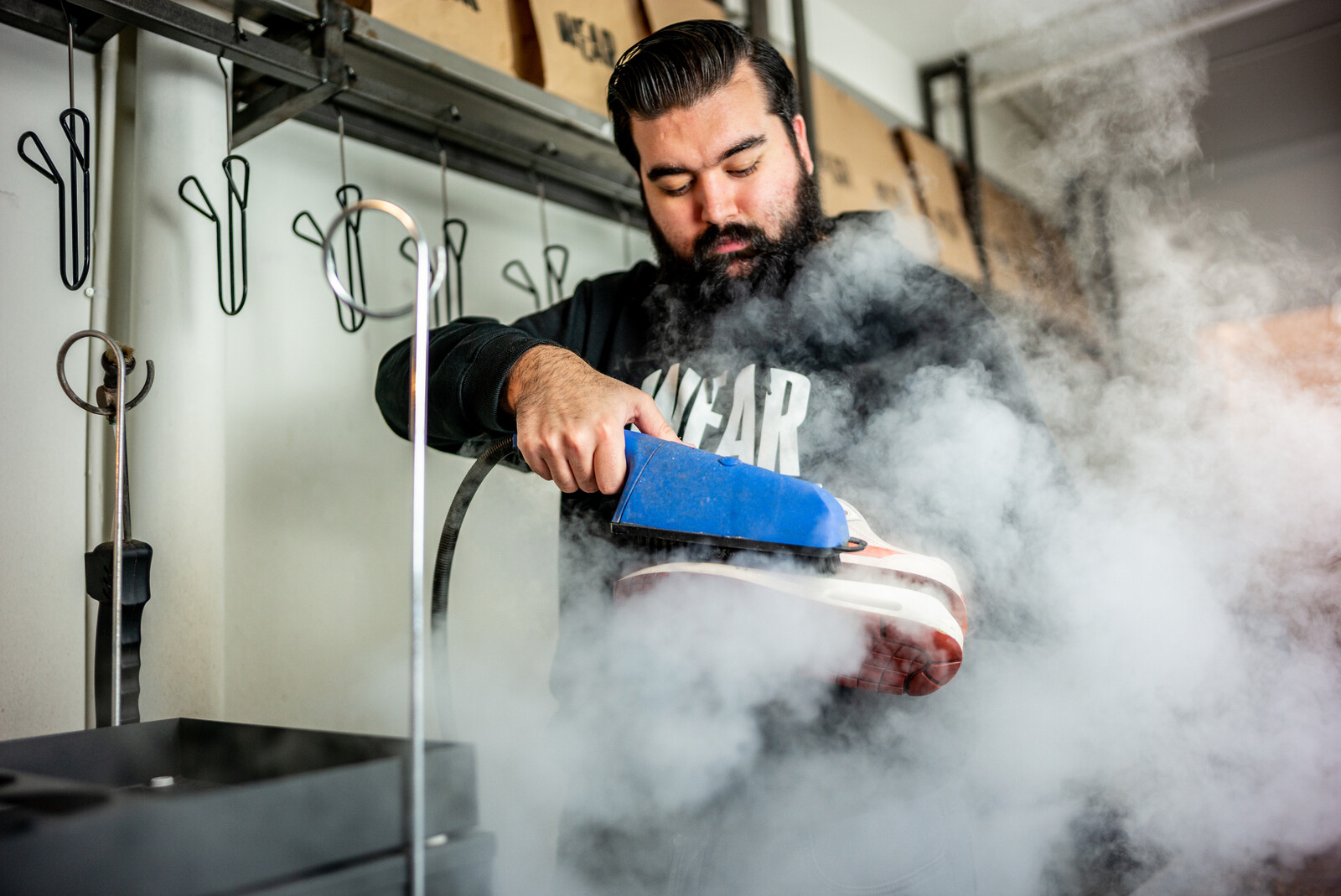 Inclusive
Not only do they work hard on their mission to contribute to a sustainable production chain, they also work hard for an inclusive labour market. This means that people who may experience more difficulty finding a job, will find a place here. They also call it 'untapped labour potential'.
Services
So for refurbished sneakers it is clear that you have to go to WEAR. But there's more. Because not only do you buy sneakers here, you can of course also keep your own trusted pair and breathe new life into those.
With their cleaning service, your shoes get all the TLC they deserve. Steam cleaning for the upper, midsole, outsole and laces, protection spray and stain treatment. But also repairs and specific requests, such as whitening the soles or dyeing the leather.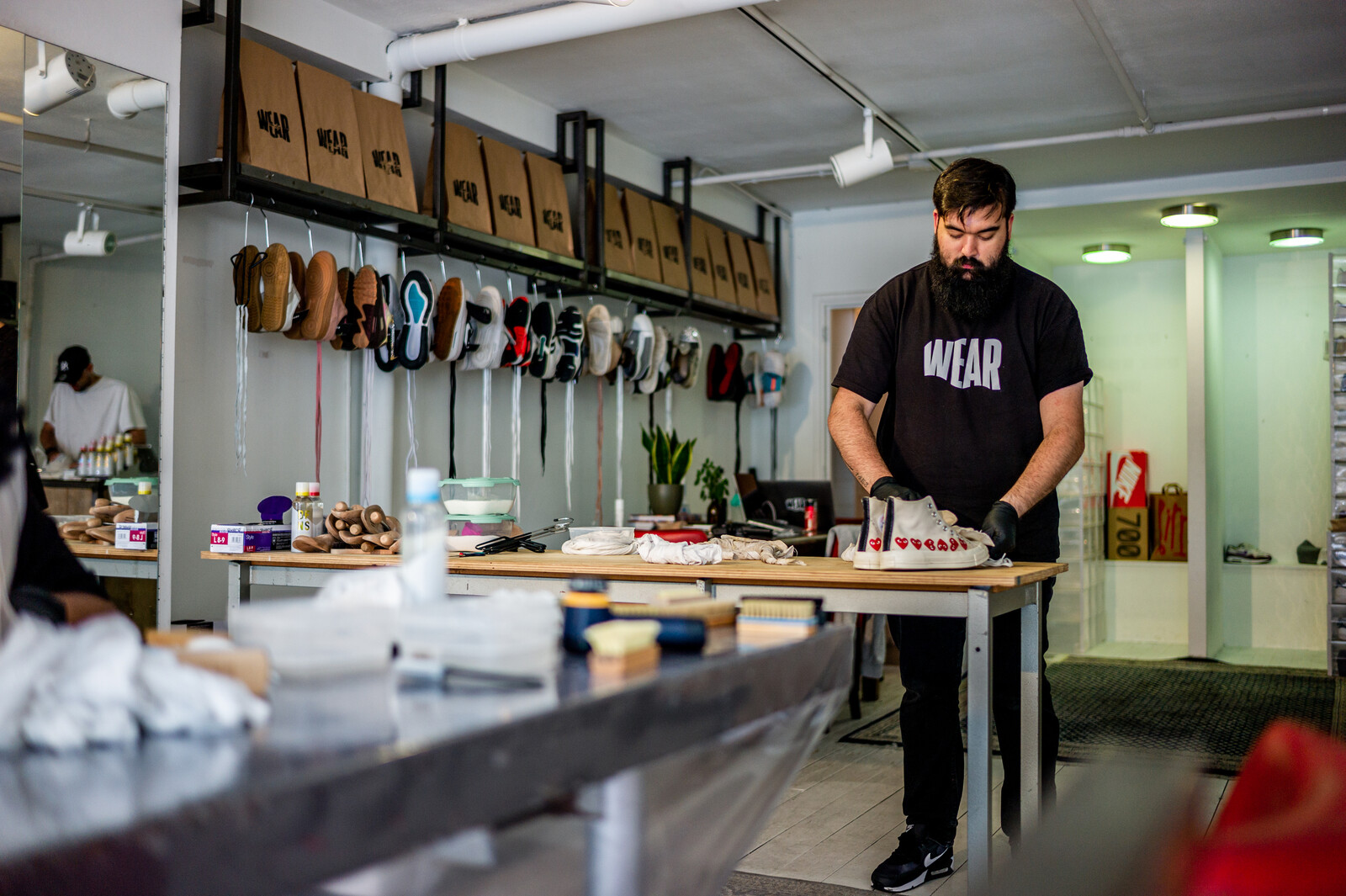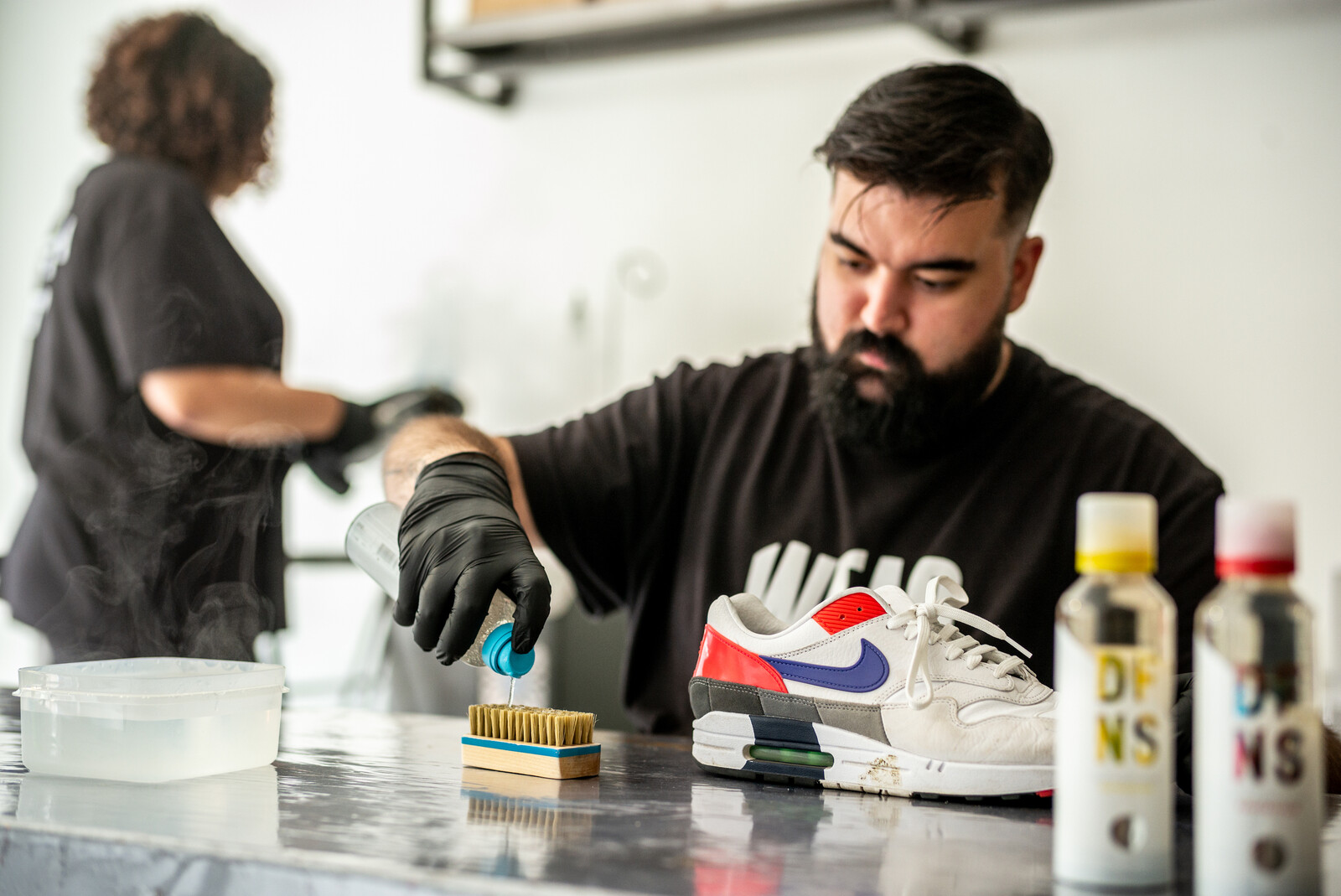 New spot
A spot in the Koopgoot is of course a dream, because nowhere else will you find a more central location for your store. "Quite a few people ask if we are happy with this location. From a commercial point of view, we are very happy with it, with all the shoppers passing by. At the same time, it also offers a stage in the middle of the bigger, perhaps less conscious chains, so we can show them our way." says owner Pim Roggeveen.
The location is therefore a strategic move. Setting up a store that thinks so differently about retail between the major chains is both exciting and refreshing.
"This is the future of retail and we can show it to both consumers and large companies. People who might not normally visit us, might do so sooner. We can tell those people our story and hopefully they will not only leave our store with a nice product, but also with something to think about."
Are you visiting them soon?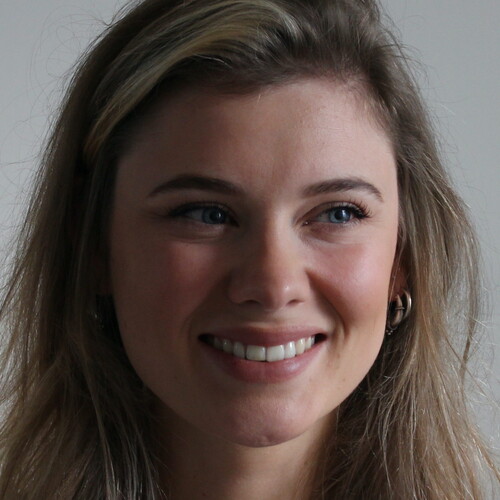 Written by Mathilde Simon
June 1, 2022
Frontrunner