In the heart of the city
9 Hotspots in Central District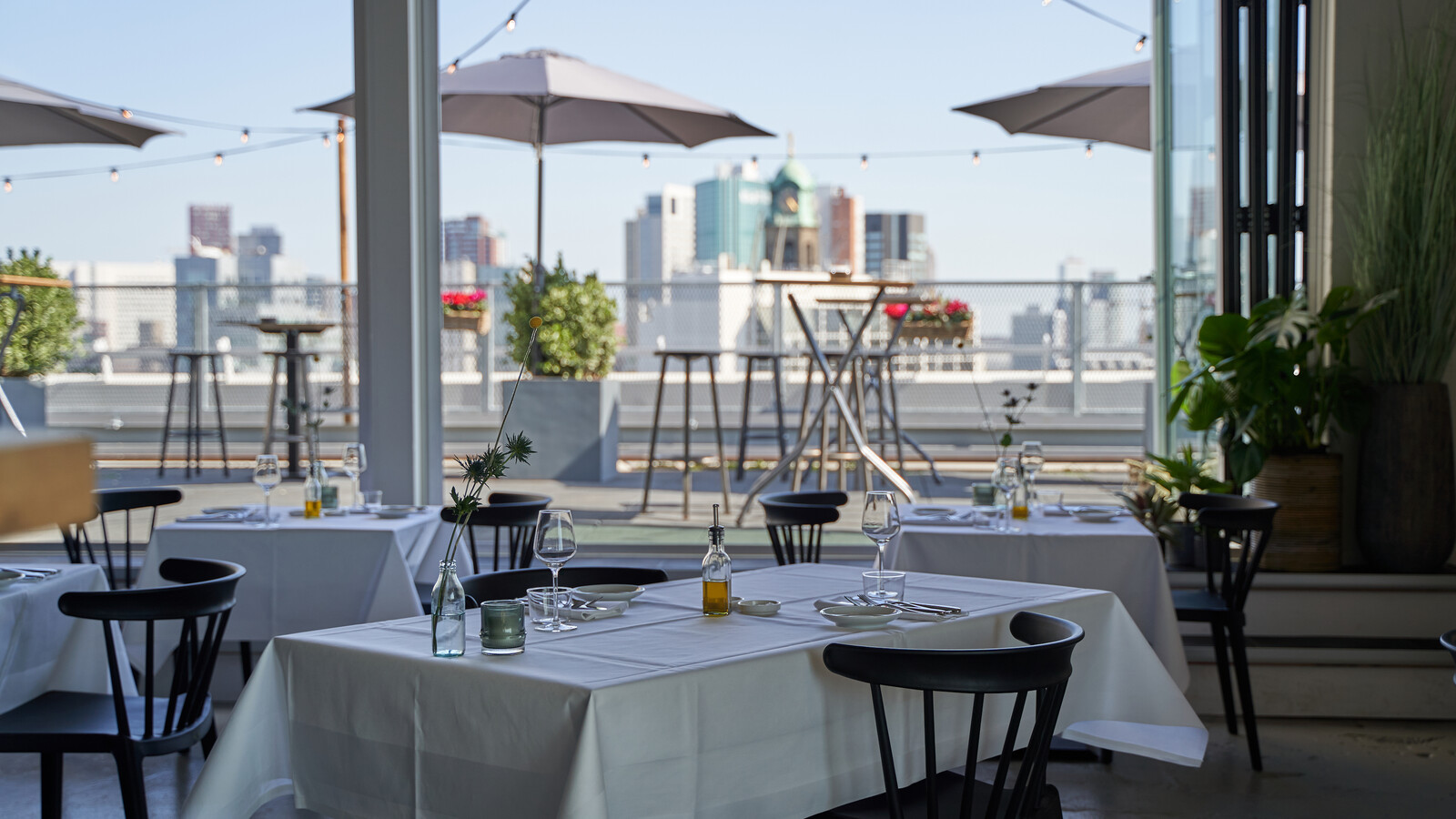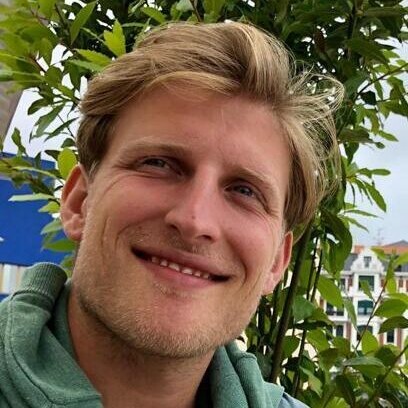 Written by Rob Ittmann
October 6, 2021
Frontrunner
This city is sizzling with all kinds of hotspots. In the Central District, too, there are loads of colourful, delicious and fun places to go. For this article we've lined up six unique places that are well worth a visit, each with its own story and style.
Rooftop Fontein
Fontein opened its Rooftop restaurant on the roof of Hofplein19 last year, where you can enjoy fine dining with a relaxed vibe and a panoramic view of Rotterdam. The restaurant, decorated in brown and green tones, has a lovely warm atmosphere and offers a perfect escape from the busy city. Especially with the wonderful view over Rotterdam from ten floors high!
Take it easy into the evening with some bubbles or a signature G&T, then choose from a menu of meat, fish and vegetarian options. There is something for everyone.
Check out more restaurants with a beautiful view in our city.
'The restaurant has a lovely warm atmosphere and offers a perfect escape from the busy city. Especially with the wonderful view over Rotterdam from ten floors high!'
LUCIE with the six punches
Rotterdam Central District's own Boutique Boxing Gym isn't out for a fight, but it's about having fun while getting fit! Founders Bas and Errol met in the Marine Corps and are past masters at discipline and endurance. They set up Boutique Boxing Gym out of a shared ambition to help members push their limits, with a team trained to help everyone get stronger, fitter and more energetic. They loved the idea of Boutique Boxing, a NYC trend that combines sport with music and visual elements.
LUCIE also has a fab lounge where you can hang out, enjoy a healthy shake and catch your breath after some High Intensity Interval Training. This year, the gym created an outdoor location to keep up with the workouts. So, it's time to strap on those boxing gloves and get fit with some LUCIE with the six punches-style fun.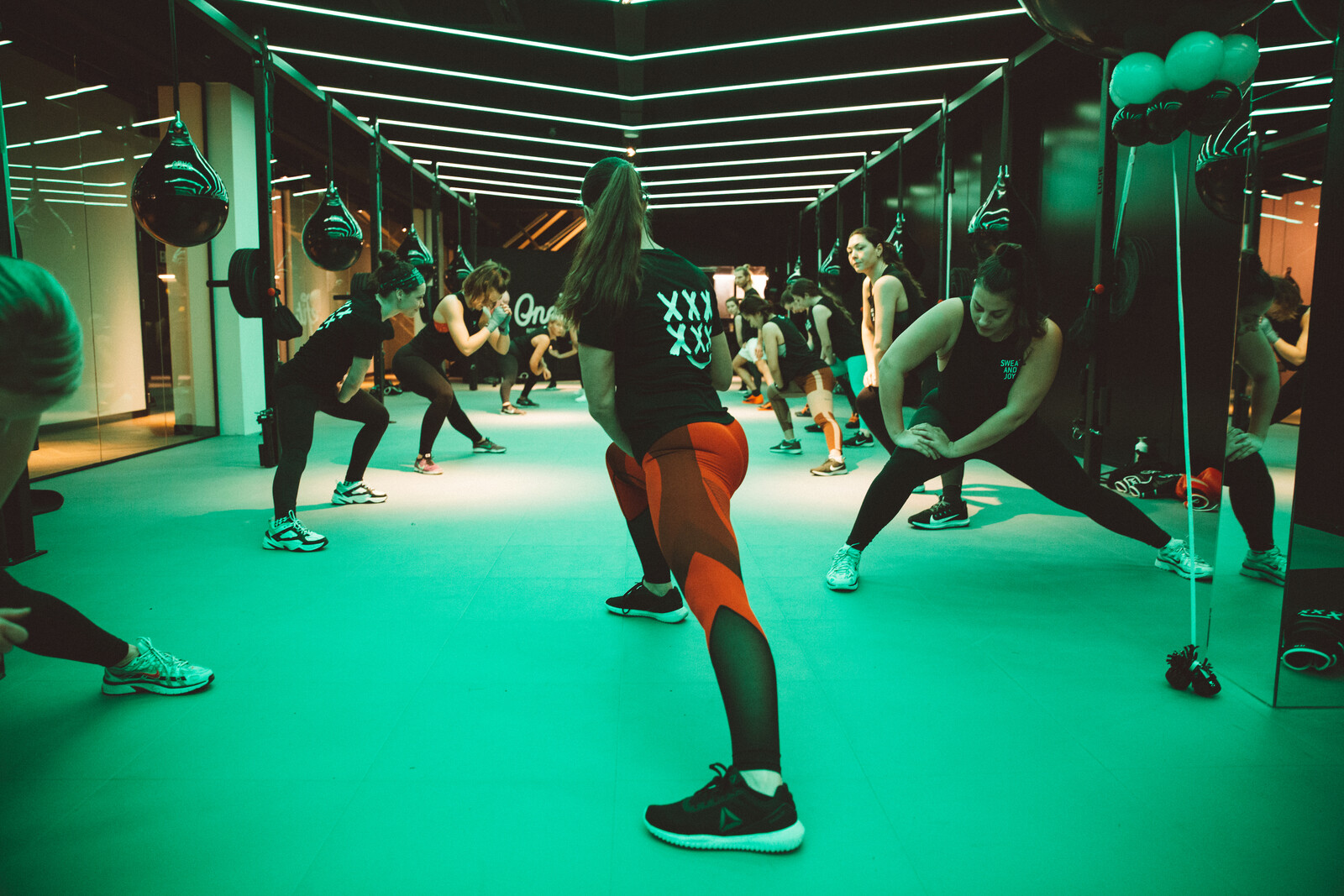 Lebkov & Sons
Wafting from the right-hand corner of the Groothandelsgebouw outside the station, the scents of fresh sandwiches and coffee are all but impossible to resist. Lebkov & Sons café opens extra early so there's no wait to get your caffeine fix. All sandwiches, salads, juices, soups and sweets are prepared fresh on-site.
Complete your order with a coffee brewed from Arabica beans roasted fresh each week. And that's not all: for the full experience, enjoy your delicious fresh products while listening to Lebkov Radio in one of the café spaces designed by Studio Akkerhuis architects, the ideal spot to chat, study or read a book. And if you can't make it to them, don't worry. Lebkov also delivers all its fresh sandwiches, salads and juices to offices and can also do catering for your whole company.
Discover other great coffee spots in Rotterdam!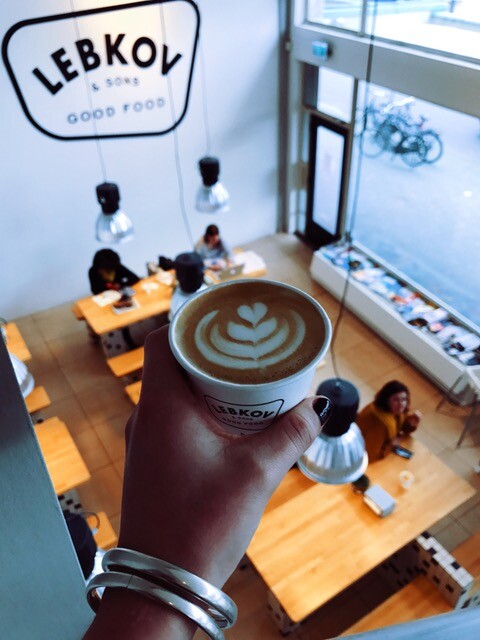 Altijd in de Buurt
In the Groothandelsgebouw are several eateries. One is Altijd in de Buurt, a lunch café that's also great for a leisurely brunch. The beautiful interior is big, bright and green. And there are spaces to suit everyone, from wooden huts to work in to a spacious, sun-drenched terrace to cosy corners to chat between the plants.
There's also a mouth-watering menu inspired by American classics like the Philly cheesesteak, chicken, waffles and pancakes – all served up with a Dutch twist. It's the perfect place to try something new!
'There is also a mouth-watering menu, inspired by American classics with a Dutch twist!'
Jack Bean
Looking for a lunch option that's ethical and eco-friendly? Then check out Jack Bean across from the central railway station on Kruisplein. The streamlined glass restaurant is right in tune with this modern part of Rotterdam. And it's committed to a healthy future for patrons and the planet.
The menu is 100% plant-based and features juicy burgers, tasty wraps and healthy bowls, all prepared with products from Holland and with options to please every palate. Plus, it's affordable and easy to take home or get delivered. They also do catering for meetings, conferences and even large events. No order is too big for Jack Bean, so don't wait and come get your Ultimate Kimchi Special!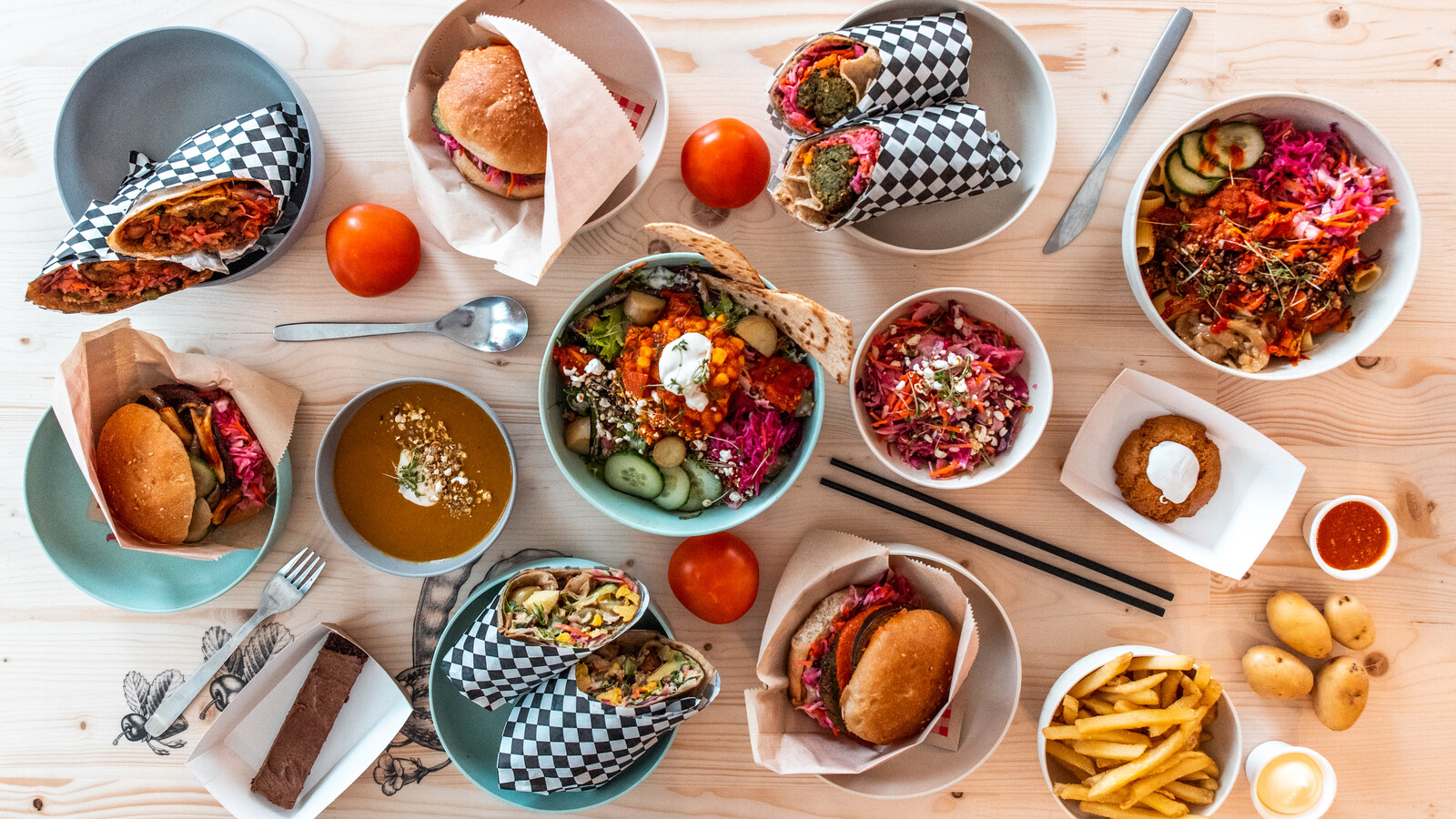 Roodkapje
Located on Delftseplein in the heart of the city since 2000, Roodkapje (Dutch for 'Little Red Riding Hood') is a friendly home away from home where art, music and food converge. The small creative team have worked long and hard to develop this multifunctional cultural platform into a place where up-and-coming young musicians, artists and programme makers can meet and cheer each other on.
It's also a fun stop during a day on the town, where you can always catch an interesting exhibition. And their cultural supermarket which opened last year is sure to appeal to your creative side, sending you on your way with a basket packed with artistic goodies. To complete your visit, tuck into an all-veg version of Rotterdam's favourite fast food – the kapsalon – by Burgertrut.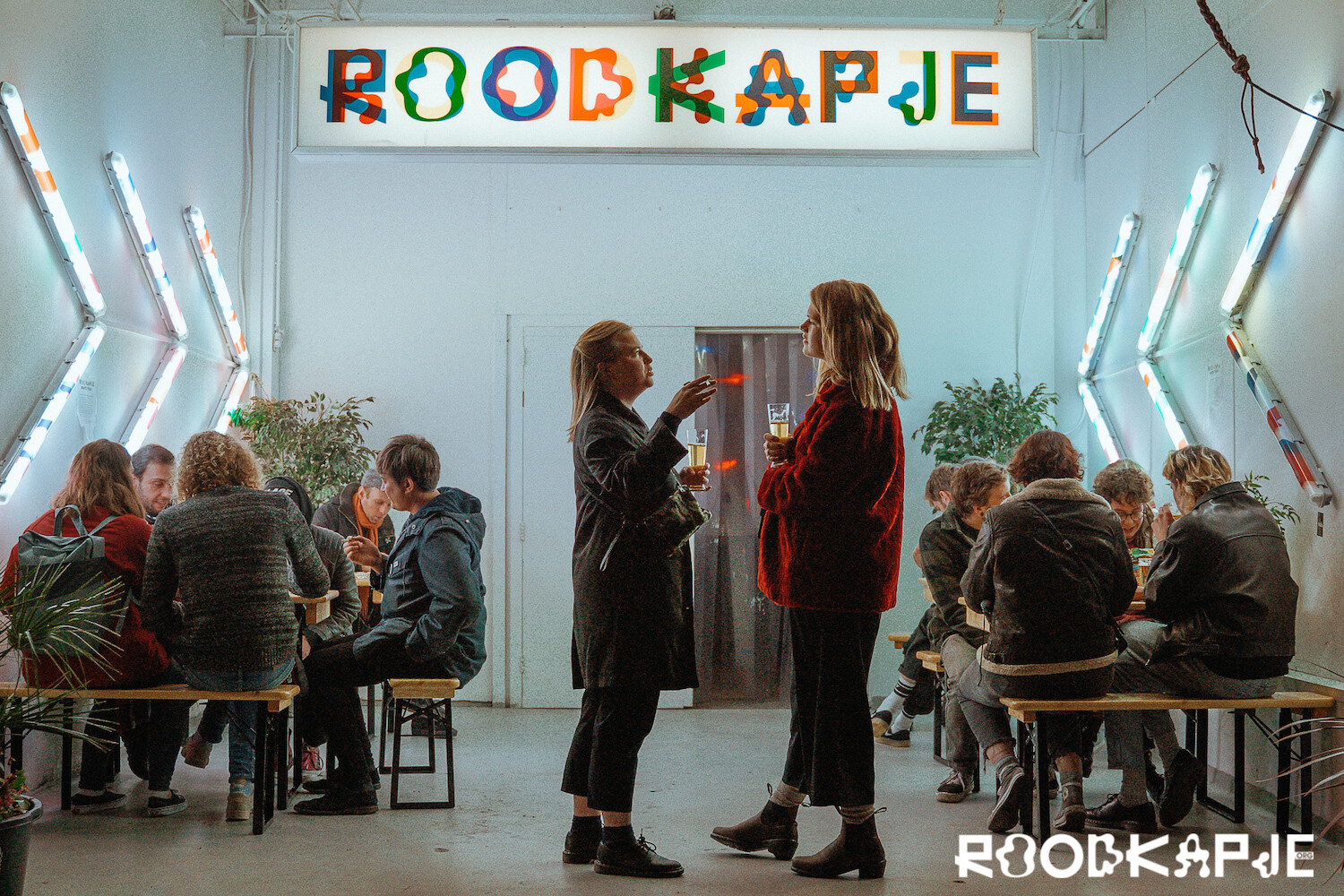 VINN Rotterdam
At the base of the Groot Handelsgebouw off Weena is VINN Rotterdam, a breakfast, lunch and beverage bar with a stylish interior and friendly, laid-back vibe where all are welcome. It's the perfect spot to rest and refuel at any hour while taking in the urban ebb and flow.
VINN serves food and drinks, and features a weekly menu including a range of fresh soups. Feel like a glass of wine with lunch? Let VINN advise you on the ideal pairing.
VINN also brings the good times to you, in the form of its legendary Drag Dinner shows. No time to get out? No problem! Have lunch and beverages brought to you – straight to your desk at no extra charge if you work in the Groot Handelsgebouw.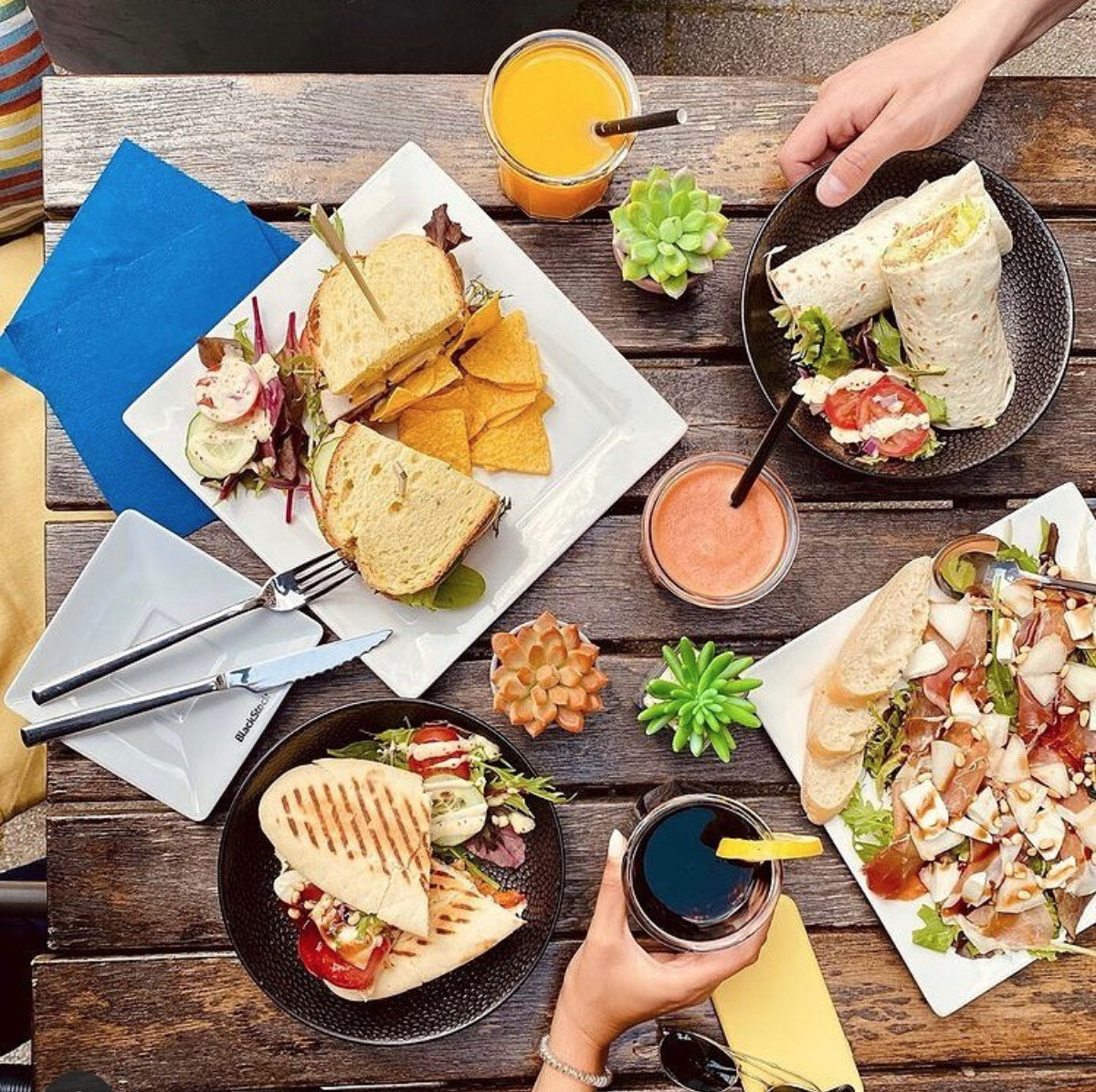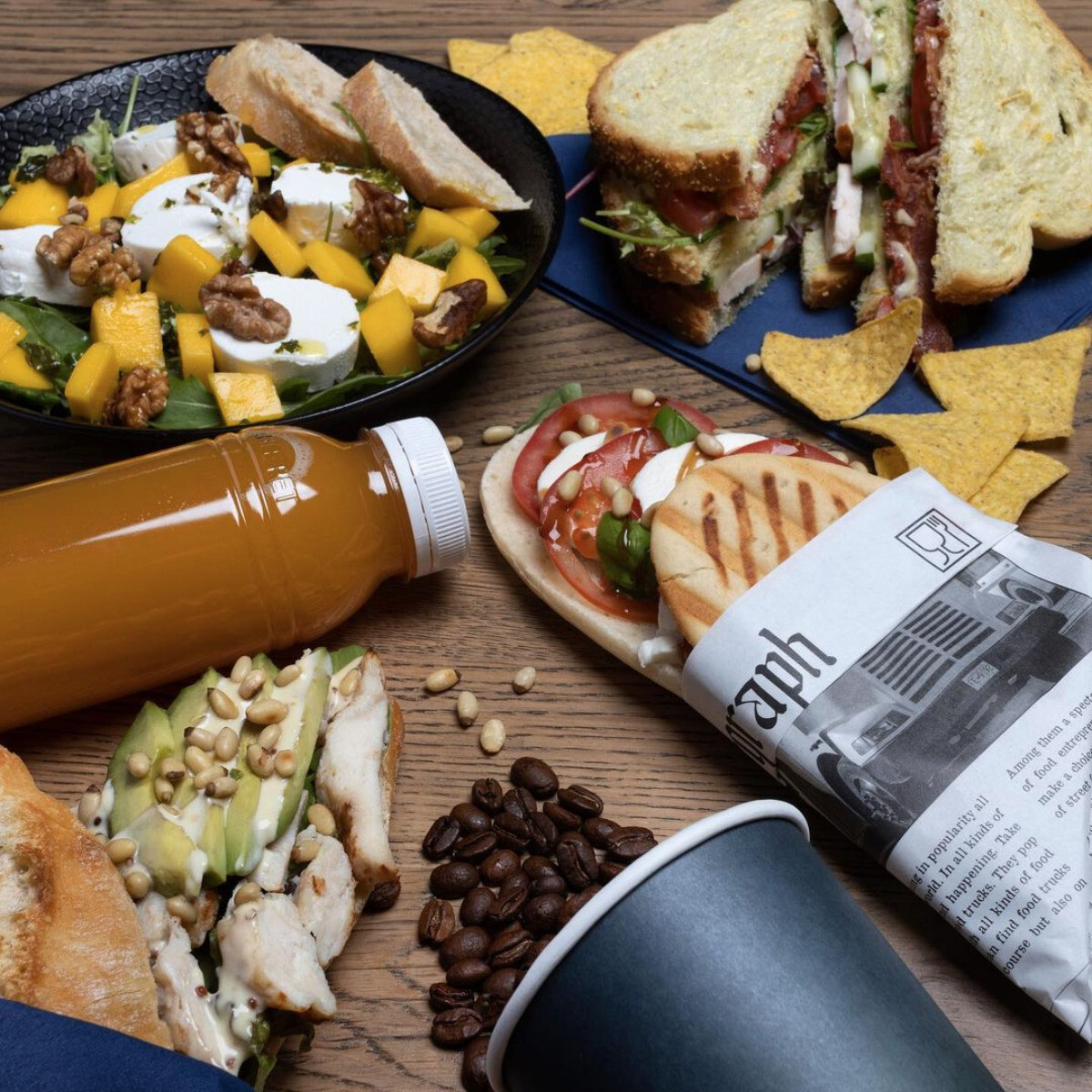 The Gallery Kitchen
Right across from Rotterdam's central station and just inside the Central Plaza shopping centre is where you'll find The Gallery Kitchen. The mood is hip and homey and you can easily sit for hours watching all the people streaming to and from the station.
The menu features plenty of dishes created and prepared right there in Sylvia's kitchen, and the aromas of her home-made specialities lure you in from Central Plaza. If you're on the go, pop in for a takeaway coffee and fresh croissant.
The staff are super friendly and always happy to go the extra mile. Open every day of the week, with a wide range of menu options to choose from.
Pinkman Records
Are you passionate about music? And does vintage vinyl make your blood sing? Then you'll definitely want to visit Pinkman Records in the Schieblock. This shop opened in April 2018 as a physical extension of Rotterdam's home-grown Pinkman record label, owned and operated by Marsman since 2013.
What started with the release of two albums on vinyl by musician-friends led to worldwide fame and the Charlois sub-label and Broken Dreams white label series. With a selection of music and merchandise produced by loads of different artists, no visit to Rotterdam Central District is complete without a stop at Pinkman Records.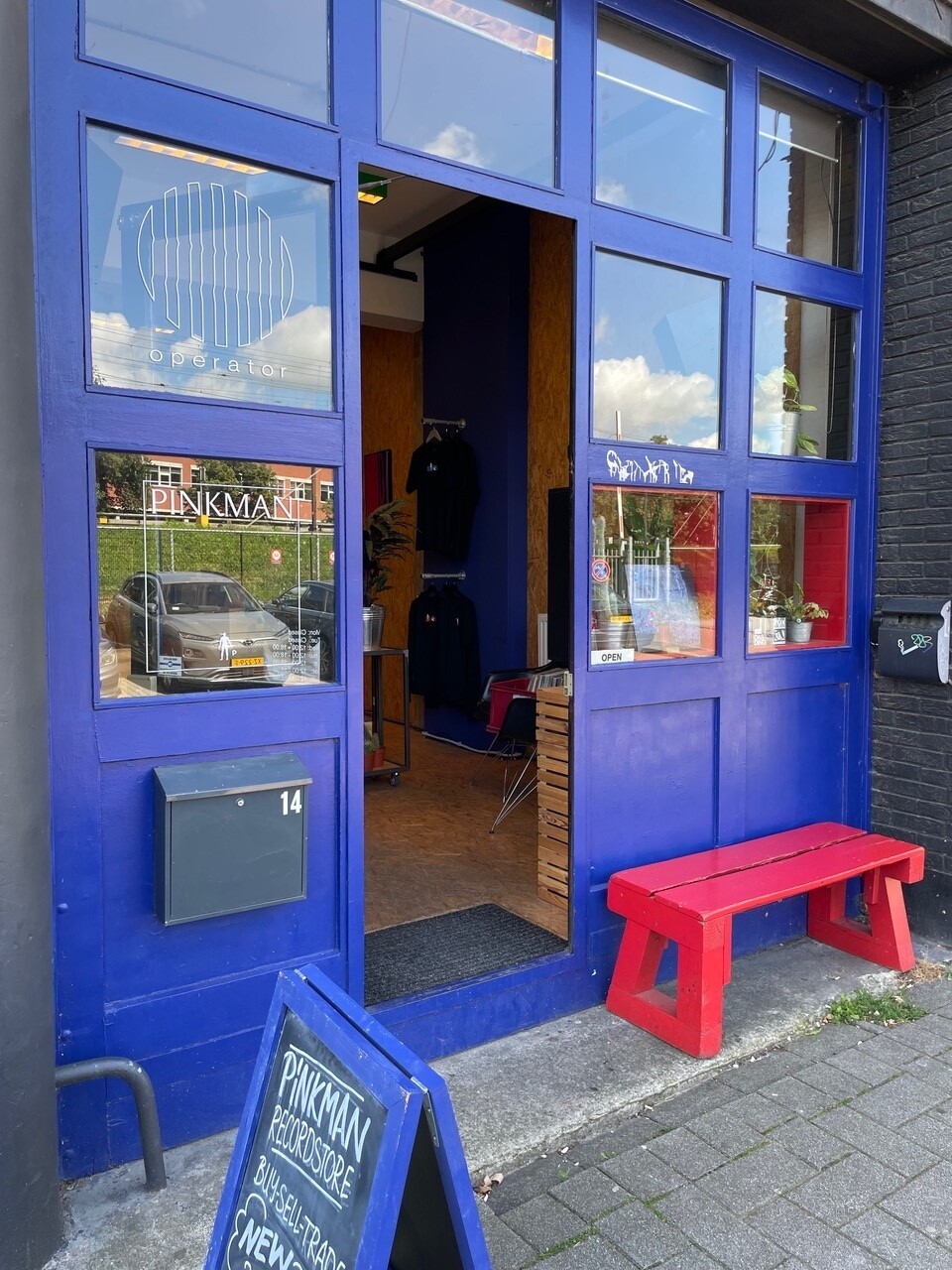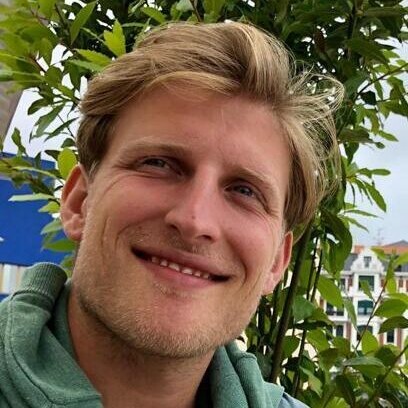 Written by Rob Ittmann
October 6, 2021
Frontrunner