Come and build
Come build sand sculptures in RC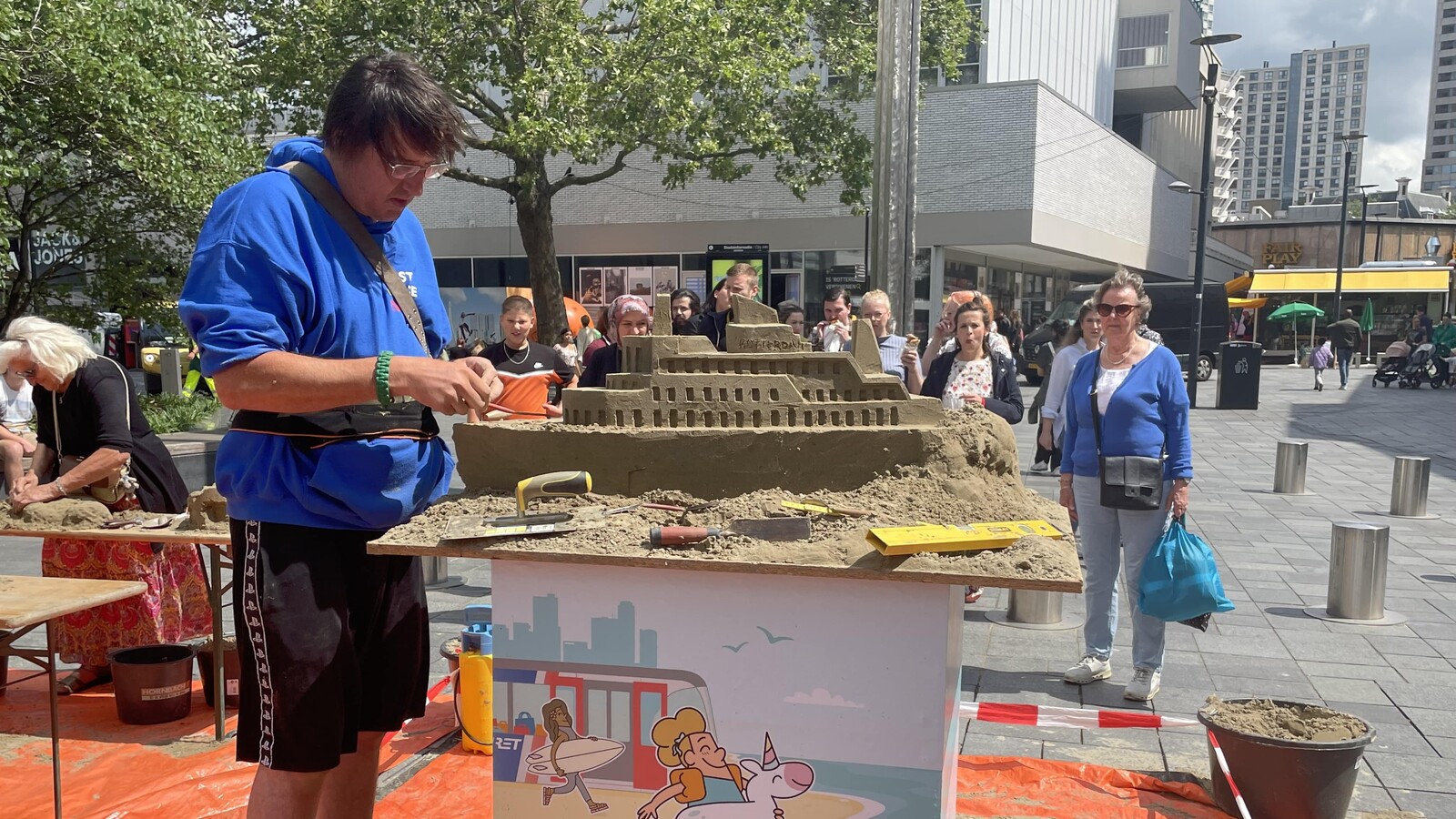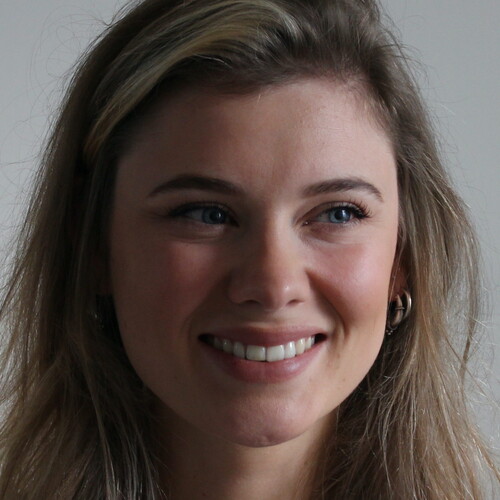 Written by Mathilde Simon
July 21, 2023
Frontrunner
Have you spotted the sand sculptures in the centre of Rotterdam yet? To celebrate that a metro line goes directly to the Hoek van Holland beach, no less than eight cool creations have been made in the form of iconic buildings in Rotterdam.
A fun way to see the sculptures is by following the special route. But even more fun is of course making your own sand sculpture!
Build along
On Saturday 22 July, Wednesday 26 July and Saturday 5 August, we offer children the opportunity to create their own work of art. Between 10 AM and 3 PM we roll up our sleeves and let the young artists-to-be do their thing. If the weather does not permit, a new date will of course be set.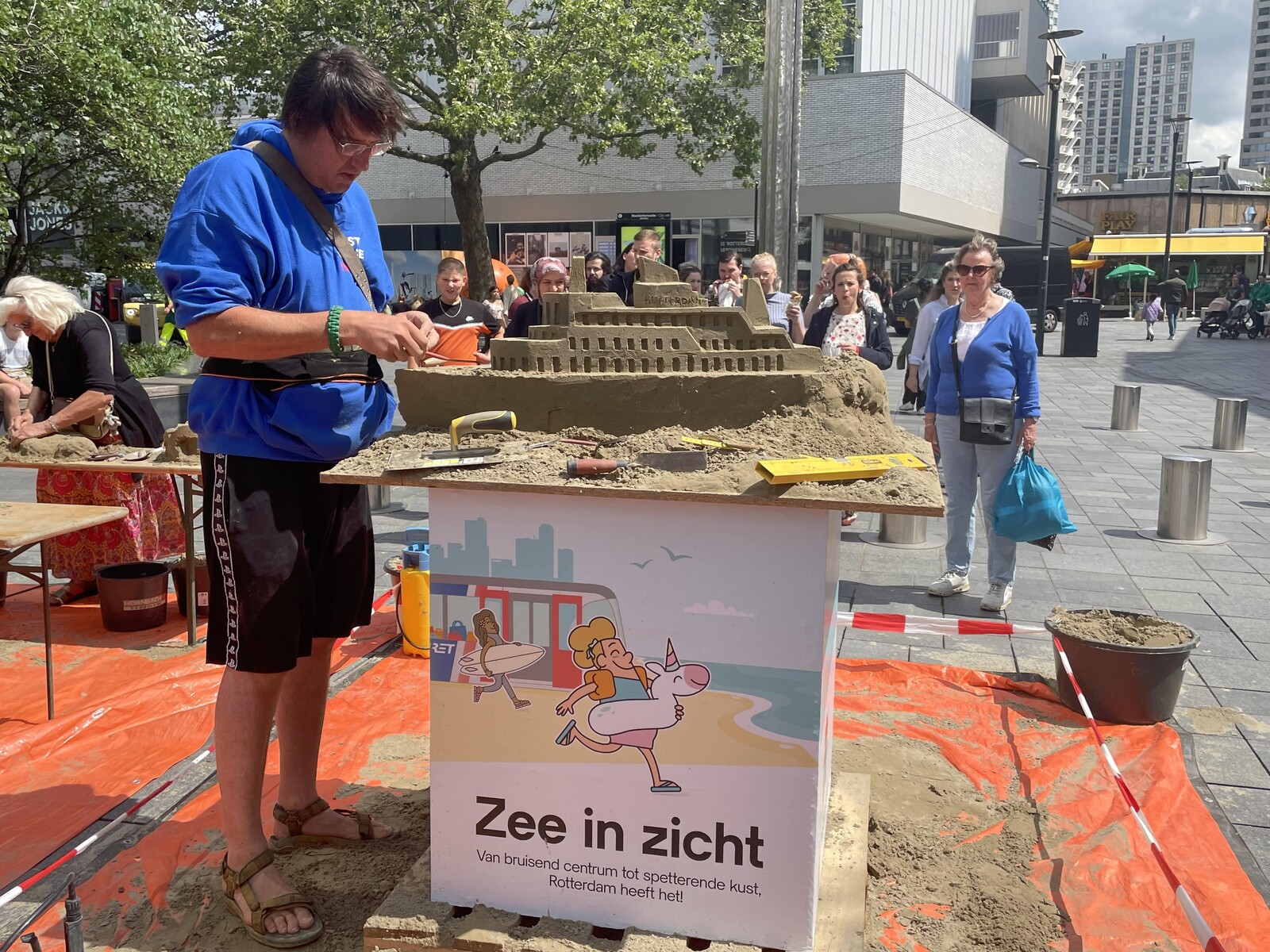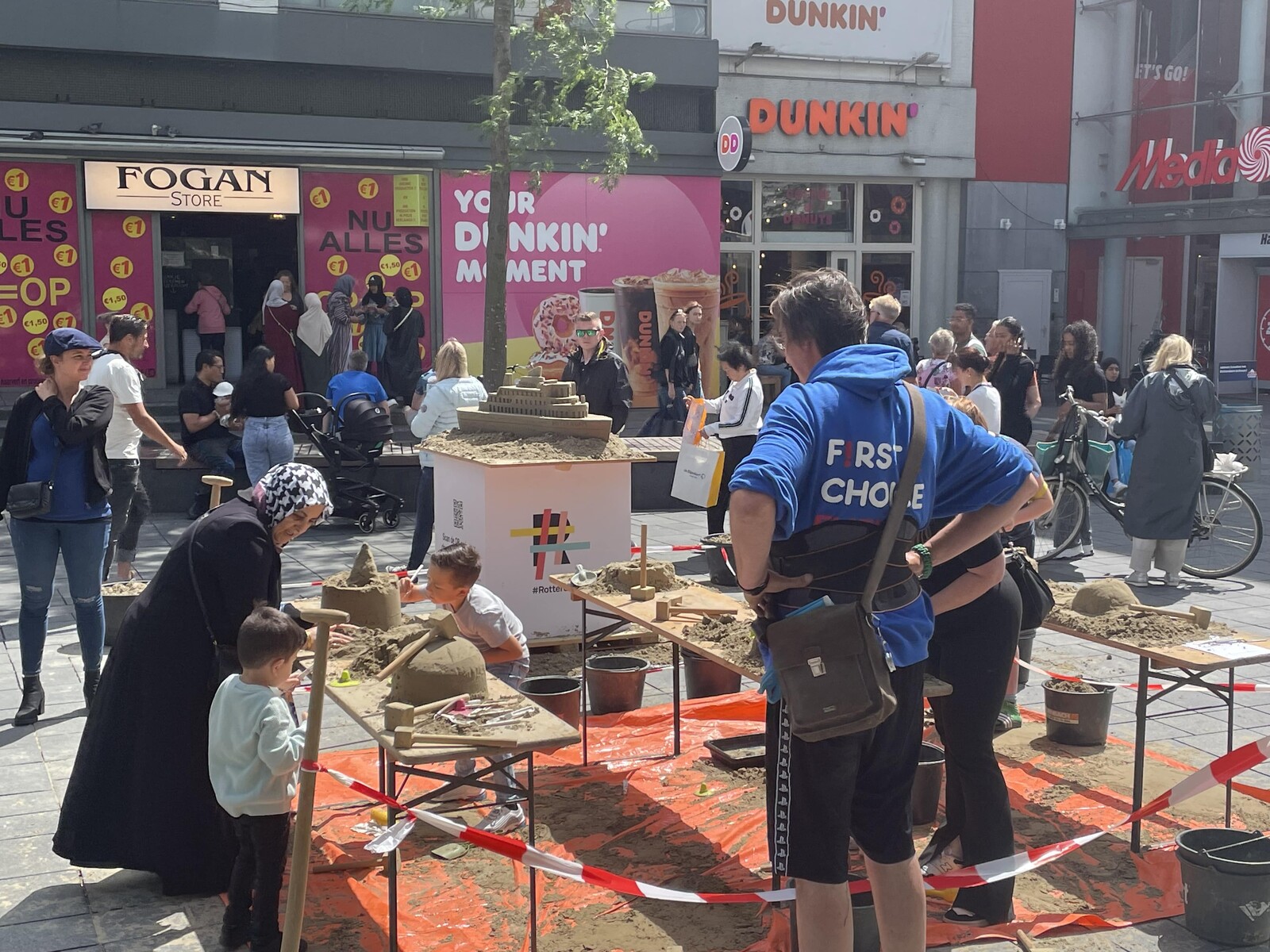 Curious about the location of the sculptures and the workshops? View it via the map in the button below!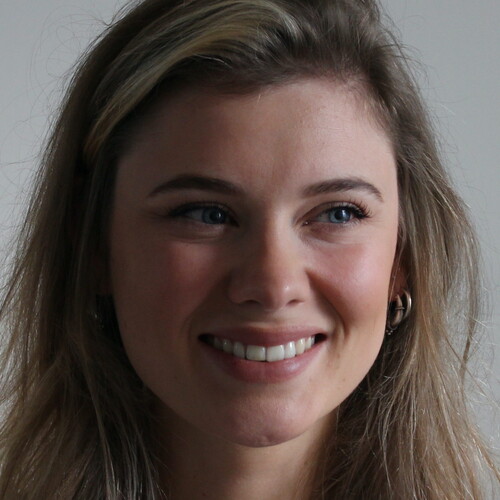 Written by Mathilde Simon
July 21, 2023
Frontrunner