Furry friends
Where to walk your dog in Rotterdam Centre?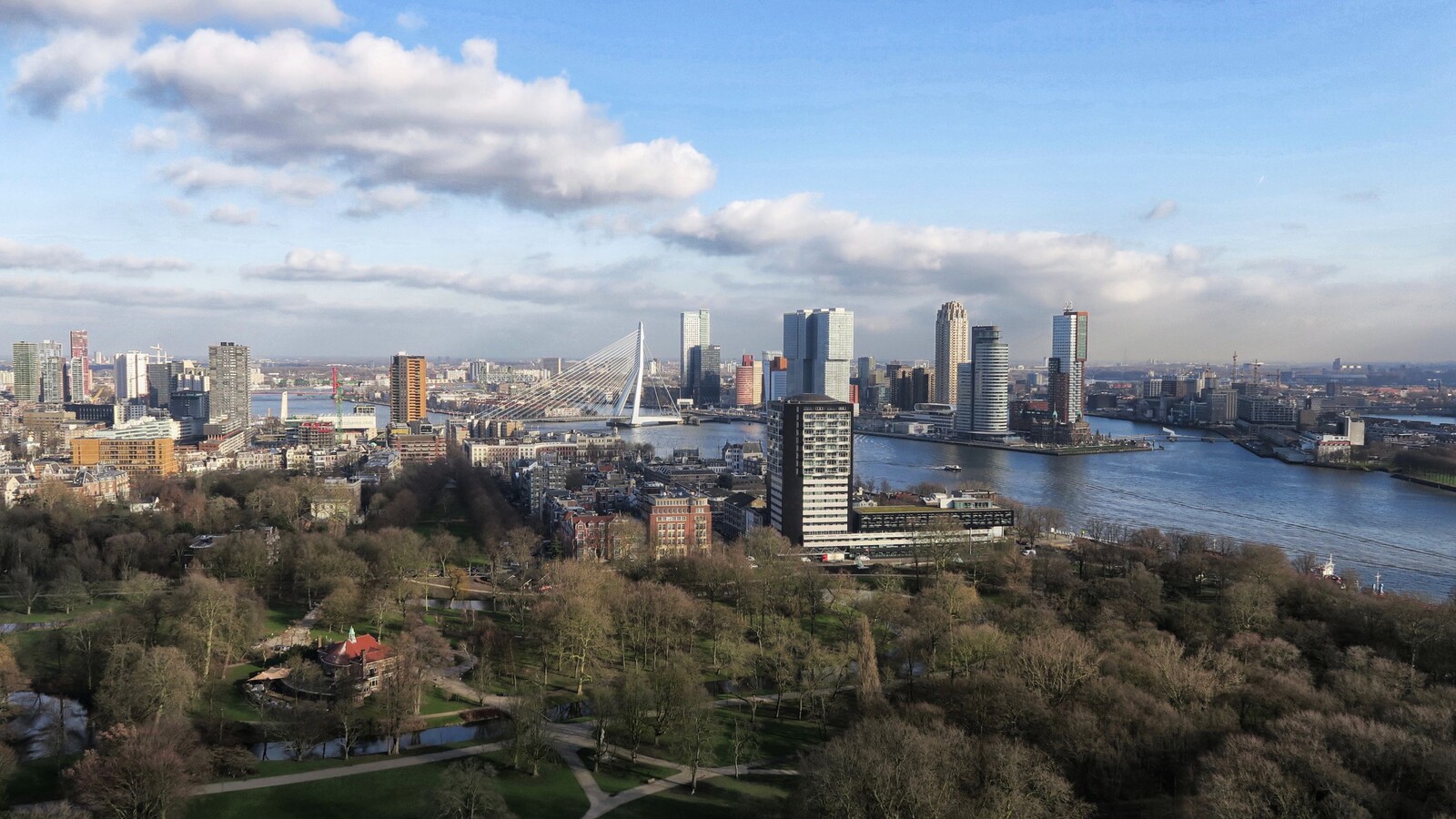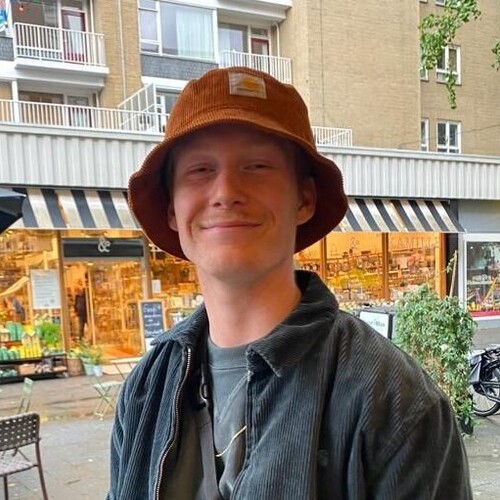 Written by Sil Lamens
September 23, 2022
Frontrunner
Walking your dog in Rotterdam Centre can be a challenge, with all the skyscrapers and busy streets. But of course we want to give our four-legged friends some grass, trees and off-leash zones.

To make it more fun for you as owner as well as the dog, there are a number of off-leash and walking zones in the city. We have listed them for you.

Walk your dog at the Lijnbaan
If you go to the Lijnbaan, for shopping or something to eat, you can simply take your dog with you. Near the Lijnbaan on the Jan Evertsenplaats you can let your dog do his thing. You do have to keep your friend on a leash, just like in almost all places in Rotterdam.

Sniff around at park Pompenburg
For people who live near the Luchtsingel, Pompenburg is a nice place to walk the dog. Don't forget the leash obligation. After that, take a stroll across the Luchtsingel and explore Rotterdam from the air with your dog!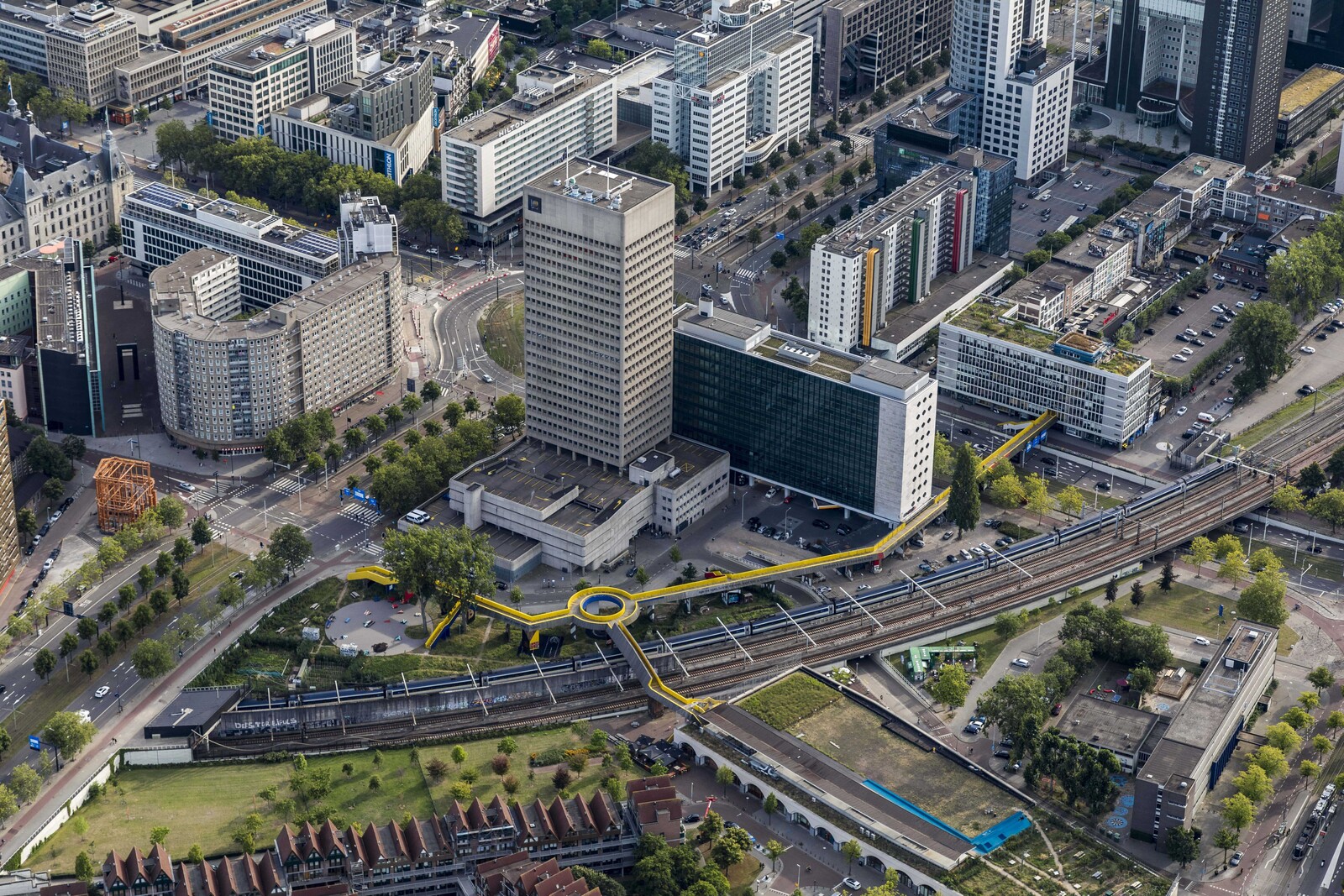 Running loose in North
Just above the centre of Rotterdam, about a 10-minute walk away, there is an off-leash area for dogs. The dog park next to Stroveer street offers you and your dog a moment to socialize.
Is your furry friend one playing? Then you can walk to the Hofbogen for a nice cup of coffee at one of the cozy restaurants.
Dog heaven Het Park
The ultimate dog paradise in Rotterdam Centre has to be Het Park. In Het Park, right next to the Euromast and the Veerhaven, your dog can walk without leash. In an area of over 28 hectares full of beautiful nature, you can enjoy the sun and the fresh air. Don't forget to clean up what your dog leaves behind.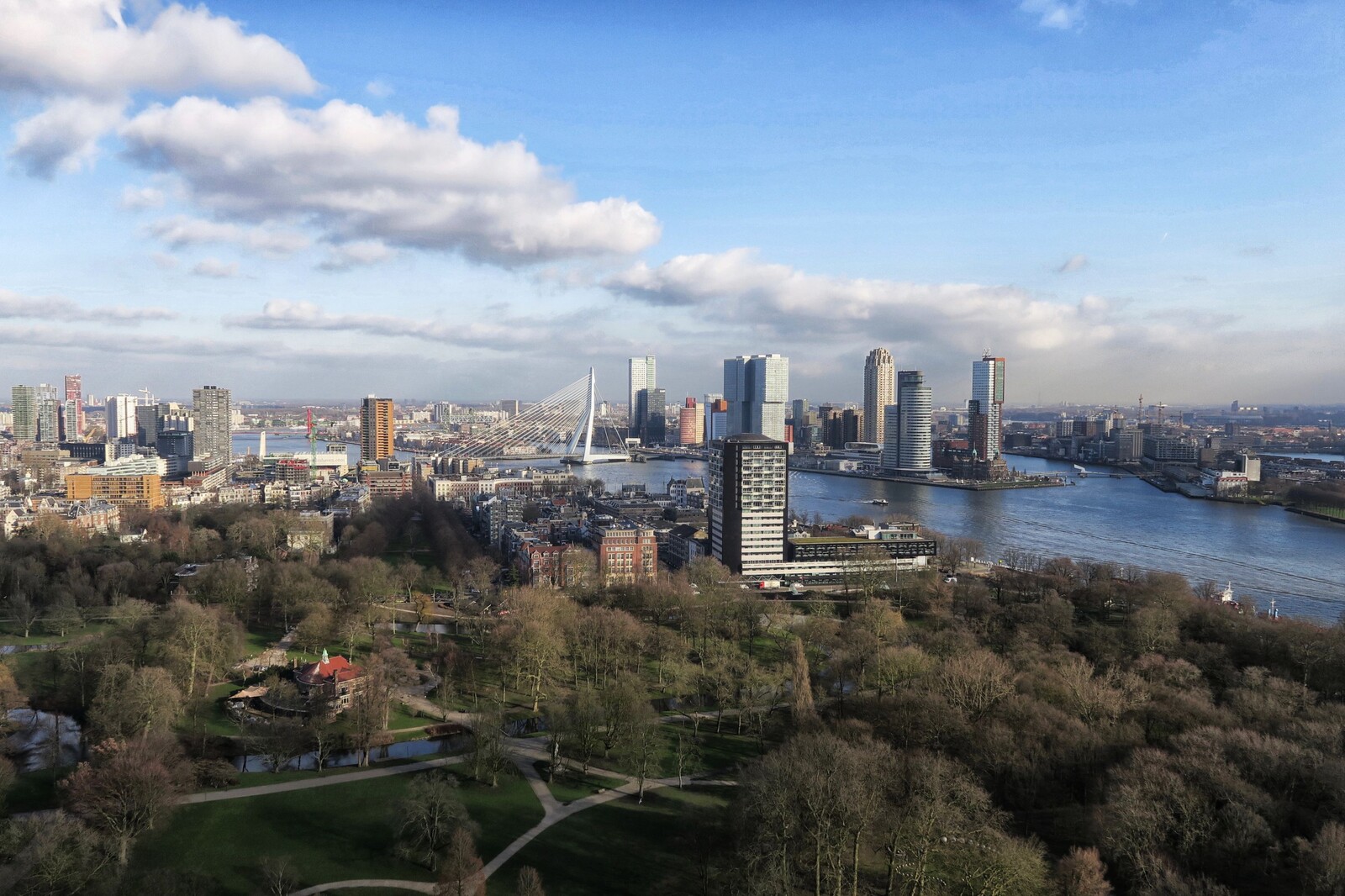 Playing around at the Bello playground
It is just outside Rotterdam Centre, but a very nice place that your four-legged friend deserves. At Bello dog playground, your dog will have the opportunity to play freely with all kinds of other Rotterdam dogs.
At Bello on the Gordelweg, you and your dog can drop by on Wednesdays, Saturdays and Sundays. Is your dog small or shy? The first hour has been turned into a little dog hour.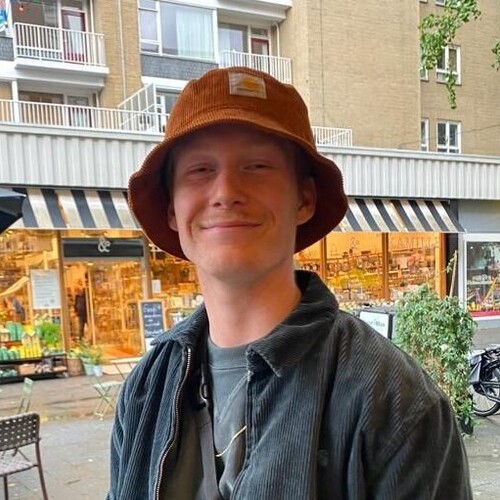 Written by Sil Lamens
September 23, 2022
Frontrunner