The Impact Days
Studio Voor Goed opens on the Lijnbaan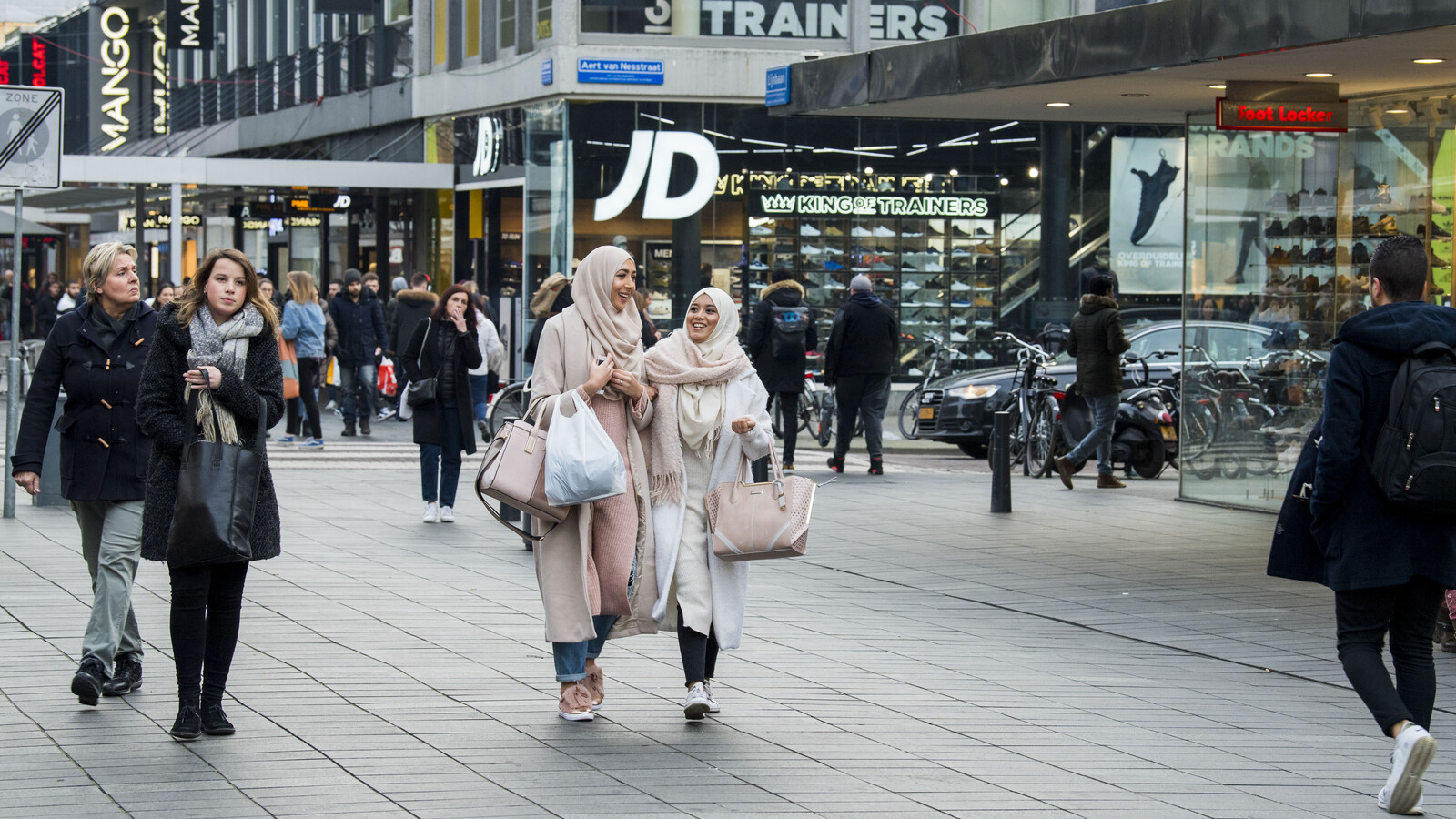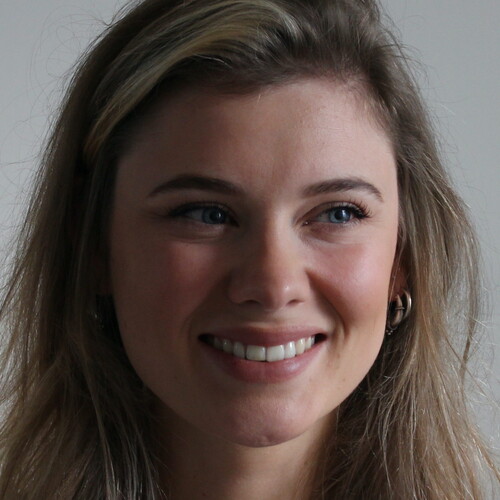 Written by Mathilde Simon
November 1, 2022
Frontrunner
In the heart of Rotterdam Centre, at Lijnbaan 117 to be precise, you will meet Rotterdam impact entrepreneurs this autumn. Together with Voor Goed, they are creating a studio where you can discover their products and services and where you can get acquainted with what impact entrepreneurship actually means.
The Rotterdam impact entrepreneurs make the difference. They do business from a social point of view and ensure that people's talents are used. In this way everyone can participate in society.
The products of the entrepreneurs, which can be seen in the studio, are not only sustainable, but also original and special. Think of cool denim jackets from I-F Denim made from recycled material or beautiful rugs from Fair Fabrics.
Visit Studio Voor Goed
The entrepreneurs are happy to tell you everything about their products and services in the months of November and December. This also includes fun weekly events, such as a clothing swap from The Swapshop or an introduction to the pottery of Rotterdam clay from Bakkie Trots. In this way you experience what impact entrepreneurship means. The pop-up studio is temporarily open from November 1 to December 24, 2022.

About Voor Goed and The Impact Days Rotterdam
Voor Goed is the driving force behind social entrepreneurship in Rotterdam. They are there for all entrepreneurs who contribute with social solutions to the complex issues that our city has to deal with. They provide services for social entrepreneurs and support SMEs and corporates.
In the annual campaign of The Impact Days they put special companies in the spotlight. This autumn they will do so in the form of this pop-up studio on the Lijnbaan.
Opening hours
Tuesday, Wednesday & Thursday: 10:00-18:00
Friday: 12:00-20:00
Saturday: 12:00-18:00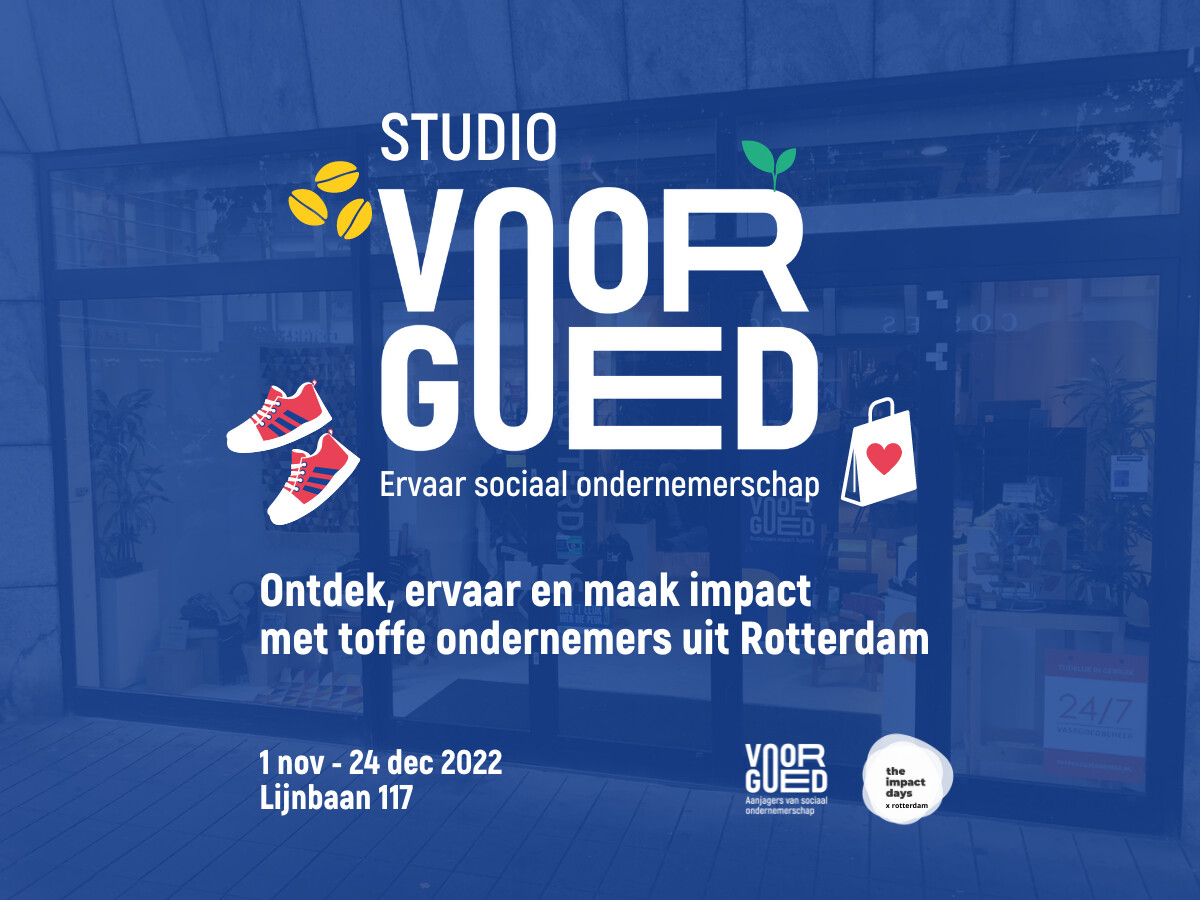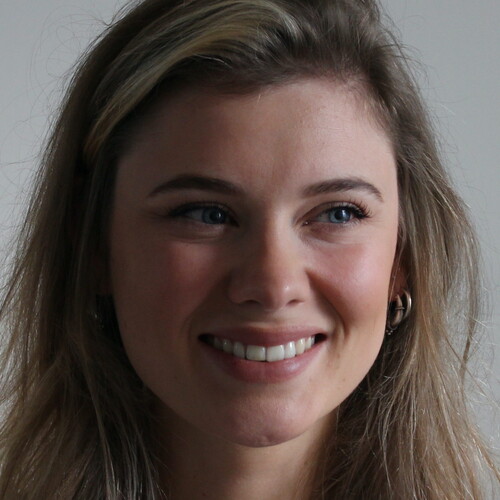 Written by Mathilde Simon
November 1, 2022
Frontrunner