Lockdown-proof
Visit your favourite Rotterdam museum online!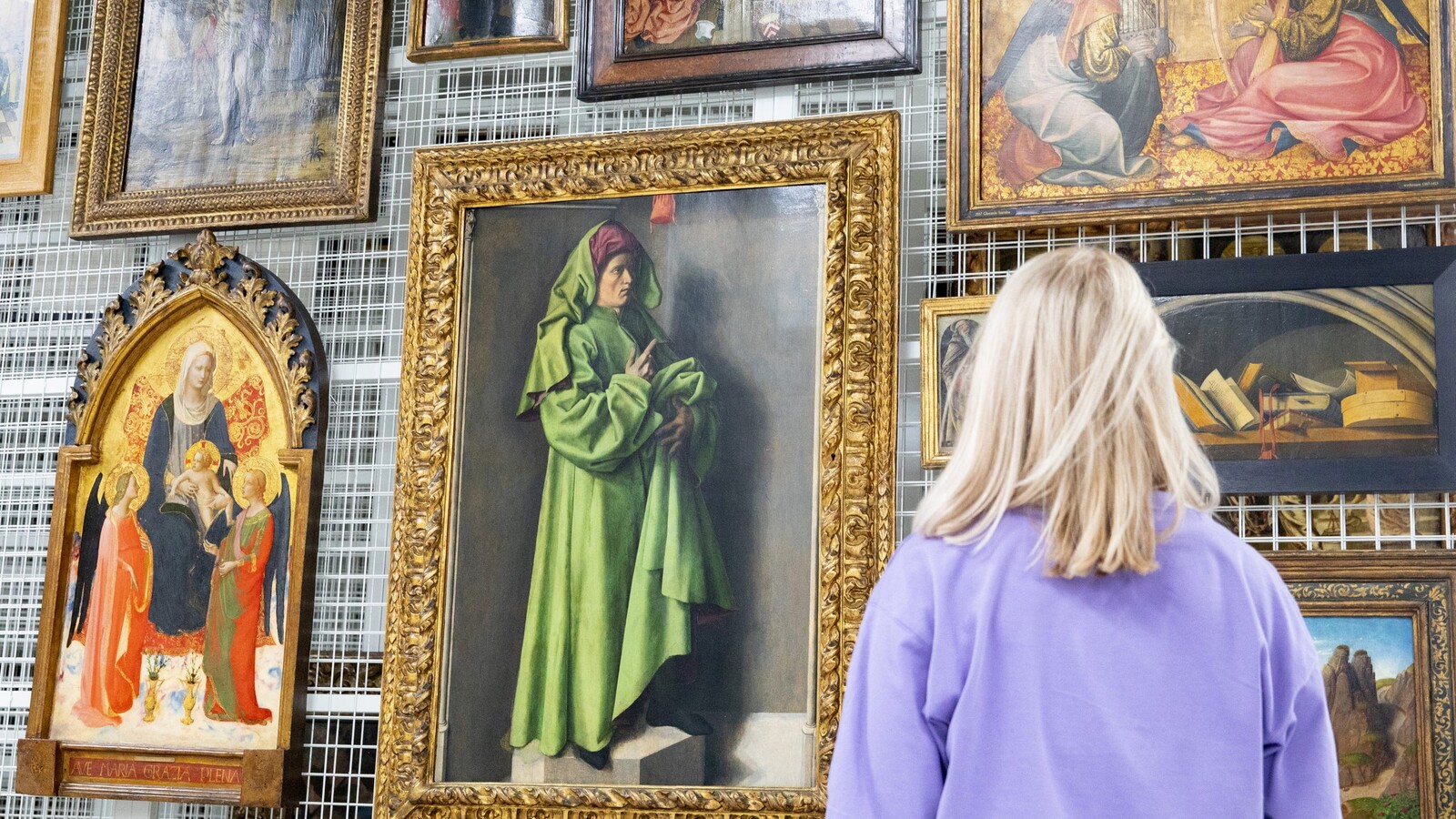 Unfortunately, visiting a museum in Rotterdam is on hold again. But that doesn't mean you can't do anything cultural at all.
Het is misschien geen gelijkwaardige vervanging voor de real-deal, maar het zorgt wel voor nét dat beetje voorpret voor wanneer het museum weer open gaat.
Welke (online) alternatieven voor een museumbezoek een beetje de moeite waard zijn? Dat heb ik natuurlijk voor je uitgezocht!

Many museums in Rotterdam offer a look at their collection online (and outside). It may not be an equivalent replacement for the real deal, but it does provide just that little bit of anticipation for when the museum opens again.

Which (online) alternatives to a museum visit are somewhat worthwhile? Of course I checked that out for you!
Online collection of Boijmans Van Beuningen
In addition to famous temporary exhibitions, Boijmans also has its own art collection that really stands out. You can now view a large part of this collection, with big names such as Van Gogh, Monet, Kandinsky and Dalí, from the comfort of your home via the renewed Boijmans website.

You may be wondering: "Isn't that like reading a dull Wikipedia page?" Nope, the Boijmans website is genuinely worth your while, with fun facts and features that are actually interesting.

For example, the Ask Anything feature is my favourite. You can send in all your questions about the artwork here, which will then be answered by a Boijmans employee - just like during a real tour! And if you ask really difficult questions, they simply put it to the curator.

The questions and answers remain publicly visible. So nothing comes to mind? Then I advise you to scroll through their comment section.

Video installation in the Museum Park
Let me quickly add an offline alternative that actually also belongs to the previous tip, but is definitely worth a visit: the light show at the Depot.
Take a stroll through the Museum Park in the evening. From sunset you can admire a cool video installation between Depot and Boijmans Van Beuningen. A futuristic pole projects moving circles and other shapes in all kinds of different colours onto the ground.
This installation is a project by the Swiss artist Pipilotti Rist, who says that the main goal of the installation is connecting people. She has definitely succeeded, because many people come especially to admire this photogenic spectacle. #Instagramworthy!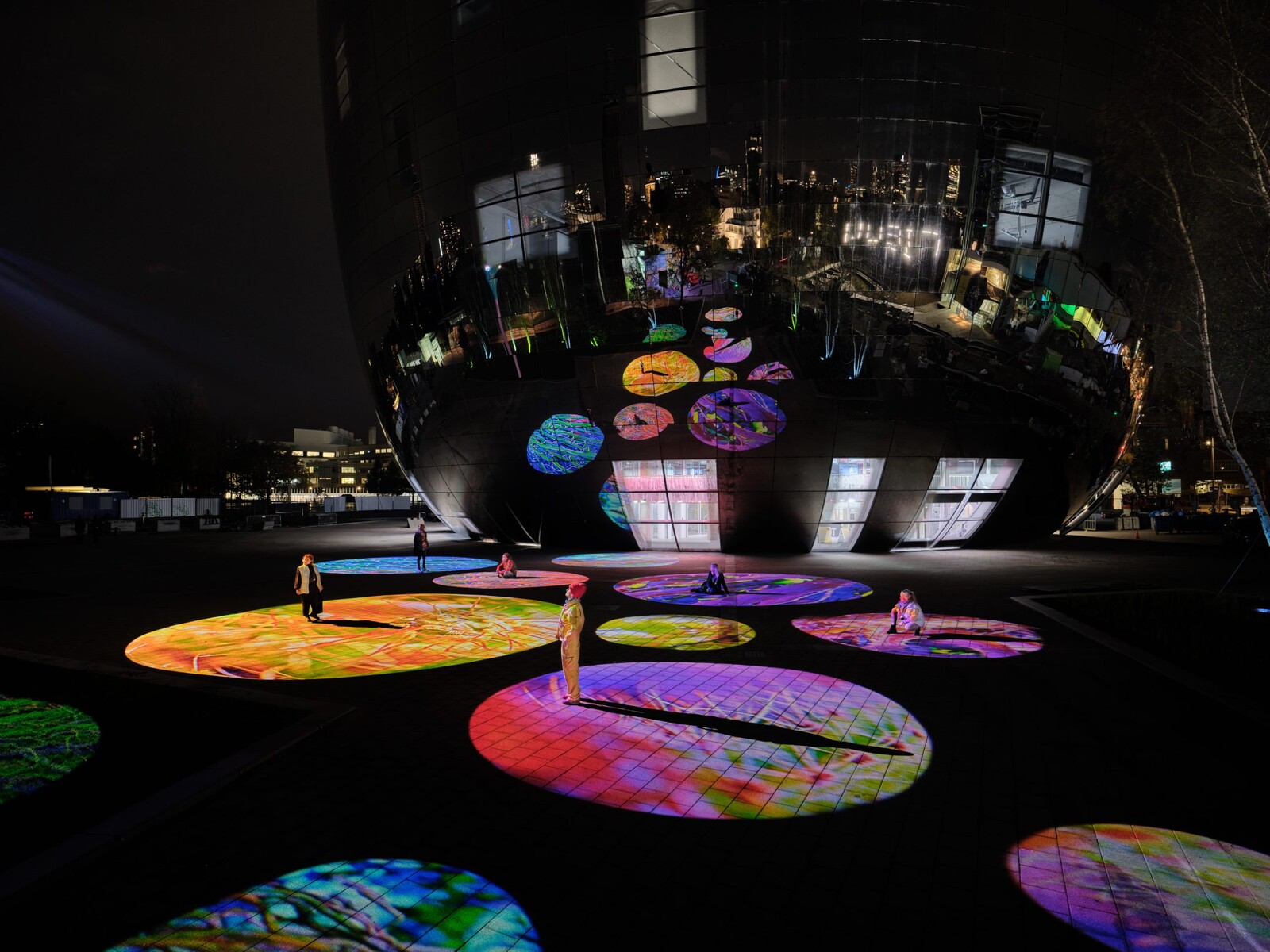 Webexhibitions of the Nederlands Fotomuseum
The complete collection of the Dutch Photo Museum can also be admired online. Viewing the more than 5.5 million photos in the archive will keep you busy for a while. To give some more context to the images, the museum has clustered part of the collection in interesting web exhibitions.

For example, for those who went to Ed van der Elsken's exhibition Lust for Life in 2019, the web exhibition Ed is Gered! is recommended.

On the basis of many photos and videos, you will be taken through the largest photo restoration project ever, which preceded this exhibition.
Virtual Museum Rotterdam 40' - 45'
Do you really miss wandering through a museum very much? Then the Museum Rotterdam 40' - 45' has a solution for that! This museum can also be visited virtually via this link.

The exhibition tells the moving story of the city of Rotterdam during the Second World War. So a history lesson: from the run-up to the war, to the invasion and ultimately the liberation of Rotterdam.

Thanks to razor-sharp photos, you can read and view everything in chronological order. It is actually like walking through the museum.

Tip: as soon as you 'walk in' at the reception, turn left to start right at the exhibition.