Recommended
Design Hotel Motel One opens in Rotterdam Centre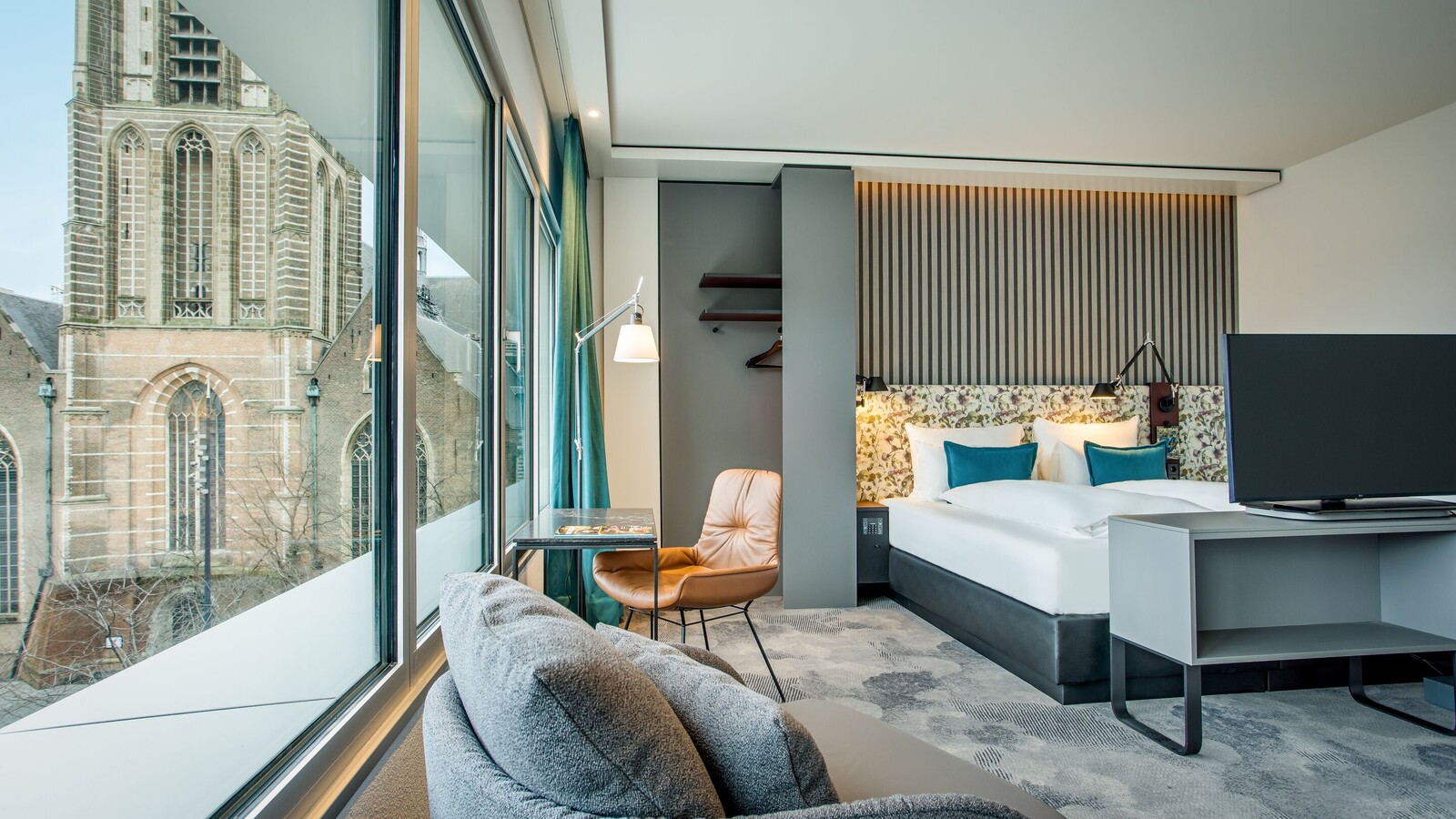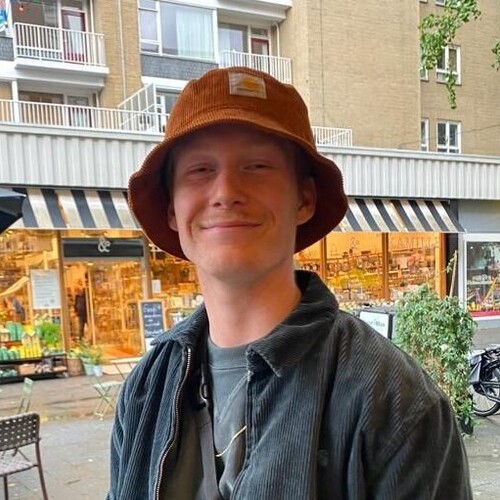 Written by Sil Lamens
January 27, 2023
Frontrunner
Recently, the design hotel Motel One opened its doors on Hoogstraat, right in Rotterdam Centre. It has really secured an amazing location.
Motel One is just a stone's throw away from the great Laurenskerk and the world-famous covered market slash largest artwork in the world: the Markthal.
Who wouldn't want to wake up in the middle of the city centre, right next to legendary Rotterdam icons? Plus, the hotel is beautifully decorated, with a focus on design. But, it's probably too expensive... Or is it?
A colourful hideout in the heart of Rotterdam
A design hotel is not just any design hotel. Motel One was inspired by the Markthal and this can be seen throughout the hotel. It starts in the lobby where a striking steel cable cabinet filled with plants can be found. This cabinet is inspired by the architectural elements of the Markthal's facade. The colourful panels on the hotel walls abstractly reference the market stalls of the Markthal. Amazing.
The hotel reception is a feast for the eyes with beautiful terrazzo counters with coloured speckles. Here you can also enjoy the hand-blown glass lamps from the British brand curiousa&curiousa. If you take a step further, you enter the colourful design lounge on the ground floor where the Zettel'z lamps by Ingo Maurer steal the show.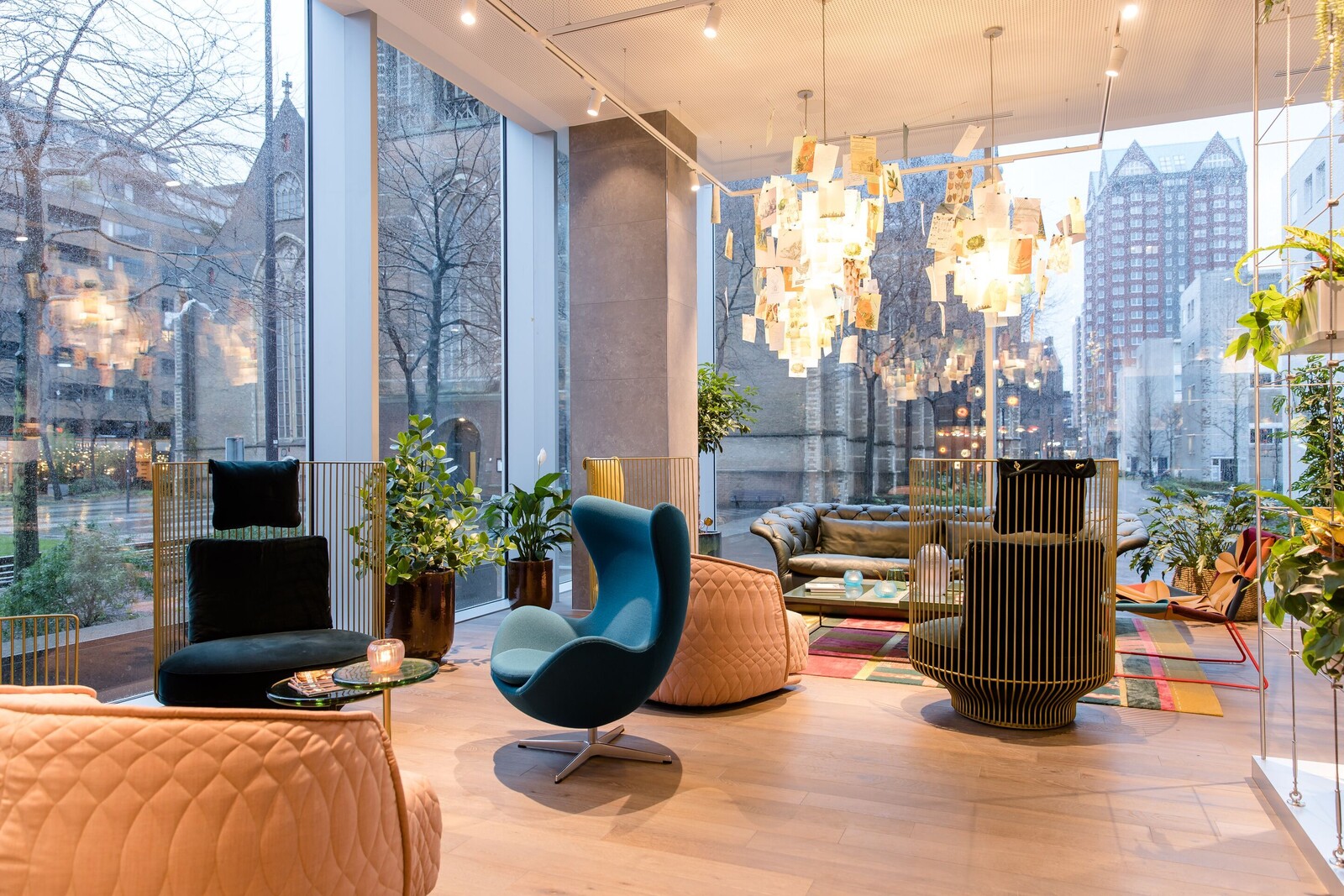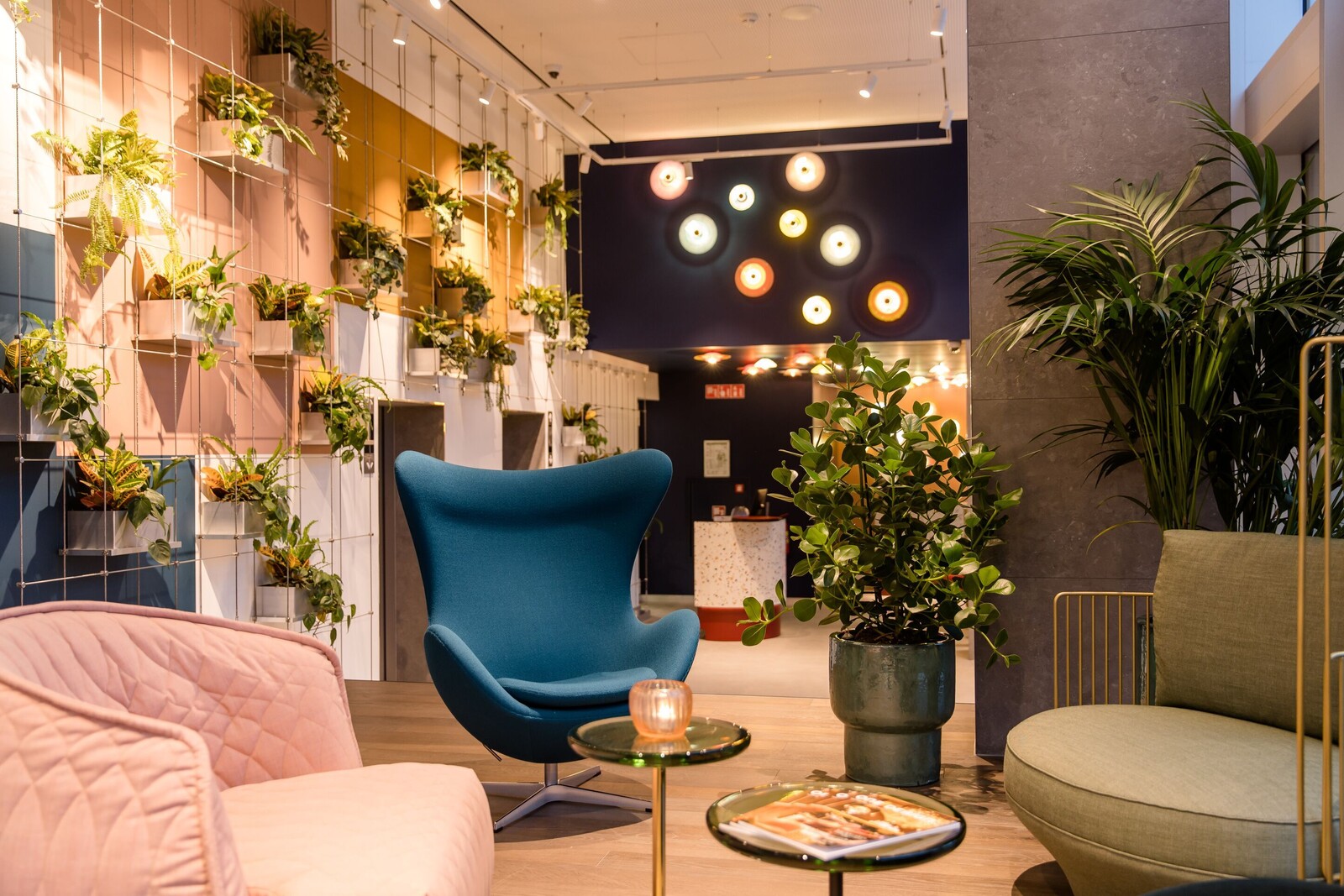 Cloud One Bar
The Cloud One bar in the design hotel is truly a must-see. You can enjoy a beautiful view over Rotterdam while starting your day with an organic breakfast or ending it with a delicious cocktail on the rooftop terrace.
Again, the interior is inspired by the iconic features of the Markthal. Take, for example, the Eden carpet by Moooi, the Egg Chair by Fritz Hansen in a unique floral print, and the Skygarden lamp by Flos. With floor-to-ceiling windows, the bar offers a unique view of the city. It's also the perfect spot to enjoy a drink from the varied gin collection!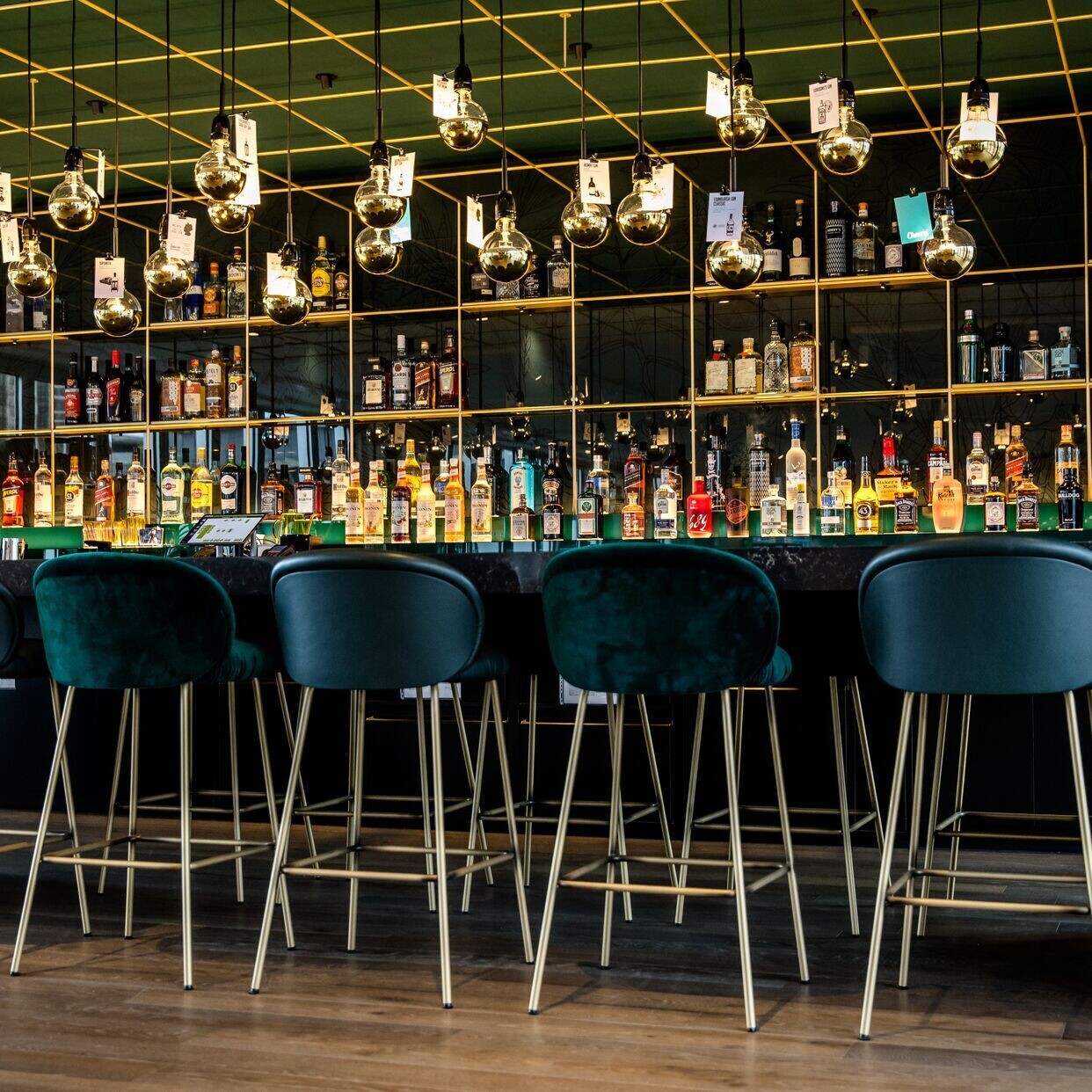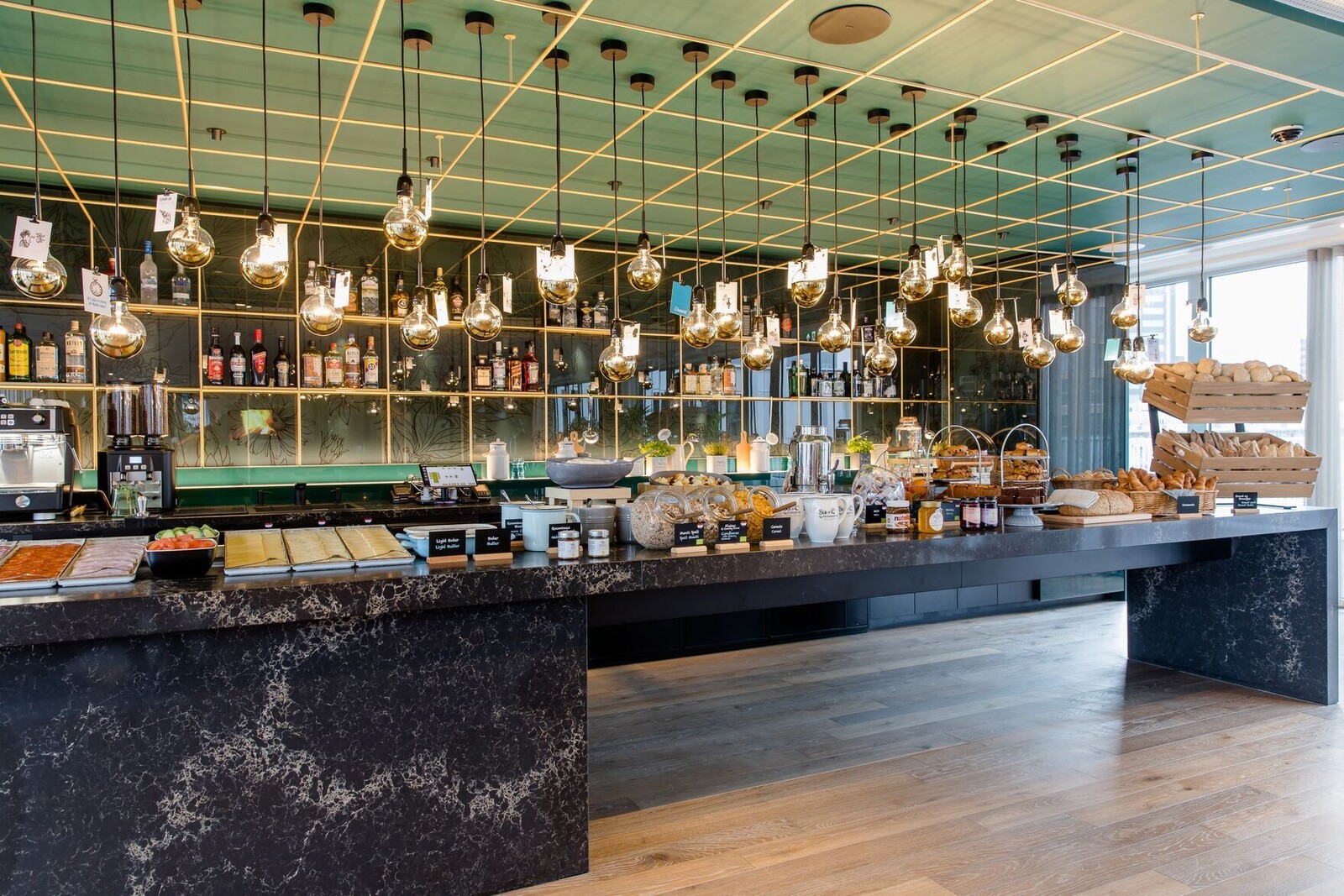 Versatile and luxurious rooms, for a bargain!
The hotel rooms offer a versatile luxury experience, with comfortable box-spring beds, high-quality duvets, Mühldorfer pillows and soft bedding made of 100% Egyptian cotton. The rooms are also decorated in the characteristic style of the Markthal. With beautiful colourful floral details, they hope to inspire guests.
It all looks really great. And it stil is a budget hotel! That's really not something that is noticeable, except for the price. You can stay overnight in a design hotel, right in the heart of Rotterdam, from as little as 86 euros.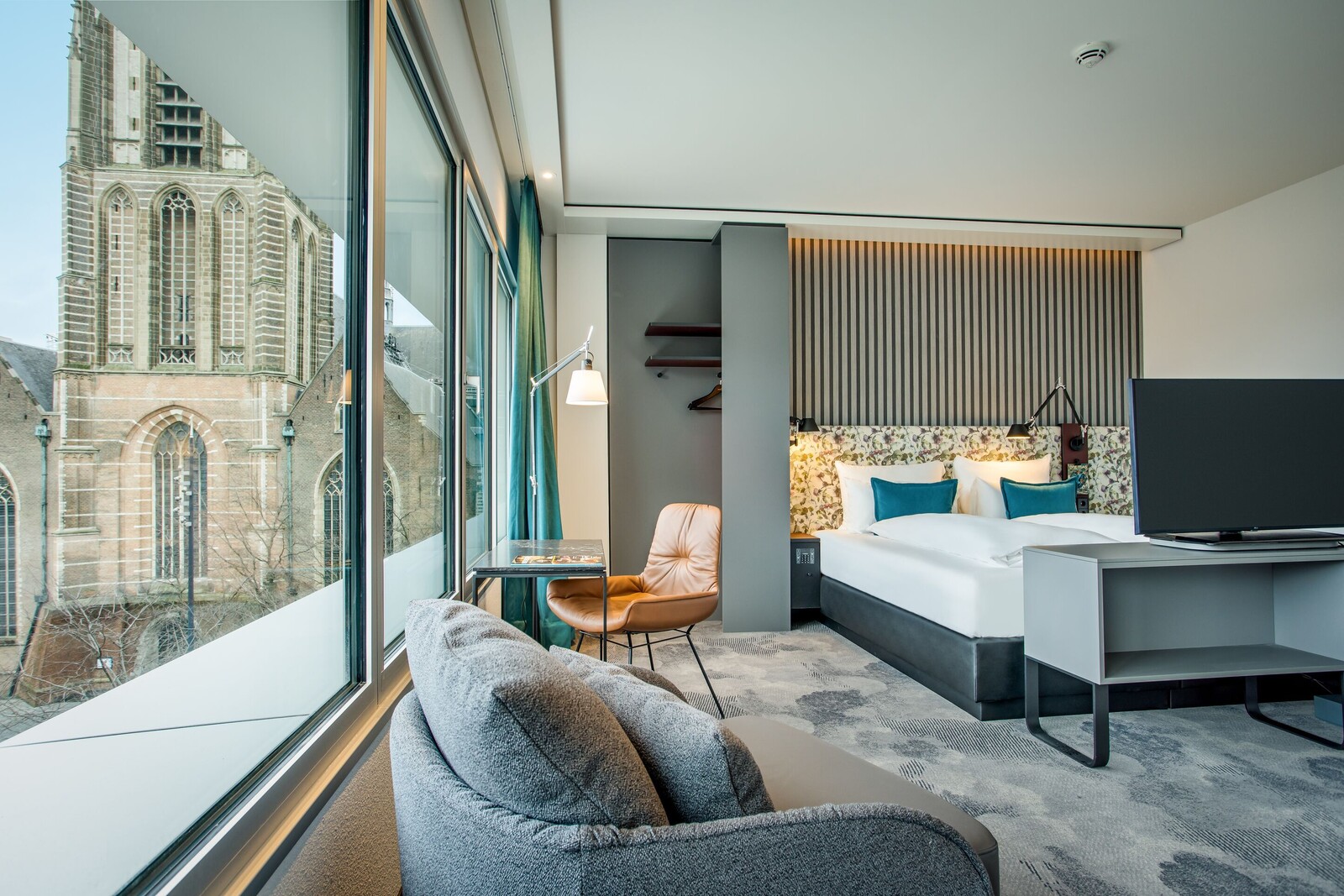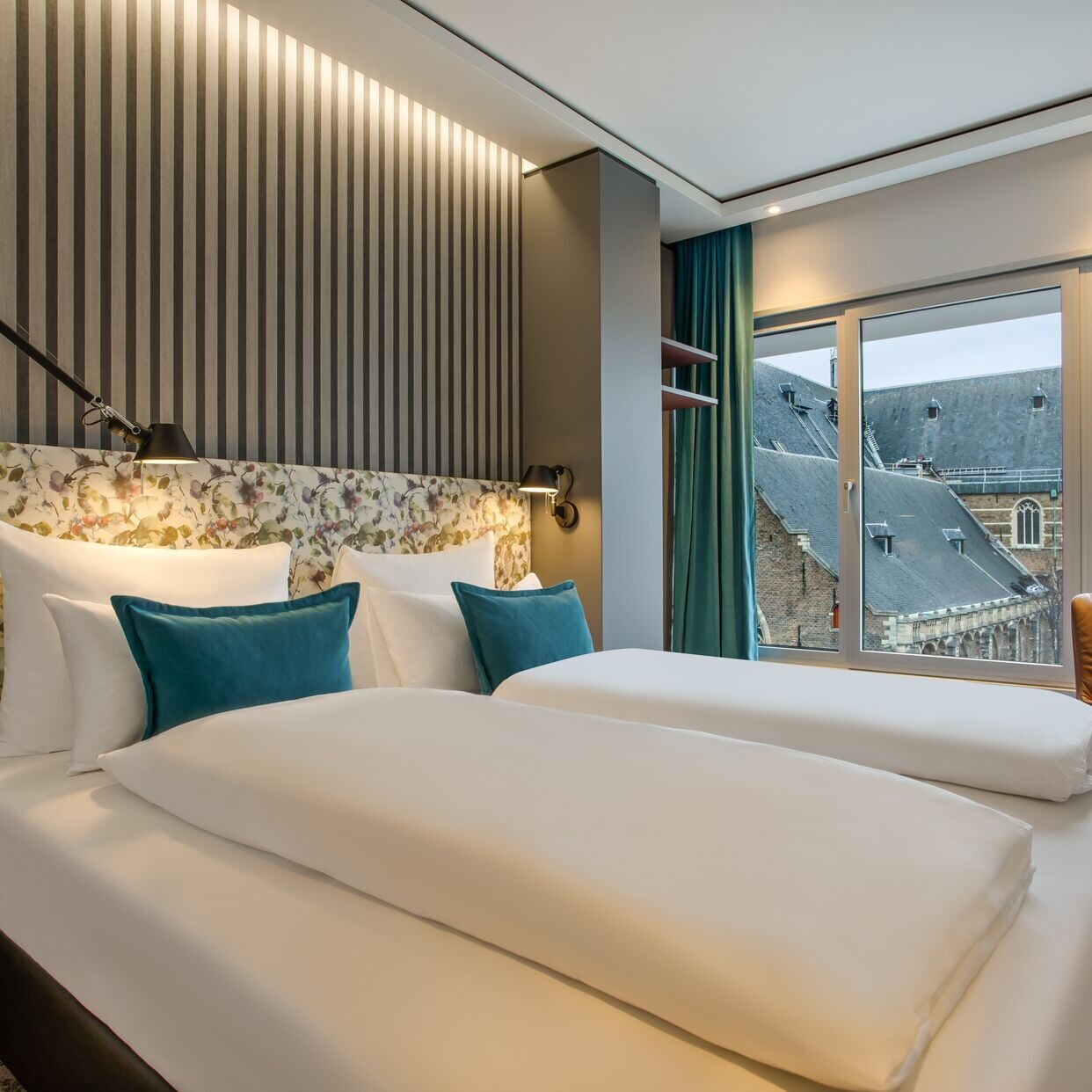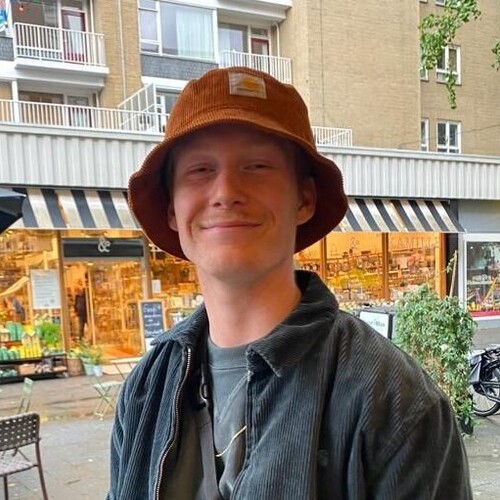 Written by Sil Lamens
January 27, 2023
Frontrunner