More than business
Why you should visit WTC Rotterdam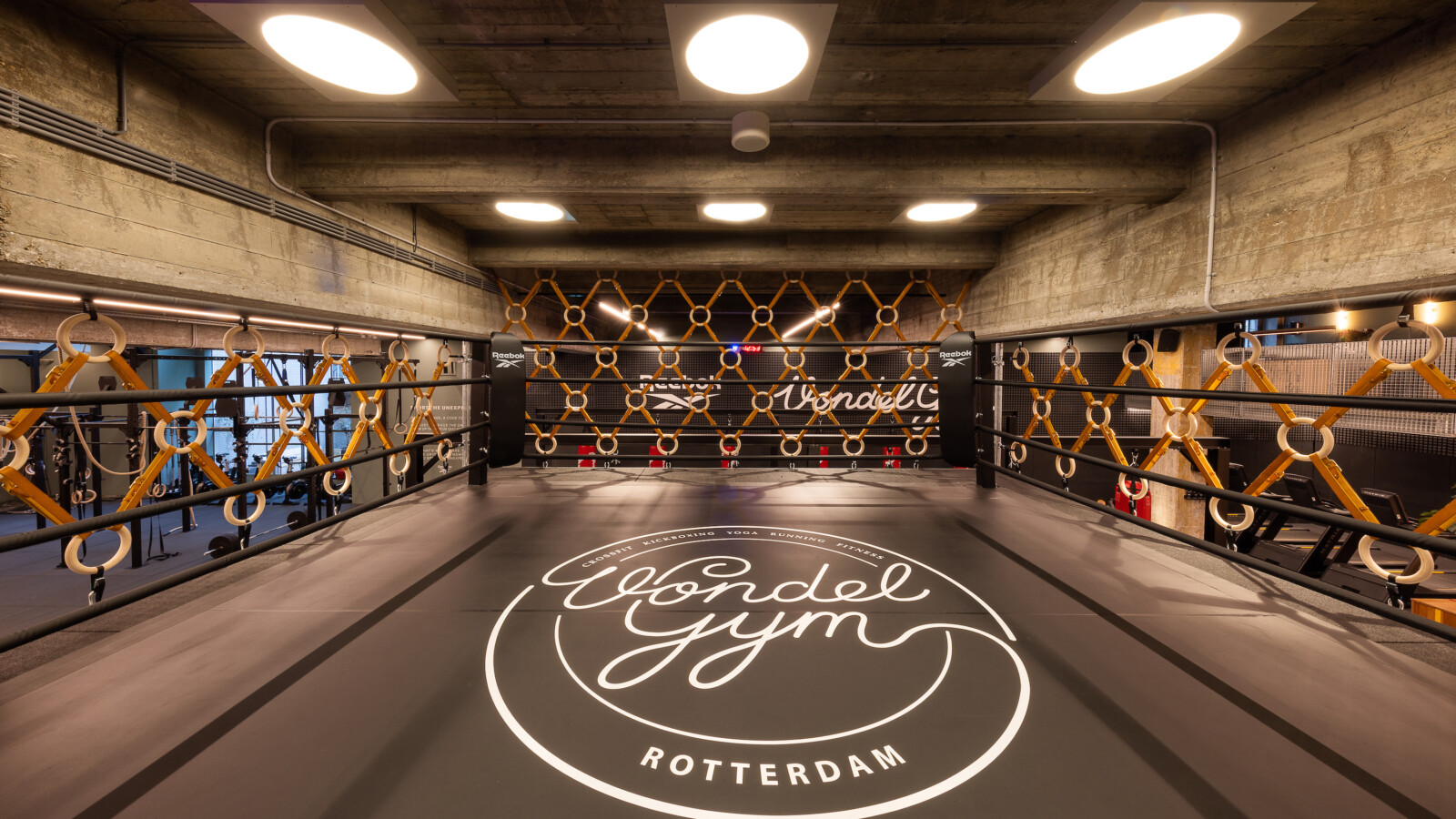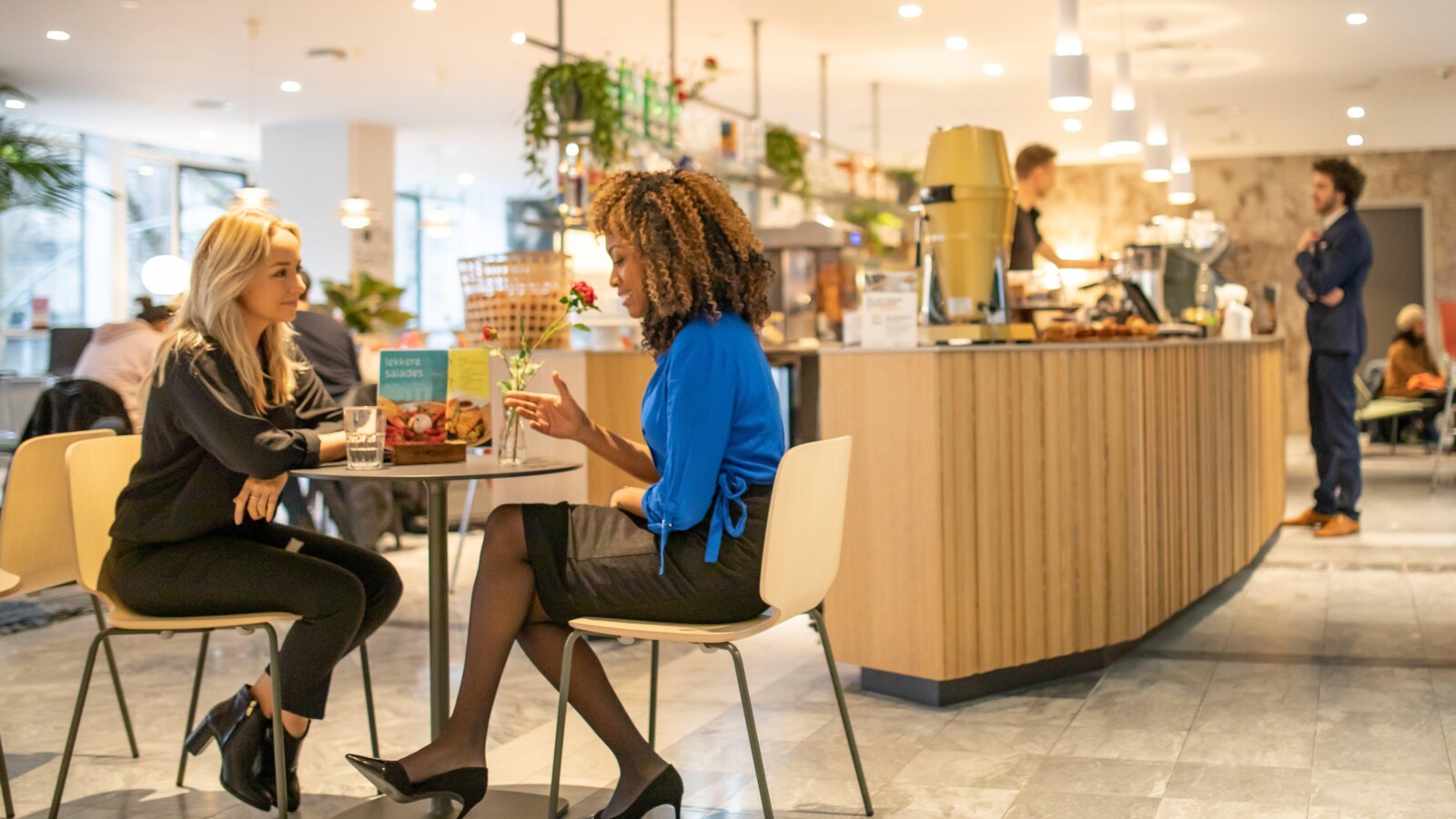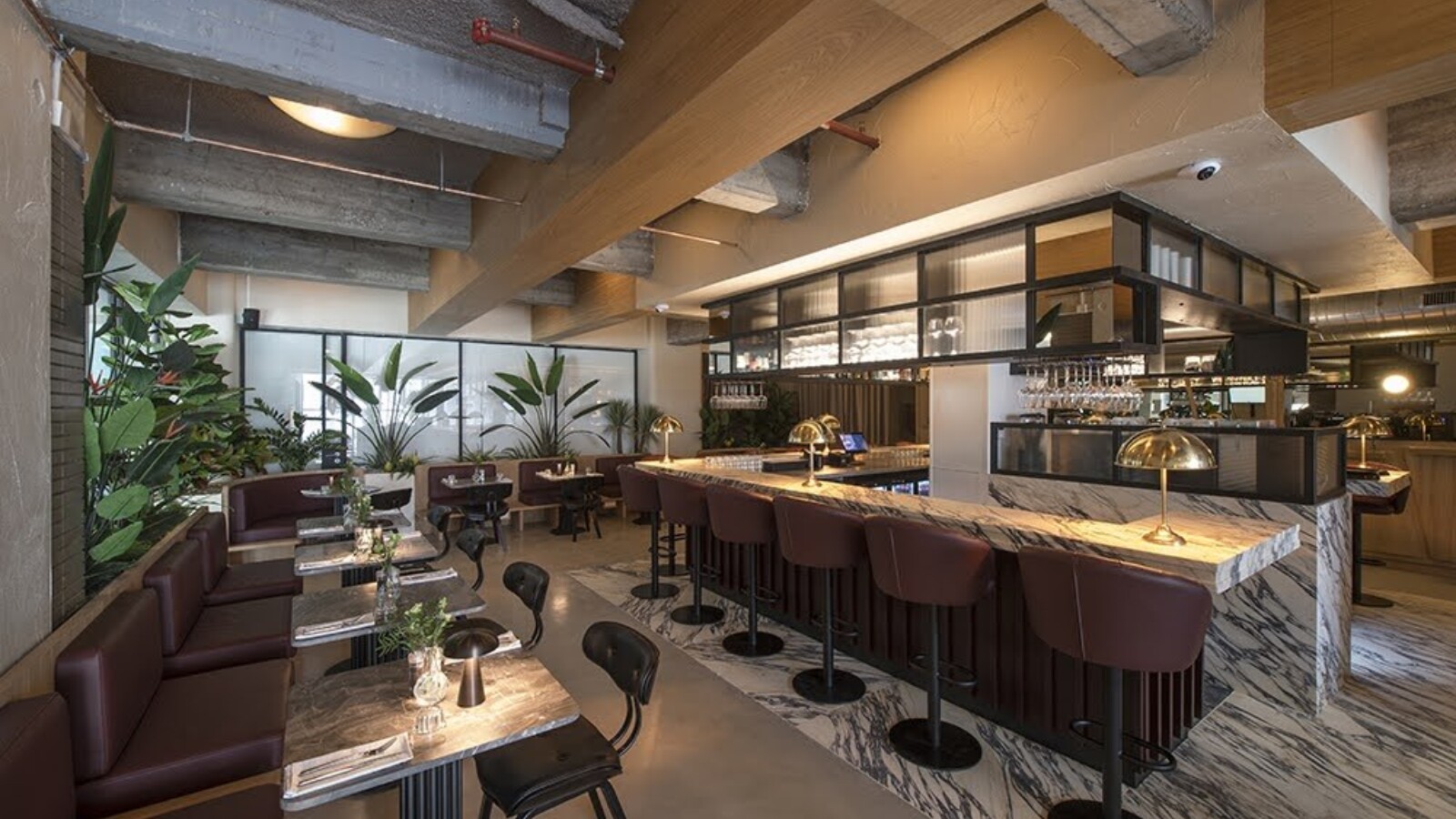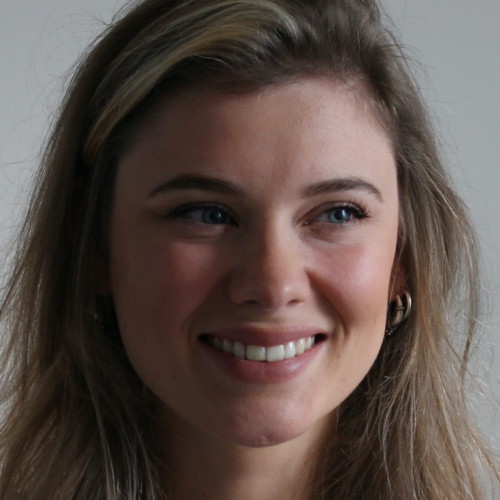 Written by Mathilde Simon
Frontrunner
It is not only a national monument, but thanks to the revitalization this place will become the bustling heart of the centre. We are of course talking about WTC Rotterdam. The building at the top of the Koopgoot, along the Coolsingel, which you can recognize by the impressive entrance, such as the large square and the wide stairs
A place where the (inter)national business community comes together and where you will find various shops, eateries and other nice places. It may surprise you, but WTC Rotterdam is a place with some amazing hotspots.
Brasserie Jules
Let's start with this popular brasserie. It is the brother of the well-known Brasserie Pierre on the Pannekoekstraat and the successor of Staal. A beautiful place with a French touch. You can enjoy breakfast, lunch or dinner on the huge terrace or inside the beautiful restaurant. The best place to enjoy the sun, a glass of wine and some conviviality after work.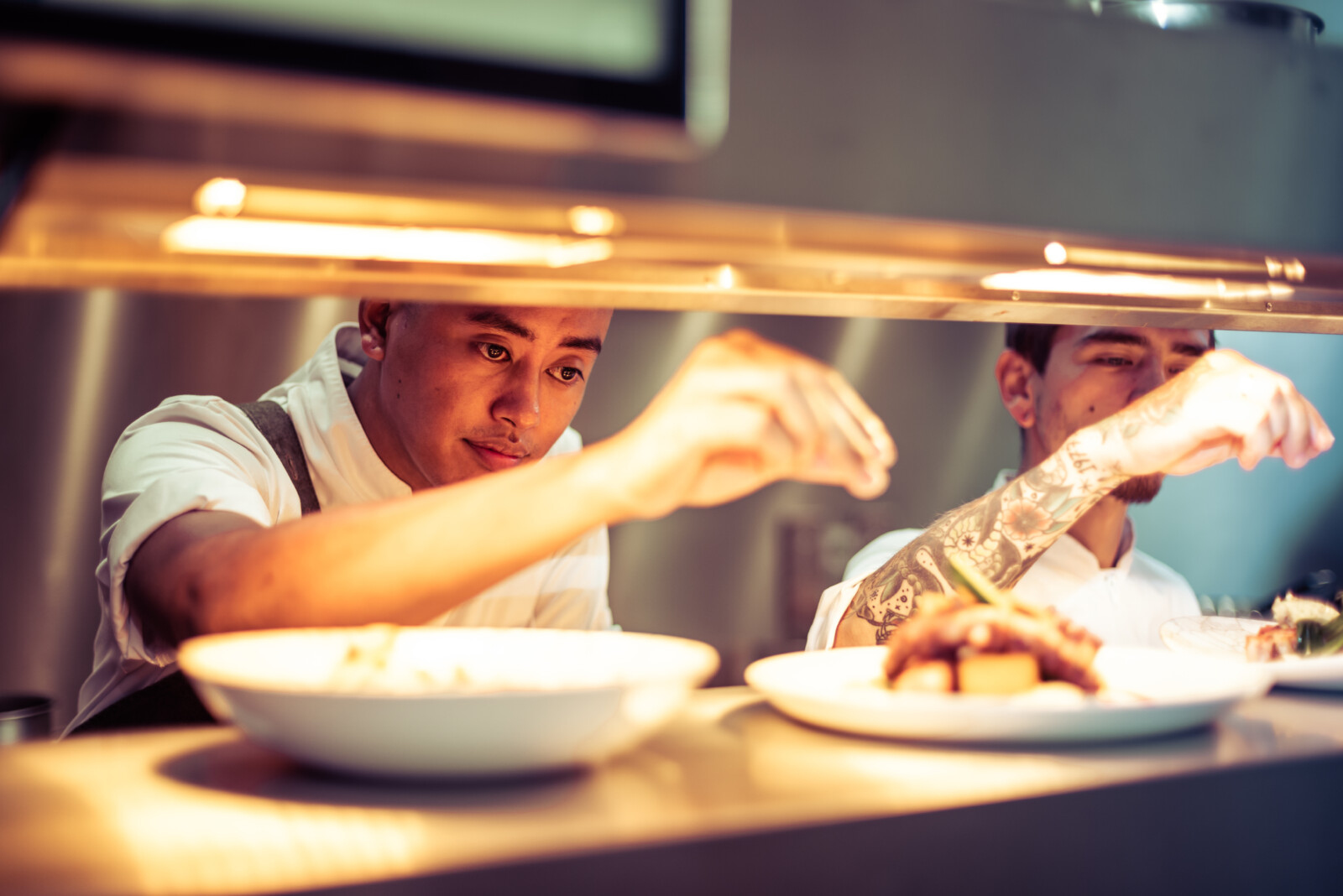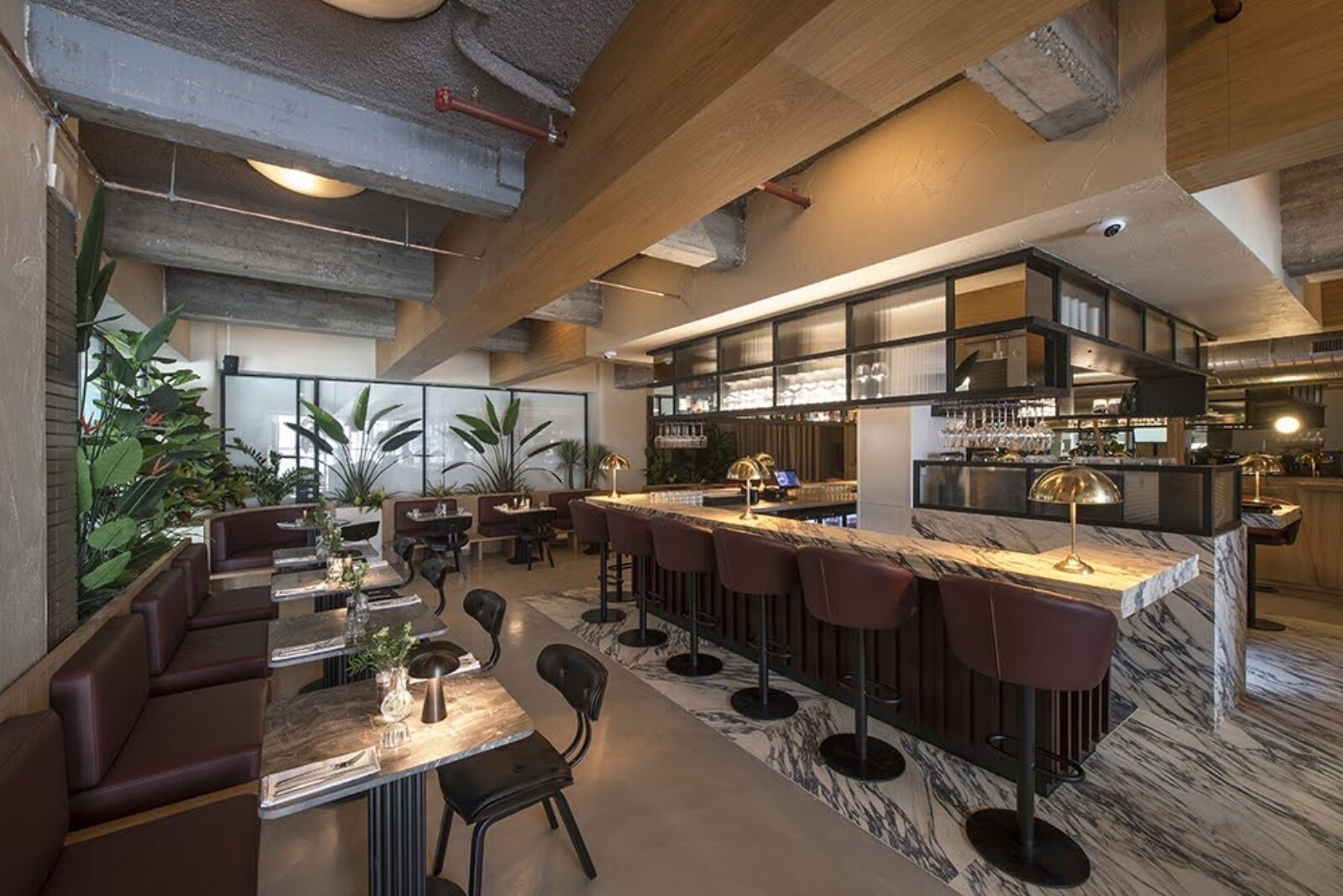 Vondelgym
You may not know it yet, but this special gym is located on the Meent side of the building. A gym with a unique concept: everything is located in one room.
In addition to regular training, you can attend group lessons, all in the same room. An explosion of energy! Choose a CrossFit, hot yoga or powerlifting class. There are no fewer than a hundred group lessons per week.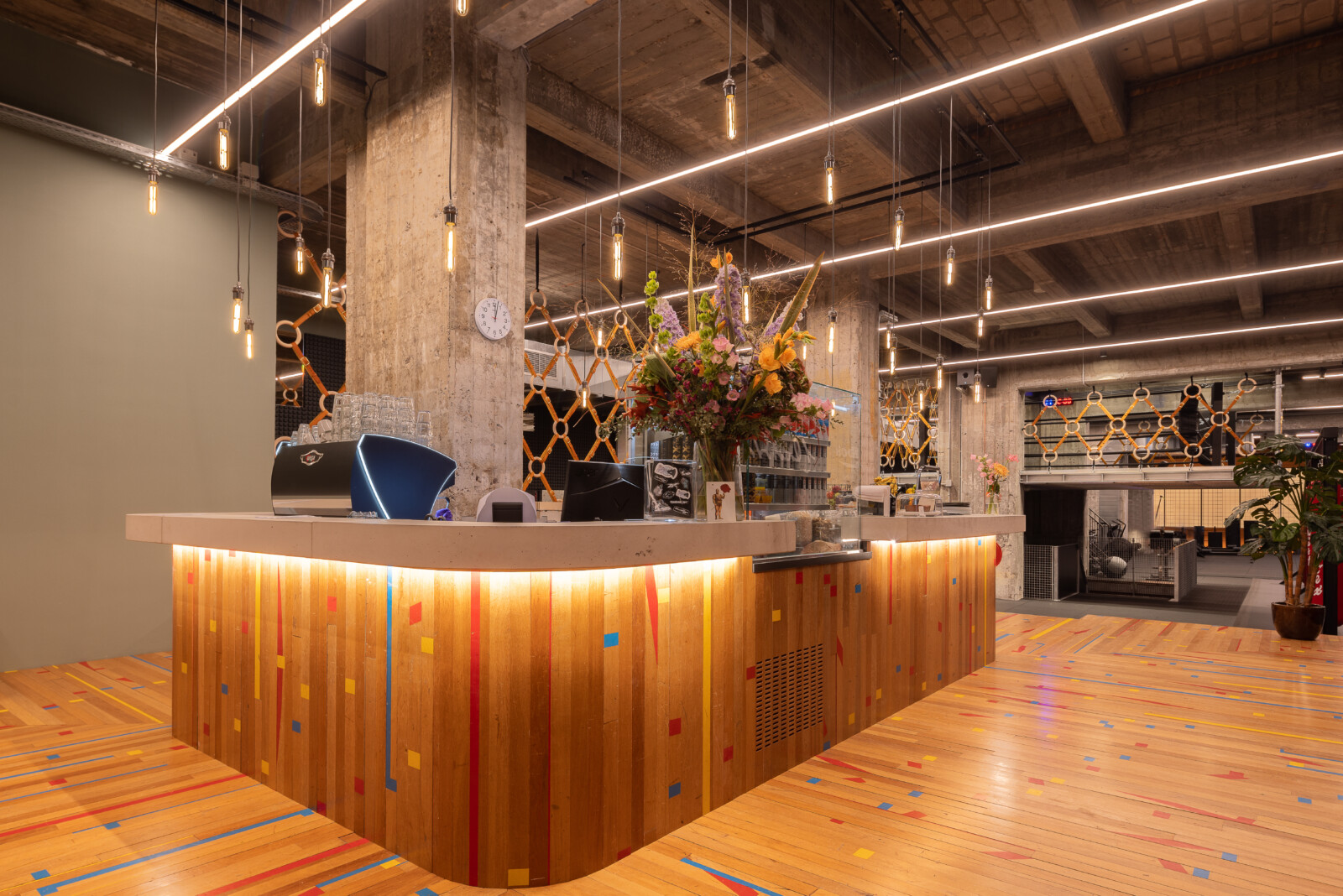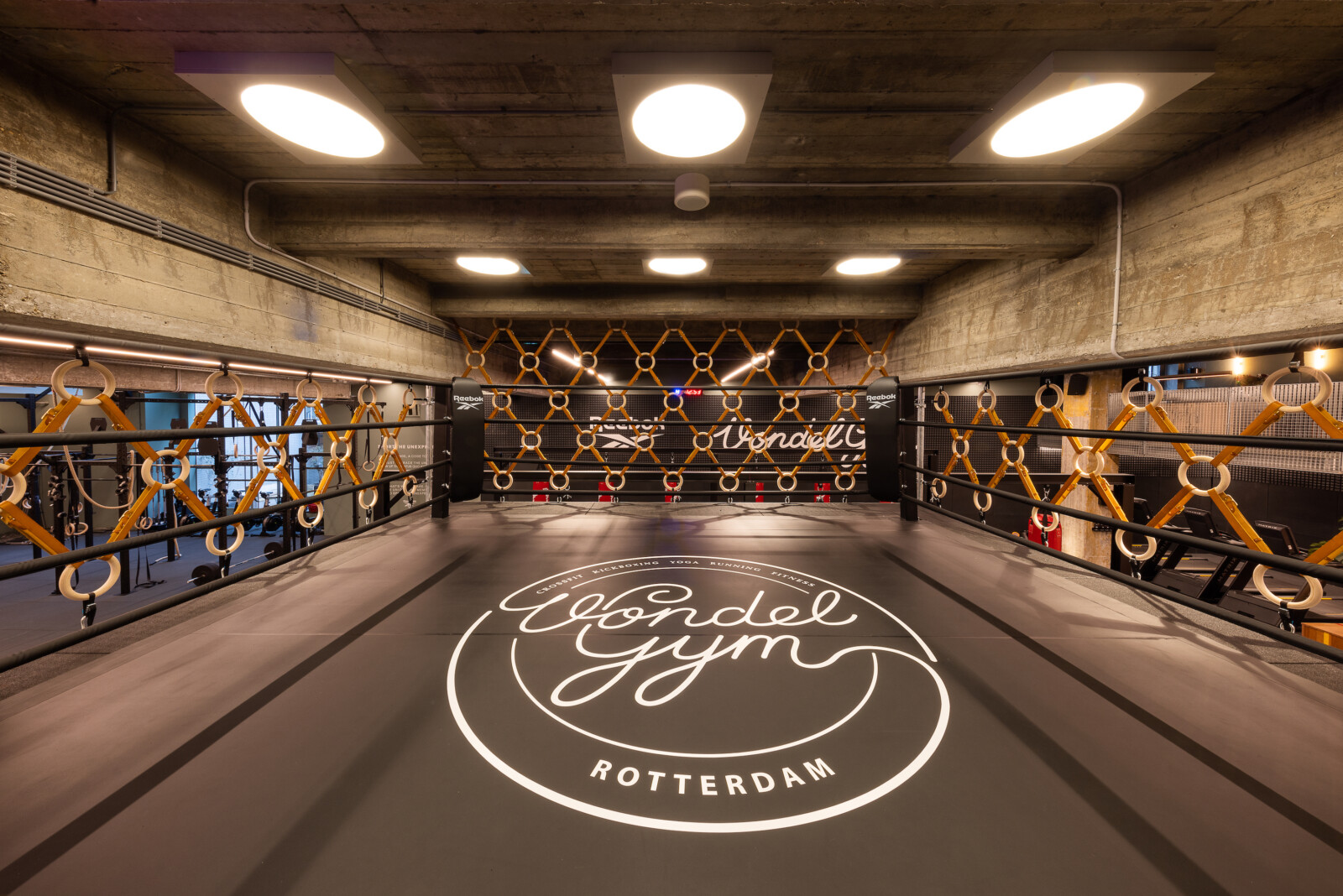 De Koffiesalon
For a coffee date with your colleague, go to De Koffiesalon. Good quality coffee, without surprises. The trained baristas serve coffee as it should be, but juices, sandwiches and sweets are also on the menu.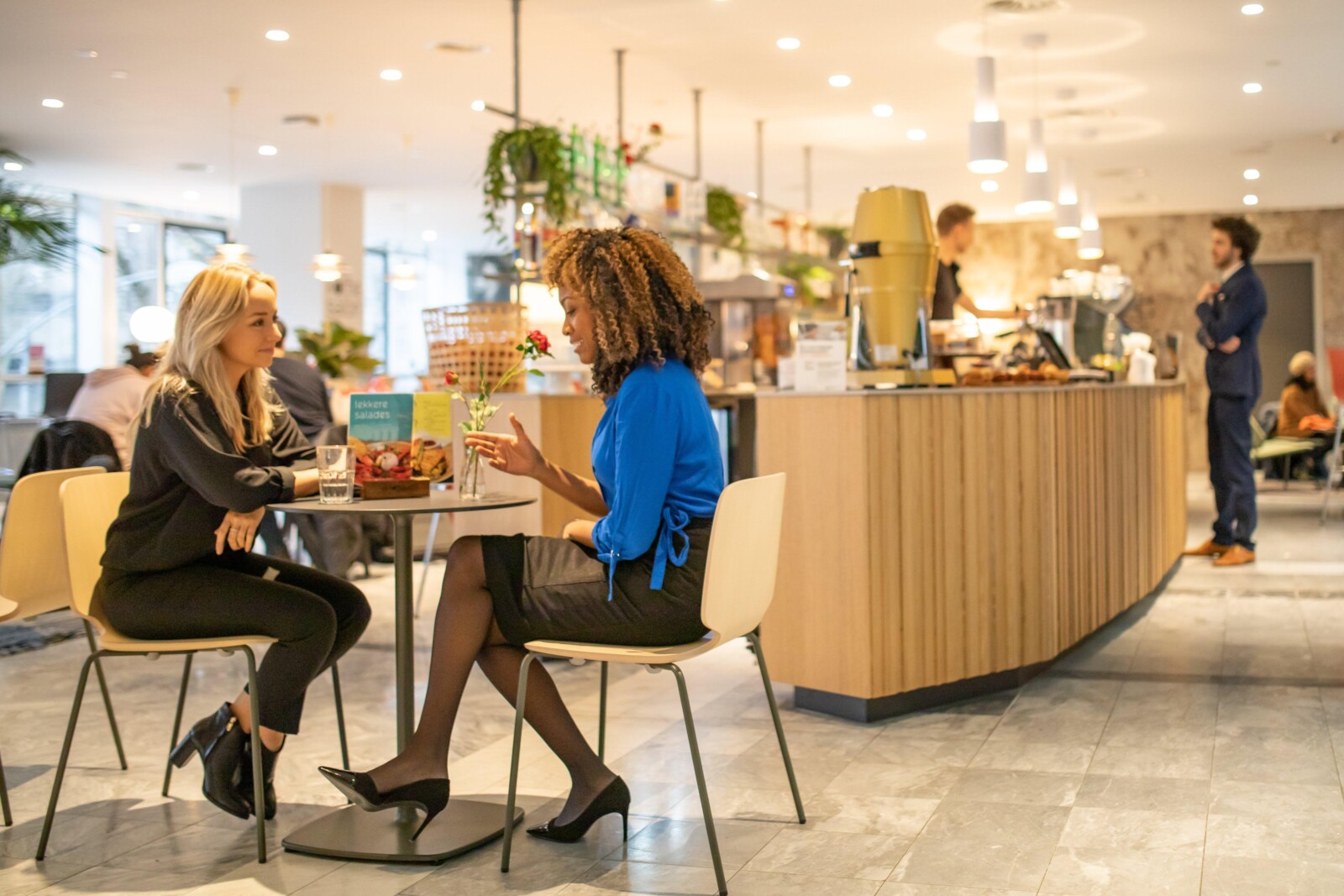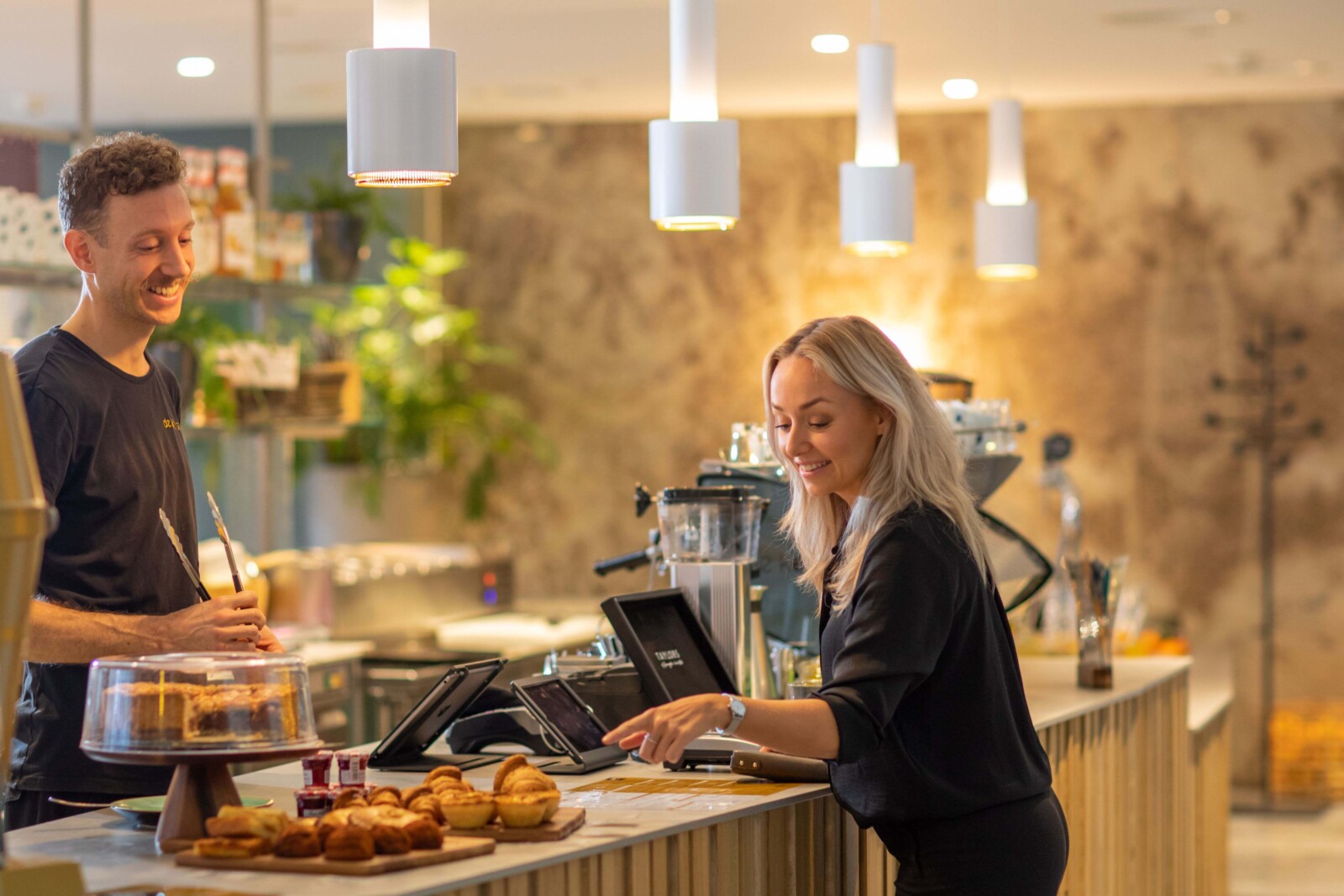 Art Gallery
A surprising addition to this article is the Art Gallery. A place for contemporary art and modern design, accessible for free and located in WTC Rotterdam. How cool is that?
Every two months you will find a new exhibition of both national and international art. Have you fallen in love with any of the pieces? Then of course you can buy it.
Please note that the Art Gallery is currently closed for refurbishments, but will reopen later in 2022.
Het Postillion Hotel
A four-star hotel in the middle of the city? Check. You can be sure of a pleasant stay at Het Postillion Hotel, because this hotel is new, comfortable and the perfect base for a weekend in Rotterdam. Are you here for work? Then you'll be at the conferences in no time, as they regularly take place in WTC Rotterdam.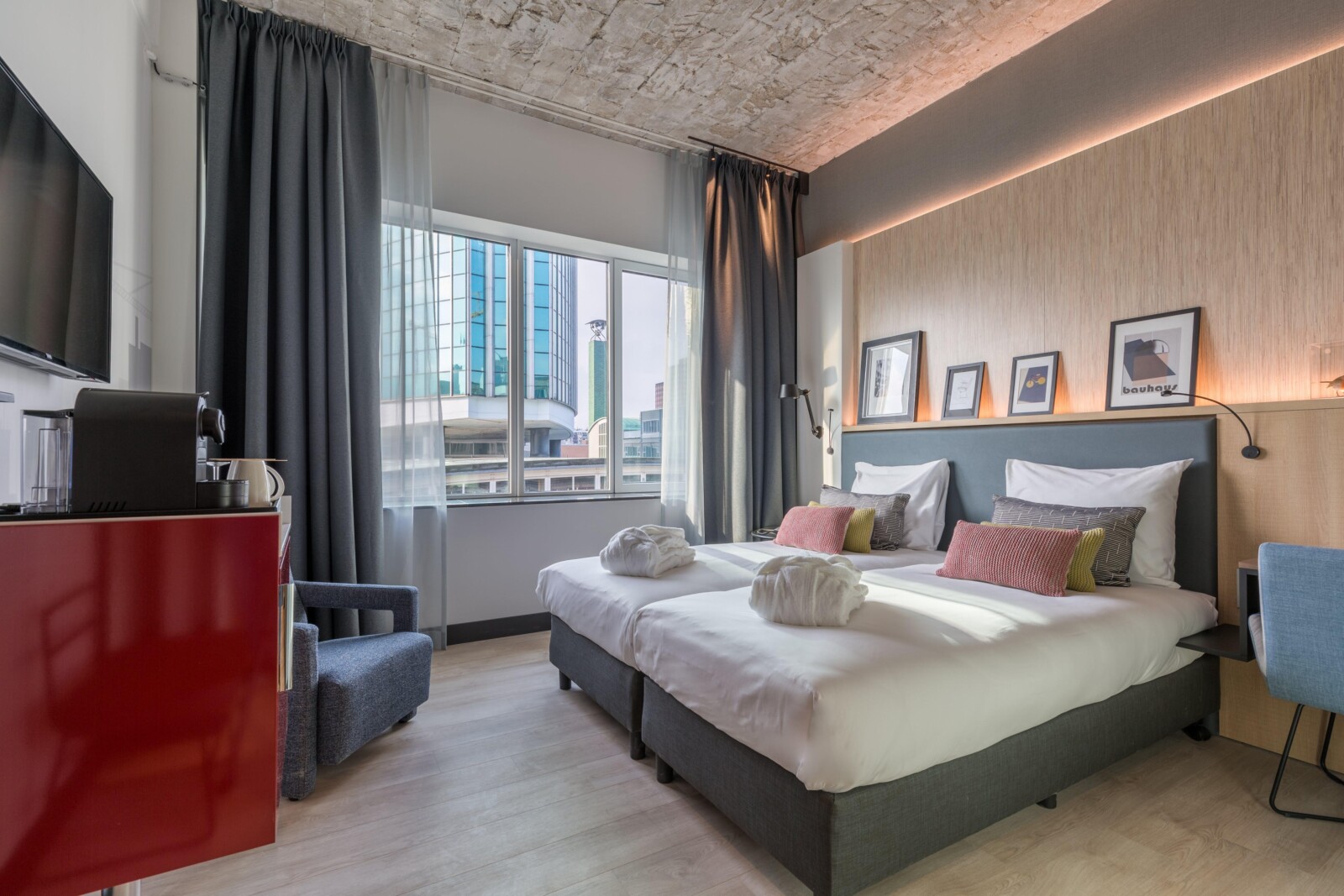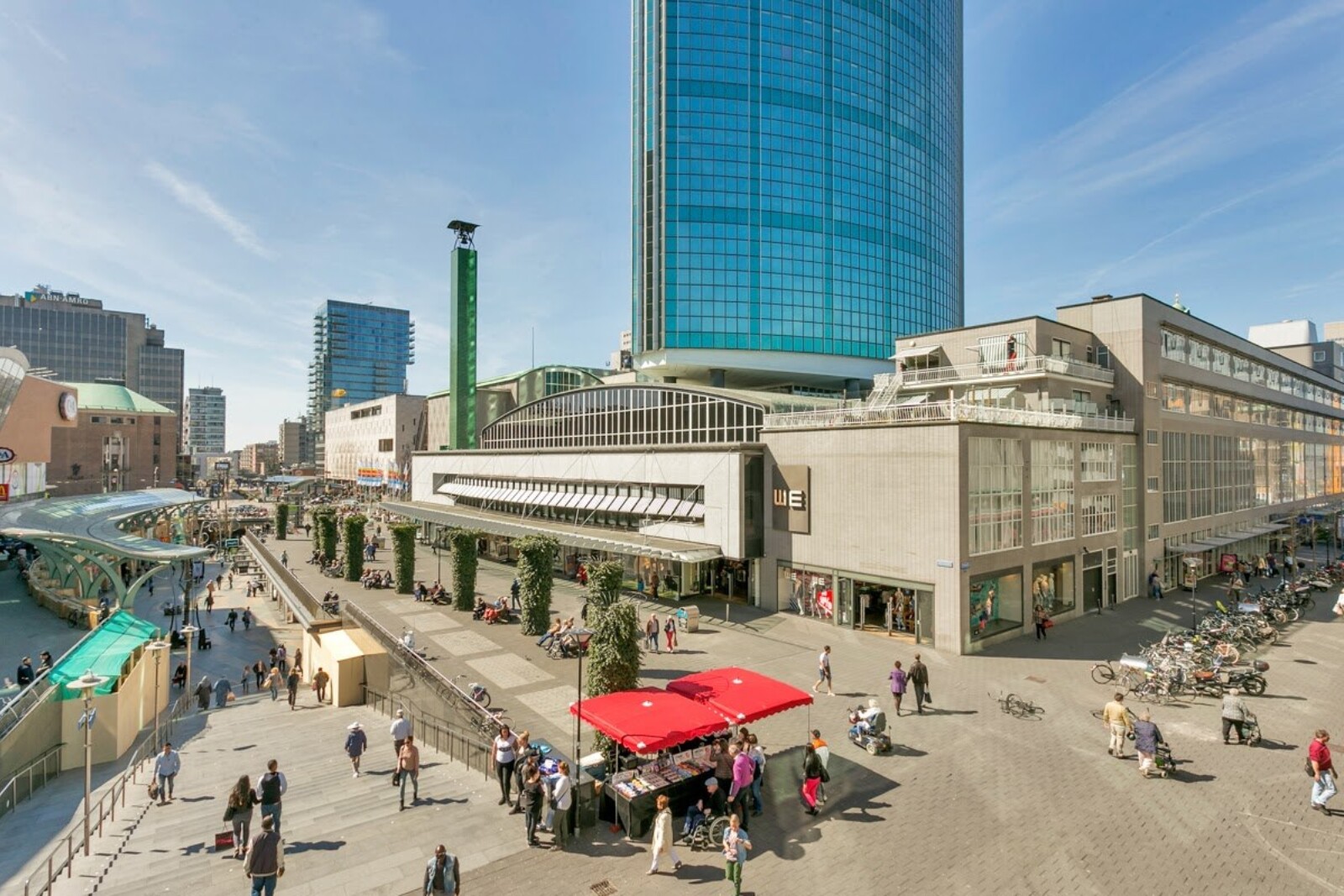 Shopping
Still some time left? Then walk around WTC Rotterdam, because you will find several nice shops here. Think of Zara Home, for beautiful interior items, or Suit Supply, for tailor-made suits.
In addition, on the Meent side you will find Rob Peetoom, one of the better-known hair salons in Rotterdam (and the Netherlands). Or walk towards the side of the Coolsingel, where you can score beautiful sunglasses at LOEK.
In short, WTC Rotterdam has it all. Have you already been to these hotspot(s)?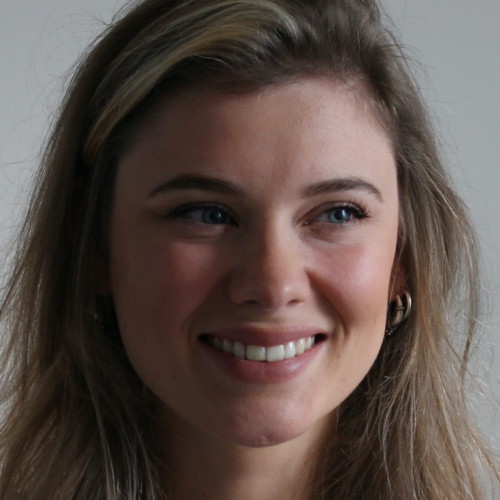 Written by Mathilde Simon
Frontrunner