Interview Rotterdam Pride
A safe haven for everyone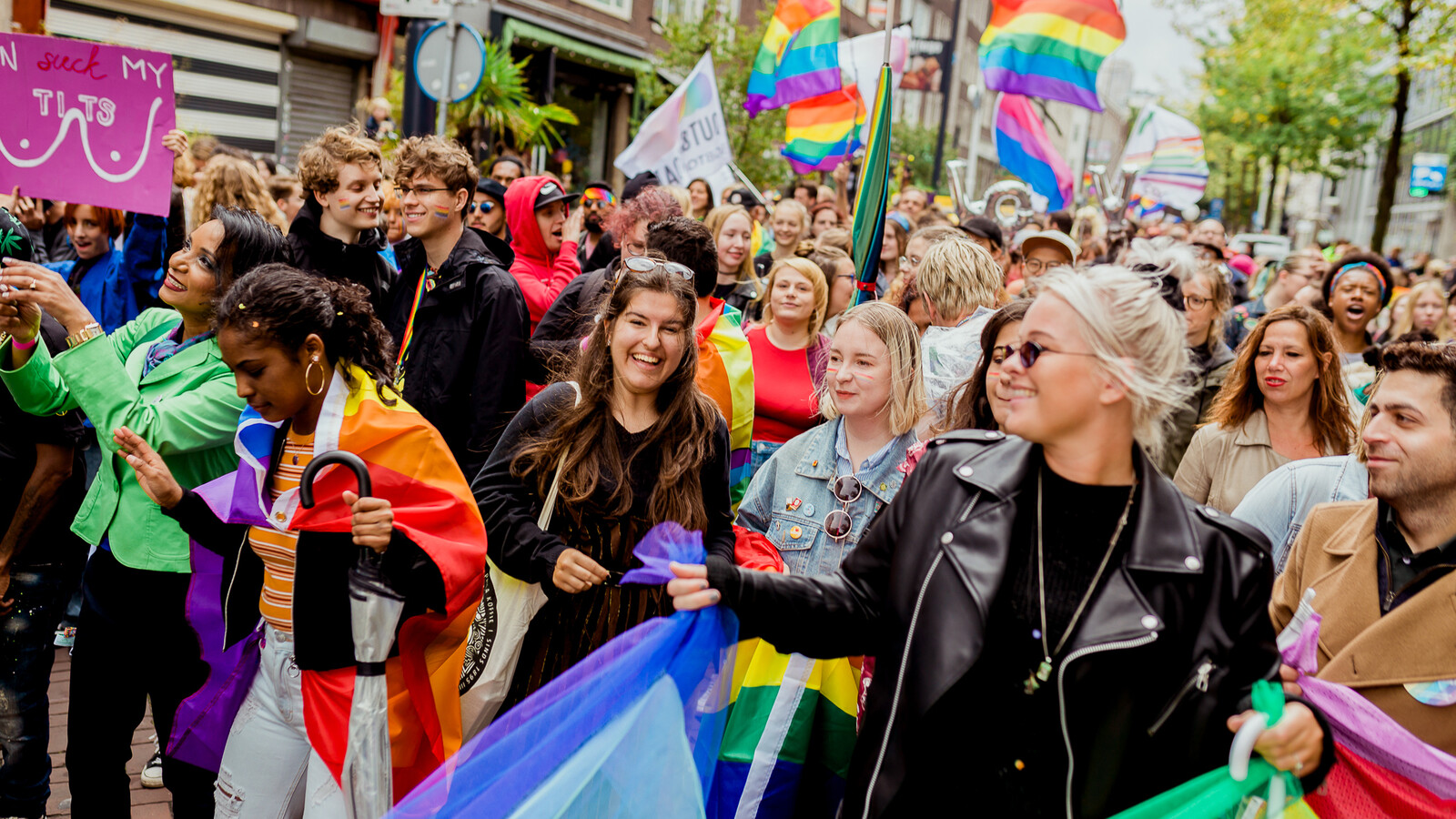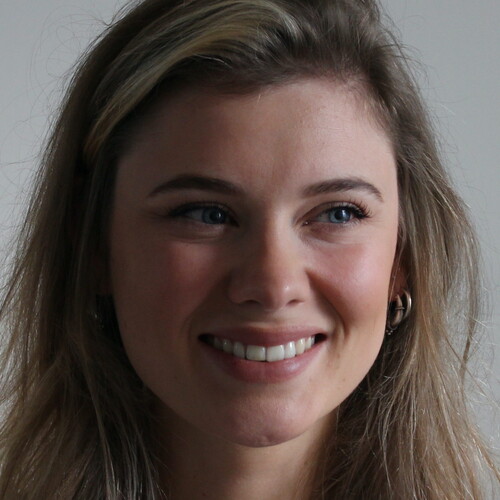 Written by Mathilde Simon
May 3, 2022
Frontrunner
It's almost time for Rotterdam Pride! This year it will take place from 17 to 26 June in Rotterdam Centre. And it promises to be a very special edition, because after 21 years Roze Zaterdag returns to Rotterdam. Read our interview with Bey Cil, the chairman of Rotterdam Pride.

Dare to be proud
At Rotterdam Pride they dream of an inclusive city in which everyone feels welcome and at home. A city where acceptance and diversity predominate.

For the past three years, the theme of Rotterdam Pride has been 'DARE TO'. With this, Rotterdam Pride challenges LGBTQIA+ people to be proud of themselves. They are grateful to everyone who has had the courage to stand up for their ideals. With DARE TO, Rotterdam Pride wants to show that people who still keep themselves small or hide out of fear or shame, are surrounded by a community where they are accepted.

This is the last year of the 'DARE TO' theme. In 2023 Rotterdam Pride will be ten years old and it'll be a big celebration!
But first let's celebrate this year... Time to talk to Bey Cil, the chairman of Rotterdam Pride.

What exactly is Roze Zaterdag (Pink Saturday)?
In honour of Roze Zaterdag, Rotterdam Pride will take place in June this year, instead of the usual last week of September. And it has been 21 years since Roze Zaterdag took place in Rotterdam. But what exactly is Roze Zaterdag?
Bey: "Roze Zaterdag is the oldest gay pride in the Netherlands. The focus of Roze Zaterdag is on celebrating where we have come as a gay community. Every year Roze Zaterdag takes place in a different city in the Netherlands. For the first time in 21 years it is now back in Rotterdam, so that makes it very special!"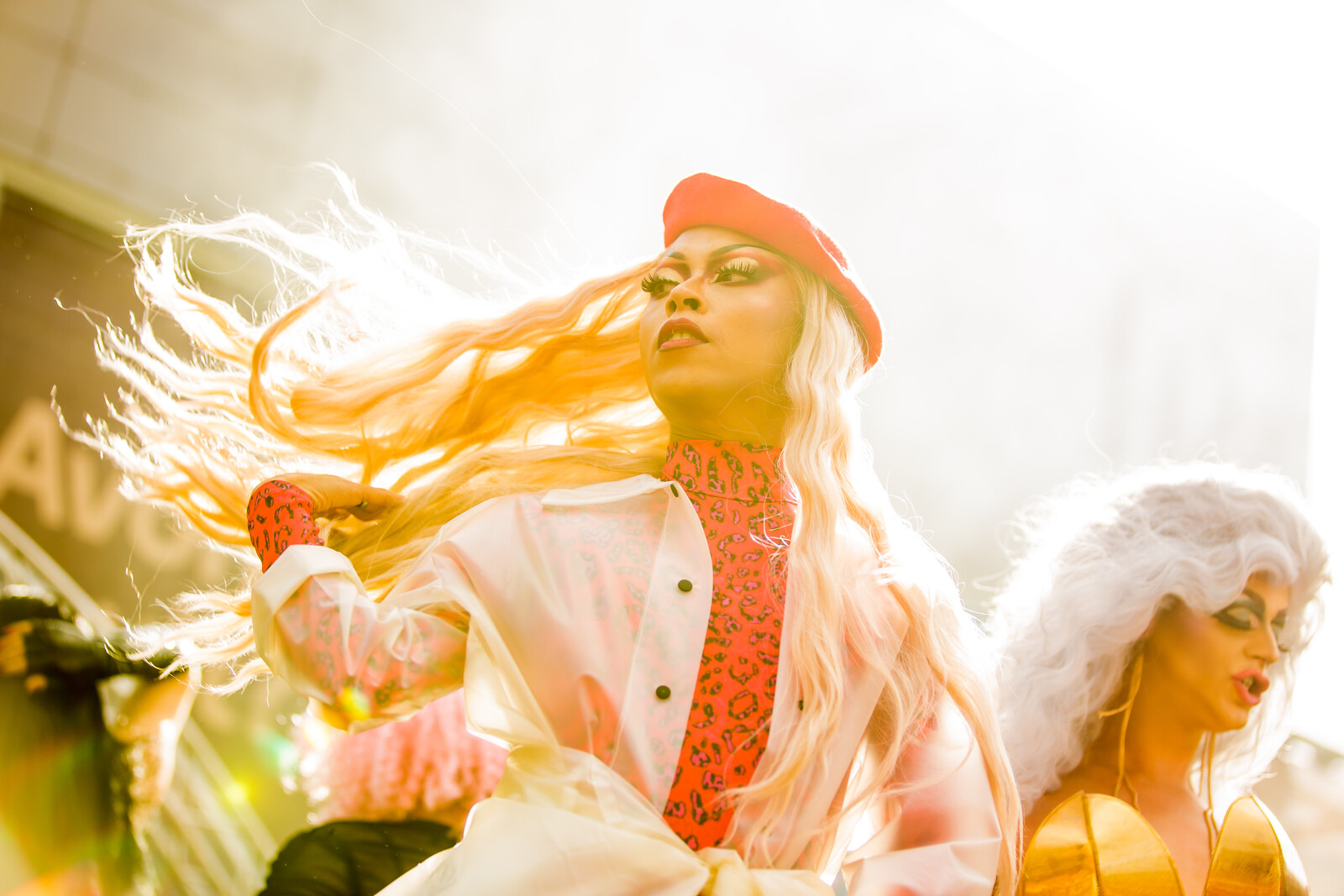 What was Rotterdam Pride like these last two years?
The past two years have of course been a bit different. All festival organizations had to deal with restrictive measures, which made it impossible to continue their regular program.

Bey: "With the team, we have always looked at what was possible within the constrictions. We were also lucky that Rotterdam Pride took place in a slightly more favourable period. In September, the measures were slightly less strict."

"In 2020 we celebrated the opening, the Keerweer festival and the Milkshake festival in Ahoy. All the visitors had to be seated during the event. In 2021 the conference was held in limited form and a community event was organized in the Onderzeebootloods together with Drag Race Netherlands and Videoland. So we definitely made something out of it within the capabilities."
What should you not miss during Rotterdam Pride 2022?
Fortunately, everything is possible again this year during Rotterdam Pride. So what shouldn't you miss this year? Bey: "Obviously you shouldn't miss Roze Zaterdag on the Coolsingel. Duncan Laurence is the festival's headliner, so you want to be there. You can also join the Pride March, organized by COC and GayRotterdam. During this march, which also includes a demonstration, we reflect on the need for pride."

According to Bey, there is something for everyone: "There is also a conference in the Kunsthal all week long, which is really very interesting. And for enthusiasts there are all kinds of different parties and festivals. There are all kinds of initiatives for different target groups, such as Black Queer Cookout, a trip with the Historic Tram for the pink elderly and a conference about queer perspectives."

What do you think Rotterdam Pride is all about?
"With Rotterdam Pride we want to ensure that Rotterdam is a safe haven for everyone. An inclusive city where everyone feels at home, regardless of sexual orientation, gender identity, age and cultural background. That is why Rotterdam Pride does a lot about visibility. People shouldn't be afraid to be themselves."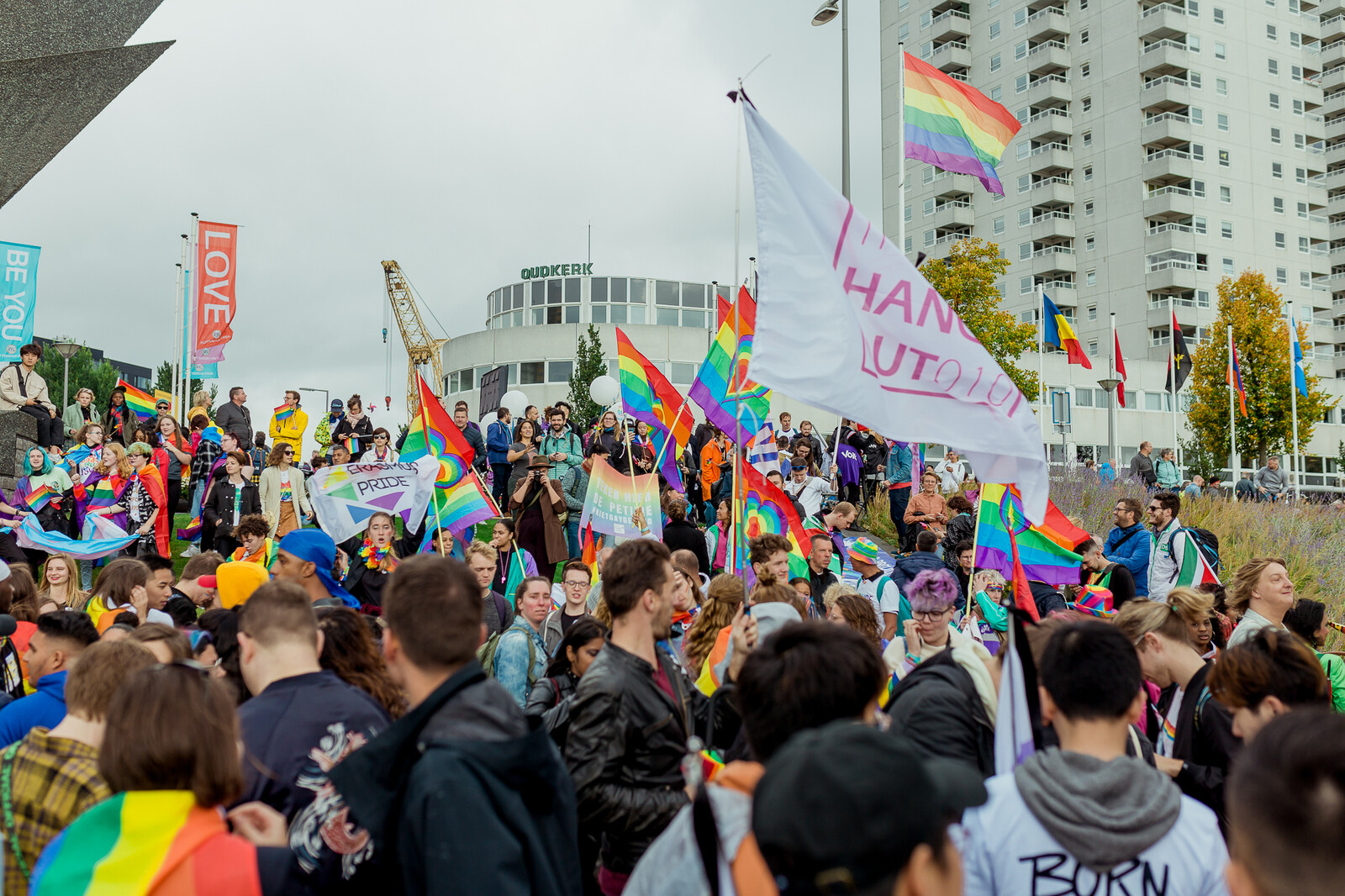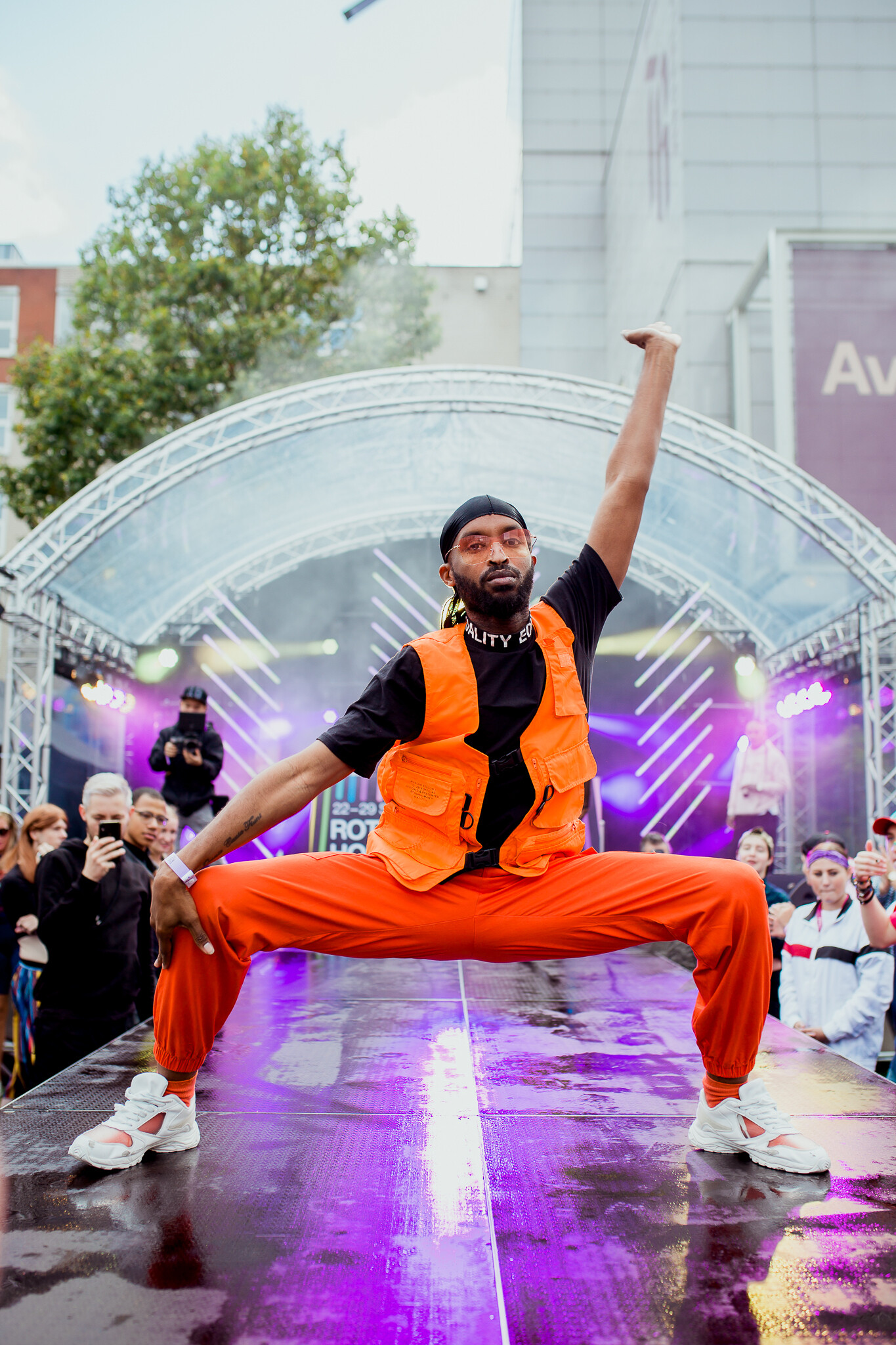 'With Rotterdam Pride we want to ensure that Rotterdam is a safe haven for everyone'
What steps does Rotterdam need to take?
Is Rotterdam already a safe haven for everyone, or are there still steps that need to be taken to achieve this? Unfortunately, according to Bey, we're not quite there yet. "There's still a lot to do."

Bey explains: "Firstly, we need more normalization in our city. We try to tackle this ourselves by, for example, being role models and organizing more events and knowledge sessions. There really needs to be more awareness and we need support in this. So our colleagues can do their jobs better."

"Secondly, we can certainly still work on safety in the city. We see and hear that people still experience nuisance in the form of intimidation and discrimination. More can certainly be invested in safety."

Finally, according to Bey, we as Rotterdammers can interact with each other in a milder, gentle way: "We need space for more tolerance and love. We try to express that during our events and do so in a safe atmosphere and setting in which people can enter into a dialogue with each other."

Where do you think Rotterdam is at the forefront?
So there is certainly still room for growth in Rotterdam and things can be done better. But is there anything that is going very well in the port city? "What Rotterdam does very well is embracing new initiatives. With the help of the municipality, Rotterdam Festivals, sponsors and funds, we really get a lot done for the community and there is certainly support to launch new initiatives. More is happening in Rotterdam than in other cities."

"But," Bey continues, "there is certainly room for improvement. We are very happy with the initiatives that are there, but more initiatives are needed."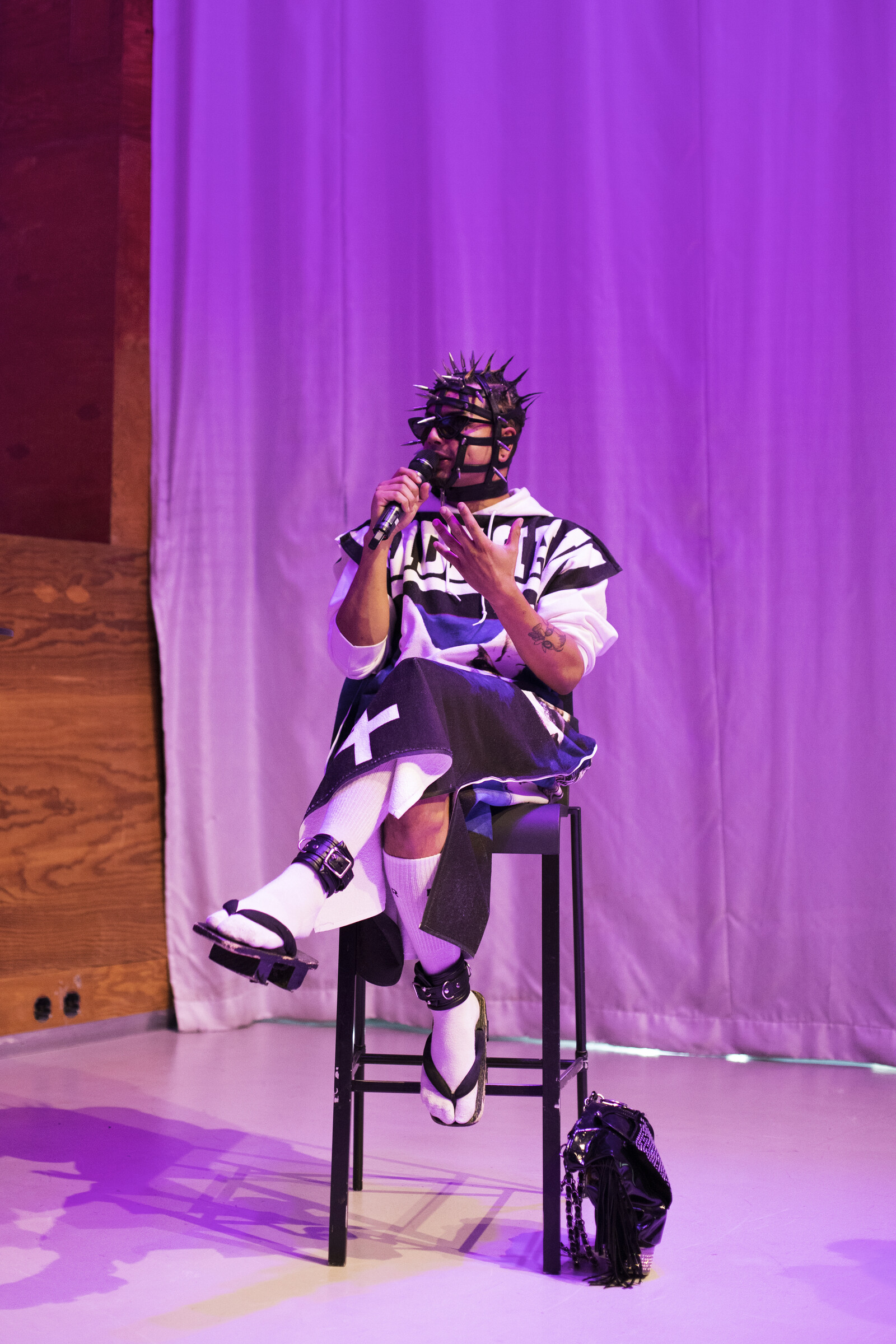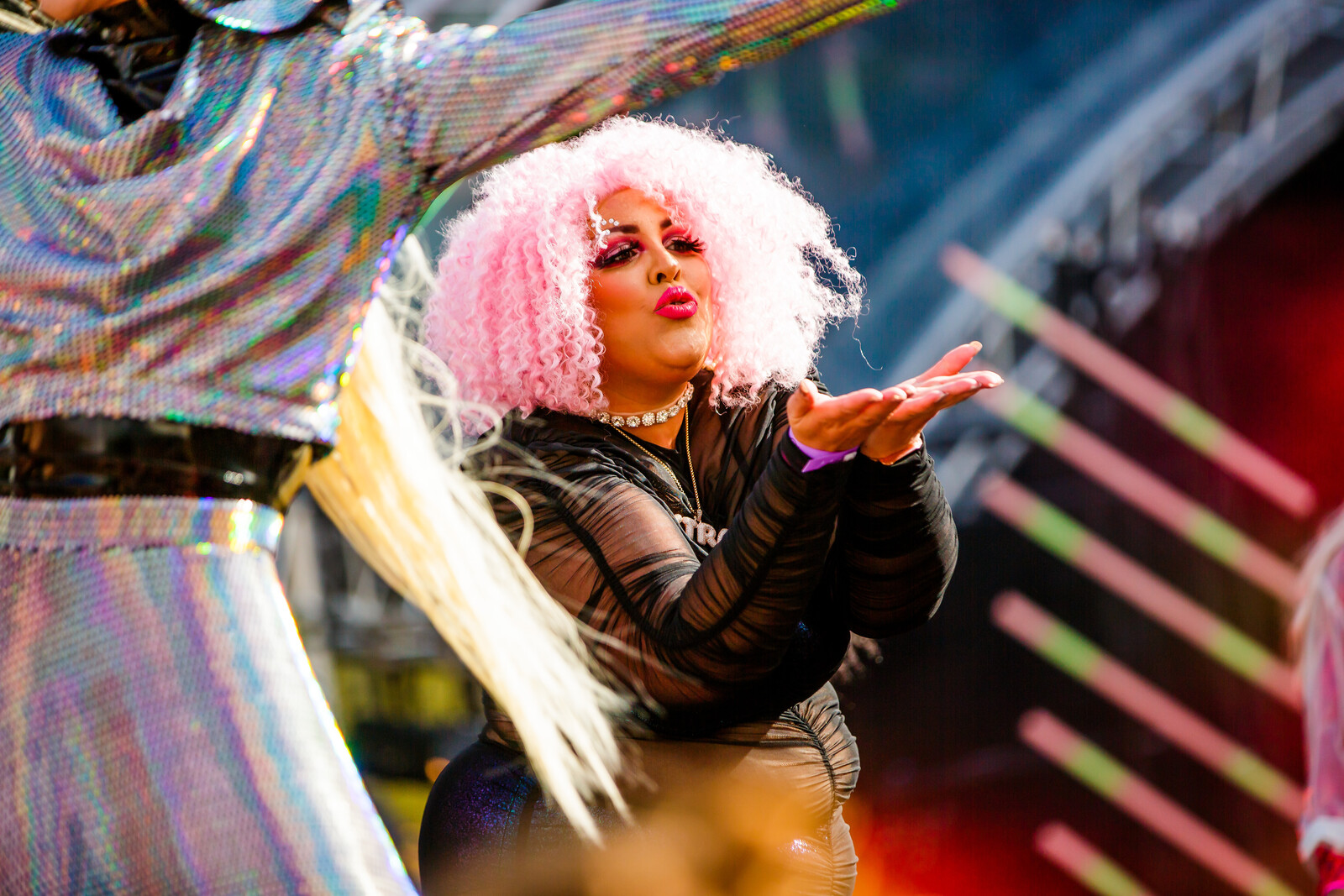 Which hotspots in Rotterdam Centre do you like to visit?
During Rotterdam Pride you also want to visit the best hotspots in Rotterdam Centre! Bey is happy to share some of his favourite spots.

"My favourite pub is Ferry, where you can eat and drink well and then dance until late at night. And Keerweer of course, a small cosy cafe, where you can have a drink and dance with each other."

"I would also like to mention WORM. That is a great space for beautiful queer nights. And of course, let's not forget the beautiful exhibitions in the Kunsthal and the institute, also partners of Rotterdam Pride this year."

Thanks for your time, Bey! See you at Rotterdam Pride!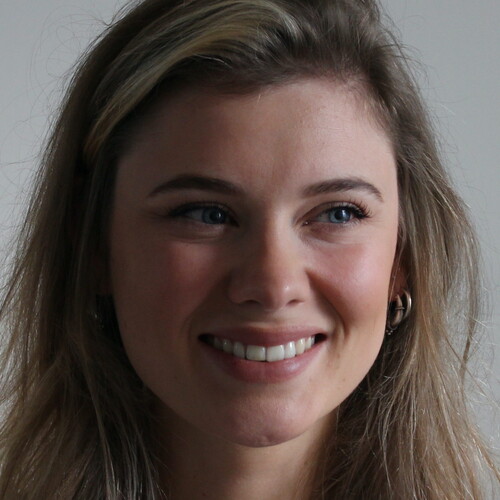 Written by Mathilde Simon
May 3, 2022
Frontrunner