Championship
Watching Feyenoord in Rotterdam Centre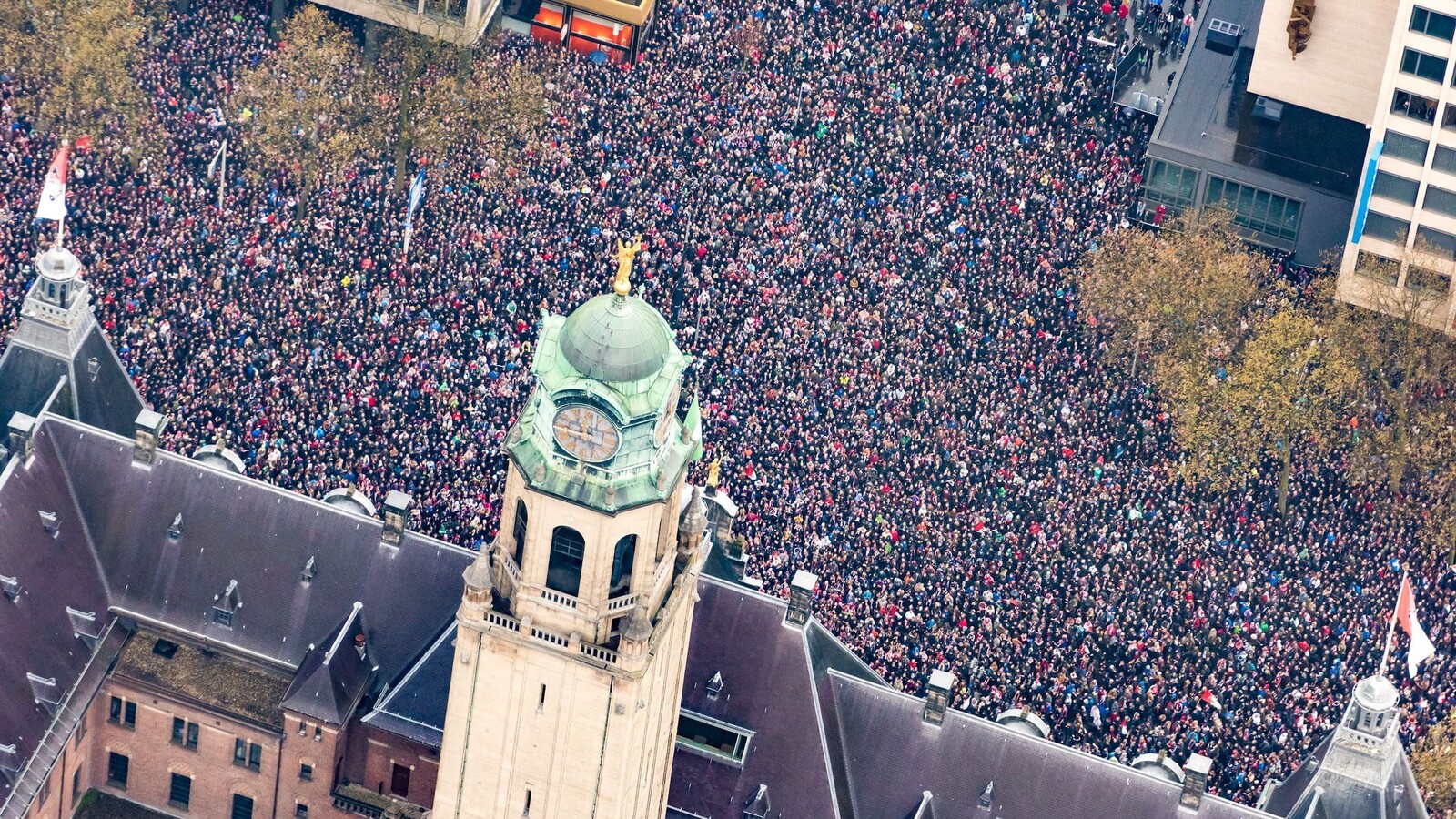 Our Rotterdam club is well on its way to becoming national champion. That promises to be a huge party in the city!
Do you want to know where to go to watch the match? And would you like to know more about the possible honoring of Feyenoord? Then read on!
Watch the game in Rotterdam Centre
The big denouement is approaching and it seems that Feyenoord will win the national title. Before that happens, the club must beat Go Ahead Eagles on Sunday 14 May.
Now the only question left is: where are you going to watch the match? On 14 May there will be events at Stadhuisplein, Binnenrotte and Willemsplein, among others.
Watching Feyenoord on Stadhuisplein
Big screens, a lot of beer, cheering and fun. Stadhuisplein is always a party with soccer matches and it is therefore the place to be if you come to the city on 14 May. You can buy your ticket in advance via the Stadhuisplein website.

Update: unfortunately the tickets for Stadhuisplein are sold out.
Watching Feyenoord on the Binnenrotte
Café van Zanten is for many a familiar place to start the weekend. But it is also packed with supporters during major soccer events. Watch on the big screens, order something delicious from the food trucks and celebrate a possible victory. You can order tickets here.

Update: unfortunately the tickets for Café van Zanten are sold out.
Watching Feyenoord on the Willemsplein
For the best view, of course, go to Willemsplein. With the Erasmus Bridge as a backdrop, you can watch the match here on a mega screen. Just like on May 7, you can also watch the match on May 14 here. There are still some 'late' tickets left, so be quick and buy your ticket here.
Ceremony on Monday 15 May
If it all goes as we hope, a ceremony is planned for May 15. We owe you all the ins and outs of this, but one thing is certain: it promises to be a great party!