Yoga on the Lijnbaan
Join the longest sun salutation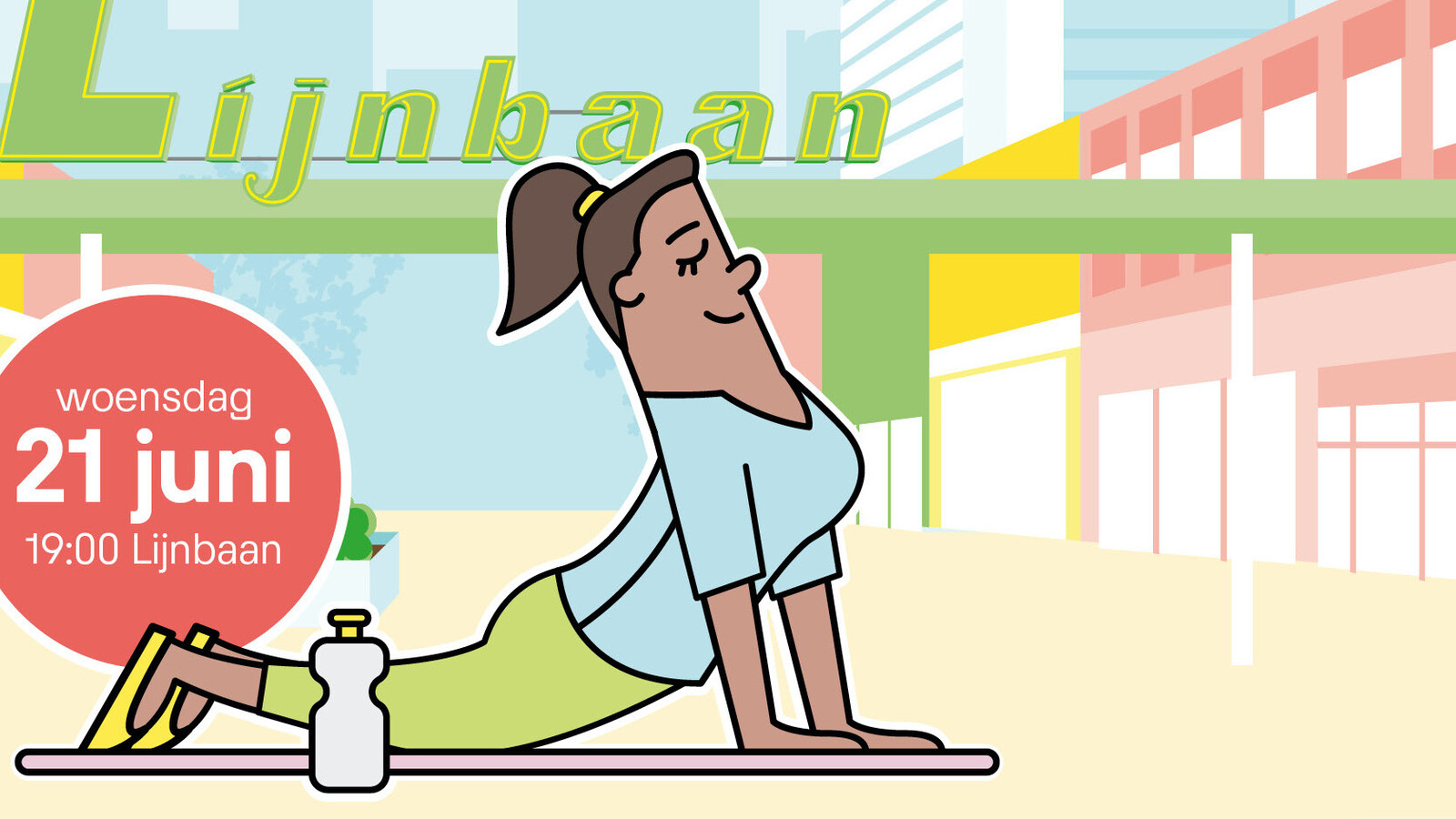 On Wednesday 21 June, the Lijnbaan will turn into the place where the longest sun salutation will take place! Have you always wanted to practice yoga at a special location? Join us!
The longest sun salutation on International Yoga Day
In 2014, the day of June 21 was officially declared as the International Yoga Day. The reason? To annually draw attention to the many health benefits of this relaxing sport.
It is therefore the perfect day to organize the longest sun salutation that Rotterdam has ever seen! On June 21, 2023, 1000 yogi's will transform one of the most famous shopping streets in Rotterdam into a special outdoor sports location. In other words: we're going to do yoga on the Lijnbaan!
Participate in the sun salutation?
Everyone can participate! Whether you're a beginner or a seasoned yogi. Together with the professionals from the well-known sports studios YG Studio, Balanzs, Vondelgym and John Reed, we provide the most beautiful and longest sun salutation you've ever seen.
Participation is completely free. All you have to do is bring your own mat. We gather at 18.45 under the Lijnbaan letters, near JD Sport. The sun salutation starts at 19.00.
Would you like to join us? Book your spot quickly via the link below and become part of this sunny spectacle!