Organic shops, tokos and more
Supermarkets in Rotterdam Centre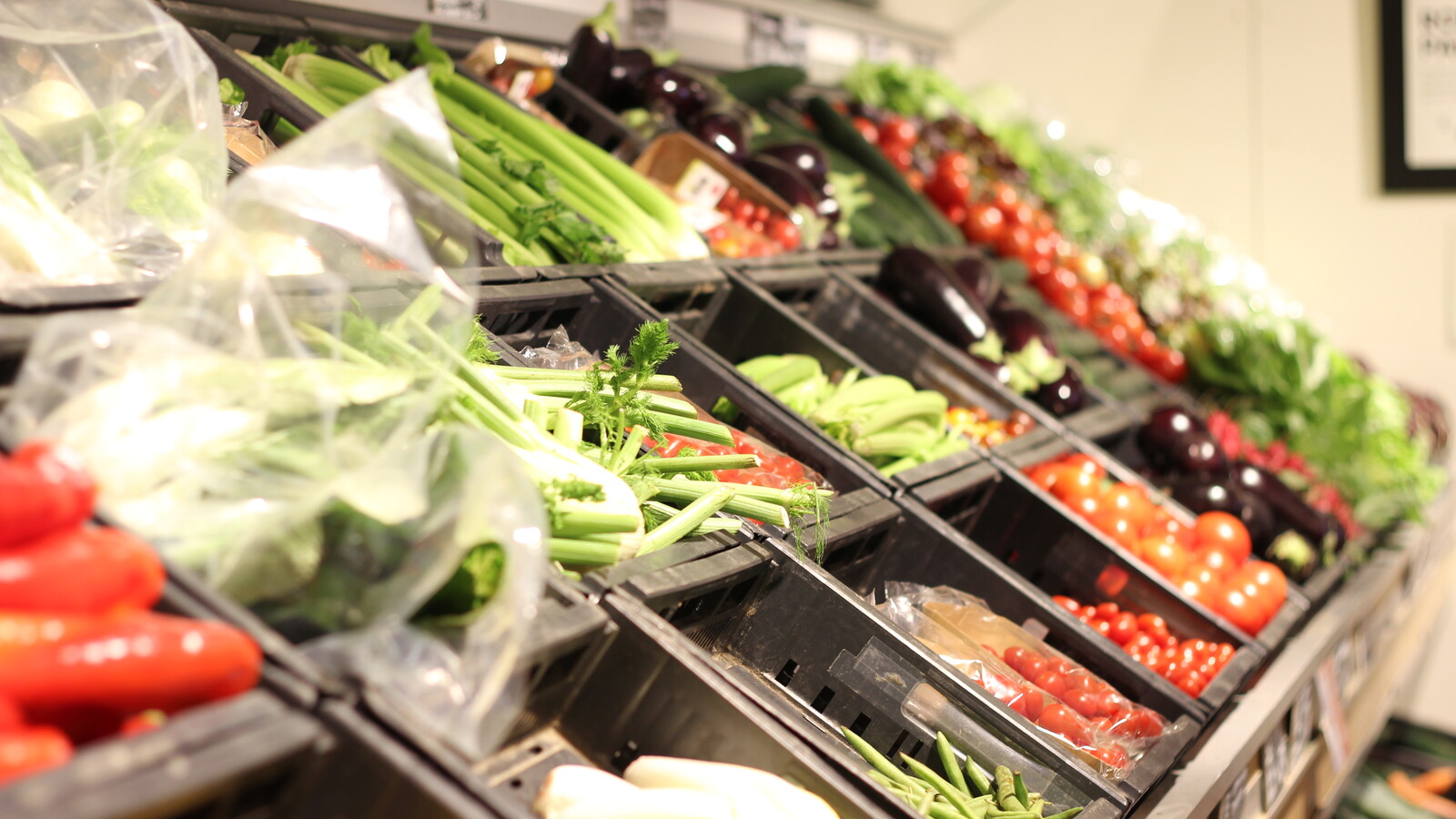 The centre of Rotterdam is full of supermarkets. All well-known names of course, such as Albert Heijn, Jumbo and Dirk van den Broek for your daily shopping. But if you want to make a more conscious choice, you can also do your shopping in Rotterdam Centre at various organic supermarkets.
And do you want to change it up a bit? Then immerse yourself in Asian cuisine and visit one of the many tokos, for example in Rotterdam Chinatown.

Organic supermarket Gimsel Rotterdam
You can go to Gimsel for all your organic groceries for more than a quarter of a century. Gimsel was the very first organic supermarket in Rotterdam and a real household name in Rotterdam! The large, spacious organic supermarket on Mariniersweg is part of De Groene Passage, which also houses other retailers with a sustainable vision.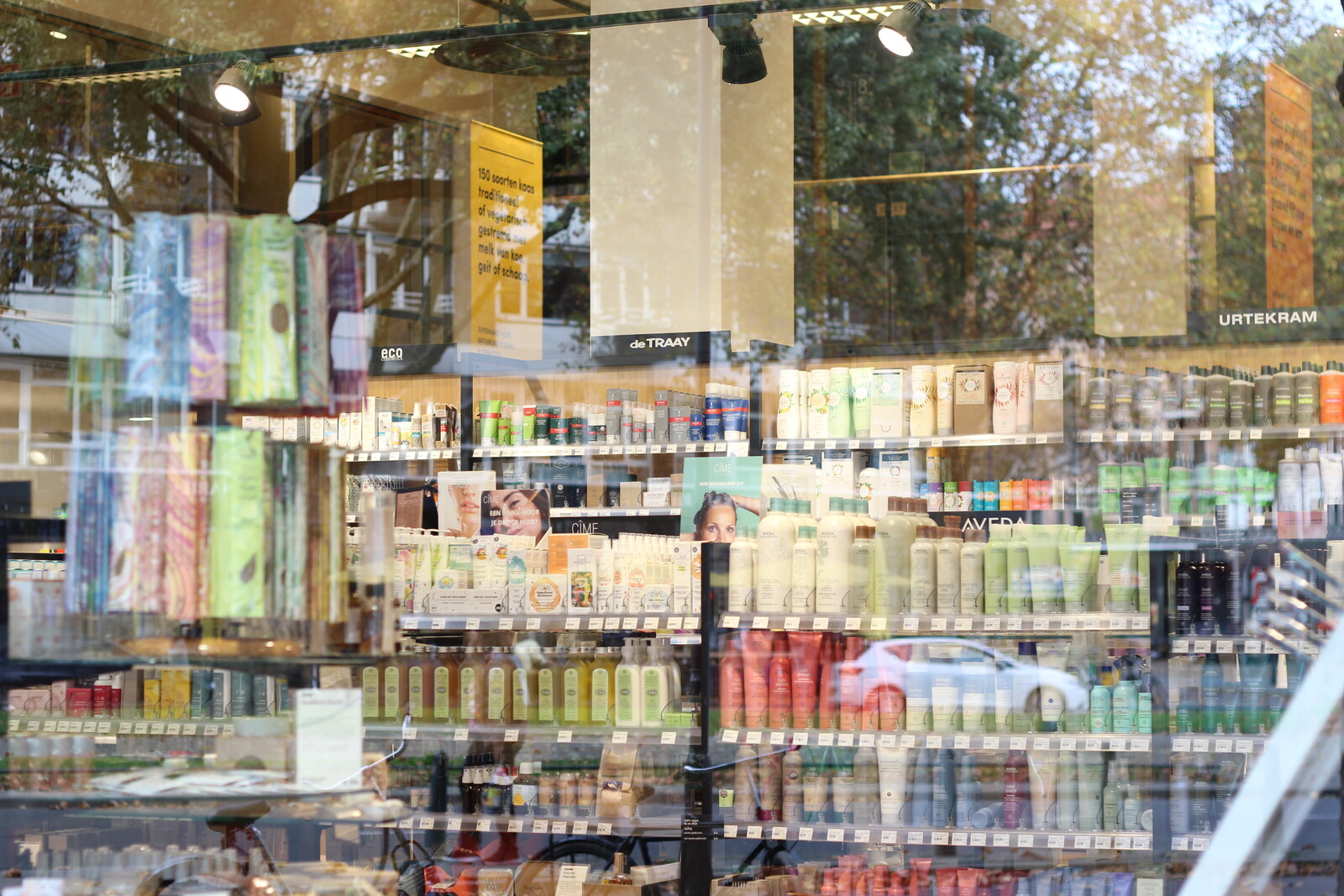 De Groene Passage Rotterdam
De Groene Passage is a one-stop-shop for conscious shoppers. Seven enthusiastic shopkeepers who work together in an association, because they started from the same idea. They stand for sustainable, Fairtrade and green. It is therefore the only sustainable shopping centre in all of Europe!
Everyone likes to come here. Young and old, housewives, singles and families. For daily shopping, but also for home furnishings, a drink, lunch, gifts or to look at art.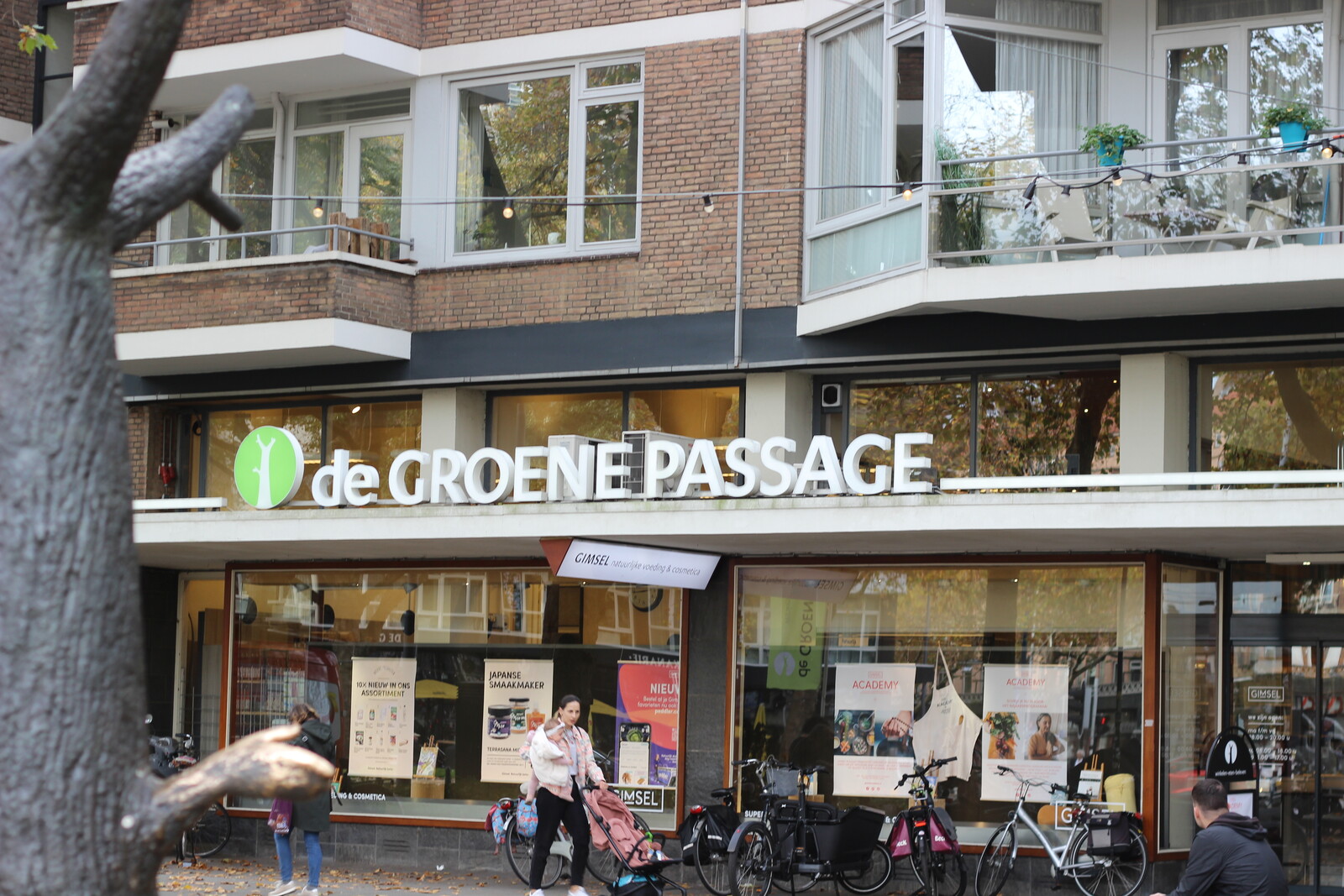 Markthal Rotterdam
Not really a supermarket and not really a shop. But everyone who loves good and tasty food will find what they are looking for in the Markthal in Rotterdam. Here, hundreds of nationalities present an abundance of ingredients and food from all corners of the world. And often very affordable too.
In the Markthal you can taste authentic flavours from all over the world and go on a culinary journey of discovery. Come and discover the world and immediately enjoy the special architecture of this building.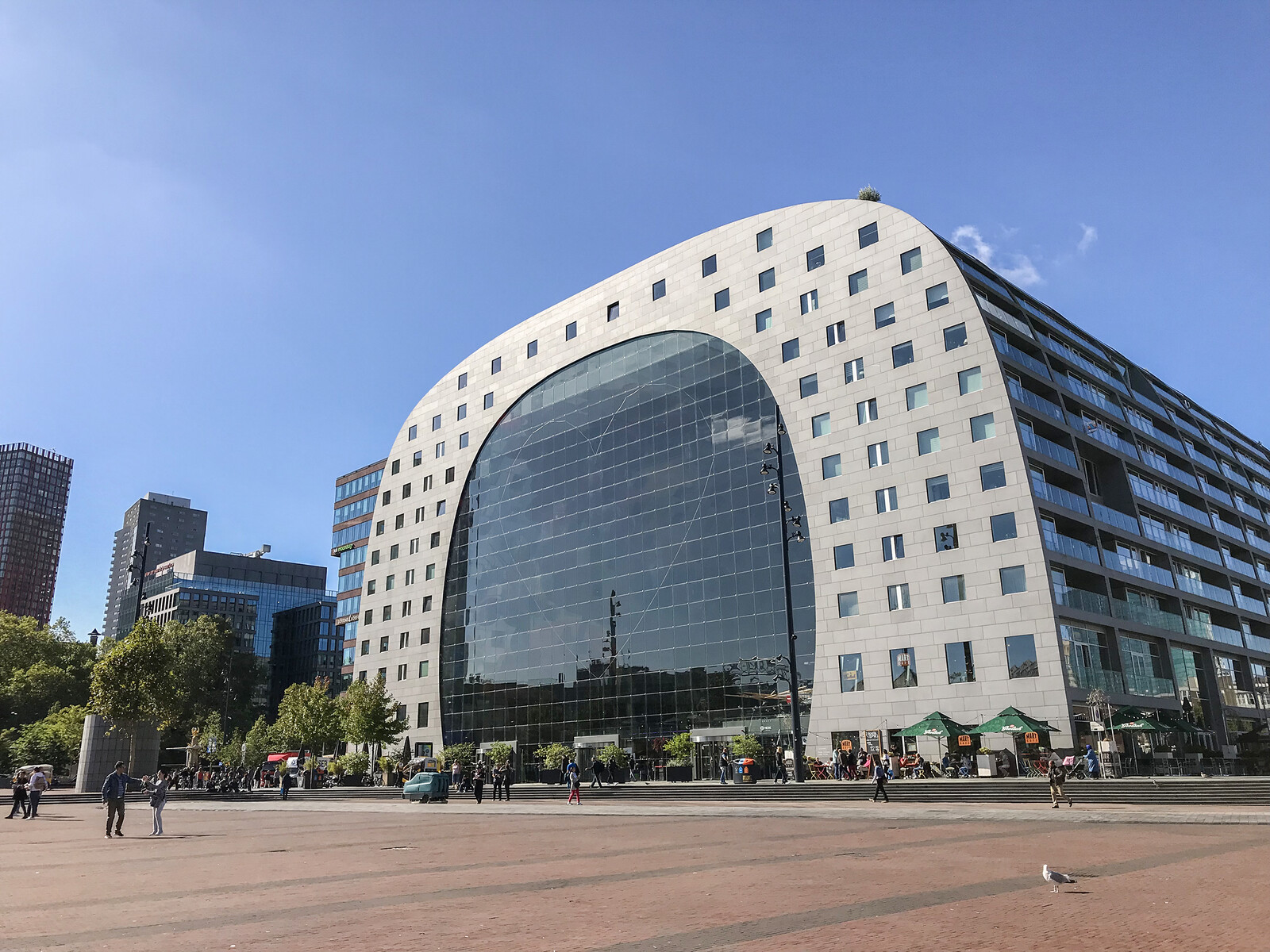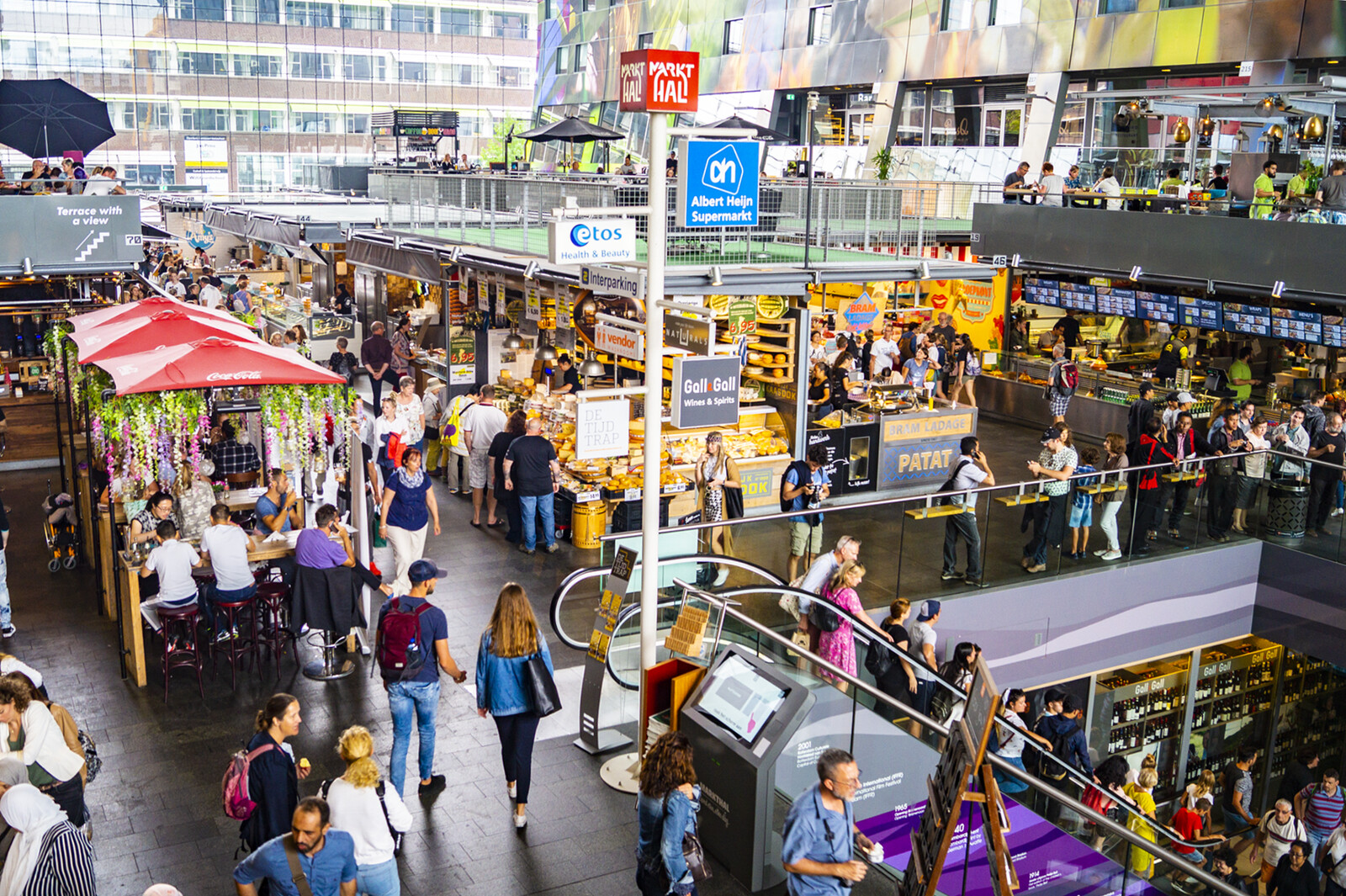 Oriental (on a boat) Rotterdam
This cosy, well-stocked supermarket can be found in a special location: on a boat in the Parkhaven. The fairly large fresh produce department is of good quality and the products are very affordable. At Oriental you will find Chinese, Indian, Japanese and Surinamese products. And very handy: parking is available in front of the door!
Tokos in Rotterdam
If you are fond of Oriental cuisine, then walk into one of the many tokos during your visit to Rotterdam Centre. You can find them all over the city, but most are located in Rotterdam Chinatown. On the West-Kruiskade and in the immediate vicinity.

Amazing Oriental Rotterdam
Are you looking for an Asian supermarket in the centre of Rotterdam? Then you've come to the right place at Amazing Oriental on the West-Kruiskade. In this shop you can buy all your favourite ingredients and products from Asian cuisine. And at the Amazing Foodcorner you can get fresh snacks, filled sandwiches and hot meals. Yummy!
Wah Nam Hong Rotterdam
Wah Nam Hong has been a well-known name for those who love Asian cuisine since 1974. From fresh tofu to a fireproof wok and from noodles to designer chopsticks. Feel free to drop by if you have any questions; the employees are ready for you. Tip: also consult the available cookbooks if you can use some inspiration!