For all ages
Complete restyling ANWB shop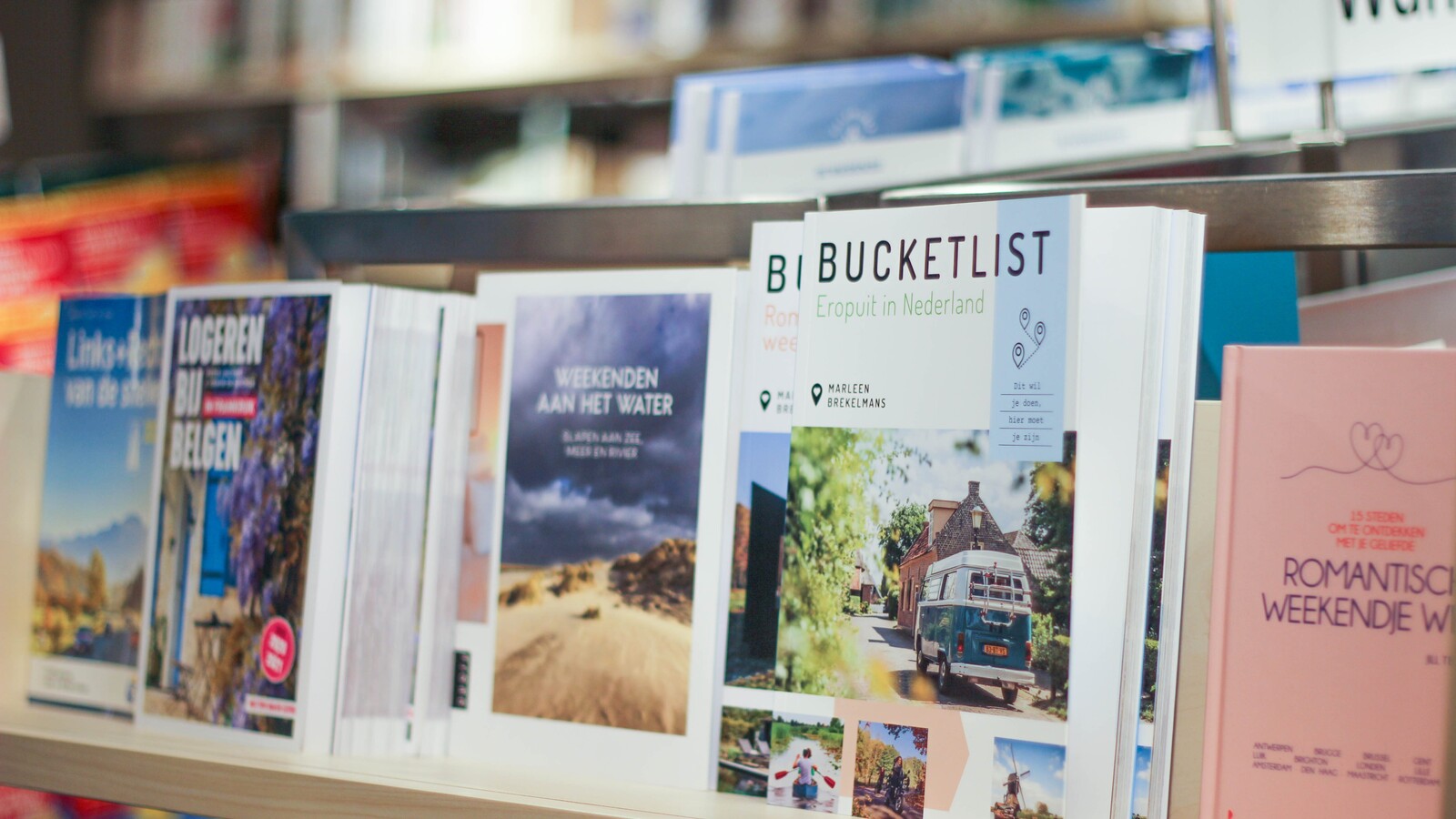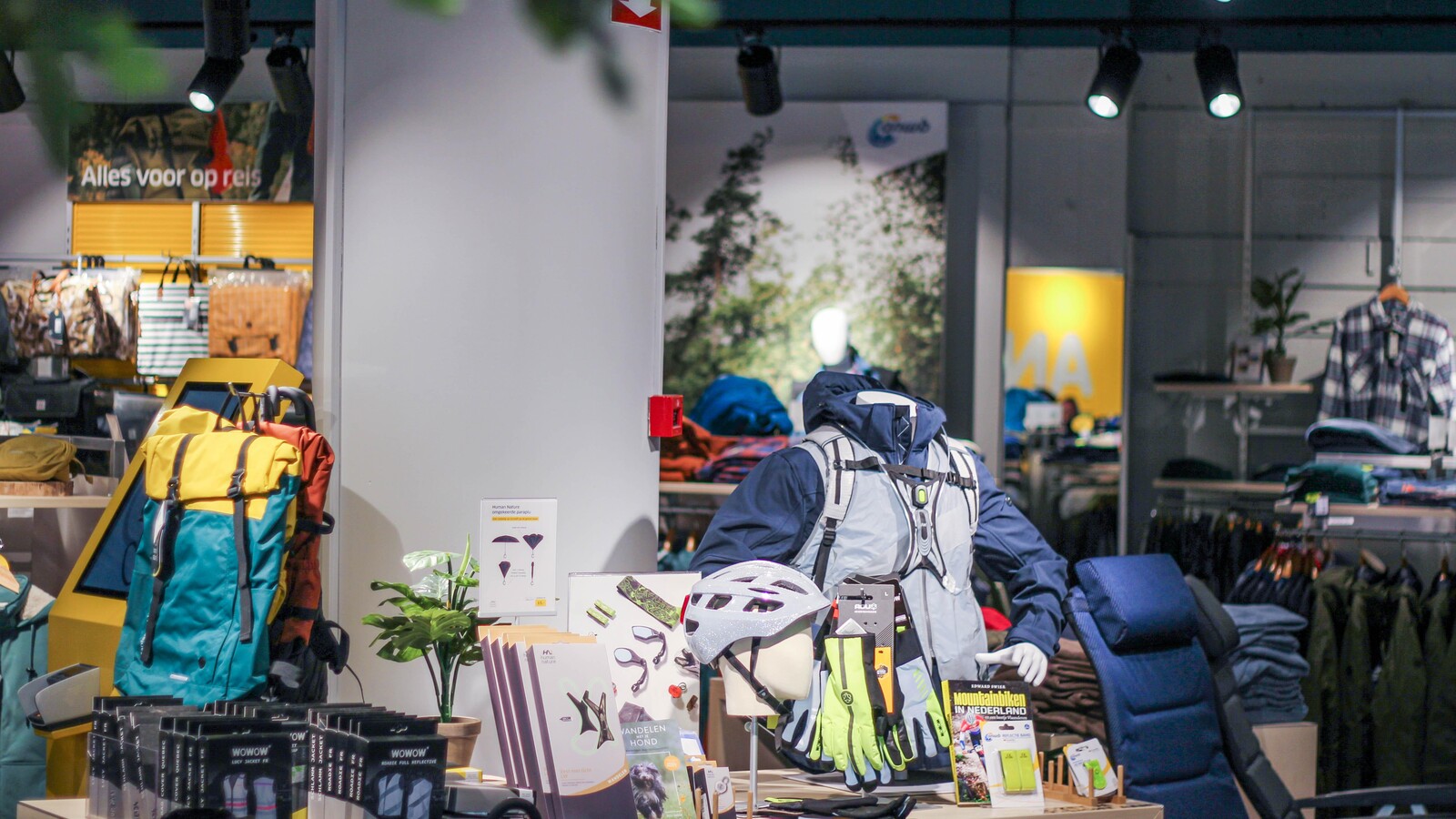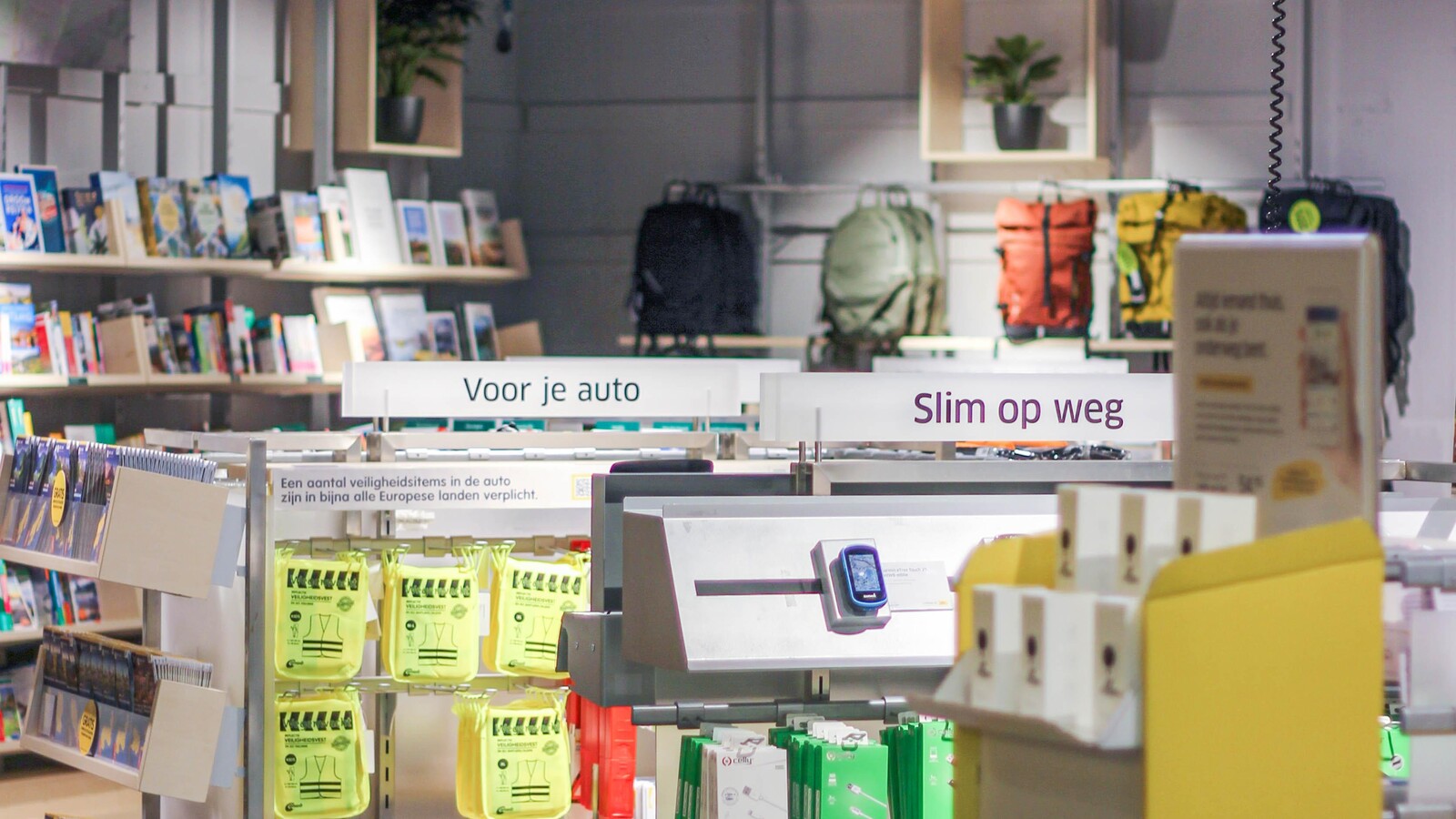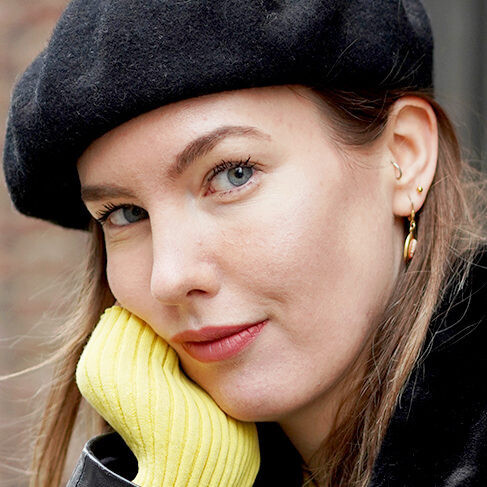 Written by Lisanne van Beurden
November 3, 2021
Frontrunner
The ANWB shop has been renovated and has had a complete restyling. The new store matches with the modern ANWB: fresh, sustainable and with a more spacious layout.
Verbouwing van de ANWB-winkel
De ANWB-winkel op het Binnenwegplein in Rotterdam Centrum is verbouwd en heeft een volledige restyling gehad. De nieuwe winkel is fris, modern, met duurzamere schappen en een ruimere indeling. Hierdoor voelt de winkel ook een stuk rustiger aan en is alles gemakkelijk te vinden.
In het midden van de winkel staat een indrukwekkende boom, wat past bij de duurzamere inrichting. De stam is zelfs van een echte boom!

Renovation of the ANWB shop
The ANWB store on Binnenwegplein in Rotterdam Centre has been renovated and has had a complete restyling. The new store is fresh, modern, with more durable shelves and a more spacious layout. This also makes the store feel a lot more peaceful and everything is easy to find.
In the middle of the store is an impressive tree, which matches the sustainable design of the store. The trunk is even from a real tree!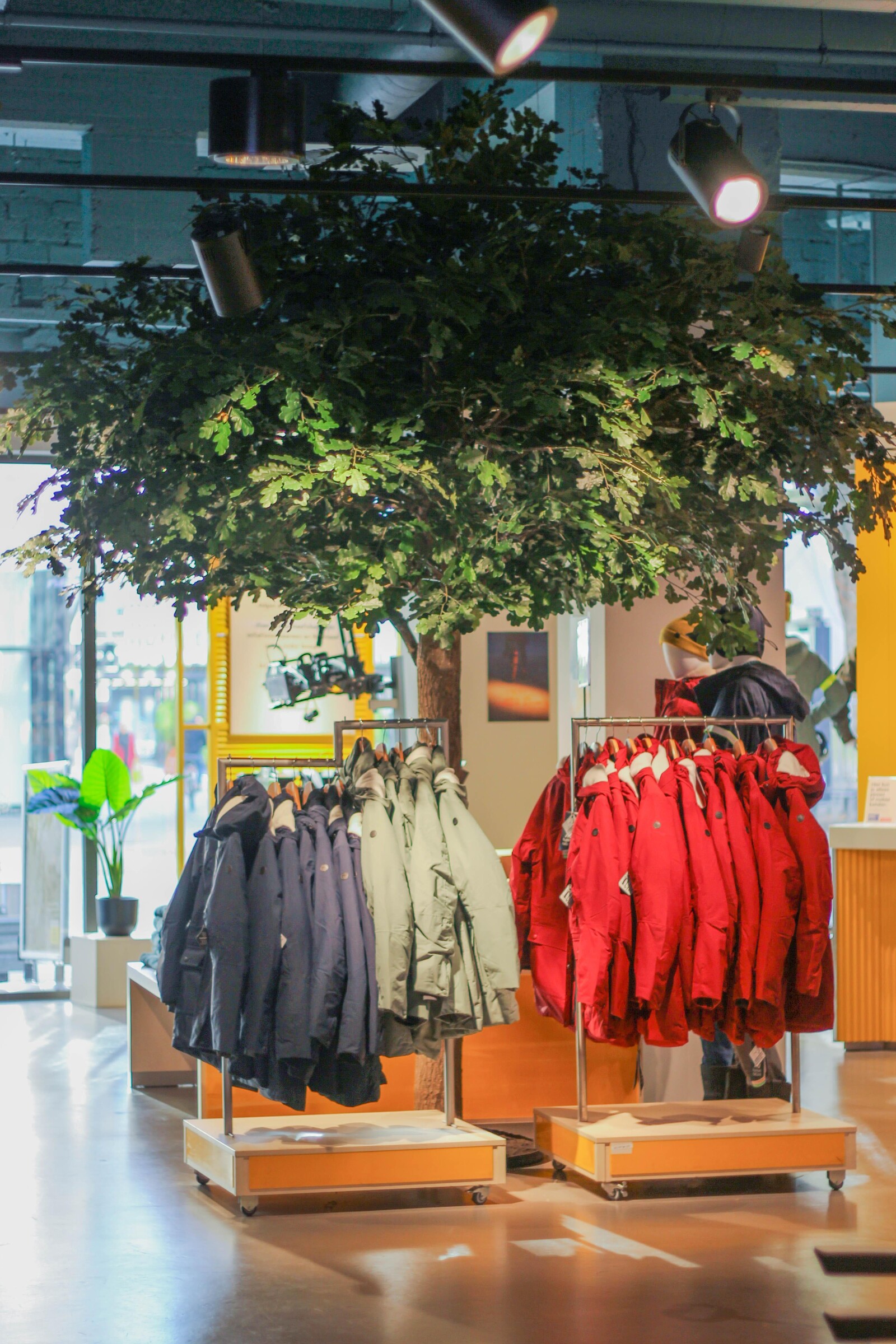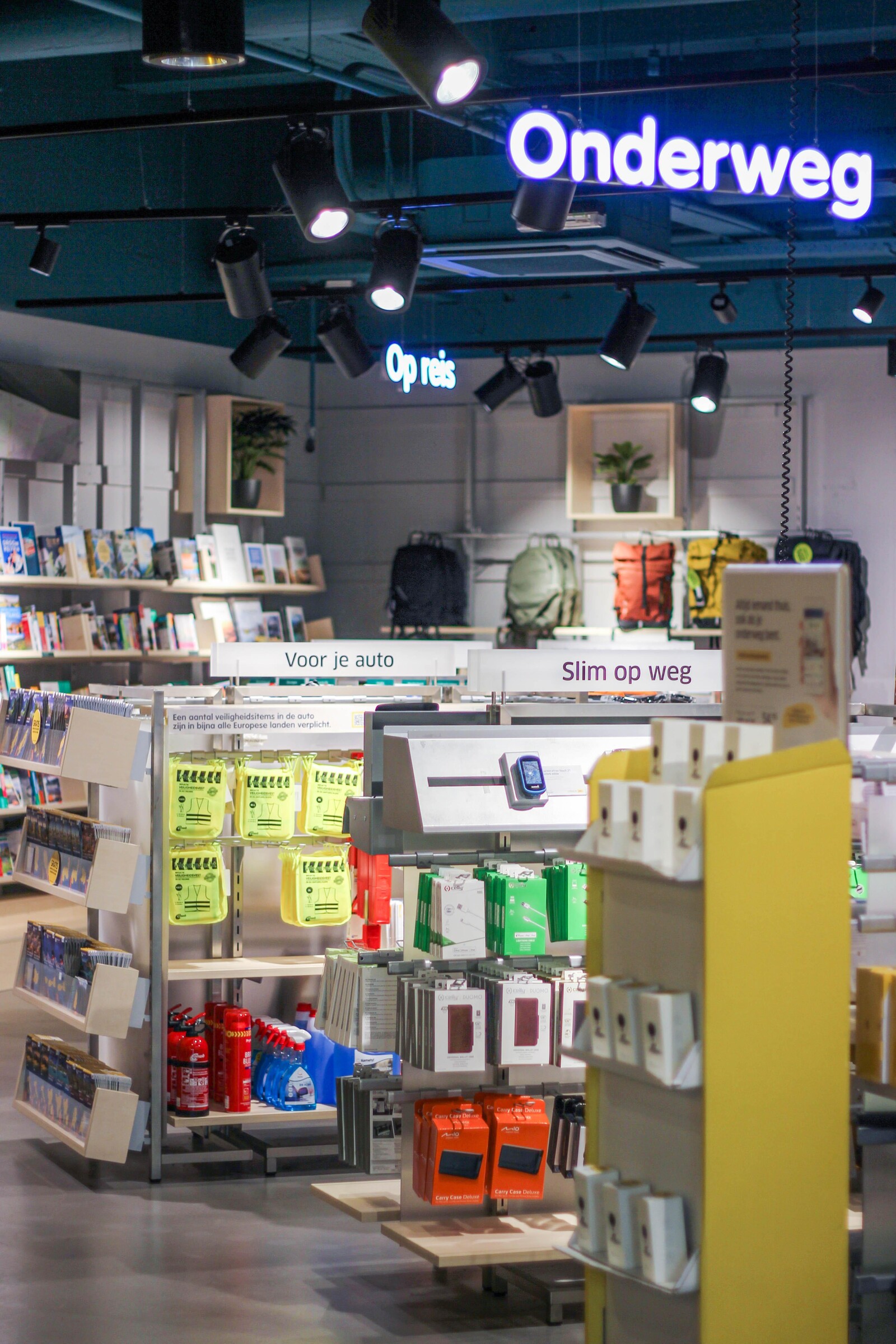 For all ages
The ANWB sometimes still has the image that it is only for "older people", but when you step into the renovated store in Rotterdam Centre you soon see that this is not the case. The products are of good quality and very functional, but they look nice and modern. Such as a trendy windproof winter coat!
The ANWB's range still contains useful road and cycling maps, but is now a lot fresher with, for example, nice travel books for a younger audience.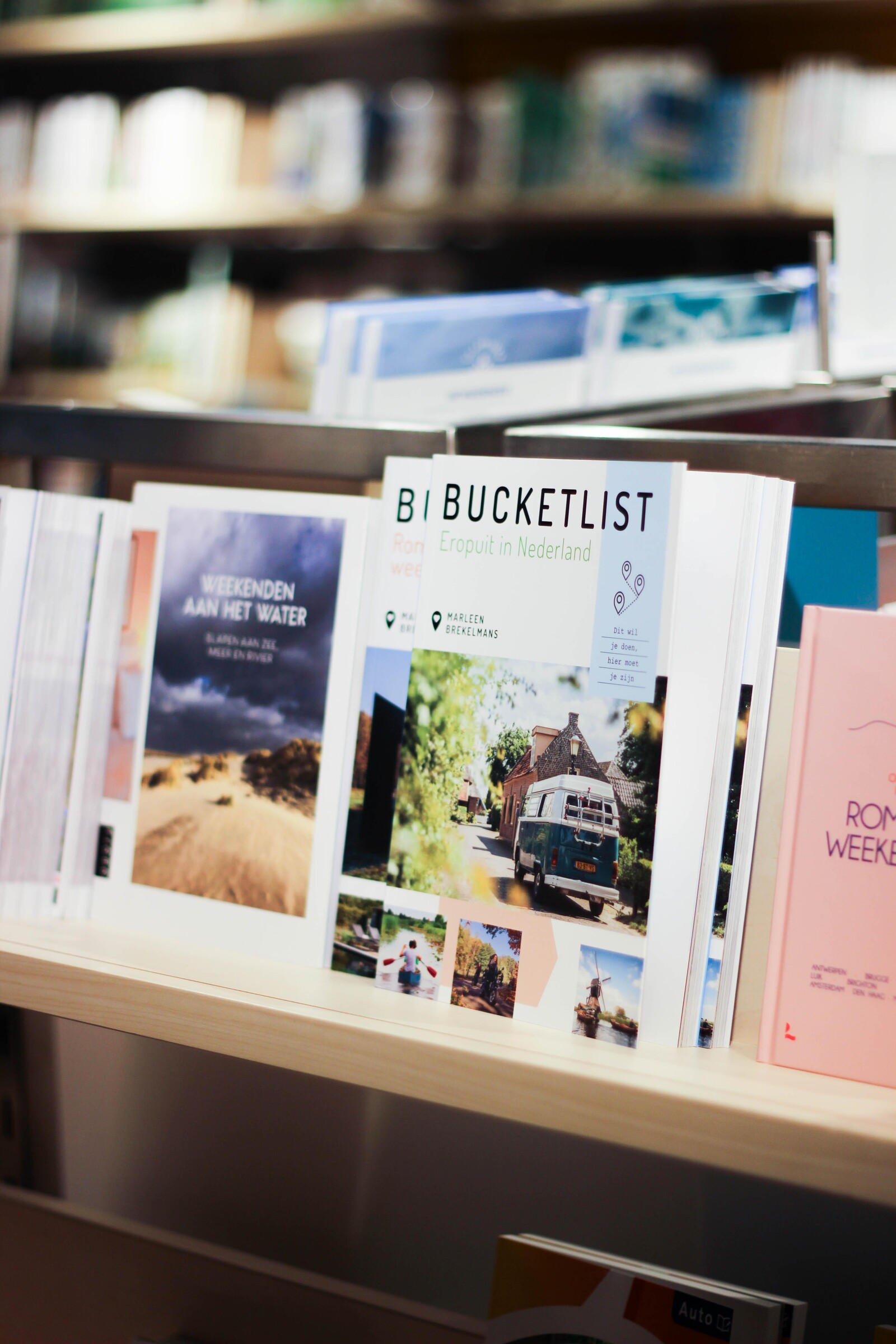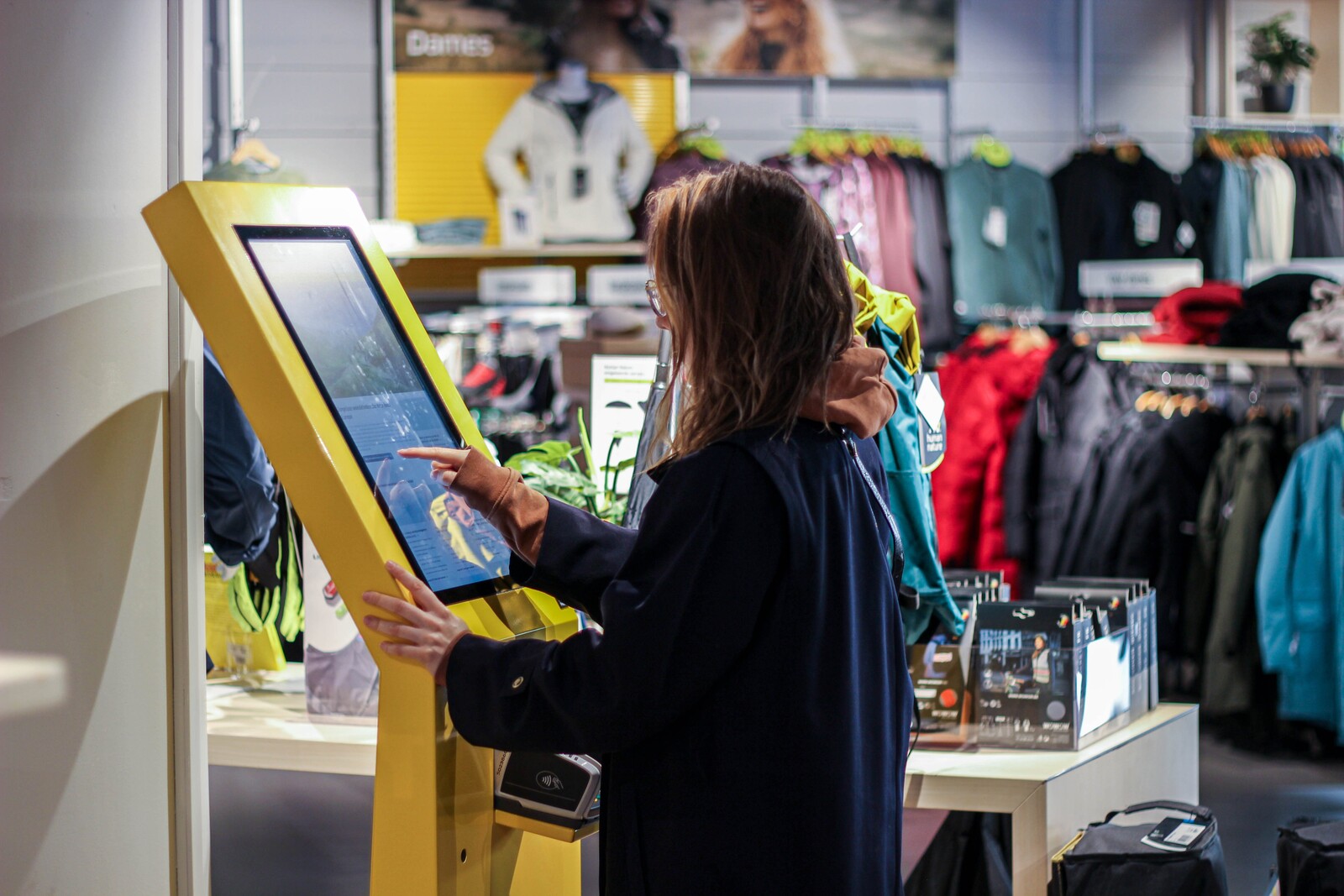 Getting ready for winter sports
In the ANWB shop you can find everything you need to go on an adventure. From sturdy hiking boots and fleece vests to cycling and hiking maps. In the store, the employees are also happy to help you with information and advice about insurance, visa applications and international driver's license.
Are you going on winter sports? Everything will arrive at the ANWB shop next month. Think of ski clothing, jackets, helmets and heated gloves. In fact, almost everything you need for winter sports!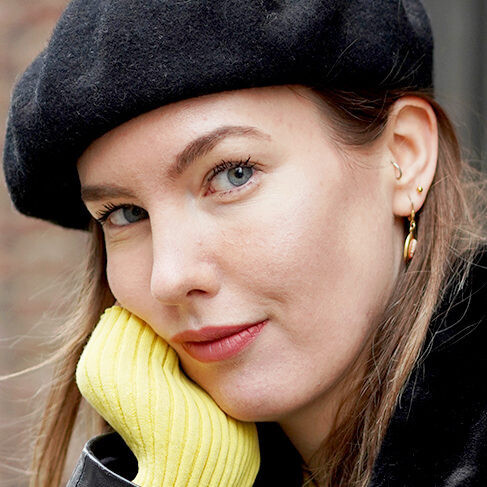 Written by Lisanne van Beurden
November 3, 2021
Frontrunner